February 1, 2017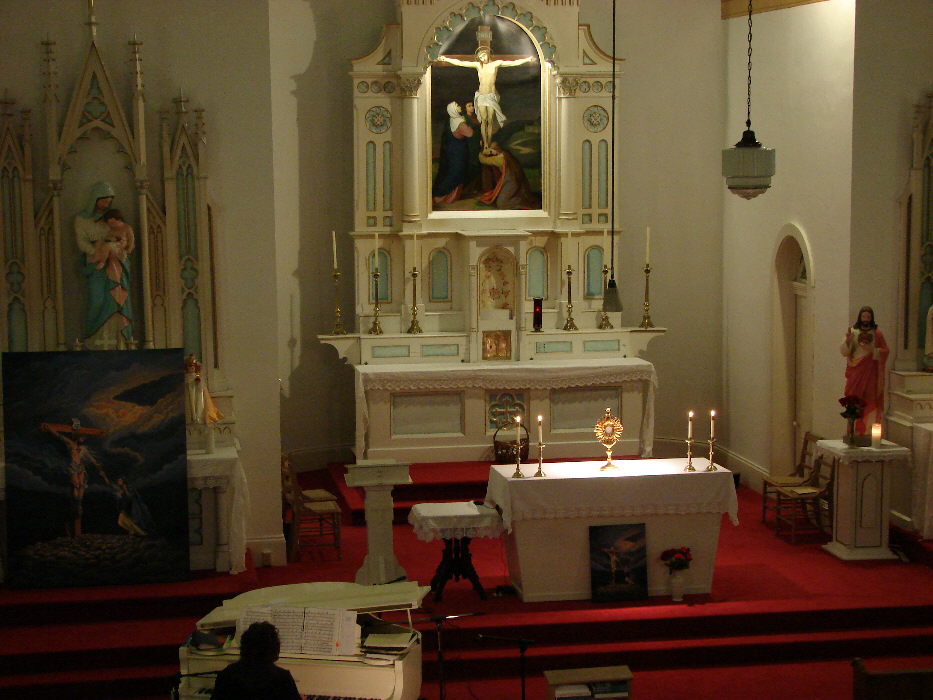 R. Many years ago,
the Archbishop told me to
begin having the Eucharist
exposed in China on the
Feast of the Purification.
This was always a special
date to me.

Presentation of the Lord
Malachi 3: 1-4
'Look, I shall send my messenger to clear a way before me. And suddenly the Lord whom you seek will come to his Temple; yes, the angel of the covenant, for whom you long, is on his way, says Yahweh Sabaoth. Who will be able to resist the day of his coming? Who will remain standing when he appears? For he will be like a refiner's fire, like fullers' alkali. He will take his seat as refiner and purifier; he will purify the sons of Levi and refine them like gold and silver, so that they can make the offering to Yahweh with uprightness. The offering of Judah and Jerusalem will then be acceptable to Yahweh as in former days, as in the years of old.

Psalm 24: 7-10

Gates, lift high your heads,
raise high the ancient gateways,
and the king of glory shall enter!

Who is he, this king of glory?
It is Yahweh, strong and valiant,
Yahweh valiant in battle.

Gates, lift high your heads,
raise high the ancient gateways,
and the king of glory shall enter!

Who is he, this king of glory?
Yahweh Sabaoth,
he is the king of glory. Pause
Hebrews 2: 14-18
Since all the children share the same human nature, he too shared equally in it, so that by his death he could set aside him who held the power of death, namely the devil, and set free all those who had been held in slavery all their lives by the fear of death. For it was not the angels that he took to himself; he took to himself the line of Abraham. It was essential that he should in this way be made completely like his brothers so that he could become a compassionate and trustworthy high priest for their relationship to God, able to expiate the sins of the people. For the suffering he himself passed through while being put to the test enables him to help others when they are being put to the test.
Luke 2: 22-40
And when the day came for them to be purified in keeping with the Law of Moses, they took him up to Jerusalem to present him to the Lord—observing what is written in the Law of the Lord: Every first–born male must be consecrated to the Lord—and also to offer in sacrifice, in accordance with what is prescribed in the Law of the Lord, a pair of turtledoves or two young pigeons. Now in Jerusalem there was a man named Simeon. He was an upright and devout man; he looked forward to the restoration of Israel and the Holy Spirit rested on him. It had been revealed to him by the Holy Spirit that he would not see death until he had set eyes on the Christ of the Lord. Prompted by the Spirit he came to the Temple; and when the parents brought in the child Jesus to do for him what the Law required, he took him into his arms and blessed God; and he said:

Now, Master, you are letting
your servant go in peace
as you promised;
for my eyes have seen the salvation
which you have made ready
in the sight of the nations;
a light of revelation for the gentiles
and glory for your people Israel.

As the child's father and mother were wondering at the things that were being said about him, Simeon blessed them and said to Mary his mother, 'Look, he is destined for the fall and for the rise of many in Israel, destined to be a sign that is opposed—and a sword will pierce your soul too—so that the secret thoughts of many may be laid bare.'

There was a prophetess, too, Anna the daughter of Phanuel, of the tribe of Asher. She was well on in years. Her days of girlhood over, she had been married for seven years before becoming a widow. She was now eighty–four years old and never left the Temple, serving God night and day with fasting and prayer. She came up just at that moment and began to praise God; and she spoke of the child to all who looked forward to the deliverance of Jerusalem.

When they had done everything the Law of the Lord required, they went back to Galilee, to their own town of Nazareth. And as the child grew to maturity, he was filled with wisdom; and God's favour was with him.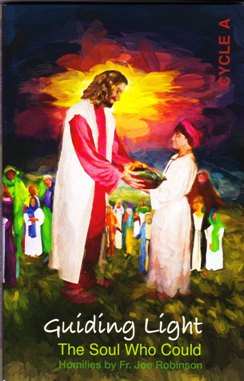 Presentation of the Lord
February 2, 2014
INTRODUCTION –
The feast of the Presentation of the Lord occurs 40 days after Christmas. In years past, today was also called the feast of the Purification of the Blessed Virgin Mary and it was called Candlemas. The last time we celebrated this feast on a weekend was 11 years ago, so the themes of the feast are most probably vague in most people's minds.
Some of you sitting in the back can see we have a stained glass window depicting the themes of today's feast. I'll try to make some sense out of it all. First the theme of the Presentation of the Lord - the official title of today's feast. This custom was based on the Old Testament Book of Exodus (chapter 13) that demanded the consecration of all firstborn males to the Lord. This law is quoted in today's gospel. This law traditionally finds its origin in that the Lord spared the life of Israelite firstborn sons when he sent the tenth plague upon the Egyptians, the plague that finally forced the pharaoh to allow the Israelites to have their freedom and leave Egypt back around 1300 BC. The original idea was that the firstborn son should spend his life serving the Lord in a special way. The parents were permitted to buy back their firstborn son from the service of the Lord for five shekels - the equivalent of about what a workman would earn in 20 days. The payment of shekels is not mentioned in Luke's gospel.
The second theme is the purification of the mother after the birth of a child. This is more complicated in that the Jews had all kinds of laws as to what was considered clean or unclean. These cleanliness laws involved certain foods, certain diseases such as leprosy, contact with a dead person or sexual activity (licit or illicit), menstruation and birth. What made a person clean or unclean was not necessarily something evil, but it was something that prohibited a person from participating in public worship until they had been purified. No one knows how certain things were classified as clean or unclean, except that the Bible designated things as such. It was an issue that led to many disagreements between Jesus and the Jewish leaders especially with regard to certain foods. In the Book of Leviticus (12,1ff), it is specified that after a woman has a boy child she must wait 40 days before she can be purified, which is done by offering a lamb and a young pigeon or a dove in sacrifice. If she cannot afford a lamb, she offers two pigeons or doves. Joseph and Mary were newlyweds and probably didn't have a lot of money. By the way, if a woman gave birth to a girl child she had to wait 80 days before she could be purified. (You figure! That was their culture and their law.)
Luke combines these two events into one ceremony at the beginning of today's gospel without going into very much detail at all. He is more interested in stressing that Joseph and Mary followed strictly the Law of the Lord and then telling us about the encounter with two holy people they met at the Temple: Simeon and Anna.
Don't worry about the length of the introduction, the homily will be short. I do need to say that the reason for the first reading is the statement of the prophet Malachi (dated about 500 years before Christ): "suddenly there will come to the Temple the Lord whom you seek." This prophecy was fulfilled when Mary and Joseph brought Jesus to the Temple.
HOMILY –
I didn't explain where Candlemas fit in here. Today was the day when candles were blessed and people had processions with their candles. This connected with the words of the holy old man Simeon that Jesus was a light of revelation to the Gentiles.
The first oracle that Simeon speaks is a prayer that we say every day with Night Prayer in the Divine Office. It is a beautiful prayer expressing peace and fulfillment once God has touched our lives. For some people it's a long time of prayer and waiting before that happens as it was for Simeon and Anna. Because we do not always experience God when we would like does not mean that we should give up praying and waiting. Then we may never know him. Truth is, he is with us all the time; we just do not realize it - that's why we walk by faith, not by sight. Amen.
R. We have ways in which we attack
problems and ways in which we
avoid them all together. A person can
develop a way to sabotage work that
needs resolution through passive-aggressive
provoking measures.
When it is our duty to work constructively
with others to accomplish a needed goal –
why would a person add aggravation of
deviating from the job entirely to have
resolution to the needed work.
Problems are a part of life and
God puts us together to communicate
and work toward a productive result.
Sabotaging a problem that is God's will
to get control and power is disobedience
to what God may want as our duty in
our vocation.
In studying the life of Jesus we
see His life was lived to do the Father's will.
Bad habits and destructive habits
in relationships to do work needed,
needs to change, but if a person tries
to force their bad behavior by sit-outs,
brown-outs, and fails to admit their
bad behavior and the effects on
everyone involved, it is a real
problem of immaturity to shriek
one's duty before God.
We not only are rejecting our duty
to God with such behavior, but
we hurt ourselves and others by
living deceptively.
God intends us to have loving
relationships and work with others
in harmony and order. This takes
relationship, commitment, being
accountable and responsible to
those in authority under God.
It is very immature for a person to
manipulate events because of fear,
and unwillingness to operate in order,
but force their disorder on others
through methods of holding out in
anger to force their lack of co-operation
and unity and obedience to authority.
Everything in life has some form
of relationship – dependency with
others. For example we are living – we
require sunshine and water and food.
We go to the store for food – another person
had to work with somebody else to
bring the food to the grocery, another
to grow it, make it, package it, etc.
No man is an island. God calls us in
the Commandments to love –

Matthew 22: 36-40

'Master, which is the greatest commandment of the Law?' Jesus said to him, 'You must love the Lord your God with all your heart, with all your soul, and with all your mind. This is the greatest and the first commandment. The second resembles it: You must love your neighbour as yourself. On these two commandments hang the whole Law, and the Prophets too.'
R. In the first 3 Commandments we see
man's relationship with God. In the
4th through10th commandments we see
man's relationship with others.
God is the Creator – we are the creatures,
we have a duty to do what He commands us.
God created an orderly world and gave
Adam and Eve such gifts. Adam and
Eve sinned. Think of the effects of
original sin on the human race.
Jesus came and died for our sins
because the offense against God must
be paid for.
Everything is relationship. When we
offend God and others it is to be
common place to repair or try to
repair the breach when it is our
fault.
We can rupture our relationship
by offenses against others and
against God. We are to ask God
for His forgiveness and mercy –
God is all just. God is all good.
We are sinners. We need to be converted
Our Lady said 100 years ago at Fatima.
We need to die to our sinful ways and
grow in the image and likeness of Jesus.
Can you see perfect unity and love
in heaven.
The deadly sins are sins that hurt
our relationships with our brothers.
The prideful man is always trying to show
his brother he is over him and the
other man is not as good. The jealous
man is looking at his brother with
bad ways and the envious man wants
to bring his brother down. The angry
man can be full of red hot anger
he projects on innocent others.
The slothful man is lazy about his
spiritual life and doing his duties
that hurts others.
The lustful man is using his brother
wrong sexually.
And the gluttonness man is out of order –
he is eating as his goal in life –
rather than eating to live –
These deadly sins make a man blind –
he doesn't see as he should
see – his eyes are not seeing
through the eyes of God.
In baptism God lifts us up – He gives
us a sharing in His life –
He opens up the supernatural
life to us. He gives us the supernatural
virtues of faith, hope and love.
The Father, Son and Holy Spirit
dwell in the graced, baptized soul –
Living virtuously lifts us up –
restores order to our life –
We live life seeing through
the eyes of faith, we hope in
eternal salvation for ourselves
and for others. We love God
and others as ourselves.
We realize life is relationship –
we follow the justice of God,
we are prudent as God wants –
we are temperate in what we do
as God wants –
We have fortitude to do the job
God wants, the way He wants
us to do it – not speed through
it – to do it as He wants –
not neglect it.
We are humble, know our place,
under God and under authority,
we are not selfish –
Priestly Newsletter Book II - September/October 1997
In all this Mary offers an example. Selfishness was totally foreign to her. She did not belong to herself. She belonged to God. She was not closed in upon herself. She was completely open to God. When God spoke, she listened. When God pointed the way, she followed. She realized that life is not a process a person masters by carefully mapping out one's own self-conceived plans of conquest, but a mystery to be gradually experienced by being open to God's personal and loving guidance.

Selfishness, then, did not close Mary off from God's call. Neither did fear. God asked her to assume a tremendous responsibility. He asked her to be the Mother of Jesus. Mary did not engage in a process of false humility and say that such a great role was above her. She did not say that she did not have the proper qualifications for this awesome mission. Briefly, she did not waste time looking at herself, making pleas that she was not worthy, telling the angel he had better go look for someone else. No, Mary did not look at herself. Her gaze was absorbed in God. She fully realized that whatever God asked of her, His grace would accomplish. She fully realized that although she herself had to cooperate, this work was much more God's than hers.

Mary's words, then, truly sum up what is the authentic Christian response at any point of life, in any kind of situation: "I am the handmaid of the Lord," said Mary, "let what you have said be done to me".
R. ORDER –
We see when we follow God our
lives are more and more
in order – His order –
We are a work in progress –
Being stubborn and willful
acting against God's will
is DISORDER –
God created the world – there is
so much in the Divine Mysteries
that is unknown –
We see the patterns in the universe,
in math, there is so much
from His Divine Creation we
have not even discovered.
How can a person pride
themselves to think they know
it all when so much is
unknown.
Being a disciple of Jesus
means we are learning. We
need to know the Word, the
truths in the Church, the
commandments and live by these.
God is Almighty, All Powerful,
Unchanging –
The more we seek God – to know
Him – to be putty in His
Hands the more we will
grow –
Song: I Am a Child of God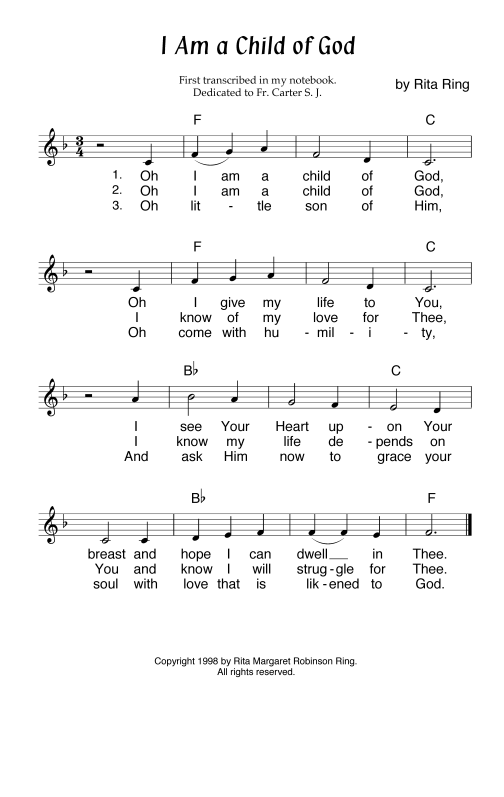 Song: Why Do We Hurt the Ones We Love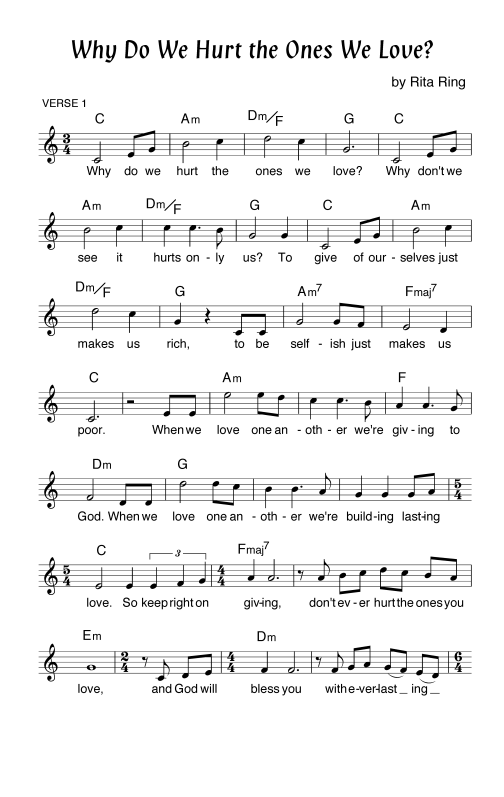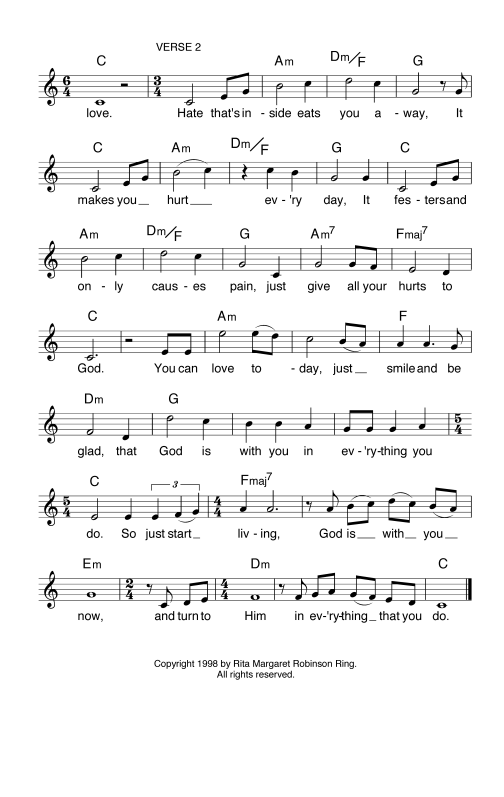 From a Lenten Homily, March 24, 2000
Live in the Moment
Today's Gospel in its story certainly points ahead to Jesus in His Passion and death. And as we read passages such as this during the Lenten season, we are reminded once again that the Church in her Liturgy of the Word gives us an opportunity to undergo a purification, an ever deepening cleansing of ourselves so that we may be a more fit instrument for receiving the great graces which are to be given to us at the time of the Resurrection memorial on Easter. And so all in all, Lent is a time of purification to prepare us for ever-greater gifts of the Lord. It's a time of self-discipline, a time to renew our efforts to be self-disciplined in the service of the Lord. Self-discipline is an aspect of purification. And I suggest that one of the most difficult acts of self-discipline in the spiritual journey is to concentrate on the present moment. We have a very strong tendency to disregard the importance of the present moment by focusing in a wrong way on the past or in a wrong way on the future. There are proper occasions for thinking of the past and the future. For example, we have to learn from the past and we have to prepare for the future, but our great emphasis has to be upon the present. There is a Latin axiom which says, age quod agis, age quod agis, which means: do what you are doing, concentrate on the present. And of course we are familiar with that term in the history of spirituality: the sacrament of the present moment. And so the discipline of Lent certainly encourages us to include in a deeper self-discipline a greater determination to get as much as we can out of the present moment. People with a terminal illness have an opportunity as they prepare for death for increased prayer, contrition, love of God. However, some are taken very, very quickly. But for those who have the opportunity of knowing with some certainty the time of their death, I'm sure as they look back on their lives, they are saddened by the many times they did not use time and opportunities for the service of the Lord properly, and are overjoyed at those times in which they did use the present opportunity properly. A great means we have of living in the present properly is a greater focus upon our Lord. For if I have that awareness of the fact I am united with Jesus here and now, why should I be concerned so much about the future or the past? Yes, a great help in living in the present and deriving all the good we can from it for ourselves and others is an ever greater focus upon Jesus, because the more I focus upon Jesus and the more I live with Him in the present moment, the more I am satisfied with the present moment. And so let us in our Lenten activity resolve to grow in that self-discipline - which is very difficult at times - to really live in the presence with the fullness of our being as much as is possible, with the help of God's grace. Now is the day of salvation. Now is the day of salvation.

end of Father Carter's homily
Song: Live This Day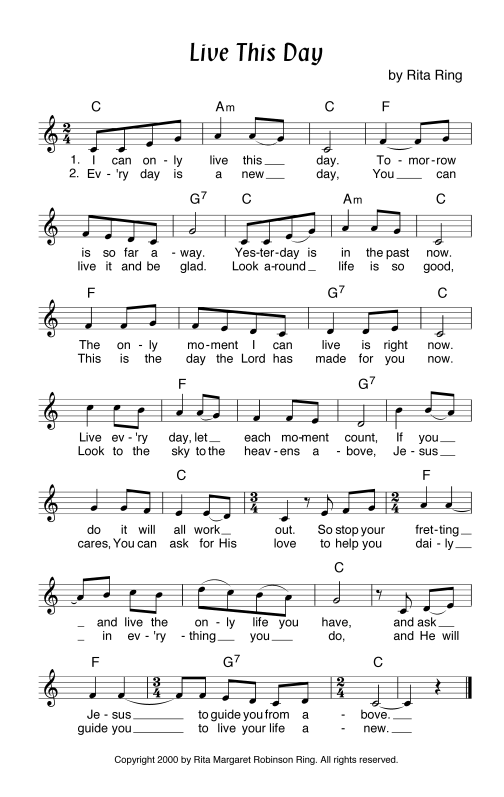 R. Bad habits of anxiety can make
a person stuck –
I was helping one of my granddaughters
with problems in math –
In everything there is, is relationships.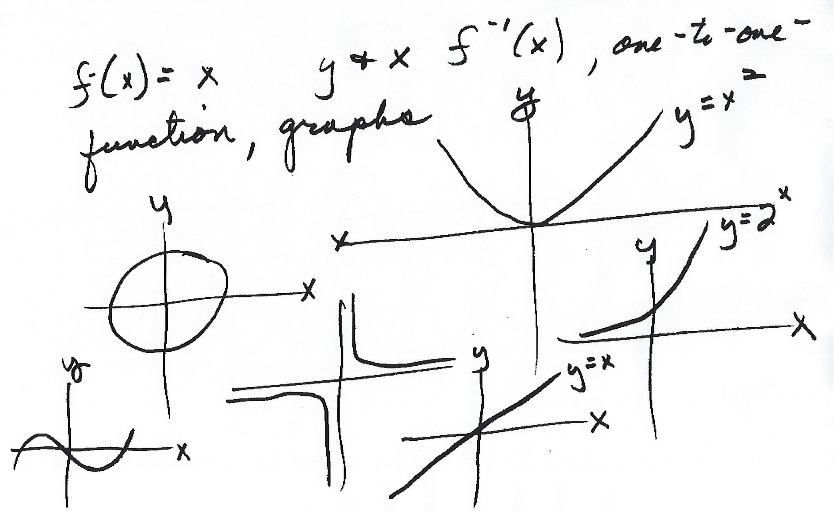 R. Relationship
Math – Tool for Science
Tool for Business
Tool for Statistics
Tool for Probability
Do we know it all –
We are learning about the
Wisdom of God!!
We don't know it all.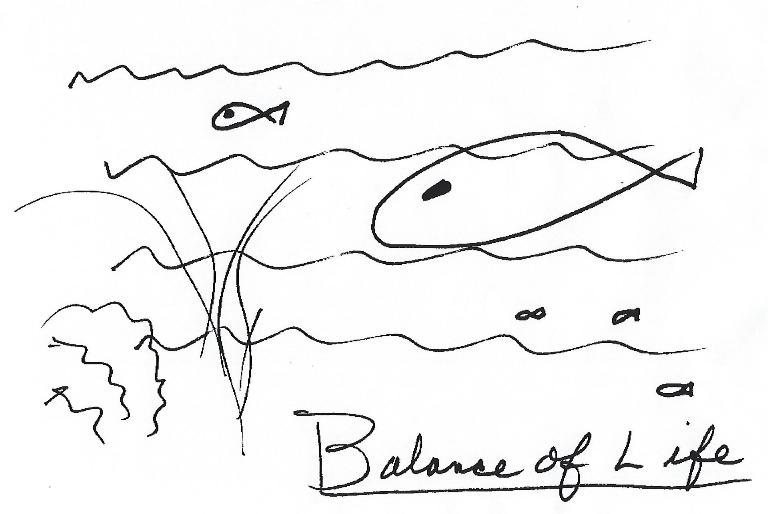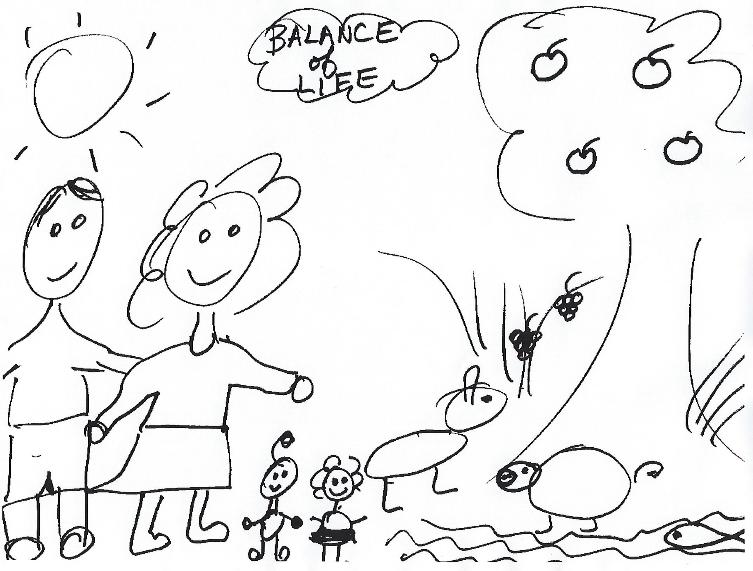 R. Why is man so prideful?
Why doesn't he see the beautiful
plan of the Creator?
Why doesn't man know God's
love –
The Blue Books are –
the Mighty Medicine.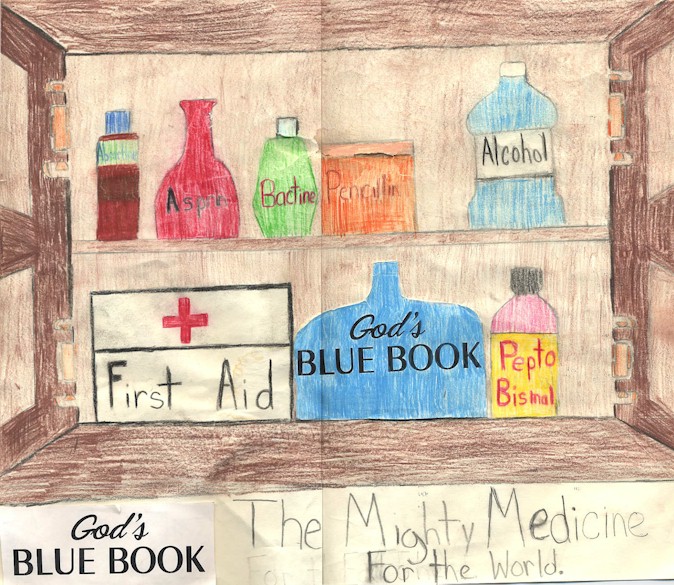 R. God can heal us –
He gives us this
| | | | | | |
| --- | --- | --- | --- | --- | --- |
| English | Español | Français | Português | Italiano | Polska |
July 31, 1994
Words of Jesus to Members of
Shepherds of Christ Associates:

"My beloved priest-companion, I intend to use the priestly newsletter, Shepherds of Christ, and the movement, Shepherds of Christ Associates, in a powerful way for the renewal of My Church and the world.

"I will use the newsletter and the chapters of Shepherds of Christ Associates as a powerful instrument for spreading devotion to My Heart and My Mother's Heart.

"I am calling many to become members of Shepherds of Christ Associates. To all of them I will give great blessings. I will use them as instruments to help bring about the triumph of the Immaculate Heart and the reign of My Sacred Heart. I will give great graces to the members of Shepherds of Christ Associates. I will call them to be deeply united to My Heart and to Mary's Heart as I lead them ever closer to My Father in the Holy Spirit."

- Message from Jesus to Father Edward J. Carter, S.J., Founder, as given on July 31, 1994,
feast of Saint Ignatius Loyola, Founder of the Society of Jesus (The Jesuits)
August 1, 1994
Pray For The Success Of The Priestly Newsletter - Shepherds of Christ
R. The following is the first official message I received before the statue of Mary at Our Lady of the Holy Spirit Center. It is a personal message for Father Carter.

Mary: (in front of the glowing statue of Our Lady of Sorrows) I am the Immaculate Heart. My Heart is glowing for love of all my beloved children. I am your most loving Mother. I am with you this day. Pray for the success of the priestly newsletter Shepherds of Christ. I am guarding your way. You will receive such graces to accomplish this task! Grace from God is so abundantly bestowed on you and will lead to the success of this endeavor! Pray for this cause at the Center. The priests will lead the people to the love of My beloved Son. This is no little task. It will take many prayers and graces. Pray hard, little one. Your prayers will change many hearts.

I am Mary, your Immaculate Mother. I bring this message to My beloved priest-son.

end of August 1, 1994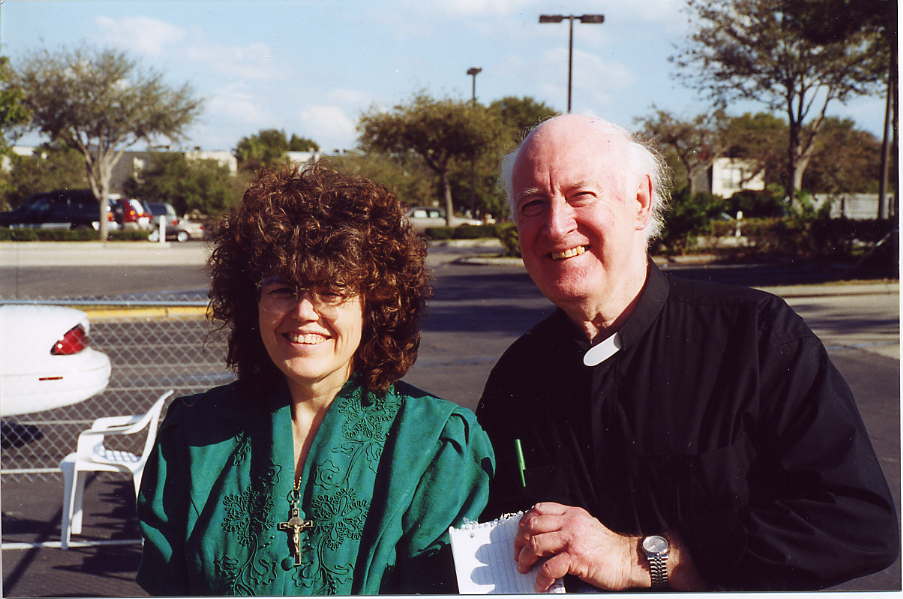 R. God gives us
Our Lady of Clearwater.

Mary by day
July 5, 2000

by night
July 5, 2000
R. Mary appeared like this for
7 1/2 years.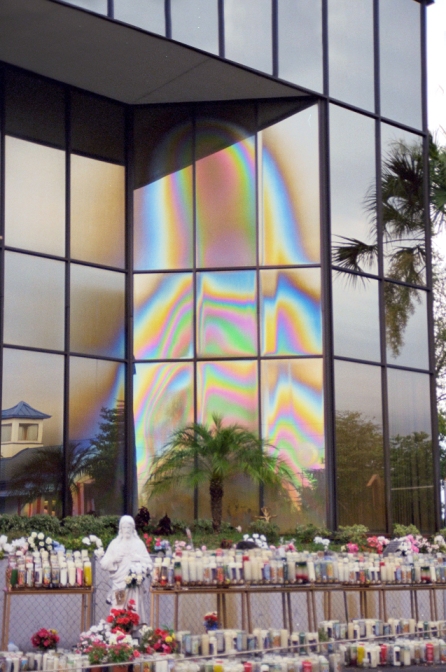 R. Help me spread the Mighty Medicine.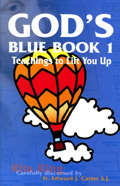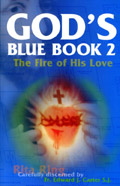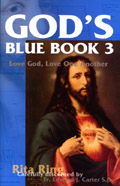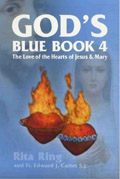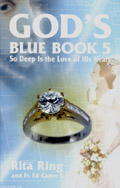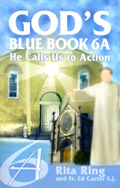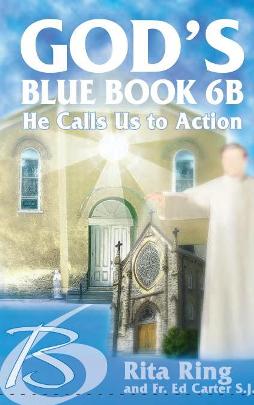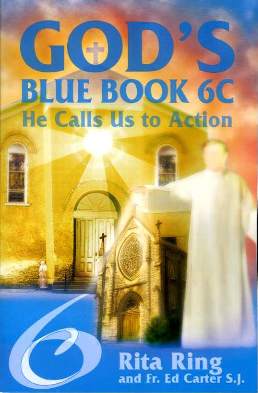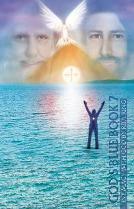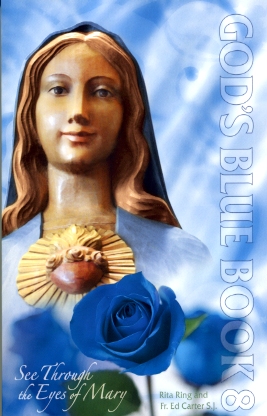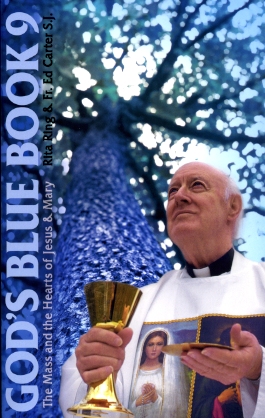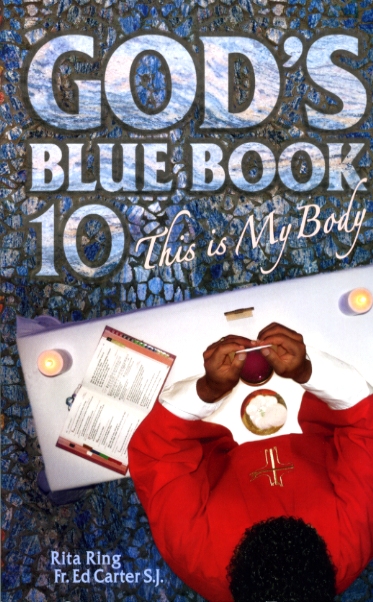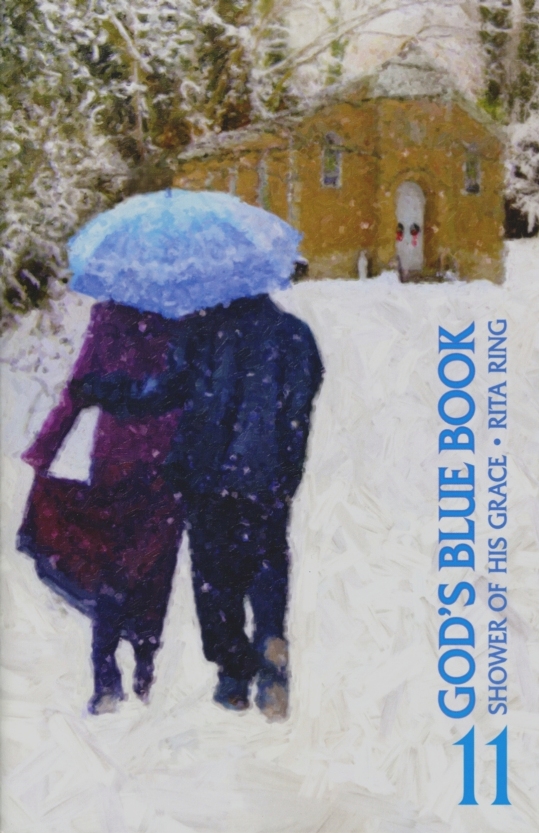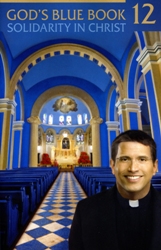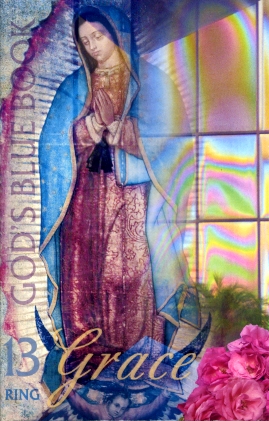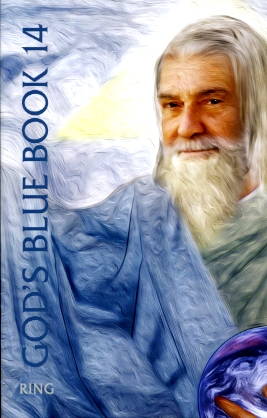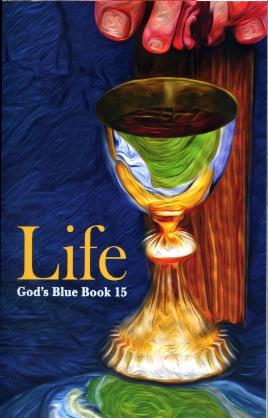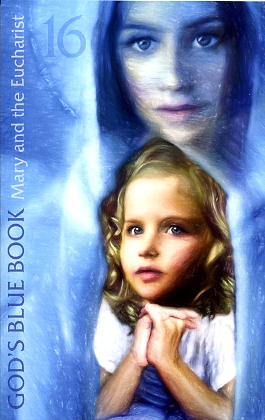 R. Help me start prayer chapters.

| | | | | | |
| --- | --- | --- | --- | --- | --- |
| English | Español | Français | Português | Italiano | Polska |
R. Spread Fr. Joe's Books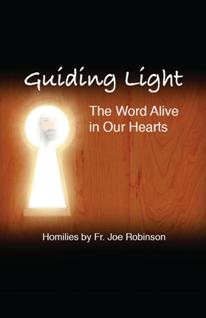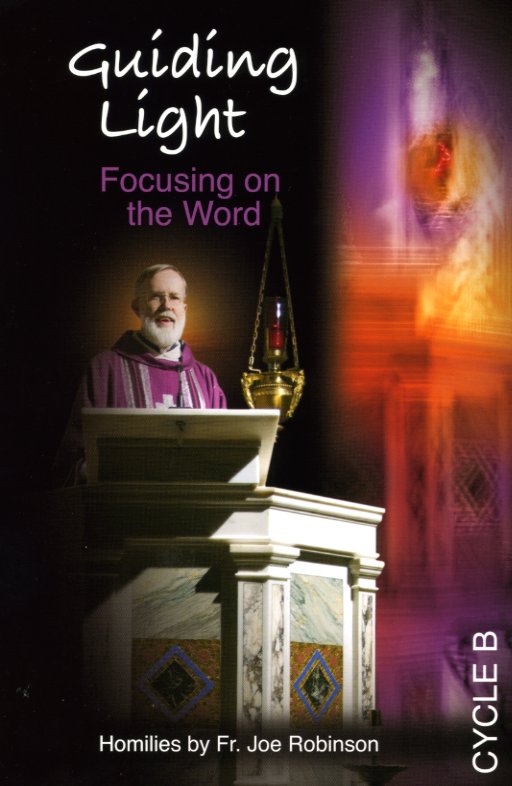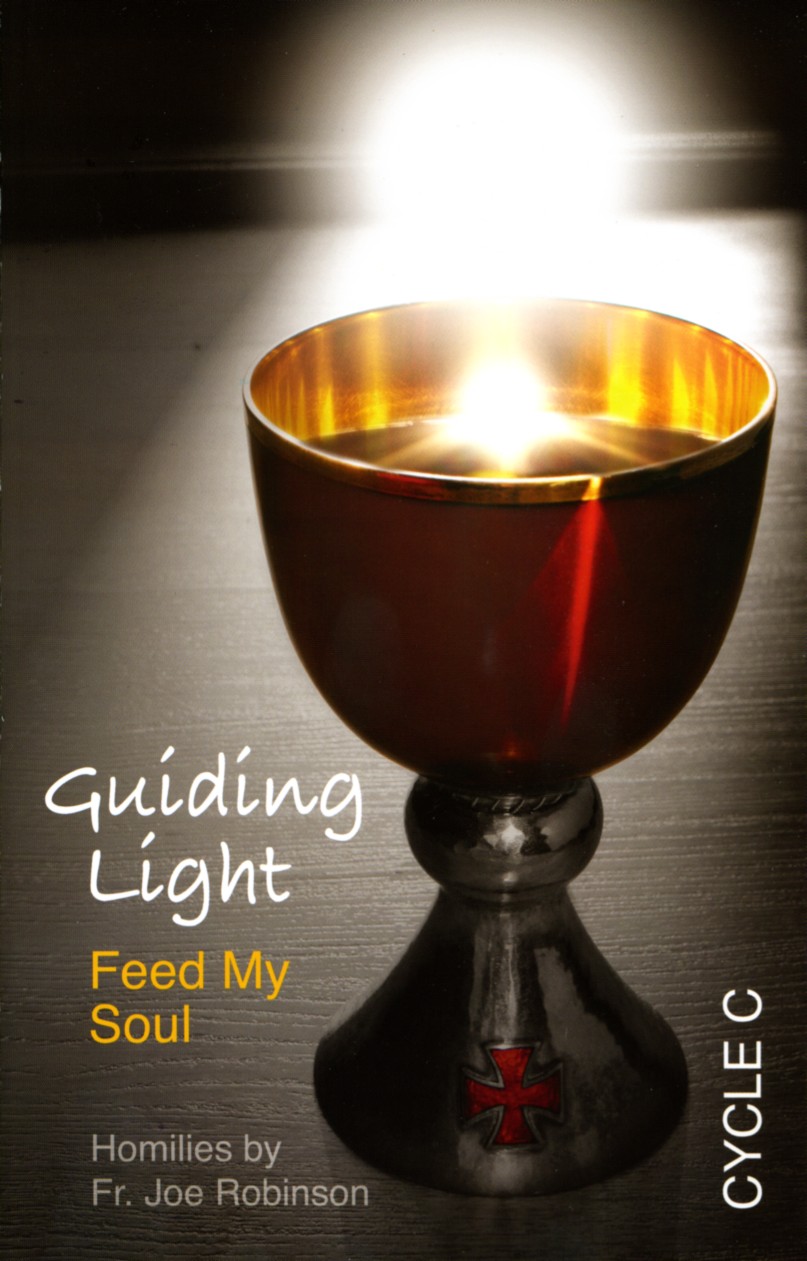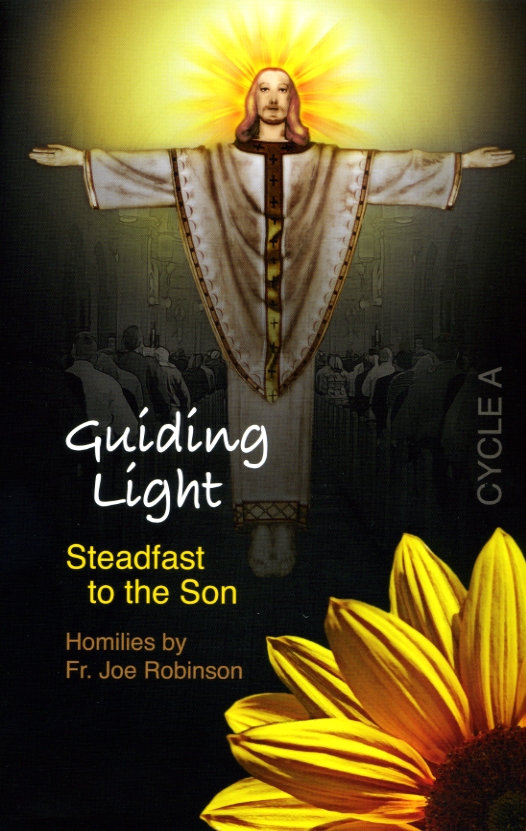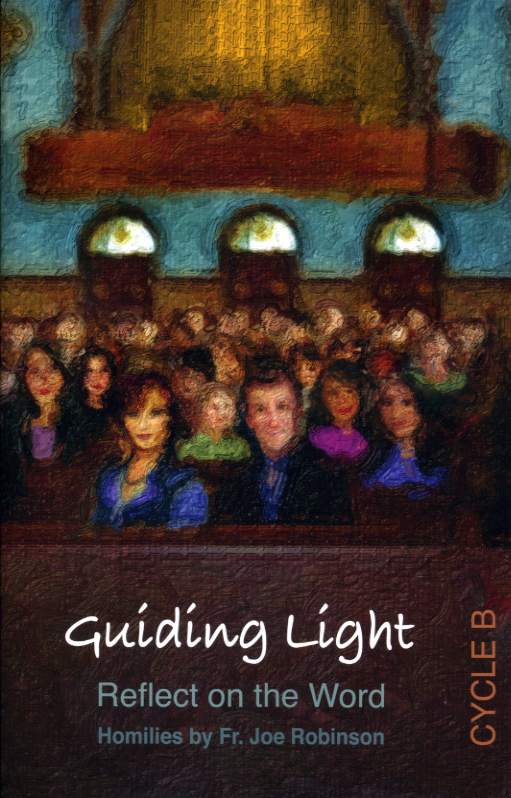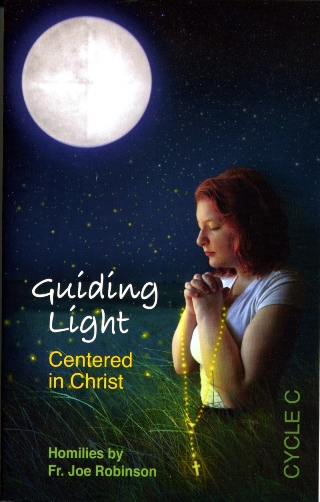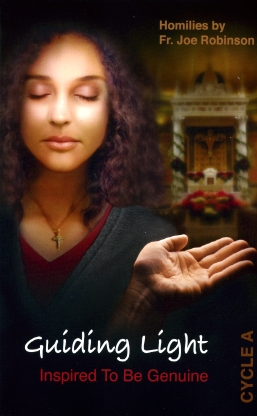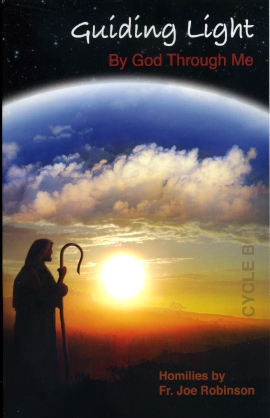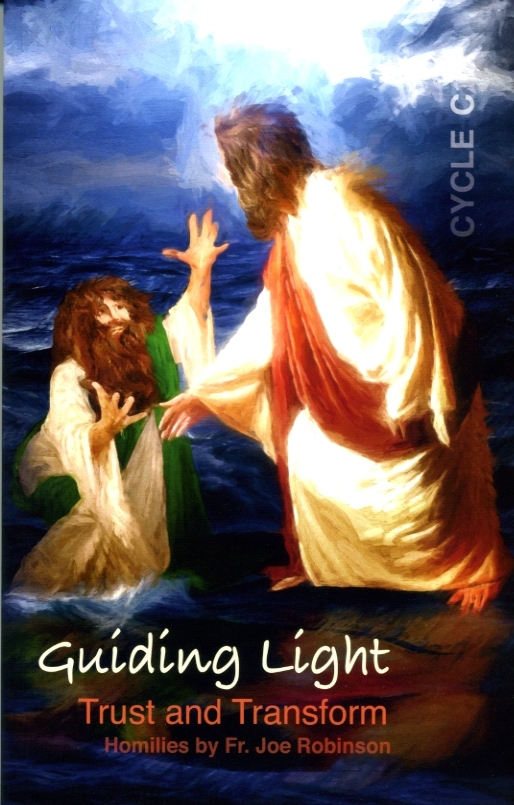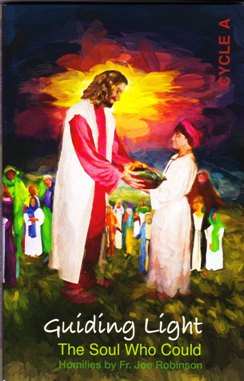 R. Fr. Carter's Books.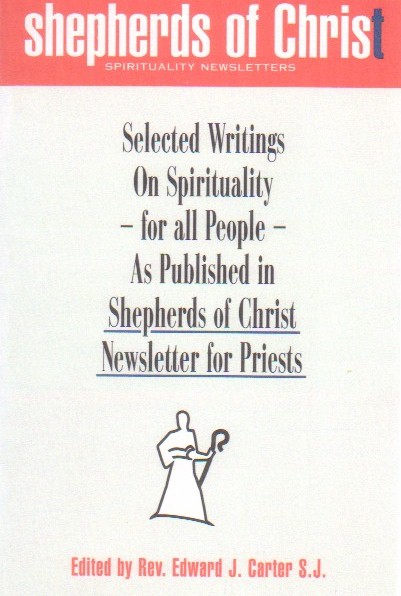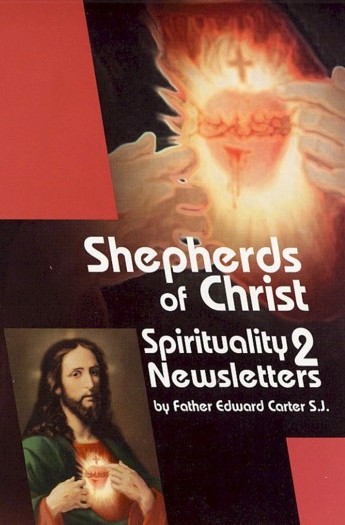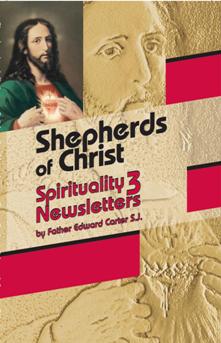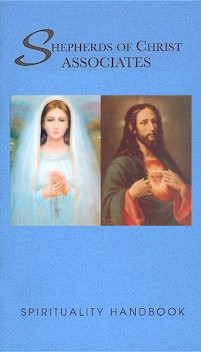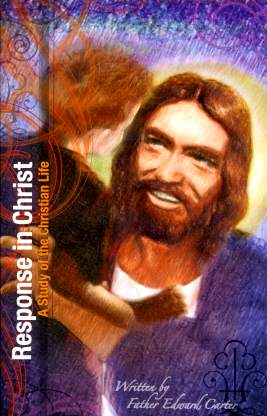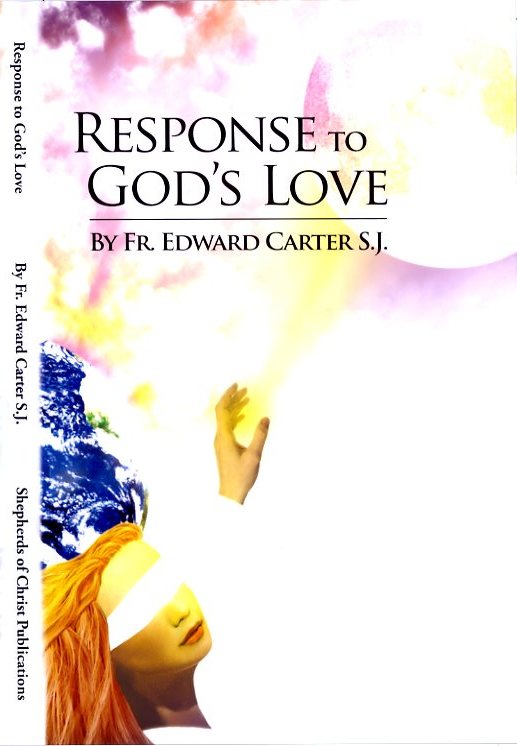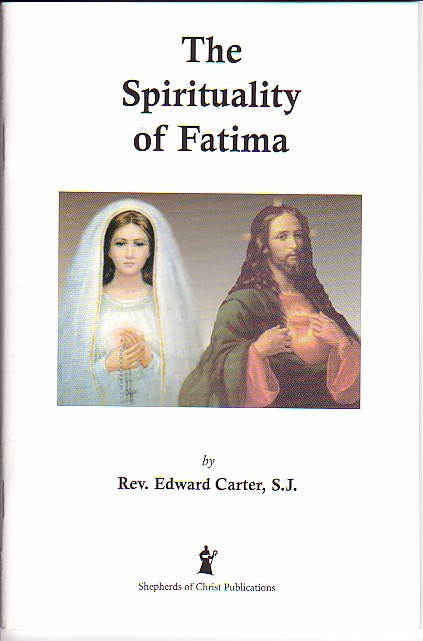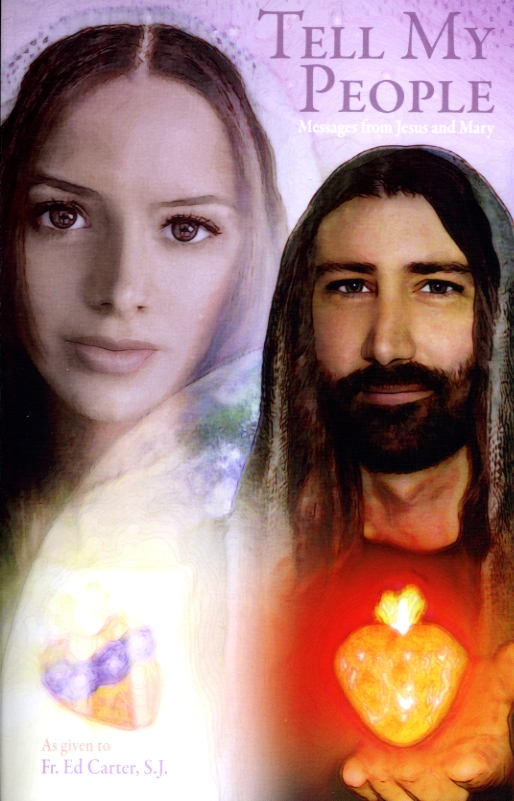 All 5ths - Our Lady of Clearwater Florida


July 5, 2000


September 5, 2000


October 5, 2000


November 5, 2000


December 5, 2000
| | | | | |
| --- | --- | --- | --- | --- |
| January 5, 2001 | February 5, 2001 | March 5, 2001 | April 5, 2001 | May 5, 2001 |
| | | | | |
| --- | --- | --- | --- | --- |
| June 5, 2001 | July 5, 2001 | August 5, 2001 | September 5, 2001 | October 5, 2001 |
| | | | | |
| --- | --- | --- | --- | --- |
| November 5, 2001 | December 5, 2001 | January 5, 2002 | February 5, 2002 | March 5, 2002 |
| | | | | |
| --- | --- | --- | --- | --- |
| April 5, 2002 | May 5, 2002 | June 5, 2002 | July 5, 2002 | September 5, 2002 |
| | | | | |
| --- | --- | --- | --- | --- |
| October 5, 2002 | November 5, 2002 | January 5, 2003 | February 5, 2003 | March 5, 2003 |
| | | | | |
| --- | --- | --- | --- | --- |
| April 5, 2003 | May 5, 2003 | July 5, 2003 | August 5, 2003 | September 5, 2003 |
| | | | |
| --- | --- | --- | --- |
| October 5, 2003 | November 5, 2003 | December 5, 2003 | January 5, 2004 |
| | |
| --- | --- |
| February 5, 2004 | March 5, 2004 |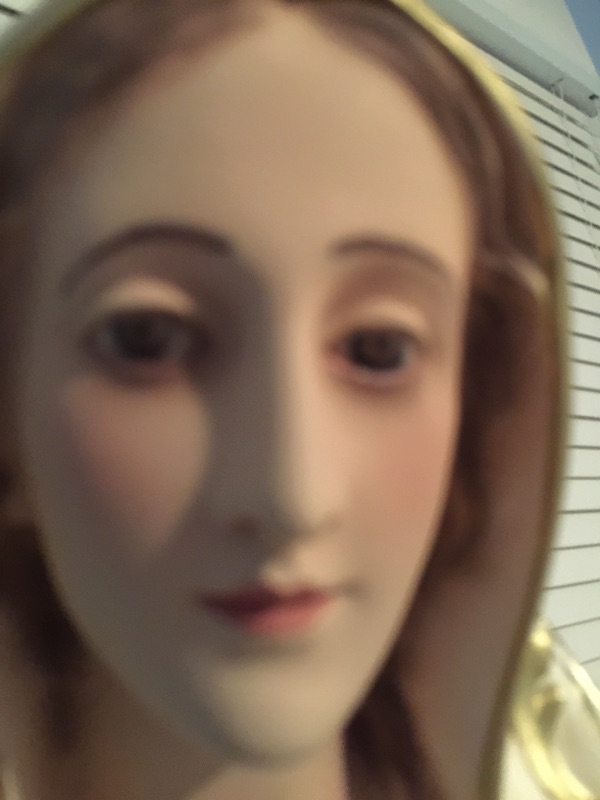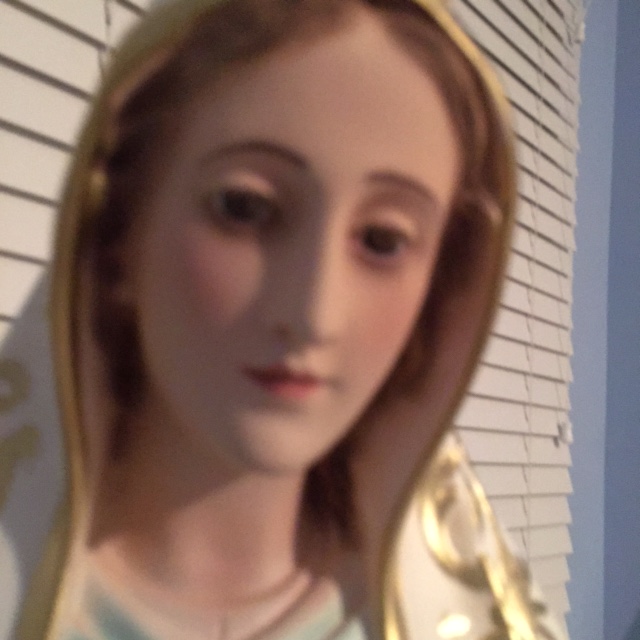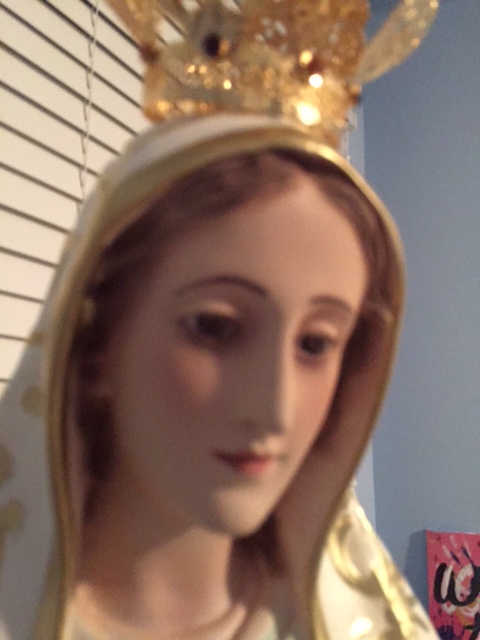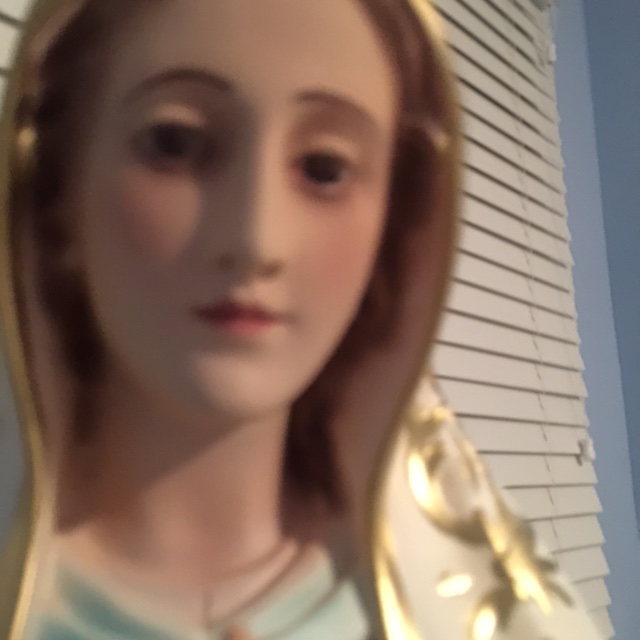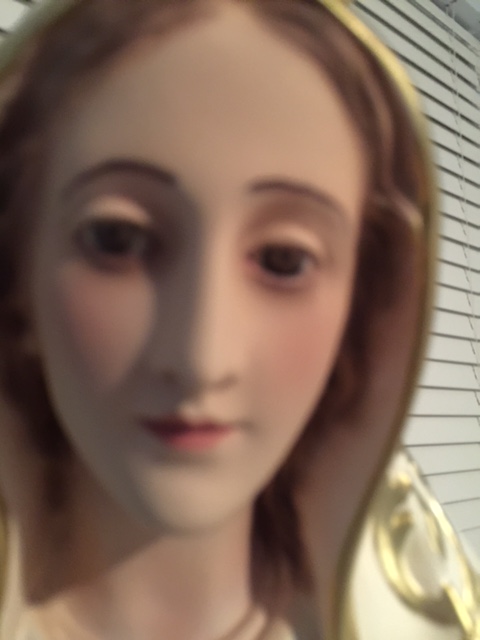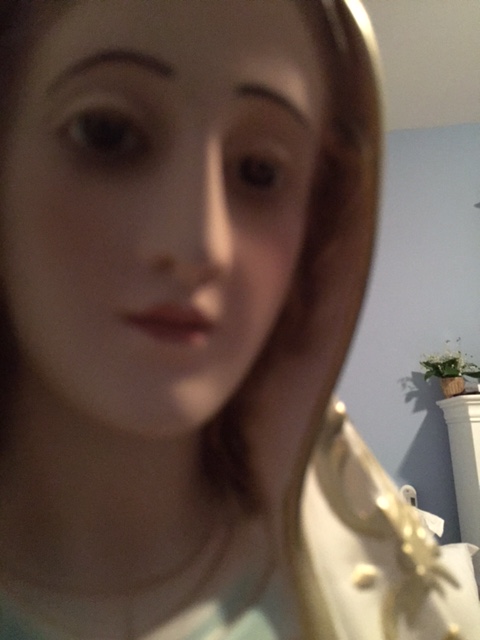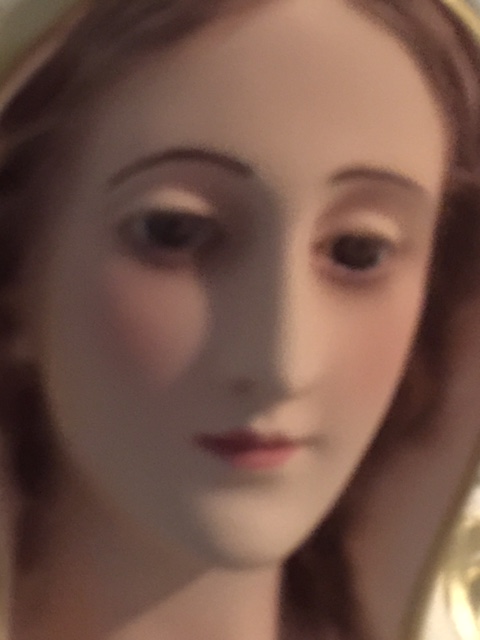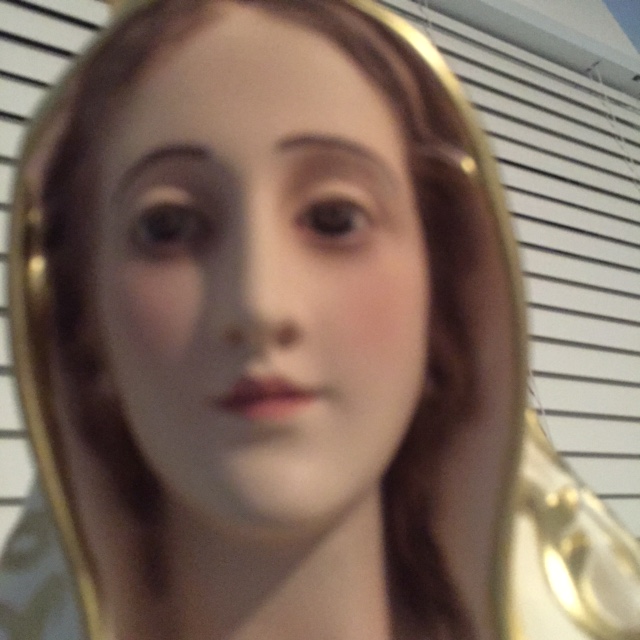 R. Come February 5, 2017 to Clearwater
6:20
Come February 13, 2017 to China
12:00 Mass.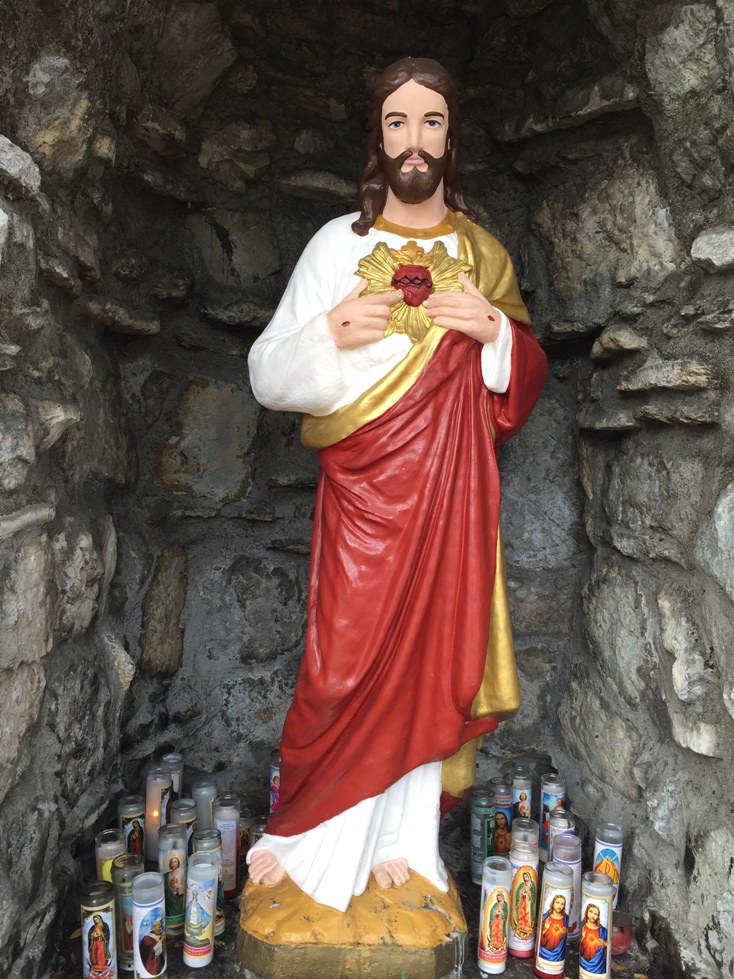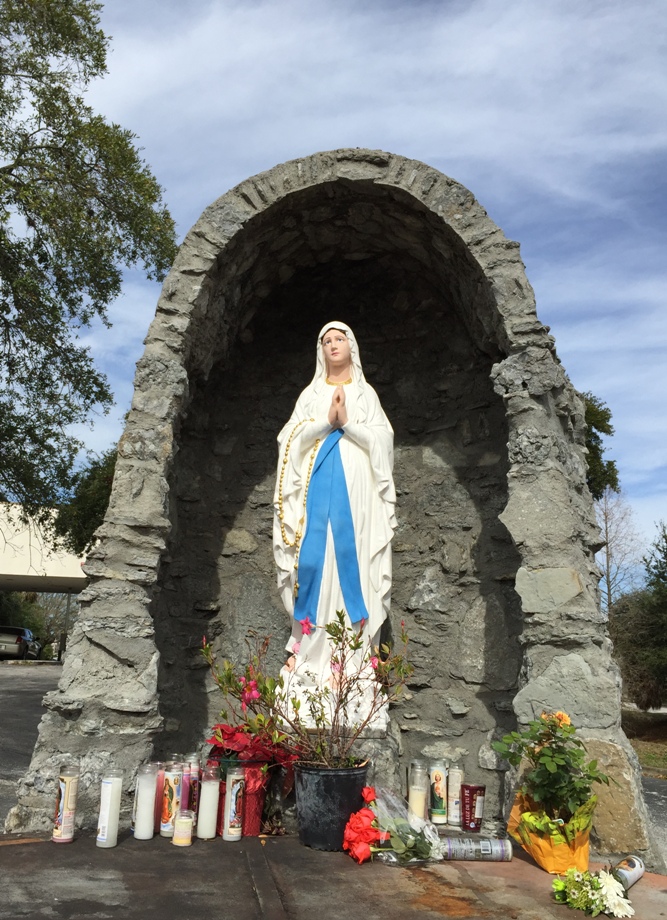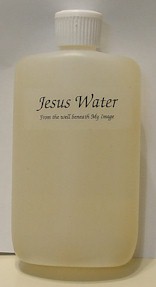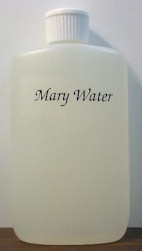 Healings

from

The Building of the Two Hearts


1. A gentleman from Florida called and said since he got the Fatima Statue with glass his life has been transformed.

2. After using the Jesus water, pain and non-movement (for 3 years) in my fingers was healed instantly. Now fingers are cracking and working and no pain. Has taken x-rays.

3. Ruptured ACL Ligament and PCL ligament left leg (knee) and damaged meniscus. 3-4 weeks excruciating pain. MRI showed damaged ligaments - went to do surgery and scopes revealed no damage other than meniscus injury. Day before surgery we came here to pray for healing. Wife anointed knee with Jesus water. Were told prior to surgery that would be out of work 3-6 months and surgery would be 4 hours. Surgery was only 40 minutes and recovery time is 1-2 weeks.

4. My best friend (a couple) was granted a son, which now is my godson. They've been married for a long time but never had a child until they both came to see the Virgin Mary's image.

5. I just wanted to tell you we have had so many prayers answered most especially since we have had the image statue in our home a few months ago. Prayers being miraculously answered for our children & grandchildren, our daughter's heart has literally almost healed ... she is also pregnant and that is also a miracle that she carried the baby this far, she is so thankful and also her cardiologist can't figure out how she is doing so well, and even agreed with her it must be prayers being said for her. He also told her in her 4th month to abort the baby, maybe he will have a conversion, we hope. Others in my family have changed since we got the statue. They are more understanding and patient and love being a Catholic more than ever before ...We thank Jesus, Mary, Rita and you all. Praise all of heaven. We are also so eager to have many more prayers answered. We are giving our married children a 10 inch statue each for their homes and red prayer manual if they would also like to say the prayers if they so choose to. The statue we know will help them with many graces as they pray before it as it has helped us in our home and lives. Love you all.

6. Pregnancy. (A long note about how a woman got pregnant after she came to the Virgin Mary Building.)

7. My mother was diagnosed with Acute Myeloid Leukemia in April 2005. She received the Jesus water of Clearwater that my brother brought to El Salvador. She was treated at Instituto Salvadoreno del Segino Social. She was expected to live 3-6 months. She lived well for 2 years. Now she rests in peace with Lord Jesus and Virgin Mary. She died of Pneumonia March 21, 2007.

8. The CAT scan showed a dark spot and they thought they would have to remove my right kidney. My family went to the Blessed Mother and asked for prayers and help. They also got the healing water. Well all our prayers were answered. There was no cancer or tumor. Thanks for all your prayers and help, and thanks to the Lord above.
9. Knees were injured from motorcycle accident July/August 2006. His mom got the water in Florida right after the accident and took it to him and he used it every day and now his knees are completely healed. He knows Jesus water did it.
10. Suspected blood clot. Pain in leg with swelling. Jesus water was used and pain went away and swelling.
11. Barretrs -- My husband brought Jesus water to hospital and put on my stomach. Biopsy came back fine.
12. A man from South Carolina came to thank Jesus and Mary for his healing. His brother sent him Jesus' water when he was diagnosed with terminal cancer. Three doctors told him there was nothing they could do for him. He started using Jesus' water and started feeling better (He could hardly walk, he was using a wheelchair a lot). He went back to the doctor and tests showed no more cancer — gone! The doctor told him he never saw this happen before. He is around 70 years old and walks and feels normal.
13. A lady from Egypt wrote asking St. Mary for a baby for 3 years. She helped me and now I have a little daughter. Her name is Mariam after St. Mary name by my language. Thank God and Thank St. Mary. She always remembers me. - Egypt
14. This woman filled out a healing form at the site. I am so blessed by the Blessed Mother that she has been there for me on more than several occasions. She performed a miracle on all occasions, one in particular was cancer of the right leg. The doctors wanted to cut my leg off the cancer was in the bone. When I returned to New York and went to a plastic surgeon he saw the cat scan and said my chances weren't good. When he did the surgery the cancer was not in the bone. It was superficial.
15. Stroke. Healed August 2006.
16. A year ago he went to Orlando for a test on his prostate. It was positive. He came here in May and got some Jesus water out of the trough. He went back to the doctor and he was healed. - Venezuela
17. Infertility. Conceived and gave birth exactly 9 months after our first visit to Clearwater in August 2000. Our son was born exactly 9 months after our visit (May 20, 2001). I've had surgeries on both ovaries in 1998 and had very little chance of conceiving. Mother Mary gave us our blessing and wish.
18. Peter was operated on for cancer he had for 10 years on his leg and because the wound was so big, they had to take some skin from another part of his leg to be able to fix it but it did split. So Monday the doctor said that another surgery was needed but thanks to Jesus water on Wednesday on that same week he was healed. - Argentina
19. Cancer of the lungs. A friend of ours who we visit from Canada. He told us of his illness and we came and prayed at the Virgin Mary's appearance on March 28, 2006. He had Jesus' water put on him the night before his surgery. His surgery was on March 31 and the cancer was gone. Thank you for your blessings.
20. Lower back muscle strain. After straining my back I used the Jesus water before using pain crème. After putting on the water I no longer needed the crème. The strain was gone.
21. Neuropathy. He had gotten Jesus water a few days ago and went to the doctor yesterday.
22. Pregnancy. I could not become pregnant. I came here to ask Mary to extend her hands on me, to be able to have a child. The miracle happened. I did not know that other women had become pregnant by asking Mary. My son is 3 years old. I am convinced that he is called to be special in his life, he has a mission. When she went to see the doctor, specialists, they said forget it, she couldn't have a baby, and she went to many different ones. Came here to pray and became pregnant. All the doctors never understood what had happened. They said he is a miracle child.
23. Pregnancy. Became pregnant of twin girls after we prayed in 2005 and even have a statue of the Virgin Mary in our yard. After 15 years of concubinage Virgin Mary finally blessed us. Thanks. Thanks. Thanks. Jesus water was used to help conceive.
24. A woman came in today from New York and said she was here last March (2005) and got the Jesus water. Her cousin who was very healthy and had just retired at age 60 suffered a massive stroke. He was taken to the best neurological hospital in New York and the doctors said he had no chance of recovery. He had a blood clot at the base of his brain stem. He was in intensive care and the woman with the other family members were visiting him and she put Jesus water on him and they prayed over him, while he was laying in bed in a fetal position unable to talk was paralyzed. After she had left (only 30 minutes of visitation in Intensive Care) the woman received a call from her cousin's wife saying the man had sat up in bed after they left and was miraculously healed. He is back at home now. The doctors came in and said this was a miracle. This was 2 months ago.
25. Dermatomyositis (a form of Muscular Dystrophy). I was given 6 months to live. I was really depressed ready to give up when, while being in town for my girlfriends niece's Christmas Party. I heard it on the news. (December 17, 1996) Decided why not let's go, when I got here I was not expecting to see what I saw. I couldn't believe what I saw. Within an hour I put the cane down, slowly but surely got better enough where I wasn't paralyzed or dead. Thank you Jesus and Mary.
26. Small Bowel Syndrome. Infant acquired surgical intervention at birth. 4 months care at home. Healed completely as of May 2005.
27. Newborn very sick - 2 lbs. My mother came to visit me. We used to live in the post apartments by Target. I brought my Mother to the Virgin Mary Building in Clearwater and she prayed for my niece, who was in Guatemala. When my Mother returned to Guatemala she took the picture of Virgin Mary and put it in my niece's room. When my niece was born, she needed a tube feeding. She couldn't eat on her own. She was very thin and very sick. Many people told my sister and my mother (including the doctors) that my niece was so sick that she probably would died. Thank to our Lady Virgin Mary, my niece is a healthy gifted 9 year old girl. - Guatemala - Healing was at 6 months old.
28. My daughter was told she had thyroid cancer, after having one side of the thyroid removed they found the cancer was gone. This had to be due to Mary and Jesus Water and her belief in the Mother and Son.
29. Virus. He was in Egypt. His relatives came to the site and asked for prayers for healing for him. That same day they were here he was completely healed of his Liver virus. He is a physician.
30. After waiting about 8 months for the baby to get bigger for the surgery, the doctor checked him and couldn't believe it, but she said, "It just fixed itself." He was 4 months premature and this surgery would have lowered his sperm count significantly and its already been lowered by a double inguinal hernia surgery.
31. Burst tube with unexpected pregnancy. Was internal bleeding. Doctor told was miracle, surviving from this kind of operation. She (the mother) had come to the site and prayed to God if this Image (Our Lady of Clearwater) was from God to grant her a miracle. Her daughter who was in Lithuania at the time was in the hospital and the above miracle happened during the 2 hours the mother was praying at the site.
32. Heart failure. He was not breathing. Jesus water was poured on him while praying. He started breathing again.
33. When I was pregnant, my baby was sick. My baby born was well. Thanks.
34. Flu. Both sitting in car, praying rosary both sick of flu. He very sick, not getting better. Both used the water, felt pain leave body, didn't say anything, but after few minutes he said "I feel pain is gone." They drove back to tell us that they were healed.
35. Asthma. Put Jesus water on neck. Breathing much better.
36. Severe back pain. Have a bad back from laying brick for years and sometimes I bend over and the pain is severe and it takes at least 3 or 4 or more weeks for it to go away. I put Jesus water on it and it went away in 2 days. Alleluia.
37. I must admit that some days I forget to wash in the water. But I have felt the same feeling once again a few days ago as I did on March 2nd, the first time I applied it to my knees. On the movie that you took, I am walking on the beach without a cane. I don't know if you noticed. I didn't use the cane yesterday, and I have no pain. I'm still slow at climbing the stairs, but I'm seeing a tremendous improvement. I'll keep a journal, and continue updating you I pray a lot, as I'm applying the medicine. Part of my prayer is "If it be your will." Thank you. I'll be in touch soon.
38. My husband had a good friend and he was diagnosed with cancer and given less than a few weeks to live. Jesus told me to take him the Jesus water. I never really met him, but I went to the hospital. He was so sick. He bounced up and said I knew it - I will be healed. And he lived over two years longer.
39. Leukemia went into remission February 7, 2003. Her doctor can't believe how well she is doing. She has the worse kind of Leukemia there is and she is doing extremely well. He said this does not happen, so soon, we told him its because of all the prayers, everyone is saying for her. The day after we visited the Blessed Mother Building, her blood count was excellent. Thank you so much. As of 11/3/2004 she is still in remission and doing very well, a happy 10 year old little girl. We are all so thankful for all the prayers from everyone, we truly believe, if we hadn't had our faith and by going to the Virgin Mary building so often, we wouldn't have been so fortunate to have her. Prayer is still the most powerful and healing process. Thank you so much.
40. Spinal Manangitas. December 16th, 2002 we almost lost our little grandson. He was taken flight for life to Madison where they worked on him for hours. They told us he would either be blind - deaf - brain damage, or he might not walk. Today he is a happy - healthy little boy full of life. Thanks to everyone's prayers to our Blessed Virgin and our heavenly Father, without them we would not have him. Thank you. As of this date November 3, 2004 our little grandson is doing very well, a healthy happy little boy, and so full of life, and without any complications. Our prayers and by going to the Virgin Mary building truly helped this little boy. Thanks to everyone for all their prayers.
41. After my family visited the Virgin Mary and returned to hospital, I showed no sign of having a stroke. Doctors at hospital said I would not recover.
From the Red Rosary Book
February 1, 1995
Joyful Mysteries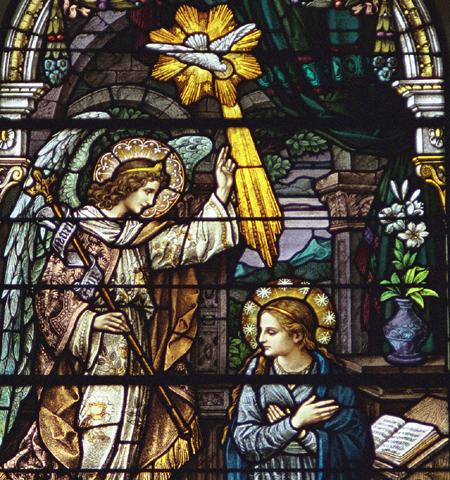 The Annunciation

The Angel Gabriel appeared to Mary and asked her to be the mother of Jesus.

Mary always complied with the Will of the Father. She said, "…let it happen to me as you have said." (Lk 1:38)

Mary was filled with the Holy Spirit, and the Word became flesh.

There was always great intimacy between Jesus and His mother. From the first moment of conception she felt the life of Jesus, Son of God, grow within her womb.

The child Jesus is with us this day. He is in our brothers. He is in our children. If the child Jesus were here and we were to hold Him, to talk to and be with Him, we would treat Him with such joy and such kindness! Jesus is in our brothers. Jesus is in our children. Jesus is here this day. Do we treat our brothers, our children, one another, with the same kindness that we would the child Jesus?

The invisible Jesus was inside of Mary's womb. He was there in His divinity and His humanity. He was God from the first moment of conception. The invisible Jesus remains with us today in the tabernacle. He is present there in His divinity and humanity. We do not see Him, but He is no less present in the tabernacle than the day Mary carried Him in her womb.

God is Love! He calls out to us to come to Him, to be close to Him. He truly waits for us in the tabernacle. He is a prisoner awaiting those He loves, the precious souls. So many forget Him day after day while He, the Son of God, waits and waits to share His love with the precious souls that He came to this earth to save.

He calls out to us, "Do you not have one hour to watch with Me, the Son of God? I, God, Who came to this earth and was born a human for love of you! I call out to you this day. Take Me seriously! I am truly here, no less present than on the day that Mary carried Me in her womb, and I wait for you with a Heart that is overflowing with divine love and divine life. Can you say no to this divine love that I want to outpour to you?"

It was in the womb of the Blessed Virgin Mary that the Most Sacred Heart of Jesus was formed. Jesus took on our human nature out of great love for us.

Jesus was carried in Mary's womb. Her womb was a temple to hold the precious Child. She is the Mother of God!

Song between decades: Ave, ave, ave, Maria. Ave, ave, ave, Maria.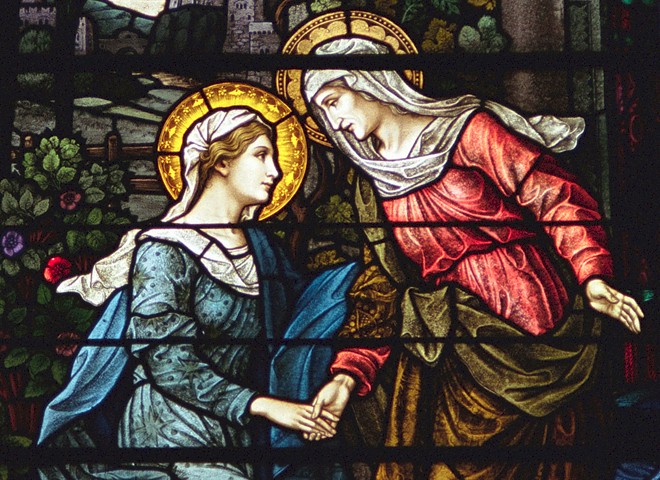 The Visitation

The angel had told Mary that her cousin Elizabeth had conceived a child. Mary made haste to the hill country to visit her.

Upon Mary's arrival at Elizabeth's house, Elizabeth was filled with the Holy Spirit and cried out with a loud voice, "Of all women you are the most blessed, and blessed is the fruit of your womb." (Lk 1:42)

"Why should I be honoured with a visit from the mother of my Lord?" (Lk 1:43) Usually the servant goes to the master. But Mary, with the Almighty God within her womb, went to visit Elizabeth.

Jesus waits for us this day. He is God and He waits in the tabernacle for us to come and be with Him. He comes to us in the Eucharist. He is the Almighty God and He waits for mere humans to come and share His love.

We receive so much love from God! The Father loved us so much that He sent His only begotten Son into this world so that we might be saved. Jesus waits this very day for us to come and be with Him. It is out of great love that the Master waits for us.

When Mary and Jesus arrived at Elizabeth's house, the child in Elizabeth's womb leapt for joy. John, who was to announce the good news that Jesus had come to this earth, even before his birth leapt with joy in the womb of his mother at the presence of Jesus in Mary's womb.

Should we not leap for joy? Jesus Christ, the Son of God, born of the Virgin Mary, waits for us this day, no less present than the day He was carried in Mary's womb to the home of her cousin Elizabeth. We take His presence so lightly! We do not see, so we do not realize that God, in His humanity and divinity, is truly present in the tabernacle and waiting for us this very day.

Mary was filled with the Holy Spirit and cried out, with a loud voice, her Magnificat: "My soul proclaims the greatness of the Lord and my spirit rejoices in God my Saviour!" (Lk 1:46,47)

"…because he has looked on the humiliation of his servant. Yes, from now onwards all generations will call me blessed." (Lk 1:48)

"…for the Almighty has done great things for me. Holy is his name."

Song between decades: Ave, ave, ave Maria....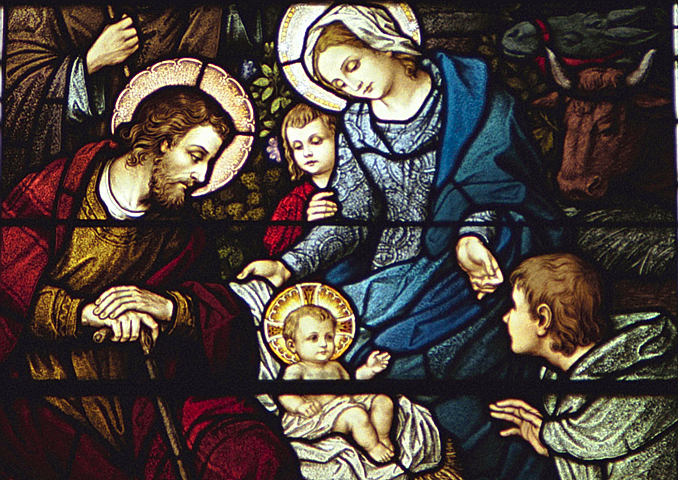 The Birth of Jesus

The Father bridges the gap between divinity and humanity in the person of Jesus Christ.

Jesus came into this world. Jesus Christ, the only begotten Son of the Father, equal in every way to the Father, came into this world as a little baby, a helpless little baby. If we realized the true majesty of God, if we saw Him in all His majesty, we could not even stand to look at Him. But Jesus, clothed in flesh, comes as a helpless little baby, born in a little crib in a stable in Bethlehem!

Do we realize the immense love that the Father has for us that He sent His only begotten Son into this world as a human in the person of Jesus Christ?

Jesus, a divine Person, unites His human nature and His divine nature in His Person.

Who are we that God loves us so much that He would take on a human nature!

We become brothers of God!

He comes, the Son of God, in such quiet and such poverty! There is not a roll of drums or a blare of trumpets. He comes in such quiet and a star shines on Him. Is this not how it is when we receive Him in the Eucharist? We ascend the altar. There is not a roll of drums. There is not a blare of trumpets. Quietly we approach the altar and we truly receive God! He comes to us and enters our body in such love! Who are we that God remains with us this day in such love and comes to us to be so closely united to us!?

We see the consecrated Host. But within the consecrated Host is truly God, in His divinity and His humanity.

We look for those things that are visible. But are not the true treasures found in those things that are invisible? The reality is that this is God's world! We see the things in front of our face and we do not realize how the world of Jesus and Mary truly is. We do not realize how they are with us this very day. Jesus Christ, the Son of God, remains with us this day in His divinity and humanity in the Eucharist. We are surrounded by His presence in one another. He dwells and lives in each one of us when we are in the state of grace. In every blade of grass, the life that is there comes from God. Yet we are so blind! We see so little! Holy Spirit, open up our eyes. Where we are blind, let us see. Let us see more and more the invisible world. Let us know more and more the presence of God as it is all around us. Help us to see Jesus in each other. Help us to be more aware of Jesus Christ, who is truly present with us in the tabernacle.

Open our eyes to see beyond what is visible, Lord. Holy Spirit, help us to see beyond the consecrated Host and see Jesus Christ, the Son of God.

Song between decades: Ave, ave, ave, Maria...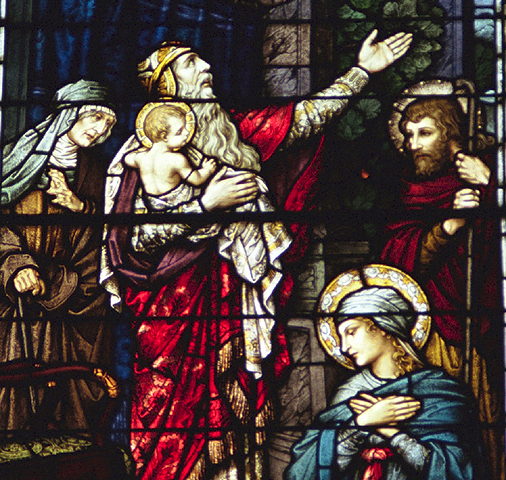 The Presentation of Jesus in the Temple

The Holy Spirit told Simeon that he would not die until He saw the child of God. The Holy Spirit led Him into the Temple. Jesus, Mary and Joseph came to the Temple and the old man was overjoyed at the sight of the child Jesus. He held Him with such joy in his arms and said that now he was ready to die for he had seen God.

Holy Spirit, enkindle in us the fire of Your love so we may see more clearly Jesus Christ, Who is with us this very day. So that we may see that He is God and, out of great love for each one of us, remains with us, waits for us, longs for us, and wants us to open our hearts wide so that He may enter in. Remove the blinders from our eyes, dear Holy Spirit, and lead us ever closer to intimacy with Jesus Christ, our beloved Savior.

Song: Come Holy Ghost, Creator blest, and in our hearts take up Thy rest. Come with Thy grace and heavenly aid to fill the hearts which Thou hast made, to fill the hearts which Thou hast made.

Simeon told Joseph and Mary of the great sufferings that Mary and Jesus would have to undergo and he said to Mary, "…and a sword will pierce your soul too." (Lk 2:35)

Think of how it would be for Mary to look at her small child Jesus and know that He would experience great suffering. From this point on a sword pierced Mary's Heart. Each time that she beheld her child she remembered the prophecy of Simeon and she suffered.

And how Mary suffered! The swords that pierced her Heart so many times through Jesus' life! The sword that pierced her Heart on the way to Calvary as she peered into the eyes of her beloved Son, that gaze that shows to us the great intimacy between the Son and His mother, that Heart that knew her Son so well!

Her Heart was pierced with a sword as she stood beneath His cross and watched Him suffer in such anguish for three agonizing hours. The precious Child that she had held in her arms in the Temple when Simeon told her, "…and a sword will pierce your soul too." (Lk 2:35)

Song: I rocked Him as a baby, I fed Him as a child. I heard Him call my name out in the night. I helped Him take His first step, and I cried when I heard His first words. I wish they all could see through a mother's eyes.

Mary, just as you presented the child Jesus in your arms in the temple, tuck us into the Heart of Jesus and present us to our loving Father so that we may be ever closer and closer to the Heart of Jesus and the Father. And lead us closer to your beloved Spouse, the Holy Spirit.

Holy Spirit, the more we unite with Mary, our mother, transform us more and more into the image of Jesus and lead us ever closer to the Father.

Song between decades: Ave, ave, ave, Maria…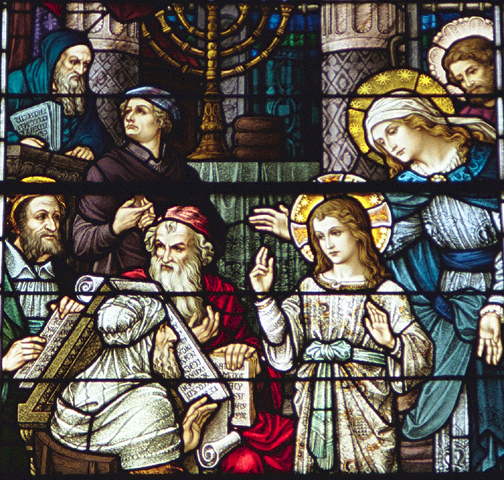 The Finding of Jesus in the Temple

When Jesus was twelve years old, He was taken up to the Temple for the feast of Passover.

When it was over, Mary and Joseph left Jerusalem but the child Jesus remained there.

They had gone a day's journey before they realized that the child Jesus had been left behind.

With great sorrow in their hearts they returned and searched for the child Jesus.

They found Him in the temple where He was teaching the doctors.

Jesus, as you taught the doctors in the temple, teach us Your divine truths. Holy Spirit, open our hearts so that we may more and more receive Your gifts to know, love and understand God so that we might grow in greater love and knowledge of our beloved God!

And the Holy Spirit came upon them and filled their hearts full of wisdom and knowledge and joy to know more and more the divine truths that the Savior came to give us. His ever burning Heart remains with us this day, this Heart that wants to give to us such love, such life! He imparts this life to us abundantly in the Eucharist whereby He feeds our life. When we come to the Eucharist, He outpours this life, this life of grace. He wants to give us His very life, His Body, His Blood, to nurture and feed our life, and we balk! We stumble. We wander around and complain! And this good God, Who came to this earth and was born a human, gave His flesh and blood and died for us and rose on the third day to give us His life, remains with us this day with His very own flesh and blood to feed this life! He gives us His Word to feed us and we take it so lightly! He calls out ever so gently in His tender voice and with His burning Heart. He calls out to us and says, "Come to me, all you who labor and are burdened, and I will give you rest!" But in our blindness we turn away and we do not realize the true treasure that is here! This is the Son of God Who remains with us this day, truly present, the same as the day He was in the Temple, the same as the day He hung on the cross, the same as the day He rose from the tomb and ascended into heaven! And He calls out in a gentle voice, with a burning Heart, "My dear children, I long for your love. Open up your hearts to Me. I am the Son of God! I have all the power! You cannot in your foolish ways do anything without Me!"

Song: I come to you with greatest love. I am your loving Savior. I am your God, I died for you. I come to you this day.

Dear Mary, if we ever lose our way from the Most Sacred Heart of your Son, lead us back quickly.
Song: O burning Heart, O Love divine. How sweet You are to me. I see the Host, I know You are here to love and care for me

Song: Give me Your Heart, O Jesus. Give me a heart like Yours. Teach me to love You with this new heart. Oh, I know little of how to love You. Create in me, O precious Savior, this loving heart!
end of February 1, 1995
Given October 29, 2016
R. Please spread blessed holy water
(You can also mix Jesus and Mary water
with your blessed Holy Water if you have it.)
in your yard, around your house,
in the state you live in.
And ask God to bless your state
Ask God to bless the United States
Pray all prayers through the intercession of
Our Lady of CLEAR – WATER.
Ask the Lady of CLEAR - WATER
to help with the blessed water.
Mary has appeared to me for 22 years,
in Ohio and Florida.