February 3, 2017
Today's Readings

Hebrews 13: 1-8
Continue to love each other like brothers, and remember always to welcome strangers, for by doing this, some people have entertained angels without knowing it. Keep in mind those who are in prison, as though you were in prison with them; and those who are being badly treated, since you too are in the body. Marriage must be honoured by all, and marriages must be kept undefiled, because the sexually immoral and adulterers will come under God's judgement. Put avarice out of your lives and be content with whatever you have; God himself has said: I shall not fail you or desert you, and so we can say with confidence: With the Lord on my side, I fear nothing: what can human beings do to me?

Remember your leaders, who preached the word of God to you, and as you reflect on the outcome of their lives, take their faith as your model. Jesus Christ is the same today as he was yesterday and as he will be for ever.
Psalm 27: 1, 3, 5, 8-9
Yahweh is my light and my salvation,
whom should I fear?
Yahweh is the fortress of my life,
whom should I dread?

Though an army pitch camp against me,
my heart will not fear,
though war break out against me,
my trust will never be shaken.

Of you my heart has said,
'Seek his face!'
Your face, Yahweh, I seek;
do not turn away from me.

Do not thrust aside your servant in anger,
without you I am helpless.
Never leave me, never forsake me,
God, my Saviour.
Mark 6: 14-29
King Herod had heard about him, since by now his name was well known. Some were saying, 'John the Baptist has risen from the dead, and that is why miraculous powers are at work in him.' Others said, 'He is Elijah,' others again, 'He is a prophet, like the prophets we used to have.' But when Herod heard this he said, 'It is John whose head I cut off; he has risen from the dead.'
Now it was this same Herod who had sent to have John arrested, and had had him chained up in prison because of Herodias, his brother Philip's wife whom he had married. For John had told Herod, 'It is against the law for you to have your brother's wife.' As for Herodias, she was furious with him and wanted to kill him, but she was not able to do so, because Herod was in awe of John, knowing him to be a good and upright man, and gave him his protection. When he had heard him speak he was greatly perplexed, and yet he liked to listen to him.

An opportunity came on Herod's birthday when he gave a banquet for the nobles of his court, for his army officers and for the leading figures in Galilee. When the daughter of this same Herodias came in and danced, she delighted Herod and his guests; so the king said to the girl, 'Ask me anything you like and I will give it you.' And he swore her an oath, 'I will give you anything you ask, even half my kingdom.' She went out and said to her mother, 'What shall I ask for?' She replied, 'The head of John the Baptist.' The girl at once rushed back to the king and made her request, 'I want you to give me John the Baptist's head, immediately, on a dish.' The king was deeply distressed but, thinking of the oaths he had sworn and of his guests, he was reluctant to break his word to her. At once the king sent one of the bodyguard with orders to bring John's head. The man went off and beheaded him in the prison; then he brought the head on a dish and gave it to the girl, and the girl gave it to her mother. When John's disciples heard about this, they came and took his body and laid it in a tomb.
R. My whole life has been a life
of surrendering to Thee my God.
When night fall comes the darkness
crouches in and we know it
is time to recoup and to give
to God what is ourselves at
rest so we can give ourselves
anew at daybreak, for every
day is a gift from God.
We are here to love and to serve
God and our days move on
in petty pace as we travel
on this journey the Creator has put
us on. We are His and He put
us on this earth for His purpose.
God wants us to grow in knowledge
and love – He gives us baptism
and in baptism a sharing in
His life, but we see Jesus and
the life of Jesus and he taught
us about life with His life.
He taught us, yeah, though
we walk in the valley of darkness
His hand is ever upon us, every
moment of every day. Letter
after letter of Jesus over 25
years I have learned of His
ever vigilant presence with
me, every day, every moment,
every breath, every second,
He sustains my life – I
belong to Him. I trust Him,
I know His Might, I know
He abundantly fills me with
life, He is a Person, Jesus,
my Savior, I walk, not alone,
His presence is with me –
now, always, His comfort and
care, I know Him – even
in sorrow I can identify
with the cross of Christ and
know the power of being
in Him.
How was the cross of
Christ during His bitter
passion? For men surrounded
Jesus, the Son of God, and they
tested Him with their evilness
and He suffered. He suffered
persecution, hardship – He
suffered agonies to His body,
He knew the men, who despite
His suffering, would choose
evil and condemn themselves
to death eternally – Oh
yeah – hardship for the
lover, the Son of God, who gave
so much in His passion and
death, especially, for the
beloved soul and they
because of pride, jealousy,
anger, envy, slothfulness –
let the darkness rule in
the willful stubborn
spirit of iniquity and
choose the darkness of
sin to the light of the
love and gift of the Savior –
the gift of grace and
harmony, order God
wanted in their lives and
they chose disorder and
rivalry, rebellion and
seeking power even over God.
For we know the free
will is just that free and
it is to be disciplined
and follow under God –
Not seek power for ones
own vain power, but
seek submission,
surrender, peace, love,
joy of the Savior. Walking
in that cloud of witnesses
that went before them –
the lives of the saints –
who were shipwrecked –
tortured, crucified,
beaten and other
horrendous inflictions
of their body and spirit,
but knew the discipline,
the love of God, the
horrendousness of sin
and offense against God
that they would not
sin to offend their
precious beloved God.
What makes a man hold
tight to God in the face
of the battle of satan
to drive a man from
the joy of the light of
Christ and choose the
darkness of sin and
condemn themselves
eternally to hell. Why
would a man of free
will, created by God,
go there – choose power
and evil to good, when
God the Father loved us so much
to send His Son Jesus
our Savior.
Why would a man
choose darkness to
light, anger with ones
brother to peace –
secrecy and games to
serenity and a heart
filled with darkness
and lies to the warmth
of the love on fire for
him and the presence
of God in his heart.
This Movement, the
Blue Books are about
God's love. Letters of
love from Jesus on fire
for love of men. The
reality of His truth,
how God loves us –
the Light of the Son of
God, the comfort of
a heart full of the love
of God verses the
evilness and darkness of
sin, the deadly sins
that become such darkness
in a heart and held back
through the sin of greater
and greater pride.
The path to Jesus is the
path of trusting Him –
taking the hand of Jesus –
going away from rivalry
with those God sends
to us to help lead us
to the light, but the temptation
of satan and the free will
that rejects Jesus and
gives into satan can
lead a man to his
own condemnation
eternally if he refuses
to recognize God's hand,
if he chooses blindness
to light, darkness
and power, to surrender
and love, hatred and
pride, envy and jealousy
and anger to the warmth
of the Heart of the Love
of Jesus Christ. And gives
in to mortal sin.
Our days are numbered
aright and the story of
the Pharaoh and his
stubbornness is the
story of many a man who
chose the darkness of
rival, stubborn,
willfulness to the
surrender of God's gift
of love and peace
and harmony.
The devil is chaos
and confusion – he
never lets up with
the designs to tempt
souls to turn from
the light to darkness,
from love to bitter
hatred of his brothers –
the devil tempts and
pushes and a man of
deep pride many times
needs no one and in
envy wants no one
to help him – he is
in a state of trusting
no one even God
and his isolation,
stubborn will,
self enclosure
becomes greater and
greater darkness
and he chooses for
himself the deadly
sins.
When God gives to us
His law of love –
His Sacred Heart
His gift to obey,
love and serve Him
with a soft and
loving heart and
why would a man
walk in darkness –
prefer this to light –
Jesus: And every day I
give to you the
breaking of a new
day with the sunlit
sky and even a
man of darkness who
walks in sorrow
for his sin can
choose the light to
darkness.
I am all merciful
and loving.
I am Jesus, I give
you My Blue Books
My letters of love –
circulate these –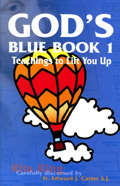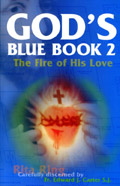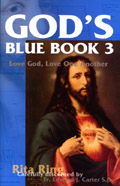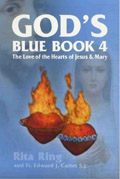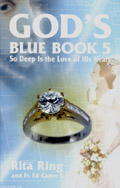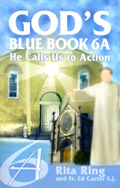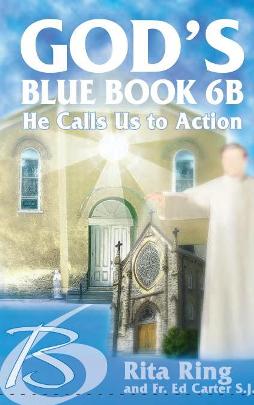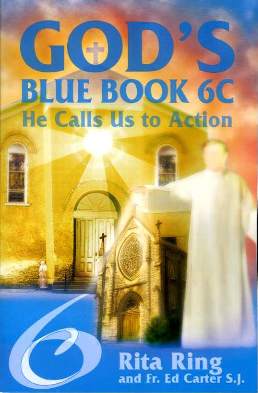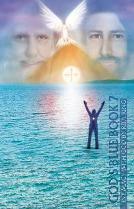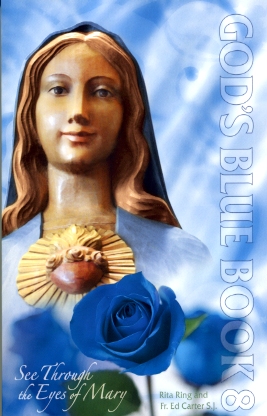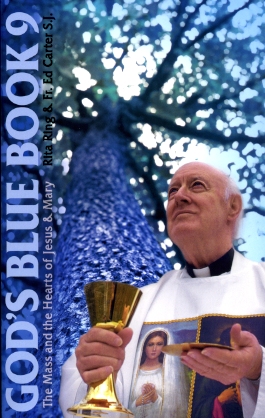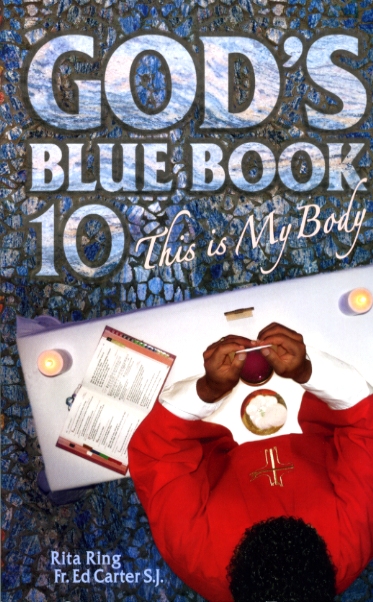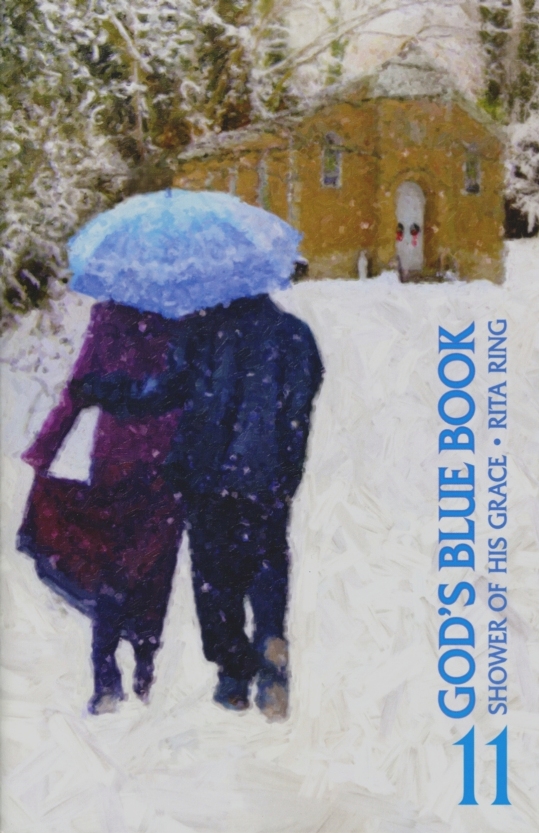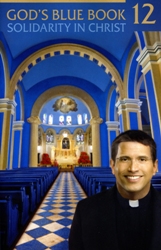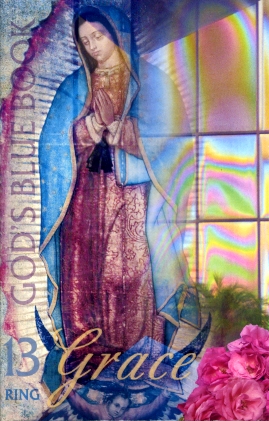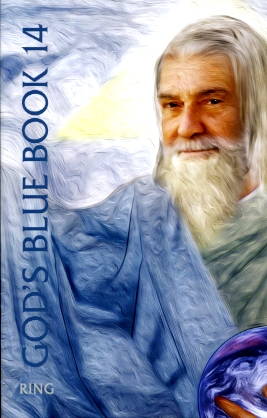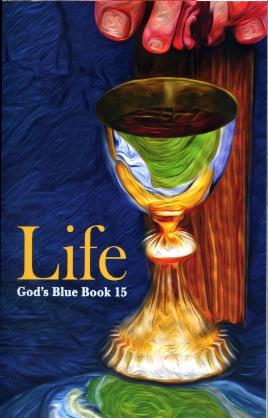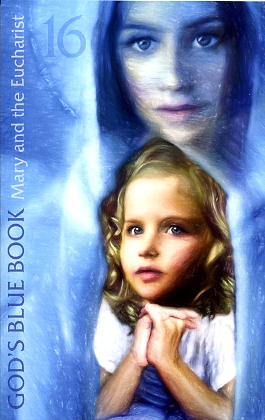 Jesus: Feed the hungry.
Given October 29, 2016
R. Please spread blessed holy water
(You can also mix Jesus and Mary water
with your blessed Holy Water if you have it.)
in your yard, around your house,
in the state you live in.
And ask God to bless your state
Ask God to bless the United States
Pray all prayers through the intercession of
Our Lady of CLEAR – WATER.
Ask the Lady of CLEAR - WATER
to help with the blessed water.
Mary has appeared to me for 22 years,
in Ohio and Florida.