Second Sunday of Lent
February 21, 2016
INTRODUCTION
– (
Gen. 15,5-12.17-18; Phil,3,20-4,1; Luke 9,28b-36
) Abram, whose name was later changed to Abraham, lived almost 4000 years ago. God had already inspired him to migrate to the Land of Canaan and leave behind his home in southern Iraq (referred to in today's first reading as: Ur of the Caldeans). Today we hear God make two promises to Abram. 1) He would have so many descendants they could not be counted and 2) someday his descendants would occupy the entire land of Canaan. As a proof that these promises would be fulfilled, God gave Abram a sign, a sign which consisted of a covenant ritual, a ritual that was a common practice in the culture of those times. Those participating in the covenant could be simply two individuals making a deal between themselves all the way up to a treaty between several nations. This ritual involved cutting an animal in half and then the participants would walk between the halves. It was a symbolic way of saying, "may the same thing happen to me as to what happened to this animal if I am unfaithful to my promise." Recall that God is often represented as light and/or fire in the Scriptures and in today's first reading, only God, symbolized as fire and light, moved between the two halves of the animals. The meaning of this was that God was not asking Abram to do anything in return for God's favor except to always believe God would be faithful to his promises and that Abram would die a rich man in terms of land, offspring and God's blessings. In the psalm that follows, we express our own trust in God as our light and our salvation." The ecstatic experience we hear about Abram in today's first reading is meant to prepare us for the account of Jesus' transfiguration, when his glory was revealed to Peter, James and John on Mt. Tabor.
HOMILY
– The account of the transfiguration in Luke's gospel begins with chapter nine, verse 28. I want to begin my homily with verse 22, just six verses earlier. In verse 22 Jesus speaks, for the first time, of his suffering, death and resurrection. Then Jesus warns his apostles that their life as his followers will be very challenging. Luke tells us that about eight days after these warnings, Jesus took Peter, James and John up a mountain to pray. I want everyone to notice that the transfiguration is so closely tied in with Jesus' prediction of his passion and death.
How often do we hear a time reference between two events? Hardly ever. So this is important to mention – that Jesus' transfiguration happened just a few days after he warned the apostles that he would suffer greatly at the hands of the Jewish leaders. On a very mundane level, this time sequence describes our own lives, sometimes things are going well, sometimes life is really the pits. That pattern repeats itself day after day, month after month, year after year our whole lifetime. With Jesus, however, it ends on a positive note. For Jesus, all his suffering and rejection ended with his rising from death to eternal life and his ascension to the right hand of the Father in heaven. Our own lives are not nearly so dramatic, but the pain and the glory are just as real. We have to keep remembering that with Jesus it will end in glory.
When it seems that our life is all pain and misery, we just need to keep God's promises in mind. We heard the story of Abraham to whom God promised much land and many descendants, but the promise never seemed to happen. Yet it did. All Abraham had to do was to have faith, a faith that really challenged him. In the second reading, Paul assures us that our citizenship is in heaven – our life in this world is brief and we are just tourists here. Our true home, our native country is heaven, and we will be transformed into a glorified body like Jesus' own risen body and enjoy forever the home that God is creating for us in heaven.
Along with this theme, the sufferings of this life will be transformed into glory just as Jesus' sufferings would be transformed into glory. His transfiguration was meant to show this to his three disciples who went up the mountain with him. Luke is the only gospel who tells us what Jesus was talking about as he spoke with Moses and Elijah. He was talking about his exodus – his passage from this world to the next. Jesus is talking with us today about our passage from this world to the next. He wants us to trust him. He has great plans for us. He wants us to know God is faithful to his promises; God does not lie.
Jesus said in John's gospel, "I came that they might have life and might have it fully." (
Jn. 10,10
) God does not lie. God is faithful to his promises. We have to see that especially in the sacraments: in baptism we are born from above, we are called God's children and indeed that is what we really are. (
I Jn, 3,1
) In the sacrament of reconciliation, Jesus tells us through the words of the priest: "I absolve you from your sins." In the Eucharist he tells us "This is my body. This is the cup of my blood which will be shed for the forgiveness of sins." God does not lie; God is faithful to his promises.
Lately, what I have been reading about near death experiences helps me understand more concretely what Jesus has promised. Not everyone has a near death experience and not everyone has a good one, but those who do have a good one report on the sounds, the colors, the friends and relatives they meet, the light that casts out everything that is dark in us and most of all, the desire not to return to this life. It reminds me of Peter who wanted to stay on top of the mountain permanently – the experience of Jesus' glory that he had was so awesome. I'm not an expert on near death experiences, but when people report a good experience, it gives me an idea of all the blessings that God has promised to us when we love him and serve him. God is faithful to his promises; and God does not lie.
From Blue Book 16

August 20, 1997

Jesus Appeared on the Crucifix in Gold

R. Crying at the crucifix at St. Gertrude's Church.

He was so beautiful, adorned in gold and light on the crucifix.

Heard: "This is My beloved Son in whom I am well pleased." This was in late 1993.

When He appeared, hanging on the cross, His mouth was moving - December 5, 1996.

His head went from on his shoulder to straight forward. (diagram: two crosses).

Adorned in light and gold - My heart was as filled as when He was transfigured before me. He was covered with light. The words, "listen to Him" ring in my ear.

Jesus appeared to me two times on the crucifix, at Holy Cross-Immaculata Church.

On December 5, 1996 I went to Immaculata to see Mary. Mary appeared on the 5th of the month from July 5, 1994 - October 5, 1996. I did not go to Holy Cross-Immaculata in November. On December 5, 1996, I went there expecting to see Mary and instead Jesus appeared.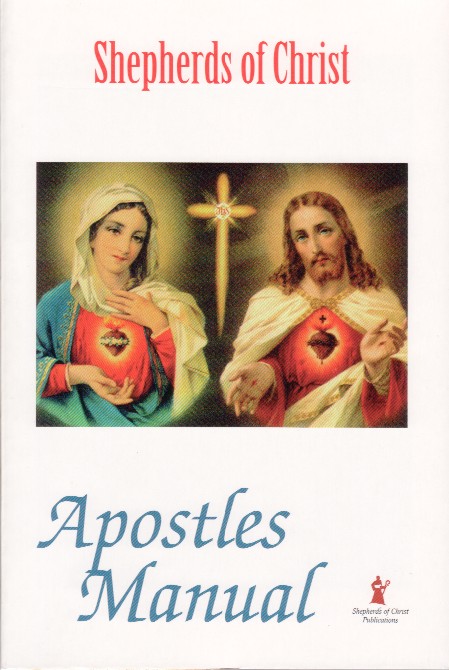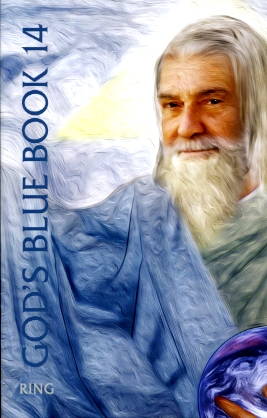 February 23, 1997

Sacrifice
R. When I go to Mass I offer a sacrifice. God wants our all. He wants to be first in our life. He asked Abraham to sacrifice his son.
Gen. 22:1-2, 9-13, 15-18:
It happened some time later that God put Abraham to the test. "Abraham, Abraham!" he called. "Here I am," he replied. God said, "Take your son, your only son, your beloved Isaac, and go to the land of Moriah, where you are to offer him as a burnt offering on one of the mountains which I shall point out to you.
When they arrived at the place which God had indicated to him, Abraham built an altar there, and arranged the wood. Then he bound his son and put him on the altar on top of the wood. Abraham stretched out his hand and took the knife to kill his son.
But the angel of Yahweh called to him from heaven. "Abraham, Abraham!" he said. "Here I am," he replied. Do not raise your hand against the boy," the angel said. "Do not harm him, for now I know you fear God. You have not refused me your own beloved son." Then looking up, Abraham saw a ram caught by its horns in a bush. Abraham took the ram and offered it as a burnt offering in place of his son.
The angel of Yahweh called Abraham a second time from heaven. "I swear by my own self, Yahweh declares, that because you have done this, because you have not refused me your own beloved son, I will shower blessings on you and make your descendants as numerous as the stars of heaven and the grains of sand on the seashore. Your descendants will gain possession of the gates of their enemies. All nations on earth will bless themselves by your descendants, because you have obeyed my command.
R. The Father gave His Son for us. This is how great the Father's love is for us.
When we go to the altar many times we are suffering. We want something really bad, but we know we love God the most. What the Father asks for us is to offer that which we are so attached to as a sacrifice, united to the sacrifice of His Son, Jesus. If we offer this sacrifice to Him, the Father will pour out blessings that will be divine blessings, greater than anything we could have here on earth.
The Mass is the perfect sacrifice we offer to the Father, in which God pours out His blessings and we are one with Him and with all others in a profound expression of love. God shares His divine love with us and we partake in an intense way in His divine loving capacity. In order to become one in Him and to feel His love like this, we must surrender ourselves and be open.
He told Abraham to offer his son. God gave him his son back. He wanted Abraham to love God above all things and people.
Jesus offered Himself as a sacrifice to the Father. This is the most pleasing sacrifice to the Father. If He gave His Son Who died for love of us, will He deny us when we unite our petitions with Jesus and offer these at the Holy Sacrifice of the Mass?
He took them to the highest mountain and He was transfigured before them in the greatest light.
Mark 9:2-10
Six days later, Jesus took with him Peter and James and John and led them up a high mountain on their own by themselves. There in their presence he was transfigured: his clothes became brilliantly white, whiter than any earthly bleacher could make them. Elijah appeared to them with Moses; and they were talking to Jesus. Then Peter spoke to Jesus, "Rabbi," he said, "it is wonderful for us to be here; so let us make three shelters, one for you, one for Moses and one for Elijah." He did not know what to say; they were so frightened. And a cloud came, covering them in shadow; and from the cloud there came a voice, "This is my Son, the Beloved. Listen to him." Then suddenly, when they looked round, they saw no one with them any more but only Jesus.
As they were coming down from the mountain he warned them to tell no one what they had seen, until after the Son of man had risen from the dead. They observed the warning faithfully, though among themselves they discussed what 'rising from the dead' could mean.
R. We go to the altar of sacrifice. The mountain to come, in which so many graces will flow, is the altar of sacrifice where the Holy Sacrifice of the Mass is offered through the hands of consecrated priests.
We hear the Father say, "This is My beloved Son in whom I am well pleased, listen to Him." He is speaking to us. He is the Word. He is speaking in these messages. He is unveiling the Scriptures and speaking to us in plain talk. This is a great gift He is giving to us.
We are transformed in the Mass. We unite with the greatest sacrifice offered in the Holy Sacrifice of the Mass. We have the most perfect sacrifice to offer to the Father when we offer this sacrifice. He gives us great blessings. We die to ourselves, we become white.
We must unite all of our sacrifices to this Holy Sacrifice of the Mass being said all over the world. This is the greatest way to magnify all of our offerings - by uniting everything we do as an offering, a sacrifice to the Father in union with His Son.
end of February 23, 1997
Given
October 29, 2016
R. Please spread blessed holy water
(You can also mix Jesus and Mary water
with your blessed Holy Water if you have it.)
in your yard, around your house,
in the state you live in.
And ask God to bless your state
Ask God to bless the United States
Pray all prayers through the intercession of
Our Lady of CLEAR – WATER.
Ask the Lady of CLEAR - WATER
to help with the blessed water.
Mary has appeared to me for 22 years,
in Ohio and Florida.