March 18, 2017
R. Walk humbly with God.
What does anger and stubbornness
do in a man.
Example that rebels against God
when you have authority can hurt
people you force your evil on.
God loves us so very much.
He wants us to love.
God commands us to love.
He is love and light and strength.
It is good to admit you were wrong
when you gave bad example,
and tell God and the other you
are sorry and were wrong.
Sinful pride doesn't do any man any
good and offends God and others.
Seek the truth that you may
walk in the Lord and live.
Jesus: On March 22nd the corner of
Our Lady of the Holy Spirit Center
fell off. The stone the builders rejected
has become the corner stone. It was
St. Mary's Seminary producing
priests in the Cincinnati diocese.
Fr. Joe is one of these priests
helping this day in his books.

March 18, 2017

"Nothing is more practical than finding God, that is, than falling in a love in a quite absolute, final way. What you are in love with, what seizes your imagination will affect everything. It will decide what will get you out of bed in the mornings, what you will do with your evenings, how you spend your weekends, what you read, who you know, what breaks your heart, and what amazes you with joy and gratitude. Fall in love, stay in love, and it will decide everything."
Pedro Arrupe

R. God is Absolute truth –
We are to seek God and to know Him
more and more –
What happens when men are allowed
to just do what they want and
they manipulate and try to force
to put up with their dysfunction.
There is one truth –
God is absolute truth –
We must seek to know Him –
Peel back the veil of our Creator –
We are the creatures – we receive
our life from Him.
We see beauty through the eyes of
Our heavenly Father –
Our world reflects the beauty of God –
We must seek to know the unknown –
Yesterday the hail came in a storm –
There was thunder and lightening –
We are surprised when we see the
hail and it laid on the ground
little frozen balls –
God is the ultimate mystery –
Think of the surprise of beautiful
snow flakes coming so beautiful
like little flakes from heaven –
We open our eyes and we see a
beautiful sunset –
we see a beautiful sunrise –
we see the ocean and the power
of the beautiful waves coming
against the sandy shore –
Men are not mighty and infinite –
God created the world from nothing –
God gives us the baby –
so beautiful – so cute – so
wonderful as he or she grows
and learns to crawl, walk,
talk, learn –
Life is a mystery –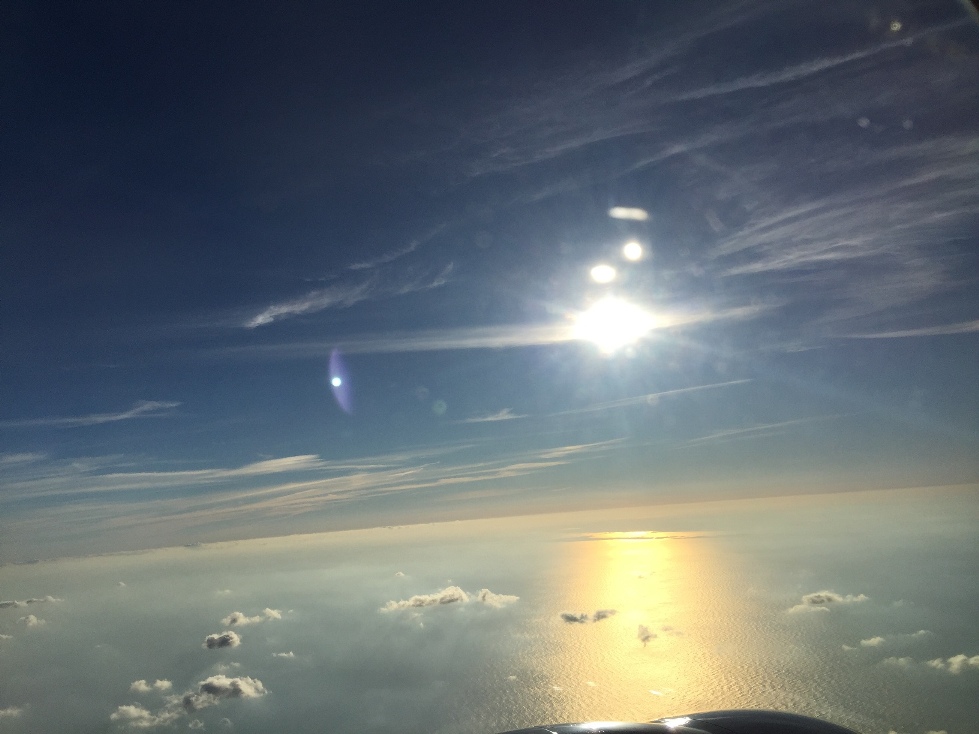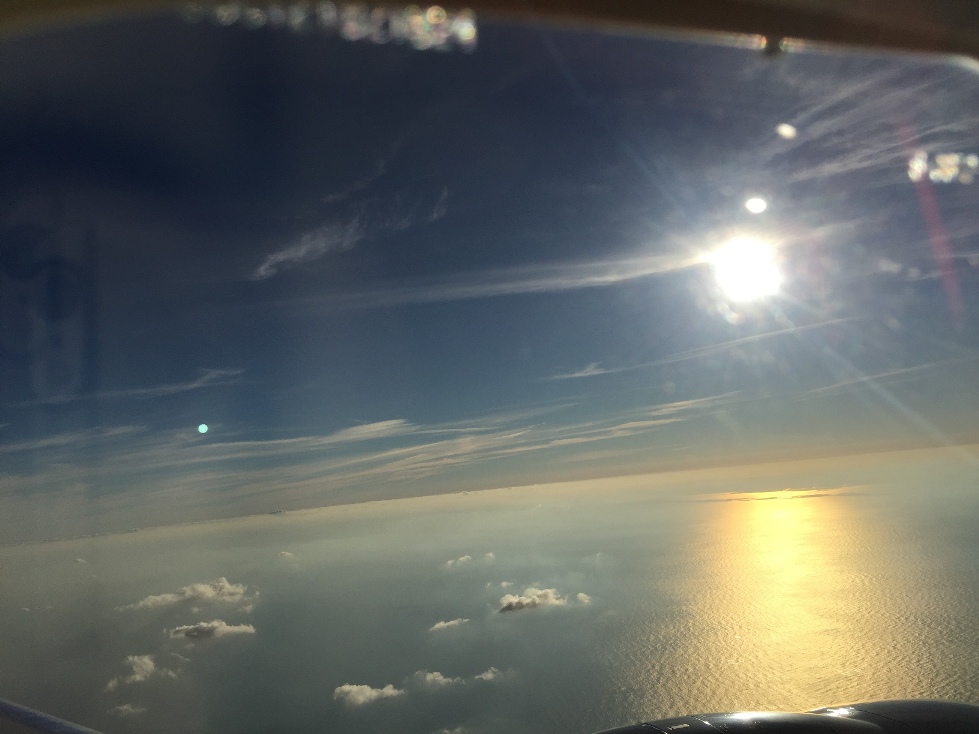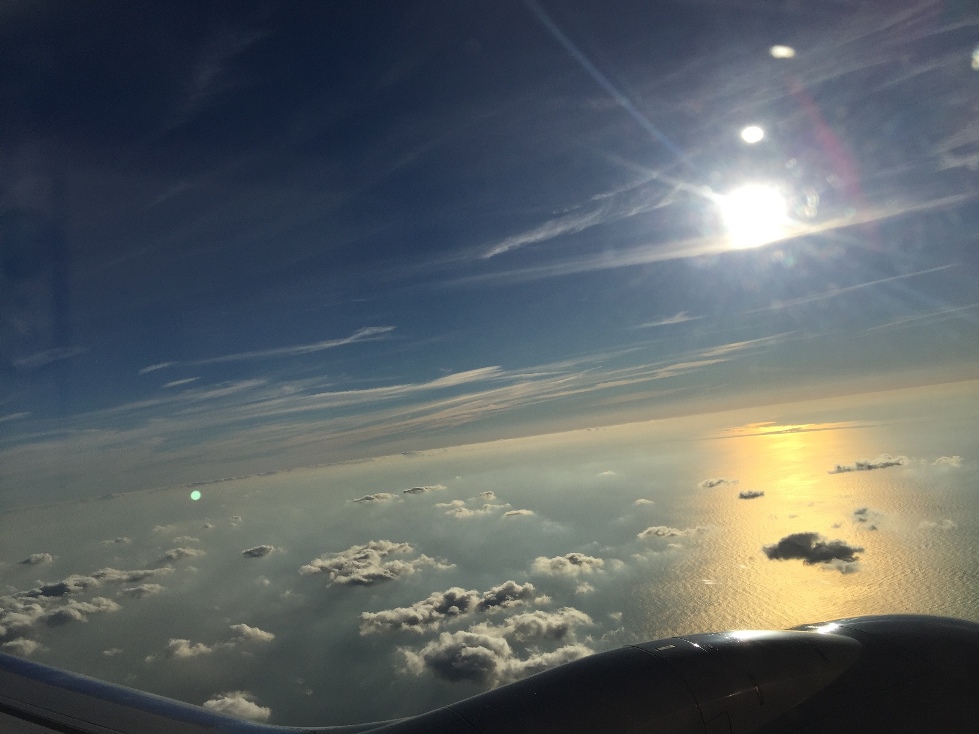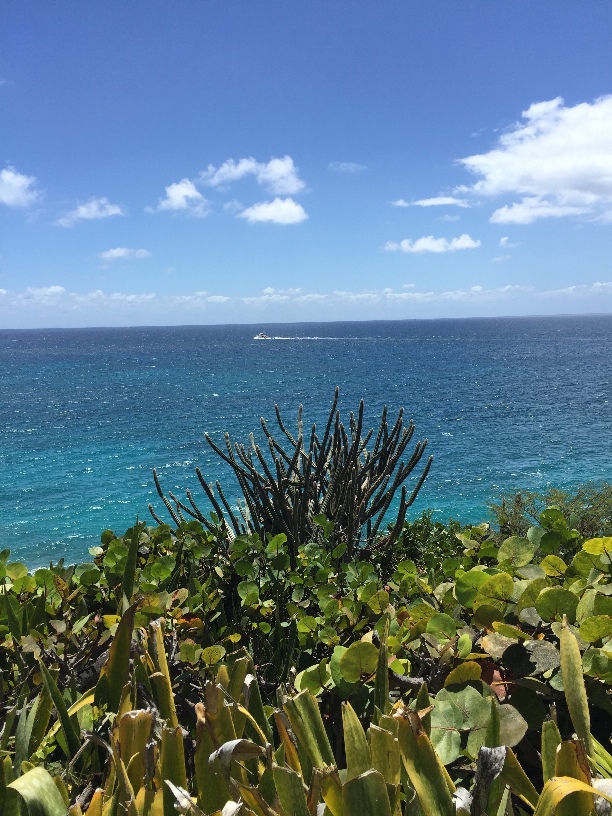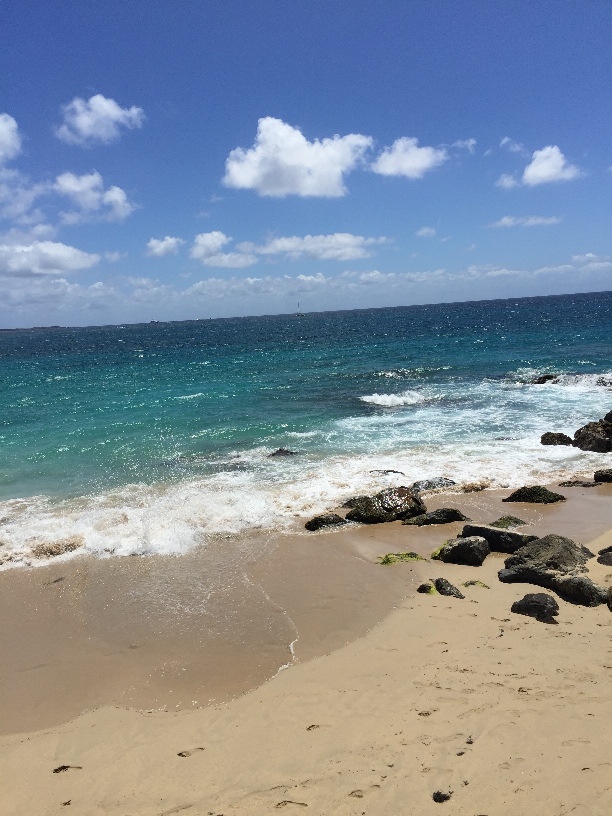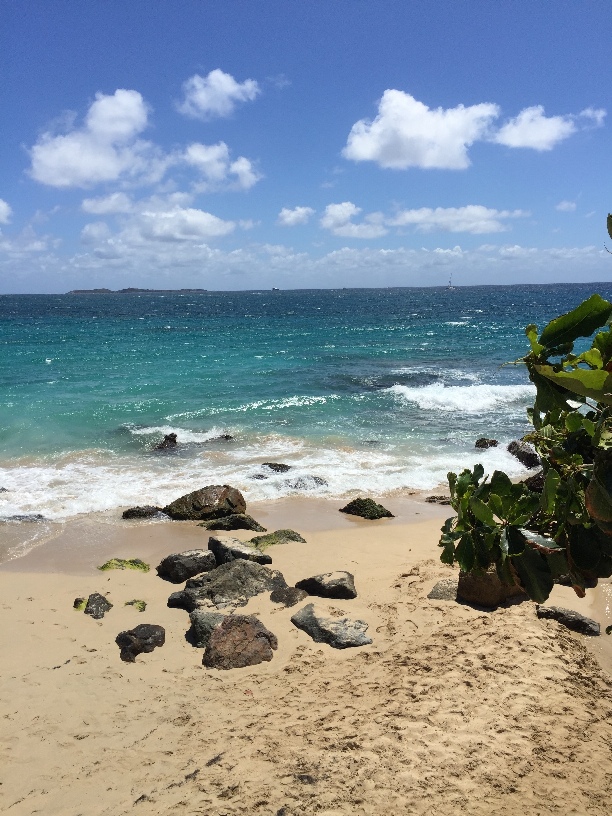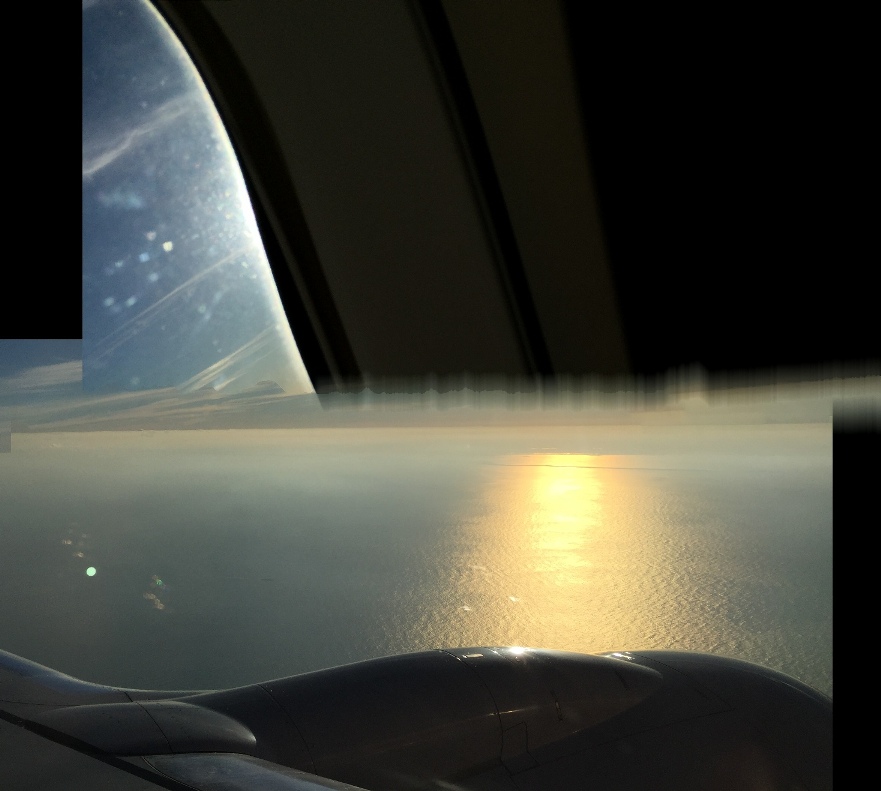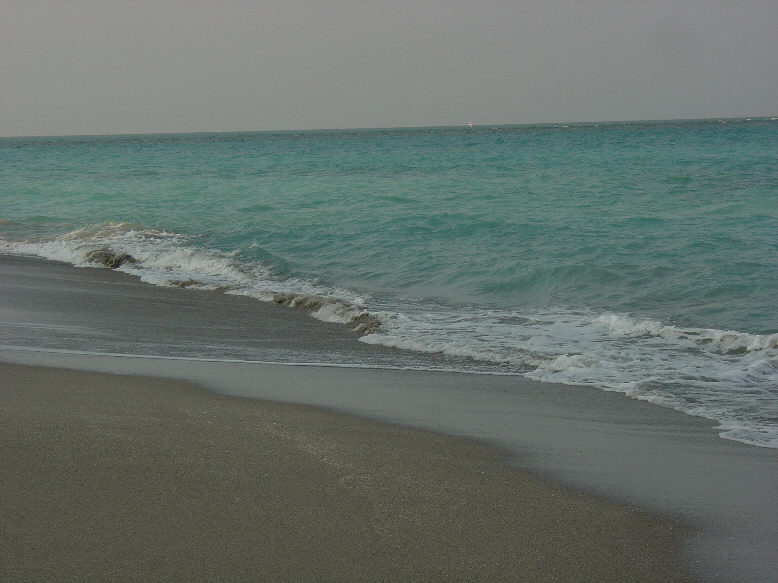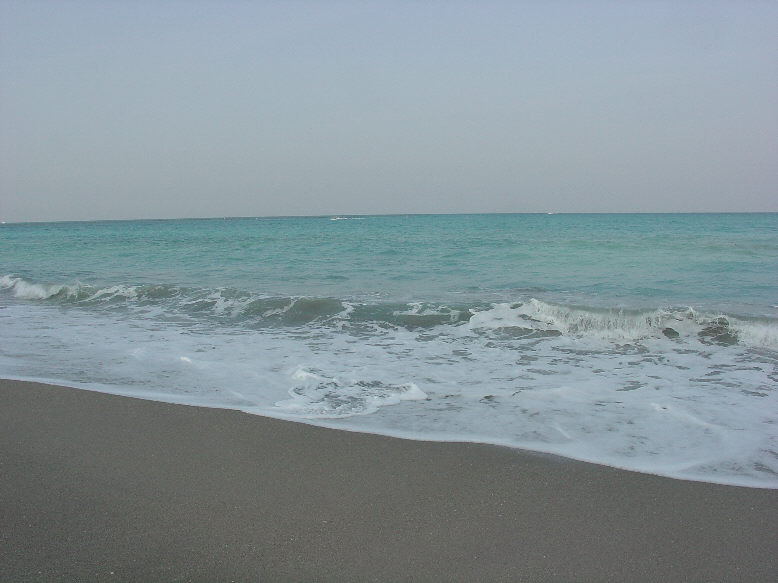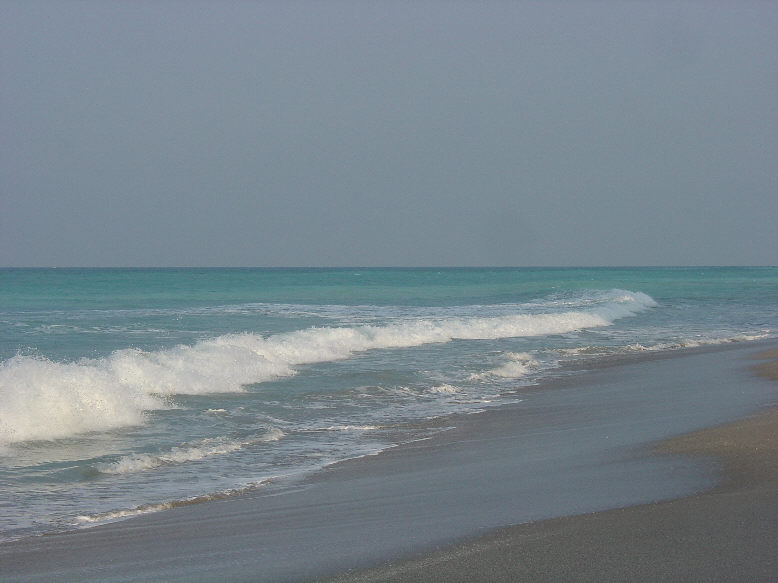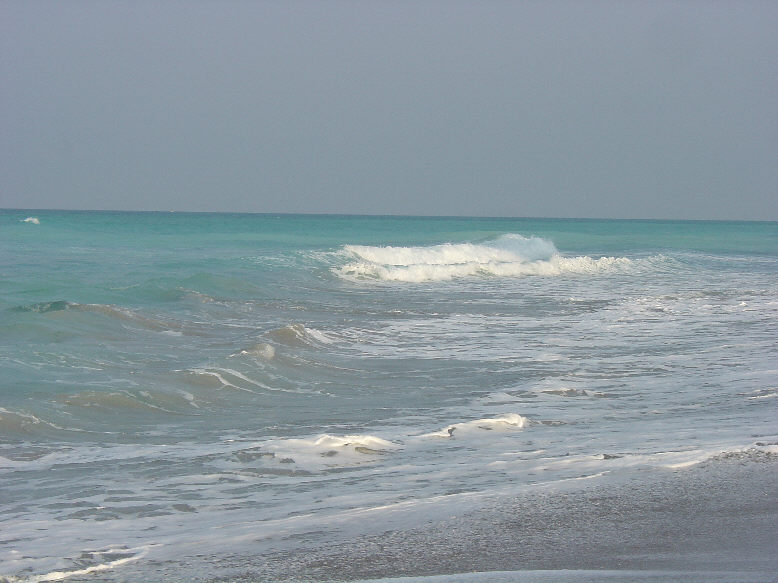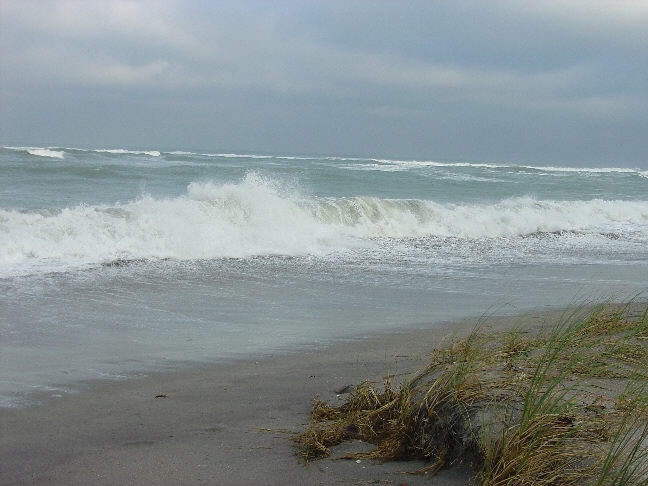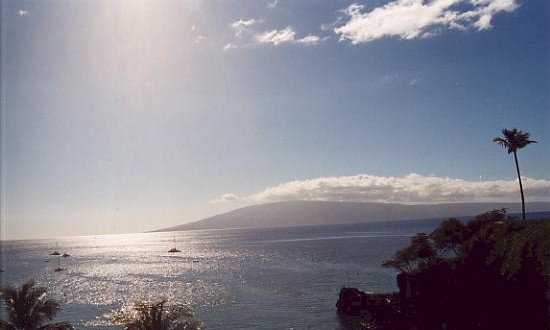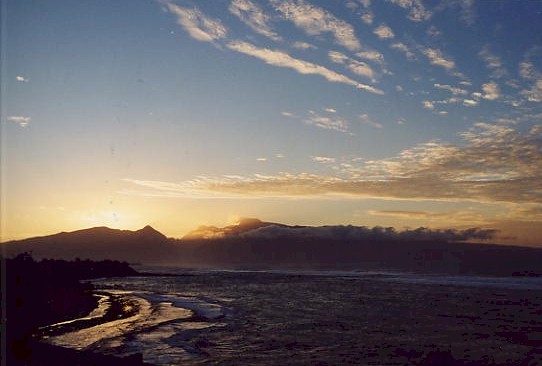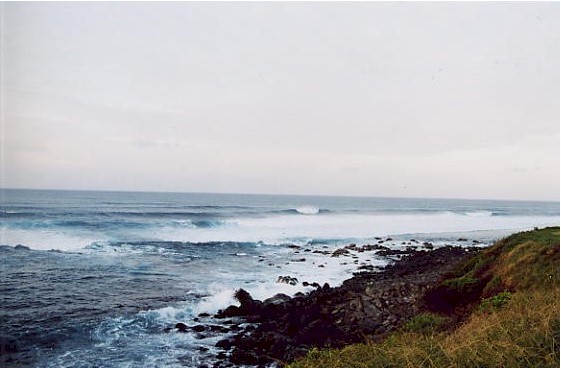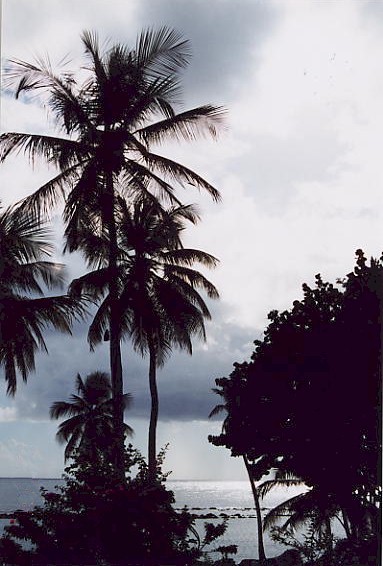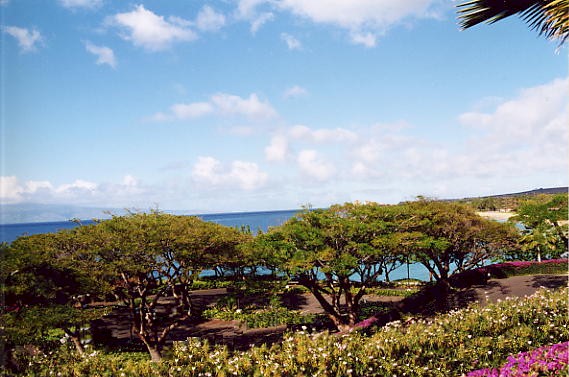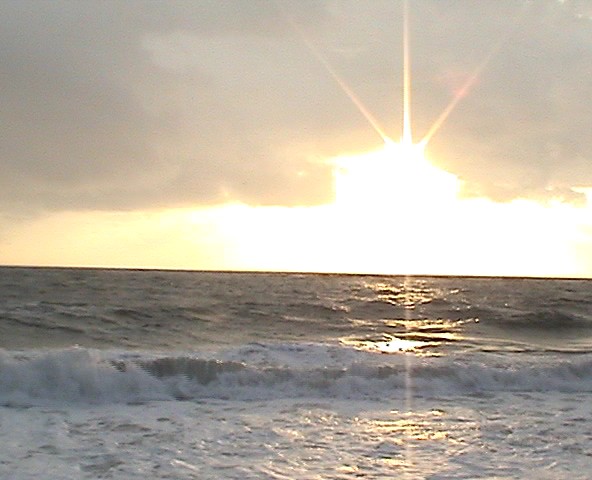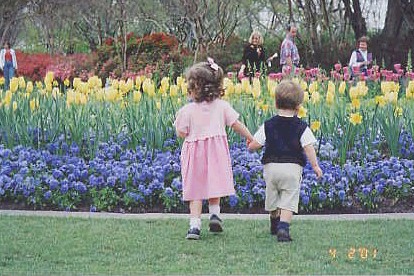 R. We know so little, really, about
the mystery of God, but Jesus
came to teach us about love –
about relationships with His Father –
We learn about the Holy Spirit and
His gifts He has to give us –
God has us on this road to learn – to
live by His will – to love –
to see beauty He gives us –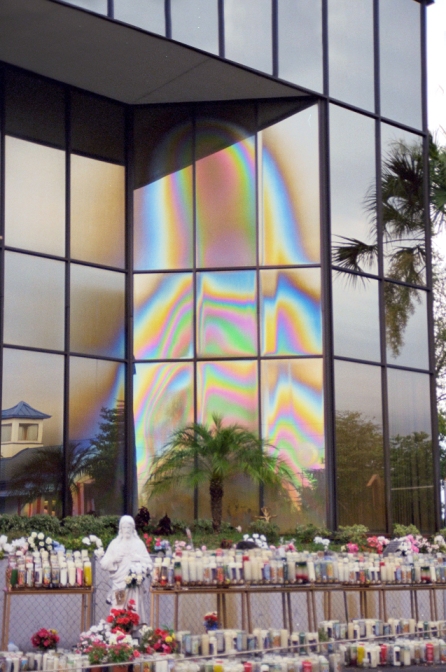 R. Two men looked out prison bars –
one saw mud another stars –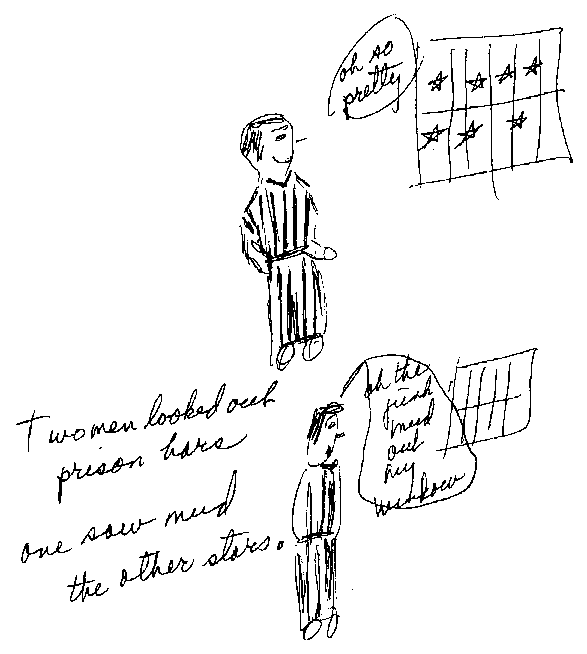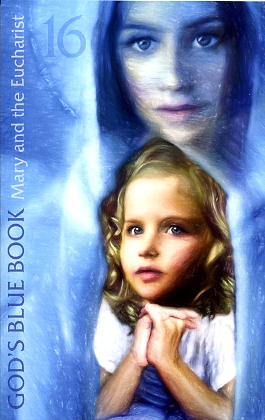 From Blue Book 16
June 6, 2015 - Eve of Precious Body and Blood of Jesus
Month of the Sacred Heart
R.
See high, see low –
See as you desire –
Our eyes are a wonderful gift given
to us from God –
We can open our eyes or close our
eyes –
We can look straight ahead –
look high or
look low –
We can see with our eyes –
We can scan the scene from
right to left –
We can focus on trying to see the
big picture with our eyes –
We can drive a car and see with
other cars moving how to
go in union with them.
We can watch a play at the theater
but if it is boring we can close our
eyes and go to sleep.
We can watch the Mass and see
the priest –
What we see can make us cry –
What we see can help lead us to action –
What we see can help take us from danger
What we see can lead us to a new endeavor –
We can see a new born baby –
We can see a person laid out in a coffin –
We can read and learn with our eyes –
Were not our eyes a gift given to us
by God –
Last night Mary appeared to me in the
Virgin Mary building on the 5th –
She appeared in the deepest –
brightest light I cannot describe or
compare to any light I know –
it was beyond and
It's depth and intensity of light –
I cannot describe
She was beautiful and seeing her
face before me, in the mystical
was –
alive and different – it did not
remain the same –
She had given me messages –
prior to this intense apparition
of celestial beauty – I cannot
begin to describe
The messages will be transcribed and
published –
But then she appeared and she did
not speak at all –
It was the vision –
The vision of intensity – I was so
wrapped in it and could not
say to lead the Hail Marys –
My physical abilities were
numbed as I was enveloped
in her vision before me –
the light beyond description –
the depth so deep and so very
real –
the lady as she was encased in
this celestial aura was
deep in that heavenly vision
a Mother alive in celestial
light –
in the front of the depth while
the light was never exhausted –
behind and around her
A light it seemed deeper than the
ocean and farther than any
sea –
solid and bright with a light
unknown to me
And her beauty in celestial surroundings,
her beauty mystical – beyond anything
I have ever seen –
No breath or depth – no high or low,
no light can be a measure for
the opening to this window of
celestial beauty –
Forever – Forever – God tells us of
heaven –
A foreverness was this vision like
the scripture
1 Corinthians 2:9
"What no eye has seen and no ear has heard, what the mind of man cannot visualise; all that God has prepared for those who love him;"
R.
Did you ever see the sun dance on
the ocean, or a sun dressed
body of water –
There is movement – like nothing
else you know –
When she appeared this vision is
not static or like what we
see with regard its movement –
I see no movement
It is –
Ever changing, beauteous and without
a beginning or an end to what
I am seeing –
It is, I see no change, but it
is alive in beauty and
different entirely that I am
drawn into it and almost unable
to talk, to use my physical
things –
I am in the intensity of this apparition –
in it and it is and it has
depth and light and beauty and is
alive –
I can't describe it at all –
If I can see the sun dancing on a
body of endless water, can I
tell you of it so you can enjoy
the experience and try to describe
the movement, the light, the
depth – the sky that meets
way out in beautiful blue
against the silver waters dancing
in radiant light –
You may identify with what you
have seen of this and enjoy it
with me, but
The vision of Mary –
the living appearance of her –
the light –
the Virgin Mother as she showed
herself in a celestial way
to me –
I cannot even find anything to
identify this with and
Yet it was so real –
so beautiful –
so that it captivated me deeply
to be enthralled in it –
I cannot describe
But I know more of eternity –
that with depth and breath
we do not know or
comprehend –
We are blind to the celestial reward,
relationship with God in intense
purity and unity – eternally –
We are on earth and we measure with
our spoons and ounces, we see
with eyes veiled
And God is beyond and other and
yet He has given us Jesus Christ in
the Eucharist to come to us
and feed the sharing in His life
we have from baptism –
If He spoke now – He would say
reach – reach and reach –
go out and spread the Good News –
Man is so stilted in his ways
and he can be so bolted to the
earth, but we were created
in the image and likeness of God –
created to reach to the heights –
to dig deeply into the Mystery –
to know that the unseen is real –
to not be stifled because we
stand in a cement sidewalk
wrapped in the beauty of our
own footprint –
The footprints we follow are
those of the Son of God for we
were created in His
image and likeness
The seen and the unseen –
Do we see at all beyond
our eyes –
the Mystery of God –
the Mystery of Jesus –
the Mystery of the Incarnation
the Mystery of the sacramental
life of the Church –
the Mystery of Jesus truly present
Body, Blood, Soul and Divinity
in the Eucharist
Reach – Reach – Reach –
See the unseen –
Dig deep into the Heart of Jesus
Beg for the Holy Spirit to fill us with
His gifts to see, to
understand, to know,
to love, to be holy,
to fear God and to be
full of wisdom and council –
This is relationship of us –
human creatures with
the Divine God –
This is about the gift of baptism –
The sharing in Divine Life –
This is about being nurtured
with the Bread of Life
the Eucharist and His Word –
This is about the unseen and
the seen –
This is about preparing ourselves
for the goal of eternal
happiness –
Seeing God face to face –
Being wrapped in the beatific vision –
My people this is about Mary
appearing in the Virgin Mary building
and showing me last night –
her beauty that I cannot
even describe and
when she appeared that
way – she said nothing –
she just took me into
this beauty and I behold her
and what she showed
me and
in the end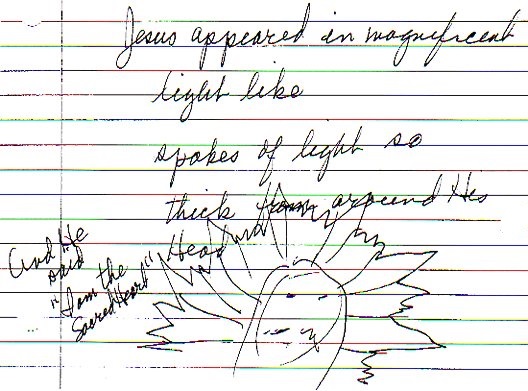 R.
How can I
draw
this?
We are earthly and
He is heavenly and
yet He wants to reveal
secrets of Himself to
us and have an intimate
relationship with us –
Mary wants a personal relationship
with us –
She is our spiritual Mother –
Open your eyes and your hearts to
God and to our Mother at Our Side
end of June 6, 2015
History
R
.
The Blue Books 4, 8, and 12 are during the months of July, August and September.
In 1993 – 23 years ago Jesus told me He would tell me about His passion and gave me this message.

August 23, 1993
On His Passion
Jesus:
My dear child,
I was condemned to death, death on a cross. They gave Me a big cross and made Me carry it. They stood around and glared at Me. It weighed on My shoulder and I pulled at it until it finally moved. Every step was almost impossible as I dragged it, weighing so heavily on My shoulders.
My shoulder felt as if the bones inside would crack and the cross would fall through to the ground. I couldn't drag it any more. I tried, I fell. I fell and its weight fell on Me. A guard hit Me with something sharp. It really hurt because he wanted Me to move, and fast! People were watching – on with the show! How dare I fall in the middle of the show! He hit Me again and the blow really stung Me. I got up because it hurt so badly. I tried to walk on.
My Mother was in the crowd. She looked at Me and her face looked red and hurt. Tears rolled down her cheeks like rain and as her eyes met Mine, I was hurt so by her sorrow! She was always by My side, silent and loving. She was My Mother of love! She is always there next to you when you suffer.
I fell again and he (the guard) really hit Me. It (the cross) was so heavy that he and I together could barely move it. It seemed as I walked, heavier with the sins of the world heaped on it. My hands were bleeding. Blood ran from the wounds of My thorns and My head throbbed, seeming to make the wounds in My head bleed even more. Some of the Blood was dried, some of it running all over My body. I had so many cuts and bruises – and people watched and laughed!
I am Jesus, Son of the Living God, and they laughed and mimicked Me! Oh, such hardened hearts! How vile can men's hearts become? The devil's grip is paralyzing and crippling.
The walk was so long up a hill and over rocks – the cross had to be lifted over the rocks. My body was bleeding so badly! My Heart was pounding. I knew that the salvation of all men depended on My love. Therefore, I went through such agony.
I thought of My intense love for you – that many would go to heaven because of My suffering – and I continued to the top of the hill. At the top they laid Me on the cross and with a big hammer nailed My hands to it. It was the worst (suffering) yet. My hands were nailed with big nails and the big hammer. Then, as if that weren't enough, with a big nail they nailed through both feet.
Then they lifted the cross and banged it into (a hole in) the ground. My shoulders ached from how I hung. My head bobbed and My neck ached and they laughed and said, "Now save Yourself." I hurt so much! I suffered this way for hours – which seemed like forever – and they glared at Me and laughed! My Mother watched in such agony.
For love of you, to My death I gave you My Body. My child, I shed My Blood and gave you My life that you might be with Me forever in heaven – not for a day, a month or a year, but forever with Me in heaven.
I am the true Bread come down from heaven. He who eats My Flesh will have life forever. For the drink I give you is My Blood and food you eat is My Body. Who would lay down his life for a friend? I did, for you. I love you this much, child. Forget about those who reject you. You have My life that I gave you and I give you life eternal.
I am the One true God. I am the Light of life. He who abides in Me will have life eternal, for the drink I give is My Blood and the food I give is My Body. Drink and eat and have everlasting life.
My child, that is all you need to know. Love one another and be good that you may enter into My Kingdom.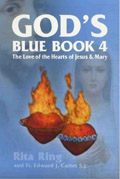 R.
22 Years Ago
On July 5, 1994 (Blue Book 4) Mary began appearing to me daily, so Blue Book 4 was very focused about this and Mary and Jesus' relationship with each other and with us.
July 5, 1994 6:30 p.m.
R.
I was told to go to Our Lady of the Holy Spirit Center to pray the rosary with my children. There were people in the front of the church, so we decided to pray the rosary in the back before the Sorrowful Mother statue. I had the following vision at the end of the rosary.
The statue of the Sorrowful Mother was lit up as if she had fire around her. The light was very bright. Her whole gown was all-white, but the statue's gown is blue and pink. She was all aglow. It looked like the glow that comes off of a fire. Her face kept changing but remained totally sorrowful-the sorrow of an older woman. She was in such pain and sorrow! (It was hard to explain how she looked-extremely pained!) Her face looked as though she was in such pain that she could hardly bear it.
The vision remained like this for about ten minutes, having begun during the last Hail Mary of the Sorrowful Mysteries of the rosary. She was holding something-it was all bright white the brightest light ever!
Explanation of Rosary Meditations and Visions
On July 10, Jesus and Mary told Fr. Carter to go to Our Lady of the Holy Spirit Center and pray the rosary with my children and me. He came to the Center every day and led the rosary. Mary told me to say a meditation on every bead.
On July 14, I prayed a meditation on every bead as Fr. Carter led the rosary. During the middle of the fifth mystery, Mary started to change faces. I saw all different expressions, all different ages - older, sorrowful, young, beautiful, mostly joyful. The faces would first be old, then young. Lights would flash on and off. . . .
August 1, 1994
Pray For The Success Of The Priestly Newsletter - Shepherds of Christ
R.
The following is the first official message I received before the statue of Mary at Our Lady of the Holy Spirit Center. It is a personal message for Father Carter.
Mary:
(in front of the glowing statue of Our Lady of Sorrows) I am the Immaculate Heart. My Heart is glowing for love of all my beloved children. I am your most loving Mother. I am with you this day. Pray for the success of the priestly newsletter Shepherds of Christ. I am guarding your way. You will receive such graces to accomplish this task! Grace from God is so abundantly bestowed on you and will lead to the success of this endeavor! Pray for this cause at the Center. The priests will lead the people to the love of My beloved Son. This is no little task. It will take many prayers and graces. Pray hard, little one. Your prayers will change many hearts.
I am Mary, your Immaculate Mother. I bring this message to My beloved priest-son.
August 18, 1994
The Oneness Between Mary and Jesus
R.
I see her hold His lifeless body under the cross. I see her tenderness, holding Him as a Baby. I see their oneness in the peering eyes. I see her with the sword in her heart, pierced because of the sufferings of her Son. I see her giving birth to her beautiful Baby.
I see her sorrowful face, her beautiful face, her old face, her young face; all reflections of her life and His life, joined in joy, joined in suffering, joined - Mother and Son - all through Their lives, during the Passion, now joined in heaven. They want to draw us to eternal salvation.
A loving Mother, truly by our sides, waiting to listen to our problems, and Jesus forever with her.
She stands under the cross and places our burdens there with us as we, hand-in-hand with our loving Mother, give up our frustrations, our crosses to Him, our loving Savior. This is life, to be fixed so closely united with the Hearts of Jesus and Mary, all day surrendering ourselves to Their loving Hearts.
This is warmth and security to me. I realize so very much Their presence. This is the reality of this world. It is God's world. We dwell here in the hope of achieving everlasting life. Jesus Christ is truly present this day in the Eucharist, no less than the day He walked this earth.
Mary is so closely united to her Son. To love Jesus is to love Mary, to love Mary is to love Jesus.
Mary, help me to love your beloved Son. Jesus, help me to love Your beloved Mother.
Mary is always leading me to the love of her precious Son. All the meditations on the rosary about Mary lead me to Him. She is our spiritual Mother. To think of His being formed in her womb is so beautiful. I ask Mary to form me in her womb so I can be more closely united to her Son. For nine months He was formed in the womb of His loving Mother. For my lifetime, I am forever formed in her womb to deepen my union with Jesus, the Holy Spirit and the Father.
The protection and security, to be surrounded by Mary's womb, is so beautiful. She delivers us up to union with her precious Son.
The more I meditate on Their lives in the rosary (I really meditate on each bead), these beautiful mysteries of Their lives, the more I am so closely joined to the union of Mary's heart and Jesus' Heart. This is my refuge. This is our life, to be joined so intimately to Their Hearts!
She draws me to her and draws me to praying the rosary, like steel to a magnet. I get such comfort sharing Their lives. It is there I realize so much Their reality. They are truly here, this very day – we are not ever alone! I am united to Their lives. This comfort exists all through the day, for They are with me. I pray in front of the big statue of Mary and she is alive to me.
Blue Book 8 – 21 years ago
See Through the Eyes of Mary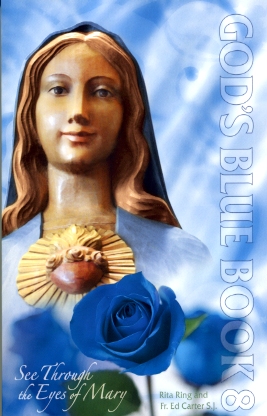 August 13, 1995
Mary:
Come to Me, My little children, come into my motherly heart. My heart is filled with love for you. I loved the Father in deepest love. I loved Jesus and I lived with Jesus, and I watched Jesus, I watched my child at His birth and all through His life, I watched Him all through the Passion, I saw Him suffer and die, I saw my Son in His resurrected body and ascending into heaven. Come to my heart, share in my heart the love that I have for my Son Jesus. Love Jesus with my heart, love the Holy Spirit, my Spouse, more and more. I am Mary your mother, it is in coming to my heart, and loving God through my heart that the Immaculate Heart of Mary will triumph on this earth as more and more souls dwell in my Immaculate Heart. I love my little children of this world with such tender love, I love each one of My children. As you love through my heart you will love your brothers with this tender love. God calls you to love God and love one another. Come to my heart, live and dwell in my heart. As I love, you will love more and more. My dear little children, I am Mary, your mother, your mother to lead you on your way.
Excerpt from July 25, 1995 Rosary
10. Mary: I am Mary, your Mother, Mother of the Eucharist. I am united with the Heart of my Son. Go to His Heart, my dear ones. Your souls are thirsting for His love and nothing, nothing, nothing on the face of this earth will feed the starved soul, but the love of God.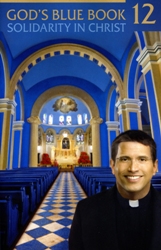 20 Years Ago – Blue Book 12 - Solidarity in Christ
Excerpt from August 27, 1996 Rosary
7. R. There will be the reign of the Sacred Heart and the triumph of her Immaculate Heart. How will this be? Will it come in peace, or will it come with much suffering? As the Shepherds of Christ Movement spreads across this earth, as hearts are consecrated to the Hearts of Jesus and Mary, the fire of His love will spread across this earth, and Mary promised at Fatima that if hearts are consecrated to the Hearts of Jesus and Mary, if there are a sufficient number of hearts consecrated to the Hearts of Jesus and Mary, we will have peace.
Excerpt from July 5, 1996 Rosary
l. From Our Lady of Fatima's Peace Plan from Heaven, p. 11
"One day, while Lucy (now Sister Lucia) was kneeling in prayer in the convent chapel (December 10, 1925), the Blessed Mother and the Christ Child appeared to her with a new and wonderful message for souls. The first to speak was the Christ Child, who said: "Have pity on the heart of your Most Holy Mother. It is covered with thorns with which ungrateful men pierce it at every moment, and there is no one to remove them with an act of reparation."
Holding in her hand a heart encircled with sharp thorns, Our Lady then said to Sister Lucia: "My child, behold my heart surrounded with thorns which ungrateful men place therein at every moment by their blasphemies and ingratitude. You at least try to console me. Announce in my name that I promise to assist at the hour of death with all the graces necessary for salvation, all those who, on the first Saturday of five consecutive months, go to Confession and receive Holy Communion, recite the Rosary, and keep me company for a quarter of an hour while meditating on the mysteries of the Rosary, with the intention of making reparation to me."1
1. Our Lady of Fatima's Peace Plan from Heaven
(Rockford: TAN Books and Publishers, Inc., 1983), p. 11.
Fr. Carter is a Pillar of Light
R.
On July 2, 1996, my son, Joseph, was taking pictures of all of the Shepherds of Christ members at Tom Arlinghaus' farm. He took one picture of each person. Jesus told me to tell him to take two pictures of Fr. Carter. The first picture was a normal picture. The second picture was of Fr. Carter covered with a pillar of light.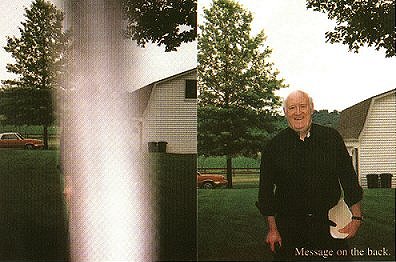 Tom's Farm, July 2, 1996

July 4, 1996
This message was received before a live statue of the Sorrowful Mother after Communion.
Message from Jesus:
"Peace will abound when nations, churches, families and individuals are consecrated to the Sacred Heart of Jesus and the Immaculate Heart of Mary."
"Fr. Carter is a pillar of light to the dark world. This is the explanation of the photo. It is through him, I will turn darkness to light. Circulate this message with the picture. Encourage all to consecrate their hearts to the Immaculate Heart of Mary and the Sacred Heart of Jesus, to join the Shepherds of Christ Chapters, and the Apostles of the Eucharistic Heart of Jesus Movement to pray for your Church and your world. This is My Movement for renewal of the Church and the world, based in consecration, joining your every act to the Holy Sacrifice of the Mass, praying the rosary, and making reparation to Our Hearts, especially on First Fridays and First Saturdays. It is through your prayers and sacrifices many souls will be helped to be saved. Grace will flow from those whose hearts are consecrated to Our Hearts and the fire of My Love will light up this darkened world."
As you look at the picture, you see Fr. Carter's arm and hand on your left. This picture of Fr. Carter was taken July 2, 1996 at the Tuesday Shepherds of Christ Meeting at Tom Arlinghaus' Farm.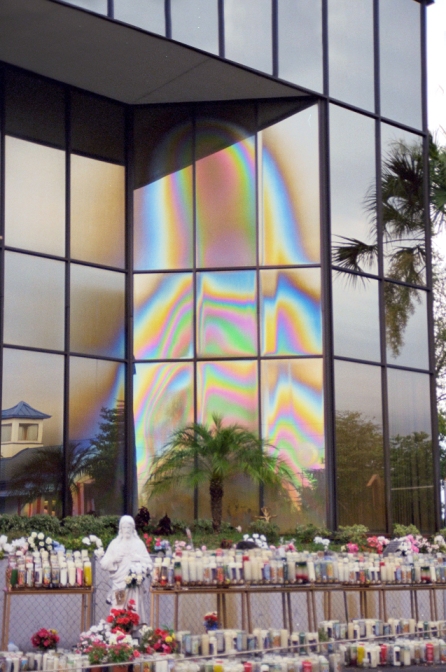 August 9, 2000

R.

Oh, there is not one so fair as thee, my beloved Mother Mary.

Of all the maidens that God could have chosen it was you, oh shining Star of Heaven.

Oh Mary, Mother of us all. She doth appear as a wonder so fair indeed,

A permanent sign of God's love.

A Woman clothed in gold.

One that glistens with the radiance of a golden tone,

Her beauty dancing in the sunlit hours of every day.

In morning splendor, in dancing light at noon day as the sun glistens on her rainbow glow and at night she has appeared on special dates in golden splendor and light.

Would you quote the Scripture for Mary so fair.

"Now a great sign appeared in heaven: a woman, robed with the sun, standing on the moon, and on her head a crown of twelve stars. She was pregnant, and in labour, crying aloud in the pangs of childbirth." (Revelation 12: 1-2)

Would you see her as she appeared in little villages in the 20th century, tucked in hills and out of the way places.

If you missed these enormous signs from heaven, of one so fair, she appears there clothed in the golden sun of the day, reflecting her radiant beauty painted by the hand of the Father. She is His chosen maiden so fair.

She appears daily, she is there by day and beneath the black shadows of night, she does not slumber, but calls to her children of light to come through her golden doorway and let the light of Christ shine in their souls.

She appears one so fair, by day and sometimes by night clothed in radiance and golden, her garment hemmed with glistening sunlight. She once appeared to a few and her visits fleeting in remotest places, she remains a Woman Clothed with the Sun, the sun dancing on her garments of rainbow color on a busy, busy corner for all to see, in the state of the sun, sunny Florida. She is a Woman painted by the brush of God.

And do you know the wonder of one who calls the children far and wide, to hear the voice of her Son, Jesus, Chief Shepherd of the Flock.

Mary, the heavenly maiden, to call them home to His Heart.

Oh, of one so fair, do we not boast and praise our God and thank Him for such a wonder.

Oh, to Mary, Queen of Heaven and Earth, we cry, help us to do what you asked for at Fatima and help us in our mission of telling the world of your Son's desire to spread His Movement so men will be Shepherds of Christ.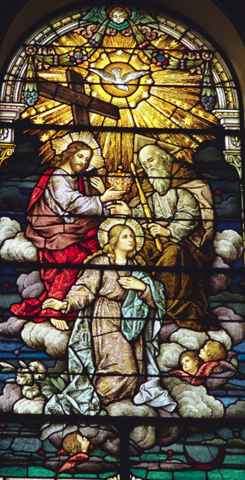 August 22, 2000
Today is the Queenship of Mary
Messenger: The Queen mounts her throne among shouts of joy The angels surround this heavenly throne Her children love her and worship their God.
The Sacred Heart of Jesus reigns in the hearts of her children.
He is the King of their hearts.
She is the Queen of their hearts.
A New Adam, a New Eve are recognized by the once enslaved children of Adam and Eve.
A trumpet blare for one so fair, a blare of music for our starved ears.
From the Magnificat, Mary speaks with the lilt of the voice of one so pure and holy. (NOTE: Read this with the lightness of the voice of the Virgin filled with the Holy Spirit and in the humility of one so fair.
Among shouts of joy our Lady speaks liltingly in a heavenly voice and we gape at the sound of her sweet voice and behold the beauty of this maiden so sweet and fair.
God the Father speaks:
Amen, amen I say to you My beloved Apostles of the Sacred Heart. You may worry and struggle now, but a King looks on you with the greatest love as you surrender more and more everyday to do My will that this day will come to your earth, the day of the Reign of the Sacred Heart.
Do not get caught up in the mysteries of the way men act and perceive things, but put your gaze ever more on the mystery of My Divine Son and how much He truly loves you.
You are caught in the wonder of the earth and the firmament. My beloved, so much more glorious is the insight into My Divine Mysteries.
My plan is given here to bring about the Reign of My Son's Sacred Heart and the triumph of your Mother's Immaculate Heart.
I am a God of justice and of right.
I am your heavenly Father.
I am the Carpenter, the One with the plan.
You are but children of Mine, creatures of the earth, and yet My love for you is so great. I gave you My only begotten Son as One offered for your sins and, men, you smite Me, your Father.
You ignore your Mother when I give you such gifts in your churches of her presence forever with you and the Holy Spirit working with her bringing forth your holiness.
I painted with My hand your Mother pleading to her young ones, and she appears everyday, and you ignore this sign and gift I give you.
What more could convince you? You want another sign and another while you sheepishly continue your sinful ways.
My children, My children, help Me to reach your brothers, oh please, they have plugged up their ears and covered their eyes.
How is it your Creator cries to the creatures and they ignore Him?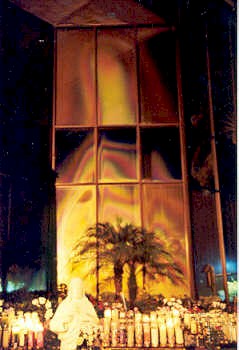 Now the beauty of one so fair July 5, 2000, I painted as a golden wonder before you and allowed such photography that all might know Our heavenly presence when Mary speaks in the

Rosaries from the Hearts of Jesus and Mary. And My Son delivers, in these rosaries, the message I give to you as your heavenly Father.

Oh children of the earth, be attentive and listen to Me, I plead as your heavenly Father that your wills be aligned to My will and you serve Me.

Oh children of Eve, your Mother Mary cries to Me, for she pleads your case, and I have given in to her requests that the children be spared if they turn from their ways and love their God.

She wanted to come to you as the Woman adorned in sunlight by day and fashioned in a special way by nightfall in golden mystical light in the dark night, as her favored children sing so fervently songs of praise and love to God, and they sing to her, a Mother who has never forgot them.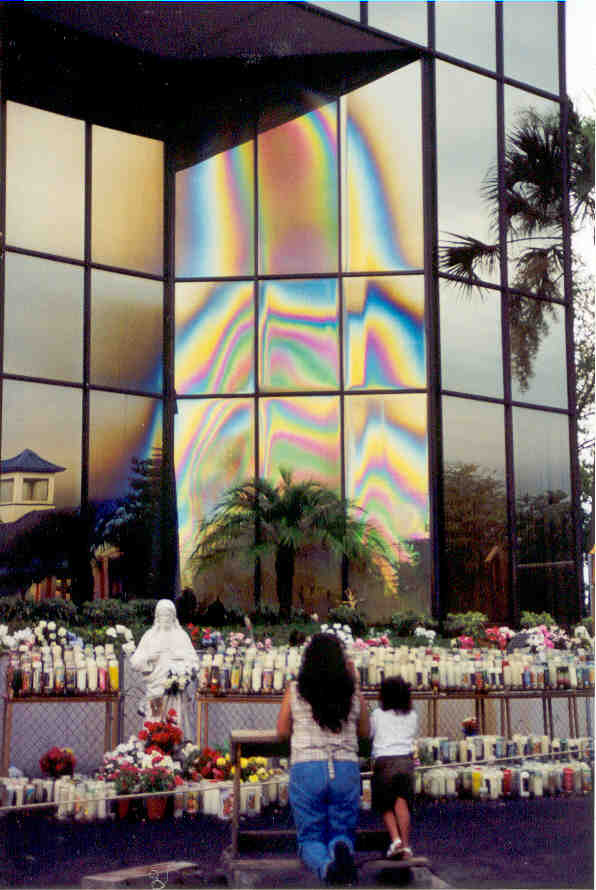 Oh children, listen to Me and help Me reach your willful brothers through your fervent prayers. My Son gave Himself as a Sacrifice for your sins, meriting the graces available to you the sinful children of Eve, and you will not even pray after I have granted this special gift of Mary on the building.
Your eyes do not see her, or you would have changed your ways by now.
What sign would you respond to, My silly earth?
I give you My Son with you in the Eucharist, and you do not treasure this gift as you should.
God remains with you today. Jesus, My Son, feeds you with His Body and Blood. He is truly present in His Divinity and Humanity. You need to pray as He has instructed, especially before the tabernacle.
Amen.
I am the Father, I have spoken, I am the Alpha and the Omega, the Beginning and the End.
Jesus speaks:
I am the Son of God, on this glorious feast sing songs of great praise to your God and love Him.
Unite to the Father, Son and Holy Spirit and pray to be possessed by God.
Mary is your Mother, she is the one, pure, spotless, human person. She was conceived without sin, you must listen to her, it is the Father's will. You must be brought forth from her Immaculate Heart, her spiritual womb, as a child of God, a child of the light.
Let the scales drop from your eyes as you sing praise and see, as never before, the glory and wonder of your God.
end of Blue Book 16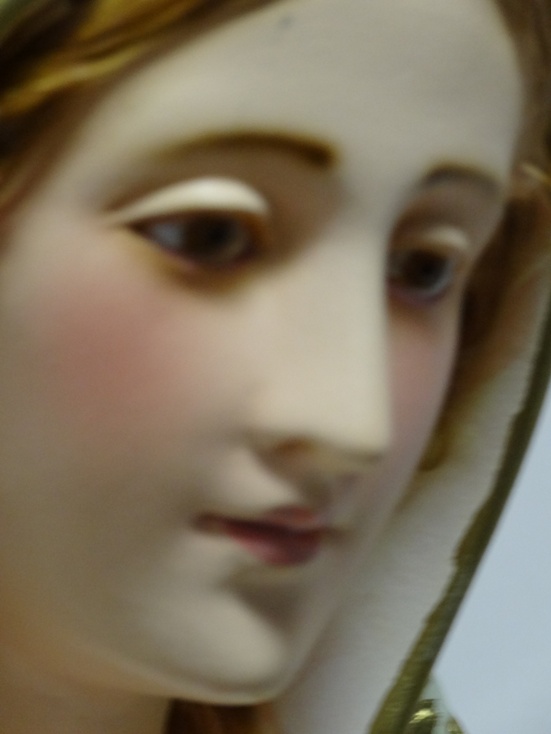 November 4, 2013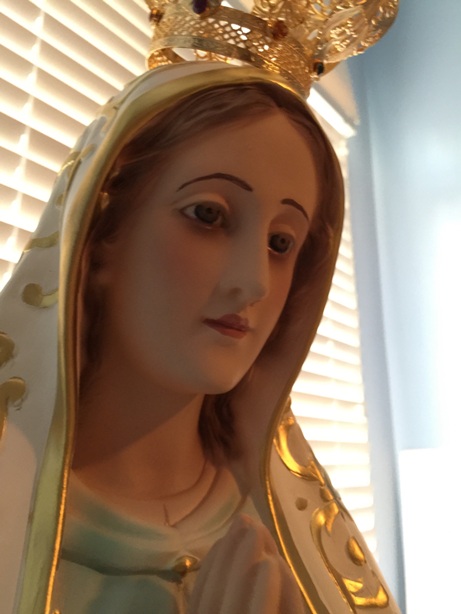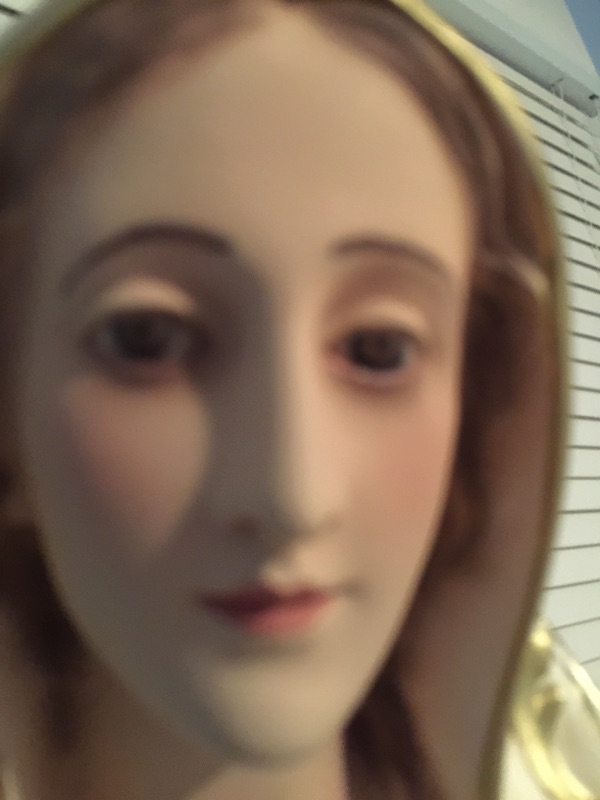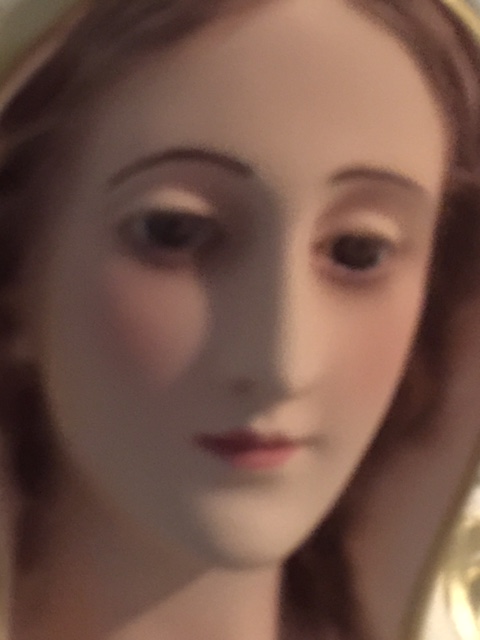 R. Wisdom comes from God –
It is an illusion to think that
a person is self-sufficient –
Song: A Song from Jesus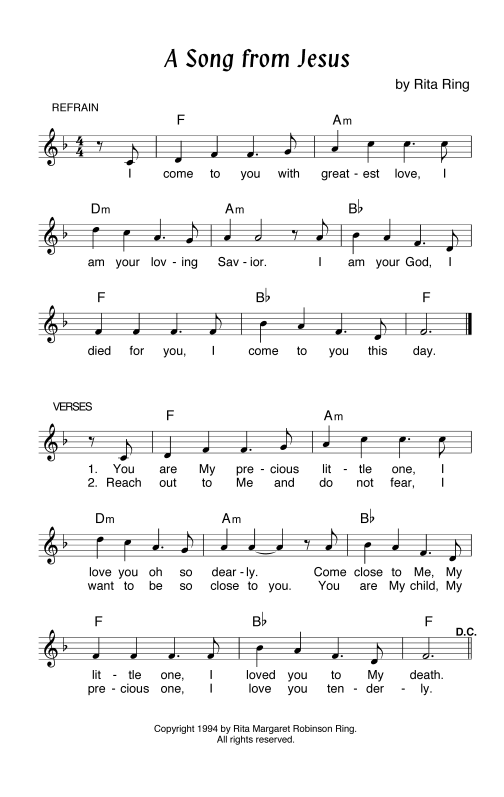 Song: Your Presence Pervades My Soul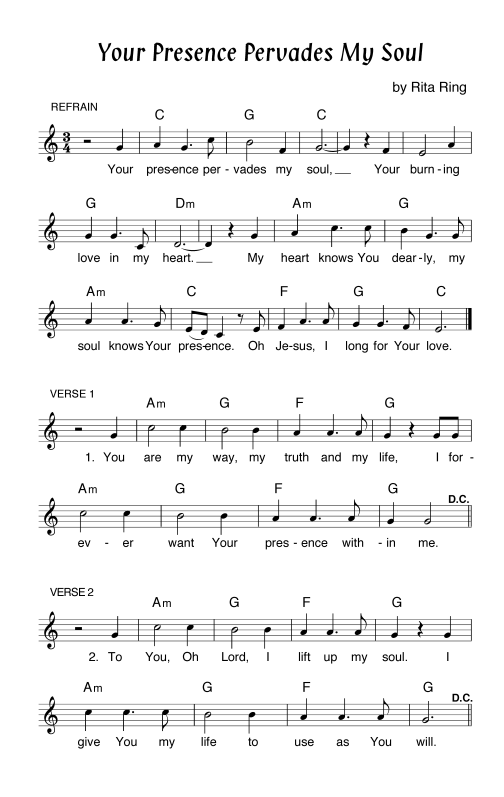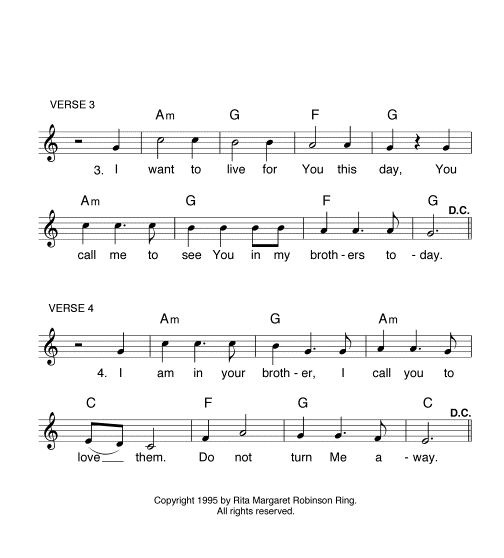 R. God is Absolute truth –
When we hold on to dysfunction
and falsity we push ourselves
away from God.
We were created for God –
The closer we are to God the more
we are happy –
When we oppose God – push ourselves
away from God – we push
ourselves away from light
and love and this leads us to
darkness and misery.
Seek True Treasures

February 17, 1994 - 5:30 a.m.

Jesus: My little ones, how are you doing? Are you getting bogged down in this weather? Do you know yet that you do not control the elements? You live every day and you think you have much to do to control your actions but you do not see the eyes of Him Who watches over you with loving care.

I give to you this earth and all you need to sustain your life here. Man worries about the earth and if this or that will happen. Man has become so independent that he thinks he controls all things and he needs to worry about his present and future.

You, My favored, chosen ones, know that life here lasts but a moment and like smoke it is gone without a trace. Look at your ancestors. So few people ever remember their ancestors, yet your ancestors thought that at every moment their actions were so crucial. Little ones, you hold on to life. You hold on to these little happenings here and you worry in vain! Look at the big picture, My little ones. Here today, gone tomorrow, and where are you going?

The days go by with such speed. "Oh," you say, "Where have the years gone?" You think every second is so important. You worry, you fret, you wander empty roads and I watch you. I see you with your emphasis on the moment. You are being deceived, My little ones. It is in seeing the moment as part of eternity that you really know what is going on. Each moment you live, you are the teacher about the God Who dwells in your breast. Each moment you live, you are My messenger to this cold, scared world. Nothing you do means anything except as you are serving Me.

Take off your glasses. Behold the life above. See every moment as a drop of the life to come. See every moment as part of eternity. All these drops together make up your pass into My kingdom.

You worry, you wonder, you fret, you hold on. I give you a toothache, I take it away. One second and a toothache is gone. Is that not how it is with life—one second and it is gone? Oh, how those little precious moments seem to die away and you scarce can remember what happened! Yet during people's lives those moments seem earth-shattering. Those moments are yesterday's forgotten memories. You hold on, you fret, you fume and I watch you let go of each moment, only to become forgotten by today.

Store up your moments as part of eternity. Every moment here is part of your pass to My kingdom. How are you living this moment? Is it used to give service to Me and preach My gospel? Are you making all your moments count towards your eternity? Each moment is but a breath and it is gone. Did you use the moment I gave you to do My work? This time is not yours. I can snatch your moments away in one breath. It matters, My children, only as you choose to serve Me and spread My love!

If everyone had God as their primary goal, what love you would possess. What power you would know, because God is the mightiest force. I have all the power. Other power is false power!

Do you get it yet? Do you think anything you hold on to is so precious here? Here today, gone tomorrow, and I snatch you from your seats and you never return to finish what you deemed so important.

Are you comprehending My words here? The body is but an instrument to get you around. Reach with the spirit within. Live from the soul. Communicate with Me in your soul. Look for the unseen world that surrounds you constantly. Die to yourself.

You have a soul at this very moment that is a vibrant spiritual force alive within you. Live from your soul, My little ones. Focus on your soul. Live from your heart. Do not fret and fume for the things of this world. Here today, gone tomorrow, and then forgotten. Today's moments, yesterday's forgotten treasures. Do they mean so much or do you forget what seemed so important?

Reach with the soul. Live for God. Each moment is your chance to store up treasures for eternity. They will never be forgotten. What you do to help others to know Me will never be forgotten. How you loved will never be forgotten. How you gave lives on in those you touched. Your love is like a bubbling brook. It bubbles and keeps on bubbling. Your selfishness dies the moment after you live it.

Love is the force. Love is the power that reflects the God above. Love is not selfish. Love does not demand its own way. Love gives and doesn't stop giving. On the day of judgment it will be found in the hearts of those you touched. Think of only yourself and watch your moments become yesterday's forgotten moments. Love your brothers and watch the world reflect the love you gave, from now to the end.

Love or selfishness? I call you to love. I call you to plant a seed that grows into a mighty oak. Plant My seeds of love. Ask not how you can attain your goal but how you can fulfill the goal of God. Love God, love one another. Too simple, too hard for many.

Love, children. Reflect the God Who dwells within your soul. Store up your moments forever lest they become yesterday's forgotten treasure.

Like ripples on a pond, your love never dies. It reaches on and on and goes into the moments of eternity. Love is lasting. Love never dies. Love God, love one another. Die to yourself and live.

end of excerpt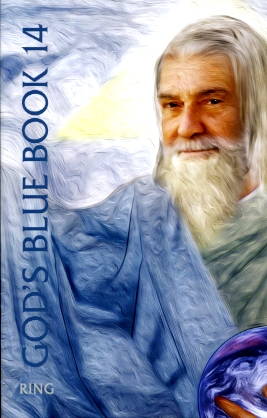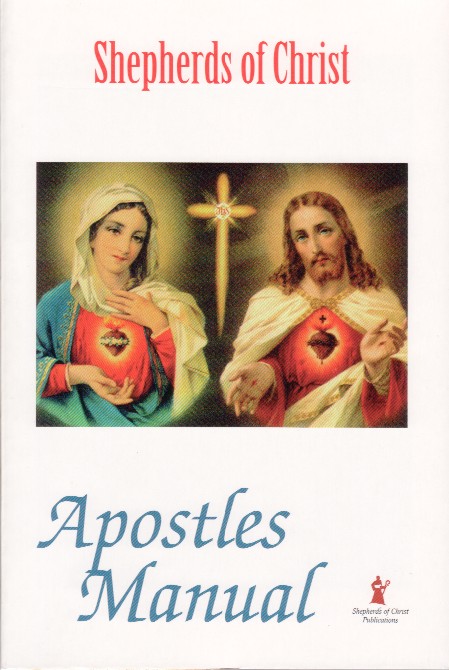 February 23, 1997
Rita Ring
Sacrifice

When I go to Mass I offer a sacrifice. God wants our all. He wants to be first in our life. He asked Abraham to sacrifice his son.

Gen. 22:1-2, 9-13, 15-18:

It happened some time later that God put Abraham to the test. "Abraham, Abraham!" he called. "Here I am," he replied. God said, "Take your son, your only son, your beloved Isaac, and go to the land of Moriah, where you are to offer him as a burnt offering on one of the mountains which I shall point out to you.

When they arrived at the place which God had indicated to him, Abraham built an altar there, and arranged the wood. Then he bound his son and put him on the altar on top of the wood. Abraham stretched out his hand and took the knife to kill his son.

But the angel of Yahweh called to him from heaven. "Abraham, Abraham!" he said. "Here I am," he replied. Do not raise your hand against the boy," the angel said. "Do not harm him, for now I know you fear God. You have not refused me your own beloved son." Then looking up, Abraham saw a ram caught by its horns in a bush. Abraham took the ram and offered it as a burnt offering in place of his son.

The angel of Yahweh called Abraham a second time from heaven. "I swear by my own self, Yahweh declares, that because you have done this, because you have not refused me your own beloved son, I will shower blessings on you and make your descendants as numerous as the stars of heaven and the grains of sand on the seashore. Your descendants will gain possession of the gates of their enemies. All nations on earth will bless themselves by your descendants, because you have obeyed my command.

The Father gave His Son for us. This is how great the Father's love is for us.

When we go to the altar many times we are suffering. We want something really bad, but we know we love God the most. What the Father asks for us is to offer that which we are so attached to as a sacrifice, united to the sacrifice of His Son, Jesus. If we offer this sacrifice to Him, the Father will pour out blessings that will be divine blessings, greater than anything we could have here on earth.

The Mass is the perfect sacrifice we offer to the Father, in which God pours out His blessings and we are one with Him and with all others in a profound expression of love. God shares His divine love with us and we partake in an intense way in His divine loving capacity. In order to become one in Him and to feel His love like this, we must surrender ourselves and be open.

He told Abraham to offer his son. God gave him his son back. He wanted Abraham to love God above all things and people.

Jesus offered Himself as a sacrifice to the Father. This is the most pleasing sacrifice to the Father. If He gave His Son Who died for love of us, will He deny us when we unite our petitions with Jesus and offer these at the Holy Sacrifice of the Mass?

He took them to the highest mountain and He was transfigured before them in the greatest light.

Mark 9:2-10:

Six days later, Jesus took with him Peter and James and John and led them up a high mountain on their own by themselves. There in their presence he was transfigured: his clothes became brilliantly white, whiter than any earthly bleacher could make them. Elijah appeared to them with Moses; and they were talking to Jesus. Then Peter spoke to Jesus, "Rabbi," he said, "it is wonderful for us to be here; so let us make three shelters, one for you, one for Moses and one for Elijah." He did not know what to say; they were so frightened. And a cloud came, covering them in shadow; and from the cloud there came a voice, "This is my Son, the Beloved. Listen to him." Then suddenly, when they looked round, they saw no one with them any more but only Jesus.

As they were coming down from the mountain he warned them to tell no one what they had seen, until after the Son of man had risen from the dead. They observed the warning faithfully, though among themselves they discussed what 'rising from the dead' could mean.

We go to the altar of sacrifice. The mountain to come, in which so many graces will flow, is the altar of sacrifice where the Holy Sacrifice of the Mass is offered through the hands of consecrated priests.

We hear the Father say, "This is My beloved Son in whom I am well pleased, listen to Him." He is speaking to us. He is the Word. He is speaking in these messages. He is unveiling the Scriptures and speaking to us in plain talk. This is a great gift He is giving to us.

We are transformed in the Mass. We unite with the greatest sacrifice offered in the Holy Sacrifice of the Mass. We have the most perfect sacrifice to offer to the Father when we offer this sacrifice. He gives us great blessings. We die to ourselves, we become white.

We must unite all of our sacrifices to this Holy Sacrifice of the Mass being said all over the world. This is the greatest way to magnify all of our offerings - by uniting everything we do as an offering, a sacrifice to the Father in union with His Son.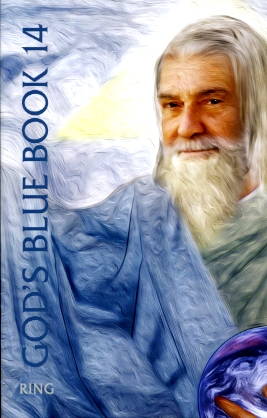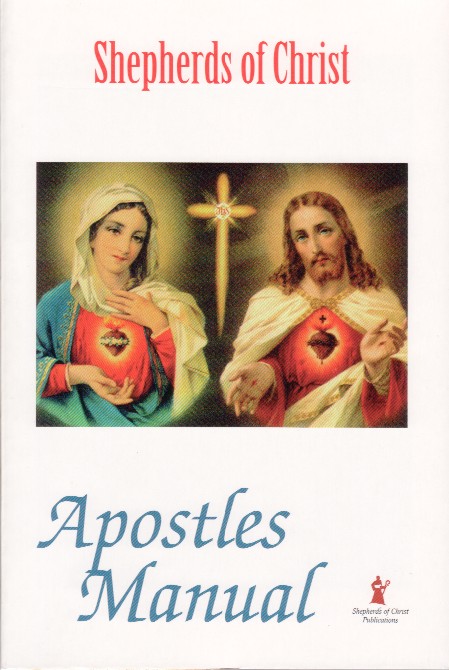 February 27, 1997
Rita Ring
After the Death, There is the Resurrection

My love affair is with You, my crucified Lord. I kiss Your cross and caress You tenderly. I smoother You with kisses and I know Your love.

This is love - to kiss the cross of Christ. I cursed the darkness and the light came across the sky, ever so gently as if it grew in intensity to a bright brilliant shade of glistening light. And in this I beheld my Beloved. I saw His glory in the wonders of the earth and I embraced Him, the divine, all-powerful, all Almighty Lord!

He took away those things I was attached to. I held on with a gripping hand. Oh, I cried out in pain and I heard the words in my heart: beyond the surrender is the real gift.

Is it not after the death there is the resurrection, after the dying, there is the glory?

Oh, my Divine Lord, I feel as if my eyes have crusted over. I laid down on the floor and pounded my fists to the earth. I did not see the miracle in the grass that touched my hand. I did not see the power and the might behind the work of endless beauty. A blade of grass, you say? Oh, yes indeed, for it lives and is not life the real miracle? For I am not a rock, but a living creature, created in the image and likeness of God and oh, you say, how much do you share in the life of the Divine Being? And I say, "I share through Baptism. He, God, gives me a sharing in His divine life!"

I pounded the earth and I cursed the darkness. I scoffed and I complained and beyond the horizon the sun slowly stole across the sky and the light appeared in glistening glory. The darkness was black and the night was cold. I heard the clamor of fear in my heart. I felt like screaming in that night and oh, I beheld the crucified Lord. He spoke no words to me, the Holy Spirit filled my heart with light and I saw the glory. I saw the resurrection, not with my earthly eyes, but with the awakening of a joyous heart within.

I saw the glorified wounds, the wounds once covered with blood, inflamed and red, gushing with deep, red blood. I saw the glistening wounds in the hands and feet and I knew behind His robe was the most tender of all wounds, the piercing wound to His side. It was there, the pierced wound of His most precious Heart. It was the wound of glory, from which His divine life would pour forth to a hungry Church. It would rain and fall as gently as the new fallen snow. It would go across the sky like the light and the souls would be transformed into the whitest light. The graced soul, oh, the glory of this soul, the soul that is filled with His divine life!

Oh, need I say more, my Lord? I see the life in a blade of grass. I see the tiniest potato bug with its dots and beauty and I behold the face of God. I behold life, His life, alive in us and in the world.

Well, the night was black, as black as black could be and the cold pierced my bones. I felt its chill go through my entire body and I wanted to scream and it happened--He gave me an outpouring of His life in my soul and my darkness was truly turned to light, another light, not the light of the eyes, a light of knowing God, the joy of beholding His heavenly embrace, the great illumination of another mystery. Oh, sweet gifts He gives when He gives me new knowledge of Himself. Sweet gifts He gives when, in an instant, I pray my rosary and the Holy Spirit fills my heart with lights and the mystery lights up and I know, I just know and I experience a great insight into God.

This is the reason for this letter, for I laid in my bed and I wanted to cry and I was deeply afraid for the devils pressed in as rocks poking at me and hurting my precious skin. I laid in bed and I went into the womb of my Mother and I asked for the Holy Spirit to flood me with His light and it came. I speak His words to you, they are the words He gives: death-resurrection, darkness-light, sorrow-joy, suffering and pain, but oh, the joy of His light, the joy of His glory, the sacrifice I offer to Him that He turns into blessings and I experience His glory. It is in the death there is the resurrection. It is in the anguishing days of lent we come to the glory of Easter.

So, my dear brothers, I walk the road to Calvary. I mount the cross and I die. I offer sacrifice and in the morning when the night is done I see the glory of the resurrection. I experience His joy in my heart.

So I went to bed and went into the womb of my Mother and the Holy Spirit flooded me with light and I united deeply to my precious Jesus on the cross. I knew Him and His love. I reminisced on all the places of deepest intimacy I had shared with Him and my heart burned. I wanted Him so close and I loved Him so much. I cried out, "I love You, I love You, I love You." In that moment I knew and wanted only Him. He had removed my bonds and set me free to be engulfed by His divine love. I then knew Him as never before, the most Holy One, in this union with Jesus.

I felt my great love for God the Father. I have been experiencing my littleness as a child and knowing my Father, seeing myself real little and knowing my Father and wanting, as a little child, to please Him. Then tonight I realized more His Fatherly love. I see myself depending on Him, needing Him, crying to Him, loving Him and then I realized His power and might and love coming to me.

So I knew in an instant. He just gives you a light and you know, you experience--I knew, I experienced the Trinity. I loved Them, all three Persons, so much and I loved Them as one, my heart, being consumed with the presence of God and sharing the love of each Person--love beyond all love, and I stopped to be in this embrace, wanting it to never end, for in this embrace I felt peace, a peace I had not felt before, so different from the days that proceeded this moment, the days of suffering and trial.

I mounted the cross. I felt the nails press deeply into my hands and feet. I felt the crown of thorns on my head. I said to Him, "Oh, why, my God, if You love me, do You make it so hard?"

And then I saw Him on the cross. I saw His mouth with blood running from the corner of it. I saw the body of a man, close to death. I saw His wounds, blistery and red, pouring out His precious blood. I saw the hollowness of His cheeks and the exhaustion of a body ready to expire in death. I saw the anguishing Lord who came to show us His way. His way is death and resurrection. His way is pain and glory. His way is the way to eternal life.
March 18, 2017
R. Walk humbly with God.
What does anger and stubbornness
do in a man.
Example that rebels against God
when you have authority can hurt
people you force your evil on.
God loves us so very much.
He wants us to love.
God commands us to love.
He is love and light and strength.
It is good to admit you were wrong
when you gave bad example,
and tell God and the other you
are sorry and were wrong.
Sinful pride doesn't do any man any
good and offends God and others.
Seek the truth that you may
walk in the Lord and live.
Jesus: On March 22nd the corner of
Our Lady of the Holy Spirit Center
fell off. The stone the builders rejected
has become the corner stone. It was
St. Mary's Seminary producing
priests in the Cincinnati diocese.
Fr. Joe is one of these priests
helping this day in his books.
Given March 16, 2017
Jesus: Oh ye of little faith – I have
given you so many gifts and you
smite Me. I have loved you with
such love and those I have
blessed are the ones who have
rejected Me most –
How you offend My Most
Sacred Heart – when I
love you so much and
give you so much –
Saul, Saul why do you persecute Me?
Given October 29, 2016
R. Please spread blessed holy water
(You can also mix Jesus and Mary water
with your blessed Holy Water if you have it.)
in your yard, around your house,
in the state you live in.
And ask God to bless your state
Ask God to bless the United States
Pray all prayers through the intercession of
Our Lady of CLEAR – WATER.
Ask the Lady of CLEAR - WATER
to help with the blessed water.
Mary has appeared to me for 22 years,
in Ohio and Florida.