March 1, 2017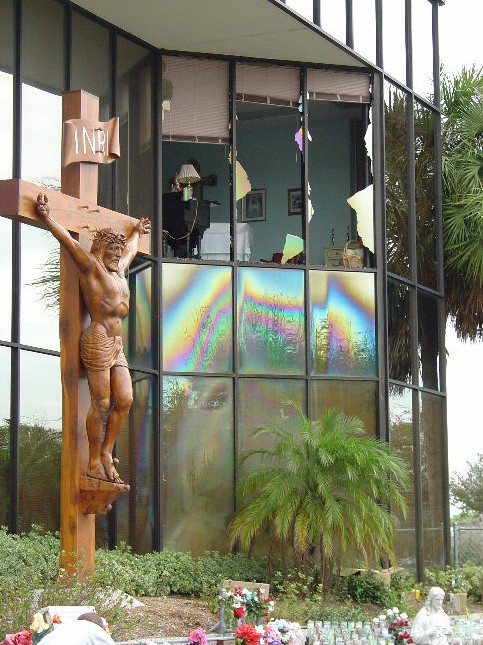 March 1, 2004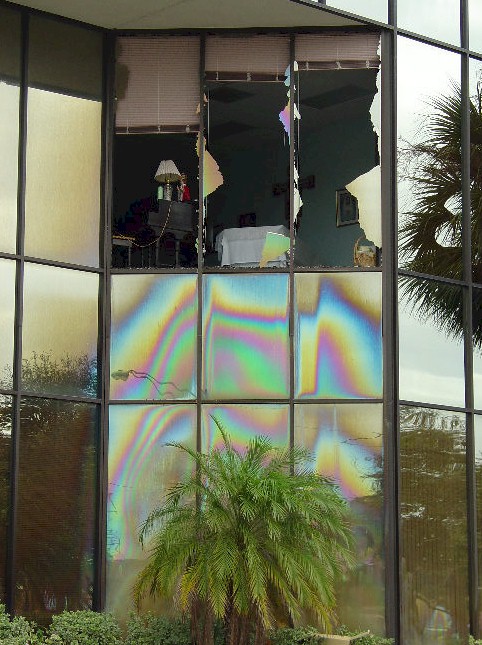 March 1, 2004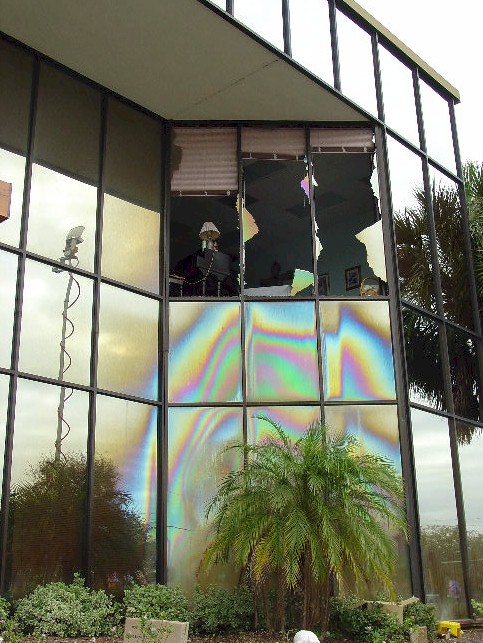 March 1, 2004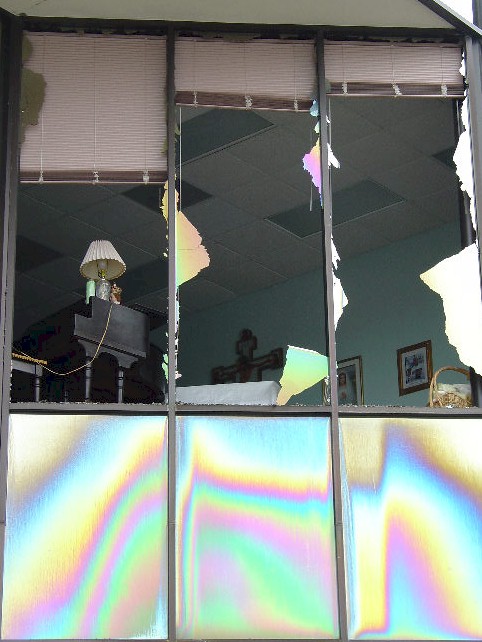 March 1, 2004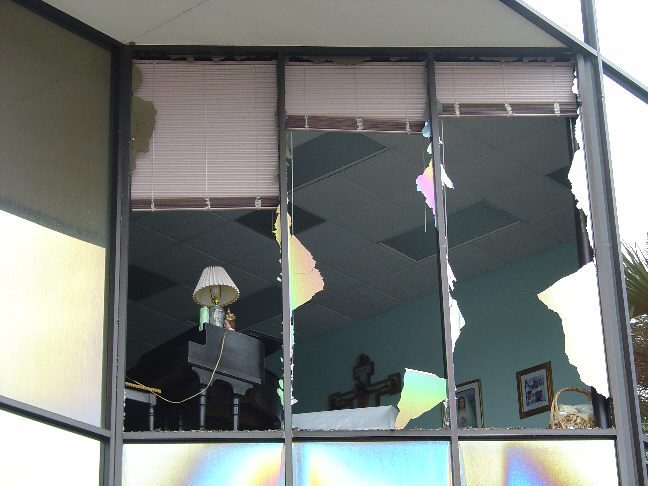 March 1, 2004
R. Ash Wednesday March 1, 2017
We receive Ashes because we are to repent for
sins.
Ash Wednesday
Reference Joel 2: 12-18
Be merciful, Oh Lord for we have sinned.
Reference Psalm 51: 3-4, 5-6, 12-13, 14, 17
R. Lent is a time for reconciliation with God –
We are to live for Christ.
In Christ's name be reconciled to God.
We are to be holy –
Jesus died for our sins
Reference 2 Corinthians 5: 20 - 6: 2

Matthew 6: 1-6, 16-18
'Be careful not to parade your uprightness in public to attract attention; otherwise you will lose all reward from your Father in heaven. So when you give alms, do not have it trumpeted before you; this is what the hypocrites do in the synagogues and in the streets to win human admiration. In truth I tell you, they have had their reward. But when you give alms, your left hand must not know what your right is doing; your almsgiving must be secret, and your Father who sees all that is done in secret will reward you. 'And when you pray, do not imitate the hypocrites: they love to say their prayers standing up in the synagogues and at the street corners for people to see them. In truth I tell you, they have had their reward. But when you pray, go to your private room, shut yourself in, and so pray to your Father who is in that secret place, and your Father who sees all that is done in secret will reward you.

'When you are fasting, do not put on a gloomy look as the hypocrites do: they go about looking unsightly to let people know they are fasting. In truth I tell you, they have had their reward. But when you fast, put scent on your head and wash your face, so that no one will know you are fasting except your Father who sees all that is done in secret; and your Father who sees all that is done in secret will reward you.
R. Religious communities are to show
greater respect and reverence than
the outside world –
The spirit of sacrifice is there –
Mary even told the children to sacrifice at Fatima –
We are to ask God to forgive us for our
sins –
Matthew 22: 36-40

'Master, which is the greatest commandment of the Law?' Jesus said to him, 'You must love the Lord your God with all your heart, with all your soul, and with all your mind. This is the greatest and the first commandment. The second resembles it: You must love your neighbour as yourself. On these two commandments hang the whole Law, and the Prophets too.'
R. When a person gives their heart to Jesus –
Jesus is operating in them – Loving in them --
Jesus loves men, He died for their sins –
Jesus loves our brothers.
When a person gives into the deadly sins,
they can give into greater and greater
division with their brothers –
Where God calls us to unity and love –
living in the deadly sins brings
people to treat their brothers, they are
commanded to love, like enemies,
they can even hate them –
become anti-social toward
others and
this disobedience to God, to
love, brings men who
practice the deadly sins –
day in and day out to
live in darkness –
God is love –
Men who are trying to bring down
great grace as members of
the mystical body of Christ –
see themselves as united to the
other members of the mystical
body of Christ like a body –
Satan tears apart, satan is the
father of lies – Satan wants
envy and jealousy, pride, anger,
slothfulness – lusting after power and
control over others –
using authority for their darkness
and projecting their evils on
innocent others –
The community in the Church – in
religious life is to be a
family, a community united –
The Mass is the center of religious
life – Community Masses are
to be most united –
Community prayer – most united –
Community song – most united –
Community adoration – most united
The grace is to flow like a fountain
when men in community
worship, pray and love
God and others in community
prayer –
In Lent we are to have a spiritual program
and grow to be more holy
and closer to God as we
grow to be more and more pure.
We want our souls to be filled with
grace – to prepare us for
heaven.
We focus on the life of the soul
in this reading.
Deuteronomy 30: 15-20

The two ways

'Look, today I am offering you life and prosperity, death and disaster. If you obey the commandments of Yahweh your God, which I am laying down for you today, if you love Yahweh your God and follow his ways, if you keep his commandments, his laws and his customs, you will live and grow numerous, and Yahweh your God will bless you in the country which you are about to enter and make your own. But if your heart turns away, if you refuse to listen, if you let yourself be drawn into worshipping other gods and serving them, I tell you today, you will most certainly perish; you will not live for long in the country which you are crossing the Jordan to enter and possess. Today, I call heaven and earth to witness against you: I am offering you life or death, blessing or curse. Choose life, then, so that you and your descendants may live, in the love of Yahweh your God, obeying his voice, holding fast to him; for in this your life consists, and on this depends the length of time that you stay in the country which Yahweh swore to your ancestors Abraham, Isaac and Jacob that he would give them.'
Sing Song: Choose Life
R. Moses is speaking to the people.
Sing: Happy are they who hope in the Lord.
Reference Psalm 1: 1-2, 3, 4, 6
R. We are to put the life of the soul
before anything –
we are to die to those things
not of Him to have victory
in Him.
Luke 9: 22-25
He said, 'The Son of man is destined to suffer grievously, to be rejected by the elders and chief priests and scribes and to be put to death, and to be raised up on the third day.'

Then, speaking to all, he said, 'If anyone wants to be a follower of mine, let him renounce himself and take up his cross every day and follow me. Anyone who wants to save his life will lose it; but anyone who loses his life for my sake, will save it. What benefit is it to anyone to win the whole world and forfeit or lose his very self?
R. We are to atone for our sins –
We are to not give into disorder –
Romans 8: 5-9
Those who are living by their natural inclinations have their minds on the things human nature desires; those who live in the Spirit have their minds on spiritual things. And human nature has nothing to look forward to but death, while the Spirit looks forward to life and peace, because the outlook of disordered human nature is opposed to God, since it does not submit to God's Law, and indeed it cannot, and those who live by their natural inclinations can never be pleasing to God. You, however, live not by your natural inclinations, but by the Spirit, since the Spirit of God has made a home in you. Indeed, anyone who does not have the Spirit of Christ does not belong to him.
R. We are to follow Jesus
Jesus suffered –
Jesus carried the cross

Jesus: Quit sinning –
Sinning is being unloving to
your brothers I commanded
you to love!!
R. Fasting means we give up living
in sin – hating our neighbor –
treating people we are to respect
with gross disrespect –
being mean – fast from being unkind –
A broken, humbled heart, O God,
You will not scorn –
Reference Isaiah 58: 1-9
R. We are to be self-disciplined –

Prayer for Union with Jesus
Come to me, Lord, and possess my soul. Come into my heart and permeate my soul. Help me to sit in silence with You and let You work in my heart.
I am Yours to possess. I am Yours to use. I want to be selfless and only exist in You. Help me to spoon out all that is me and be an empty vessel ready to be filled by You. Help me to die to myself and live only for You. Use me as You will. Let me never draw my attention back to myself. I only want to operate as You do, dwelling within me.
I am Yours, Lord. I want to have my life in You. I want to do the will of the Father. Give me the strength to put aside the world and let You operate my very being. Help me to act as You desire. Strengthen me against the distractions of the devil to take me from Your work.
When I worry, I have taken my focus off of You and placed it on myself. Help me not to give in to the promptings of others to change what in my heart You are making very clear to me. I worship You, I adore You and I love You. Come and dwell in me now.
-God's Blue Book, January 17, 1994
R. Discipline – Self Control
Food –
Smoking –
Drugs
Repentance for sin!!
---
We confess our sins –
We beg for forgiveness
Jesus wants a man who is
sincere in his sorrow for his sins.
Sorry for showing disrespect and lack
of love to God and his brothers –
Helping others is giving love to brothers –
Loving God deeply – especially
honoring God on the Lord's Day.
Repairing the breach for hateful
division done to the community
superiors – during prayer –
especially at Mass and
before the Eucharist –
malice of intent
Sorrow for our sins for
holding back from those in
authority to play games
to hurt the building
of God's Kingdom – which
is our duty –
commissioned in baptism –
Seeking your own interest
and blocking God's plan
and doing it with
malice of intent –
Wanting to love God with our whole
heart, our whole soul,
our whole being –
Oh God let me show You my
faithfulness –
Jesus wants us to open our hearts
and to love with our
whole heart –
Reference Luke 5: 27-32
R. Self - discipline
Jesus: Why do you walk in darkness,
I am Light –
Why would a man make himself
equal to God? What a
fool for power and control –
This man walks in greater
and greater darkness –
Self - denial – take up your
cross and follow Me.
Sacrifice
Reference Psalm 51: 12, 14
Sing: If Today you hear His Voice
Jesus: Seek good, the light and
not evil and the darkness –
I call you to ask for forgiveness
and to repent for your
sins –
John 8: 12
When Jesus spoke to the people again, he said:

I am the light of the world;
anyone who follows me
will not be walking in the dark,
but will have the light of life.
March 1, 2017 - Ash Wednesday
Happy Birthday Doris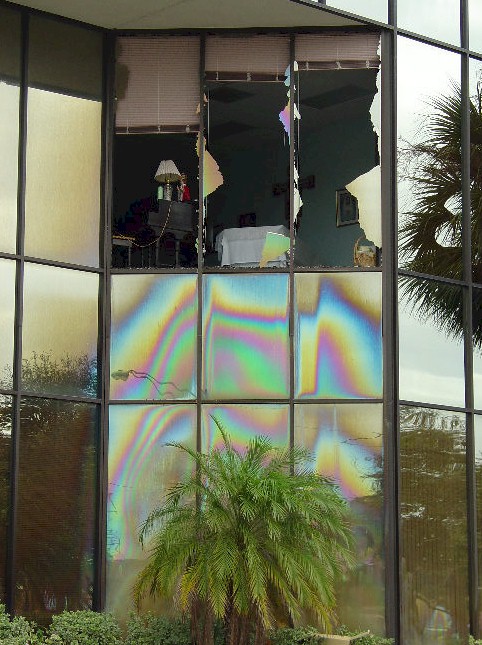 March 1, 2004
R. We are sorry that Mary's image head was destroyed.
God speaks to us and we
know His love more and more. We are
deeper and deeper friends with the Father, Son
and Holy Spirit as we grow more abundantly in
the virtues of faith, hope and love.
God loves us so much – In faith
He makes Himself known in our
hearts.
We pray for this gift of faith, hope and love this Lent.
We are on a journey to deeper
love in God. Dear God please fill
us with Your presence – We have
a real loving, personal relationship
with our beloved God –
All our actions are to please Him –
The more we act to please Him the
greater our love grows –
We are on this journey to grow
in love – in our relationship, personal
relationship with God –
We are following Jesus on the right
road – God calls us to serve Him
in the vocation in our life as
we give our lives as an offering
to Him – in offering up all our
actions to God – so they will be
pure and given with much love
to God –
We walk to Jesus by our actions with
Mary at our side. We give our
hearts to Jesus and Mary.
Our actions are directed to the
goal of eternal happiness – We
want to please God and love God
and be with Him – see Him
face to face in heaven!
The goal of all our actions must
be, ultimately, for eternal happiness.
We seek to live our lives virtuously
for this leads us to happiness.
Good habits of loving God and
loving others –
We live in order according to God's
will – not disorder –
We obey God's will in love –
We love our brothers as God
commands us to do –
Prudence is a virtue that directs
human actions to happiness,
Right reasoning!
We choose the right human
action for our life –
This is the goal of living
in happiness as God wants –
Giving into pride and anger and
jealousy and envy – lusting
after power and control is
working against right reason, love
and holiness and happiness!
Happy Birthday, Doris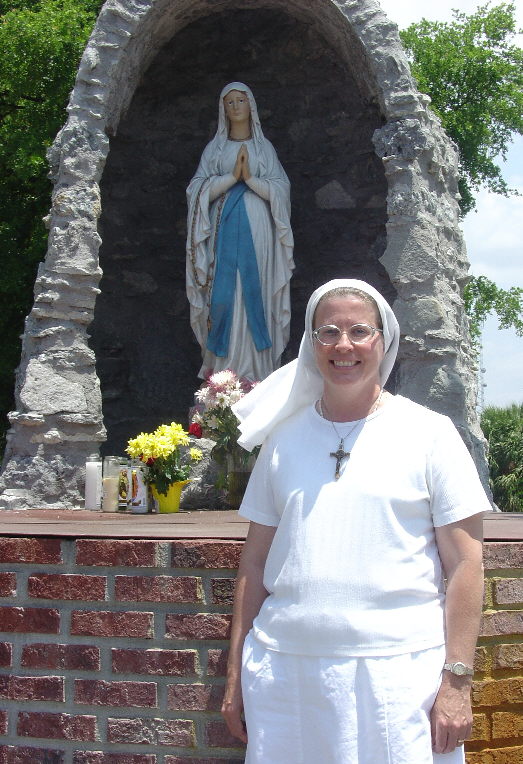 R. Dear Jesus, I am sorry that someone destroyed
Mary's image head.

13 Years Ago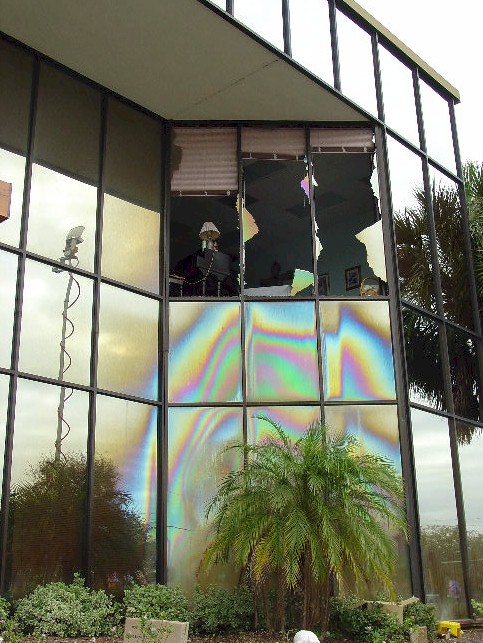 March 1, 2004
R. FOR LENT
Please help us spread the prayer chapters –
Praying the Shepherds of Christ Prayers can help
you, your family and your parish –
Praying these prayers can help the parish
you belong to where you pray
they are so powerful –
Also using the Blue Books can help us and
anyone we give it to –
They are Jesus' letters of love –
I opened Blue Book 6A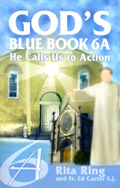 Excerpt from January 15, 1995
John 6: 48-51
I am the bread of life.
Your fathers ate manna in the desert
and they are dead;
but this is the bread
which comes down from heaven,
so that a person may eat it and not die.
I am the living bread
which has come down from heaven.
Anyone who eats this bread
will live for ever;
and the bread that I shall give
is my flesh, for the life of the world.'

Mary: Oh my children, you are my blind ones, willful in so many ways, I love you each so much. Come to the Eucharistic Heart of My beloved Son. He is gentle and kind in heart and He waits for you to come and share your love with Him.

My Son is your beloved! Pray for grace, pray to the Spirit, come to the Eucharist, He waits you there.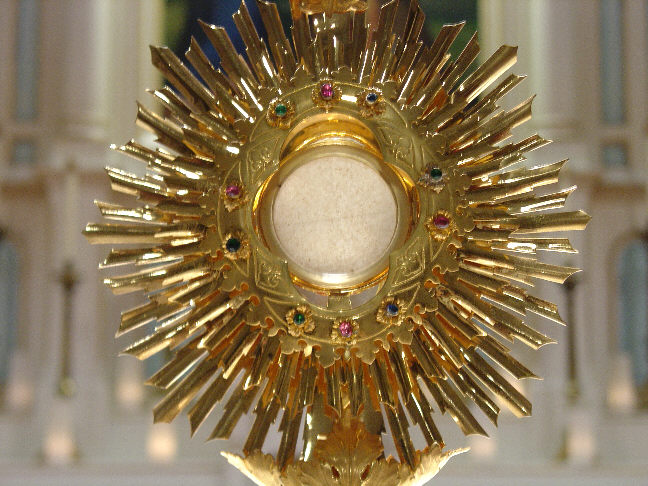 Apostles of the Eucharistic Heart of Jesus
My dear fellow Associate Members,

Jesus is calling special apostles to join a new division of the Shepherds of Christ Movement. Here is a message from Jesus given to Father Carter:

My beloved priest-companion, I am requesting that a new prayer movement be started under the direction of Shepherds of Christ Ministries. I am asking for volunteers who are willing to pray before the Blessed Sacrament for one hour, twice-weekly. Members of the Shepherds of Christ prayer chapters, as well as others, are to be invited to join this movement.

These apostles are to pray for the intentions I am giving you. For part of the hour they are to use the prayers of the Shepherds of Christ Associates Handbook. They may spend the rest of the hour as they so choose.

I will use this new prayer movement within My Shepherds of Christ Ministries in a powerful way to help in the renewal of My Church and the world. I will give great graces to those who join this movement. The name, Apostles of the Eucharistic Heart of Jesus, is to be given to this movement.

I am inviting My beloved Rita Ring to be coordinator for this activity.

I pour out the great love of My Sacred Heart to all. I am Jesus, Chief Shepherd of the flock.

This is indeed a special calling for us to unite in one heart with His Eucharistic Heart and pray for the following intentions:

For the spread of the devotion to the Hearts of Jesus and Mary culminating in the reign of the Sacred Heart and the triumph of the Immaculate Heart.

For the Pope.

For all bishops of the world.

For all priests.

For all sisters and brothers in the religious life.

For all members of the Shepherds of Christ Movement, and for the spread of this movement to the world.

For all members of the Catholic Church.

For all members of the human family.

For all souls in purgatory.
end of Apostles of the Eucharistic Heart message
end of excerpt
R. Mary tells us to go to the Eucharist –
Jesus tells us to pray there for the
Church and the world and the
souls in purgatory –
God is with us - now –
God is with us –
God wants to dwell and live in us –
We can know the great gift of
receiving Him –
This is a holy area by Mary's image
site –
They know the value of the Mass –
It is like a little city of light
where we go –
Regina prays the Shepherds of Christ prayers
there almost every day after Mass –
The Shepherds of Christ Prayers are so powerful.
She also prays the Holy Spirit Novena.
Going to Mass daily and praying an
hour is so powerful –
Is the glass half empty or half full?
We have a free will –
Thank You God for all Your help.
Thank You God for this Movement.
Thank You God for the people –
We love You so much –
Thank You God!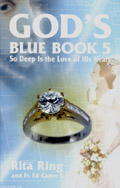 October 24, 1994 (excerpt)

Reach Out

Messenger:
...Oh, Savior, how great is your love for us to give us Yourself in the Mass. How great the gift of our loving Father to give us Jesus, His Son, in the Holy Spirit, under the appearance of bread and wine. This is my loving Savior. This is how I see Him. Such love poured out to us in the Eucharist! Jesus, the Son of God! How I love Him!
I am in awe to behold Jesus with us this day in the Eucharist. He is truly the Son of God. He loves us and comes to us with this great love. If God is love, how can I not love you, whom He created and loves? Open my heart, Lord, to know and love all men as you do and see with Your eyes, Your compassion. Help me to know this world and all Your beloved creatures through the Most Sacred Heart of Jesus.
I am a slave to Your Most Sacred Heart, Lord, use me to promote this devotion to Your loving Heart!
John 14: 14, 18, 21
If you ask me anything in my name,
I will do it.

I shall not leave you orphans;
I shall come to you.

Whoever holds to my commandments
and keeps them
is the one who loves me;
and whoever loves me
will be loved by my Father,
and I shall love him
and reveal myself to him.

"Reach out to Me"
Matthew 7: 7
'…knock, and the door will be opened to you.'
Revelation 3: 20
Look, I am standing at the door, knocking. If one of you hears me calling and opens the door, I will come in to share a meal at that person's side.
Messenger: "Feed the hungry". I heard this for six weeks. I saw doors. It is through His Heart we will be saved. Go through the door of His Heart to eternal Salvation!
Jesus: I am the Way, the Truth and the Life. If you enter into the abyss of My Heart, you will be saved. My Heart will ward off the devil. It is your protection from the evils of this world. Come to Me and know My Heart. It is through My Most Sacred Heart all graces and mercies flow.
Messenger: All I want to do is to be wrapped endlessly in the fire of His love.
Jesus: I came into this world, a little baby. Mary walked My passion with Me, suffering for love of you. Always, total surrender to the Father's will. This is seen at My birth, this is seen as I lay in her arms under the cross. Mary and I both, always in total compliance to the Father's will.

Your peace and joy lie in doing God's will. Total surrender, your every breath depends on Me. Where do you think you are going in your busy, busy lives? The victory is won in doing the Father's will with love. In it lies your peace.
Song: God's Love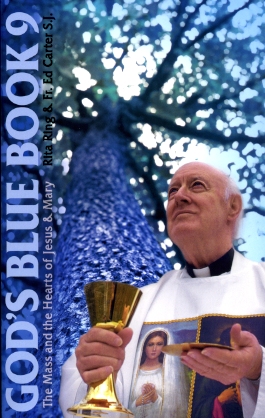 November 13, 1995
The Burning Embers of His Heart
R.
He lifts the veil and I realize the immensity of His love. I envision the burning embers of His Heart. I rested so deeply in His Heart. I envision the glow going in and out from darkness to light. He keeps a constant vigilance for us.
I felt the burning flames of His love from darkness to light. They went in and out with a red hue. It was a burning movement of a flame that went in and out.
My heart is so warm. Such an experience! My heart burns with deepest love of Him. I feel my heart now.
I begged Him to let me unite with Him in the highest union at every moment of my life. I long for Him, for Him alone, and this deep union with Him. Song, "In the deepest recesses of His Heart..."
I am so aware of the pulling in my heart like an ache, but not painful. I long for deep, deep, deep union with Him, I long to be so one in Him, so deeply embedded in His Heart.
I realize from reading
Mother at My Side,
that Mary is our prayer partner. A mother is always there. She is attentive to her child. She feels the child's pain. She is so joined to her child.
Mary is there, she is more than I can imagine, attentive to my every care. She is indeed my Mother. I do not have any fear if I realize her constant love and care, that someone constantly loves and cares for me.
I know her constant motherly presence with me.
It is in realizing this constant, motherly love that I am set free from fear and can rest so tenderly in His Heart.
How do I write what I feel? Mary, my Mother, help me to know your constant presence with me and your constant motherly care and love for me! I know this is the secret to my resting deeply in His Heart.
It was through Mary that Christ came. He was in Mary's womb. The connection between Them is so deep in the rosary meditations. It is in meditating on Their lives that I see this deep union between Their two Hearts. It is in Mary that I will feel secure and know His love. All these years I've missed my earthly mother who died when I was five years old. Now I know I have my heavenly Mother forever with me, leading me in deepest union with her Son! Her role as my spiritual Mother is to help me to unite more and more deeply in Him.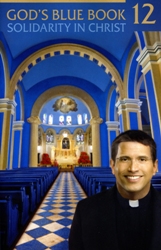 Excerpt from July 4, 1996 Rosary

Coronation

1.

Jesus: Your hearts are hard and cold, My beloved ones. I want to give you My burning love. You must open your heart and let Me fill you with this love. My love is on fire for love of you. I cannot penetrate your heart if you hold on to so many things against God's will.

2.

R. Mary complied always to the will of the Father. We see the angel appear to Mary and ask her to be the Mother of God, and the angel said, "Be not afraid, Mary." And we see Mary crowned "Queen of Heaven and Earth." God chose us, God created us, God picked us from all the possible souls, we were conceived in the womb of our Mother. We have been guarded and watched from the beginning. The Father created us with such unique talents and with such love. The Father has a plan for each one of us, He wants us in heaven someday. He wants us to help others to get to heaven. It is in living according to His will that we will have peace and joy in our lives.

3.

R. We must surrender and let go. We must pray to the Holy Spirit that we will know the Father's plan for us.

Jesus:

I call you, My beloved ones, every day to spend time with Me, that I will tell you the secret of My love, that I can reveal to you the Father's plan for you, for you are unique.

4.

Jesus: His plan is for you. You must come to Me each day in silence that I can reveal to you the mysteries of My love for you and tell you the Father's plan.

5.

R. Holy Spirit come to us that we will be filled with the fire of God's love. Impart to us Your grace that we will know more and more the mystery of Your love.

6.

R. We see with such limited vision. We do not see as God sees. You must pray for this vision, to not be so narrow minded and see only those things before us, but to see the Father's plan in its entirety, to know that soon, someday, we will be wrapped in this heavenly embrace with the Father, the Son, and the Holy Spirit, knowing Their love, feeling completely satisfied, and elevated to a height that we cannot even imagine in our human mind.

7.

R. And He took me to the red room, and it was there that I was embraced by the Father's love. I felt the love of Mary and the permeating action of the Holy Spirit, and I wanted for nothing, for I knew the love of the Almighty God. It was there that I felt so full and so complete. I felt elevated and raised to such heights. I existed in Him.

Jesus:

This is the oneness that I want with each one of you. I want to be one in your hearts. You must surrender that I can unite to you. Let go of all of those things that keep us apart. Let go of any division, bitterness, anger, hatred in your heart, that I will unite in the deepest love to your heart. I love you. I love you. I love you.

R.

It is in dwelling in Their Hearts, in giving our hearts to Jesus and Mary, that we have our little heaven on earth.

8.

R. And there will be one flock and one Shepherd. Mary is Queen of Heaven and Earth. She is guarding all her precious children and leading them closer and closer to her Son. We must give her our heart. If we ever stray, in any way, Mary leads us to the Heart of her Son. When we consecrate our hearts to the Hearts of Jesus and Mary, when we give our heart to Mary and Jesus, we can give the hearts of our loved ones to Them, in so far as we are able. Mary please care for them in a special way.

9. Song:

Be Not Afraid

10. Song:

Eye Has Not Seen

Jesus:

I have delivered these messages to you this afternoon. Open your heart and let Me penetrate your soul. I am giving to you special grace that you will join in a deeper union with My Heart. I am Jesus. I long for you to come and to be so close to Me.

Song:

May the Angels Lead You into Paradise

R.

It is in dwelling in Their Hearts that we are wrapped in the fire of God's love, that we feel His presence with us at all times. We do not have to be afraid, for God the Father, Son and Holy Spirit live within us in a special way when we are in the state of grace.

Jesus:

Be not afraid, My beloved ones, for I am with you and guarding you. The very hairs of your head are numbered. I love you. I love you. I love you.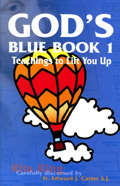 Come to the Source of Love
October 20, 1993

Jesus: ...I came to be here for you, you alone. I came for each of you individually. I am a personal God. You must see Me as present to you alone, as being your beautiful lover, Savior, and being there just for you. My heart aches at the indifference of My children. I love My children as you do and I am offended by them, by their lack of interest in God. They have no place for Me in their lives. I hurt so badly because I am a good God and I have so much to give them. I have all they need, but they ignore Me and act as if I don't even exist. This wounds My Sacred Heart. I cry by day and by night, just as you feel such pain when your children have forgotten you. They look at Me as a person who is not there for them when I am ever there. You know what I mean if you have experienced pain with your own loved ones. These are My loved ones, beloved children of My Father, and they are totally indifferent to God. What agony to be waiting for someone and they never come when you have done so much for them. I ache at their indifference and preoccupation. Come little babies, come home to where your heart longs to be. Come to Me. Let Me fill you and lick your wounds. Let Me minister to you. This world is hard and full of hate in people's hearts. I am gentle and kind and ready to love at any second. The world does not feed the soul. I cannot make My willful children come to Me. I give them a free will. I honor their freedom. Love does not demand its way. It yields to the other. I give to you. You choose Me or reject Me, My little babies. If you reject Me, you are rejecting the life for your soul. I am indeed saddened by all this. I am so sorrowful for their actions.

I am the author of love and I have all you need to know. Come to Me and I will teach you the greatest lesson--how to love! Do you want to be happy in your hearts? Then you must love God and love each other. I can teach you all you need to know, but you must come to be taught. Love is the key to Me, to each other, to eternal life. Love is the key to life. You have the potential to love as I instruct you. Will you use this key to unlock the hardened hearts or will you continue in your blind ways. Nothing will give you peace in your heart like love. Love frees you from others' hatred. Love gives you all you need. I am He Who teaches love. All love comes from Me first. Any love that is being transmitted on this earth had its origin in Me. Why go to others to find love? Come to the source. I am the source. You get love directly. It is true, it is powerful, it is from the author of love and it is yours for the asking. Come to Me and I will fill you with My love that you might love each other as I do. I love you. Will you come?
I Am A Personal God
October 21, 1993

Jesus: I am Jesus, Son of the Living God. Talk to Me the same everywhere. I am there, wherever you are. I am your closest friend. I am by your side. Turn to Me all day, every minute. Talk to Me when you are alone at home. Realize I am present to talk to you just as in church. I go with you everywhere you go and I am by your side. I want you to be present to Me, to talk to Me, to feel Me as physically with you. You never go alone. You carry Me in your heart. You are My temple. I dwell within you. Profess your love to Me, the Father and the Holy Spirit. Profess your love to Us often. Talk to Us. Ask for guidance. Pray to Mary, your Mother. She is always ready to help you if you pray to her. You need these helps in this world. Don't ever feel alone or frightened. You have a team with you, a team who have all the power. You can't lose ever if you call on the Power. You can have peace and joy in your heart at all times when you realize you are never alone. You have a team to help you who love you! Feel like a well loved child who is surrounded by caring adults. They do not worry. They are in heaven. They just operate and never fear or worry for their needs. You are cared for and surrounded by God the Father, God the Son, God the Holy Spirit and the Blessed Mother. You do not worry or fear. We are with you all day. You are surrounded by a sea of love!
Be A Baby
October 22, 1993 (excerpt)

Wait on the Lord and He will grant your heart's request. For I was hungry and you gave Me to eat. I was naked and you clothed Me. For I am the God of all nations, the Father of all justice. I make the winding roads open and My ways are straight and clear. Have no fear, My child, for I go before you to open the way. Your anxiety is useless. You worry and fret when I never leave your side. Oh, little one, how, indeed, I love you!
end of excerpt
Given October 29, 2016
R. Please spread blessed holy water
(You can also mix Jesus and Mary water
with your blessed Holy Water if you have it.)
in your yard, around your house,
in the state you live in.
And ask God to bless your state
Ask God to bless the United States
Pray all prayers through the intercession of
Our Lady of CLEAR – WATER.
Ask the Lady of CLEAR - WATER
to help with the blessed water.
Mary has appeared to me for 22 years,
in Ohio and Florida.