Prayer for Grace for our Country
Dear Father united to Jesus in the Holy Sacrifice of the Mass, the Sacrifice of Calvary sacramentally made present, celebrated around the world, in the Holy Spirit. We offer up all we do united to the Mass. We unite in one mind and one heart as members of the mystical body of Christ, with Christ our head in the pure and holy Hearts of Jesus and Mary, through the powerful intercession of Mary with all the angels and saints and souls in purgatory, and we beg for the saving grace, for our country, the United States. Please help us. We further pray for unity to always do the will of God in love. We spread the Blood of Jesus on the leaders and people of the United States and cast the devil into hell. We consecrate our country to the Sacred Heart and Immaculate Heart and all our dioceses, and beg for an outpouring of the Holy Spirit. God help us. We pray for our families, the priests, the Church and the world. In the Name of Jesus please hear us, we pray. We pray for our president and leaders. We pray that we are united as one nation under God to work together in love as God wants.
March 20, 2019
R. 40 days of Lent.

Do whatever you do for God.

It is in loving we are most like Him.


Pray for 2 special intentions.

God calls us to be holy. God calls
us to be faithful.
We see Abraham. He had great
faith in God. He trusted God.
God made Abraham the Father
of many nations.
God speaks to us in the Bible.
A mother wants to feed their
children correctly to help them
grow. In love a mother takes
care of what they need and
The mother assesses the
situation by caring how the
children are doing.
God has allowed our Mother Mary
to appear in Clearwater. God calls
her Our Lady of Clearwater, Our
Lady of Fatima in the Americas.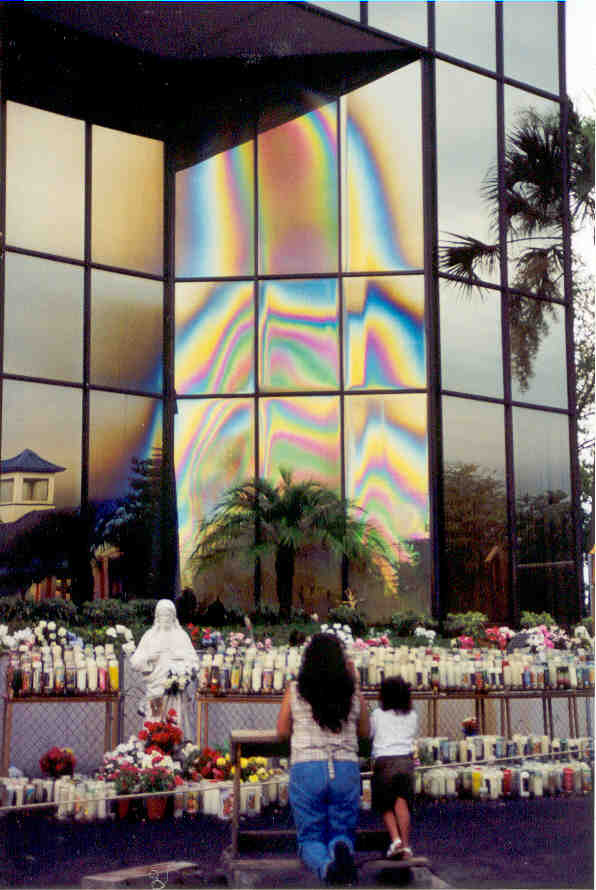 R. God led Abraham and Abraham
was faithful to his calling from
God. Abraham had to listen to
God – leave his home and
country and he showed great
faith and trust in God.
God called Abraham to be the
Father of many nations. Abraham
believed in God – he had great
faith and God kept His promise
to Abraham because he was
faithful to God –
he trusted God –
We are on a journey. Our true
home is heaven. We must
be faithful and believe in God
if we want to get there.
Heaven is a reward for those
who love and serve God.
God tells us what to do.
God gives us a sharing in His
life in baptism. God elevates
our knowing and loving capacity.
God feeds this sharing in His
life with the bread of life –
the Eucharist and the scriptures.
God has told us what we
must do to have eternal happiness.
We have a free will to choose
life or death. God gives
us rules and He gives
us grace to help us follow Him.
Abraham obeyed God's will.
Abraham loved God.
Mary is our spiritual Mother –
She is helping us to know we
need God's grace. God the Father
sent her to Clearwater to tell
us – many souls are going to
hell.
She begs us to spread the
message God has given to us in the
Shepherds of Christ. Jesus has given
His love letters in the Blue Books.
Jesus wants us eternally with Him
in heaven our true home, but
we must obey God's plan.
Think of the All Powerful
Almighty God loving us into
existence and telling us this
and wanting us to be loving.
Satan said "I will not serve."

Mary said many souls are going
to hell for eternity because they
rebel mortally against God and refuse
to do anything, to say they
are sorry for their offenses
against God – to ask for forgiveness.
A person can sin against God
and be a slave to his sins
because he refuses to tell
the truth about his hatred,
and disobedience, pride,
envy, jealousy, anger.
The first commandment
tells us about order –
God must be first in our
life.
A man who puts himself
before God lives in disorder
and living in disorder is
chaos, confusion, division –
Things in a Church, in
a home, with others can
be peaceful and united,
loving – united to God and
satan can work with a
person serving him to bring
chaos, confusion, hatred,
upheaval to the scene because
they think
"nobody can be over them"
This violates the first commandment.
This offends God.
Jesus wants us to be all that
God wants us to be –
to be co-operative and
serving God –
All we do – we should do
for God – God is watching
us and what we do.
We should live as Mary, our
Mother, the new Eve.
Mary said "yes"
Mary said "yes" always.
We should say to Christ
"I will go and do whatever
you want of me."
God calls us to our vocation –
Living our vocation as
God calls us to obedience
to God is to help us get to
our true home of everlasting
happiness in heaven.
God expects us to live in
His family united and loyal
to Him.
God puts people in our lives
to help us –
A person can isolate and refuse
to be accountable and
responsible.


R. God intends us to be united
and loving others.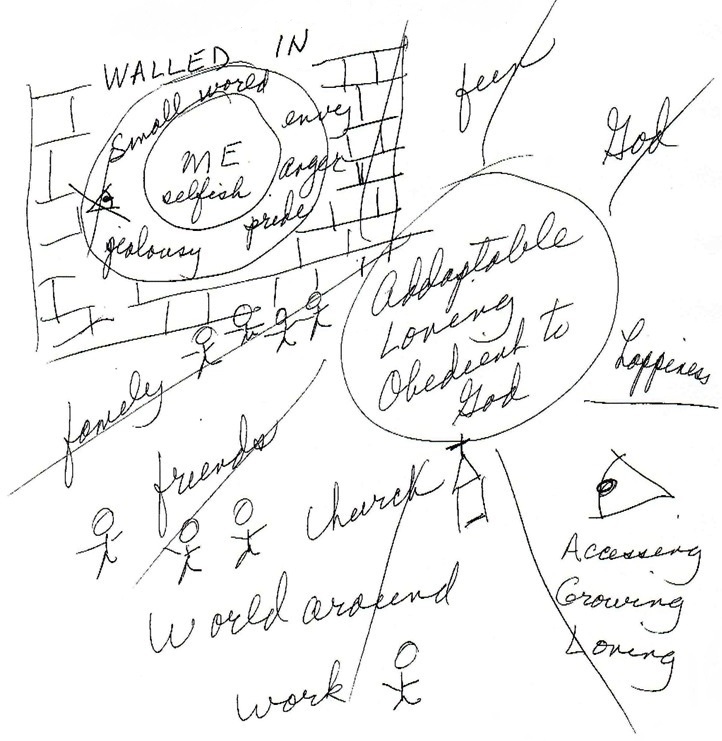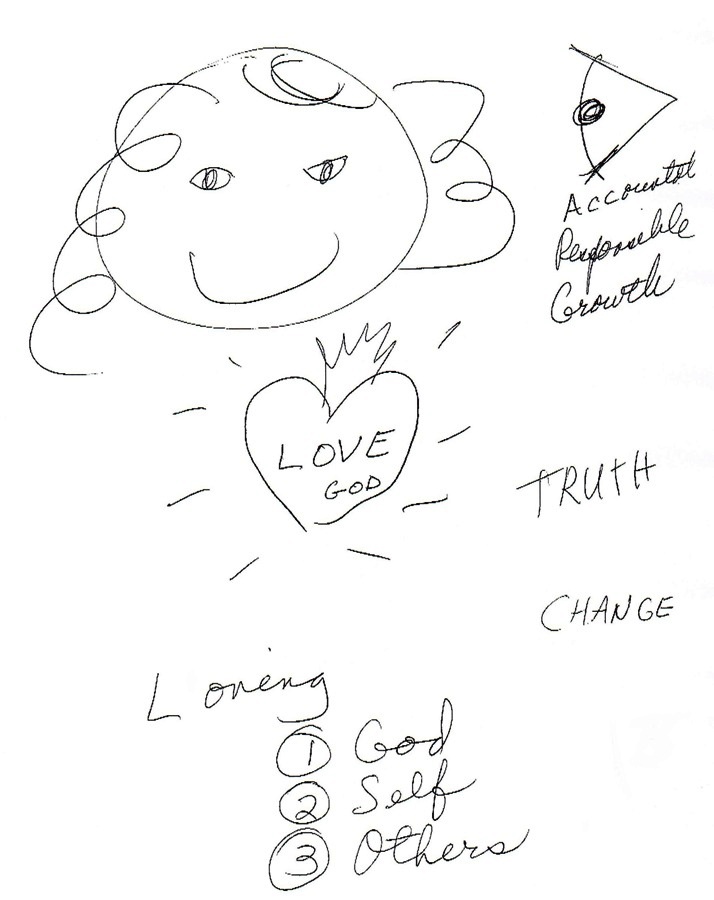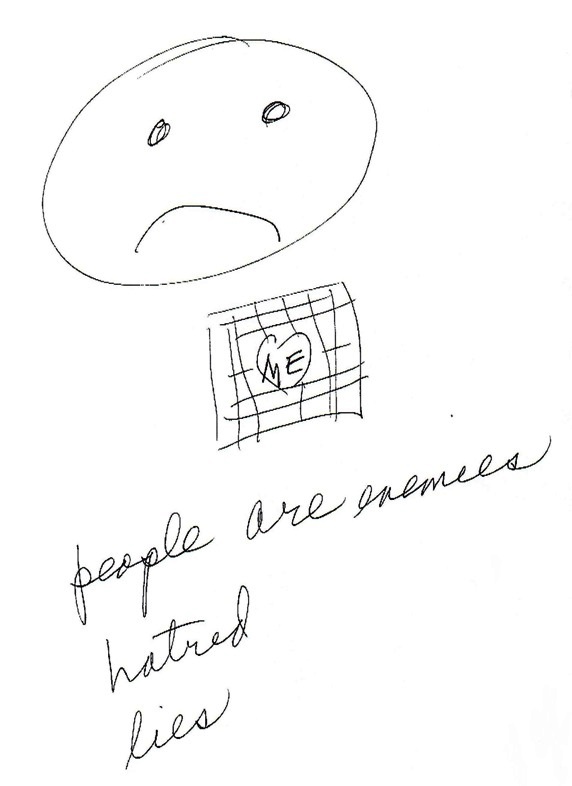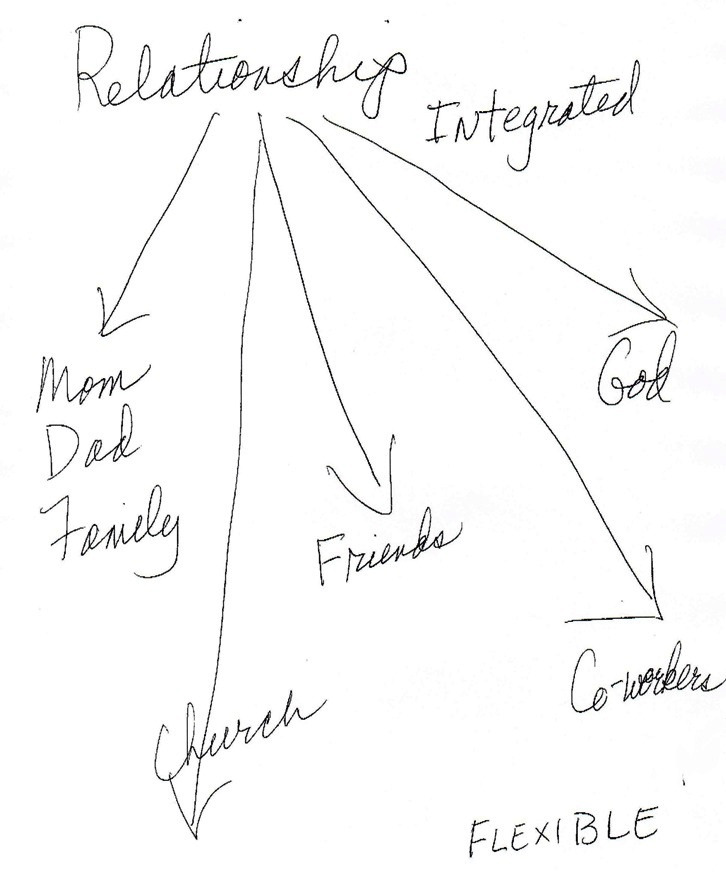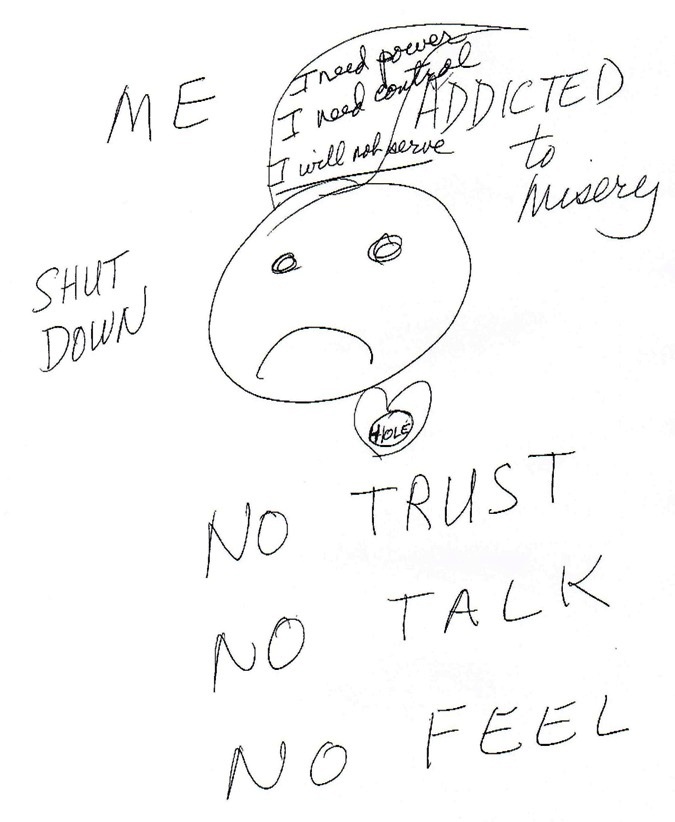 R. God called Abraham –
to leave everything
he had
and have faith in God –
Abraham was obedient.
---
BROTHERS who Hated
Cain killed Abel
Joseph's brothers hurt him
We are precious to God –
Relationship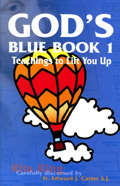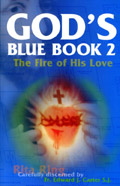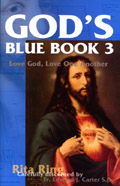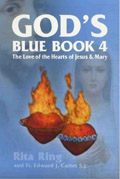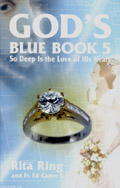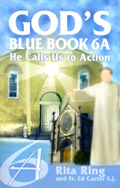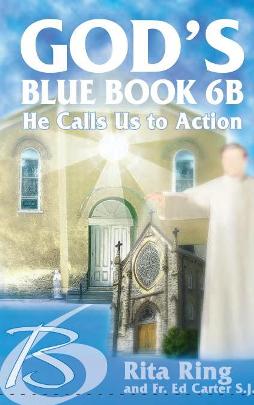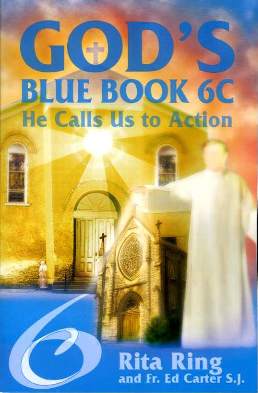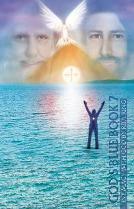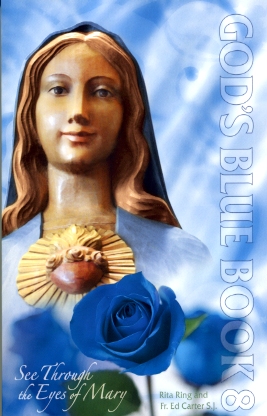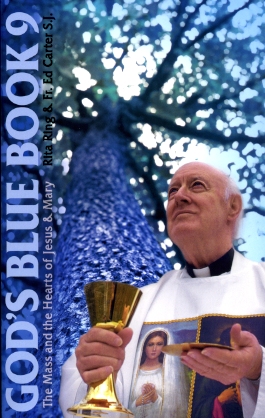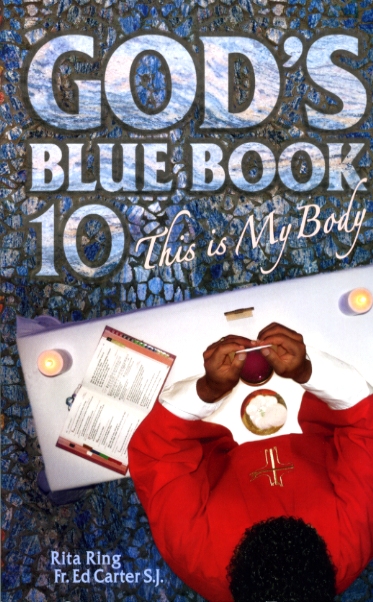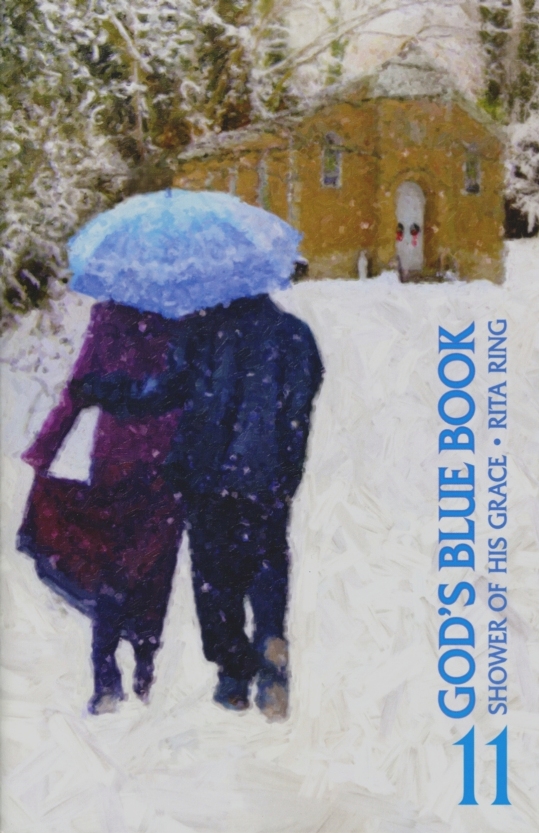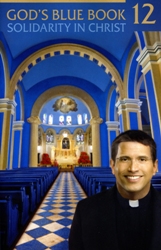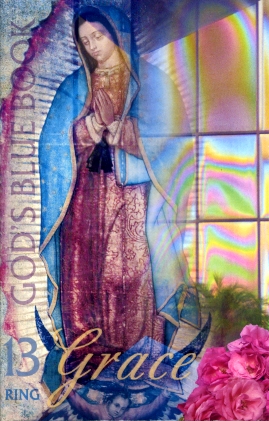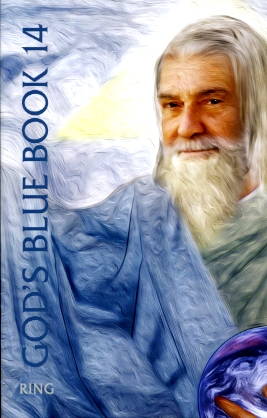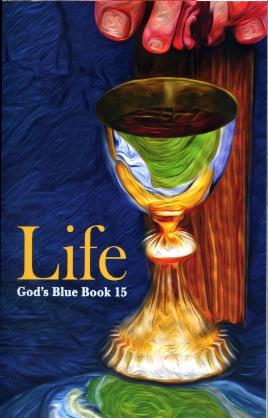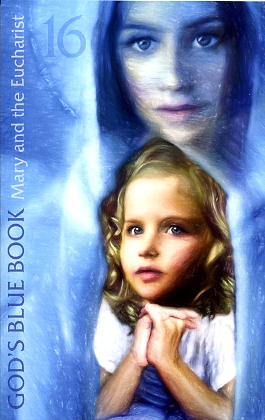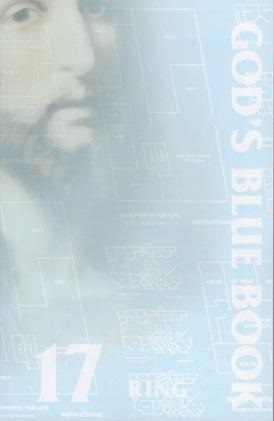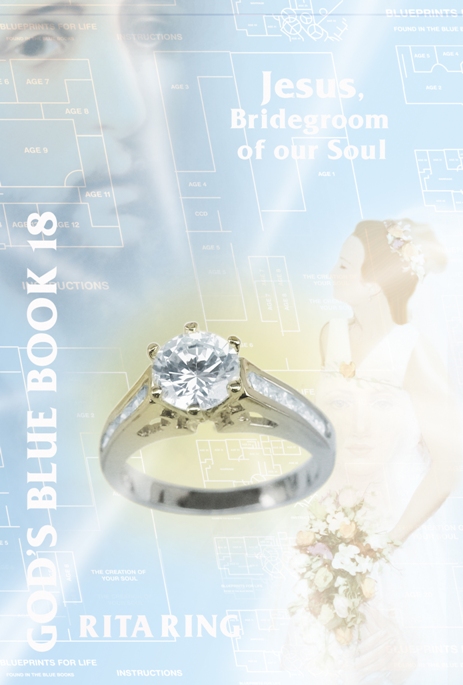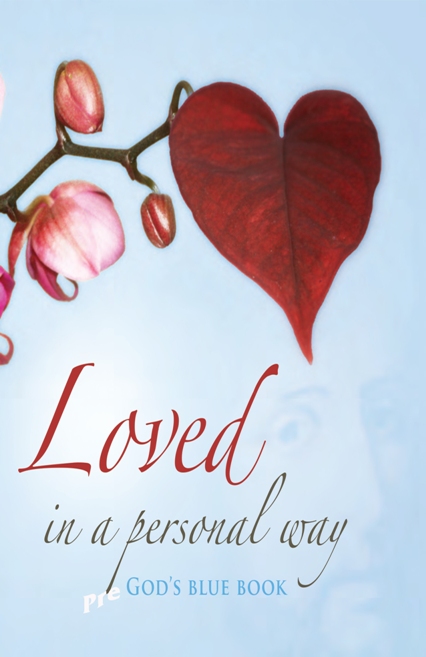 R. God gives us talents –
God calls us in justice
to use these talents
NOW and for
future generations.
To one He gave 5 talents
To another two talents

To another one talent
We have been given such
gifts from God –
The Holy Spirit wants
to possess us.
Men for others –
26 Years Ago
Use Your Talents

October 3, 1993 Chicago Marian Conference 11:30a.m.

Jesus: I am your Savior, Son of the Living God. I come to you that you might have life, not as the world gives you life, but My life which is life eternal. I carved you from My special carving and made you little less than an angel. I love you and cherish all the moments when you, My special child, come to sit with Me. I wait here and I hope you will choose to come, but I never force you. Your will is totally free and I give it to you because of My love and the will of the Father. I inform you in numerous ways. You do not have to guess and wonder. Come be with Me in this silence and all you need to know will be told to you. Your life is unfolding as a beautiful rose. Each petal falls and you plant My odors about as I so desire. I make your life full and sure as you trust in Me. No need for worrying, My little flower. My ways give you freedom if you listen to your heart. I am a personal God and you know Me as giving you fullness and life. You know there is some magnetism to Me and the way you crave to be part of Me. This is the work of the one, true God Who created you with a thirst that can only be quenched by Me. All roads that lead to Me give you fullness, worth, peace and joy, not as the world thinks, but as you yourself know true peace and joy. When I really touch you, you do not remain the same. I shed My Blood for you that you will have the life only I can give. What friend in this world would die for you? You, My child, were worth My dying for. I came that you will have life eternal and the gift I give is My Precious Blood for your sins. Come to Me in trouble and when you are bowed down. Come to Me in joy. Come to Me every day that you live and I will give you all you need. Seek to know Me more and more. Knowledge of Me, being with Me, are the only way to perfect peace. They lead to eternal life.

I have a divine plan for you. I created you with special gifts and talents to be used to do My work. They are not for your own self-promotion. You, My child, are nothing except as I created you. Why try to promote yourself? It is none of your own doing. I gave you the talents you are using. You had nothing to do with it. These talents were given to you to do My work. To use these talents to make yourself feel better than your brother is indeed a sin. You must realize they are loaned to you to work for Me. As you give someone a car, or loan them a place to stay, I loan you your talents to use to work for Me. If you do not work for Me and use them to make yourself better than your brother, you are offending Me. Likewise, if I give you talents and you do not use them because you think you are not as good as your brother, you are not being thankful to Me for My gifts to you. You are not using My gifts and that offends Me greatly. Each person was created by Me to do My work. Each person has all he needs to do My work. To be envious of others is fruitless. They have their job. You have yours. You are not supposed to do their work. That is why you were not given their talents.

Do your own work. Don't be envious of your brothers. Don't hide your talents. You did not earn them. I gave you your talents. You must sing because I will it. Others must do as I will them to do. It displeases Me to give you a gift and watch you hide it and make light of it. I give the gift. You must use all your gifts. They were given to you to do My work. Your brother has his gifts. Be grateful for your brother and he should be for you. You are all chosen by Me for a special mission. You know what to do. It feels right. I plant little seeds in your heart and all you do that is for you in the end feels right. You are not to be doing your brother's work or he yours. Talk to Me that you might know just what your work is and do it.

Do not hide your talents. Praise your God Who gave you these talents. Embrace and use them. This is not pride. This is My plan. I love you. I give to each of you, My precious children, as a mother who buys special Christmas gifts for each child. To buy gifts all the same for all your children is not to respect their specialness, their individuality.

Oh, I love you, little ones, so much. Please come to Me. I am so good and I wait to be with you and share My love with you. Come now. This is your top priority. All else will work when you come to Me first. I love you. You are My chosen children. Come and be filled and I make your loads light and I fill you with the Spirit of Salvation.

All roads that lead to Me are the right roads. Praise Me for I am good and I love you, little dear ones.

end of October 3, 1993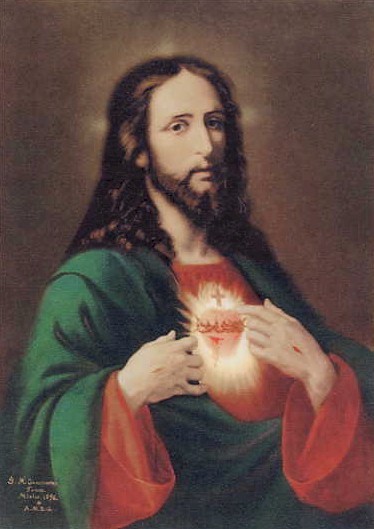 Prayer for Union with Jesus
Come to me, Lord, and possess my soul. Come into my heart and permeate my soul. Help me to sit in silence with You and let You work in my heart.

I am Yours to possess. I am Yours to use. I want to be selfless and only exist in You. Help me to spoon out all that is me and be an empty vessel ready to be filled by You. Help me to die to myself and live only for You. Use me as You will. Let me never draw my attention back to myself. I only want to operate as You do, dwelling within me.

I am Yours, Lord. I want to have my life in You. I want to do the will of the Father. Give me the strength to put aside the world and let You operate my very being. Help me to act as You desire. Strengthen me against the distractions of the devil to take me from Your work.

When I worry, I have taken my focus off of You and placed it on myself. Help me not to give in to the promptings of others to change what in my heart You are making very clear to me. I worship You, I adore You and I love You. Come and dwell in me now.

-God's Blue Book, January 17, 1994
R. Special gifts
Name them
and thank God –
use them for God's
work and others –
Jesus came from the
house of David –
God has a plan and
calls special
people –
David trusted God
David used his talents
David wrote the psalms
God calls –
We are to respond
in holiness –
Consistently
We must rejoice when
others serve God and
use their talents –
Learn to share –
Celebrate others' gifts –
Work with others for
growth –
We thank God for our
gifts
We praise God
We share our talents.
We see our own talents
we rejoice at others'
talents given by God!
We live in communities –
The Trinity is the most
perfect community –
We are called to be
loving, united, holy.
We are given a call by God.
The Church
is ONE
Holy
Catholic and
Apostolic.
We are to grow in
more and more perfect
love.
Sing: I Am the Bread of Life
Song: A Song from Jesus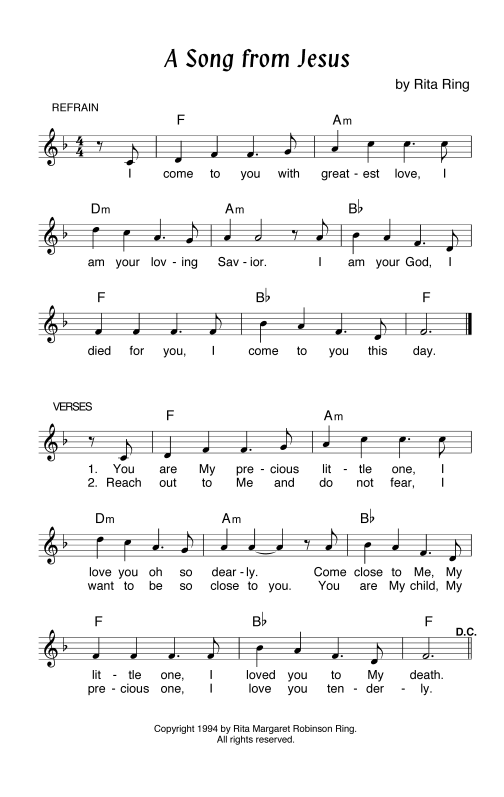 R. God calls us to be holy!

CALL → Response
We were created to
KNOW
LOVE and
SERVE GOD!
1 Peter 1: 15-16

but as obedient children, be yourselves holy in all your activity, after the model of the Holy One who calls us, since scripture says, 'Be holy, for I am holy.'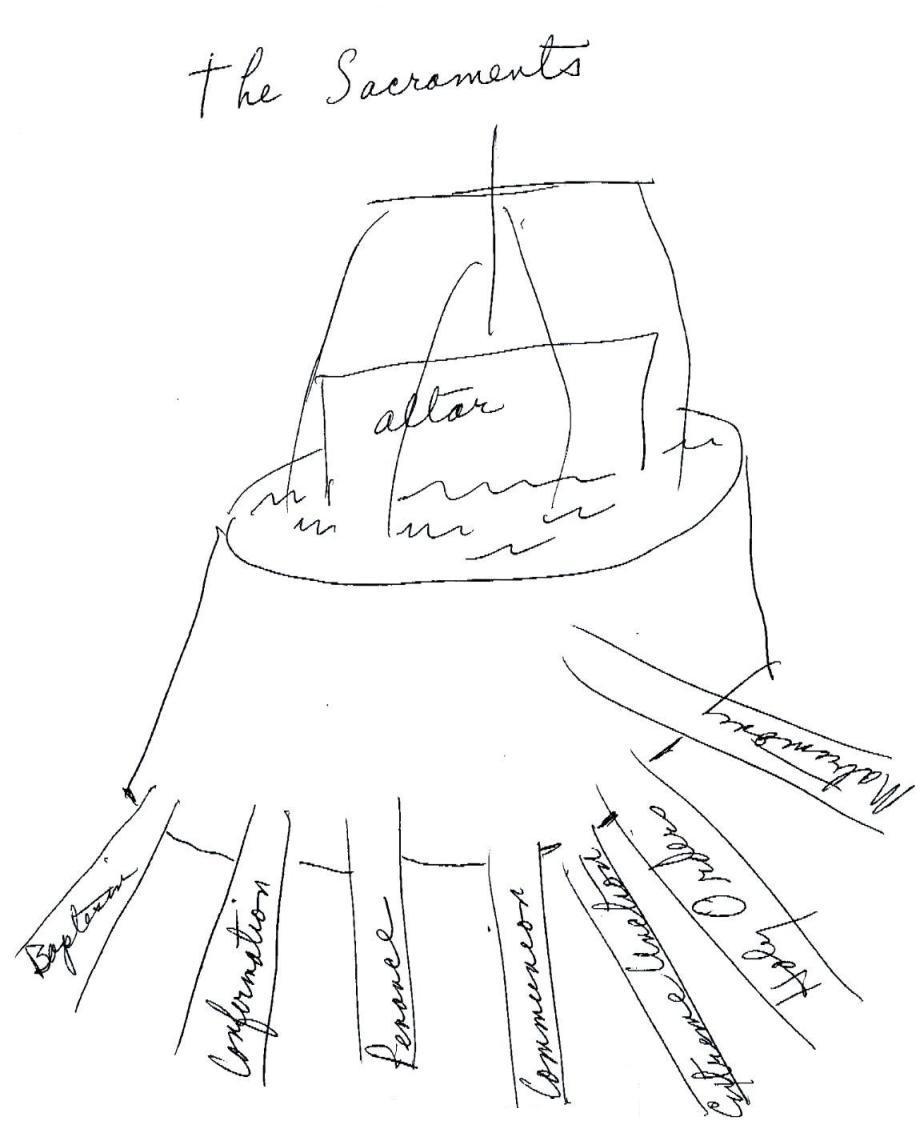 From the Priestly Newsletter Book III by Fr. Edward Carter, S.J.
The Holy Spirit And Mary

The late Archbishop Luis M. Martinez of Mexico strikingly speaks of the ongoing cooperation of Mary with the Holy Spirit regarding the reproduction of Jesus within us: "Christian life is the reproduction of Jesus in souls…

"Now, how will this mystical reproduction be brought about in souls? In the same way in which Jesus was brought into the world, for God gives a wonderful mark of unity to all His works. Divine acts have a wealth of variety because they are the work of omnipotence; nevertheless, a most perfect unity always shines forth from them because they are the fruit of wisdom; and this divine contrast of unity and variety stamps the works of God with sublime and unutterable beauty.

"In His miraculous birth, Jesus was the fruit of heaven and earth…The Holy Spirit conveyed the divine fruitfulness of the Father to Mary, and the virginal soil brought forth in an ineffable manner our most loving Savior, the divine Seed, as the prophets called Him…

"That is the way He is reproduced in souls. He is always the fruit of heaven and earth.

"Two artisans must concur in the work that is at once God's masterpiece and humanity's supreme product: the Holy Spirit and the most holy Virgin Mary. Two sanctifiers are necessary to souls, the Holy Spirit and the Virgin Mary, for they are the only ones who can reproduce Christ.

"Undoubtedly, the Holy Spirit and the Virgin Mary sanctify us in different ways. The first is the Sanctifier by essence; because He is God, who is infinite sanctity; because He is the personal Love that completes, so to speak, the sanctity of God, consummating His life and His unity, and it belongs to Him to communicate to souls the mystery of that sanctity. The Virgin Mary, for her part, is the co-operator, the indispensable instrument in and by God's design. From Mary's maternal relation to the human body of Christ is derived her relation to His Mystical Body which is being formed through all the centuries until the end of time, when it will be lifted up to the heavens, beautiful, splendid, complete, and glorious.

"These two, then, the Holy Spirit and Mary, are the indispensable artificers of Jesus, the indispensable sanctifiers of souls. Any saint in heaven can co-operate in the sanctification of a soul, but his co-operation is not necessary, not profound, not constant: while the co-operation of these two artisans of Jesus of whom we have just been speaking is so necessary that without it souls are not sanctified (and this by the actual design of Providence), and so intimate that it reaches to the very depths of our soul. For the Holy Spirit pours charity into our heart, makes a habitation of our soul, and directs our spiritual life by means of His gifts. The Virgin Mary has the efficacious influence of Mediatrix in the most profound and delicate operations of grace in our souls. And, finally, the action of the Holy Spirit and the co-operation of the most holy Virgin Mary are constant; without them, not one single character of Jesus would be traced on our souls, no virtue grow, no gift be developed, no grace increased, no bond of union with God be strengthened in the rich flowering of the spiritual life. mm

"Such is the place that the Holy Spirit and the Virgin Mary have in the order of sanctification. Therefore, Christian piety should put these two artisans of Christ in their true place, making devotion to them something necessary, profound, and constant." 18
18. Archbishop Luis M. Martinez, The Sanctifier, op. cit. pp. 5-7.
R. We are to belong to God.
The saints answered
God's call –
Jesus carried the cross –
The cross teaches us
to be like Jesus!
We answer God's call.


March 26, 1996
R. I came to All Saints Church before a beautiful Monstrance of gold that contained Our beloved Savior. He was adorned in light, the altar beneath shone with the brightest light and the cross behind was entirely silhouetted with the same celestial light. I was overwhelmed with the presence of God and cried deeply from the awe of it all.
To be so aware of the Almighty God truly present in His splendor and glory—to know the presence of God, to see the glistening of the gold and the light and reflection of the cross behind Him—my beauteous love—words do not exist to describe the rapture of a heavenly embrace! I cry because of the immense awe within my being to know Him. God truly present in His majesty and glory and oh, God, I behold the presence of a heavenly court. You opened wide the heavens and lifted up the veil and I knew You in Your splendor and glory. I behold God, Father, Son, and Holy Spirit.
"I am the Way, the Truth and the Life." He is the Almighty God. He shows us the celestial lights with which He will light this earth. Many must surrender their hearts to His Heart and Mary's heart. It is in surrendering, the Spirit will move in the hearts of men and the light of God will shine on the darkened earth. Not with a light that you comprehend, but a light that is divinely granted—a light beyond all lights, a vision beyond all visions. It takes the surrender of minds and hearts to God. The Spirit cannot move in us when we are in control. Surrender and give Him our heart and He will make us fishers of men.
We are His apostles in the Shepherds of Christ Movement. He is sending us out into the world to light the hearts with His burning love. We are chosen by Him and He is giving us abundant graces to grow in our union with Him. He will light this world with His burning love. Our hearts must be open. We must surrender and let go and reach beyond the senses, reach with our hearts. Pray for faith, pray for the vision of God.
Note: I cried all through this writing, having the presence of God and being in great ecstasy to behold Him. May God touch your heart and may His Spirit move within you. May you be filled with the grace of God to surrender and let Him accomplish a great work within you.
And I was filled on high with His miraculous light and He reached down and spoke within me. I was filled as never before and knew the presence of God, Father, Son, and Holy Spirit.
Note: As I finished, the bells at All Saints Church rang at 9:00 A.M. As I began to experience the immense splendor, the bells of 8:00 rang. Words do not express anything that I saw or experienced or know from this ecstasy. This was the greatest and the first of three visions, which defined clearly to me our role in the Shepherds of Christ Movement. Jesus defines clearly the role of Fr. Carter in this great mission given to him by the Father.
For Fr. Carter from Jesus:
To him who has eyes to see, they will see - not with earthly vision, but with the eyes of faith, and to him who has ears to hear, he will hear with the fluttering of the Spirit moving within him.
I am the Way, the Truth, and the Life. I am the Almighty God. I say to the rocks to fall and they fall and to the grass, grow, and it grows, and to the sun, shine, and it shines. I give to you My love in these letters. Filled with My love, you will conquer this earth, not with weapons and powder or force, but with fires of My love. The fire will wipe out the hatred in the cold hearts and the earth will be covered with My celestial light. The earth will rock and I will appear in the heavens adorned in power and glory and the contrite hearts will be saved. I came to separate the sheep from the goats, the light from the darkness. I come and no one pays Me heed.
To you, My beloved son, Father Carter, I have sent you on a mission to spread this fire that will cover this earth. The hearts of men will turn from their sick and desolate ways to hearts gentle as a little lamb.
There will be one flock and one Shepherd and My staff will rule over all. Hearts consecrated to Our Hearts will lead the light across the earth. This light will be a light of intense brightness, brighter and hotter than any light from a flame. It will be the fire of God's love. The Spirit will move in the hearts of all consecrated to My Heart, and you will know how fire truly spreads, for the love of God is a fire. It is vibrant. It is encompassing. It is smoldering, burning deep within and speedily spreading on the outside. No fire on this earth can ever describe the burning embers that burn from the Sacred Heart of Jesus. No fire burns like the fires coming from My Heart and hearts filled with the love from the Sacred Heart of Jesus.
I have written your name, Fr. Carter, in My Heart, never ever to be blotted out and this earth will be renewed with the fire of God's love through you. You are My beloved priest-son, forever, according to the order of Melchizedek. Most holy and most sacred are your hands that consecrate the Host and write My precious newsletter for My beloved priest-sons. You are never unguarded. You are held within the deepest chamber of My Heart, and you will spread My love to the priest-sons of this earth.
I am Jesus. You will spread My love to all souls on this earth. I love you with the tenderest burning love. I am Jesus, your beloved Savior. end of March 26, 1996
R. Mary is Mother of Jesus –

John 19: 26-27

Seeing his mother and the disciple whom he loved standing near her, Jesus said to his mother, 'Woman, this is your son.' Then to the disciple he said, 'This is your mother.' And from that hour the disciple took her into his home.
R. Rosaries from the Hearts
of Jesus and Mary.

shipped from the printers
December 17, 1996

Mary appeared
December 17, 1996
Jesus: When you use these
rosaries I will outpour
the grace I gave
when they were
delivered –
To those who worthily
pray the rosary
with My meditations.
R. Mary said "yes"
Mary is perfect handmaid
of Jesus
Mary appeared 25 years
telling us she is
here with us
Mary always did the
will of Jesus –
How is your relationship
with your spiritual
Mother?
What is a handmaid?
Someone who helps
others –
Someone who cares
for others –
Mary was the perfect
handmaid of Jesus
which meant she
would do anything
for Jesus.
Hail Mary
Hail Mary, full of grace, the Lord is with thee; blessed art thou among women, and blessed is the Fruit of thy womb, Jesus. Holy Mary, Mother of God, pray for us sinners, now and at the hour of our death. Amen.
R. Mary is Mother of the
Church –
"Yes", Mary
said
"Yes" to God
Given
October 29, 2016
R. Please spread blessed holy water
(You can also mix Jesus and Mary water
with your blessed Holy Water if you have it.)
in your yard, around your house,
in the state you live in.
And ask God to bless your state
Ask God to bless the United States
Pray all prayers through the intercession of
Our Lady of CLEAR – WATER.
Ask the Lady of CLEAR - WATER
to help with the blessed water.
Mary has appeared to me for 22 years,
in Ohio and Florida.