March 23, 2017
R. Please help me – I beg and I cry
unto Thee. I give You myself –
I love You, Jesus.
I am a son of God. God
wants me to be with Him eternally
in heaven. My goal and my eyes
are on this.
Where there is justice, there
will be peace. We look to the
Holy Spirit to give us His gifts –
the gifts of the Holy Spirit can be
ours. We pray to Him to possess
our souls and give us His gifts of
wisdom and understanding, knowledge,
prudence, piety, counsel and
Fear of the Lord.
The Holy Spirit gives us
strength and light.
Come Holy Spirit, Come and Possess
my soul. Come lead me more
and more into the ways of
God, I love You so much
Holy Spirit – I want to be
so intimately one with You,
my God, my All.
The Holy Spirit gives Wisdom for me
to know the Father's will – He
fills me with love to give God
what He wants, I would not
want to offend Him with
the slightest sin because it
is my God I love.
Relationship with God –
our life's work – to know and
love Him and to see what God
wants of me now and forever.
I love You God, You are my all,
in You I breathe and my
heart beats – for You my Savior –
my love and relationship with
You is reality.
Thank You for the Church
and the sacraments for Your
love for me. Thank You for
the Eucharist in China and
the building and the waters in
Florida –
Thank You God for all
Your gifts to me –
God has all the power – we
pray for the gifts of the Holy Spirit.
God is infinite. God is
Almighty. God is all powerful.
God guides us, I am Your
little child, I am Yours
Lord, I want to have
my life in You –
Dear God teach us to walk
in the path of knowledge –
Dear God help me to know and
love on a supernatural level –
This is so high – to know God!
Help me to know God and give
me Wisdom – I thirst to know
Thee, my God. To love Thee
ever more, to know Your
presence in me – in others
to love God – to love as You
desire me to love –
Give me Wisdom to know how
to live according to God's will –
today in love.
Jesus gave His all for love of
us – He gave Himself – the
Lamb of God –
I see the Blessed Sacrament –
I know God gives Himself to
me today in the Eucharist –
My beloved God loves me so
much and gives Himself to
me in such love!
Prayer for Union with Jesus
Come to me, Lord, and possess my soul. Come into my heart and permeate my soul. Help me to sit in silence with You and let You work in my heart.

I am Yours to possess. I am Yours to use. I want to be selfless and only exist in You. Help me to spoon out all that is me and be an empty vessel ready to be filled by You. Help me to die to myself and live only for You. Use me as You will. Let me never draw my attention back to myself. I only want to operate as You do, dwelling within me.

I am Yours, Lord. I want to have my life in You. I want to do the will of the Father. Give me the strength to put aside the world and let You operate my very being. Help me to act as You desire. Strengthen me against the distractions of the devil to take me from Your work.

When I worry, I have taken my focus off of You and placed it on myself. Help me not to give in to the promptings of others to change what in my heart You are making very clear to me. I worship You, I adore You and I love You. Come and dwell in me now.

-God's Blue Book, January 17, 1994
R. Sin is slavery –
We meditate on the slavery of
the Jews – it was so awful –
they were whipped and forced
by the Pharaoh – living a
horrible existence –
A man a slave of satan is
living a horrible existence –
in darkness and down
so low – he sinks
lower in his stubbornness
refuses the plan of God –
and over and over again a man
of darkness refuses God's
grace.
Life is in God –
We see the people collapsing
before Babylon because they
would not listen to God as
Jeremiah warned.
We see the words of the
prophet Jeremiah – the people
refused to listen to him
and they were blind!
God is Almighty – All powerful –
God gives us Laws to live by –
the man who obeys the commandments
of God walks in happiness –
The man who disobeys God's
commandments walks in
darkness as he is ruled by
his stubborn pride he goes
more and more into darkness.
His vision is dark and
blinded – he does not see
as the man of light – His
life becomes misery and
he sees others as enemies if
he continues to walk in his
own self-made slavery to
his sin –
A man holding on to evil
moves further and further
from God and stubbornness
keeps him in blindness
and sin if he refuses to
see himself rebelling against
God. Pride in a man leads
to more and more stubbornness
and sin.
The man who loves God and
works on his relationship
with God – sees himself
under God and seeks purity
of heart, asking for forgiveness
and having real sorrow for
his sins because he offends
God, whom He loves, and is
all worthy of our love and
he offends his fellow men
when he sins because God
commands we love our brothers –
Love is the rule of the just man's
heart. Love is what makes
us more and more living in
the image of Jesus.
Love rules the holy, happy
heart!
We are to worship God.
We have the Eucharist exposed
in China.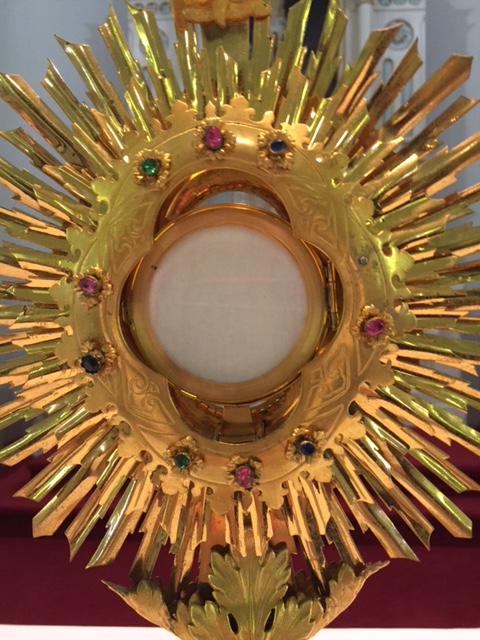 R. We are to Adore and Worship
and love God.
Kneel before God and love Him.
We see the burning bush – Moses
saw – the love of God never
runs out – God's love is
eternal – God wants us to
love and to treat our neighbors
with love –
If we obey God's law and
live according to His will in
love – we can go to heaven
forever – Heaven is a reward –
Our life here is to prepare us
for a life of love in heaven.
The Hebrews were in
bondage – a man in sin and
holding onto the darkness –
operating against God's will
and failing to love God and
others is in bondage –
slavery to sin from his
own choices.
God is love and in Him
is no darkness –
We are to help in the work of
redemption. God gave us life
to love Him and love our
brothers and help them and
ourselves to go to heaven.
Christ is our Savior – Christ
is our Redeemer –
We see how Moses led
the Jews from Slavery –
Jesus came to lead us
out of slavery – to love
us – He showed us His love
on the cross. Jesus is our Redeemer.
God has a plan for us. We have a
vocation He has given us – we
are to live our vocation as God
wants, doing all He has asked
us to do – so someday we can
go to heaven –
Jesus: "Job well done, good and
faithful servant – come
with Me into paradise,
I am a just God – I
know the love of your
heart and your works,
you have served Me
as you were called to do –
You are My faithful servant,
come and enter My eternal
Kingdom of Love, My precious
servant."
R. Dear God I live to sing Your
praise and Your glory –
I live to give You honor
and glory.
Oh God rescue me from the
hands of the wicked –
You, Oh God are my strength –
my stronghold –
I worship and honor, You, my God –
You are Mighty, my God and
all loving –
You have taught me Your
ways –
given us Your commandments
and Your Word –
You have given us the
Light of Life to
follow You and love
You and love our
brothers and our
enemies –
Oh God open the portals of
Your Heart so I can
bask in Your everlasting
love that never flickers
or goes out –
Oh God Your deeds are great
indeed –
God gives us light every day –
the light steals across
the sky and the day
comes anew – everyday.
We see God's love for His people –
for the Father gave His only begotten
Son –
God is a God of mercy and
of love – only the fool
holds onto darkness – clings
to that which is evil –
God is with us – we are
so blessed – be grateful
and love Him – it is
His due –
We were created to love –
Created in the image and likeness
of God –
Psalm 24: 1-6
To Yahweh belong the earth and all it contains,
the world and all who live there;
it is he who laid its foundations on the seas,
on the flowing waters fixed it firm.

Who shall go up to the mountain of Yahweh?
Who shall take a stand in his holy place?

The clean of hands and pure of heart,
whose heart is not set on vanities,
who does not swear an oath in order to deceive.

Such a one will receive blessing from Yahweh,
saving justice from the God of his salvation.
Such is the people that seeks him,
that seeks your presence, God of Jacob. Pause
Priestly Newsletter Book II - September/October 1997
In all this Mary offers an example. Selfishness was totally foreign to her. She did not belong to herself. She belonged to God. She was not closed in upon herself. She was completely open to God. When God spoke, she listened. When God pointed the way, she followed. She realized that life is not a process a person masters by carefully mapping out one's own self-conceived plans of conquest, but a mystery to be gradually experienced by being open to God's personal and loving guidance.

Selfishness, then, did not close Mary off from God's call. Neither did fear. God asked her to assume a tremendous responsibility. He asked her to be the Mother of Jesus. Mary did not engage in a process of false humility and say that such a great role was above her. She did not say that she did not have the proper qualifications for this awesome mission. Briefly, she did not waste time looking at herself, making pleas that she was not worthy, telling the angel he had better go look for someone else. No, Mary did not look at herself. Her gaze was absorbed in God. She fully realized that whatever God asked of her, His grace would accomplish. She fully realized that although she herself had to cooperate, this work was much more God's than hers.

Mary's words, then, truly sum up what is the authentic Christian response at any point of life, in any kind of situation: "I am the handmaid of the Lord," said Mary, "let what you have said be done to me".
R. Mary totally accepted God's
will – Mary loved
God's will –
Luke 1: 31
Look! You are to conceive in your womb and bear a son, and you must name him Jesus.
R. God gives the prisoners in
darkness a free will to
come out of their slavery and
darkness and be forgiven
and have mercy,
but because of pride and
loving the darkness of their
rebellion against God and
sin – they can refuse grace
after grace God gives them –
for the devil deceives them
and lies to them and is
envious of them – since
he is going to hell – he wants
the ones he tempts and traps
to take him (the devil) as
their council –
Like Eve in the Garden –
she listened to the devil –
wanted to be equal to God –
disobeyed God and she
was thrown out of paradise –
In Sunday's readings
the woman at the well kept
changing the subject when
Jesus talked to her –
The person serving God –
serves God – they are in
one mind and one heart –
they don't automatically
rebel against authority
in pride – they listen
and try to be united
in one mind and one
heart – Living their
vocation as God wants them
to be – living it as a
gift from God.
Song of Songs 2: 8-14
I hear my love.
See how he comes
leaping on the mountains,
bounding over the hills.
My love is like a gazelle,
like a young stag.

See where he stands
behind our wall.
He looks in at the window,
he peers through the opening.

My love lifts up his voice,
he says to me,
'Come then, my beloved,
my lovely one, come.
For see, winter is past,
the rains are over and gone.

'Flowers are appearing on the earth.
The season of glad songs has come,
the cooing of the turtledove is heard in our land.
The fig tree is forming its first figs
and the blossoming vines give out their fragrance.
Come then, my beloved,
my lovely one, come.

'My dove, hiding in the clefts of the rock,
in the coverts of the cliff,
show me your face,
let me hear your voice;
for your voice is sweet
and your face is lovely.'
R. The Blue Books tell us how
much God loves us –
What a gift they are –
"Letters of love from Jesus,
to us"
"What a gift" –
A person walking in darkness
and going into deeper
darkness sees everything
as dark – it is run
by satan who wants confusion,
chaos, argumentation,
rebellion, pride.
The person in darkness listens
to satan –
who tells them what is
right is wrong and
what is wrong is right –
And he tries to snare them
so they live with
satan as their master.
Pray to St. Michael –
Oh Eternal light, come to me,
let me live in the light
of justice and right –
When the Holy Spirit is in us – the
truth is in us –
what is right is right and
what is wrong is wrong –
Mary: To those lost in darkness –
they can cling like
blind-men being led
by satan's lies and they
give into satan –
I am Mary –
I crush the head of satan –
You must be servants of God –
a man puffed in pride –
in rebellion to God –
walks in darkness of
his own making –
So stubborn – rebelling
against God and living
in anger and darkness
and pessimism –
They see failure –
They see the fruit dwindle
and are withered
like their hearts –
R. Come, oh Come, my beloved
Jesus – You are the
Light of the World –
Salvation is in Him –
Jesus is meek and tender of
heart –

Excerpt from the Spirituality of Fatima
by Fr. Edward Carter, S.J.
October 13, 1917
On October 13, 1917, there were more than 70,000 people gathered in the Cova da Iria in Fatima, Portugal. They had come to observe a miracle which had been foretold by the Blessed Virgin to three young visionaries: Lucia dos Santos, and her two cousins, Jacinta and Francisco Marto. (1) Shortly after noon, Our Lady appeared to the three visionaries:

As the Lady was about to leave, she pointed to the sun. Lucy excitedly repeated the gesture, and the people looked into the sky. The rain had ceased, the clouds parted, and the sun shone forth, but not in its usual brilliance. Instead, it appeared like a silver disc, pale as the moon, at which all could gaze without straining their eyes. Suddenly, impelled by some mysterious force, the disc began to whirl in the sky, casting off great shafts of multicolored light. Red, green, blue, yellow, violet—the enormous rays shot across the sky at all angles, lighting up the entire countryside for many miles around, but particularly the upturned faces of those 70,000 spellbound people.

After a few moments the wonder stopped, but resumed again a second and a third time—three times in all—within about 12 minutes. It seemed that the whole world was on fire, with the sun spinning at a greater speed each time.

Then a gasp of terror rose from the crowd, for the sun seemed to tear itself from the heavens and come crashing down upon the horrified multitude.... Just when it seemed that the ball of fire would fall upon and destroy them, the miracle ceased, and the sun resumed its normal place in the sky, shining forth as peacefully as ever.

When the people arose from the ground, cries of astonishment were heard on all sides. Their clothes, which had been soaking wet and muddy, now were clean and dry. Many of the sick and crippled had been cured of their afflictions. (2)

---

NOTE:

2. For background material on Fatima, I am particularly indebted to Our Lady of Fatima's Peace Plan from Heaven (Rockford: TAN Books and Publishers, Inc., 1983). pp.7-8.
R. Here are the rainbows from
the feast of the Epiphany.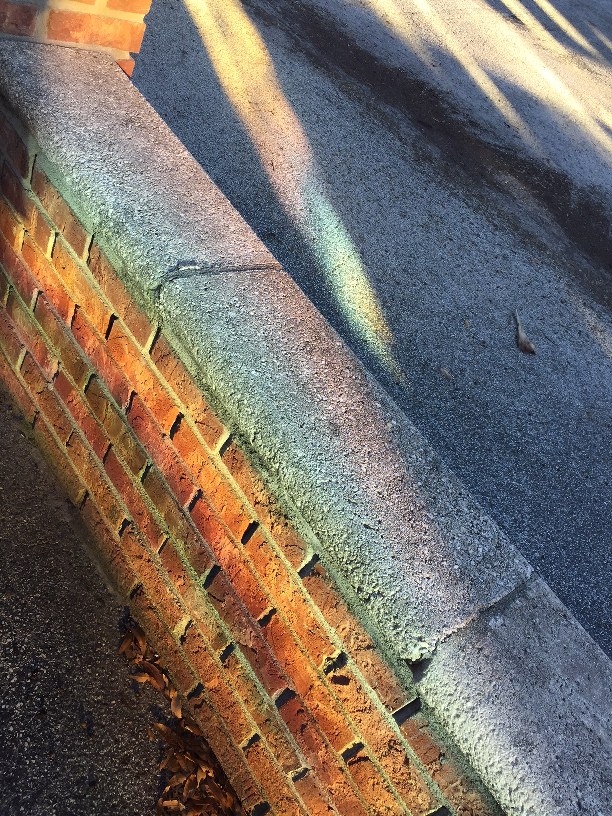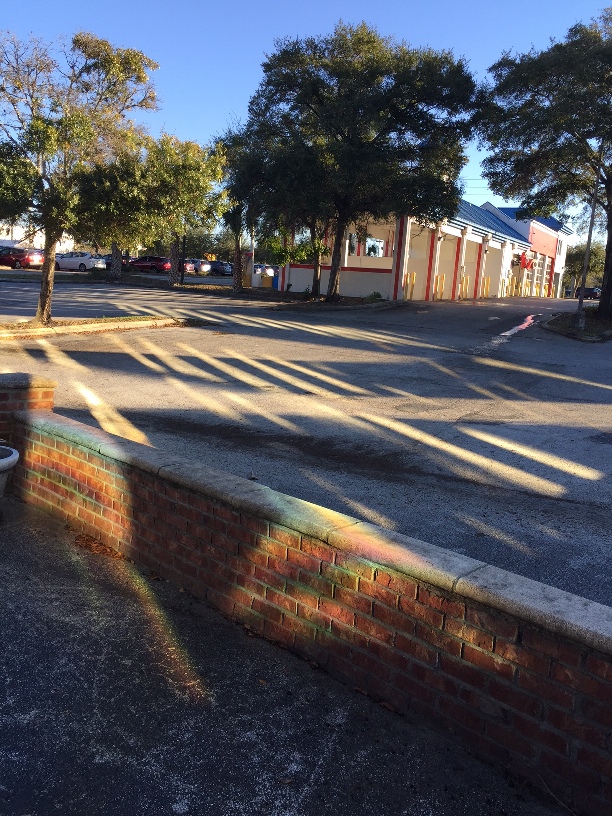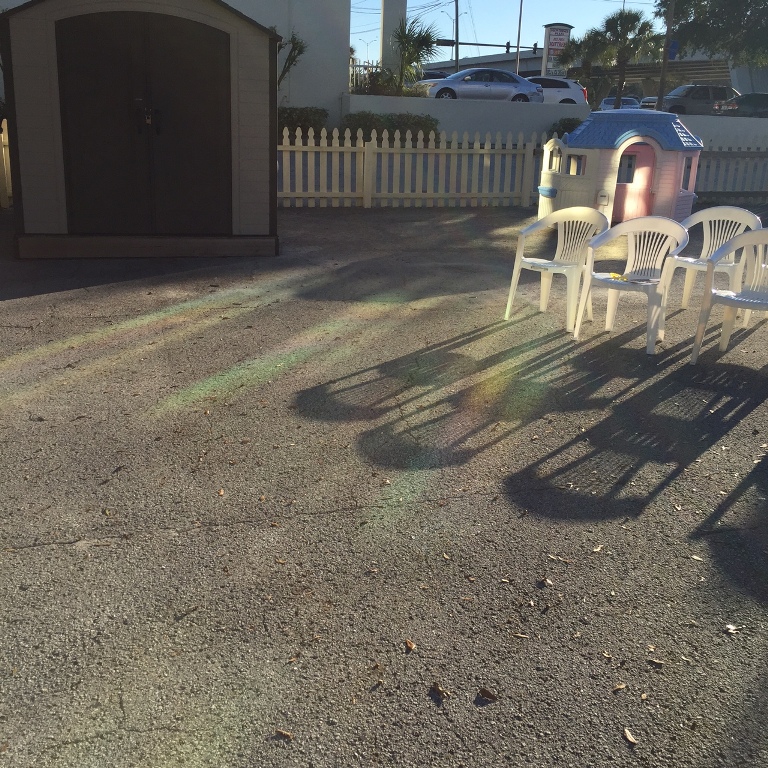 All 5ths - Our Lady of Clearwater Florida


July 5, 2000


September 5, 2000


October 5, 2000


November 5, 2000


December 5, 2000
| | | | | |
| --- | --- | --- | --- | --- |
| January 5, 2001 | February 5, 2001 | March 5, 2001 | April 5, 2001 | May 5, 2001 |
| | | | | |
| --- | --- | --- | --- | --- |
| June 5, 2001 | July 5, 2001 | August 5, 2001 | September 5, 2001 | October 5, 2001 |
| | | | | |
| --- | --- | --- | --- | --- |
| November 5, 2001 | December 5, 2001 | January 5, 2002 | February 5, 2002 | March 5, 2002 |
| | | | | |
| --- | --- | --- | --- | --- |
| April 5, 2002 | May 5, 2002 | June 5, 2002 | July 5, 2002 | September 5, 2002 |
| | | | | |
| --- | --- | --- | --- | --- |
| October 5, 2002 | November 5, 2002 | January 5, 2003 | February 5, 2003 | March 5, 2003 |
| | | | | |
| --- | --- | --- | --- | --- |
| April 5, 2003 | May 5, 2003 | July 5, 2003 | August 5, 2003 | September 5, 2003 |
| | | | |
| --- | --- | --- | --- |
| October 5, 2003 | November 5, 2003 | December 5, 2003 | January 5, 2004 |
| | |
| --- | --- |
| February 5, 2004 | March 5, 2004 |
Given October 29, 2016
R. Please spread blessed holy water
(You can also mix Jesus and Mary water
with your blessed Holy Water if you have it.)
in your yard, around your house,
in the state you live in.
And ask God to bless your state
Ask God to bless the United States
Pray all prayers through the intercession of
Our Lady of CLEAR – WATER.
Ask the Lady of CLEAR - WATER
to help with the blessed water.
Mary has appeared to me for 22 years,
in Ohio and Florida.