March 7, 2017 - Tuesday 7th Day of Lent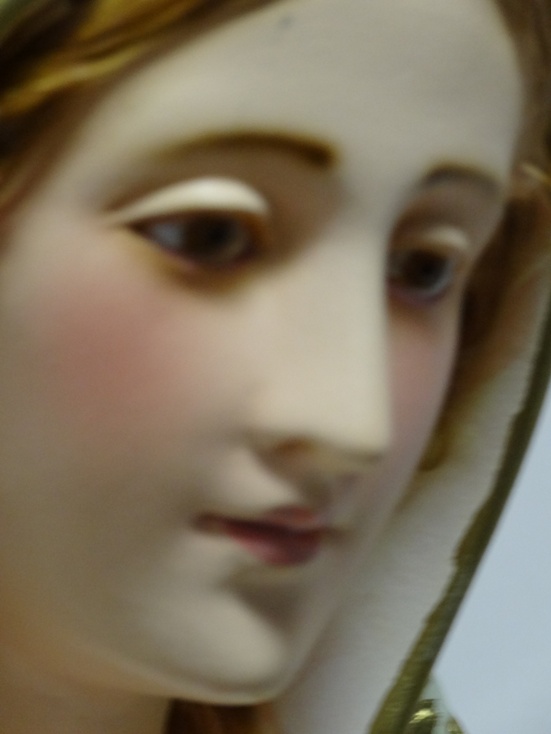 November 4, 2013
A Prayer for Intimacy with the Lamb, the Bridegroom of the Soul
Oh Lamb of God, Who take away the sins of the world, come and act on my soul most intimately. I surrender myself, as I ask for the grace to let go, to just be as I exist in You and You act most intimately on my soul. You are the Initiator. I am the soul waiting Your favors as You act in me. I love You. I adore You. I worship You. Come and possess my soul with Your Divine Grace, as I experience You most intimately.
Today's Readings
Isaiah 55: 10-11
For, as the rain and the snow
come down from the sky
and do not return
before having watered the earth,
fertilising it and making it germinate
to provide seed for the sower
and food to eat,
so it is with the word
that goes from my mouth:
it will not return to me unfulfilled
or before having carried out
my good pleasure
and having achieved
what it was sent to do.

Psalm 34: 4-7, 16-19
Dalet I seek Yahweh and he answers me,
frees me from all my fears.
He Fix your gaze on Yahweh and your face will grow bright,
you will never hang your head in shame.
Zain A pauper calls out and Yahweh hears,
saves him from all his troubles.
Het The angel of Yahweh encamps
around those who fear him, and rescues them.
Pe
But Yahweh's face is set against those who do evil,
to cut off the memory of them from the earth.
Zade
They cry in anguish and Yahweh hears,
and rescues them from all their troubles.

Qoph
Yahweh is near to the broken–hearted,
he helps those whose spirit is crushed.
Resh
Though hardships without number beset the upright,
Yahweh brings rescue from them all.
Matthew 6: 7-15

How to pray. The Lord's Prayer

'In your prayers do not babble as the gentiles do, for they think that by using many words they will make themselves heard. Do not be like them; your Father knows what you need before you ask him. So you should pray like this:

Our Father in heaven,
may your name be held holy,
your kingdom come,
your will be done,
on earth as in heaven.
Give us today our daily bread.
And forgive us our debts,
as we have forgiven those
who are in debt to us.
And do not put us to the test,
but save us from the Evil One.

'Yes, if you forgive others their failings, your heavenly Father will forgive you yours; but if you do not forgive others, your Father will not forgive your failings either.
R. God knows all things –
We go to God to learn, for help in our lives,
We must be quiet and let Him come in
our hearts in that presence of knowing
He is with us.
I am quiet and I know a place where
all is calm and I focus only on
this place where my spirit exists
in Him – quiet – serene – peace
I am the soul waiting His favors –
This is our place of refuge –
Being alone with Him –
Knowing ourselves – asking for forgiveness
for all that is not pure –
all that is not of Him –
Surrendering to the Holy Spirit and
asking Him to possess our soul.
Come Holy Spirit Come – fill me –
Inebriate me –
Where do You want me to go –
I am Yours Lord –
Prayer for Union with Jesus

Come to me, Lord, and possess my soul. Come into my heart and permeate my soul. Help me to sit in silence with You and let You work in my heart.

I am Yours to possess. I am Yours to use. I want to be selfless and only exist in You. Help me to spoon out all that is me and be an empty vessel ready to be filled by You. Help me to die to myself and live only for You. Use me as You will. Let me never draw my attention back to myself. I only want to operate as You do, dwelling within me.

I am Yours, Lord. I want to have my life in You. I want to do the will of the Father. Give me the strength to put aside the world and let You operate my very being. Help me to act as You desire. Strengthen me against the distractions of the devil to take me from Your work.

When I worry, I have taken my focus off of You and placed it on myself. Help me not to give in to the promptings of others to change what in my heart You are making very clear to me. I worship You, I adore You and I love You. Come and dwell in me now.

-God's Blue Book, January 17, 1994
R. I want to dwell in Thee, Lord –
I want Your presence –
I want to be quiet and alone with Thee.
Come to me Lord and possess my soul.
The body exists for the soul –
We are the empty vessel ready to be filled by God.
Amos 5: 14
Seek good and not evil so that you may survive, and Yahweh, God Sabaoth, be with you as you claim he is.
Joel 2: 12-13
'But now — declares Yahweh —
come back to me with all your heart,
fasting, weeping, mourning.'
Tear your hearts and not your clothes,
and come back to Yahweh your God,
for he is gracious and compassionate,
slow to anger, rich in faithful love,
and he relents about inflicting disaster.
Ezekiel 33: 11
Say to them, "As I live — declares the Lord Yahweh — I do not take pleasure in the death of the wicked but in the conversion of the wicked who changes his ways and saves his life. Repent, turn back from your evil ways. Why die, House of Israel?"
R. God calls us to holiness –
God is truth –
We cannot live in lies and be close to Him –
Satan is the father of lies.
We must seek justice and what is right.
Be pure in heart – create in me a clean heart, oh God.
We are commanded to love our brother –
the man who lives in pride, and anger,
jealousy and envy makes his brother,
who he is commanded by God to love,
his enemy.
We are never to take revenge on our
brothers, but to cherish no
grudge against them.
We are commanded by God to love
our neighbor as ourselves.
We are to see Christ in one another.
What we do to our brother we
do to Jesus.
Sheep follow –
In the scripture it says He will
separate the sheep from the goats.
We are to be like sheep and follow
the Good Shepherd –
follow Jesus –
hear His voice and follow Him –
Do what He commands –
The devil tells a man to be independent,
do what he wants, don't be
docile and co-operate with his
brothers –
The devil gives men energy to not go along –
to be in control –
to seek power where he is out of place –
The devil says start a ruckus –
add confusion –
start chaos –
do something else –
argue –
cause a scene –
discredit authority –
be in the wrong place – doing your
own will –
The devil doesn't want any work being
done – the devil wants a person
that stirs the pot –
doesn't cooperate with others –
brings down the house –
From the moment you open the door the
man of high - maintenance (Jesus
calls it) –
You are sorry –
he acts injured – starting something
for discord –
Matthew 25: 40, 34
And the King will answer, "In truth I tell you, in so far as you did this to one of the least of these brothers of mine, you did it to me."

Then the King will say to those on his right hand, "Come, you whom my Father has blessed, take as your heritage the kingdom prepared for you since the foundation of the world.
R. God wants us to be His instruments –
to follow Him like sheep –
to learn docility –
to live the Father's will in love –
to love God and want to please
Him –
God is our God and
we are people of God –
God is love – so we love –
A man who keeps giving into the deadly
sins walks in greater and greater
darkness and he doesn't even
know what the light looks like –
he becomes blinded and he
doesn't see, because he is
blinded walking in darkness –
Jesus is the Light of the World –
the man who follows Jesus
follows the Light –
Knows the light –
Jesus wants to dwell and operate
in our hearts –
to shed His light on others –
In being in that quiet place we
can see ourselves clearly –
we can ask God to possess
our soul –
we want to be pure and
please our heavenly Father –
work His plan – be obedient to Him –
we are followers of Jesus –
Eve listened to satan –
Eve did not obey God –
Eve had another plan – doing things
opposed to God's will –
she was in charge – opposing
God and what He wanted
Eve made God a rival – she wanted
to be equal to God.
God sends the rain to water the earth
and bear fruit –
God sends His Word to us – we can
ignore the Word and listen
to satan.
We can let the Word bear fruit
as we follow and obey God –
We watched a movie "Saul"
Saul had Stephen killed because
he followed Jesus –
Saul's eyes were crusted over and
he couldn't see –
The more a man gives into satan and
serves satan in the deadly
sins – the more he is like
Saul before his eyes
crusted over – he is blinded –
But Saul changed to Paul and
look at how he served
God and teaches us today –
Christ is giving us His hand –
We have before us life or death –
We have a free will –
to follow Jesus –
to listen to satan and do his
evil works
God calls us to holiness –
to live by the Word of God
The Word should come to
our hearts and we return
to God – good works –
The Our Father
Our Father, Who art in heaven, hallowed be Thy name. Thy Kingdom come, Thy will be done on earth as it is in heaven. Give us this day our daily bread and forgive us our trespasses as we forgive those who trespass against us. And lead us not into temptation, but deliver us from evil. Amen.
R. We are preparing our hearts for the
victory of Easter –
From Tell My People by Fr. Edward J. Carter, S.J.
"What I say to you in the dark, tell in the day-
light; what you hear in whispers, proclaim
from the housetops." (Matthew 10:27)


Jesus Has Come to Give Us Life

Jesus: "This is the day celebrating My Resurrection (Easter). The day of newness of life. I am Lord and Master. I am the Way, the Truth, and the Life. Tell My people to come to Me if they wish to experience life in abundance. I want to give all an ever greater share in the life of My Resurrection. Without Me you cannot be happy, nor have peace, nor have real joy. Tell My people to surrender to Me more and more. The more they do so, the more they will experience My love, wisdom, power, peace, joy, happiness, mercy, and goodness. Within My Heart My people will find these riches. I am Lord and Master! Please listen to My words."

Reflection: Through His life, death, and resurrection, Jesus has come to give us life, and to give us this life in abundance.

When we were baptized, we were incorporated into Christ and His Church. When we were baptized, we received the life of sanctifying grace. This life is a created sharing in the life of the Trinity. Truly, we are called to live a God-like existence according to the teaching and example of Jesus! It is our duty and our privilege to develop our life of grace—our Christ-life—through our participation in the Mass, through the reception of the sacraments, through prayer, and through all other good works. Indeed, we are called to love God and neighbor more and more.

What a glorious life has been given to us! In a spirit of thanksgiving, and together with Mary our Mother, let us always strive to know Christ more intimately, to love Him more ardently, and to follow Him more closely, so that He will always bring us to a closer union with the Father in the unity of the Holy Spirit.

Prayer:

Father, we are profoundly grateful for the life You have given to us through Jesus and in the Holy Spirit. Through the constant intercession of Mary our Mother, we ask for the grace to always be Your worthy sons and daughters. end of excerpt
R. From Jesus – given to Fr. Carter we hear –
We are to do penance for our
sins –
We can fast from those things
that take us from God –
we must learn to control ourselves –
pray for strength of the Holy Spirit to
discipline our will –
"Bend the stubborn heart and will –
melt the frozen –
warm the chill" –
Hard hearts are dark unhappy
hearts –
When we give into sin – we
are less and less masters
of ourselves –
We are to deeply give our hearts
to God –
From The Spiritual Exercises of St. Ignatius,
by Louis J. Puhl, S.J. p.11

21. SPIRITUAL EXERCISES

Which have as their purpose the conquest of self
and the regulation of one's life in such a way that
no decision is made under the influence of any
inordinate attachment
From The Spiritual Exercises of St. Ignatius,
by Louis J. Puhl, S.J. p. 12
23. FIRST PRINCIPLE AND FOUNDATION
Man is created to praise, reverence and serve God
our Lord, and by this means to save his soul.
R. We are called to repent for our
sins –
Jonah did not do what God asked
of him first –
Are we uncooperative with
what God asks of us –
Do we flee like Jonah and
do our own independent
thing – then it is a habit –
we just always do something
else and don't give up until
we even try to stop everybody else
from doing what God wants –
If Jonah didn't go back –
Nineveh would not have
repented –
God called Jonah to put out
the message –
he refused and was punished –
Jonah did, then, what he was
supposed to and
Nineveh converted –
Psalm 51: 3-4, 12-13, 18-19

For I am well aware of my offences,
my sin is constantly in mind.
Against you, you alone, I have sinned,
I have done what you see to be wrong,

Give me back the joy of your salvation,
sustain in me a generous spirit.
I shall teach the wicked your paths,
and sinners will return to you.

In your graciousness do good to Zion,
rebuild the walls of Jerusalem.
Then you will delight in upright sacrifices,
—burnt offerings and whole oblations—
and young bulls will be offered on your altar.
R. Those who committed sins in the
4th - 10th century were
to be put to shame
publicly for their sins if
found out –
Thus Stephen was stoned because
they said he was wrong –
This custom was from the
early times
"rite of exclusion"
God has taught us in the Shepherds of Christ
how to pray.
| | | | | | |
| --- | --- | --- | --- | --- | --- |
| English | Español | Français | Português | Italiano | Polska |
Prayer for Grace for our Country
Dear Father united to Jesus in the Holy Sacrifice of the Mass, the Sacrifice of Calvary sacramentally made present, celebrated around the world, in the Holy Spirit. We offer up all we do united to the Mass. We unite in one mind and one heart as members of the mystical body of Christ, with Christ our head in the pure and holy Hearts of Jesus and Mary, through the powerful intercession of Mary with all the angels and saints and souls in purgatory, and we beg for the saving grace, for our country, the United States. Please help us. We further pray for unity to always do the will of God in love. We spread the Blood of Jesus on the leaders and people of the United States and cast the devil into hell. We consecrate our country to the Sacred Heart and Immaculate Heart and all our dioceses, and beg for an outpouring of the Holy Spirit. God help us. We pray for our families, the priests, the Church and the world. In the Name of Jesus please hear us, we pray. We pray for our new president as he takes office. We pray that we are united as one nation under God to work together in love as God wants.
Morning Offering
My dear Father, I offer You this day all my prayers, works, joys and sufferings, my every breath, my every heartbeat, my every thought, all my actions, in union with Jesus in the Holy Sacrifice of the Mass throughout the world, in the Holy Spirit. I pray the Holy Spirit is with me every second today, enlightening me to do the Will of the Father and filling me with the fire of God's love.

I ask Jesus and Mary to be one in me in all that I do and I unite with all the angels and saints and souls in purgatory to pray continually to the Father for these intercessions, in this prayer, for this day.

For myself, I pray for grace-abundant grace, to know and love God more and more and to follow the Will of the Father. I pray to the Holy Spirit to transform me in the heart of Mary to be more and more like Jesus. I pray that I can forever dwell in the Hearts of Jesus and Mary. I pray for conversion of all those I hold dear who need conversion. I pray for each member of my family that they will be filled with Your abundant grace to grow in their knowledge and love of God.

I pray for all my friends that they will receive abundant grace to carry out the great plan of the Father, that they will grow forever closer to Jesus' Heart through Mary's heart, that we will all be led by the Holy Spirit to do His work, that we will, together, carry out the plan of the Father as He intends us to, to spread the love of the Sacred Heart of Jesus and Mary's heart to this world.

Jesus, I pray for myself so the Holy Spirit descends upon me and opens my heart to Your love so I will grow more and more deeply in union with You. I pray that I do not worry what other people think but try always to please the Father and do His Will. I pray that I may help lead many to Your burning love.

I pray for the following people in particular that they will be filled with the Spirit and grow deeply in their union with You, that they will receive abundant graces to know, love and serve You more. (Include special friends by name...)

I pray for priests the world over, for the success of the Priestly Newsletter, the Chapters and for the finances needed for the Newsletter. I pray for the circulation of the Blue Book messages, rosary meditations and tapes. I pray for all those involved in the publication of these messages.

I pray that You will shower Your abundant graces onto the priests reading the Newsletter the people reading and hearing the Blue Book messages and rosary meditations and all of Fr. Carter's publications.

We pray for the intentions we hold deep within our hearts, for our families and friends, for those requesting our prayers. We pray for children the world over and for the souls in purgatory. We ask God to shower His abundant grace on us and the members of our Shepherds of Christ Chapter so that we may grow more and more in our knowledge and love of God.

We consecrate ourselves to the Hearts of Jesus and Mary. We pray for Father Carter, for Father Smith, for Rita Ring, and for John Weickert, for all leaders and helpers in the Shepherds of Christ Movement, for Shepherds of Christ Ministries, and Our Lady of Light Ministry. We pray for all those who are working in these ministries.

We bind ourselves and our children and our friends to the Immaculate Heart of Mary. We place the precious blood of Jesus on ourselves, and all we touch, so that we will be protected from the evil one. We pray to St. Michael to cast the devil into hell.

We love You, God, we love You, we love You. We beg that we may receive the grace to love You more and more deeply. We adore You, we praise You, our beloved Father, Son, and Holy Spirit.
end of excerpt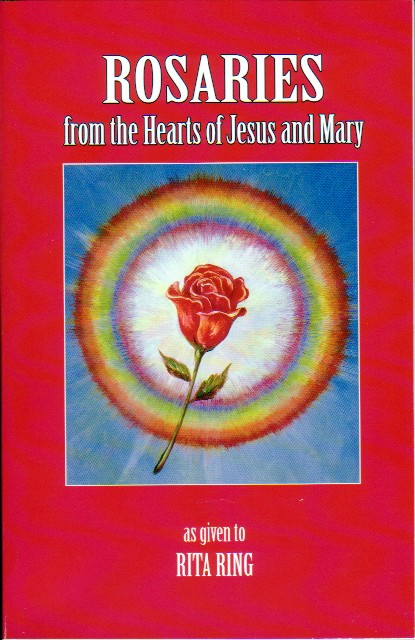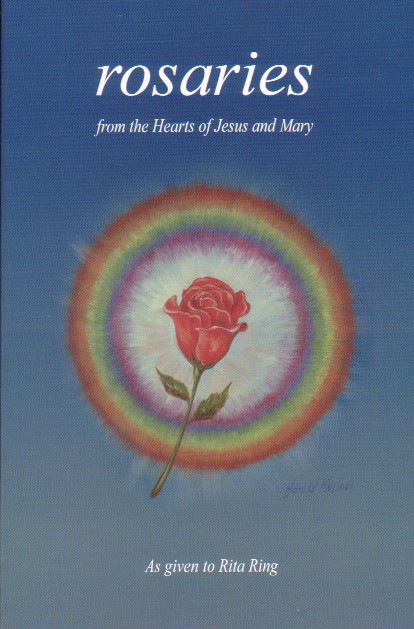 Given October 29, 2016
R. Please spread blessed holy water
(You can also mix Jesus and Mary water
with your blessed Holy Water if you have it.)
in your yard, around your house,
in the state you live in.
And ask God to bless your state
Ask God to bless the United States
Pray all prayers through the intercession of
Our Lady of CLEAR – WATER.
Ask the Lady of CLEAR - WATER
to help with the blessed water.
Mary has appeared to me for 22 years,
in Ohio and Florida.