May 29, 2018
R. Working together – God wants us
to work together – to not be shut
down and close our space.
We see Jesus He died, He rose –
He lived His life according to His
Father's will – He is love – He
lived in love.
Jesus paid a big price – He
came the new Adam – He came
to teach us how to love – How
to live –
Jesus did not hold back – He gave
His all. He worked with the Apostles.
A person can decide they will never
trust anyone because they were
wounded – they can spend their whole
life – as their goal – being shut
down – guarding their space –
The devil can work in a person's
life so they live their life to
control that space and stay
closed – so they think – they
will never be hurt again –
Wounds of the past need to be
healed.
Have you heard "It is better to
have loved and lost then never
to have loved at all."
God wants us to open our hearts
and live by the Commandments
He gave us to live by –
Matthew 22: 36-40

'Master, which is the greatest commandment of the Law?' Jesus said to him, 'You must love the Lord your God with all your heart, with all your soul, and with all your mind. This is the greatest and the first commandment. The second resembles it: You must love your neighbour as yourself. On these two commandments hang the whole Law, and the Prophets too.'
R. Love involves trusting –
trust-worthy others God has
put in our lives so we can work
together and build the Kingdom of God –
follow God's plan for our vocation –
Do all God is calling us to do.
We can see how a baby changes
to a toddler, to a 10 year old –
Yes they keep changing and growing –
puberty – getting married maybe,
having children – being a
grandma and grandpa – dying
in this world.
Why would a person decide
they will not change – close the
door on relationships and the
past – because they are so
wounded they are afraid to trust
or love anyone.
When they see the person coming
in their lives to bring the love
they need – they can listen to satan
who tells them
"We will have none of that
LOVE - STUFF" only darkness,
division, isolation – fighting
God and the light –
Such a way of living is a tragedy –
to live in fear – to collapse inside
and shut down –
Like a baby never growing –
God created us to love – to trust –
trust-worthy others He put in
our lives to mentor us, to help
us to one day reach eternal
happiness –
Thwarted – closed down –
controlling – Fear – hating
others God sends to bring
us to the light – to GROW –
in the spiritual life –
to be a man for others –
to deliver His message of love
by how we show others
through example how God
rules our hearts –
God dwells and operates us
in love –
DRAMATIC LESSON
Every day the darkness turns
to light –
Every day we see God's
lesson of darkness – then
the morning light –
Our lives are constant
death / resurrection –
We are in constant change –
dying to the bad habits,
the ways that need changing
in us to grow to greater
life in Him –
God is the Captain of the
Ship – for 26 years He has
written His letters of love
in God's Blue Book –
His letters of unity
Cling to Me

May 13, 1993

Jesus: My dear child, if you stay close to Me, then I live in you and you live in Me. I am He Who created you and I love you with such an intensity that you will never know. My words are your truth. You must abide in My heart in all things. There is no room for doubt. My ways are steadfast, direct, and without error.

You must stay rooted in Me to ward off the power of the evil one. His grip is paralyzing and crippling. His power is stronger every day.

When you live in Me, I am in your heart and he has no power over Me. I am your God. I am your true lover. I want to protect you. I want to guard you from this force. Stay rooted firmly in Me and he will have no power.

I am He Who comforts you. My hand is upon you. Hold tight to Me, My child. My eyes are fixed right on you. You are My most precious child. I love you as no other can. My arms are about you. My tenderness surrounds you. My love is in your heart. You go not alone. I walk with you.

I share every aspect of your life with you. Cling to Me, feel My presence. It is warm and secure within your chest. There is no room for fear, for I cast out fear and bring you comfort and joy.

end of May 13, 1993
R. He teaches us about love –
He gives us the Commandments
to live the life of death / resurrection.
We see in the Mass bread
and wine is changed into
the Body and Blood of Jesus.
TRANSFORMATION –
We are living to die – to
rise in Him –
Jesus comes to us intimately
in the Eucharist – it is
about GROWING as
the Father wants –
Walking in His light –
Living the Our Father –
1 John 4: 17-21
Love comes to its perfection in us when we can face the Day of Judgement fearlessly, because even in this world we have become as he is. In love there is no room for fear, but perfect love drives out fear, because fear implies punishment and no one who is afraid has come to perfection in love. Let us love, then, because he first loved us. Anyone who says 'I love God' and hates his brother, is a liar, since whoever does not love the brother whom he can see cannot love God whom he has not seen. Indeed this is the commandment we have received from him, that whoever loves God, must also love his brother.
R. We have so many years
to grow more and more in
the image of Jesus –
Playing a safe game – turning
our present into our little
domain – fearful past –
so we can listen to satan
close our heart –
And every time God
sends the Mighty Medicine
to love
Satan says
"I won't have any of that
love stuff"
Satan says
Do all you can to live in your
fear – Nothing is safe –
close down your space –
be isolated –
That is living in collapsed
down darkness –
God is love –
The message is the message
of loving God and loving
our neighbor –
Bread and wine at Mass is
changed into the Body and Blood
of Jesus –
We eat His Body – we drink
His Blood –
The Shepherds of Christ is about love –
the Love of the Hearts of
Jesus and Mary, the New Adam
and the New Eve –
We are here to grow –
the flower was a seed and
then it grew a little plant,
then a beautiful flower
then it died –
The life cycle –
Animals come as babies
they grow – they have mothers
and fathers – they get big –
What happens to a person that
locks themselves in the
chambers of closing down
because of the past and
never loves, never opens
up –
Like a seed thwarted
in the ground –
And God sent the sunlight
and water and care
and they stayed planted like
a seed next to rocks and
brambles –
Satan is laughing and
telling people –
"You don't want to trust
anyone – you know it
all – find a nook and
keep it safe with nobody
around"
And the dark night was changed
into magnificent light –
And the baby grew to be
an adult –
And the Light came and
it was so good –
And the spring came and
the dormant trees came
budding forth –
And God created us in love
in His image and likeness and
God commanded us to
love Him first and love our
neighbor as ourselves –
The pascal mystery
Death / Resurrection
Darkness / Light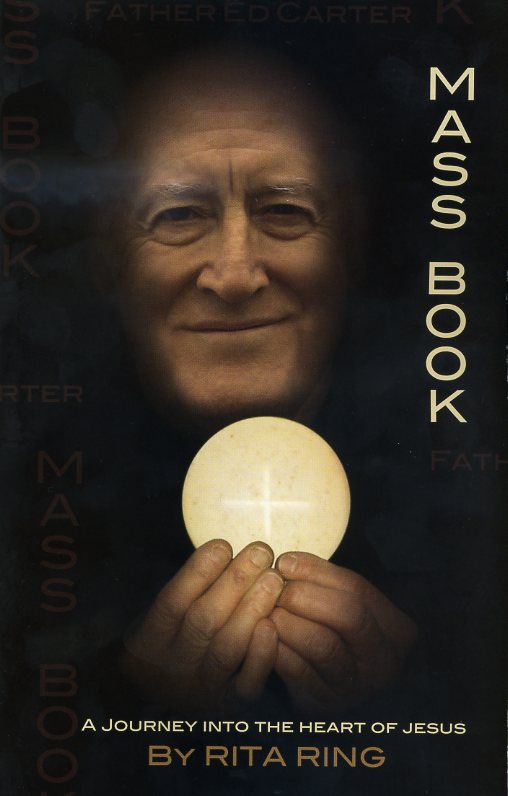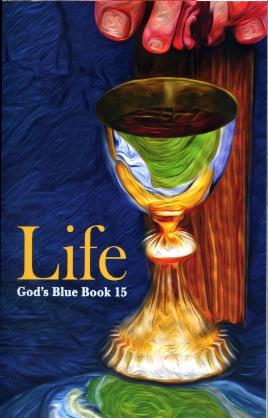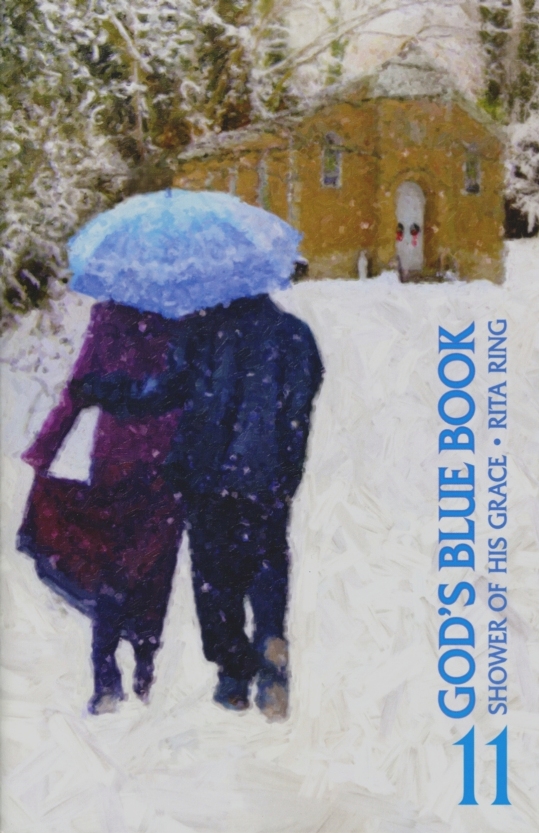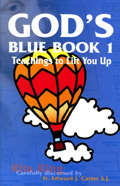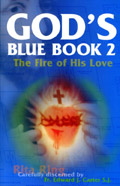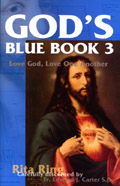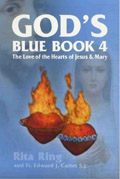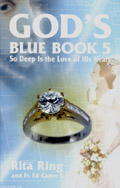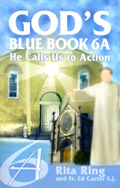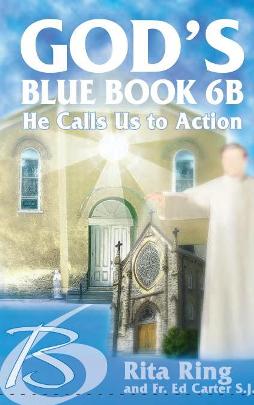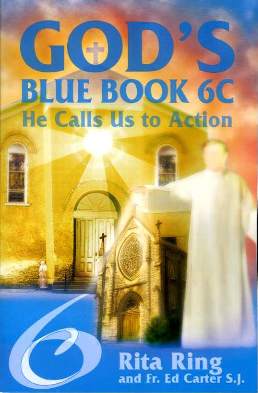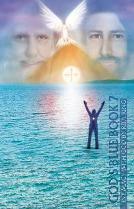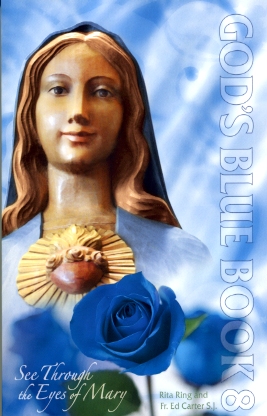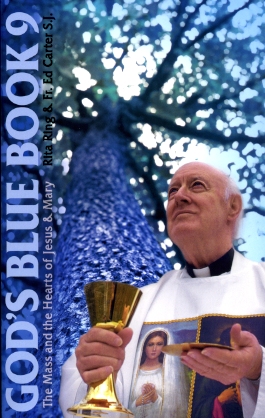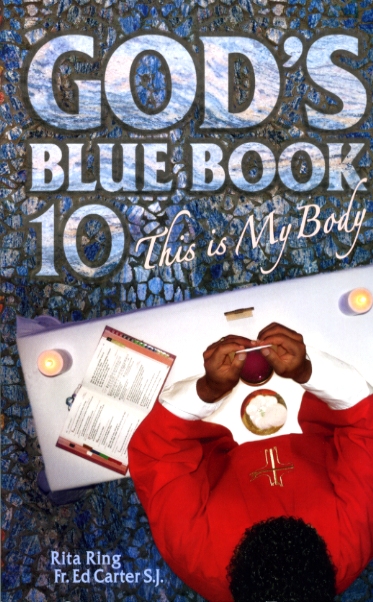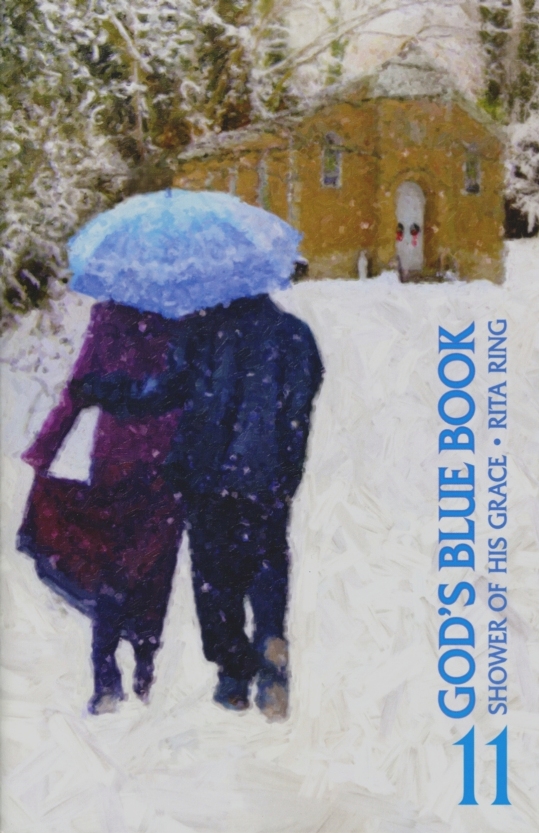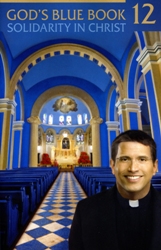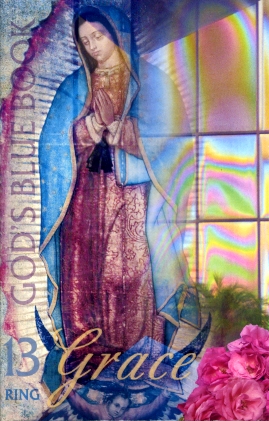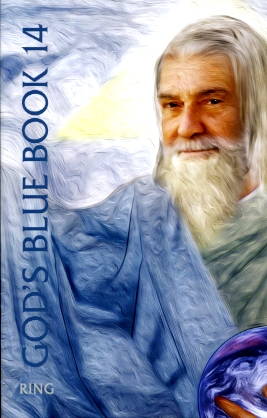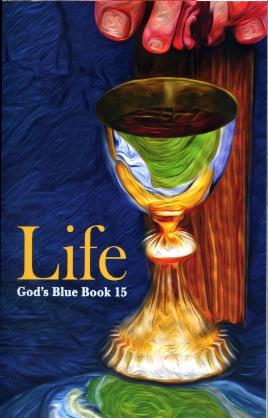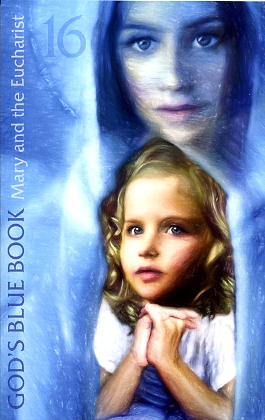 R. This Movement is about
the renewal of the
Church and the world
This Movement is the
LOVE of the Two Hearts –
This Movement is about
living the Christ life –
This Movement is about
Christian Maturity –
This Movement is about
God: Father, Son and Holy Spirit
dwelling in us –
This Movement is about
LOVE –
Going out to the world –
Mary appeared on the window
in Clearwater to spread
this Message –
Mary: I want pilgrims to
come to receive
God's message here! !
Jesus: I did not close down
the 5ths –
All 5ths - Our Lady of Clearwater Florida


July 5, 2000


September 5, 2000


October 5, 2000


November 5, 2000


December 5, 2000
| | | | | |
| --- | --- | --- | --- | --- |
| January 5, 2001 | February 5, 2001 | March 5, 2001 | April 5, 2001 | May 5, 2001 |
| | | | | |
| --- | --- | --- | --- | --- |
| June 5, 2001 | July 5, 2001 | August 5, 2001 | September 5, 2001 | October 5, 2001 |
| | | | | |
| --- | --- | --- | --- | --- |
| November 5, 2001 | December 5, 2001 | January 5, 2002 | February 5, 2002 | March 5, 2002 |
| | | | | |
| --- | --- | --- | --- | --- |
| April 5, 2002 | May 5, 2002 | June 5, 2002 | July 5, 2002 | September 5, 2002 |
| | | | | |
| --- | --- | --- | --- | --- |
| October 5, 2002 | November 5, 2002 | January 5, 2003 | February 5, 2003 | March 5, 2003 |
| | | | | |
| --- | --- | --- | --- | --- |
| April 5, 2003 | May 5, 2003 | July 5, 2003 | August 5, 2003 | September 5, 2003 |
| | | | |
| --- | --- | --- | --- |
| October 5, 2003 | November 5, 2003 | December 5, 2003 | January 5, 2004 |
| | |
| --- | --- |
| February 5, 2004 | March 5, 2004 |
Jesus: Special graces are given
when you come on the
5th to the 5th prayer
service –
Graces of healing –
when you come to the
5ths –
In dysfunctional families
the reason nothing changes
unless they recognize their
problem –
is they try to do the same
thing harder and harder –
the thing that never worked
to begin with –
So they stay locked only
steeper in their dysfunctional
ways –
I am the way, the truth
and the life –
I call you to the
3 loves.
(1) Love of God
(2) Love of Neighbor
(3) Love of Self –
None can be missing –
The devil hates –
He wants no messages
of love –
He wants isolation,
disorder, shutting down,
fear – hatred of your
brothers – not loving
yourself –
A seed planted on a
side walk of cement
don't grow –
Stubborn – I give
you the Commandments –
the Holy Spirit wants to transform
you –
Mary is your spiritual
Mother –


From Tell My People by Fr. Edward J. Carter, S.J.
The Holy Spirit
Jesus: "My beloved friend, tell My people to pray daily to the Holy Spirit. They are to pray for an increase in His gifts. My people must realize that the Holy Spirit comes to transform them. The Spirit desires to transform you more and more according to My image. Those who are docile to His touch become increasingly shaped in My likeness. He performs this marvel within Mary's Immaculate Heart. The more one dwells in My Mother's Heart, the more active are the workings of the Spirit. The Spirit leads Mary to place you within My own Heart. In both Our Hearts, then, your transformation continues. The more you are formed after My own Heart, the more I lead you to the bosom of My Father. Tell My people all this. Tell them to pray daily for a greater appreciation of these wondrous gifts. I am Lord and Master. All who come to My Heart will be on fire to receive the gifts of the Spirit in ever greater measure! I love and bless My people!"

Reflection: The Holy Spirit is given to us to fashion us ever more according to the likeness of Jesus. And the more we are like Jesus, the more Jesus leads us to the Father. Do we, each day, pray to the Holy Spirit to be more open to His transforming influence? Do we strive each day to grow in union with Mary? The greater our union with our Mother, the spouse of the Holy Spirit, the greater is the transforming action of the Holy Spirit within us. end of excerpt
Jesus: I am Light –
In Me is NO
Darkness –
I am love –
These are My gifts
to the world –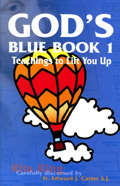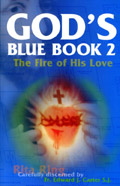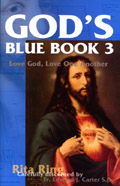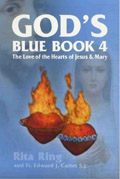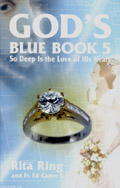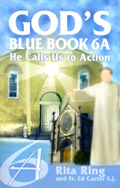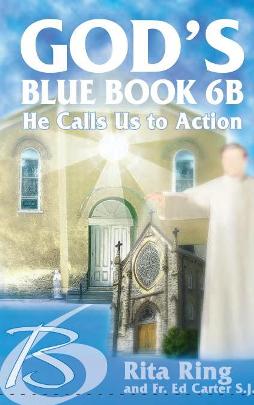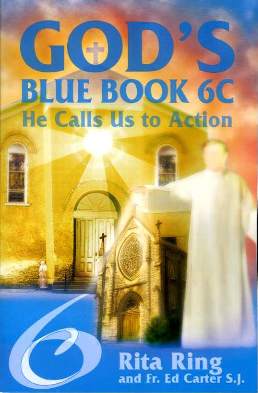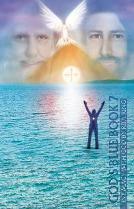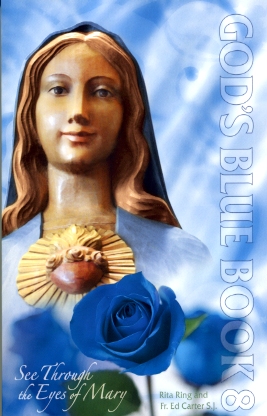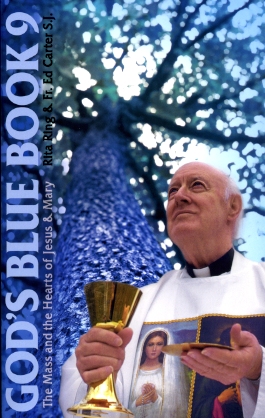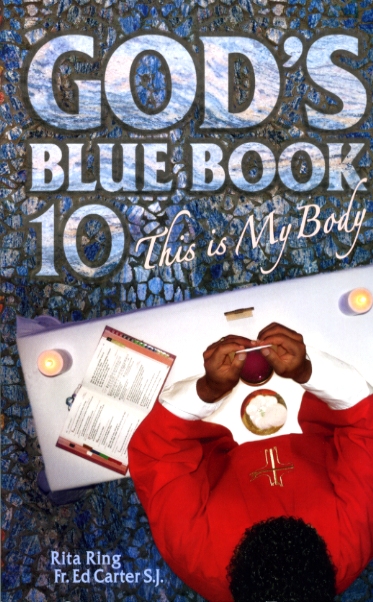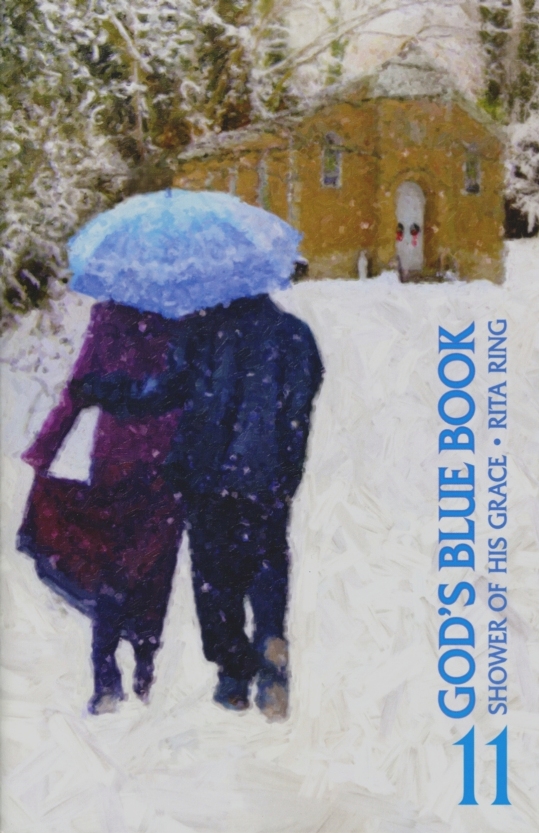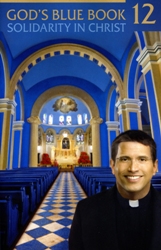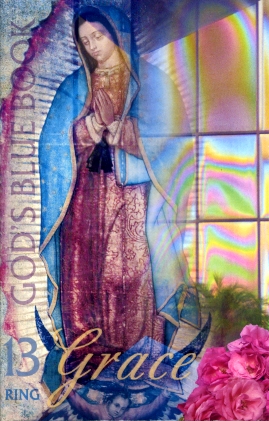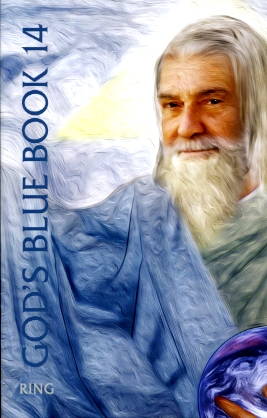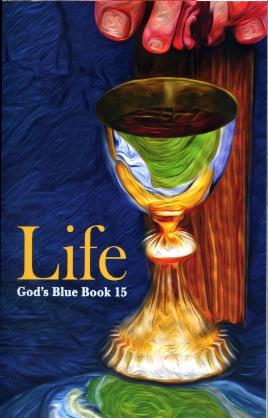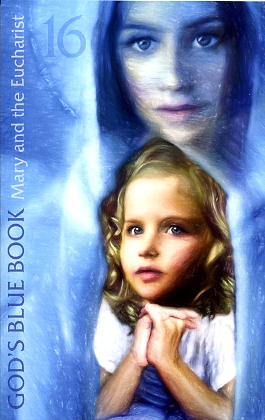 Jesus: On Tuesday I give
the Sidney Rosary

I called the 13ths

I called the retreats –

I outpour My richest
healing graces –

I fill you with
Light and Love

I abundantly fill
your heart with My life
in you – I call these
prayer services –

I send the Messages –

These are My Centers
of light for this
purpose

I am God

I gave this
Movement to the
world –

for the

RENEWAL

of the Church and

the world –

That is why
Florida and
China

exist – spread this Message
encourage people to come.