June 20, 2017
R. Dear Jesus,
I offer You my day – all my joys and
sufferings and I want to do Your will
in all I do today.
Please Jesus help me, I offer up all
the things of this day, aches, frustrations,
and I want to serve You. Please help
me Jesus.
China is a wonderful place. We have had
the Eucharist adored there since 1998. We
have prayed all day in the Church since
then. We have prayed 24 hours a day
since 2004. Thanks to the people
praying in the Church all day. Jesus
said there are special healing graces
given on Tuesdays so I try to do a
prayer service on Tuesday.
Dear Jesus we pray for special healing
services on Tuesdays.
God is watching over us even if
we may have problems and suffer
and feel abandoned.
There can be certain reasons God lets
us suffer in our lives. We have to see
Him as always attentive to us if we
are praying to Him and staying deeply
united to Him. We may even feel abandoned
in deep suffering and know He is
there in that and identify with His
suffering on the cross, in the Passion –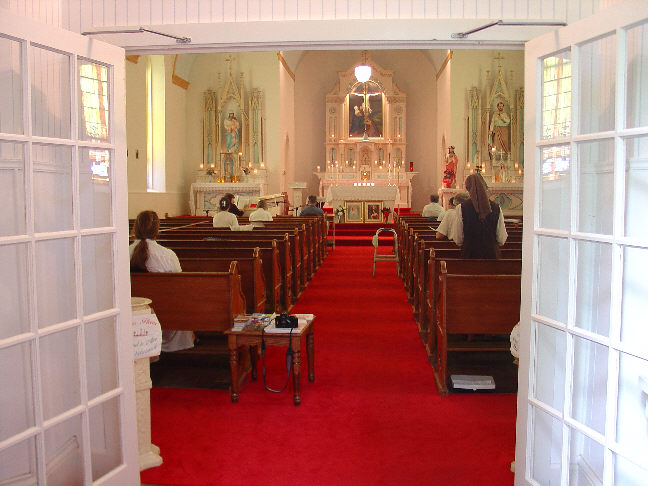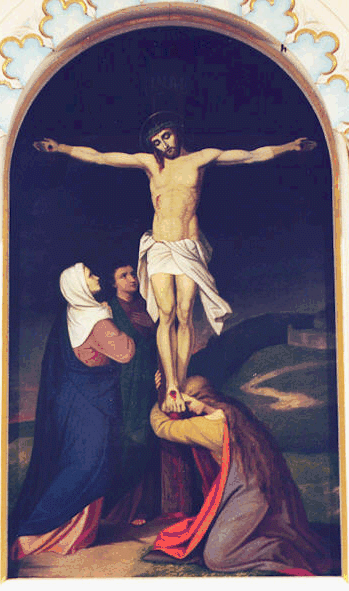 R. In the death we see the resurrection –
In the darkness the light –
We must know more and more God's love
for us. This helps us to grow in the
mystical life. God is the Initiator
we are the soul waiting His favor –

Prayer for Union with Jesus

Come to me, Lord, and possess my soul. Come into my heart and permeate my soul. Help me to sit in silence with You and let You work in my heart.

I am Yours to possess. I am Yours to use. I want to be selfless and only exist in You. Help me to spoon out all that is me and be an empty vessel ready to be filled by You. Help me to die to myself and live only for You. Use me as You will. Let me never draw my attention back to myself. I only want to operate as You do, dwelling within me.

I am Yours, Lord. I want to have my life in You. I want to do the will of the Father. Give me the strength to put aside the world and let You operate my very being. Help me to act as You desire. Strengthen me against the distractions of the devil to take me from Your work.

When I worry, I have taken my focus off of You and placed it on myself. Help me not to give in to the promptings of others to change what in my heart You are making very clear to me. I worship You, I adore You and I love You. Come and dwell in me now.

-God's Blue Book, January 17, 1994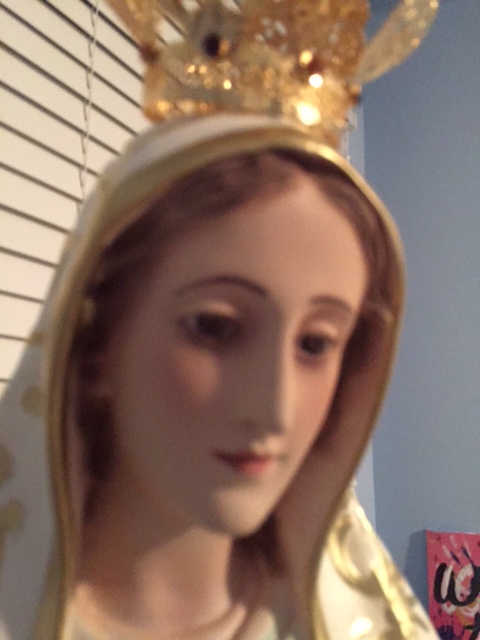 A Prayer for Intimacy with the Lamb, the Bridegroom of the Soul
Oh Lamb of God, Who take away the sins of the world, come and act on my soul most intimately. I surrender myself, as I ask for the grace to let go, to just be as I exist in You and You act most intimately on my soul. You are the Initiator. I am the soul waiting Your favors as You act in me. I love You. I adore You. I worship You. Come and possess my soul with Your Divine Grace, as I experience You most intimately.
R. We must be open to His love –
We ask God to come and possess our
soul – this is our love-desire.
We are more and more aware of the
indwelling of the Father, Son and Holy Spirit
in our soul. We are never alone. God:
Father, Son and Holy Spirit dwell in our
graced baptized soul.
My beloved God, I ask You to come
and dwell in me, most abundantly.
I am not worthy of this gift of Your
indwelling in me, but I know You
do this because You love me so much.
You have made Your love for me,
known to me. It grows more and
more and in suffering and joy
I know Your presence with me. I
know You are with me now in this
trial. When suffering of body or heart
comes, I think of how You suffered
so much –
how others are suffering –
I pray for complete recovery of mind
and heart so I may serve You
as You desire. Come to me Lord
and possess my soul.
I pray for Your grace now and askYyou
to heal me, in this sickness, problem,
whatever the recovery is needed.
Come to me Lord and possess my soul.
I ask You to cast out the sickness
that now is inflicting me, restore me
to health and vitality in body and soul –
help me to be Your instrument of love –
Your instrument to spread joy and
light and love.
We want to live the God-life, the Christ
life.
Jeremiah 1: 4-7
The word of Yahweh came to me, saying:

'Before I formed you in the womb
I knew you;
before you came to birth
I consecrated you;
I appointed you as prophet to the nations.'

I then said, 'Ah, ah, ah, Lord Yahweh;
you see, I do not know how to speak: I am only a child!'

But Yahweh replied,
'Do not say, "I am only a child,"
for you must go to all to whom I send you
and say whatever I command you.
R. Come to me Lord and possess my soul –
Do Not Worry

May 3, 1994 5:00a.m.

Jesus: My dear child, what are you doing? Do not worry. Put all doubt aside and let Me comfort your heart. I am God. This life is very short. You do not focus on the things of this world.

Satan wants to get you focused on yourself always. Pray to be led by Me. Live for love of Me. Live only to draw all close to My Sacred Heart. Operate for love of your brothers. You will not become prideful or boastful if you constantly focus on bringing others close to Me. That is your goal, to draw others to My Sacred Heart, to tell them of My ardent love, to lead others to My arms. Your job is to promote the love of Jesus. Do not be smart in your speech. Be loving. Operate to draw others close to Me.

Do not be hurried. When someone approaches you, speak of My love. I am sending people to you. A few words from these letters can help a hurting soul. Do not focus on yourself at all. Focus totally on My letters to them. Love, love, love!

If you feel yourself getting irritated at your brother, pray for him and yourself. Pray to act Christ-like.

Do not be rushed. You are going nowhere. The love you give this day is all that matters. How did you preach the gospel in your being this day?

I am the Way. I am the Truth. I am the Life. I am your precious Jesus. Oh, how I love you, little one. Tell all how tender I am and how I wait for them and want to share Myself with them. I am the tenderest of hearts.

Mary is very close to you. She is so loving to her children! We are guarding your every move. Let go into the loving arms of Me and My mother. It is a fact that we are truly by your side, loving you and guarding you. Angels go where you walk. Pray to us constantly. We are always there.

Continue to focus on your union with Me. Pray the prayers, become selfless. You are not in this in any way to promote yourself. Constantly pray the Prayer for Union with Me. You must remain selfless or Satan moves in.

Let each day unfold. Do not be anxious. Let go. You are going nowhere. I am Jesus Christ, the Son of God, and I walk with you wherever you go. Feel My presence by your side, talk to Me, walk with Me. I am your best friend. Love Me, little one. I love you so and I want to be united to you. No human can be in union with you as I can. Let go and let it happen. Focus on Me and Me alone. You will love others when you are focused on Jesus. Love is from the heart. It is action. Do not hold back your emotions. Love Me, love your brothers!

Oh, how I love you, My sweet, little, beautiful children, created by My Father. You are His handiwork. Honor the creation the Father has made. Be loving to one another.

You are all His creations and I would die this day for your brothers. Guard your thoughts. Only think pure, loving thoughts. If you are troubled, pray. I will handle you and your problems. I love you so. end of excerpt