July 12, 2017
Jesus: I come to give you life that you will
have it to the full –
Life is in Me.
Life is love.
Life is vibrancy –
Life is commitment –
Life is not enslaved to
addictions that become the
god of the person –
Life is realizing the breathe comes from
the Divine Master that gives life
to the body.
How do you move and have your
being – I give you life to
putter about –
I am the giver of live –
Of course a person can refuse
God's plan to try to be in charge –
If all you've learned in your life, 50,
60 years is to control and be
stubborn doing your own thing –
not trusting God or others –
have you lived?
The human nature is wounded and
it can grow to be better – not
giving into the deadly sins of pride,
anger, envy, jealousy, gluttony,
slothfulness.
God is love –
God the Holy Spirit wants to breathe
into the soul – life.
The body exists for the soul –
The body is a way to get you around –
Reach with the soul –
Let your heart beat freely in love –
not enslaved in darkness and
sin –
The Holy Spirit comes as you give
your heart to Mary – forming
you more and more in My
image and likeness –
The Holy Spirit is the spirit of love and life –
The soul is ready to surrender and
let the Holy Spirit do His marvels as
the Father desires.
You were created uniquely special by
God the Father and you have
a purpose –
Can you run from God?
Controlling or trying to control everything
in your live is enslavement –
Opposing the plan of God to love God
and love others and love yourself
is a dark place of misery.
Let go –
Open your heart –
Let go of the dark black secrets
that lurk in your heart and
keep you enslaved like a mummy.
October 5, 1992 - 3:30am

R. Dear Jesus, Give me Your hand to write this book for you. I am your servant. I want to be Your hand to this world. If you, Lord Jesus, would write a book, what would you say?

Jesus: My dear children,

Today I come to deliver a message to each of you. I want to tell you of each person's dignity, of their beauty and their self-worth. Each child is, oh, so uniquely precious to My Most Sacred Heart. Each child is full of the talents I have given to them. Each person is divinely created by God and given all these gifts to be happy and love one another.

The problem comes when you feel you will be left out. That you will be left by another who has trodden on you and will do it again. I see you all as My most precious children. I watch your every move and know all pain and anguish in your heart. My Heart aches, you have insecure feelings about yourself. I came to this earth I died for you. I felt cold, hungry, lonely on this earth. You need not worry that no one knows the pain and anguish in your heart. God created you with such special gifts and talents. It is important for you to raise above your wound and forgive those who hurt you.

You need only turn your will and your life over to Me and I will guide you in all your ways. I have all the Power. Many are not of My ways. The key to life is to recognize your faults, but still know you are this precious gift of My Father a gift to this world. This world is in need of your strength. Running yourself down, blaming others hurting them can cause you misery and pain. At this very moment, you are the precious creation of God!! You must operate with Me in your heart.

You need not run yourself down. I am with you every day guiding your ways, lest your foot stumble and you lose your way. You will not wander far from your path if every day you keep bringing your focus back to Me. If you dare let Me be at the helm, if you dare to really let Me run your life, I will do with you such wonders that you yourself would be amazed. But you will know with such ease when you did these things that you did not do them alone. You will know My power, moving the mountain, My power chipping at the stone, My power working on your hardest problem and you will be set free.

Oh yes, you will be set free and know a serenity that only comes from letting go and letting Me run your life. To you, My child, I have given all that is good. I made you My holy soldier, My warrior in a world of pain and hatred. You are the light that shines in the darkness, you are the coat to a cold child, you are the smile that warms a troubled and lonely heart. You are the comfort for everyone you meet, because My most precious Heart powers you, smiles through you, understands and loves through you.

Love your fellows for Me. There are so many troubled hearts that need to know My love. I can love through you if you let Me, I can be their friend through you if you let Me. I am He who comforts you and you are he who comforts them. My power is endless, it never runs out, there is not a power failure EVER. In your darkest hour, My light shines in the darkness and I say to you, "Oh blessed of My Father, look at yourself with awe, you are My creation, you are indeed so precious to Me, you are My light to this world, you are My hands and My feet and most of all My Heart."

Oh, you are My loving Heart, to those who are bowed down, to those who are lost in the darkness, you carry My smile and wear My armor in a world that is trying to tear one another down with hate and ugliness. There is gentleness, there is love, there is hope in you, if you open yourself up to Me. Be My knight to the world, wear My armor. I am your God and I will protect you from the darkness. Plug into My power, be not afraid, I go before you always and you can rest in My arms when you feel weary. You can put your head in My lap and weep, you will know, I am truly with you and you are My light to this world. I created you so special - to cast out fear in the darkness, to clothe the naked, to give hope to the oppressed, to be as I live in you and love through you and you are My smile and I touch My hurting ones through your love.

You are he who loves this world. You must stay plugged into My power-source. This world is hungry for My love. It needs My love, I give to them through you. I am your God and I made you as a gift to the world. You are filled.

Focus on Me and your life will be abundant and whole, joy in suffering, freedom — but you can take the knocks because you will know you do not go it alone, but with Me. I love you My precious child.

end of October 5, 1992
THE TWELVE STEPS OF AA
Here are the steps we took, which are suggested as a program of recovery:
1. We admitted we were powerless over alcohol,
that our lives had become unmanageable.
2. Came to believe that a Power greater than
ourselves could restore us to sanity.
3. Made a decision to turn our will and our lives
over to the care of God as we understood Him.
4. Made a searching and fearless moral inventory of ourselves.
5. Admitted to God, to ourselves, and to another human
being the exact nature of our wrongs.
6. Were entirely ready to have God remove all
these defects of character.
7. Humbly asked Him to remove our shortcomings.
8. Made a list of all persons we had harmed,
and became willing to make amends to them all.
9. Made direct amends to such people wherever possible,
except when to do so would injure them or others.
10. Continued to take personal inventory and when we
were wrong promptly admitted it.
11. Sought through prayer and meditation to improve our
conscious contact with God as we understood Him,
praying only for knowledge of His will for us and
the power to carry that out.
12. Having had a spiritual awakening as the result of these steps,
we tried to carry this message to alcoholics,
and to practice these principles in all our affairs.
THE PROBLEM
CHILDREN OF ALCOHOLICS: These are the characteristics we seem to have in common
due to having been brought up in an alcoholic household:
1. We became isolated and afraid of people and authority figures.
2. We became approval seekers and lost our identity in the process.
3. We either become alcoholics, marry them or both or find another
compulsive personality such as a workaholic to fulfill our sick
abandonment.
4. We are frightened by angry people and any personal criticism.
5. We live life from the viewpoint of helping and seeking victims,
and are attracted by that weakness in our love and friendship
relationship.
6. We have an overdeveloped sense of responsibility, and it is easier
for us to be concerned with others rather than ourselves.
This enables us not to look closely at our faults, etc.
7. We get guilt feelings when we stand up for ourselves instead we
give in to others.
8. We become addicted to excitement.
9. We confuse love with pity and tend to "love" people we can pity and rescue.
10. We have stuffed back our feelings from our traumatic childhoods and have
lost the ability to feel or express our feelings. It hurts so much (denial).
11. We judge ourselves harshly and have a very low sense of self-esteem,
sometimes compensated for by trying to appear superior.
12. We are dependent personalities who are terrified of abandonment.
We will do anything to hold onto a relationship in order not to experience
the pain of abandonment. We are conditioned to these types of relationships.
13. Alcoholism is a family disease and we became para-alcoholics.
We took on the characteristics of that disease even though
we did not pick up the drink.
14. Para-alcoholics are reactors rather than actors.
From The Spiritual Exercises of St. Ignatius, by Louis J. Puhl, S.J. p.12
23. FIRST PRINCIPLE AND FOUNDATION
Man is created to praise, reverence and serve God
our Lord, and by this means to save his soul.
From The Spiritual Exercises of St. Ignatius,
by Louis J. Puhl, S.J. p.11

21. SPIRITUAL EXERCISES

Which have as their purpose the conquest of self
and the regulation of one's life in such a way that
no decision is made under the influence of any
inordinate attachment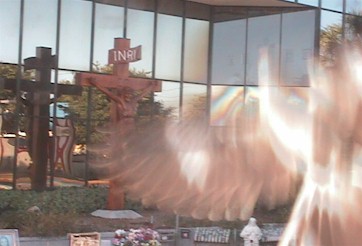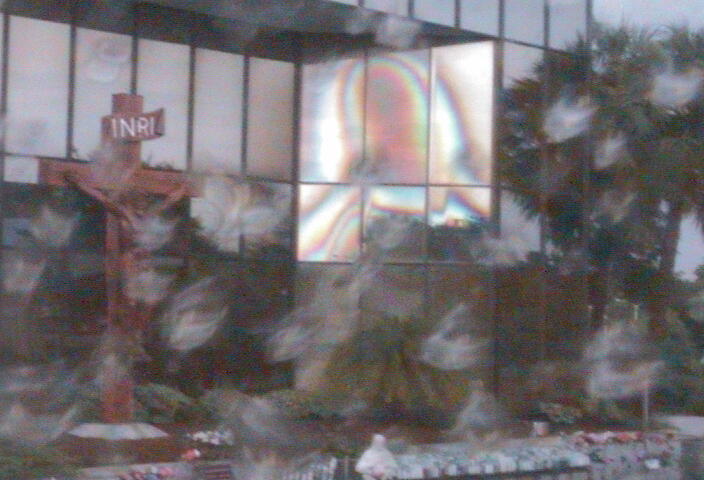 April 3, 2017

A Prayer for Grace and Holiness today
A prayer to work in love and holiness

John 16: 23
"If you ask the Father anything in my name,
He will give it to you"

R. God wants our unity – we ask for this
unity – that the Spirit of God fill
us and help us to be holy –
that we do not hold onto any of the deadly
sins that block us from this unity –
that the Holy Spirit can work in our souls,
so we can be His instruments of love
and peace and joy among our brothers.

We pray this heavenly Father in the name of
Jesus who said ask in my name and
it will be given to you.

Let us experience the joy of unity and love
on a supernatural level and know You
our beloved God – more and more supernaturally.
We want our hearts to be sanctified in
our love and work so we are holy and
pleasing to You God.

Come to us Lord and possess our soul.

We want to walk as God intends us
to walk today in the plan of God,
in the work He has called us to do today.

We know that we must cooperate with the grace
You are giving us – now and today to
bring unity and peace and love to this
day as we serve to do the work – You are
calling us in our vocation to do.

Dear Heavenly Father, hear our prayer,
in the name of Jesus, we pray,
we ask, heavenly Father for these
graces necessary this day to
bring peace, love and joy to
our relationships and work – as You
work in us.

We seek perfection in our souls to be holy
souls likened to You – in work
and in play – to be holy in prayer –
we invite You Holy Spirit to be
the Guest of our soul.

We seek order in our lives, not disorder.

We beg for the virtues of faith, hope, love,
prudence, temperance, fortitude, justice,
and humility. We seek to be obedient
to the will of God and live obedient to
the will of God in love.

Come Holy Spirit Come into our hearts. Transform
us from fear to fearlessness to serve
You as You desire in our lives.

Help our actions to be for the glory and honor
of God with the goal of these actions
to one day be in heaven with Thee,
our beloved God.

Heal our hearts and our bodies – Help
us to have health of body now in
this work you call us to do.

Instill in us a desire to want to only
do the will of the heavenly Father
and to walk in holiness and love.

We pray all these prayers heavenly Father,
united to Jesus, in His name for
grace and holiness today and always.

Help us to live by right reasoning in
our lives – to have the truth
in our every thought and to live
in order as You operate in us
in unity and love.

Come to me Lord and possess my soul.

We seek order in our lives – Your order
to love in us, to help us to act as
You desire, to have the thoughts
that are in right reasoning and in
Your order, Lord.

Give us the grace to use our faculties
to love and serve You and do
Your work.

Give us faith and right reasoning.

Help us to love and be just in our actions.

Help us to seek Your Divine Will and to
perform those actions, which are actions
pleasing to You in everything.

Come to us Lord and purify our consciences,
our souls.

Help us to hope and love in Thee.

We seek heavenly vision – to see
things through the eyes of
the heavenly Father and to be
perfected more and more in doing
God's will in our lives.

We pray for the gifts and fruits of the Holy Spirit.

We pray for this purity in our souls –
to live virtuously, to be perfected
more and more and filled with the
gifts of the Holy Spirit –
Wisdom, Understanding, Counsel,
Fortitude, Knowledge, Piety
and Fear of the Lord

and to have the fruits of the Holy Spirit –
charity, joy, peace, patience,
benignity (kindness), goodness,
long-suffering, mildness,
faith, modesty, continency,
and chastity.

We do not want the enemies to
invade our thoughts, our
actions, our lives –

We pray to give up ugly bad habits of the
deadly sins –
pride, greed, envy, wrath, lust, gluttony, and sloth

We know on this journey we will
experience sufferings and joys
and we accept the struggles
in life and ask You to help us,
strengthen us in our lives to
suffer and rejoice as You
desire us to do in our lives.

We want to be a reflection of Your
heavenly love – to be full of light –
Your light in us. To operate in
light and not darkness – IN You,
our beloved God.

We want to follow in the footsteps
of Jesus in giving love and
light and unity to those
we contact in our lives –

Prayer for Union with Jesus

Come to me, Lord, and possess my soul. Come into my heart and permeate my soul. Help me to sit in silence with You and let You work in my heart.

I am Yours to possess. I am Yours to use. I want to be selfless and only exist in You. Help me to spoon out all that is me and be an empty vessel ready to be filled by You. Help me to die to myself and live only for You. Use me as You will. Let me never draw my attention back to myself. I only want to operate as You do, dwelling within me.

I am Yours, Lord. I want to have my life in You. I want to do the will of the Father. Give me the strength to put aside the world and let You operate my very being. Help me to act as You desire. Strengthen me against the distractions of the devil to take me from Your work.

When I worry, I have taken my focus off of You and placed it on myself. Help me not to give in to the promptings of others to change what in my heart You are making very clear to me. I worship You, I adore You and I love You. Come and dwell in me now.

-God's Blue Book, January 17, 1994
end of april3,2017

Mary by day
July 5, 2000

by night
July 5, 2000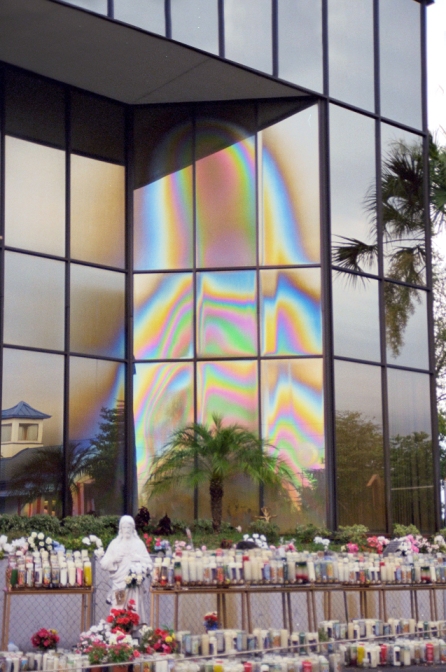 All 5ths - Our Lady of Clearwater Florida


July 5, 2000


September 5, 2000


October 5, 2000


November 5, 2000


December 5, 2000
| | | | | |
| --- | --- | --- | --- | --- |
| January 5, 2001 | February 5, 2001 | March 5, 2001 | April 5, 2001 | May 5, 2001 |
| | | | | |
| --- | --- | --- | --- | --- |
| June 5, 2001 | July 5, 2001 | August 5, 2001 | September 5, 2001 | October 5, 2001 |
| | | | | |
| --- | --- | --- | --- | --- |
| November 5, 2001 | December 5, 2001 | January 5, 2002 | February 5, 2002 | March 5, 2002 |
| | | | | |
| --- | --- | --- | --- | --- |
| April 5, 2002 | May 5, 2002 | June 5, 2002 | July 5, 2002 | September 5, 2002 |
| | | | | |
| --- | --- | --- | --- | --- |
| October 5, 2002 | November 5, 2002 | January 5, 2003 | February 5, 2003 | March 5, 2003 |
| | | | | |
| --- | --- | --- | --- | --- |
| April 5, 2003 | May 5, 2003 | July 5, 2003 | August 5, 2003 | September 5, 2003 |
| | | | |
| --- | --- | --- | --- |
| October 5, 2003 | November 5, 2003 | December 5, 2003 | January 5, 2004 |
| | |
| --- | --- |
| February 5, 2004 | March 5, 2004 |
R. The gifts of the Holy Spirit are
Wisdom, Understanding, Counsel,
Fortitude, Knowledge, Piety
and Fear of the Lord.

The fruits of the Holy Spirit are
charity, joy, peace, patience,
benignity (kindness), goodness,
long-suffering, mildness,
faith, modesty, continency,
and chastity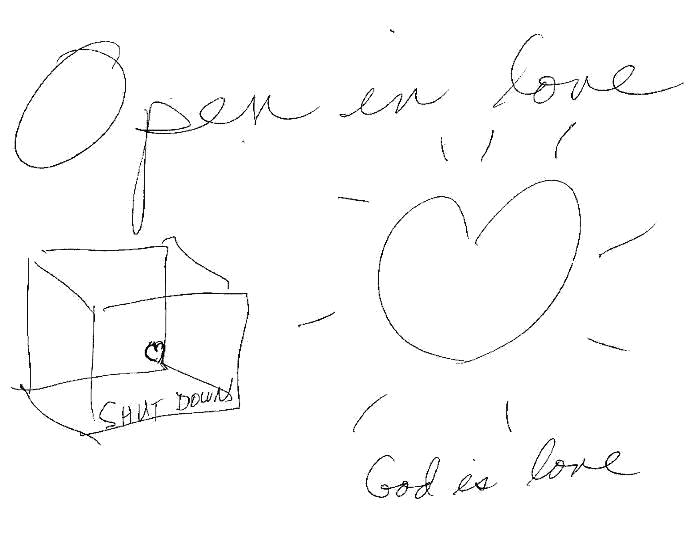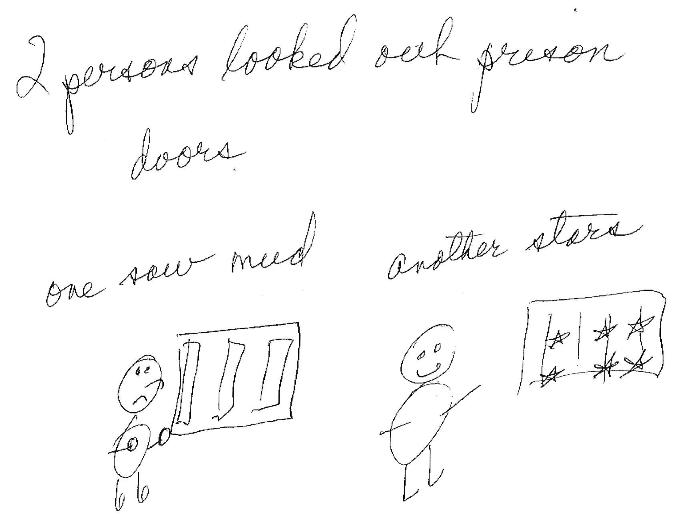 Mary by day
July 5, 2000

by night
July 5, 2000
R. The sky was fire engine
red when I began the
rosary on the 5th –
There was a red ring around
the moon when we did
the procession –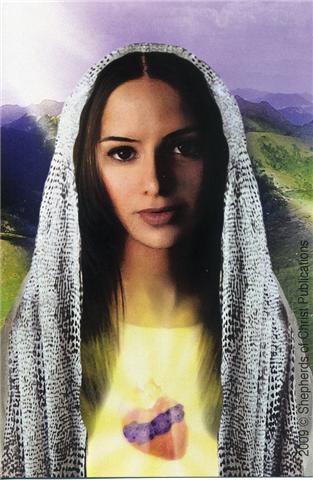 A Prayer for Intimacy with the Lamb, the Bridegroom of the Soul
Oh Lamb of God, Who take away the sins of the world, come and act on my soul most intimately. I surrender myself, as I ask for the grace to let go, to just be as I exist in You and You act most intimately on my soul. You are the Initiator. I am the soul waiting Your favors as You act in me. I love You. I adore You. I worship You. Come and possess my soul with Your Divine Grace, as I experience You most intimately.
Holy Spirit Novena
Daily Novena Prayers
Opening Prayer

In the name of the Father and of the Son and of the Holy Spirit. Amen.

Dear Father, we come to You in the name of Jesus, in union with Him in the Holy Sacrifice of the Mass, in the Holy Spirit. We come to You united to the Child Jesus of Good Health and the Infant of Prague. We come to You in the perfect, sinless heart of Our Mother Mary, asking her powerful intercession, uniting ourselves to her holy tears. We come to You united to all the angels and saints, and the souls in purgatory.

Prayer for Holy Spirit

We pray for an outpouring of the Holy Spirit on us, to be baptized by the Holy Spirit, that He will descend mightily on us as He did on the Apostles at Pentecost. That the Holy Spirit will transform us from fear to fearlessness and that He will give us courage to do all the Father is asking of us to help bring about the Reign of the Sacred Heart and the triumph of Mary's Immaculate Heart. We pray for the Holy Spirit to descend mightily on the Jesuits and the Poor Clares on the Shepherds of Christ leaders and members and on the whole Body of Christ and the world.

Protection by the Blood of Jesus

We pray that the Blood of Jesus will be spread on us, everyone in our families, and the Shepherds of Christ Movement, that we will be able to move steadfastly ahead and be protected from the evil one.

Healing

We pray for healing in body, mind, and soul and generational healing in ourselves, in all members in our families, and in all members of the Shepherds of Christ Movement, the Jesuit Community, the Poor Clares, the Body of Christ, and the world.

Prayer for Strength and Light

We adore You, oh Holy Spirit. Give us strength, give us light, console us. We give ourselves entirely to You. Oh Spirit of light and grace, we want to only do the will of the Father. Enlighten us that we may live always in the Father's will.

Eternal Spirit fill us with Your Divine Wisdom that we may comprehend more fully insight into Your Divine Mysteries.

Give us lights, Oh Holy Spirit that we may know God. Work within the heart, the spiritual womb of the Virgin Mary, to form us more and more into the image of Jesus.

Prayer to Be One with God, Father, Son and Holy Spirit

We long for You, Oh Spirit of Light, we long to know God, we want to be one with Him, our Divine God. We want to be one with the Father, know Him as a Person most intimately. We want to know the beloved One, the Sacred Heart of Jesus, and live and dwell in Him at all times, every moment of our lives. We want to be one with You, Oh Spirit of Light, that You move in us in our every breath.

Prayer to Be One in Jesus

Let us experience life in the Sacred Heart of Jesus, so we can say as Saint Paul, "I have been crucified with Christ and yet I am alive; yet it is no longer I, but Christ living in me...." Let us live, united to the Mass, all through the day being one in Him. Let us be able to love and know in this elevated state of oneness with our God. We long for Thee, oh beauteous God, we love You, we love You, we love You. We praise You, worship You, honor You, adore You, and thank You, our beloved God, Father, Son, and Holy Spirit.

Prayer to Dwell in the Hearts of Jesus and Mary

We seek to be one in God, to live and dwell in the Hearts of Jesus and Mary, our little heaven on earth, to experience life in the all perfect, pure, sinless heart of our Mother. We want the Holy Spirit to move in us and to be united to Jesus as the Bridegroom of our souls and be a most perfect sacrifice offered to the Father at every moment as we unite in the Holy Sacrifice of the Mass around the world to help in the salvation of souls.

Prayer for the Holy Spirit and His Gifts

Come Holy Spirit, come, come into our hearts, inflame all people with the fire of Your love.

Leader: Send forth Your Spirit and all will be reborn.
All: And You will renew the face of the earth.

We pray for the seven gifts of the Holy Spirit, we ask for perfection in our souls to make us holy, holy souls likened to God.

Dear Holy Spirit, we give ourselves to You soul and body. We ask You to give us the Spirit of Wisdom, Understanding, Counsel, Fortitude, Knowledge, Piety, and Fear of the Lord.

Prayer for the Word Alive in Our Hearts

We know, dear Holy Spirit, the Word in His human nature was brought forth within the womb of the woman. We pray that His word will be brought forth in our hearts as He lives and dwells in us. We want the incarnation to go on in our lives. Dear Holy Spirit, work in us.

Little Prayers to the Holy Spirit

Dear Holy Spirit, help us not to be ignorant or indifferent or weak, help us to be strong with the love of God.

Dear Holy Spirit, please pray for our needs for us.

Dear Holy Spirit, help us to respect God and to avoid sin. Help us to live in the Father's will.

Dear Holy Spirit, help us to keep Your commandments and to respect authority. Help us to love all things as You will us to love them. Help us to want to pray and always serve God with the greatest love. Help us to know the truth. Help us to have the gift of faith, hope, and love. Help us to know what is right and what is wrong.

A Prayer for Intimacy with the Lamb, the Bridegroom of the Soul

Oh Lamb of God, Who take away the sins of the world, come and act on my soul most intimately. I surrender myself, as I ask for the grace to let go, to just be as I exist in You and You act most intimately on my soul. You are the Initiator. I am the soul waiting Your favors as You act in me. I love You. I adore You. I worship You. Come and possess my soul with Your Divine Grace, as I experience You most intimately.
---
First Period
Meditations Nine Days
1. Romans 8:14-17

All who are guided by the Spirit of God are sons of God; for what you received was not the spirit of slavery to bring you back into fear; you received the Spirit of adoption, enabling us to cry out, 'Abba, Father!' The Spirit himself joins with our spirit to bear witness that we are children of God. And if we are children, then we are heirs, heirs of God and joint-heirs with Christ, provided that we share his suffering, so as to share his glory.

2. Romans 8:5-9

Those who are living by their natural inclinations have their minds on the things human nature desires; those who live in the Spirit have their minds on spiritual things. And human nature has nothing to look forward to but death, while the Spirit looks forward to life and peace, because the outlook of disordered human nature is opposed to God, since it does not submit to God's Law, and indeed it cannot, and those who live by their natural inclinations can never be pleasing to God. You, however, live not by your natural inclinations, but by the Spirit, since the Spirit of God has made a home in you. Indeed, anyone who does not have the Spirit of Christ does not belong to him.

3. 1 John 4:12-16

No one has ever seen God, but as long as we love one another God remains in us and his love comes to its perfection in us. This is the proof that we remain in him and he in us, that he has given us a share in his Spirit. We ourselves have seen and testify that the Father sent his Son as Saviour of the world. Anyone who acknowledges that Jesus is the Son of God, God remains in him and he in God. We have recognised for ourselves, and put our faith in, the love God has for us. God is love, and whoever remains in love remains in God and God in him.

4. 1 John 4:17-21

Love comes to its perfection in us when we can face the Day of Judgement fearlessly, because even in this world we have become as he is. In love there is no room for fear, but perfect love drives out fear, because fear implies punishment and no one who is afraid has come to perfection in love. Let us love, then, because he first loved us. Anyone who says 'I love God' and hates his brother, is a liar, since whoever does not love the brother whom he can see cannot love God whom he has not seen. Indeed this is the commandment we have received from him, that whoever loves God, must also love his brother.

5. 1 John 4:7-11

My dear friends, let us love one another, since love is from God and everyone who loves is a child of God and knows God. Whoever fails to love does not know God, because God is love. This is the revelation of God's love for us, that God sent his only Son into the world that we might have life through him. Love consists in this: it is not we who loved God, but God loved us and sent his Son to expiate our sins. My dear friends, if God loved us so much, we too should love one another.

6. Acts of the Apostles 1:1-5

In my earlier work, Theophilus, I dealt with everything Jesus had done and taught from the beginning until the day he gave his instructions to the apostles he had chosen through the Holy Spirit, and was taken up to heaven. He had shown himself alive to them after his Passion by many demonstrations: for forty days he had continued to appear to them and tell them about the kingdom of God. While at table with them, he had told them not to leave Jerusalem, but to wait there for what the Father had promised. 'It is', he had said, 'what you have heard me speak about: John baptised with water but, not many days from now, you are going to be baptised with the Holy Spirit.'

7. Acts of the Apostles 1:6-9

Now having met together, they asked him, 'Lord, has the time come for you to restore the kingdom to Israel?' He replied, 'It is not for you to know times or dates that the Father has decided by his own authority, but you will receive the power of the Holy Spirit which will come on you, and then you will be my witnesses not only in Jerusalem but throughout Judaea and Samaria, and indeed to earth's remotest end.'

As he said this he was lifted up while they looked on, and a cloud took him from their sight.

8. Acts of the Apostles 1:12-14

So from the Mount of Olives, as it is called, they went back to Jerusalem, a short distance away, no more than a Sabbath walk; and when they reached the city they went to the upper room where they were staying; there were Peter and John, James and Andrew, Philip and Thomas, Bartholomew and Matthew, James son of Alphaeus and Simon the Zealot, and Jude son of James. With one heart all these joined constantly in prayer, together with some women, including Mary the mother of Jesus, and with his brothers.


9. Acts of the Apostles 2:1-4

When Pentecost day came round, they had all met together, when suddenly there came from heaven a sound as of a violent wind which filled the entire house in which they were sitting; and there appeared to them tongues as of fire; these separated and came to rest on the head of each of them. They were all filled with the Holy Spirit and began to speak different languages as the Spirit gave them power to express themselves.

---

Second Period
Meditations Nine Days

1. John 14:21-31

Whoever holds to my commandments and keeps them is the one who loves me; and whoever loves me will be loved by my Father, and I shall love him and reveal myself to him.'

Judas-not Judas Iscariot-said to him, 'Lord, what has happened, that you intend to show yourself to us and not to the world?' Jesus replied:

Anyone who loves me will keep my word, and my Father will love him, and we shall come to him and make a home in him. Anyone who does not love me does not keep my words. And the word that you hear is not my own: it is the word of the Father who sent me. I have said these things to you while still with you; but the Paraclete, the Holy Spirit, whom the Father will send in my name, will teach you everything and remind you of all I have said to you. Peace I bequeath to you, my own peace I give you, a peace which the world cannot give, this is my gift to you. Do not let your hearts be troubled or afraid. You heard me say: I am going away and shall return. If you loved me you would be glad that I am going to the Father, for the Father is greater than I. I have told you this now, before it happens, so that when it does happen you may believe. I shall not talk to you much longer, because the prince of this world is on his way. He has no power over me, but the world must recognise that I love the Father and that I act just as the Father commanded. Come now, let us go.

2. John 17:11-26

I am no longer in the world, but they are in the world, and I am coming to you. Holy Father, keep those you have given me true to your name, so that they may be one like us. While I was with them, I kept those you had given me true to your name. I have watched over them and not one is lost except one who was destined to be lost, and this was to fulfil the scriptures. But now I am coming to you and I say these things in the world to share my joy with them to the full. I passed your word on to them, and the world hated them, because they belong to the world no more than I belong to the world. I am not asking you to remove them from the world, but to protect them from the Evil One. They do not belong to the world any more than I belong to the world. Consecrate them in the truth; your word is truth. As you sent me into the world, I have sent them into the world, and for their sake I consecrate myself so that they too may be consecrated in truth. I pray not only for these but also for those who through their teaching will come to believe in me. May they all be one, just as, Father, you are in me and I am in you, so that they also may be in us, so that the world may believe it was you who sent me. I have given them the glory you gave to me, that they may be one as we are one. With me in them and you in me, may they be so perfected in unity that the world will recognise that it was you who sent me and that you have loved them as you have loved me.

Father, I want those you have given me to be with me where I am, so that they may always see my glory which you have given me because you loved me before the foundation of the world. Father, Upright One, the world has not known you, but I have known you, and these have known that you have sent me. I have made your name known to them and will continue to make it known, so that the love with which you loved me may be in them, and so that I may be in them.

3. I Corinthians 15:20-28

In fact, however, Christ has been raised from the dead, as the first-fruits of all who have fallen asleep. As it was by one man that death came, so through one man has come the resurrection of the dead. Just as all die in Adam, so in Christ all will be brought to life; but all of them in their proper order: Christ the first-fruits, and next, at his coming, those who belong to him. After that will come the end, when he will hand over the kingdom to God the Father, having abolished every principality, every ruling force and power. For he is to be king until he has made his enemies his footstool, and the last of the enemies to be done away with is death, for he has put all things under his feet. But when it is said everything is subjected, this obviously cannot include the One who subjected everything to him. When everything has been subjected to him, then the Son himself will be subjected to the One who has subjected everything to him, so that God may be all in all.

4. Revelation 3:1-3,12,16-19

'Write to the angel of the church in Sardis and say, "Here is the message of the one who holds the seven spirits of God and the seven stars: I know about your behaviour: how you are reputed to be alive and yet are dead. Wake up; put some resolve into what little vigour you have left: it is dying fast. So far I have failed to notice anything in your behaviour that my God could possibly call perfect; remember how you first heard the message. Hold on to that. Repent! If you do not wake up, I shall come to you like a thief, and you will have no idea at what hour I shall come upon you.

Anyone who proves victorious I will make into a pillar in the sanctuary of my God, and it will stay there for ever; I will inscribe on it the name of my God and the name of the city of my God, the new Jerusalem which is coming down from my God in heaven, and my own new name as well.

'...but since you are neither hot nor cold, but only lukewarm, I will spit you out of my mouth. You say to yourself: I am rich, I have made a fortune and have everything I want, never realising that you are wretchedly and pitiably poor, and blind and naked too. I warn you, buy from me the gold that has been tested in the fire to make you truly rich, and white robes to clothe you and hide your shameful nakedness, and ointment to put on your eyes to enable you to see. I reprove and train those whom I love: so repent in real earnest.'

5. Revelation 5:9-14

They sang a new hymn: You are worthy to take the scroll and to break its seals, because you were sacrificed, and with your blood you bought people for God of every race, language, people and nation and made them a line of kings and priests for God, to rule the world.

In my vision, I heard the sound of an immense number of angels gathered round the throne and the living creatures and the elders; there were ten thousand times ten thousand of them and thousands upon thousands, loudly chanting:

Worthy is the Lamb that was sacrificed to receive power, riches, wisdom, strength, honour, glory and blessing.

Then I heard all the living things in creation-everything that lives in heaven, and on earth, and under the earth, and in the sea, crying:

To the One seated on the throne and to the Lamb, be all praise, honour, glory and power, for ever and ever.

And the four living creatures said, 'Amen'; and the elders prostrated themselves to worship.

6. Revelation 7:14-17

I answered him, 'You can tell me, sir.' Then he said, 'These are the people who have been through the great trial; they have washed their robes white again in the blood of the Lamb. That is why they are standing in front of God's throne and serving him day and night in his sanctuary; and the One who sits on the throne will spread his tent over them. They will never hunger or thirst again; sun and scorching wind will never plague them, because the Lamb who is at the heart of the throne will be their shepherd and will guide them to springs of living water; and God will wipe away all tears from their eyes.'

7. Revelation 12:1-8

Now a great sign appeared in heaven: a woman, robed with the sun, standing on the moon, and on her head a crown of twelve stars. She was pregnant, and in labour, crying aloud in the pangs of childbirth. Then a second sign appeared in the sky: there was a huge red dragon with seven heads and ten horns, and each of the seven heads crowned with a coronet. Its tail swept a third of the stars from the sky and hurled them to the ground, and the dragon stopped in front of the woman as she was at the point of giving birth, so that it could eat the child as soon as it was born. The woman was delivered of a boy, the son who was to rule all the nations with an iron sceptre, and the child was taken straight up to God and to his throne, while the woman escaped into the desert, where God had prepared a place for her to be looked after for twelve hundred and sixty days.

And now war broke out in heaven, when Michael with his angels attacked the dragon. The dragon fought back with his angels, but they were defeated and driven out of heaven.

8. Revelation 14:1-7

Next in my vision I saw Mount Zion, and standing on it the Lamb who had with him a hundred and forty-four thousand people, all with his name and his Father's name written on their foreheads. I heard a sound coming out of heaven like the sound of the ocean or the roar of thunder; it was like the sound of harpists playing their harps. There before the throne they were singing a new hymn in the presence of the four living creatures and the elders, a hymn that could be learnt only by the hundred and forty-four thousand who had been redeemed from the world. These are the sons who have kept their virginity and not been defiled with women they follow the Lamb wherever he goes; they, out of all people, have been redeemed to be the first-fruits for God and for the Lamb. No lie was found in their mouths and no fault can be found in them.

Then I saw another angel, flying high overhead, sent to announce the gospel of eternity to all who live on the earth, every nation, race, language and tribe. He was calling, 'Fear God and glorify him, because the time has come for him to sit in judgement; worship the maker of heaven and earth and sea and the springs of water.'

Revelation 19: 7-8

let us be glad and joyful and give glory to God, because this is the time for the marriage of the Lamb. His bride is ready, and she has been able to dress herself in dazzling white linen, because her linen is made of the good deeds of the saints.'

9. Revelation 21:1-10

Then I saw a new heaven and a new earth; the first heaven and the first earth had disappeared now, and there was no longer any sea. I saw the holy city, the new Jerusalem, coming down out of heaven from God, prepared as a bride dressed for her husband. Then I heard a loud voice call from the throne, 'Look, here God lives among human beings. He will make his home among them; they will be his people, and he will be their God, God-with-them. He will wipe away all tears from their eyes; there will be no more death, and no more mourning or sadness or pain. The world of the past has gone.'

Then the One sitting on the throne spoke. 'Look, I am making the whole of creation new. Write this, "What I am saying is trustworthy and will come true."' Then he said to me, 'It has already happened. I am the Alpha and the Omega, the Beginning and the End. I will give water from the well of life free to anybody who is thirsty; anyone who proves victorious will inherit these things; and I will be his God and he will be my son. But the legacy for cowards, for those who break their word, or worship obscenities, for murderers and the sexually immoral, and for sorcerers, worshippers of false gods or any other sort of liars, is the second death in the burning lake of sulphur.'

One of the seven angels that had the seven bowls full of the seven final plagues came to speak to me and said, 'Come here and I will show you the bride that the Lamb has married.' In the spirit, he carried me to the top of a very high mountain, and showed me Jerusalem, the holy city, coming down out of heaven from God.

Revelation 22:20

The one who attests these things says: I am indeed coming soon.

Amen; come, Lord Jesus.

---
Scriptural quotations are taken from The New Jerusalem Bible, Doubleday & Co.
Imprimatur granted by Cardinal Hume.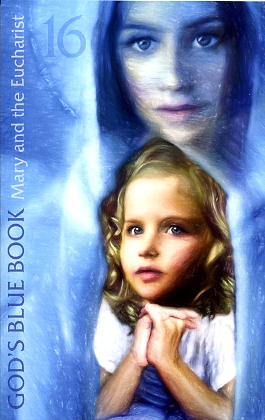 August 19, 1997
Come Away With Me
Shepherds of Christ Meeting
Tuesday at Morrow, Ohio
Glorious Mysteries
The Resurrection

R.
And so we see Jesus came forth victorious from the tomb, but we do not realize that we are to live His life, death and resurrection in our life. One day it may seem as if we are dying inside, suffering from the greatest pain, and the next day the light steals across the sky and we see that the victory is won. The Father said, "the movement will blossom in the spring." The phones are ringing off the hook and we cannot keep the people supplied with the materials. We do not have funds in order to do all the things that Jesus has asked us to do, and so many people are calling. Jesus has separated the sheep from the goats. Jesus gives us the truth. Jesus has rooted out the good and the bad fruit. The bad fruit has fallen from the tree and what remains is the good fruit – the fruit that knows that this is the truth.
Alleluia! Hosanna in the Highest - for He has come and given us new life!
The Ascension
R.
Jesus comes to us in the quiet of the darkest night and He lifts our ruffled feathers and He smoothes them out and we know His peace and His love. Where there was anguish and suffering and our screams were screams that were so deep within our soul that we thought we could not last but just screamed out, He came with His gentle and His soft touch and He wiped our weary brow and He relieved us of our suffering and pain. And He leaves us a garden filled with the most beautiful flowers and He gave to us a cool breeze and we were washed by the cool of the night and we felt His love deep within our hearts and we know that He lives and that He is alive this day.
Jesus:
Come away with Me, My young ones. Come into the field and taste of the beauty of the air and the beauty of this day with the most beautiful flowers that I have created for you. Do you see the beauty in each petal of the flower, or are your eyes covered with mud that you do not see? I have lifted the veil for you today and I have showed you My way. My way is the way of trust and faith and I told you in the message on Sunday that you must have faith and endurance, for I took you to the darkest night to the pointiest tunnel, to the place where you thought that you would never return and at that point I opened up through a little hole the light of day and it came streaming in and you perceived and you felt My presence, which is greater than all the things of this earth.
Wipe the grin off your face you silly earth, for you have ran after so many foolish things, when I stood there adorned in white before you, in the most glorious robes and you did not perceive that the Almighty God was alive and so I have called and I have told you and I have allowed you, My shepherds, to suffer, but the days ahead will be days of great victory, for I come to you clothed in white and adorned in a gold veil and you see that God lives and you will carry the white flag across this earth. You My shepherds, have won and the victory is yours.
Did you fall in the mud and did you skin your knees, did you feel your head ache as Mine ached in the garden, did you feel the thorns poke deeply into your skull, and did you feel the ripping of your flesh as the sword went into your skin?
I am Jesus, I am God, I will not be undone. I am Almighty and all powerful to the ends of the earth. You will know My might and you will not be afraid, but you will not know this if you do not trust, for I have told you the secrets in My messages, but you do not read as if you believe, you read half heartedly. You must believe with all your heart that I speak to you to be heard, for you truly are the shepherds that will go across this earth and carry the white flag, but you do not have this conviction within your heart, so therefore you do not do all that I have asked you to do, your belief is wishy-washy and you do not believe with a conviction of a strong heart.
I am calling you My shepherds this night to renew your faith and your endurance to realize that I am God and I have spoken here to you this evening. I am alive, I am alive, I am alive and I am with you, I am your God.
You wanted the light all the time and the light was not in the plan of the Father. It comes in light and it comes in darkness, it comes in death and it comes in victory, it comes in death and it comes in Resurrection, it comes in pain, and it comes in joy, but this world tells you today to look for only the joy and when you do not find it to do everything that you can to fill your selfish pleasurish whims that you have within you.
I tell you that you must fall to your knees, that your knees will be scuffed and that you will suffer and your flesh will be torn and your head will be crowned with thorns, but you will come forth from the tomb with a veil of white across your face and you will say this is the victory that we have won because we have lived in Him.
Descent of the Holy Spirit Upon the Apostles
R.
The Mass is the Sacrifice of Calvary, sacramentally made present. Every word is rooted in the truth and every word spoken must be that in which there is great feeling for it is the greatest way that we can share our immense love with God when we give ourselves to Him as we unite in a spousal union with Him.
But many in the Church are blind for they do not comprehend what is going on at the Mass. From the beginning to the end it is this immense love affair that a soul has with the Almighty God. Many times when I go to Mass I am so wrapped in the presence of God and when the homily begins it is a homily that is rooted deeply in the head with lots of thinking and lots of facts. It is a homily that does not tie together anything about the relationship between me and Jesus – this personal love relationship, and this pulls me out of my heart as I am forced to listen to the loud speaking and to try to think and to follow with what he is speaking about. I know this so well, but I cannot express what I am saying in my heart. Day after day I go to Mass and day after day I am so excited to go in there and to share deeply in the mystery of His love and my heart is filled with the greatest joy to be there, to know that I will be so one with my Divine lover, and I go there, and I start to cry many times and I am filled up with such love and I know of the grace that I am receiving – the sharing in His life – and I hear the Word of God and I cry because every word rings within me and I feel the feelings, the words that are in the Scriptures, the feeling words that are used, the talking about the heart, the talking about despair, the talking about fear, the talking about all feeling words and the priest gets up and the priest begins to speak about facts – a train of facts, things that are following, line after line and then, when he speaks, many times he draws the people to finding God in other people and skipping intimate union with God – to go out and to do good works, when in the Mass, we are to be focused on our love relationship with God and it is so upsetting because it is almost like we should hurry up through the Mass and go out and encounter God in others and we ignore the connection that God is right there wanting to give Himself to us and wanting us to give ourselves to Him.
There are so many things that happened at the homily at the Mass. Not that I am above him – what I am doing is accounting what Our Lord is saying and knowing what Our Lord is saying about the
Priestly Newsletter
and why it is important that we pray for the holy priests, why it is important that the priests give their hearts in consecration to the Hearts of Jesus and Mary and be taken deeply into the Heart of Christ where they know God most intimately because now, as it is, is it love or is it on the surface with the head? For once they give their hearts to Jesus, especially saying this consecration from the Shepherds of Christ in which Jesus promised a great grace, once they give their heart to Jesus and pray this consecration, it takes them into His Heart and they join more and more in an intimate union with Him.
It is so frustrating to go to Mass because I can be so connected in the Heart of Jesus and then the homily comes and I am just knocked out into whatever level the homily is at, talking about whatever – going out – doing good, and forgetting to make a connection at all that Christ is there. The priest this week said, "Christ is not here, we have to go out and find him in others" and I couldn't believe it! I was all set in my heart to be so intimate with Jesus and then it was like the rest of the Mass was so hurried, let's hurry up and get out of here and encounter Christ in one another. We have a job to do, given to us by Jesus Christ, to help lead the priests through this
Priestly Newsletter
in which we are using this as a teaching tool, through Fr. Carter.
Humility is truth and that does not mean that we must hide the gifts that were given to us. The gifts that He gives to us is to be shared with this world and we are to be most grateful for these gifts. We must thank God from the depths of our hearts for allowing us to know Him more intimately, not that we know it all, we have an immense way to go for God is infinite, but He is unveiling the scriptures to us, He is taking us deeply into His Heart and letting us know Him more intimately and we must share this gift with others for the gift is not given to us to hide under a bushel basket – it is given to us to put it on a lamp-stand and let it shine to all in the house.
Jesus:
It is in prayer, hourly prayer and begging for the funds, realizing that it is in your prayer, that it is in your endurance, that it is in your faith and your sacrifices that your prayers will be answered. You must pray hourly the Novena to the Infant of Prague and I will answer your prayers, and you, My beloved ones, will know the results when you pray.
Mary is Assumed into Heaven
R.
Satan is working to try to block this. I know that all kinds of things go wrong. And, when it gets worse you kept trudging ahead with all the battle wounds all over you, but it is because I recognize that satan is working. If I didn't recognize that I would feel like running in a corner and screaming out in despair. God is revealing to us what we need in order to move ahead, believe me, brothers and sisters - this is His mission.
I know they say things about me - but it doesn't make any difference for the truth is there. He is speaking here to us. He has separated the sheep from the goats. And He said the rotten fruit would fall to the ground and all that would remain would be the fruit of heaven.
We should see substantial growth now that this has happened. Think of the 13th of September when Fr. Carter celebrated the Mass and last Sunday we got the card that has Father as the Pillar of Light and we could send it with that John Bosco vision - a Dream.
This will make us stronger than ever because it will sound like, "you have been tested and you have been tried and you have been found okay".
Let us have the vision in our heart - the vision that Christ wants us to have that we are the apostles that will help to majorly spread devotion to the Eucharist throughout the land. And that is why He has given us all this immense love of Jesus in the Eucharist. You know how it is - you know how you love Him so much in the Eucharist – that is the grace He is giving to us so that we will spread this devotion to the far ends of the earth. Wait till you see what happens in the Shepherds of Christ Movement to lead the souls to the Eucharist!
Believe and we will move ahead. There is only one place to go - it is to Him. "I am the way, the truth and the life" – and what He gives to us here, is the truth. It was somebody in our core group and they said, "oh it is really good," And so He said, one day they wane in and out - one day one way and another day - another way. We don't do it that way. We know the truth from the Mass, from the Eucharist, from the Scriptures. It is the same mind that writes.
Excerpt from the Priestly Newsletter July/August 1997
Thoughts on the Eucharist
St. Peter Julian Eymard, founder of the Blessed Sacrament Fathers, tells us:
"It is true also that the world does all in its power to prevent us from loving Jesus in the Most Blessed Sacrament with a real and practical love, to prevent us from visiting Him, and to cripple the effects of this love.
"The world engrosses the attention of souls; it finds and enslaves them with external occupations in order toeter them from dwelling too long on the love of Jesus.
"It even fights directly against this practical love and represents it as optional, as practicable at most only in a convent.
"And the devil wages incessant warfare on our love for Jesus in the Most Blessed Sacrament.
"He knows that Jesus is there, living and substantially present; that by Himself He is drawing souls and taking direct possession of them. The devil tries to efface the thought of the Eucharist in us, and the good impression made by it; for in his mind, that should decide the issue of the struggle.
"And yet God is all love.
"This gentle Savior pleads with us from the Host: 'Love Me as I have loved you; abide in My love! I came to cast the fire of love on the earth and My most ardent desire is that it should set your hearts on fire."
7
7. St. Peter Julian Eymard,
The Real Presence: Eucharistic Meditations
, published by Eymard League, as in The Treasury of Catholic Wisdom, Fr. John Hardin, S.J. ed., Ignatius Press, p. 584.
Scriptural Reflection
Why Should We Be Afraid?
"Can you not buy five sparrows for two pennies? And yet not one is forgotten in God's sight. Why, every hair on your head has been counted. There is no need to be afraid: you are worth more than hundreds of sparrows". (Lk 12:6-7)
The fear of financial insecurity, the fear of not being accepted by others, the fear of professional failure, anxiety concerning whether one is capable of handling an inevitable crisis, the spectre of academic failure, the fear of being rejected in love- these are a few of the myriad worries and anxieties which can burden people along the varied path of life which now twists and turns, now stretches out straight, now descends into the valley, now ascends where the horizon can be clearly seen. To encounter circumstances during the course of life which can give rise to worry and anxiety is to be expected. To allow various fears to conquer us and rob us of basic peace of mind is to react incorrectly. To face fears and worries with Christian courage and trust, and thus fundamentally control them, is to live by the words of Jesus.
To react incorrectly to fear-causing occasions can give rise to all sorts of problems. It can obviously detract considerably from one's joy. It can stunt personality growth, lessening our attractiveness to others. It can disturb mental and physical health. It can prevent us from being proper witnesses to the fact that we are the bearers of the Good News, of the fact that Jesus' truth is meant to make us free from all sorts of enslavements, including morbid fear and worry.
Why, then, don't we decide once and for all to take Jesus at His word? He tells us not to worry. He tells us to flee from anxiety. He loves us. His Father loves us. The Holy Spirit loves us. They love us much more than we love ourselves. Their love can cut through the bonds of any fear, any worry, any anxiety. Yes, Their love can do this, if we so permit.
end of excerpt

R.
Do you hear the priests speak about the feelings in the Mass - about the things of the heart? This is the purpose of the Priestly Newsletter – to lead the priests into the hearts. Think about the Age of the Two Hearts in which men will be living from their hearts. It is through the Newsletter that the priests will be led into their hearts as Jesus teaches them. It is through consecration that priests are brought into their hearts.
Mary is Crowned Queen of Heaven and Earth
Excerpt from The Spirituality of Fatima
by Fr. Edward J. Carter, S.J.
Because of the excitement caused by the apparitions, the civil authorities were so alarmed that they kidnapped the three young visionaries and put them in jail. The incarceration period included the day of August 13. Consequently, Our Lady did not appear to the children on this particular 13th. The authorities, fearing reaction on the part of the people, quickly released the children. Mary appeared to them on August 19 near Valinhos:

She told them she was greatly displeased by the action of the mayor. As a result, the miracle promised for October would not be as impressive as originally planned.
15
15.
Our Lady of Fatima's Peace Plan from Heaven
(Rockford: TAN Books and Publishers, Inc., 1983), p. 6.
R.
Today is August 19th. Today is the feast day of a great saint that loved the Sacred Heart so. Today is the day that Mary appeared to the three children at Fatima. She appeared on the 13th of every month but she appeared on the 19th of August because they had been locked in jail.
Jesus has taught us how to be people that can pray and that He will truly respond to these prayers. Jesus has given to us a great gift and a great suffering and now He gives to us a greater gift for He opened up the heavens and in all of our sufferings, He came forth all in white and in victory.
Jesus:
Your Movement will spread forth to the far ends of the earth, but it is faith that I am calling you to My beloved ones, you must have faith in your hearts, for this is a sign that I give to you this day. If you do not believe, you will not be able to continue ahead, for you must move ahead in faith. It is the only way that you must operate. You cannot operate trying to logically think your way across this world. It is only in believing and obeying the messages that the job will get done. It is My might that will lead this Movement to the far corners of the earth. Open your pockets and let us see your money. Do you have the money to do the things that I have asked you to do? It is in prayer, hourly prayer and begging for the funds, realizing that it is in your prayer, that it is in your endurance, that it is in your faith and your sacrifices that your prayers will be answered. You must pray hourly the Novena to the Infant of Prague and I will answer your prayers, and you My beloved ones will know the results when you pray.
Song:
This is Holy Ground
Jesus:
I have given to you the greatest gift this day. I am Jesus, and I have come to you and I have asked you to open wide your heart and to thank Me for the gift I have given, for if the answer would have been different how would your hearts be this night, and how was it with the lepers, when I gave to them the great gift and they did not come and say thanks, but you are My holy ones that I am sending into this world and your hearts must be filled with joy. I have asked you over and over again to sing to Me with a heart that is filled with joy. I have given to you songs that I wrote Myself for you to sing of the love of My Heart. I am Jesus, the Son of God and you are the apostles of this new era. As you go out into the dark night the light will shine behind you and many will know the light of My Heart. Do not be discouraged, for the very hairs of your head are numbered and I am with you at this very moment, guarding and watching you, give Me your heart My shepherds. I have given to you a great gift this day, give Me your thanks and continue to pray. It is through prayer that you will accomplish all that the Father intends you to accomplish.
I am Jesus, the Son of God. I have chosen you, I have called you and you will accomplish the work that the Father intends you to through prayer. Do not be discouraged, but encouraged for I am God and I am with you. Think of how it was before, when you did not share your love with so many others, but I have given you each other and I have bound your hearts in one heart and you come here because your hearts are filled with great joy. The more you love and the more the Movement spreads, the more will be the blessings, for as the love expounds and gets larger, the love is more full, for your love is rooted in Me and the more you love deeply the more full the love you will have. This is how it will be, one body in Me, and you will love many and you will know them deeply in your heart and your heart is full My shepherds, because I have taught you My ways of love and given you each other. You are My holy family and I love you. I have called you and so you say "why me?", and I say to you "why this Saint, or that Saint or why the Blessed Mother, why were you called?". You were called because I love you and I have given to you a great grace to be My shepherd in the Shepherds of Christ Movement.
Given
October 29, 2016
R. Please spread blessed holy water
(You can also mix Jesus and Mary water
with your blessed Holy Water if you have it.)
in your yard, around your house,
in the state you live in.
And ask God to bless your state
Ask God to bless the United States
Pray all prayers through the intercession of
Our Lady of CLEAR – WATER.
Ask the Lady of CLEAR - WATER
to help with the blessed water.
Mary has appeared to me for 22 years,
in Ohio and Florida.