R. Dear God, please grant me the grace to be
as You want me to be. Help me to follow
Your plan in being other focused –
living and working as You want
me to work for the building of
Your Kingdom in union with
others You have called to work
with me.
Dear Mother of God, thank you for appearing
in Clearwater, telling the world how
much you love them.
I am sorry so many people do
not know the message you bring
about God's love and God's forgiveness
and mercy.
I want to do all I can to help spread
the message Jesus came to deliver in
God's Blue Books.
Life goes on for the soul, even
after the body dies. Help me to
have supernatural hope – so all
my actions are for the honor and
glory of God.
So all my actions are to help
in the work of redemption –
to perform actions because I
see they are to help me get to heaven
and help others get to heaven too.
Help me to be your soldier in this
war against satan and his lies.
I love you so much God. I
want to do Your will. Help me to
live for Your honor and glory –
live to love – live to serve You –
Many times people grew up being
tense – learning life is to be tight –
not safe. Ask yourself – "How did
it feel – in life, at home, how do you
feel now – how are your jaws?"
Laugh at funny things – let go of
that tenseness – pray to be so
intimately one with God –
God walks with us.
Why live with clenched teeth –
thinking angry, tense thoughts –
Why be ready to defend yourself –
like in a court –
Who is right – who is wrong –
Life is too short –
Give God what He wants –
Trust in Him –
Love Him –
Love, Love, Love –
Live to love –
Live to go out of oneself –
Think of others –
We can't control the weather –
We can't control a traffic jam –
We can't control other people –
Why try to let what is outside
of us hurt what is inside of us –
We can control what is going on
in our thoughts –
We must guard that interior
space – so it is full of Jesus –
full of light – rooted in reality –
ready to do His will –
We don't have to feel unsafe –
angry, tense, hateful, controlling
things –
We need to be rooted in God –
At peace in living to serve Him –
Let Him live deeply in our hearts –
Let Him dwell in us –
We will have to have some discomfort
if we are doing God's will –
We can be a team-player –
Live to do what God is asking of
us – every day – discipline an
unruly, selfish will –
Do what God is asking us to
do – Don't make excuses
for instant relief, fear,
anger, tenseness, selfish
ways –
We must face things that are
problems when God wants
us to handle them –
Our goal is doing God's will –
not how we feel – so we
make an excuse because
we don't want discomfort –
We must pray for fortitude.
We are to be courageous for God –
How did Mary feel in the 7 Sorrows –
Seven Sorrows of the Blessed Virgin Mary
at a Shepherds of Christ Meeting
February 22, 1995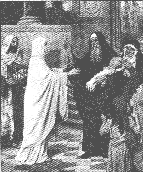 1. The Prophecy of Simeon
Mary, Joseph and the child Jesus went to the temple. Simeon, the prophet, inspired by the Holy Spirit, met them and told Joseph and Mary of the great sufferings of Jesus and Mary. He told Mary that a sword would pierce her heart. From that point on, Mary ever remembered the prophecy of Simeon whenever she beheld her child. When she looked at His little body, even as an infant, she knew He would suffer. Every time she clothed Him and watched Him at play, her heart was torn in her chest as she knew what He would suffer. And a sword, too, shall pierce your Heart, O Mary!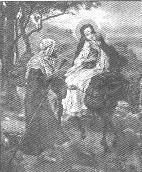 2. The Flight into Egypt
Joseph was told by the angel to flee. Joseph, Mary and the child Jesus had to flee because of what might happen to Jesus. They had to pack for a long stay. The child Jesus was so small! They left on their journey, hearts full of fear, trying to protect Jesus. They were forced to flee into Egypt.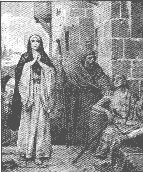 3. Jesus Is Lost, In the Temple
Imagine the sufferings in Mary's heart when she realized the child Jesus was not with them. Think of how it would be to lose your child and not know where he was or if anything happened to him. With sorrow in their hearts, Mary and Joseph returned to Jerusalem to look for the child Jesus. And a sword, too, shall pierce your heart, O Mary!

4. Jesus Carries His Cross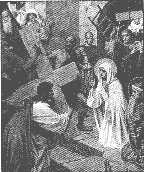 Song: See the eyes that look at Mary, her tender infant child. See the child's Heart beat so tenderly, the Savior of the world!
See the eyes of Jesus and Mary as they met on Calvary. Mary's Heart knew Jesus' Heart so well! From the first moment of conception and throughout His life, Mary was so connected with Jesus and now she peered into His eyes. The crown of thorns adorned His Head! Blood ran down His face! A heavy cross on His back! Wounded, His whole body covered with bleeding wounds! And her whole life flashed before her, the life that she had spent with Jesus. This was the beloved child that she had held in her arms when Simeon told Mary that 'a sword, too, shall pierce your Heart, O Mary!'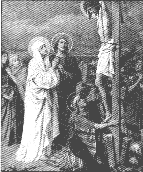 5. Jesus Dies on the Cross
Mary stood under Jesus' cross as He was put to death. The child that she had held in her arms as Simeon prophesied, And a sword, too, shall pierce your Heart, O Mary! Now Jesus is dead on the cross! He gave His flesh, He gave His blood so that we might be with Him forever in heaven. He held not back. He gave His all. He calls out to us this day to see through the eyes of His mother as she appears and calls out with a Heart of great love, "Return to the love of my Son! He is with you this day. He remains with you, no less present than the day that He hung on the cross, in the Eucharist. He longs for you to come and be with Him. He is in your brother. How can you not love your brother when Jesus died for your brother?"

Her Heart was pierced with a sword. His Heart was pierced with a lance. What came forth was blood and water, the sacramental life of the church. He lives with us this day in the Church. He gives to us His sacraments, the source of His life! He gives to us the Sacrament of Penance whereby any sin that we commit can be taken away through the priest. He wants us to be so close to Him! He gives us everything to be close to Him. But we see with such limited vision only those things that are right before our face, when the true reality is that which we don't see with our eyes, the reality of the invisible divinity of Jesus Christ, the Son of God, in the consecrated Host! This is reality! This is our life! This is our power! This is God! And a sword, too, shall pierce your Heart, O Mary!
6. Jesus Is Taken Down from the Cross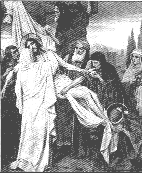 If we ever doubted for one second that we were loved, we could visualize the picture of Mary as she sat beneath the cross with the lifeless, battered, bruised and bloodied body of her Son in her arms, the same child that she held when Simeon prophesied her suffering. He gave His last breath. He gave the last beat of His Heart. He gave His all! This is the way He complied with the Will of the Father. He came to show us the way. He died in perfect peace. To His death He was in peace because He knew the Father's love. The Father loves us so much that He gave His only begotten Son for love of us! The Spirit descended upon the Virgin Mary and the Word was made flesh! The love of the Two Hearts! Such immense love beating for us!

In all love there is suffering. Her Heart was pierced with a sword. His Heart was pierced with a lance. And a sword, too, shall pierce your Heart, O Mary!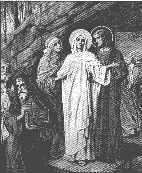 7. Jesus Is Locked in the Tomb
And now Jesus, His body lifeless, is locked in a tomb! What cold reality for Mary to realize that His body is now gone! A stone separated her from her Son!

He gave His last breath! He gave the last beat of His Heart for love of each one of us! And she comes to us this day with her sweet, beautiful voice and she asks us to go to her Son and love Him! How can we refuse Jesus who spread His arms and gave His life for each and every one of us? How can we not trust Him when He loved us so much that He allowed them to tear His flesh, to crown Him with piercing thorns and, lastly, to hang Him on a cross? He truly gave His life for us! He, truly God, is with us this day, the same as the day He died on the cross, in the tabernacle! And we take it so lightly! Death has no power over Him! Locked in the tomb for three days, He rose triumphant on the third day as He had foretold. He comes to give us life. He gives us the sacrament of Baptism that initiates us into His life, that makes us children of God and heirs of heaven if we remain in the state of grace. He asks two things: love of God and love of one another! He came to show us the way and His way is love. To His death on the cross He loved each one of us! He calls out to each one of us here today to be His soldiers, to march on a world that has forgotten God, that has forgotten what it is like to love! It is a battle to live in this world. But the battle is won with hearts that are filled with His love, empowered by the grace and might that He pours out in the Eucharist. He calls out for us to come to the Eucharist and to the tabernacle and be fed with His very flesh and blood. To feed on Divine Life, the greatest nourishment, the Body and Blood of Jesus Christ, the Son of God! This is the love He gives. This is the love He asks us to share.
R. We can use our will power
It says in the Holy Spirit sequence –
"Bend the stubborn heart and will –
melt the frozen warm the chill"
Doing God's will in love –
The essence of all we do –
Self-control – leads to emotional
health –
Healthy thoughts –
Healthy Behavior –
Working for the group –
Being a team player –
Do what God wants you to
even when you are
afraid or feel you
don't want to –
Do God's will – self-control
"By the sweat of your brow you
shall earn your bread"
When life becomes pleasing
myself – having no discomfort,
controlling my space so
it only includes me –
with this attitude when
I am called by God to see through
His eyes –
Work His plan –
I need to readjust and listen
when others over me tell
me what the plan is for
the company, organization,
community, family –
Pain is a part of life –
People use addictions to escape
pain from the past –
from dysfunctional homes –
Life can be closing the door
on pain – like hungry
dogs in a basement –
Every day has discomforts, fears –
we must have courage to
do what God is asking
of us and not bail out
with excuses because
we don't want anything
to get in our way of being
uncomfortable –
Jesus shows us what He went
through –
Jesus put up with men – to
teach them –
Jesus showed us love –
Jesus wore the marks for
slothfulness and sin –
for anger –
for jealousy –
for not doing our duty –
for injustice to our neighbor –
Jesus died on the cross –
So we could be saved –
It's about love –
It's about "bending the stubborn
heart and will" –
It's about being the way God
wants us to be.
It's about being just and loving
others as God commands
of us –
Be sensitive of others around
us – see through the eyes of God –
ask the Holy Spirit to help us to be
truthful and loving –
Be a team player –
Get rid of anger inside –
Let that space be healed by God –
Learn to love and trust –
trustworthy others God has
put in our lives to be
guides, to work with –
We are a work in progress
until we die –
We haven't ever arrived
as long as we are living –
Disciples are learners –
Do not alienate others by
rude - closed behavior –
A person that wants nobody
in their space –
can chase others away
by their closed-shut-
down spirit –
God is love –
Open the heart
Let God rule there –
Be Christ-like –
I love You Jesus
25 Years Ago
Cling to Me

May 13, 1993

Jesus: My dear child, if you stay close to Me, then I live in you and you live in Me. I am He Who created you and I love you with such an intensity that you will never know. My words are your truth. You must abide in My heart in all things. There is no room for doubt. My ways are steadfast, direct, and without error.

You must stay rooted in Me to ward off the power of the evil one. His grip is paralyzing and crippling. His power is stronger every day.

When you live in Me, I am in your heart and he has no power over Me. I am your God. I am your true lover. I want to protect you. I want to guard you from this force. Stay rooted firmly in Me and he will have no power.

I am He Who comforts you. My hand is upon you. Hold tight to Me, My child. My eyes are fixed right on you. You are My most precious child. I love you as no other can. My arms are about you. My tenderness surrounds you. My love is in your heart. You go not alone. I walk with you.

I share every aspect of your life with you. Cling to Me, feel My presence. It is warm and secure within your chest. There is no room for fear, for I cast out fear and bring you comfort and joy.

end of May 13, 1993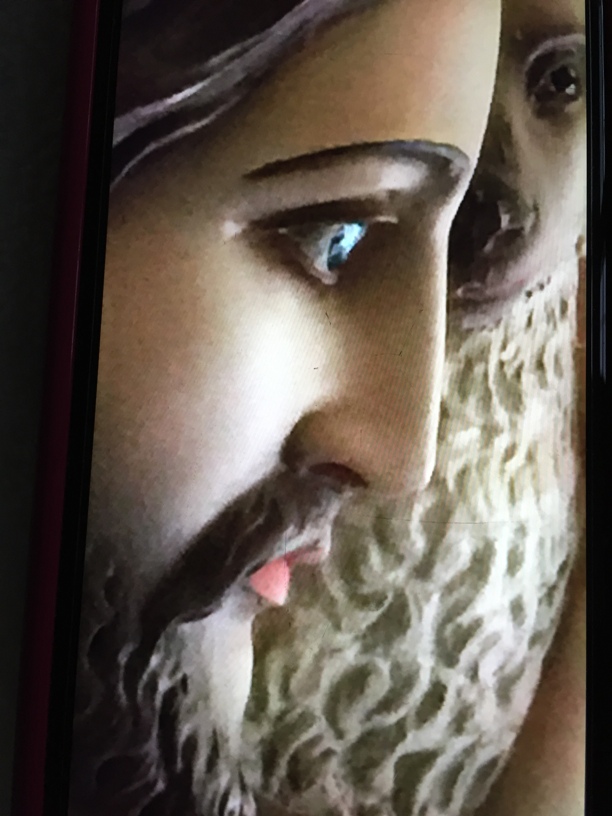 Prayer for Union with Jesus
Come to me, Lord, and possess my soul. Come into my heart and permeate my soul. Help me to sit in silence with You and let You work in my heart.

I am Yours to possess. I am Yours to use. I want to be selfless and only exist in You. Help me to spoon out all that is me and be an empty vessel ready to be filled by You. Help me to die to myself and live only for You. Use me as You will. Let me never draw my attention back to myself. I only want to operate as You do, dwelling within me.

I am Yours, Lord. I want to have my life in You. I want to do the will of the Father. Give me the strength to put aside the world and let You operate my very being. Help me to act as You desire. Strengthen me against the distractions of the devil to take me from Your work.

When I worry, I have taken my focus off of You and placed it on myself. Help me not to give in to the promptings of others to change what in my heart You are making very clear to me. I worship You, I adore You and I love You. Come and dwell in me now.

-God's Blue Book, January 17, 1994