Here are the pictures of all 5ths in
Clearwater –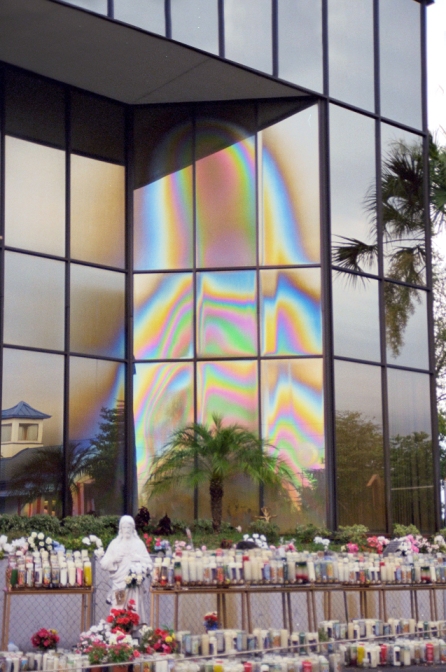 Mary by day
July 5, 2000

by night
July 5, 2000
All 5ths - Our Lady of Clearwater Florida


July 5, 2000


September 5, 2000


October 5, 2000


November 5, 2000


December 5, 2000
| | | | | |
| --- | --- | --- | --- | --- |
| January 5, 2001 | February 5, 2001 | March 5, 2001 | April 5, 2001 | May 5, 2001 |
| | | | | |
| --- | --- | --- | --- | --- |
| June 5, 2001 | July 5, 2001 | August 5, 2001 | September 5, 2001 | October 5, 2001 |
| | | | | |
| --- | --- | --- | --- | --- |
| November 5, 2001 | December 5, 2001 | January 5, 2002 | February 5, 2002 | March 5, 2002 |
| | | | | |
| --- | --- | --- | --- | --- |
| April 5, 2002 | May 5, 2002 | June 5, 2002 | July 5, 2002 | September 5, 2002 |
| | | | | |
| --- | --- | --- | --- | --- |
| October 5, 2002 | November 5, 2002 | January 5, 2003 | February 5, 2003 | March 5, 2003 |
| | | | | |
| --- | --- | --- | --- | --- |
| April 5, 2003 | May 5, 2003 | July 5, 2003 | August 5, 2003 | September 5, 2003 |
| | | | |
| --- | --- | --- | --- |
| October 5, 2003 | November 5, 2003 | December 5, 2003 | January 5, 2004 |
| | |
| --- | --- |
| February 5, 2004 | March 5, 2004 |
August 12, 2017
R. Retreat today 9:00 Prayers follow
Retreat tomorrow August 13th – Noon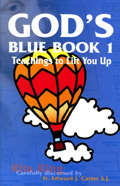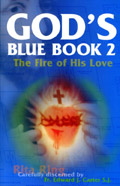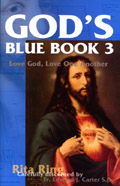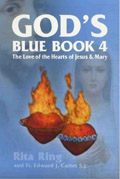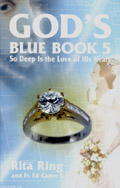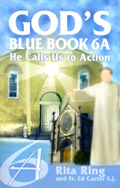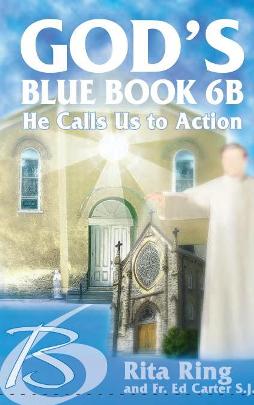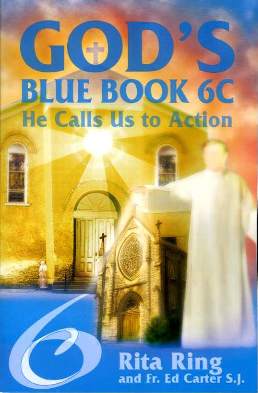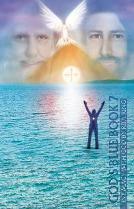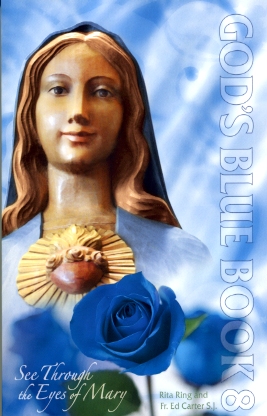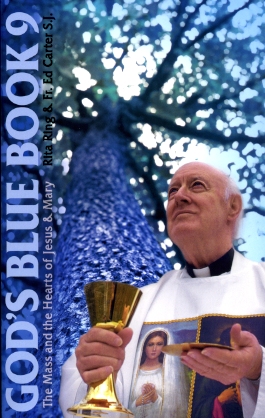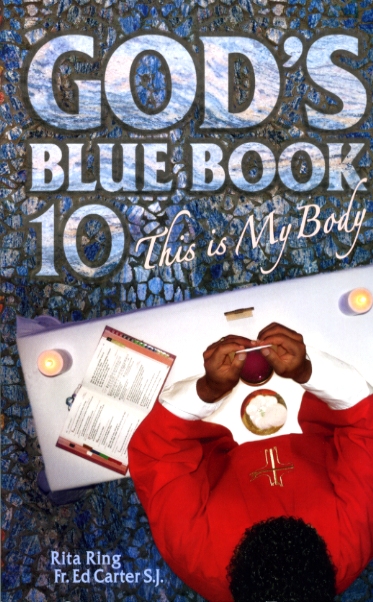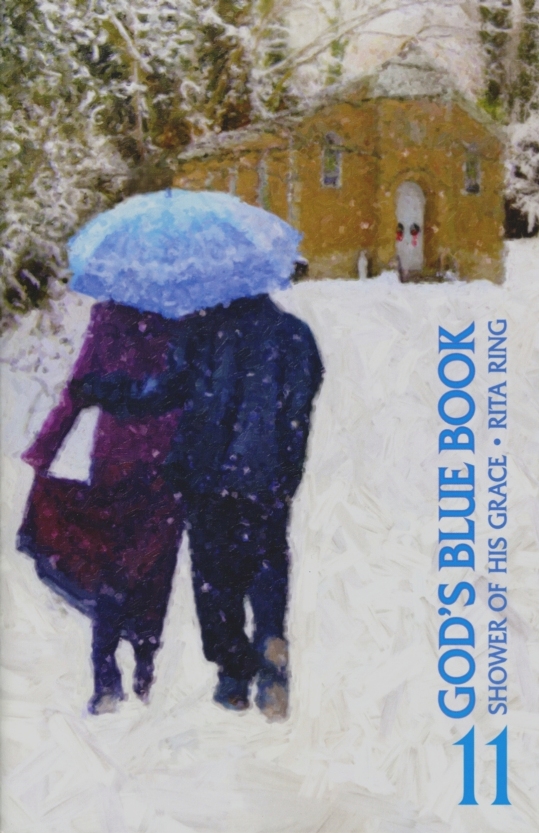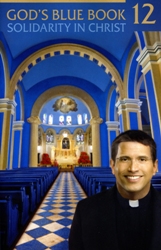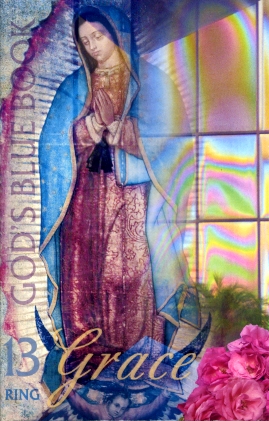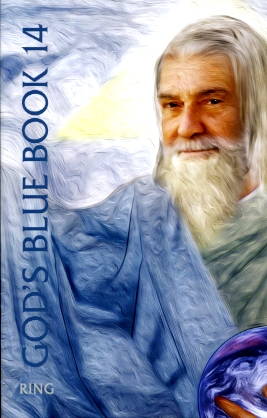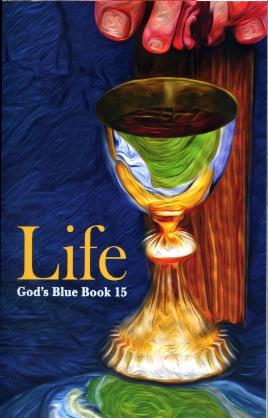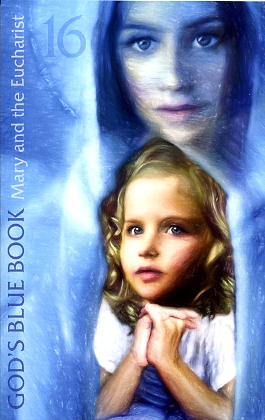 R. Spread the Blue Books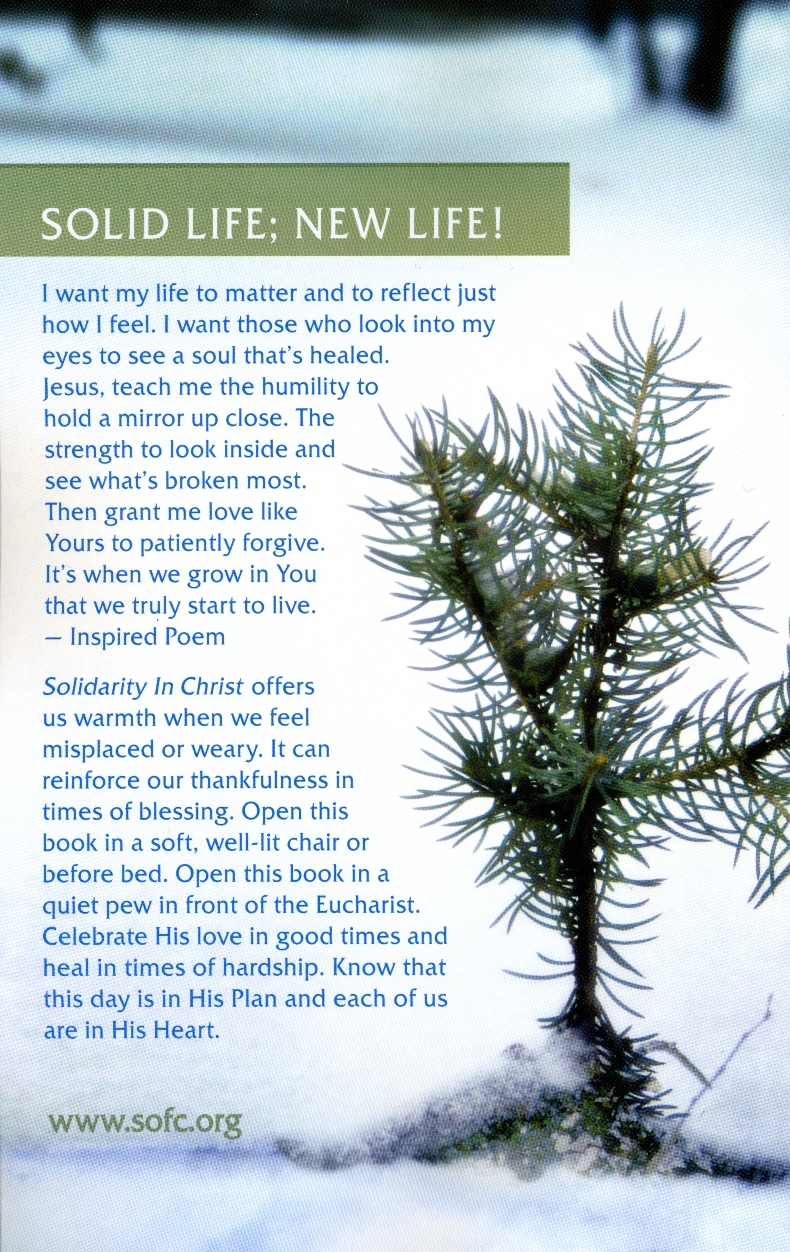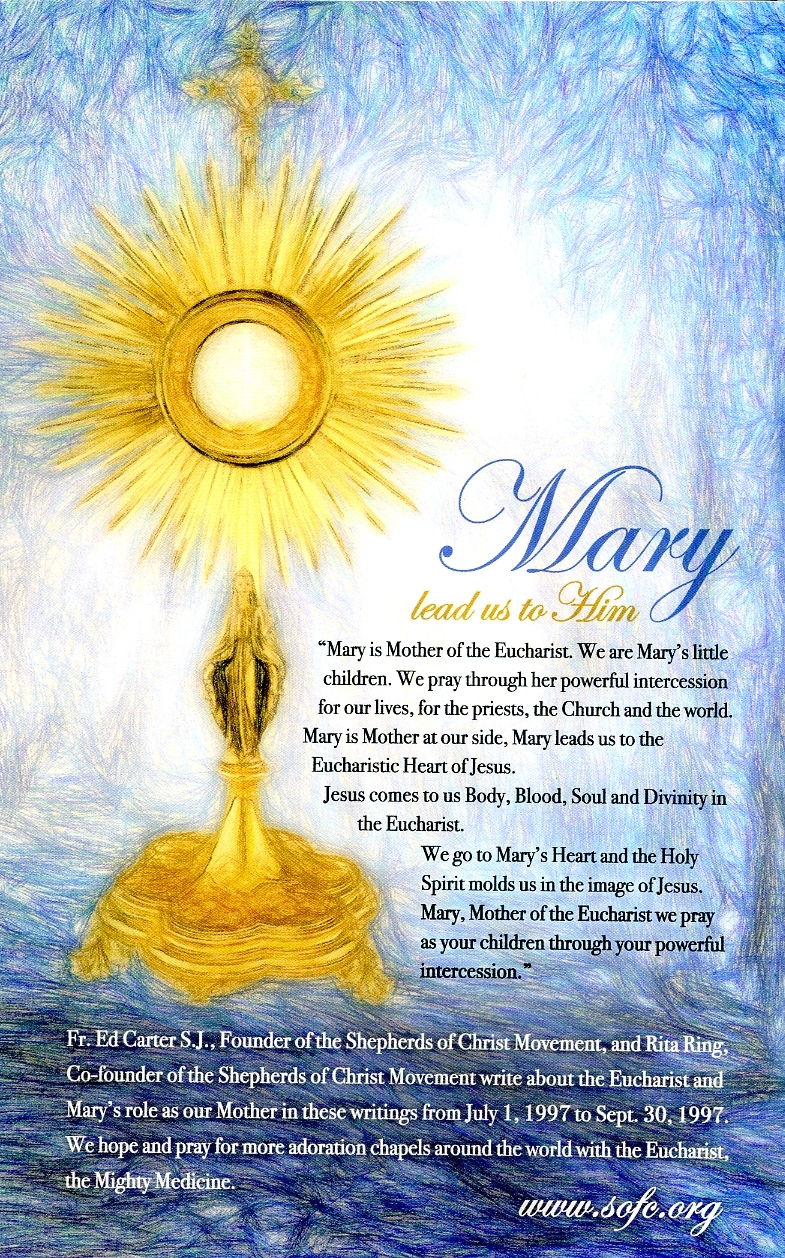 R. Dear God,
Please help us in our struggles here
to serve You and to love You and
to live our lives as You have called
us to live our lives.
Help us to give freely what You ask
of us and be grateful for another
beautiful day You give to us to love
and serve You as You deserve to be
served.
| | | | | | |
| --- | --- | --- | --- | --- | --- |
| English | Español | Français | Português | Italiano | Polska |
Jesus: I call you to pray
these prayers every day
for the priests, the Church and the world.
Your world is in need of your
commitment now more than ever
to pray as I have instructed, to become
soldiers of love praying for your
world.
I love you so very much and I
want you to love Me and to love your
neighbors as yourselves.
I call you to prayer as I have
instructed – that you are apostles
of love praying for the priests, the Church
and the world.
More and more spread these prayers
with devotion to Our Two Hearts so
there will be unity and love
among the soldiers of love I have
called to pray.
Pray as never before – Pray
and listen to what I ask of
you so you can help in this
mission of spreading devotion to
My Heart and devotion to My
Mother's Heart.
My Mother appeared on the
building in Clearwater to tell
you to use the Blue Books and
spread this devotion to Our Two
Hearts!!
Prepare for Mass. I give you Myself in
the Blessed Sacrament. I come to you –
I love You so much, will you be My
instruments of love in the world –
praying and loving your brothers –
I will operate in you. My love will
spread through your pure and loving
heart. Pray to be holy – Give your
heart to Me and to My Mother –
I love you so much I love
souls. Bring Me souls. I died
for the souls. Bring Me souls.
Song: Bring Me Souls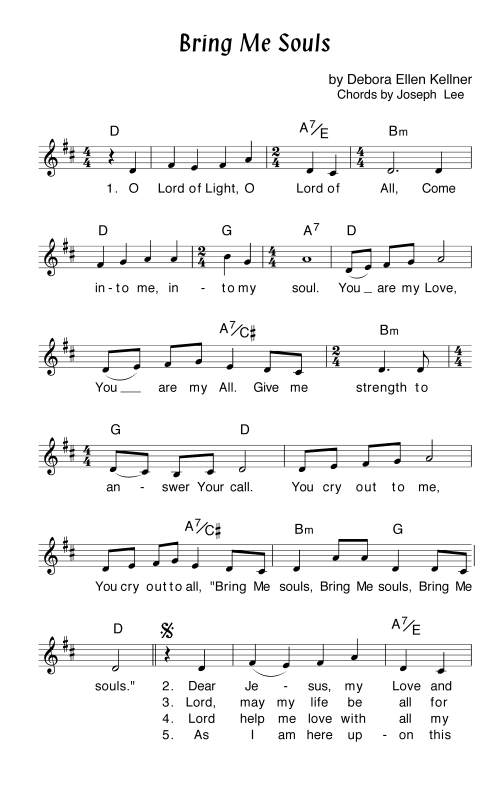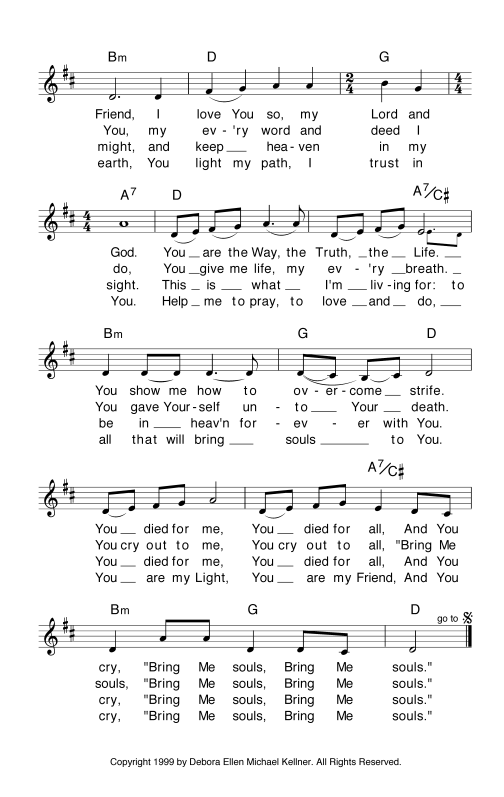 Matthew 11: 28-30

'Come to me, all you who labour and are overburdened, and I will give you rest. Shoulder my yoke and learn from me, for I am gentle and humble in heart, and you will find rest for your souls. Yes, my yoke is easy and my burden light.'
R. If we want to find happiness
it doesn't come from outside –
In the Blue Books Jesus has given
us the prescription to have deep
intimacy with Him. The interior
life – the Christ-life.
Galatians 2: 19-20
...I have been crucified with Christ and yet I am alive; yet it is no longer I, but Christ living in me.
end of excerpt
August 13, 2017 continues
R. World War II was so devastating - a lot of
people lost their lives fighting
for us, 66,000,000 people lost their lives –
We need to spread these prayers – Jesus
gave Fr. Carter praying for the priests, the Church
and the world –
Excerpt from The Spirituality of Fatima
by Fr. Edward Carter, S.J.
Before receiving the six apparitions of Our Lady, May through October of 1917, the three Fatima visionaries were visited by an angel on three different occasions during the preceding year. He appeared to them in the spring, summer, and fall. Lucia (now Sr. Lucia) describes the springtime apparition of the angel:

"My God, I believe, I adore, I hope and I love You! I ask pardon of You for those who do not believe, do not adore, do not hope and do not love You."

Then, rising he said: "Pray thus. The Hearts of Jesus and Mary are attentive to the voice of your supplications."

His words engraved themselves so deeply on our minds that we could never forget them
(3)

During the summer of 1916, the angel again appeared to the three visionaries. He said to them:
Pray! Pray a great deal. The Hearts of Jesus and Mary have merciful designs on you. Offer prayers and sacrifices continually to the Most High. Make everything you do a sacrifice, and offer it as an act of reparation for the sins by which God is offended, and as a petition for the conversion of sinners. Bring peace to our country in this way.... I am the Guardian Angel of Portugal Accept and bear with submission all the sufferings the Lord will send you.
(4)

In the fall of the same year, the angel visited the visionaries a final time:
The angel came...bearing a golden chalice in one hand and a Host above it in the other. The amazed children noticed that drops of blood were falling from the Host into the chalice. Presently, the angel left both suspended in mid-air and prostrated himself on the ground, saying this beautiful prayer: "Most Holy Trinity, Father, Son and Holy Spirit, I adore You profoundly. I offer You the most precious Body, Blood, Soul and Divinity of Jesus Christ, present in all tabernacles of the world, in reparation for the outrages, sacrileges, and indifference by which He is offended. By the infinite merits of the Sacred Heart of Jesus and [the intercession of] the Immaculate Heart of Mary, I beg of Thee the conversion of poor sinners."
(5)

Sr. Lucia relates how the angel gave them Communion:
Then, rising, he took the chalice and the Host in his hand. He gave the Sacred Host to me and shared the Blood from the chalice between Jacinta and Francisco, saying as he did so:
"Take and drink the Body and Blood of Jesus Christ, horribly outraged by ungrateful men! Make reparation for their crimes and console your God."
(6)

Reflecting upon these messages of the angel, we see how much they contain for our spiritual instruction.
---
NOTES:
3. Louis Kondar, SVD, editor, Fatima in Lucia's Own Words (Fatima: Postulation Center, 1976), p.62. Distributed in the U.S.A. by the Ravengate Press, Cambridge, MA.
4. Our Lady's Peace Plan, op cit., pp.1-2.
5. Ibid., p.2 (The words in brackets are my own-added for clarification).
6. Fatima in Lucia's Own Words, op cit., pp.64-65.
Excerpts from The Spirituality of Fatima
by Fr. Edward Carter, S.J.
May 13, 1917

"Do not be afraid, I will do you no harm..... I am from Heaven.

"I have come to ask you to come here for six months in succession, on the 13th day, at the same hour. Later on, I will tell you who I am and what I want

"Are you willing to offer yourselves to God and bear all the sufferings He wills to send you, as an act of reparation for the sins by which He is offended, and in supplication for the conversion of sinners?

"Pray the Rosary every day in order to obtain peace for the world, and the end of the war." (8)

June 13, 1917

"God wishes you to remain in the world for some time because He wants to use you to establish in the world the devotion to my Immaculate Heart. I promise salvation to those who embrace it, and their souls will be loved by God as flowers placed by myself to adorn His throne." (10)

July 13, 1917

"During her appearance in July, Our Lady, in answer to Lucia's plea, promised that in October she would work a great miracle so that all might believe and know who she was. Again, the Mother of God told the children to sacrifice themselves for sinners and to say many times, especially when making a sacrifice, this prayer: "O my Jesus, I offer this for love of Thee, for the conversion of poor sinners, and in reparation for all the sins committed against the Immaculate Heart of Mary." (11)

"During this same July apparition, Mary showed the three children a vision of Hell. She told them:

"You have seen Hell, where the souls of poor sinners go. To save them, God wishes to establish, in the world, devotion to my Immaculate Heart. If people do what I tell you, many souls will be saved and there will be peace.

"The war (World War I, then raging) is going to end. But if people do not stop offending God, another and worse one will begin in the reign of Pius XI. When you shall see a night illuminated by an unknown light [January 2, 1938], know that this is the great sign that God gives you that He is going to punish the world for its many crimes by means of war, hunger, and persecution of the Church and the Holy Father. (12)

"To prevent this, I shall come to ask for the consecration of Russia to my Immaculate Heart and the Communion of Reparation on the five first Saturdays. If my requests are granted, Russia will be converted and there will be peace. If not, she will scatter her errors throughout the world, provoking wars and persecutions of the Church. The good will be martyred, the Holy Father will have much to suffer, and various nations will be destroyed....

"But in the end, my Immaculate Heart will triumph, the Holy Father will consecrate Russia to me, Russia will be converted, and a certain period of peace will be granted to the world." (13)

August 19, 1917

She told them she was greatly displeased by the action of the mayor. As a result, the miracle promised for October would not be as impressive as originally planned. (15)

September 13, 1917

More than 30,000 people were present in September, and saw a shower of mysterious white petals fall to within 10 feet of the ground before dissolving into the air. Many also saw the globe of light bearing the Lady come to rest atop the tree, and the branches bend as though someone were standing on them. Later, they saw the cloud depart into the east, from whence it had come.(16)

October 13, 1917

I am the Lady of the Rosary. I have come to warn the faithful to amend their lives and to ask pardon for their sins. They must not offend Our Lord any more, for He is already too grievously offended by the sins of men. People must say the Rosary. Let them continue saying it every day.(17)

While the people in attendance were beholding the great Miracle of the Sun, the three young visionaries, and they alone, were privileged to see striking visions in the heavens:

As Our Lady had promised, St. Joseph had come with the Holy Family and had blessed the world. Then, Our Lady appeared as the Mother of Sorrows, accompanied by her Divine Son, Who also blessed the world. Finally, Lucy had seen the Blessed Virgin, dressed in the brown robes of Our Lady of Mount Carmel, crowned as Queen of Heaven and Earth, holding a brown Scapular in her hand, with her infant Son upon her knee. However, in none of these visions had any of the figures spoken to the children. (18)

Besides the messages associated with the major Fatima apparitions, there were other revelations given by Our Lady. Before Jacinta died, she told of other messages given her (during her illness) by Mary:

More souls go to Hell because of sins of the flesh than for any other reason.

Certain fashions will be introduced that will offend Our Lord very much.

Many marriages are not good; they do not please Our Lord and are not of God.

Priests must be pure, very pure. They should not busy themselves with anything except what concerns the Church and souls. The disobedience of priests, to their superiors and to the Holy Father, is very displeasing to Our Lord.

I can no longer restrain the hand of my Divine Son from striking the world with just punishments for its many crimes.

If the government of a country leaves the Church in peace and gives liberty to our Holy Religion, it will be blessed by God.

Tell everybody that God gives graces through the Immaculate Heart of Mary. Tell them to ask grace from her, and that the Heart of Jesus wishes to be venerated together with the Immaculate Heart of Mary. Ask them to plead for peace from the Immaculate Heart of Mary, for the Lord has confided the peace of the world to her. (19)

---

NOTES:

8. Frere Michael de la Trinite', The Whole Truth about Fatima
(Buffalo: Immaculate Heart Publications, 1989), pp.112-114.
9. For background material on Fatima, I am particularly indebted to
Our Lady of Fatima's Peace Plan from Heaven (Rockford: TAN
Books and Publishers, Inc., 1983). p.30.
10. Ibid., p.3.
11. Ibid., pp.3-4.
12. Ibid., pp.4-5.
13. Ibid., p.5.
14. Rev. Edward Carter, S.J., Mother at Our Side: Mary's Role in
the Spiritual Life (1993: Faith Publishing Co., Milford, Ohio), p.21.
15. Our Lady's Peace Plan, op cit., p.6.
16. Ibid., p.6.
17. Ibid., p.7.
18. Ibid., p.8.
19. Ibid., pp.9-10.
R. There is the necessity of working together
in unity and love if 2 people have to
work together and want success. Rebellion
does not help anything succeed. Working
in one mind and one heart on projects
is the prescription of success.
God put us here for a purpose – to
serve Him, to help build His Kingdom of love –
A person can live their whole life giving
into pride, envy, jealousy, anger –
because they have baggage, issues, need
for forgiving others in the past and moving
on. Healing from past issues cannot occur
when they are in denial about the past
and they have not forgiven those who
offended them because they won't admit
it to themselves.
Hiding things in our past, not confessing
the truth about our own sins can
cause major problems in the person.
A man can be guilty of stealing money and
refuse to admit the truth – not living in
the truth in our relationship with God and
others can even create health problems if it
needs to come out and worked through.
God loves us and wants to forgive us for
our sins and have mercy on us, but
we must seek His forgiveness and ask
for mercy with a firm purpose of amendment.
Say Our Father –
The Our Father
Our Father, Who art in heaven, hallowed be Thy name. Thy Kingdom come, Thy will be done on earth as it is in heaven. Give us this day our daily bread and forgive us our trespasses as we forgive those who trespass against us. And lead us not into temptation, but deliver us from evil. Amen.
Act of Contrition
"O my God, I am heartily sorry for having offended Thee, and I detest all my sins, because I dread the loss of Heaven and the pains of Hell, but most of all because they offend Thee, my God, Who art all-good and deserving of all my love. I firmly resolve, with the help of Thy grace to confess my sins, to do penance and to amend my life. Amen."
R. We are to seek unity and not division
with our brothers.
Matthew 22: 36-40

'Master, which is the greatest commandment of the Law?' Jesus said to him, 'You must love the Lord your God with all your heart, with all your soul, and with all your mind. This is the greatest and the first commandment. The second resembles it: You must love your neighbour as yourself. On these two commandments hang the whole Law, and the Prophets too.'
R. May the grace of God enlighten our
minds and strengthen us for the trials
of today. Dear God thank You for all
the gifts You have given me – I love
You and seek Your help to live in
purity and love. Dear God come and dwell
in my heart. Help me to be truthful in
my dealing with myself and others, to put
aside the victim role and to forgive
those who I think have offended me –
help me to live in Your light and with
Your help.
I love You God – Help me to be
a man for others and do Your
will in love.
Jesus taught and healed. Which means
we need to learn and we need to be
healed. We are to spend the day on the
Sabbath praising and loving God –
This refuels us for the rest of the week –
God worked and rested on the 7th day.
The Sabbath is the Lord's day –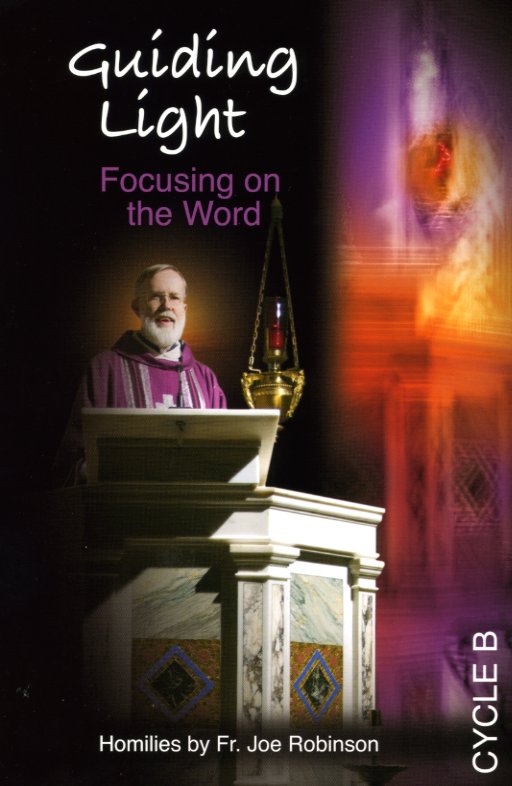 4th Sunday in Ordinary Time -

January 29, 2006

HOMILY: ... I have prayed many times over people who felt the devil had some power over them. I've never had such a dramatic experience as St. Mark describes here (people convulsing, crying out, sometimes falling down). I have read about people who have. The movie The Exorcist, which many people may have seen, was based on a true story of an exorcism. It's interesting how popular angels are right now and how unpopular it is to believe in the devil. It's especially interesting that so many people have this attitude when there is so much evil in the world around us. Personally I believe in good angels, but I find it much easier to believe in the bad ones. I think there's so much more evidence of their existence. Our ignoring the presence of the devil gives the devil greater freedom to do his or her thing. The smartest strategy a devil can use is to convince us that he or she is not around. St. Peter tells us "your enemy, the devil, roams around like a roaring lion, looking for someone to devour. Be firm in your faith and resist him." (1 Peter 5, 8-9) Although some instances of what was considered demon possession at the time of Jesus may have been psychological or physical (such as epilepsy), the gospels do take the devil seriously and Jesus did too. When I am asked to pray over someone who thinks they are under demonic power, I always try to rule out psychological problems. If I think it is warranted, I do suggest a psychologist or psychiatrist for them to see, but at times I have felt there was an evil power at work in their lives that went beyond psychology.

Notice the devil recognized Jesus immediately as the Son of God: "the Holy One of God." Devils may not be good but they are very smart. It's not until the end of St. Mark's gospel, as Jesus dies on the cross, that any human person recognizes who Jesus really is. And that person was a pagan, a Roman centurian, who after seeing Jesus die, said: "Truly, this man was the Son of God." It took people a long time to find out who Jesus was, the devil recognized it immediately. St. Mark tells us when Jesus taught the people and healed the possessed man his audience was spellbound and filled with awe.

The gospels not only tell us about Jesus, they tell us also about ourselves. What is the gospel telling us about ourselves today? It is asking us: how do we react to Jesus? Are we filled with wonder and awe when we hear him or think of him. Aesop told us over 2500 years ago: "Familiarity breeds contempt." Maybe we don't have contempt of our Lord, but after hearing about him for many years, our sense of awe and wonder can get dulled. How do we rekindle that excitement of hearing about him again? One way I know of is not to think we know all there is to know about him. We have to keep discovering more and more about him. Jesus is the infinite Son of God and whatever we know about him is just a tiny little bit compared to what we have yet to discover. We can only do that through prayer. Today we pray the greatest prayer there is, a prayer Jesus himself gave us at the Last Supper. But our prayer life has to include more than just one hour a week in church. It must continue through the week. If Mass is the only prayer we pray all week, the Mass itself will become boring and dry.

Another way to recapture that sense of awe in Jesus is to praise him. Too often our prayers are limited to asking God for things we need or want. And that's good. But praise is also an important part of prayer and praise helps to lift our hearts to a sense of wonder as we come before our God. In Mass today we try to capture that sense of wonder and awe through the selection of hymns of praise. We praise God who has come to teach us and to help us with our everyday struggles with life and with the powers of evil around us.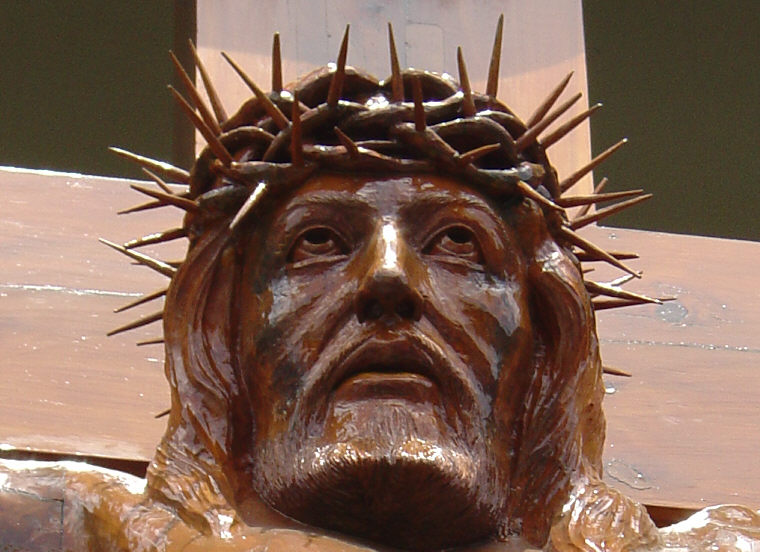 R. The crucifix tells us the story of our
lives. Jesus died for our sins. Look
at the nails in His hands for ways we
offended Him with our hands. The nails
in His feet for how we walked away
from Him when we were supposed to
do something. Look at the thorns in His
head for pride and anger and hatred
and evil in the mind.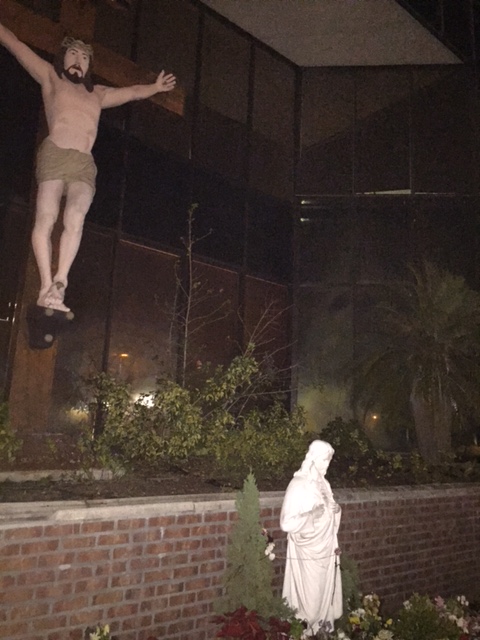 R. The blood went into His eyes and
His ears and His mouth for how we
have used our senses – to ignore
His calling in deafness and to
fail to do what He called us to –
To overlook what God wanted us to
see and help with – with our eyes –
To see the disrespect done to God in
how we dishonored Him in our
speech – not talking about Him
when we should have – How did
we use our tongue – in fervor
and love in telling others with enthusiasm
about the mission He called us to –
How did we use our tongue to
show others about our love of
God and love of others – being a light
And the teeth of Jesus pierced
His tongue as they pounded Him
on the head. His head, a bloody
mess for our sins –
Given August 12, 2017
R. Peter sinned but his sin
was not as bad as the sin
of Judas. Judas' sin was
premeditated, sneaky. Peter
was so sorry for his sin,
it was a spontaneous reaction –
He was afraid. Peter loved
Jesus deeply – he was sorry
he offended Him.
We see how the Pharaoh
of Egypt was stubborn
and obstinate –
God sent the plagues – God punished
the Egyptians. God divided the Red Sea.
The Jews spread the Blood of the Lamb
on the door posts, thus the angel of death
passed over their homes. Look at all the lambs
that were sacrificed – God provided a lamb
for Abraham. Jesus suffered for our sins –
Jesus is the Lamb of God. There is
spiritual slavery – Jesus is our Savior.
Jesus loves us so much. Christ is
the Lamb of God –
Jesus: "Could you not watch one hour
with Me?" Do you betray Me with a
Kiss –
R. Jesus died on the cross, but He
told them He would rise. He makes an
appointment after His death.
Jesus shows us obedience in the Garden.
Eve showed us disobedience in the Garden of Eden.
Jesus the New Adam – Jesus knew the Father's
love – Yes to God – Jesus said Yes.
Jesus took all sins on Himself –
terrible sin – sins of power, sins of sexual
abuse of children – the sin of Adam, of Cain –
Jesus paid for our sins – your sins, my
sins – Thank You Jesus for dying for our sins –
Judas so two-faced – betrayed Jesus with a kiss.
Jesus went through their trial – the high priest –
Pilate – They struck Jesus for our sins –
Jesus, the I AM – was crucified
for our sins.

Given
October 29, 2016
R. Please spread blessed holy water
(You can also mix Jesus and Mary water
with your blessed Holy Water if you have it.)
in your yard, around your house,
in the state you live in.
And ask God to bless your state
Ask God to bless the United States
Pray all prayers through the intercession of
Our Lady of CLEAR – WATER.
Ask the Lady of CLEAR - WATER
to help with the blessed water.
Mary has appeared to me for 22 years,
in Ohio and Florida.