August 23, 2018
25 Years Ago
August 23, 1993 - Message from Jesus
On His Passion
Jesus: My dear child,

I was condemned to death, death on a cross. They gave Me a big cross and made Me carry it. They stood around and glared at Me. It weighed on My shoulder and I pulled at it until it finally moved. Every step was almost impossible as I dragged it, weighing so heavily on My shoulders.

My shoulder felt as if the bones inside would crack and the cross would fall through to the ground. I couldn't drag it any more. I tried, I fell. I fell and its weight fell on Me. A guard hit Me with something sharp. It really hurt because he wanted Me to move, and fast! People were watching — on with the show! How dare I fall in the middle of the show! He hit Me again and the blow really stung Me. I got up because it hurt so badly. I tried to walk on.

My Mother was in the crowd. She looked at Me and her face looked red and hurt. Tears rolled down her cheeks like rain and as her eyes met Mine, I was hurt so by her sorrow! She was always by My side, silent and loving. She was My Mother of love! She is always there next to you when you suffer.

I fell again and he (the guard) really hit Me. It (the cross) was so heavy that he and I together could barely move it. It seemed as I walked, heavier with the sins of the world heaped on it. My hands were bleeding. Blood ran from the wounds of My thorns and My head throbbed, seeming to make the wounds in My head bleed even more. Some of the Blood was dried, some of it running all over My Body. I had so many cuts and bruises — and people watched and laughed!

I am Jesus, Son of the Living God, and they laughed and mimicked Me! Oh, such hardened hearts! How vile can men's hearts become? The devil's grip is paralyzing and crippling.

The walk was so long up a hill and over rocks — the cross had to be lifted over the rocks. My Body was bleeding so badly! My Heart was pounding. I knew that the salvation of all men depended on My love. Therefore, I went through such agony.

I thought of My intense love for you — that many would go to heaven because of My suffering — and I continued to the top of the hill. At the top they laid Me on the cross and with a big hammer nailed My hands to it. It was the worst (suffering) yet. My hands were nailed with big nails and the big hammer. Then, as if that weren't enough, with a big nail they nailed through both feet.

Then they lifted the cross and banged it into (a hole in) the ground. My shoulders ached from how I hung. My head bobbed and My neck ached and they laughed and said, "Now save Yourself." I hurt so much! I suffered this way for hours — which seemed like forever — and they glared at Me and laughed! My Mother watched in such agony.

For love of you, to My death I gave you My Body. My child, I shed My Blood and gave you My life that you might be with Me forever in heaven — not for a day, a month or a year, but forever with Me in heaven.

I am the true Bread come down from heaven. He who eats My Flesh will have life forever. For the drink I give you is My Blood and food you eat is My Body. Who would lay down his life for a friend? I did, for you. I love you this much, child. Forget about those who reject you. You have My life that I gave you and I give you life eternal.

I am the One true God. I am the Light of life. He who abides in Me will have life eternal, for the drink I give is My Blood and the food I give is My Body. Drink and eat and have everlasting life.

My child, that is all you need to know. Love one another and be good that you may enter into My Kingdom.
Definition of Love
Love is the gift of self to promote the true good of those loved.
R. To be alive
To be as God wants us to be
We love because God commands
us to love –
Love is the perfect prescription
for us as the heavenly
Father created us –
TO LOVE
We love others for the good of
others –
When I or myself do not operate
in virtue, faith, hope,
love, humility, fortitude,
obedience, justice,
prudence, temperance –
in bad habits – it's a
cry for help –
These bad habits are destructive
and hurt the life, God
wants me to have here below –

God has put us here to walk
hand-in-hand.
We are to learn to communicate
with God and others to
live as He wants us to live.
Life is in Him –
Reality is in seeing as God
wants us to see.
Mary said –
"My Soul doth magnify the Lord"
"My spirit rejoices in God
my Savior"
Faith is seeing and believing
the vision of God –
God elevates our knowing
capacity in baptism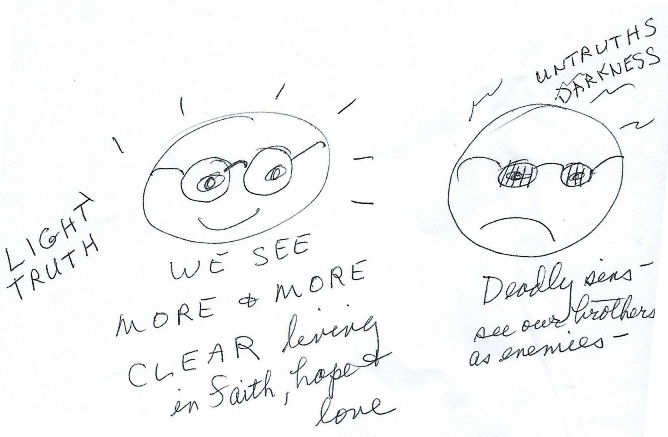 John 6: 51-58
I am the living bread
which has come down from heaven.
Anyone who eats this bread
will live for ever;
and the bread that I shall give
is my flesh, for the life of the world.'

Then the Jews started arguing among themselves, 'How can this man give us his flesh to eat?' Jesus replied to them:

In all truth I tell you,
if you do not eat
the flesh of the Son of man
and drink his blood,
you have no life in you.
Anyone who does eat my flesh
and drink my blood
has eternal life,
and I shall raise that person up
on the last day.
For my flesh is real food
and my blood is real drink.
Whoever eats my flesh
and drinks my blood
lives in me
and I live in that person.
As the living Father sent me
and I draw life from the Father,
so whoever eats me
will also draw life from me.
This is the bread
which has come down from heaven;
it is not like the bread our ancestors ate:
they are dead,
but anyone who eats this bread
will live for ever.
Galatians 2: 19-20
...I have been crucified with Christ and yet I am alive; yet it is no longer I, but Christ living in me.
Sing Song: I Am the Bread of Life
R. The gift from baptism is
sharing in His life –
He feeds that life with
the Bread of Life –
the Word
the Eucharist –
In Baptism he gives us
the supernatural
virtues of faith, hope
and love –
Loving others means we
do things according to God's
will for the good of the other
to bring them to be more
what God wanted them
to be –
This is freedom –
Loving God first above
all things –
Being filled more and more
with His life in us –
His grace –
God created us in His image and
likeness – to be with
Him eternally in heaven –
wrapped in His love –
in the beatific vision –
We are being tested here
below –
We have a free will to
do it His way – love –
or oppose His will
and do it our way
opposed to Him –
The Source of Love is God –
If we don't have love in
us – how can we give
it to others –
His letters of love in the
Blue Books tells us
how we are to love
Him, others and
ourselves –
Many reject these because
they don't want to give
love as He tells us about –
God is the teacher –
We are disciples –
We are to be taught about
love – God is the Source –
God is love –
How can we give love to
others if we don't
learn to love – if love
is not in us –
Our loving capacity is
elevated in Baptism
to a supernatural level –
We have a free will to
put God first and love
Him with our whole
heart, our whole soul,
our whole being and love
our neighbor as ourselves.
The commandments are about
love –
The scripture in the Holy Spirit Novena
the first set are these –
we meditate on one
every day – here are the first
five meditations.

Romans 8: 14-17

All who are guided by the Spirit of God are sons of God; for what you received was not the spirit of slavery to bring you back into fear; you received the Spirit of adoption, enabling us to cry out, 'Abba, Father!' The Spirit himself joins with our spirit to bear witness that we are children of God. And if we are children, then we are heirs, heirs of God and joint-heirs with Christ, provided that we share his suffering, so as to share his glory.

Romans 8: 5-9

Those who are living by their natural inclinations have their minds on the things human nature desires; those who live in the Spirit have their minds on spiritual things. And human nature has nothing to look forward to but death, while the Spirit looks forward to life and peace, because the outlook of disordered human nature is opposed to God, since it does not submit to God's Law, and indeed it cannot, and those who live by their natural inclinations can never be pleasing to God. You, however, live not by your natural inclinations, but by the Spirit, since the Spirit of God has made a home in you. Indeed, anyone who does not have the Spirit of Christ does not belong to him.

1 John 4: 12-16

No one has ever seen God, but as long as we love one another God remains in us and his love comes to its perfection in us. This is the proof that we remain in him and he in us, that he has given us a share in his Spirit. We ourselves have seen and testify that the Father sent his Son as Saviour of the world. Anyone who acknowledges that Jesus is the Son of God, God remains in him and he in God. We have recognised for ourselves, and put our faith in, the love God has for us. God is love, and whoever remains in love remains in God and God in him.

1 John 4: 17-21

Love comes to its perfection in us when we can face the Day of Judgement fearlessly, because even in this world we have become as he is. In love there is no room for fear, but perfect love drives out fear, because fear implies punishment and no one who is afraid has come to perfection in love. Let us love, then, because he first loved us. Anyone who says 'I love God' and hates his brother, is a liar, since whoever does not love the brother whom he can see cannot love God whom he has not seen. Indeed this is the commandment we have received from him, that whoever loves God, must also love his brother.

1 John 4: 7-11

My dear friends, let us love one another, since love is from God and everyone who loves is a child of God and knows God. Whoever fails to love does not know God, because God is love. This is the revelation of God's love for us, that God sent his only Son into the world that we might have life through him. Love consists in this: it is not we who loved God, but God loved us and sent his Son to expiate our sins. My dear friends, if God loved us so much, we too should love one another.
R. God is light and in Him is
No Darkness –
TRANSFORMATION –
We need to die to the ways
not like Him and live
a new life in Him –
This is our journey
here below – to be filled
more and more with love
and live –
Living is more abundant
when we are filled with
God –
We want to be filled
with His life
Song:
I Am the Bread of Life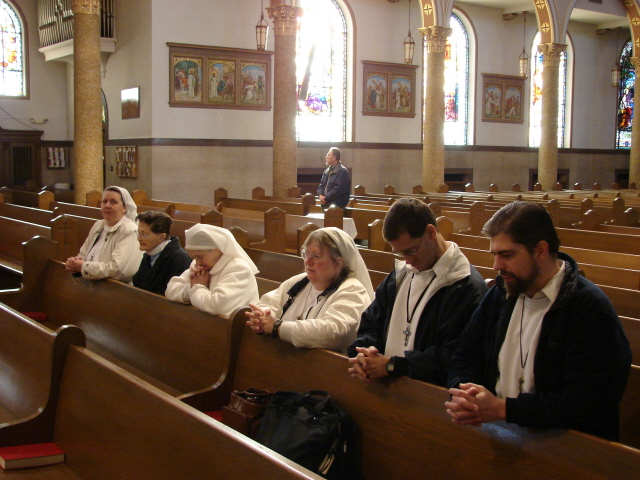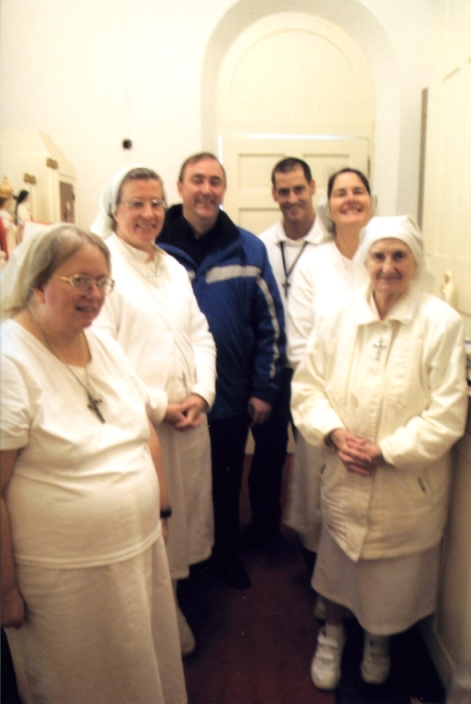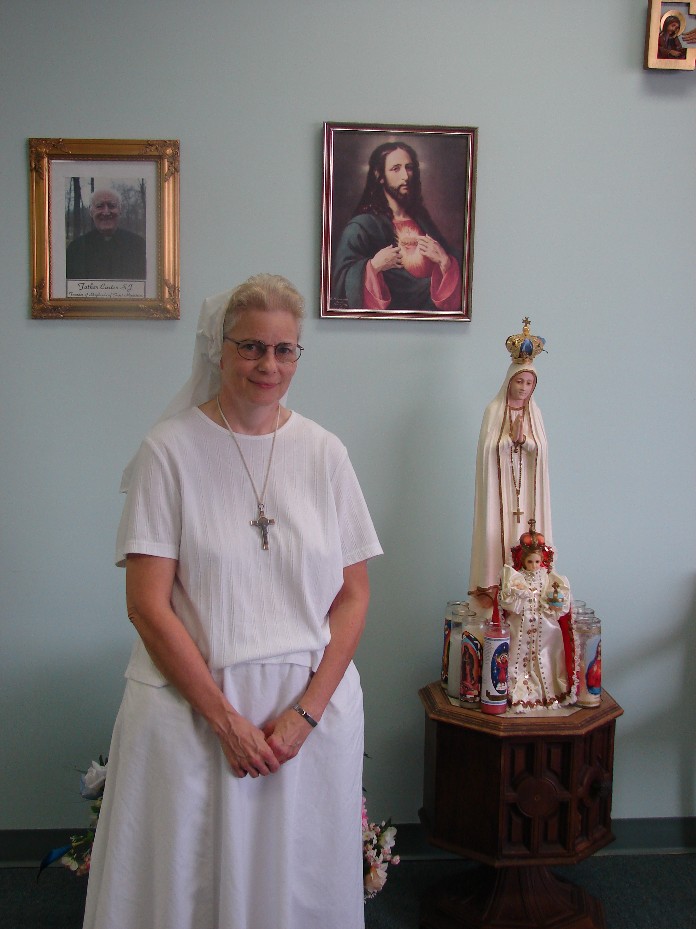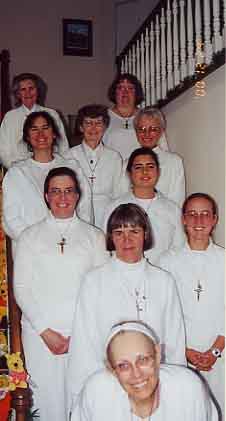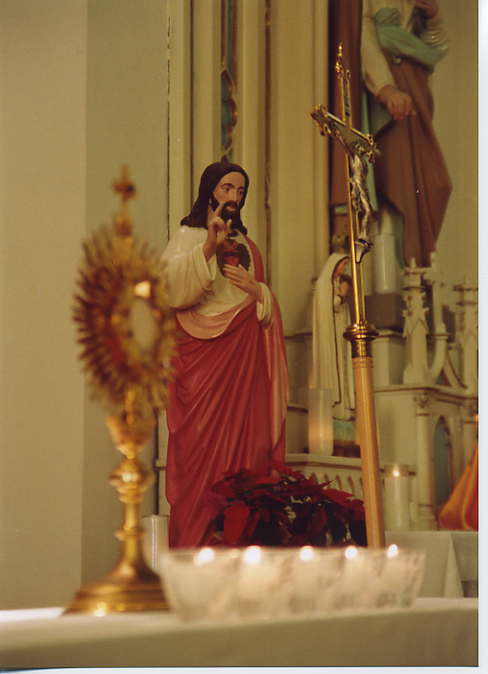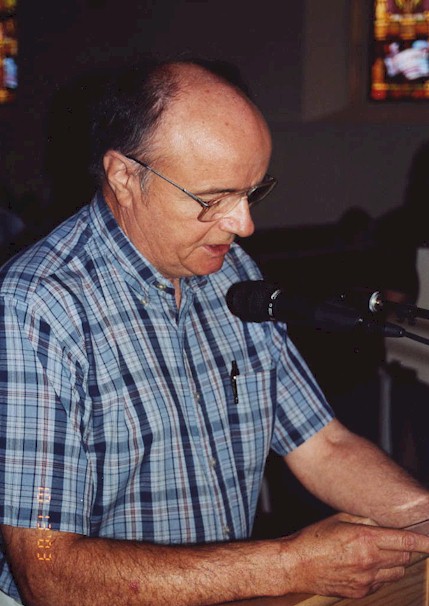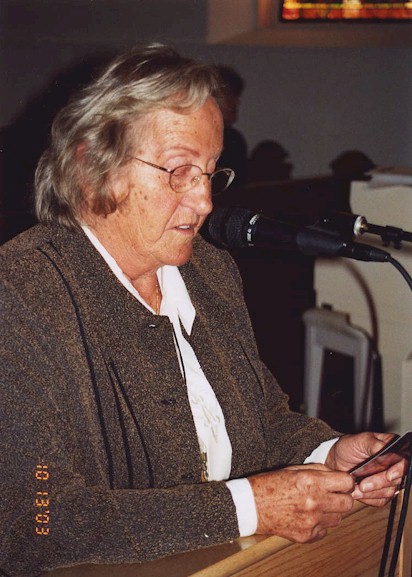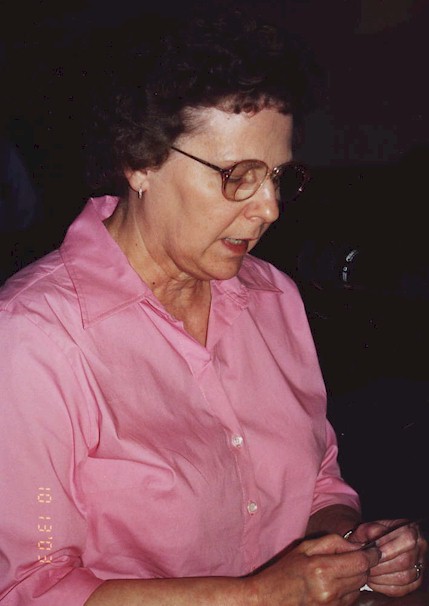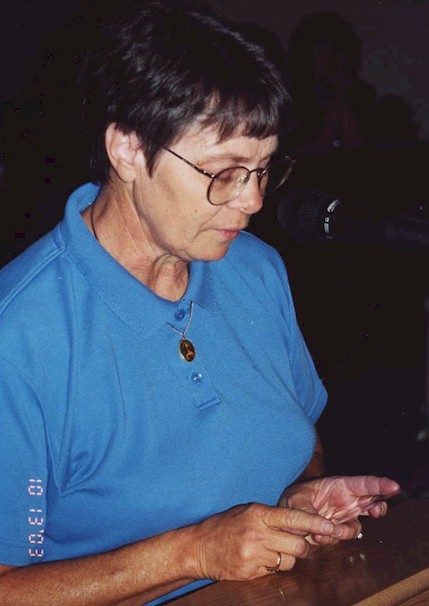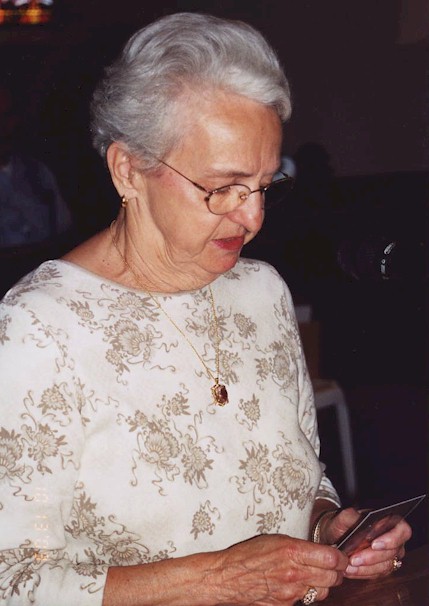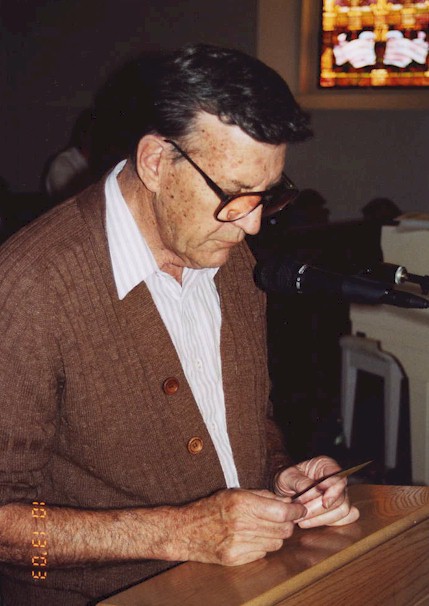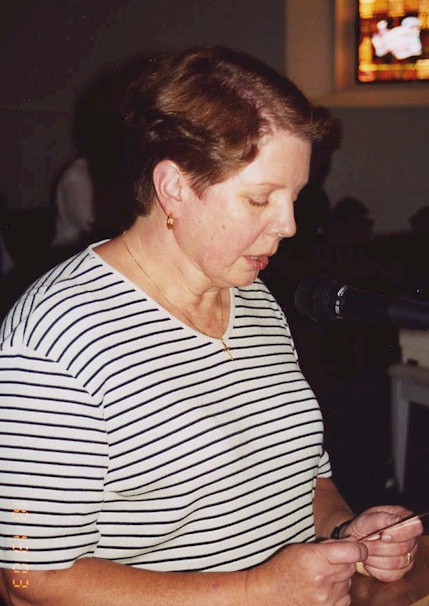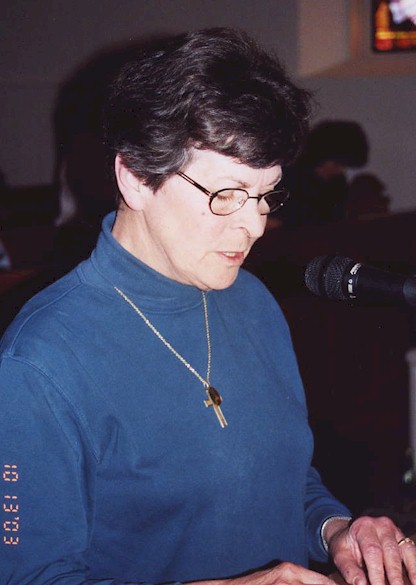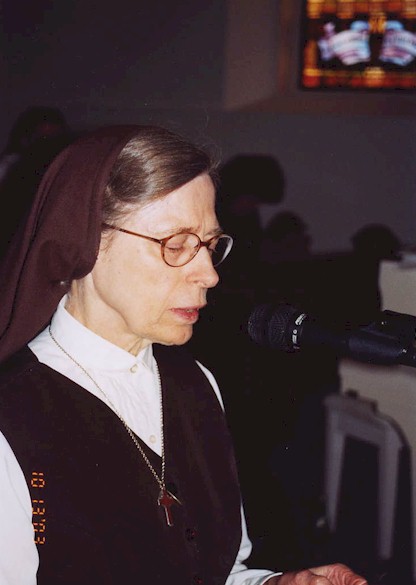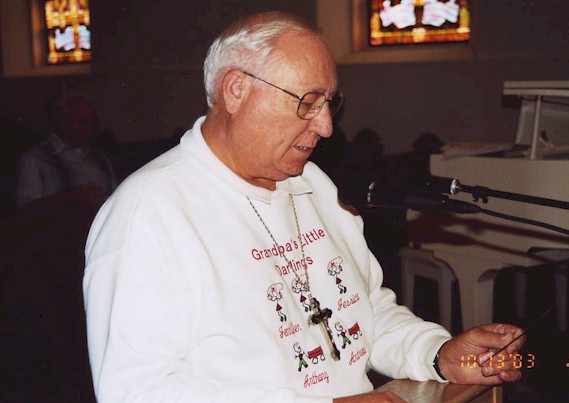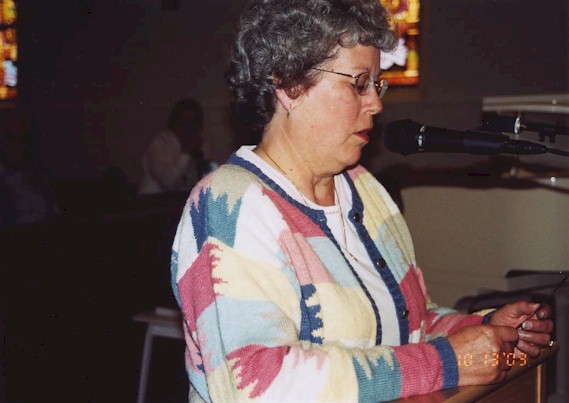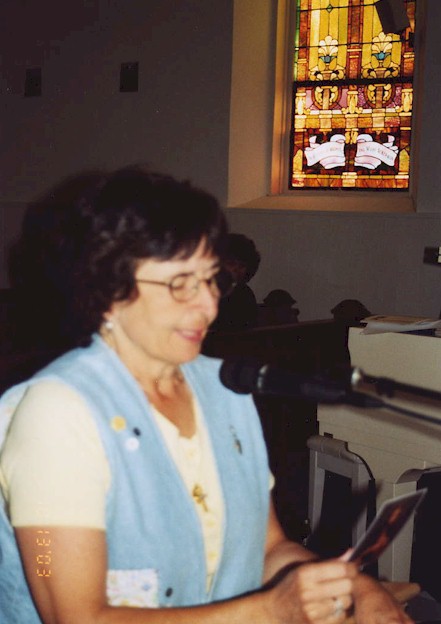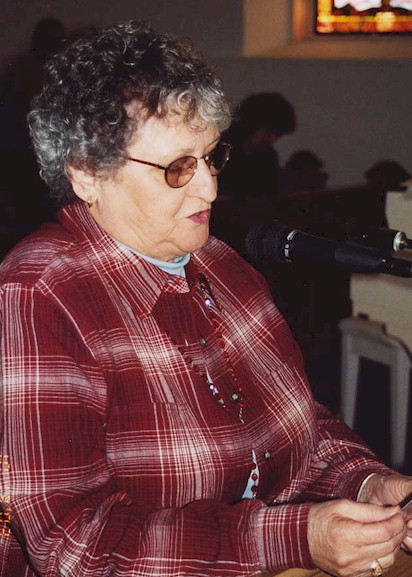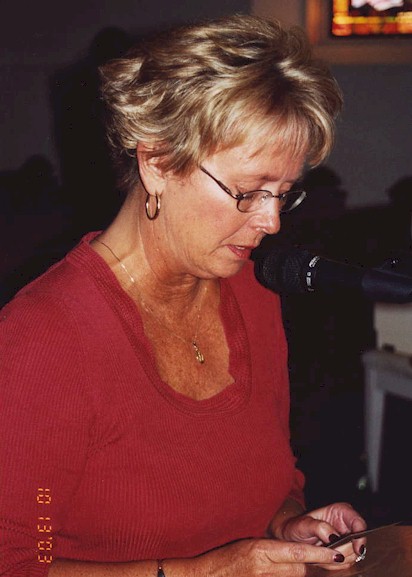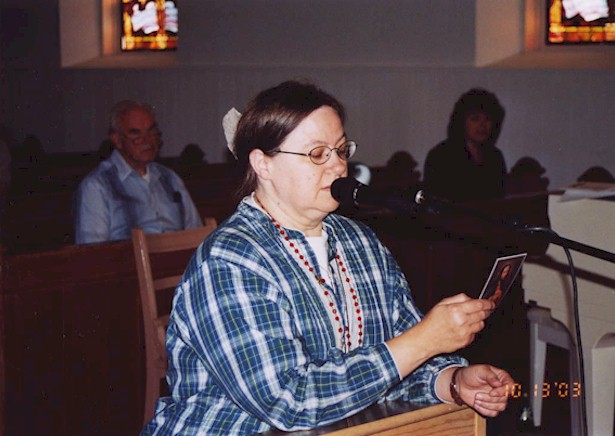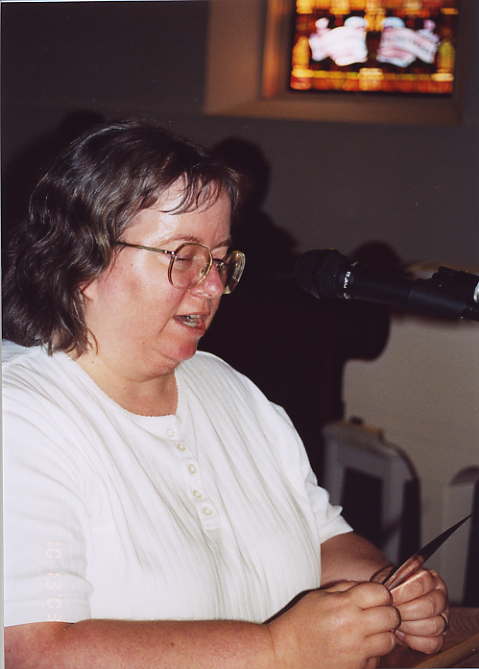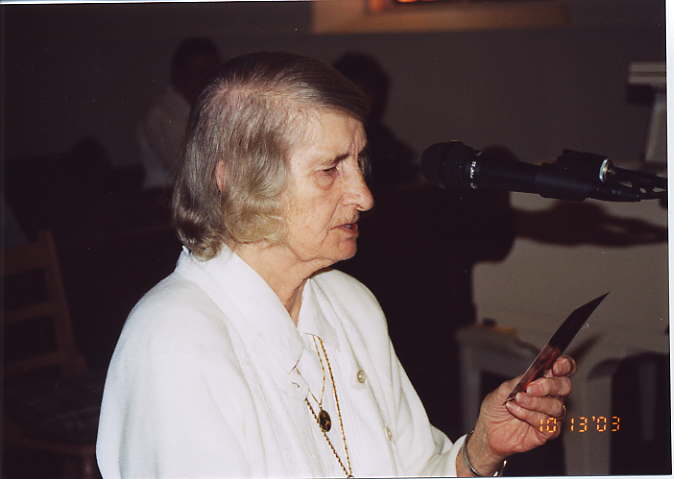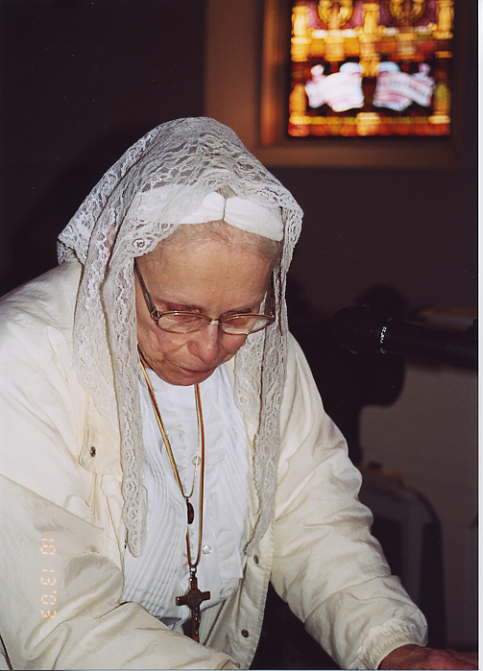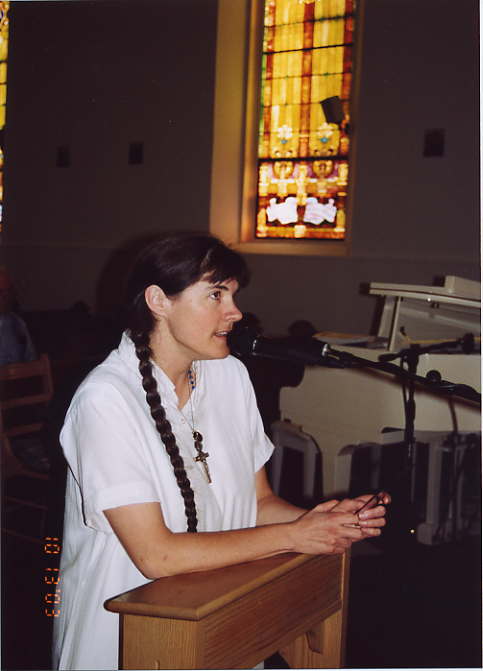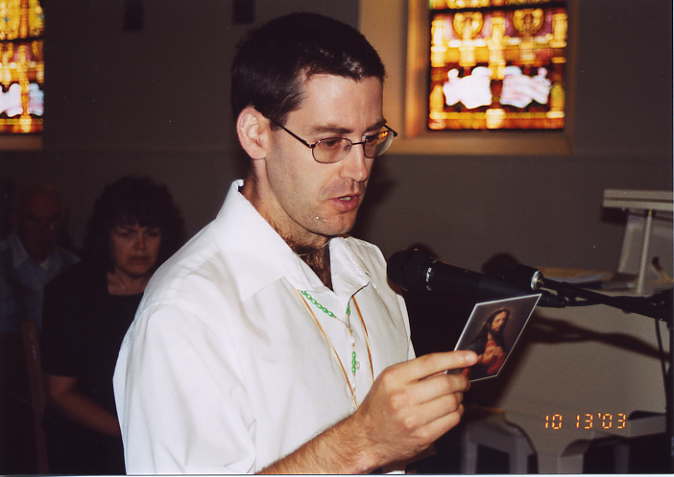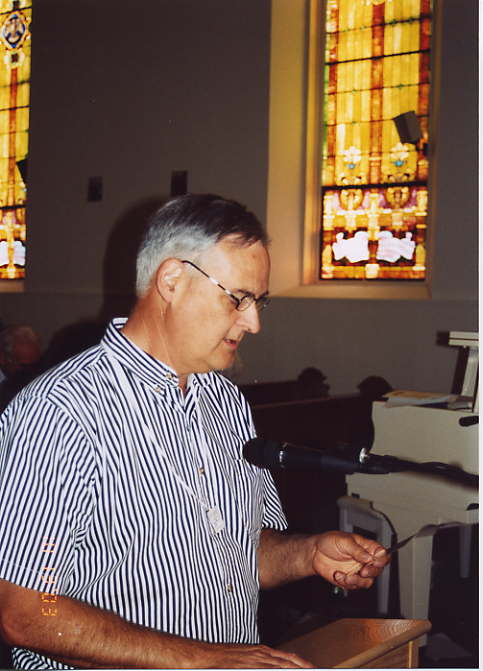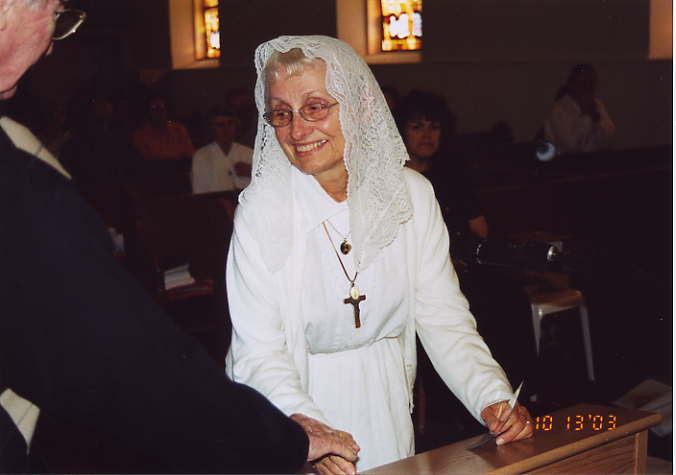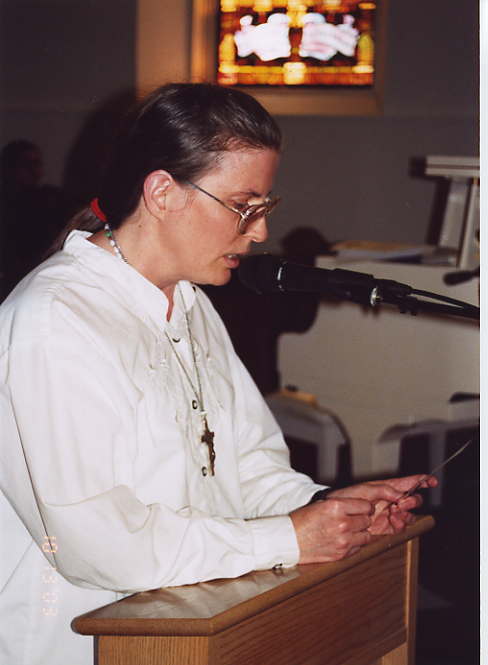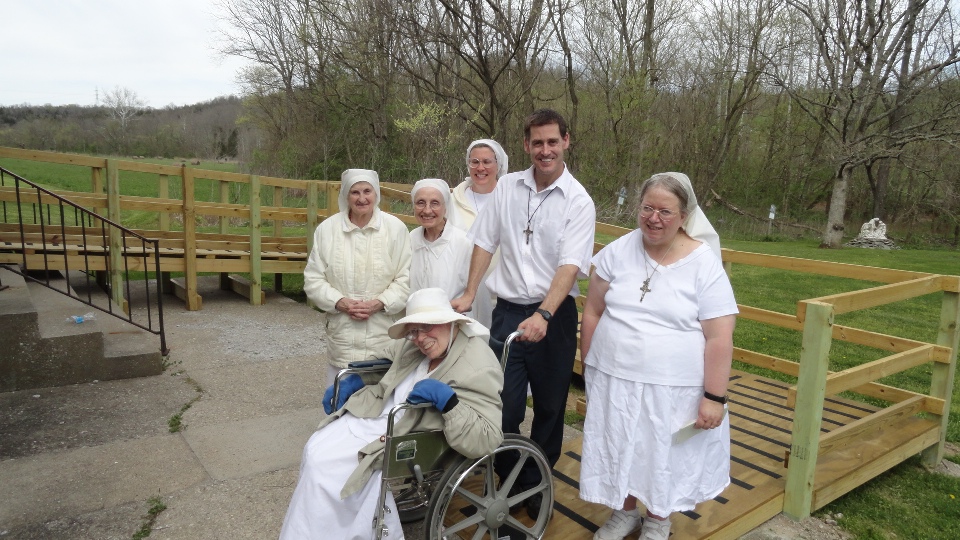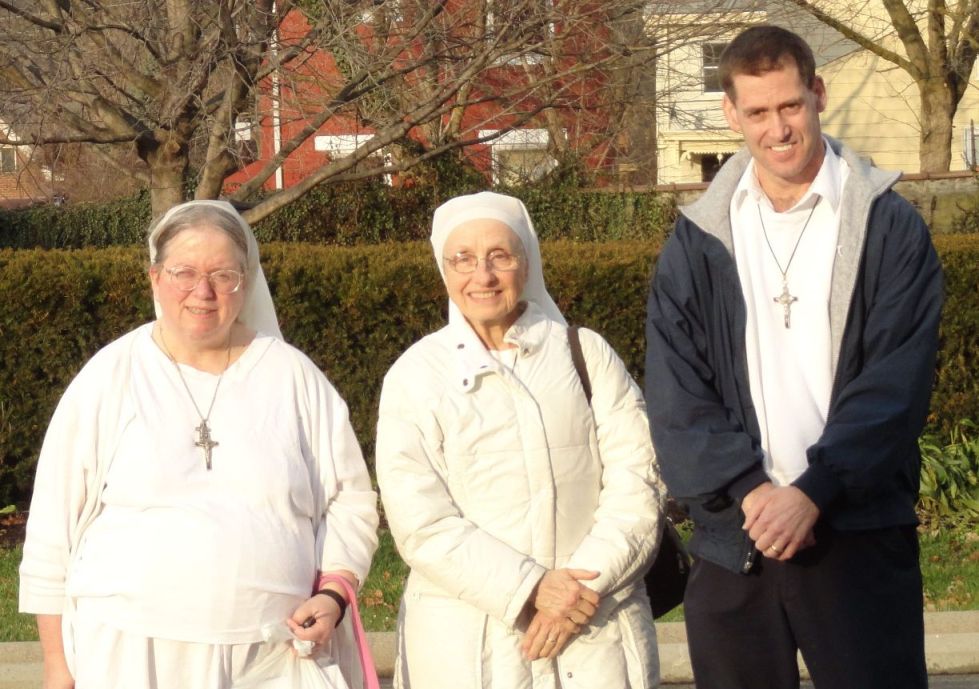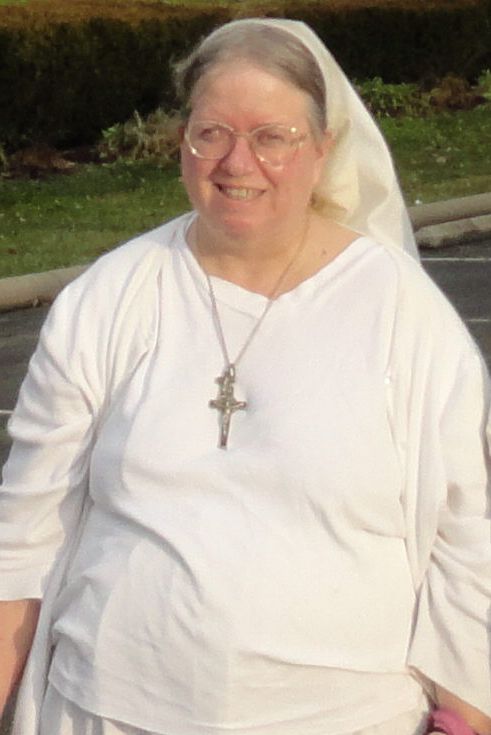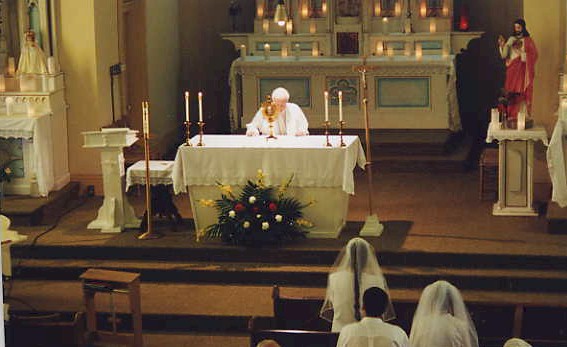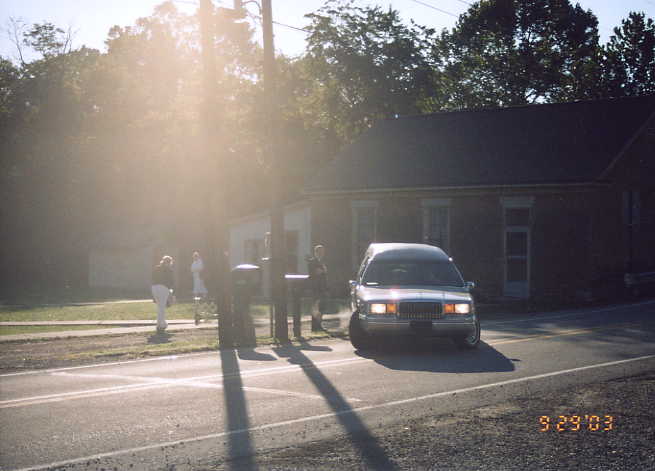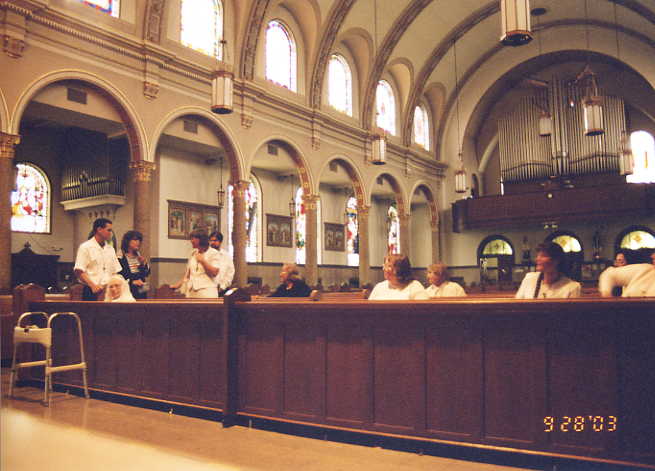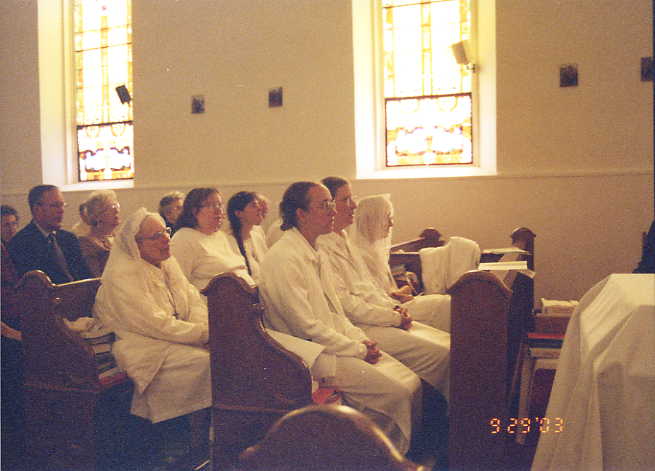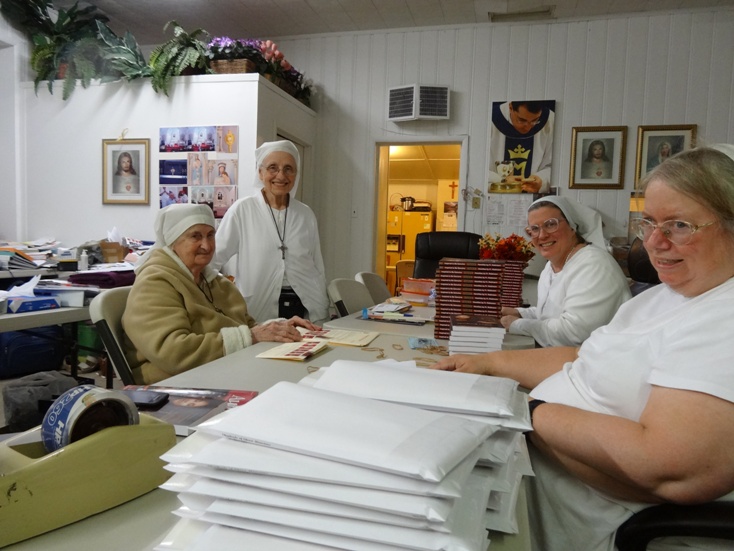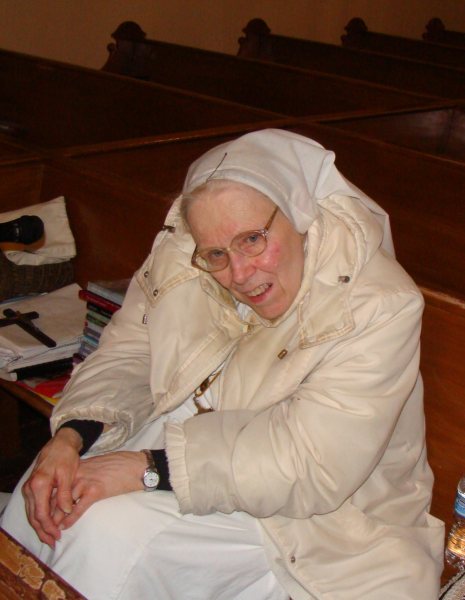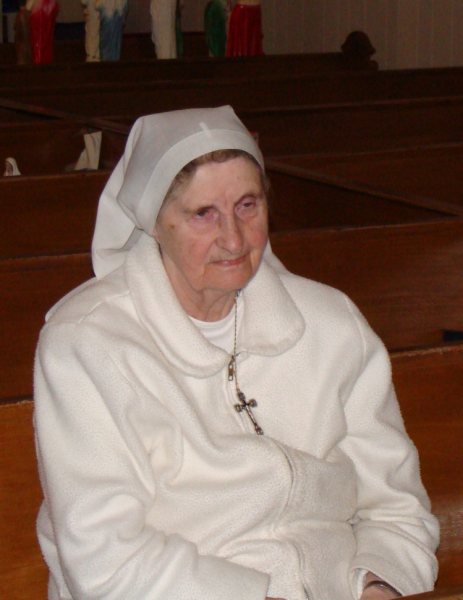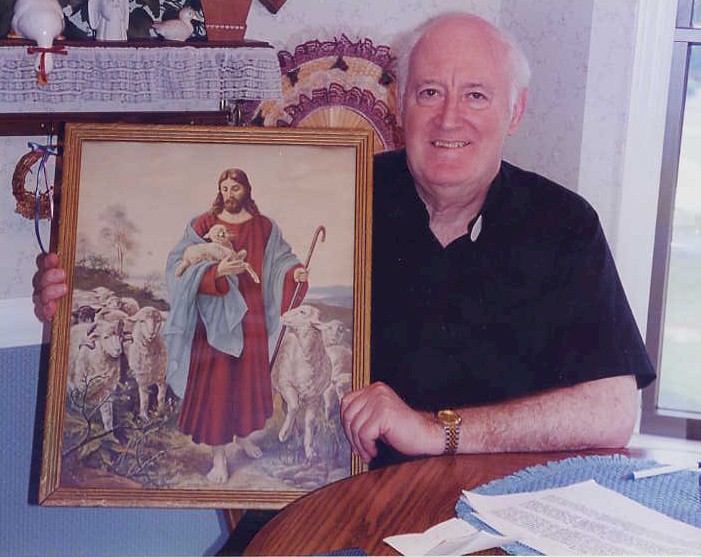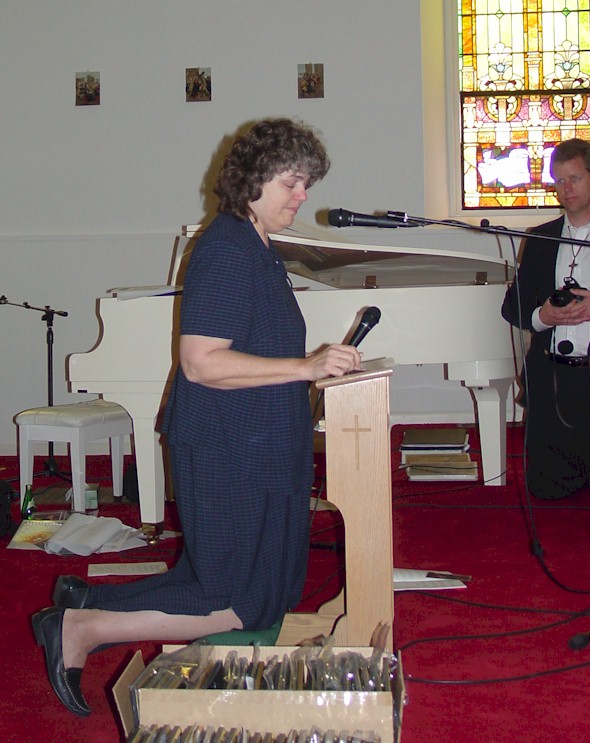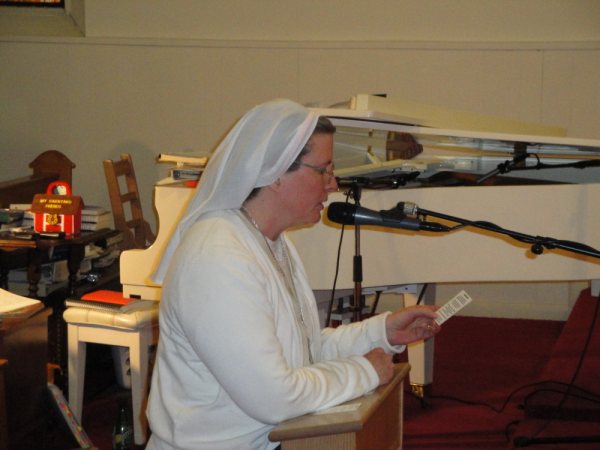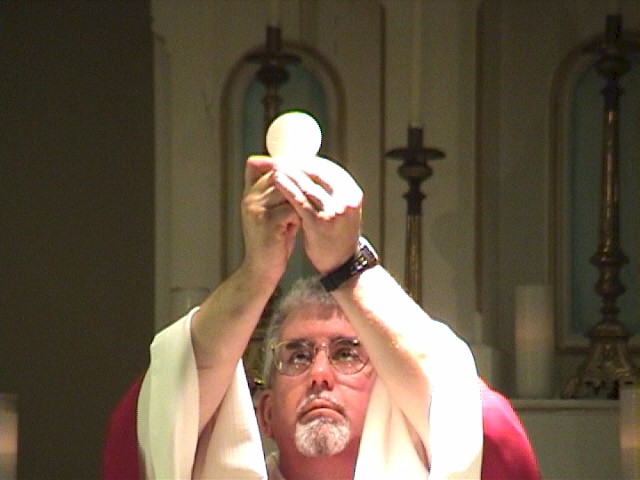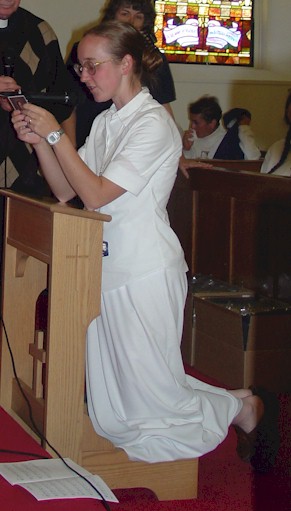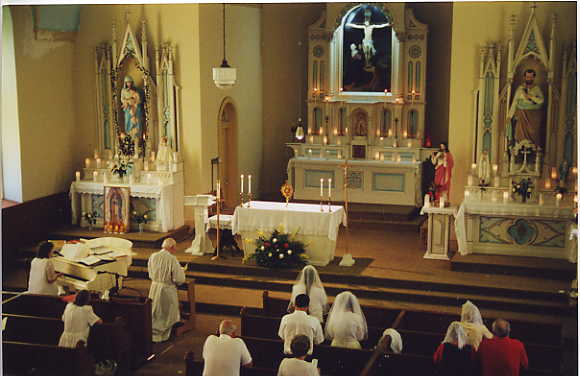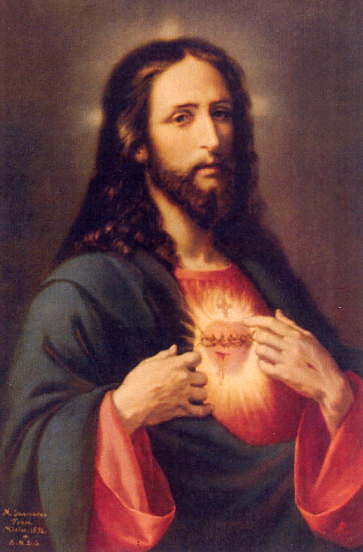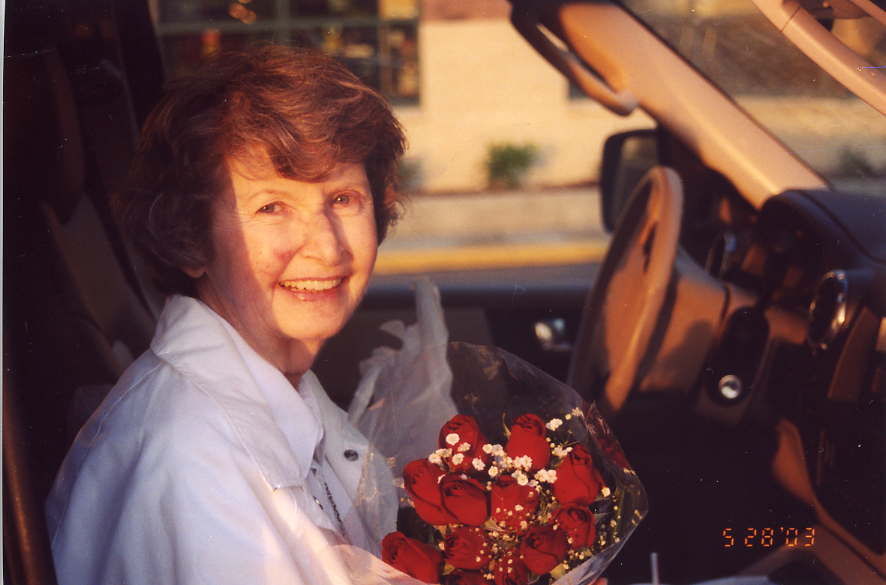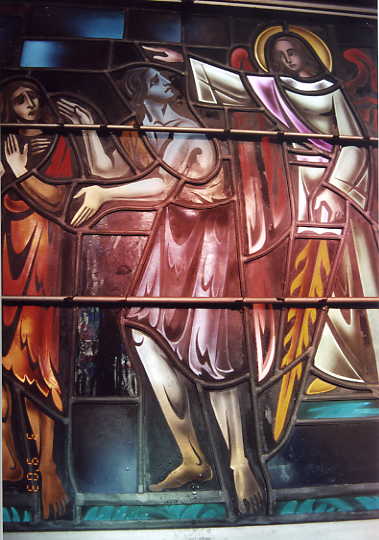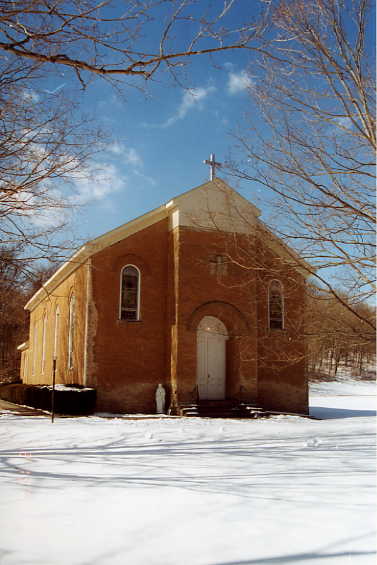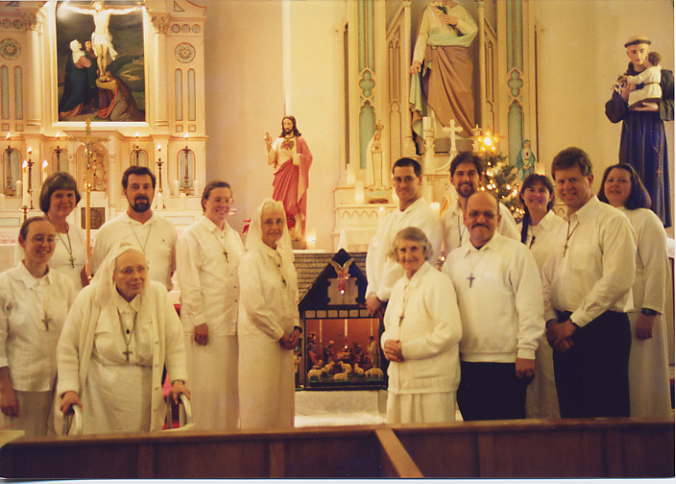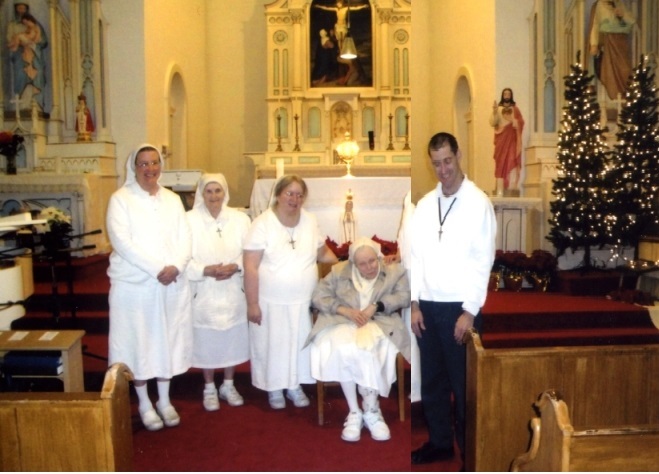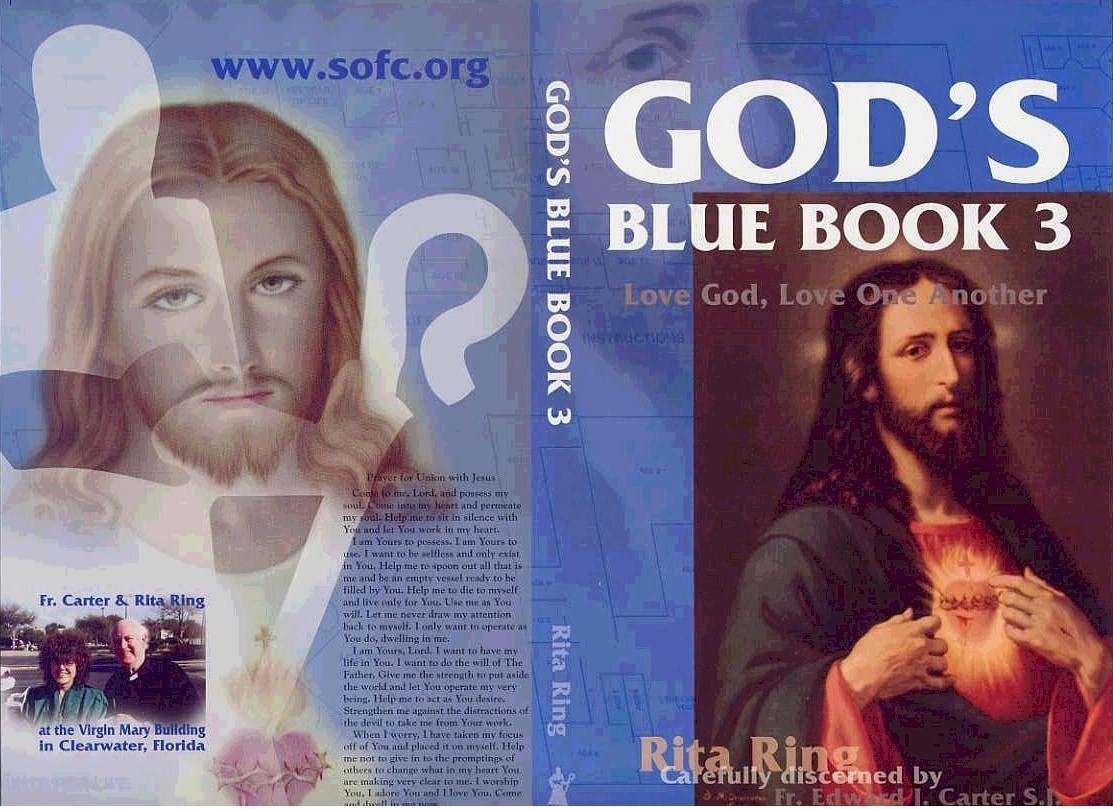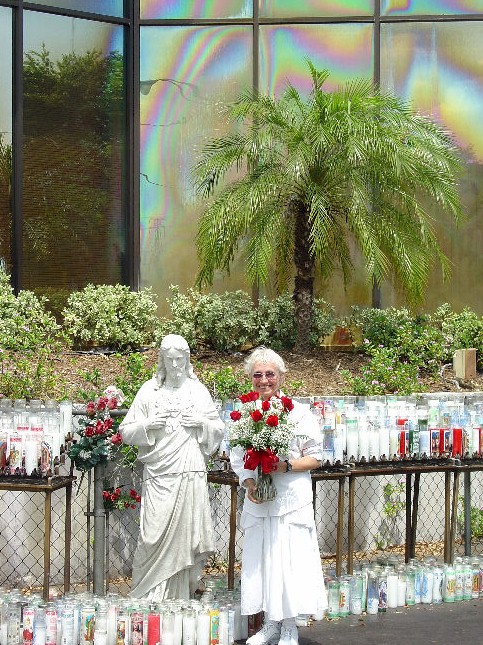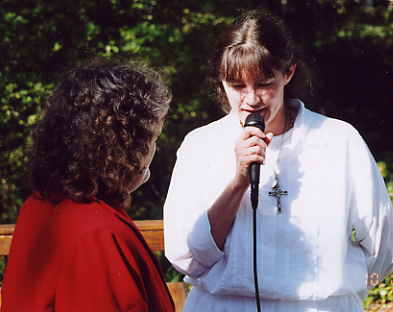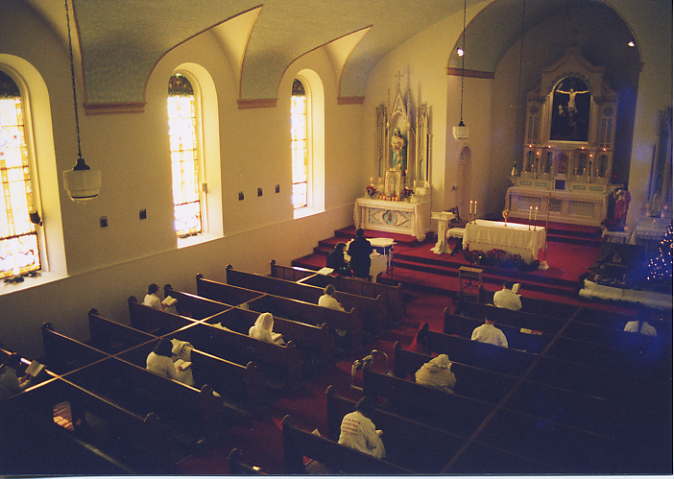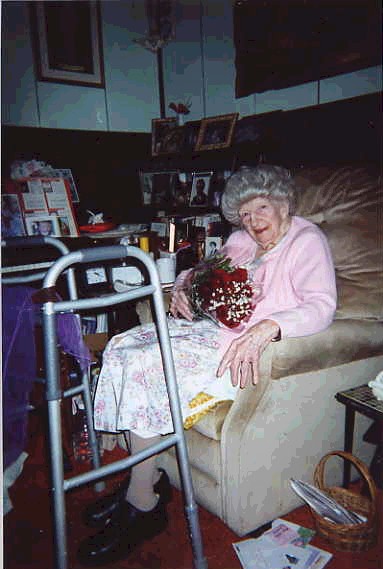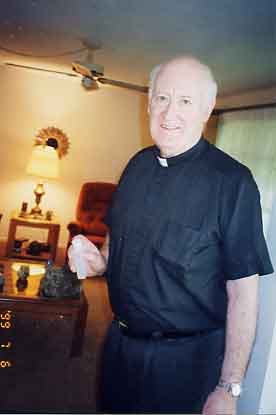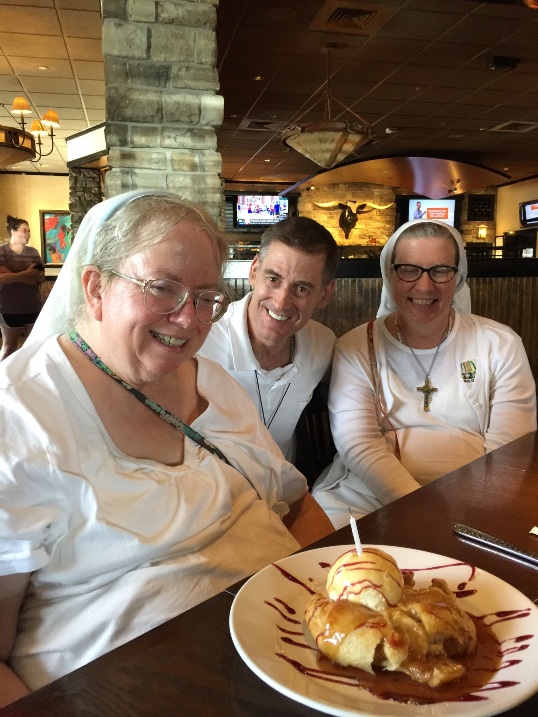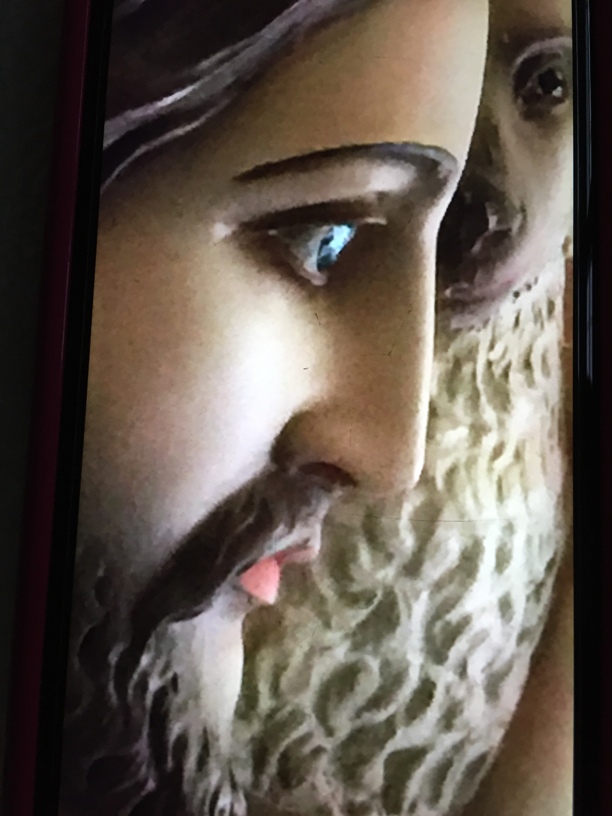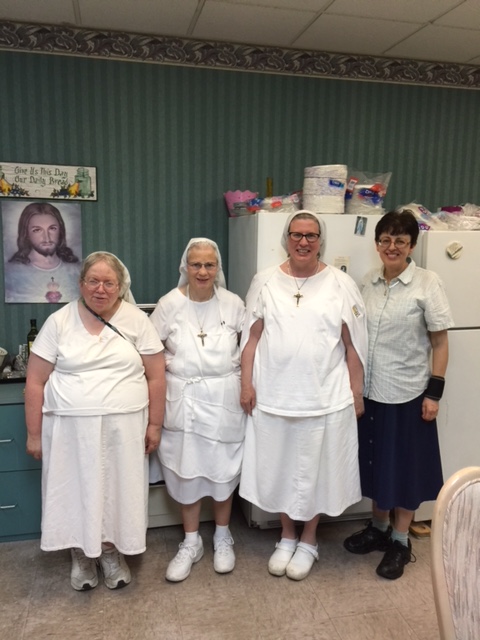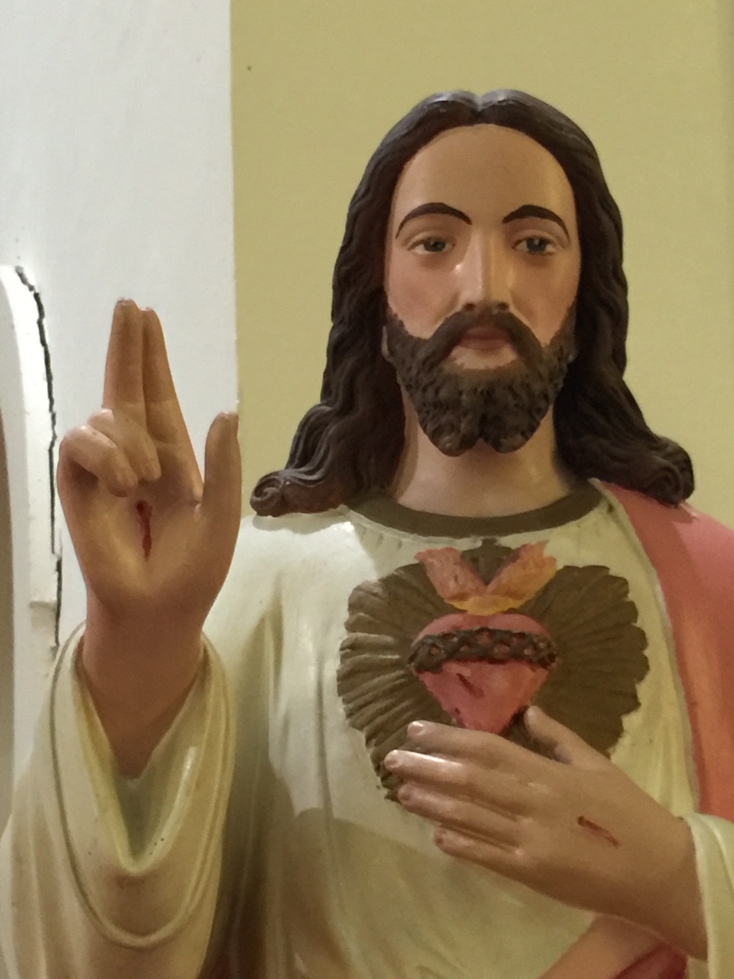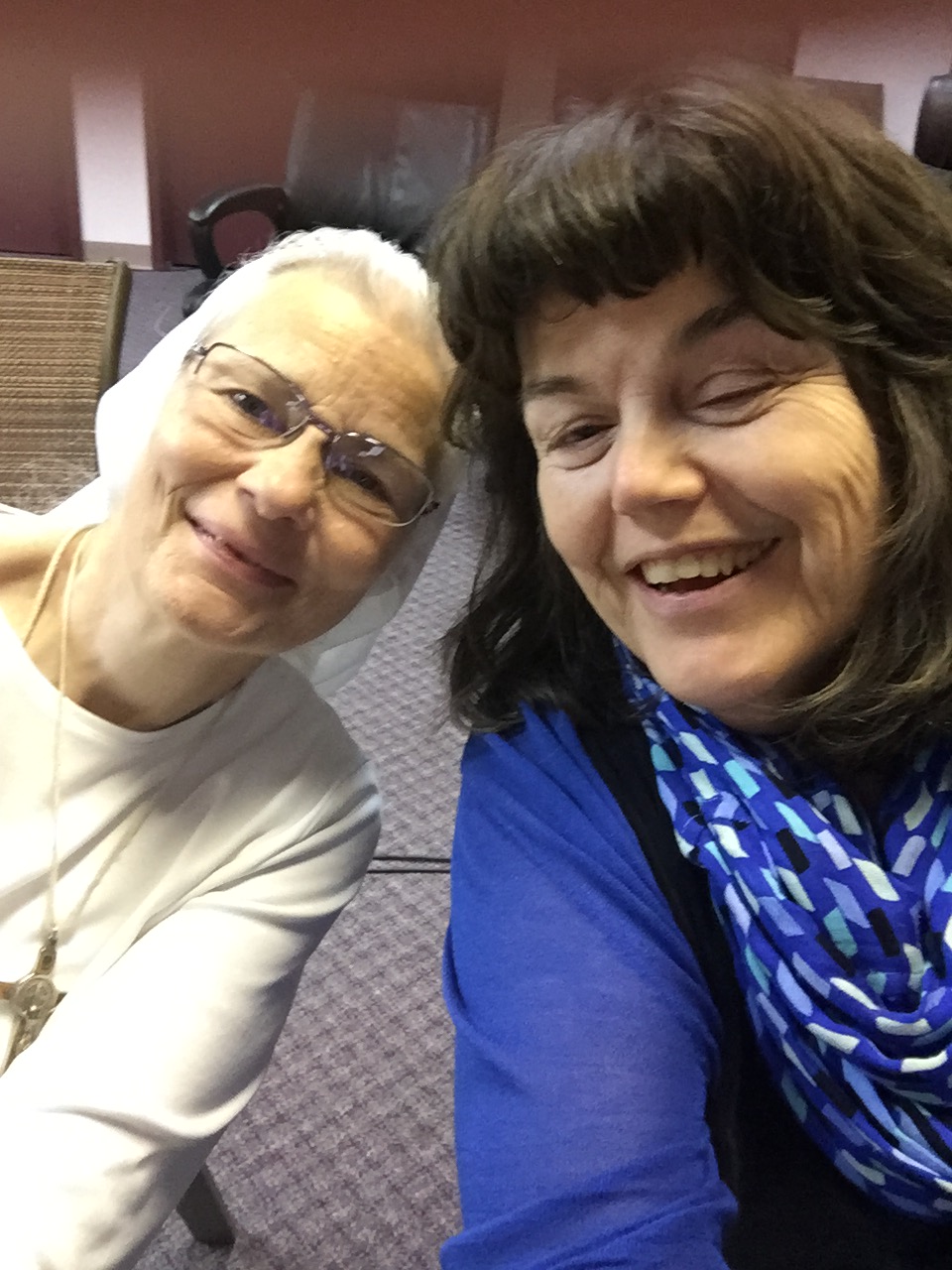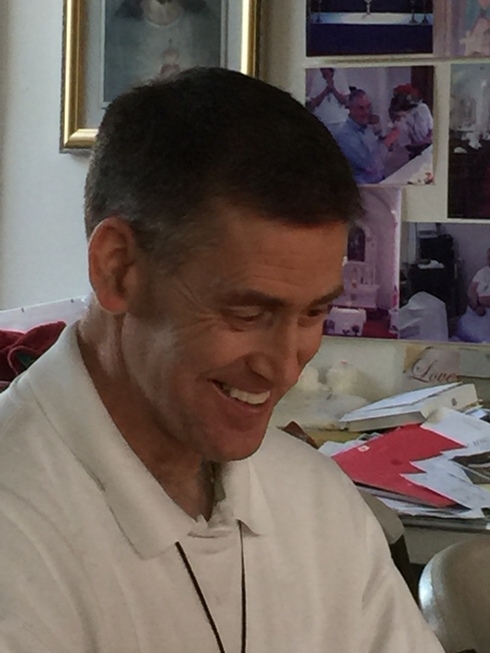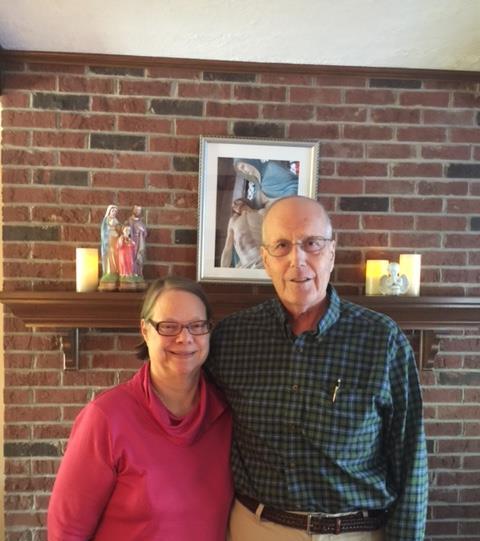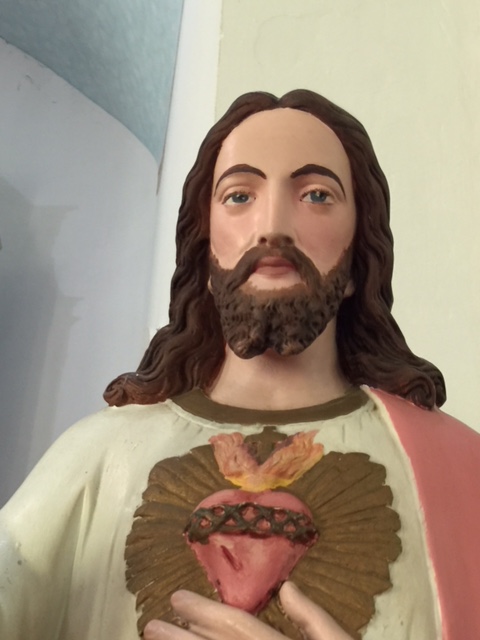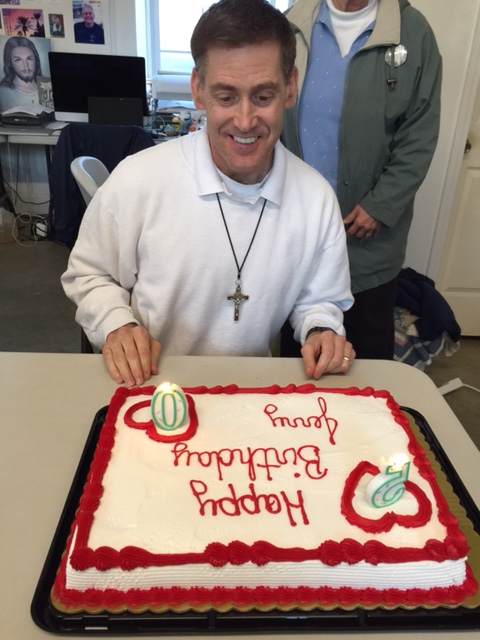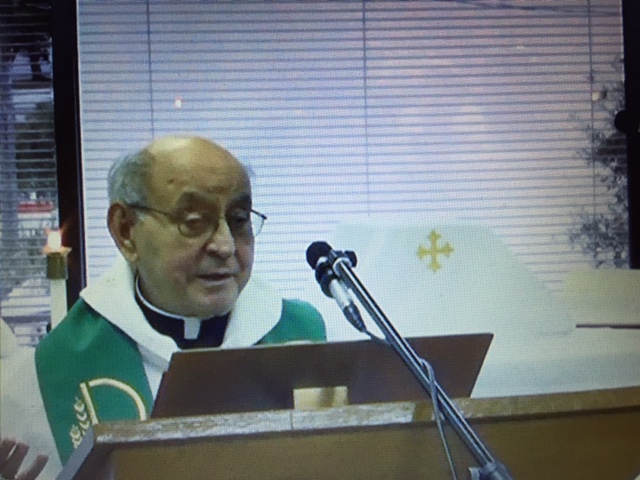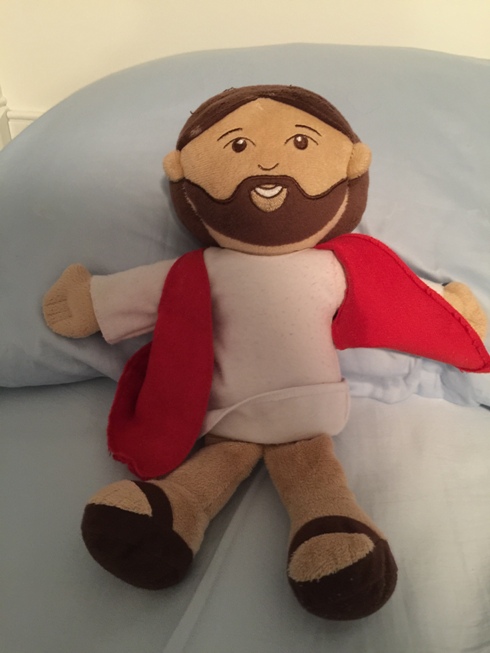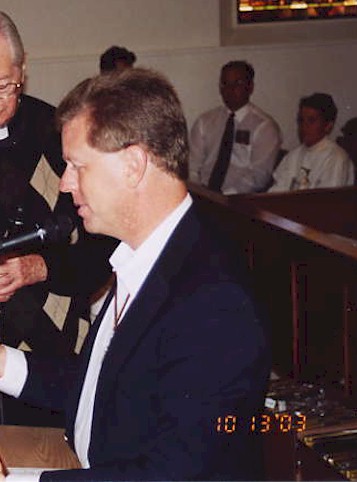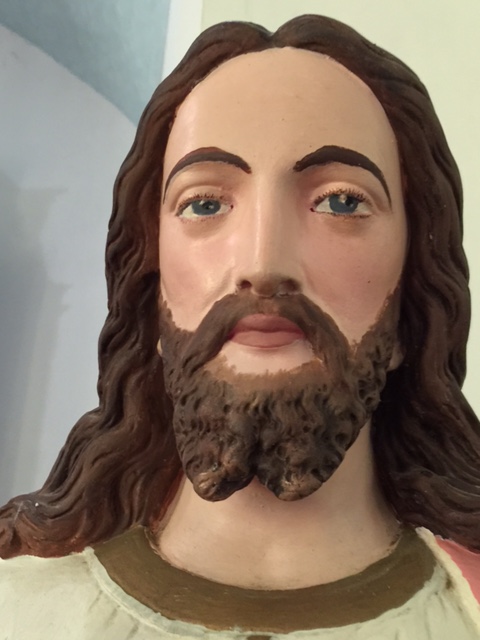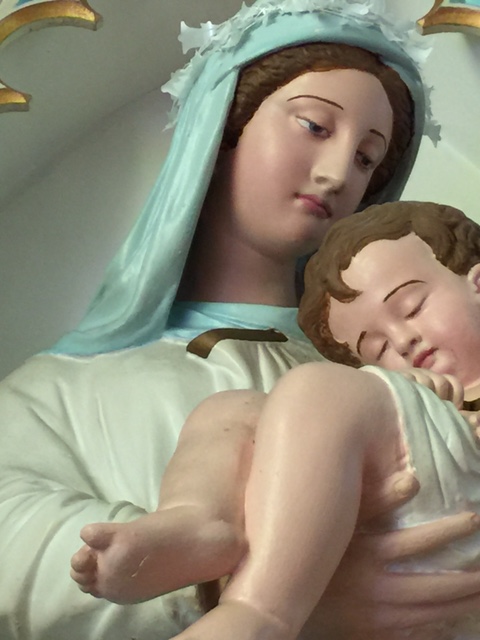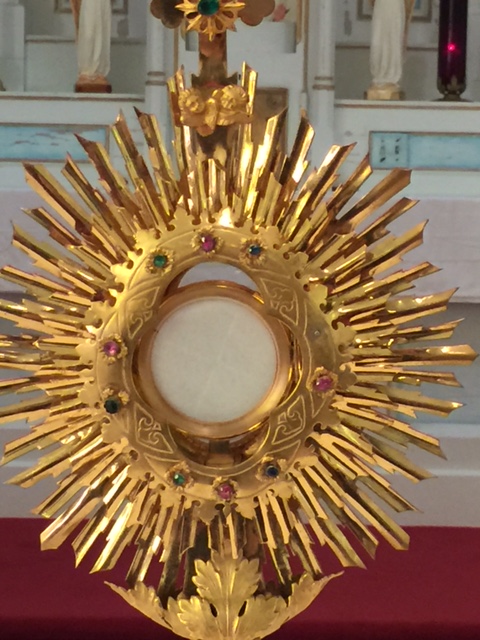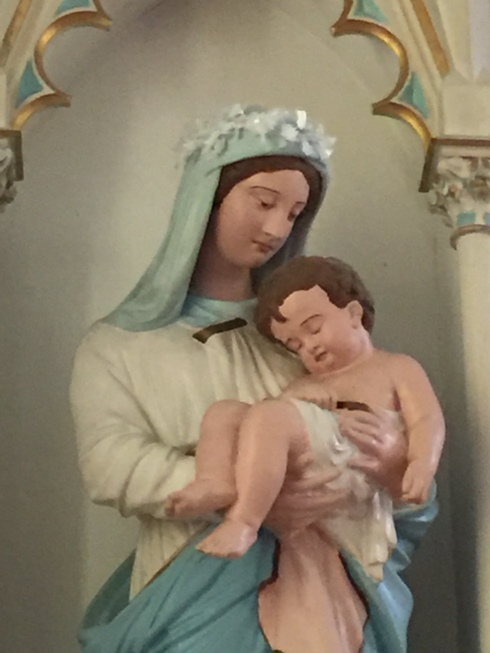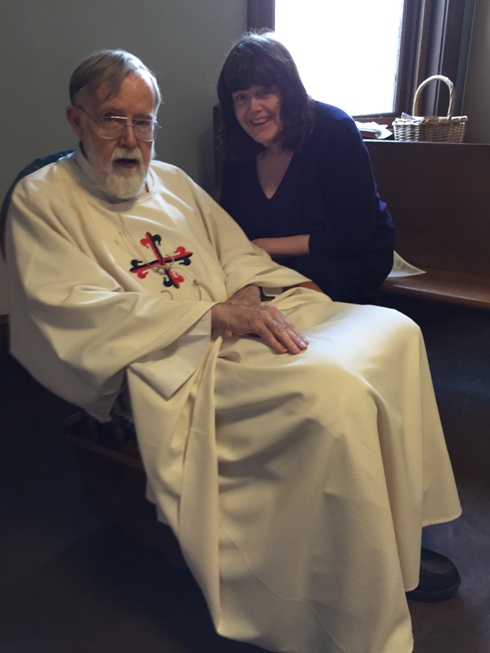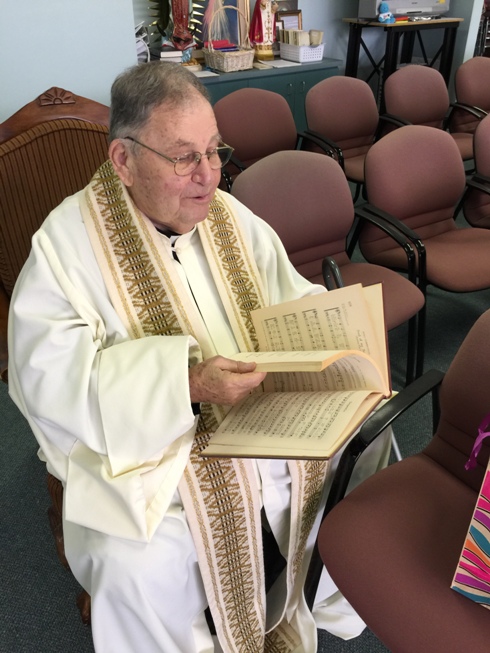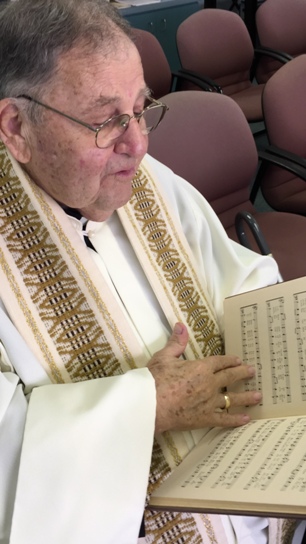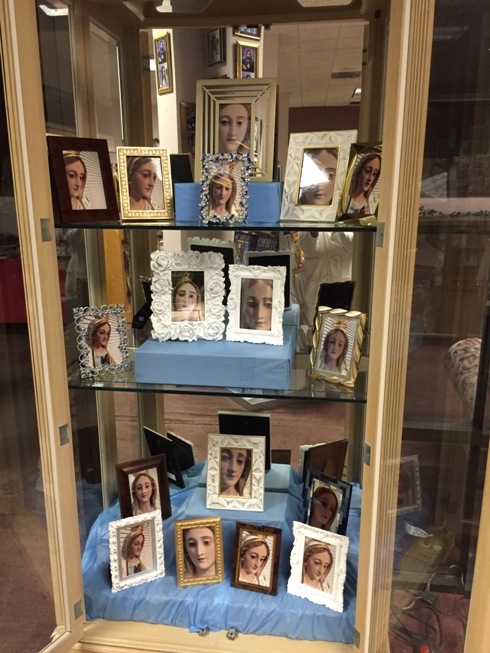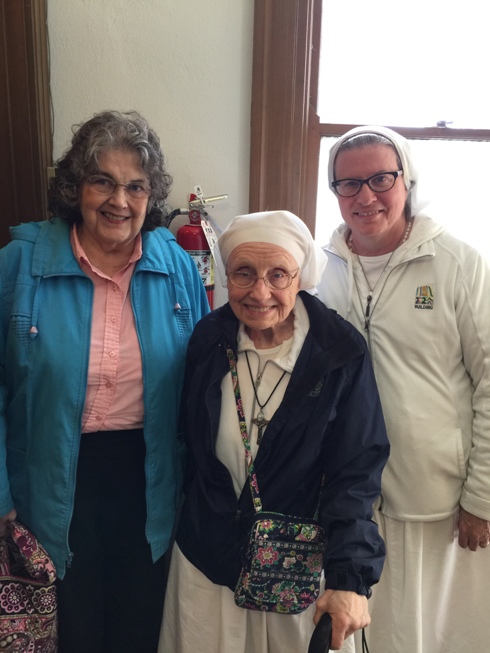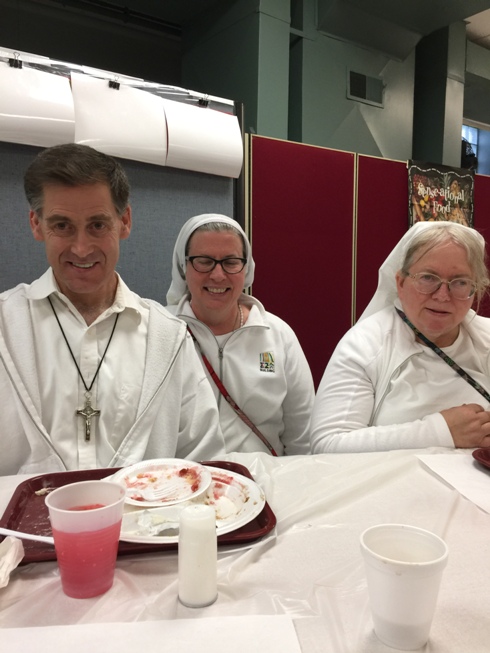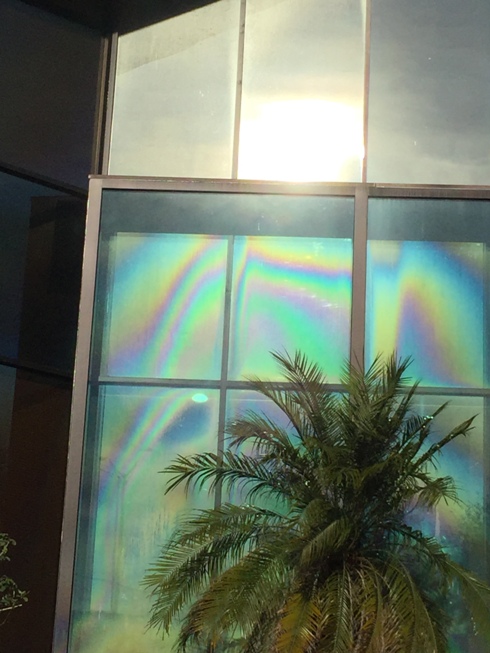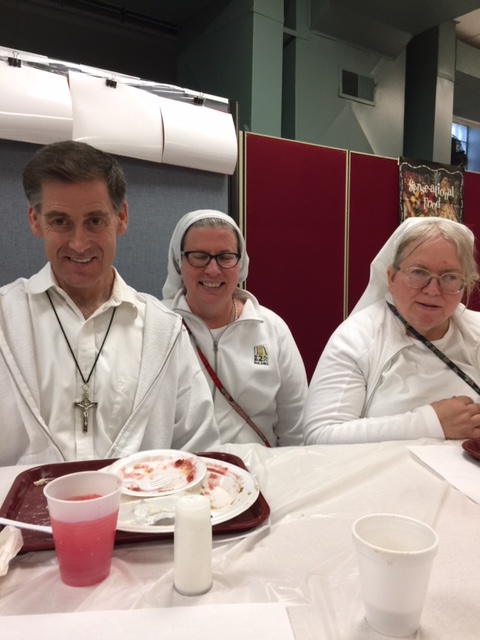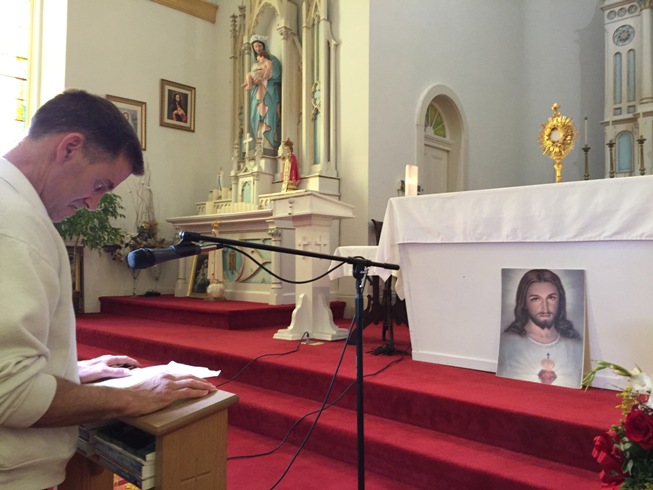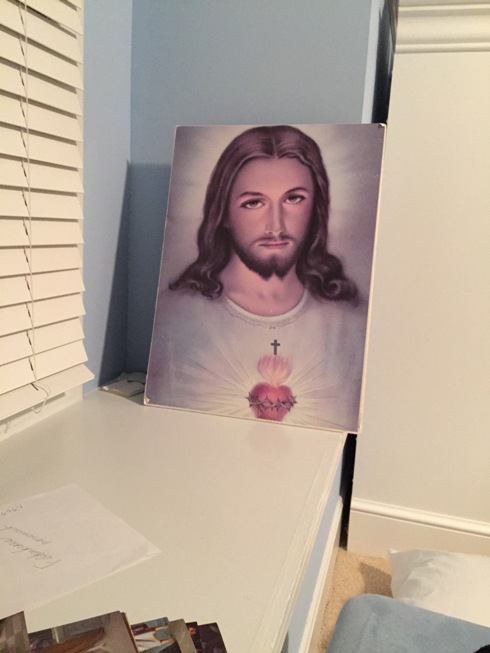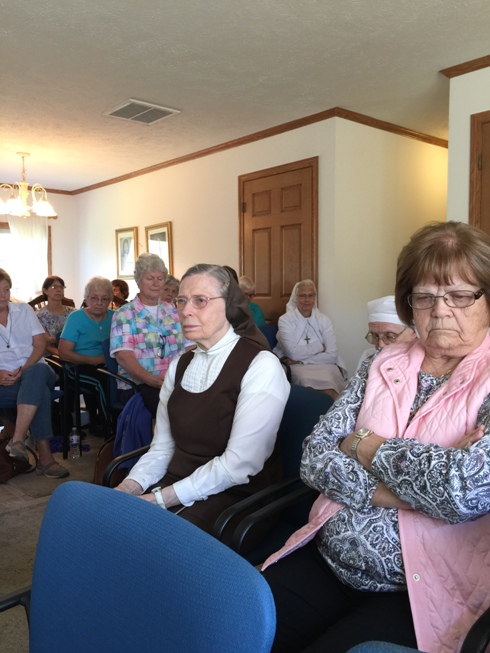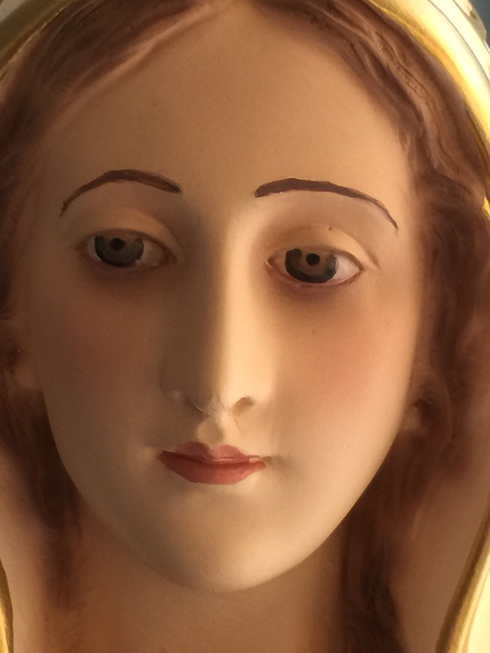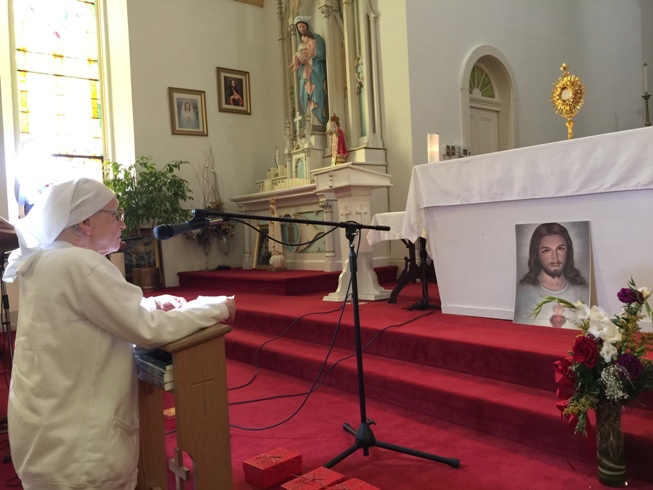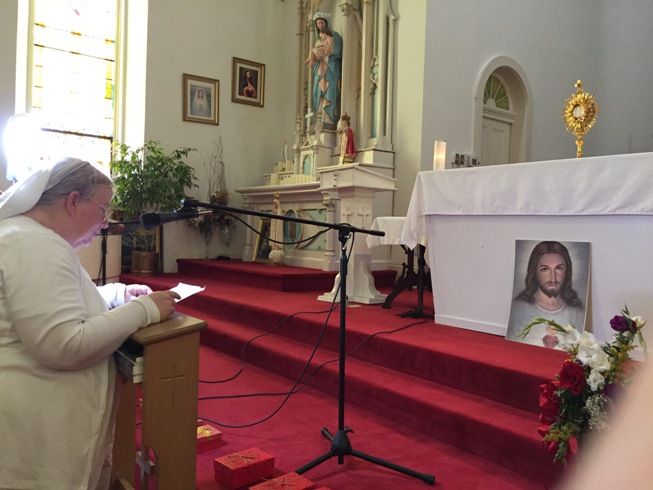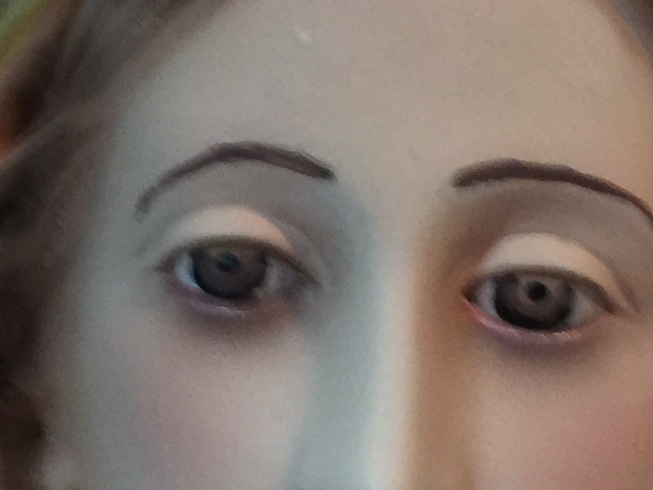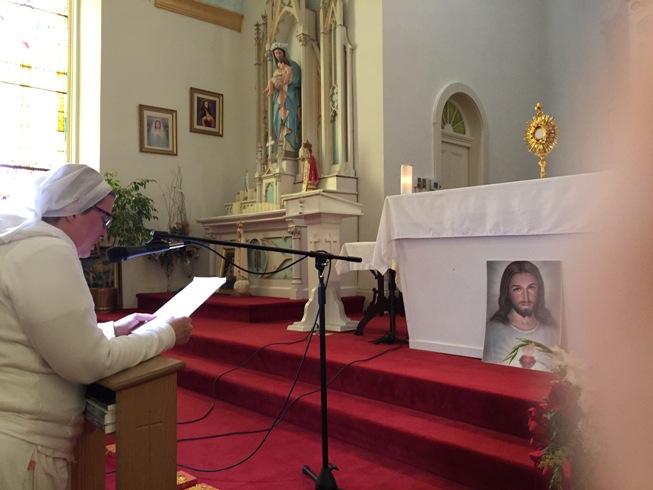 Given

October 29, 2016
R. Please spread blessed holy water
(You can also mix Jesus and Mary water
with your blessed Holy Water if you have it.)
in your yard, around your house,
in the state you live in.
And ask God to bless your state
Ask God to bless the United States
Pray all prayers through the intercession of
Our Lady of CLEAR – WATER.
Ask the Lady of CLEAR - WATER
to help with the blessed water.
Mary has appeared to me for 22 years,
in Ohio and Florida.
Give the gift that Counts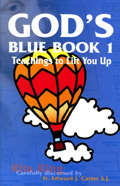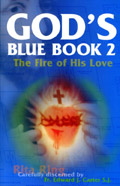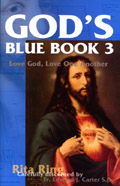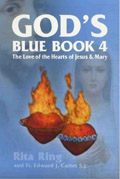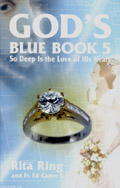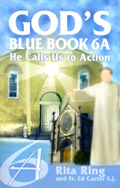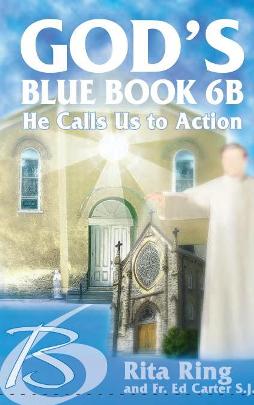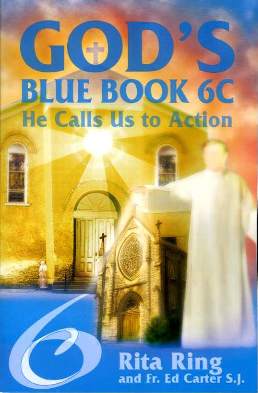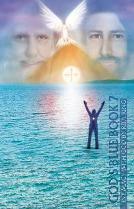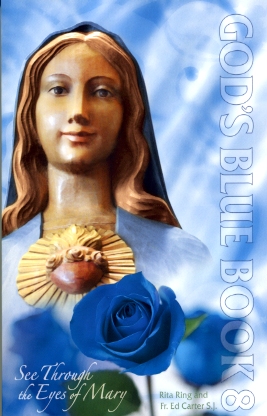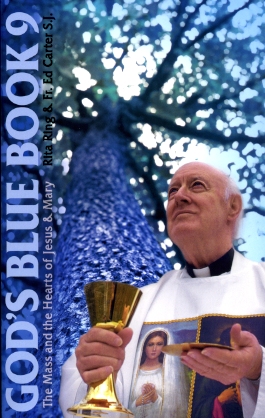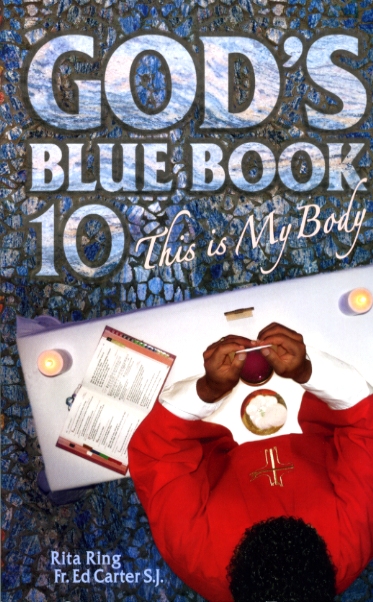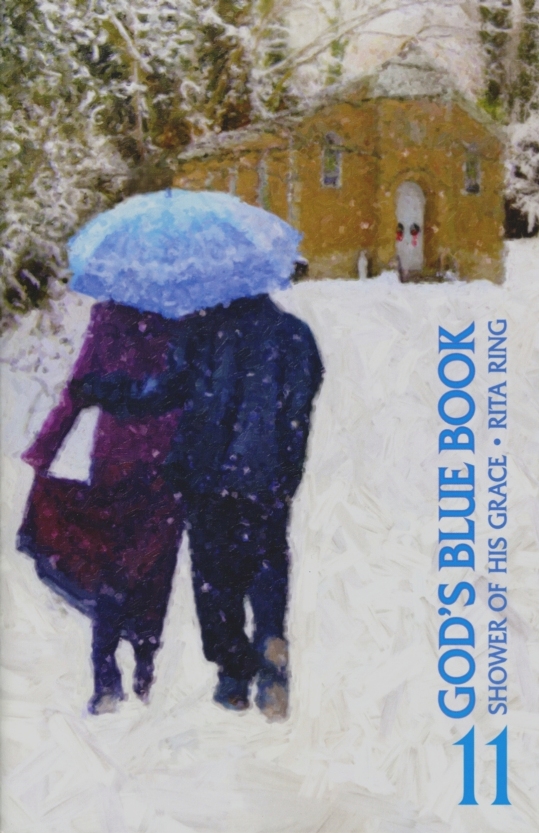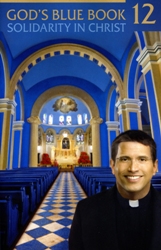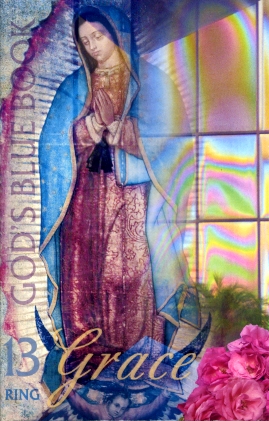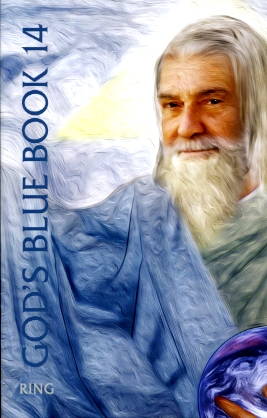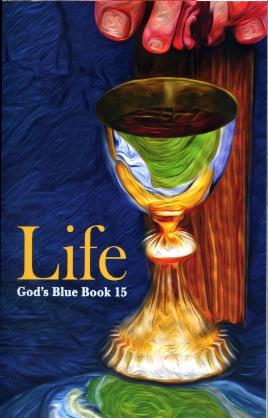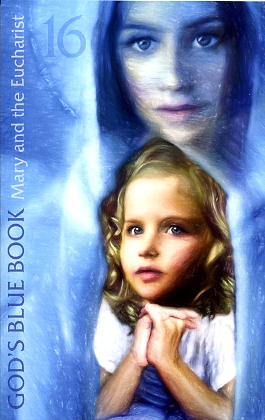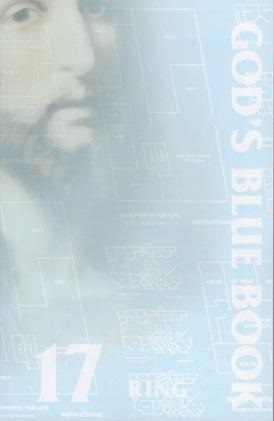 God's Blue Books - Love Letters from Jesus
Blue Books 1 & 2 - $4 each
Blue Book 3 - $3
Blue Books 4 & 5 - $2 each
Blue Books 6A, 6B, 6C, 7, 8, 9, 10, 11, 12 & 13 - $3 each
Blue Books 14, 15, 16 & 17 - $5 each