Prayer for Grace for our Country
Dear Father united to Jesus in the Holy Sacrifice of the Mass, the Sacrifice of Calvary sacramentally made present, celebrated around the world, in the Holy Spirit. We offer up all we do united to the Mass. We unite in one mind and one heart as members of the mystical body of Christ, with Christ our head in the pure and holy Hearts of Jesus and Mary, through the powerful intercession of Mary with all the angels and saints and souls in purgatory, and we beg for the saving grace, for our country, the United States. Please help us. We further pray for unity to always do the will of God in love. We spread the Blood of Jesus on the leaders and people of the United States and cast the devil into hell. We consecrate our country to the Sacred Heart and Immaculate Heart and all our dioceses, and beg for an outpouring of the Holy Spirit. God help us. We pray for our families, the priests, the Church and the world. In the Name of Jesus please hear us, we pray. We pray for our new president as he takes office. We pray that we are united as one nation under God to work together in love as God wants.
August 30, 2017
R. I looked out and the fog was heavy and the
grass looked as if almost covered with snow.
It is in the bottom days of August here and it is
summer coming to an end, but the fog was heavy
as the vision very blinded.
I prayed to God to help me to see what is His
plan for this day in His Divine Providence and
for me to just be the instrument, the conduit
He wishes to work through to do what He wants
done with my life today –
He has created me and keeps me in existence and
the goal ever before me is His will – to live in love –
to answer the call as I live in this body here
below.
My life is His, my days are His, my heart is
His, my life I surrender to Him. He moves people
in and out of our lives and we have to let go
and be there ready, this day, to be what He
wants for us today. There can be great suffering
in letting go of lots of things – our little
children may no longer be little children and
are now parents themselves and some friends
may have died, the things we held onto
may have changed, but what is constant
in ourselves is God – from the very beginning
of our lives we should have learned His law
and worked in our lives to say "yes" to God –
"yes" to loving others, "yes" to forgiving –
"yes" to examining our actions under God's
law and being sorry for offending God when
we failed to do what He wanted, failed, to block
His plan in selfishness in our lives and the
lives of others.
Come to me Lord and possess my soul.
God is with me now, when I am weary
from His work, when I am concerned with
people I love and they say "no" to God and
am disappointed and frustrated.
God knows all things – our lives must
be to co-operate with the will of God –
to say "yes"
So God calls us, today, do we say "yes" God,
I am here to do the work You ask me to do.
We practice in our lives saying "yes" to God.
We can practice negativity and be quite
stubborn in saying "no" to Him, "no"
to others and never helping to bring what
is needed to the table –
Say a man calls prompted by God to
pursue something. You are to answer the
phone, the door. You say "no" to that!
So you talk to a person, answer the
door, the phone and all you do is
tell him why it can't happen –
What is wrong with why it won't
happen. These can be so much engrained
in an individual in stubbornness and
control –
Working in co-operation – you are
open to God working in you, in others, in
moving ahead, in being the conduit
in co-operation – A person greater than
yourself can be always at work in you,
can be at work in others and you are discerning
what is to happen to move out – to produce –
to let God work in situations in you.
Your steps are light, you're the instrument
of some precious thing God wants to use
to accomplish some important work –
Your ears are open to His direction, your goal
is Good – God is All Good – you see
others as instruments God calls around
you so you can co-operate with
God and do what He is calling you
to do.
Bad, very bad habits of holding out
and stopping what should be happening
must be changed if a person is to
grow in love and have as their goal – the
law of God being obeyed – the goal
of going to heaven and helping others
to go to heaven.
I am my brother's keeper if God
has asked me to spread this Mighty –
Medicine to the world – if God asks
me to give hope to a down-hearted
person at a Center He gave us – at
a job He called us to.
I am to be a light where God's love - lives
in me. Where I am being molded more
and more in the image of God –
where I am a reflection of life –
what life really is as God lives in
me.
And I am filled up by Him, My
prayers, Mass, adoration, constant
union with God – obeying commandments –
living by the Word – co-operating with
others He has called, being a witness
before God, spreading the Good News –
God is my Light – God is my Master –
in Him I operate and love and give
and live.
Jesus is the way, the truth and the
life –
The Lord is my Light and my Salvation –
Psalm 27: 1, 4, 13-14

Yahweh is my light and my salvation,
whom should I fear?
Yahweh is the fortress of my life,
whom should I dread?

One thing I ask of Yahweh,
one thing I seek:
to dwell in Yahweh's house
all the days of my life,
to enjoy the sweetness of Yahweh,
to seek out his temple.

This I believe: I shall see the goodness of Yahweh,
in the land of the living.
Put your hope in Yahweh, be strong, let your heart be bold,
put your hope in Yahweh.
Sing: Remember Your Love –
R. God is love and in Him is no darkness –
I do what God asks of me, when He
asks me, how He asks me –
I live by the commandments –
I don't lie – not in the smallest thing –
I want to be given directions by those over
me and practice obedience so I
live by the will of God –
I want to see my brothers as created
by God and people I love and
co-operate with –
Seeing is believing – seeing through
the eyes of God – seeing in faith
Living in hope of my eternal salvation and
wanting eternal salvation for the
souls Jesus died for –
Seeing through the eyes of God is
believing.
Moving out of the ruts – old patterned,
dysfunctional behavior that
is WRONG –
Mary tells us the devil tries to make right look wrong
and the devil tries to make wrong look right.

I recently saw a film on sex - abuse where
a father molested his daughter and
the girl was 11. Nobody was believing
her and she was crying out – they
took the dad to court – finally an
older daughter came out and
told how she was sexually abused –
This abuse majorly damages the child until
it is brought out in the open and
bad behavior patterns are dealt with.
The little girl was courageous to tell
the truth because she lived at
home and wanted it stopped –
At the end of the trial – the father was
arrested and the little girl of 11
went over to the dad and said to
him – what you did dad was wrong.
That is a big thing – It is important to
say what's wrong is wrong and
what's right is right –
Sometimes in today's world people want
to say it's up to people to decide.
Killing is wrong. Mistreating people
in abuse is wrong.
God has given us rules to live by, to
help us to live a holy, happy life –
We can't lie and be happy. We
can't lie to manipulate events for
control and power and oppose
God's will – fail to love and be
happy.
If a person lives as God wants us to
live obeying the commandments of God,
living by the Word, going to Church,
practicing co-operating with others
as God intends us to do – we can
accomplish fruit for the building
of the Kingdom of God –
Jesus says "I am the vine, you
are the branches" – Our lives are
to be rooted in God – rooted in the truth –
life in Him.
The person thinking they don't need
to co-operate with God's plan –
be independent – rewrite the laws
according to their dysfunctional
bad habits, using abuse and
force to enforce their sick selfish
ways is going backward –
Like the little girl said
Dad what you did was wrong.
We must obey God's laws. What is
wrong is wrong –
What is right is right –
We are called to live under God.
Not live our life trying to force
our darkness on others through
power we usurp!
At the time of Noah – God flooded the
earth because men had gotten
so corrupted. He took Noah and
his family on the boat to purify
the human race.
Man has a free will and he needs
to discipline himself and do what
God wants –
When God calls a man to do something – it
is a choice when he does nothing and
holds out and says "I did nothing –
I am not wrong"
Not doing what God calls us to,
is doing something –
We have duties in our job, our
vocation –
Lying is from the devil. The devil is
the father of lies. God is absolute truth.
A person must want to tell the truth –
want to do what God asks of them –
The more a person gives into satan
in the deadly sins – the more he
practices bad habits of pride
(putting himself even above God)
of anger, of jealousy, of envy,
of slothfulness (spiritual laziness, giving
into evil, wasting time and energy
for darkness and not doing one's duty)
lust and gluttony –
The deadly sins are bad habits
that are wrong. They are unloving
and treat God and others wrong.
It is important to know our place
with God and others – to live in
the right structure and order –
The devil wants darkness, unaccountability –
not responsible for our duty –
independence, disobedience,
unpredictability.
Romans 8: 5-9
Those who are living by their natural inclinations have their minds on the things human nature desires; those who live in the Spirit have their minds on spiritual things. And human nature has nothing to look forward to but death, while the Spirit looks forward to life and peace, because the outlook of disordered human nature is opposed to God, since it does not submit to God's Law, and indeed it cannot, and those who live by their natural inclinations can never be pleasing to God. You, however, live not by your natural inclinations, but by the Spirit, since the Spirit of God has made a home in you. Indeed, anyone who does not have the Spirit of Christ does not belong to him.
R. God has given to us great men and women
to follow in the Church who lived
as models for us.
John 3: 16
For this is how God loved the world:
he gave his only Son,
so that everyone who believes in him
may not perish
but may have eternal life.
R. In the Shepherds of Christ God has asked us to spread
the devotion to the Two greatest Hearts of love.
| | | | | | |
| --- | --- | --- | --- | --- | --- |
| English | Español | Français | Português | Italiano | Polska |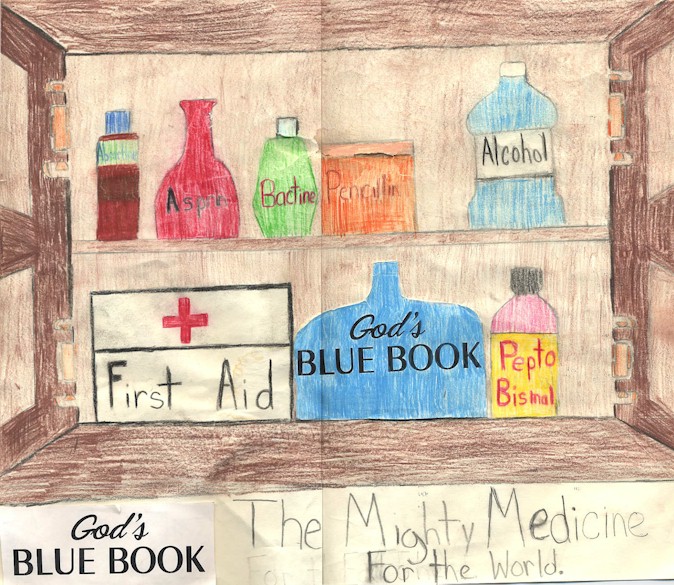 Give the gift that Counts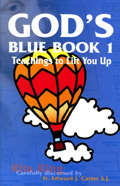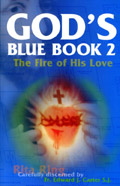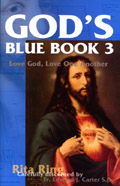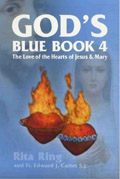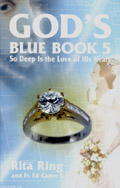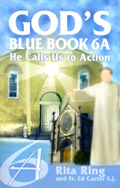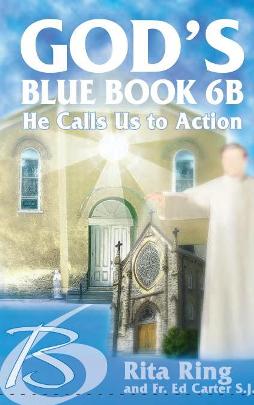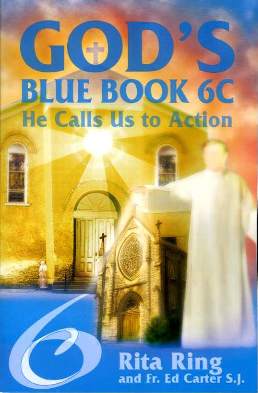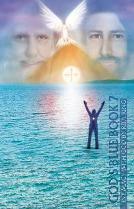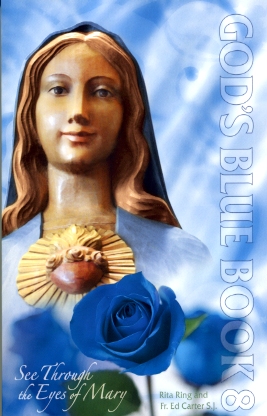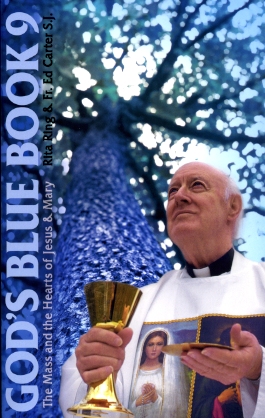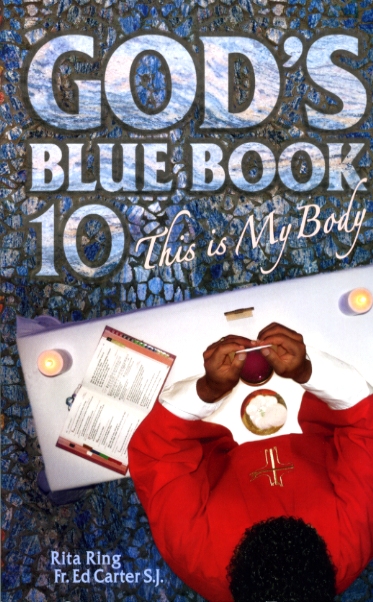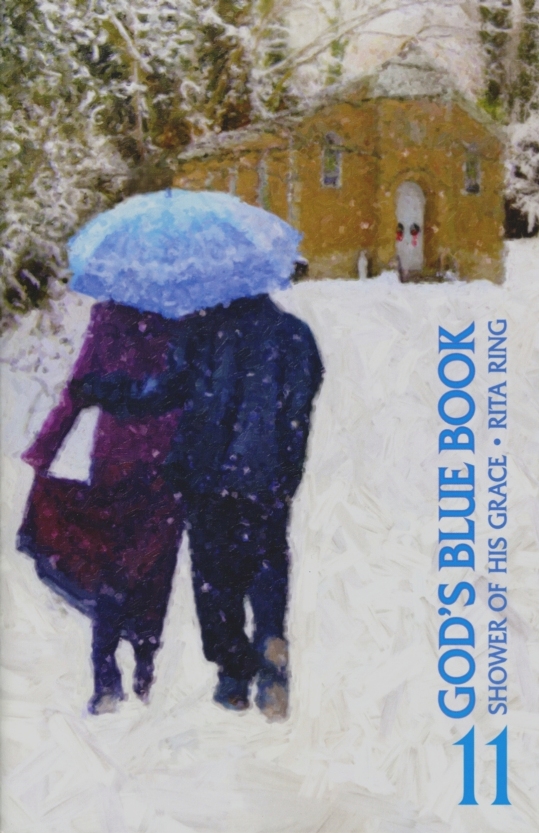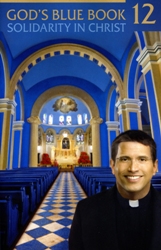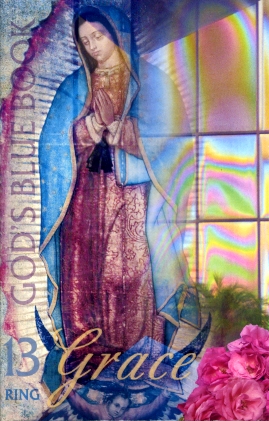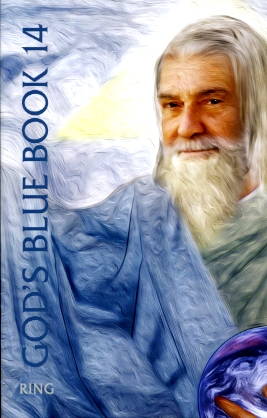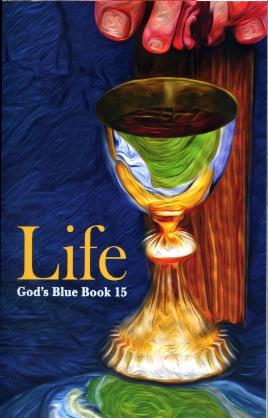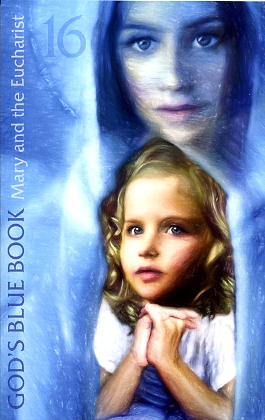 Given
October 29, 2016
R. Please spread blessed holy water
(You can also mix Jesus and Mary water
with your blessed Holy Water if you have it.)
in your yard, around your house,
in the state you live in.
And ask God to bless your state
Ask God to bless the United States
Pray all prayers through the intercession of
Our Lady of CLEAR – WATER.
Ask the Lady of CLEAR - WATER
to help with the blessed water.
Mary has appeared to me for 22 years,
in Ohio and Florida.