Prayer for Grace for our Country
Dear Father united to Jesus in the Holy Sacrifice of the Mass, the Sacrifice of Calvary sacramentally made present, celebrated around the world, in the Holy Spirit. We offer up all we do united to the Mass. We unite in one mind and one heart as members of the mystical body of Christ, with Christ our head in the pure and holy Hearts of Jesus and Mary, through the powerful intercession of Mary with all the angels and saints and souls in purgatory, and we beg for the saving grace, for our country, the United States. Please help us. We further pray for unity to always do the will of God in love. We spread the Blood of Jesus on the leaders and people of the United States and cast the devil into hell. We consecrate our country to the Sacred Heart and Immaculate Heart and all our dioceses, and beg for an outpouring of the Holy Spirit. God help us. We pray for our families, the priests, the Church and the world. In the Name of Jesus please hear us, we pray. We pray for our new president as he takes office. We pray that we are united as one nation under God to work together in love as God wants.
September 3, 2017
R. Free Will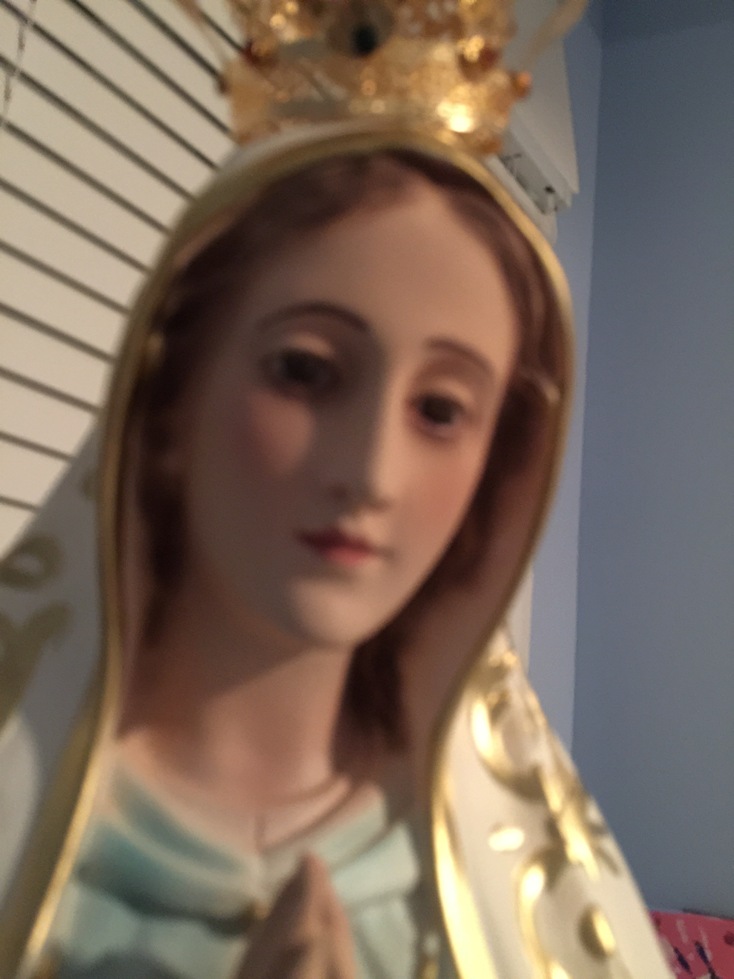 R. Mary said "yes"
We have a free will to do what
God wants or to do what we want.
God has given us rules to live by.

Matthew 22: 36-40

'Master, which is the greatest commandment of the Law?' Jesus said to him, 'You must love the Lord your God with all your heart, with all your soul, and with all your mind. This is the greatest and the first commandment. The second resembles it: You must love your neighbour as yourself. On these two commandments hang the whole Law, and the Prophets too.'
R. I was so close to God as I prayed
my rosary and God gave me a grace
to know how it was a gift God
gave us in bringing Jesus, the
Son of God into the world to
save us. Jesus came into the
world – Jesus, the baby, made His
entrance through Mary, through her
womb – Jesus came into the
world – How sacred this place
of entry of our beloved God.
Our bodies are created by
God. Our bodies are so beautiful –
God gives us dignity because He
made us so beautiful. We were
beautifully made.
Babies are beautiful. Jesus
came from the womb of Mary –
He made His entrance.
My grandson loves the animals.
Jesus came among the beasts of
the earth in a stable. Such
humble beginnings – Jesus,
the Savior of the world.
But our lives have a purpose.
We are to be channels, instruments
of bringing the Good News to
others. We are to help in the
work of redemption. We are to
live God's plan – God enlists
our help. We were created for a
purpose a calling to go along
with the Plan of our heavenly
Father. He created us. We are
wonderfully made for a purpose.
A person can go out and
be the instrument God wants Him
to be, but He needs to have his
source in God.
We need this interior strength.
God communicates in our hearts.
In baptism we receive a sharing
in His life. The Father, Son and Holy
Spirit dwell in the graced, baptized soul.
Our hearts are to be open to God,
docile to the touch of the Holy Spirit,
ready to know God, love God
and serve God with our lives
as Mary showed us she did –
perfect disciple of the Lord.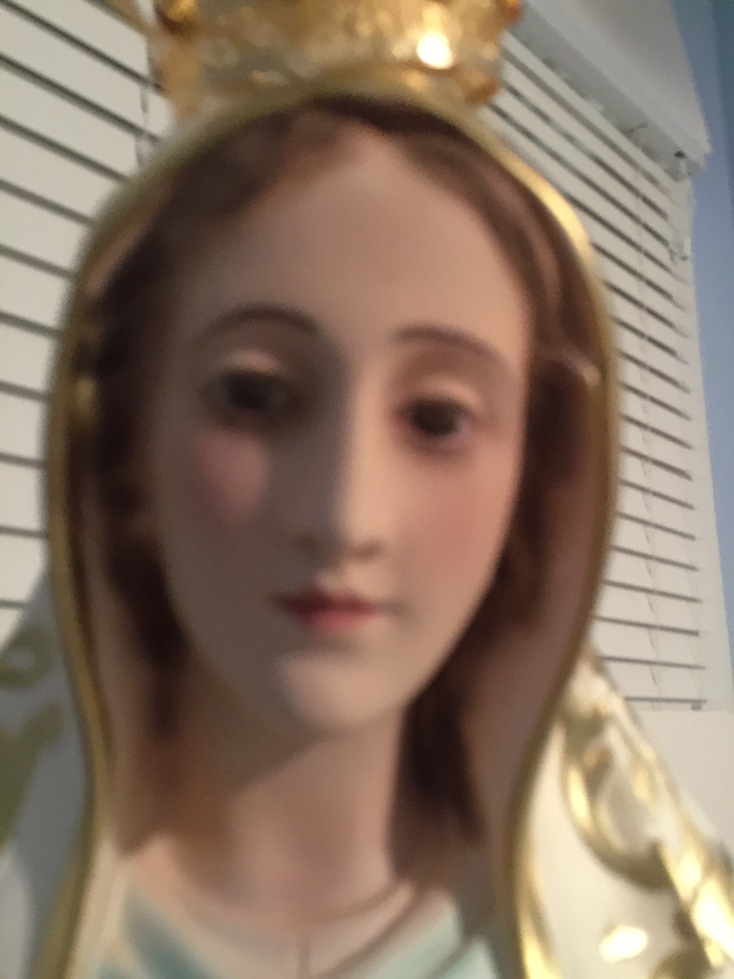 Luke 1: 46-55
And Mary said:

My soul proclaims
the greatness of the Lord
and my spirit rejoices
in God my Saviour;
because he has looked upon
the humiliation of his servant.
Yes, from now onwards
all generations will call me blessed,
for the Almighty
has done great things for me.
Holy is his name,
and his faithful love extends age after age
to those who fear him.
He has used the power of his arm,
he has routed the arrogant of heart.
He has pulled down princes
from their thrones
and raised high the lowly.
He has filled the starving with good things,
sent the rich away empty.
He has come to the help
of Israel his servant,
mindful of his faithful love
—according to the promise
he made to our ancestors—
of his mercy to Abraham
and to his descendants for ever.
R. God is omnipotent. God is Almighty –
God is a Supreme Being – we are
His creatures. We are in the right
place when we realize He is the
Creator – we are His creatures. We
belong to God.
God is love and God made us
to love Him and love others
as ourselves. 3 Loves God, others,
us.
We love God
We love others
We love ourselves
We cannot leave one out. We must
grow in the 3 loves.
Today we see God enlists our
help in being a channel of the
Good News, a channel of light,
love given from our heart –
love in the darkness – God
is our strength – we need this
interior connection – we
live the Christ-life, God
dwelling in us.
We consecrate our hearts to
God. This is the work of the Shepherds
of Christ to consecrate our hearts to the
pure and holy Hearts of Jesus and Mary.
We are instruments of God in
this world.
We witness to Him alive in
our hearts –
We have a free will to say "yes"
to God's plan.
I love the Joyful mysteries –
in the Annunciation I meditate on
the "yes" of Mary – it is in
me. I am God's little child –
In my being is my "yes" to God –
I love this mystery of the rosary.
In the visitation we think of
the words of the Magnificat –
My soul doth magnify the Lord.
Mary is the instrument God
used to bring Jesus into the
world through the power of
the Holy Spirit –
Mary perfect disciple – Mary's
loving "yes". Mary a reflection
of the Father's love. Mary full
of grace. Mary, our perfect Mother –
Mary full of love –
In the birth of Jesus, I see
the entrance God chose to bring
His Son into the world. Mary
is the Gateway by which Jesus
made His entrance. So much
dignity for us human beings –
God chose Mary, a human
person to make Jesus' entrance.
We can meditate on this mystery
and keep meditating.
John 3: 16
For this is how God loved the world:
he gave his only Son,
so that everyone who believes in him
may not perish
but may have eternal life.
R. I love this mystery –
Song: A Song from Jesus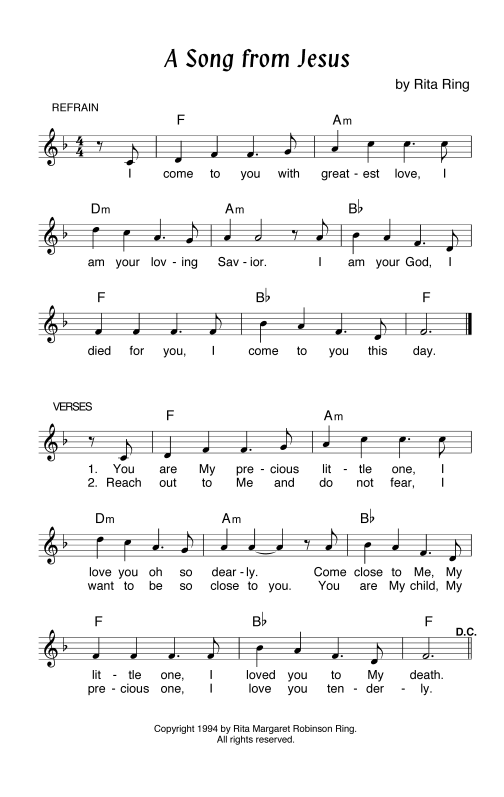 R. God uses us to bring Jesus to others,
how we live, our lives are
so important to do this –
to be a conduit –
In the Presentation we are
reminded of our baptism –
We see how Simeon tells Mary
a sword shall pierce your
heart and we see the humble
sacrifice they bring to the temple –
We are gazing on the baby
Jesus – so small, so beautiful
Song: Little Baby Hands and Feet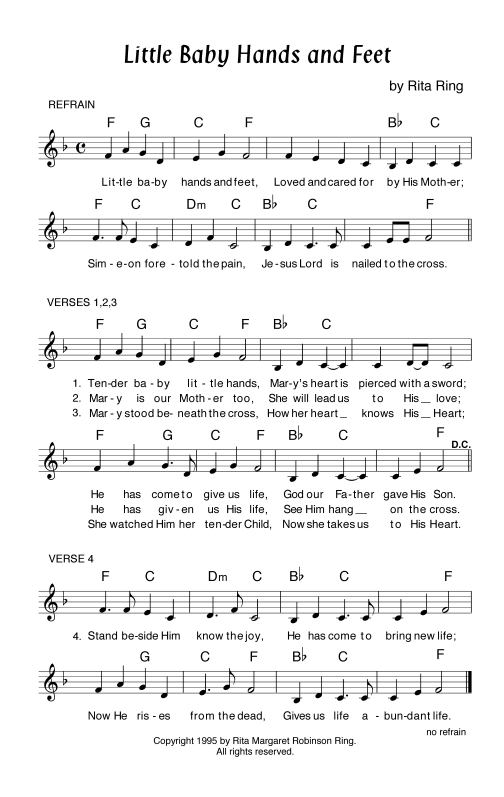 Song: See the Eyes that Look at Mary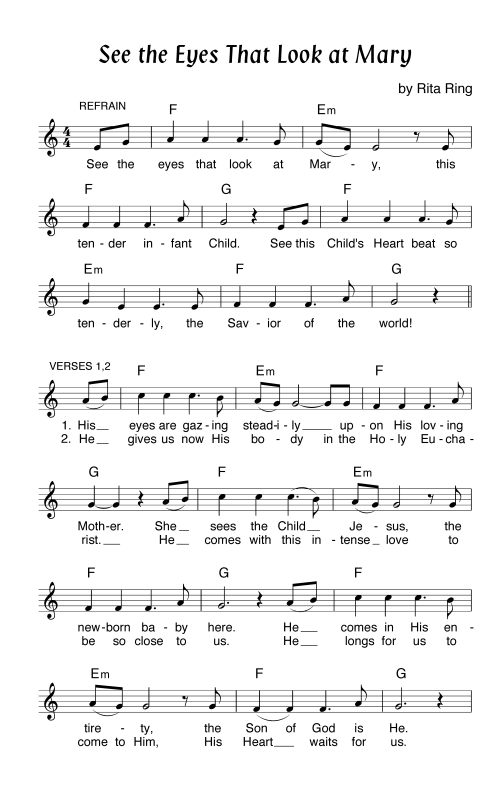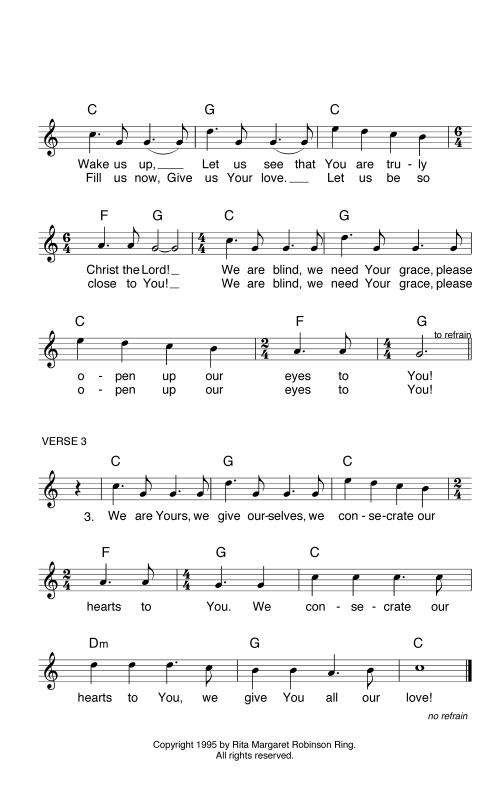 R. We think of the 7 Sorrows of
Mary's heart.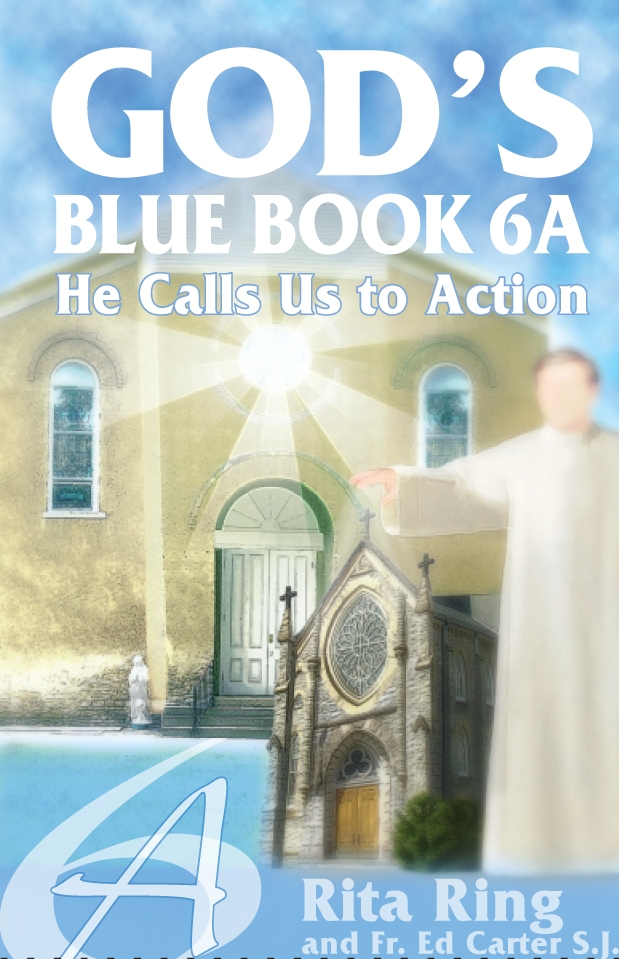 January 25, 1995 - After Rosary
The Seven Sorrows of Mary

1. The Prophecy of Simeon. R. Joseph and Mary went to the Temple and Simeon prophesied the sufferings of Jesus and Mary. From that moment on Mary saw before her, whenever she looked at the child Jesus, the sufferings of her Beloved Son. A sword, too, shall pierce Your Heart O Mary!

2. The Flight into Egypt. R. Joseph and Mary took the child Jesus in the night to flee from Herod. And a sword, too, shall pierce your Heart, O Mary!

3. The Loss of the Child Jesus in the Temple. R. Think of the anguish of the hearts of Joseph and Mary who lost the child Jesus in the temple and to endlessly search for Him. And a sword, too, shall pierce your Heart, O Mary!

4. And Their Eyes Peered into One Another's on Calvary. R. Jesus and Mary, such oneness between these two Hearts. She with such suffering to see her Beloved Son dripping with blood, His flesh torn and a heavy cross on His back. He, too, looked at His beloved Mother, and He saw her in all her sufferings. And a sword, too, shall pierce your Heart, O Mary!

5. Jesus Dies on the Cross. R. He loved us so dearly that He gave His life for us. He is with us this day. He loves each one of us so dearly and He calls out to us to spread His love to this world that is hurting.

Mary: I am your Mother, and I call you to answer my request to be strong soldiers to this world. The devil will press on you and you will want to give up this fight. But I am forever by your side guarding you and watching you and leading you on your way. For it is through your efforts that His love will be spread throughout this world. You are called as His special apostles to do this work to a hurting world. Hasten to my call. Become ever closer to the Heart of My Son through my Immaculate Heart. He loves you with this dear, dear love that you cannot even imagine. My children, my children, souls will be lost. Spread His message of love throughout this world. Do not hold back. I call out to you with an urgent cry to take me seriously. I am your Mother. Jesus and I suffered so for love of you. See us as Jesus hung on the cross and I stood beneath the cross. This is the love that We have for you. And a sword, too, shall pierce your Heart, O Mary!

6. And She Held the Lifeless Body of Her Son in Her Arms. R. Without a breath in His body, He gave His all. In compliance to the Father's Will, He gave His life. The Father loved us so much that He gave His Son.

Mary: I call out to you to listen to me, to be strong soldiers to this world, to spread His love throughout the world, to pray for vision, to see with the eyes of God the plan that is unfolding this day. For you are all such a part of this plan. You are the threads of the tapestry that are so important to this plan. Do not give into satan and his attempts to distract you, but hold tight to the Heart of My Son, Jesus, who loves you with an unfathomable love. I am your Mother and I call out to you this day to answer my request.

7. Jesus is Locked in the Tomb. R. And Mary wept bitterly outside the tomb. And a sword, too, shall pierce your Heart, O Mary!
end of excerpt
R. The Finding in the Temple –
Mary appeared every day from
July 5, 1994 to September 5, 1995 –
When I did the Joyful Mysteries
in this mystery she called out
about her children being lost –
she cried out – she was appearing –
begging us to listen and nobody
was listening to her.


Mary's Message


from the Rosary of August 27, 1996

Mary: I stood beneath the cross of my Son, and my Heart was in such pain for I saw Him before my eyes. I saw Him covered with blood. I saw Him die. My Heart, my children, my Heart to watch my Son, but my Heart, my Heart, how I suffered for my little children of the world that give in to this world and give up the love of my Son. O my little children of light, I give you this message. Carry this light into the darkness for your Mother Mary, for I stood beneath the cross and I cried. I cried for the little ones. I cried for the young ones, the ones that do not care and will lose their souls. How do I make you see for you will not listen to me? What can I do? I come. I appear. I beg. I plead. I give you these gifts from my Son, and you reject me. I do not deliver messages very often anymore for I have been ignored. The message is the same. You do not read the messages I have given to you. Please help me. Help the little children. I appear. I appear. I appear, and I am ignored. I stood beneath the cross, and I cried. I cried, and my Heart was in such anguish for my little children, for I am searching for them this day as I searched for the Child Jesus. Please, please help me. I cannot hold back the hand of my Son any longer. I am Mary, your Mother. I ask you to help my children. You are my children of light.

end of Mary's Message
23 Years Ago
From Blue Book 4
On September 3, 1994 - First Saturday

Messenger: I suffered the greatest sorrow within my heart for the sorrows of Mary. I had gone to Mass and the priest had done the peace rosary.

This is what would happen to me at Our Lady of the Holy Spirit Center. My heart would be in such anguish because of the sorrows of Mary I experienced. I would be buckled over in pain. This day I was before the Sorrowful Mother statue in the back of the main chapel. We were going to the Falmouth, Kentucky Farm, that day to pray. I was so drained and weak from this experience, I thought I could not go. I was weakened, so weakened, the experience lasted about an hour and was so intense. I existed in this intense pain of the Immaculate Heart.

That afternoon we came for the 6:30 p.m. prayers where Our Lady would appear. At 6:00 p.m. I went to the tabernacle in the Rosary Chapel and there was this picture of Jesus to the left of the tabernacle and a candle with the Sacred Heart of Jesus on it. There was sunlight in the room from the rosary windows. I sat before the tabernacle on the altar as I had done so many times, before the picture and left of the tabernacle. I began to experience the deepest agony of His Heart. I knew the sorrow of His Heart for all who do not come before Him in the Blessed Sacrament . I knew His sorrow so deep within me for all the blocks I had experienced in delivering the messages. I was so weakened and I was suffering. Then the lights in the room dimmed and the picture of the Sacred Heart turned black before me. I could very faintly see His outline behind the blackness. The candle of the Sacred Heart went out. I sat on the end of my chair in pain and suffering and a fear shot through me. I wondered what had happened. It remained this way for about 5 minutes.

Then the light in the room returned, the candle went on and the picture became bright, all instantaneously, brighter than ever before. I went to the back of the chapel where Mary would appear, to do the 6:30 p.m. prayers and I cried. I was so shaken from the experience. Father Carter was there for the prayers. I was told to tell Father Smith, which I did. end of September 3, 1994
September 10, 1994

Prayers Will Transform Your Land

Messenger: Light comes every day. There was total darkness throughout the land and as quietly as could be the morning light shone over this same land. Do we question that there existed total darkness and then the light appeared in such grandeur?

Jesus speaks: There will be darkness throughout the earth; men's hearts will turn cold and dark and the light of the love of God will, as quietly, steal across these same hearts and transform them into hearts on fire and alive. What, My child, will do this? The power of the Almighty God can change men's hearts that are dead in sin to hearts that are alive and vibrant, radiating the love of God. Pray, My little one, more than anything you do, your prayers will be that which transforms your land from darkness to light. Only the might of the Almighty God can do this. This is a miracle. A heart, dead in sin, can be touched by the hand of God.

Live My love in your hearts. You are My hands to this dark world. You radiate the love of God from your very being. The most important thing you can do for this earth is to develop your love affair with God. Everything follows from that. If your hearts are set on the Lord, your might will be great. You will shine in the darkest night. The darker the night, the brighter your light. My light is so bright that nothing can compare to or equal this light. Its intensity shines brighter than ever against the dark night.

Oh, My children, if you only believed as you should. You worry for needless tasks. You see the world and you think you control it. You, children, control nothing. I never slumber, I never sleep, I never go away. My light is a vibrant force that shines from the hearts centered in My love.

Keep your hearts pure. Be about your love affair with Me. Come to My altar and receive the one, true God, totally present and in your midst this very day. Sit with Me and soak in My might. Come to the tabernacle. I am the Almighty God. I cast a light from the tabernacle that penetrates your soul. You are filled with My power. I am the Almighty God, truly present there. No less present than the day I walked this earth.

You, My little ones, need to spread this good news. Jesus Christ is Lord. He has died, He is risen, He is in your midst this very day! Come to Me, My little babies, and sit with Me. I await with such gifts for you to come. My Heart is burning for love of you. I penetrate your soul with My might. Come and be transformed by the light of Christ. Sit before Me in the tabernacle. You will receive such power as My might transforms your soul. You needn't fret and worry. Pray children, offer your days up the the Father, through the Holy Sacrifice of the Mass. Offer your lives for all your brothers, living and dead. You have a mighty weapon. Pray. Do not spend time in idle talk discussing the hardened hearts of this world. Offer your days in prayer. Pray constantly. I am the Almighty God. I go before you, I will light the way.

Keep your hearts ever set on the mysteries of Christ. It is through Me you will reach such heights. I am the Almighty God. I go before you. I gave My life that you would live. I loved you to My death, My sweet children. Come to Me and I will give you rest. Alleluia.

end of September 10, 1994
R. God is light and in Him
is no darkness.
Song: I Am Your Sacred Heart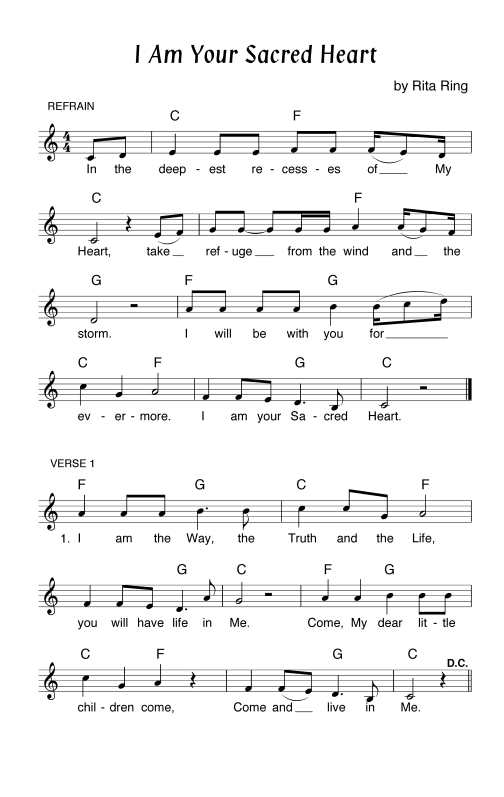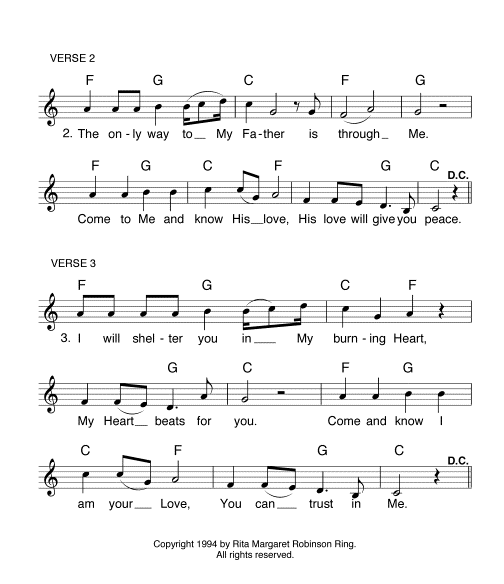 John 1: 1-18
In the beginning was the Word:
the Word was with God
and the Word was God.
He was with God in the beginning.
Through Him all things came into being,
not one thing came into being except through Him.
What has come into being in Him was life,
life that was the light of men;
and light shines in darkness,
and darkness could not overpower it.

A man came, sent by God.
His name was John.
He came as a witness,
to bear witness to the light,
so that everyone might believe through him.
He was not the light,
he was to bear witness to the light.
The Word was the real light
that gives light to everyone;
he was coming into the world.
He was in the world
that had come into being through him,
and the world did not recognize him.

He came to his own
and his own people did not accept Him.
But to those who did accept Him
he gave power to become children of God,
to those who believe in his name
who were born not from human stalk
or human desire
or human will
but from God himself.
The Word became flesh,
He lived among us,
and we saw His glory,
the glory that he has from the Father as only Son of the Father,
full of grace and truth.

John witness to him. He proclaims:
'This is the one of whom I said:
He who comes after me
has passed ahead of me
because he existed before me.'

Indeed, from his fullness we have, all of us, received–
one gift replacing another,
for the Law was given through Moses,
grace and truth have come through Jesus Christ.
No one has ever seen God;
it is the only Son, who is close to the Father's heart,
who has made him known.
Jesus: I am the Light of the world.
I live in you. Open your heart –
get rid of the impurities –
the darkness – confess your
sins – clear out the debris –
I want to come and dwell in your
hearts. I want to operate from
you.
You are My instruments
of love –
I love you – so very
much. I bring you love
and peace and joy –
I operate in you. Be a
light to the world bearing
witness of My life in you.
Song: I Love You Jesus –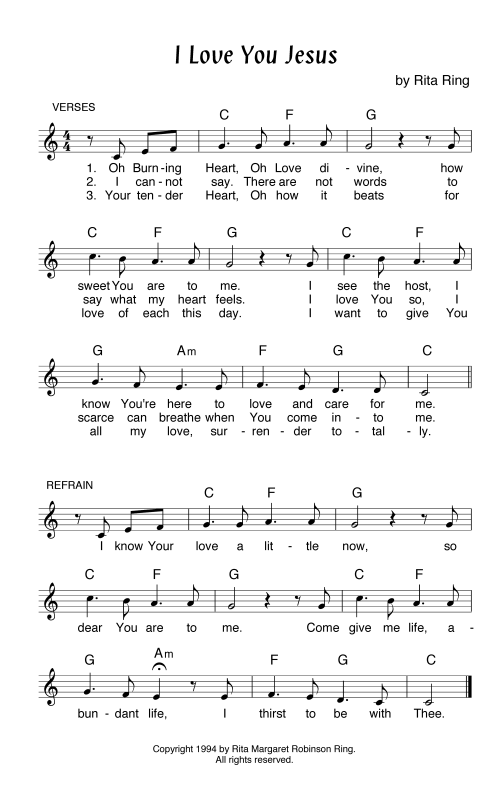 Jesus: I am the way, the truth and the
life.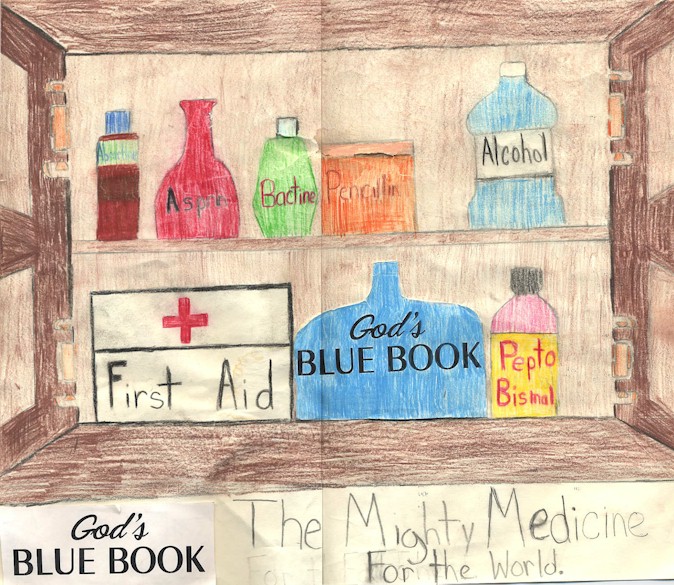 Jesus: This is the picture I want in My messages. When you read these messages, look at My picture and know I love you. These messages are My words of love for each of you.
Open Anywhere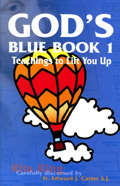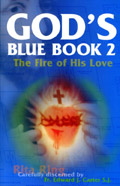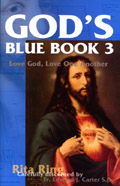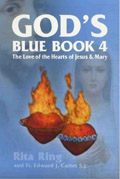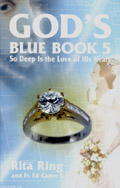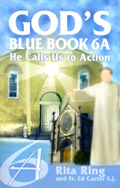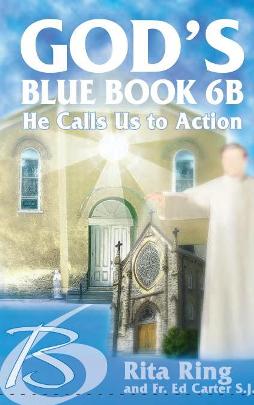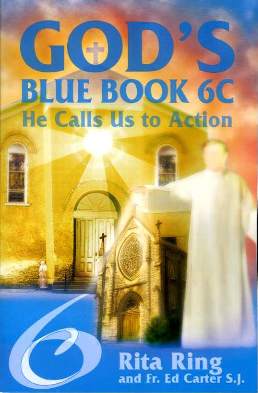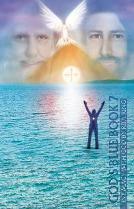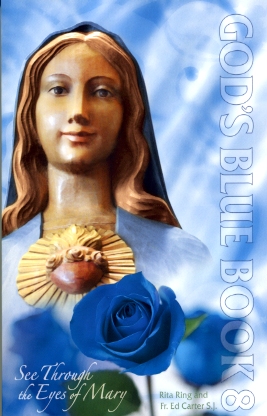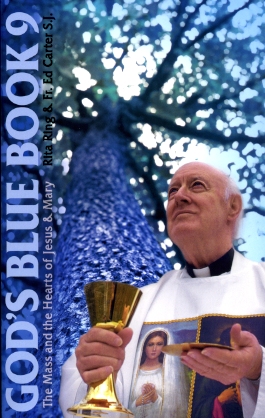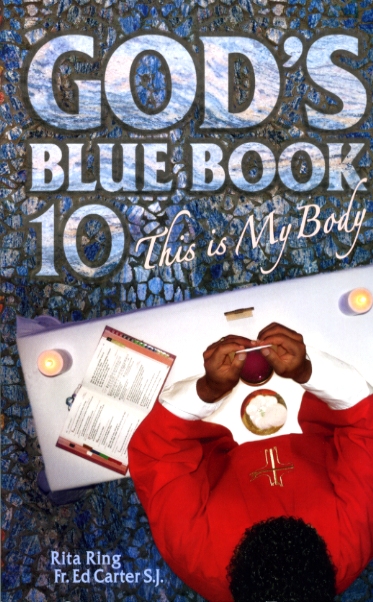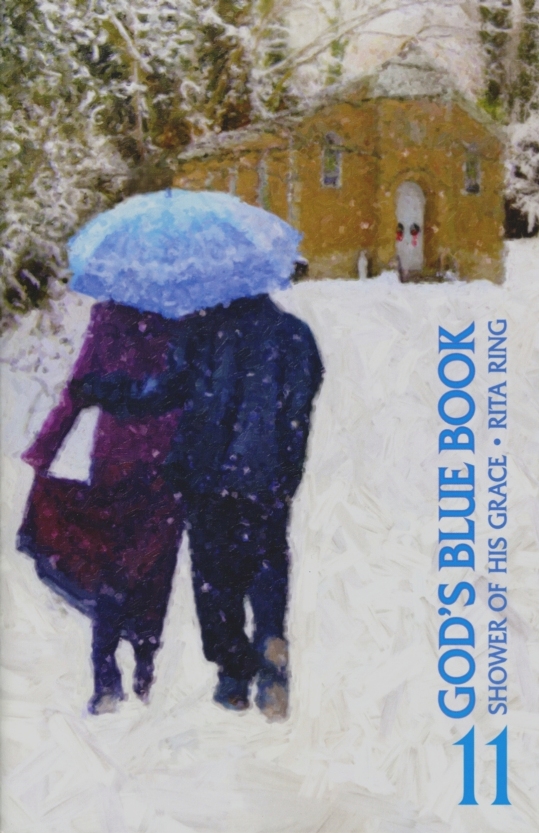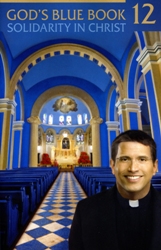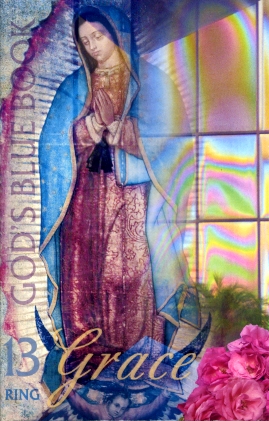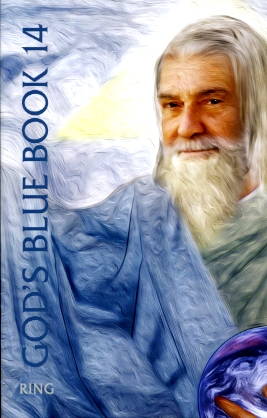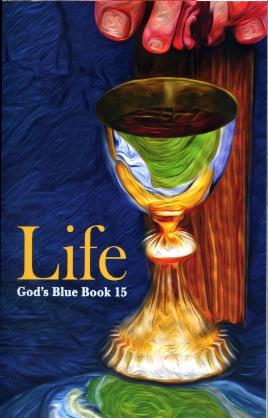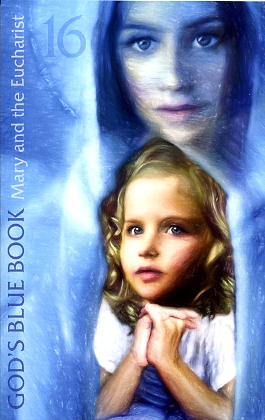 Given
October 29, 2016
R. Please spread blessed holy water
(You can also mix Jesus and Mary water
with your blessed Holy Water if you have it.)
in your yard, around your house,
in the state you live in.
And ask God to bless your state
Ask God to bless the United States
Pray all prayers through the intercession of
Our Lady of CLEAR – WATER.
Ask the Lady of CLEAR - WATER
to help with the blessed water.
Mary has appeared to me for 22 years,
in Ohio and Florida.