September 4, 2018
R. Dear Jesus,
Thank You for this day and all its blessings.
Thank You for watching over me – I give
You my will and my life, please give
me healing of body, mind and soul.
Thank You Jesus.
Dear heavenly Father I ask in the name
of Jesus, Your beloved Son, in the Holy Spirit,
through the intercession of Mary, for healing
in body, mind and soul.
Come to me Lord and possess my soul. Come
into my heart now I pray – so I live in Thee.
I am yours Lord.
Sing: Come to me, Lord, and possess my soul. Come into my heart and permeate my soul.
Help me to sit in silence with You and let You work in my heart.
R. I put my faith in You Lord – please
help me. Amen.
Morning Offering
My dear Father, I offer You this day all my prayers, works, joys and sufferings, my every breath, my every heartbeat, my every thought, all my actions, in union with Jesus in the Holy Sacrifice of the Mass throughout the world, in the Holy Spirit. I pray the Holy Spirit is with me every second today, enlightening me to do the Will of the Father and filling me with the fire of God's love.

I ask Jesus and Mary to be one in me in all that I do and I unite with all the angels and saints and souls in purgatory to pray continually to the Father for these intercessions, in this prayer, for this day.

For myself, I pray for grace-abundant grace, to know and love God more and more and to follow the Will of the Father. I pray to the Holy Spirit to transform me in the heart of Mary to be more and more like Jesus. I pray that I can forever dwell in the Hearts of Jesus and Mary. I pray for conversion of all those I hold dear who need conversion. I pray for each member of my family that they will be filled with Your abundant grace to grow in their knowledge and love of God.

I pray for all my friends that they will receive abundant grace to carry out the great plan of the Father, that they will grow forever closer to Jesus' Heart through Mary's heart, that we will all be led by the Holy Spirit to do His work, that we will, together, carry out the plan of the Father as He intends us to, to spread the love of the Sacred Heart of Jesus and Mary's heart to this world.

Jesus, I pray for myself so the Holy Spirit descends upon me and opens my heart to Your love so I will grow more and more deeply in union with You. I pray that I do not worry what other people think but try always to please the Father and do His Will. I pray that I may help lead many to Your burning love.

I pray for the following people in particular that they will be filled with the Spirit and grow deeply in their union with You, that they will receive abundant graces to know, love and serve You more. (Include special friends by name...)

I pray for priests the world over, for the success of the Priestly Newsletter, the Chapters and for the finances needed for the Newsletter. I pray for the circulation of the Blue Book messages, rosary meditations and tapes. I pray for all those involved in the publication of these messages.

I pray that You will shower Your abundant graces onto the priests reading the Newsletter the people reading and hearing the Blue Book messages and rosary meditations and all of Fr. Carter's publications.

We pray for the intentions we hold deep within our hearts, for our families and friends, for those requesting our prayers. We pray for children the world over and for the souls in purgatory. We ask God to shower His abundant grace on us and the members of our Shepherds of Christ Chapter so that we may grow more and more in our knowledge and love of God.

We consecrate ourselves to the Hearts of Jesus and Mary. We pray for Father Carter, for Father Smith, for Rita Ring, and for John Weickert, for all leaders and helpers in the Shepherds of Christ Movement, for Shepherds of Christ Ministries, and Our Lady of Light Ministry. We pray for all those who are working in these ministries.

We bind ourselves and our children and our friends to the Immaculate Heart of Mary. We place the precious blood of Jesus on ourselves, and all we touch, so that we will be protected from the evil one. We pray to St. Michael to cast the devil into hell.

We love You, God, we love You, we love You. We beg that we may receive the grace to love You more and more deeply. We adore You, we praise You, our beloved Father, Son, and Holy Spirit.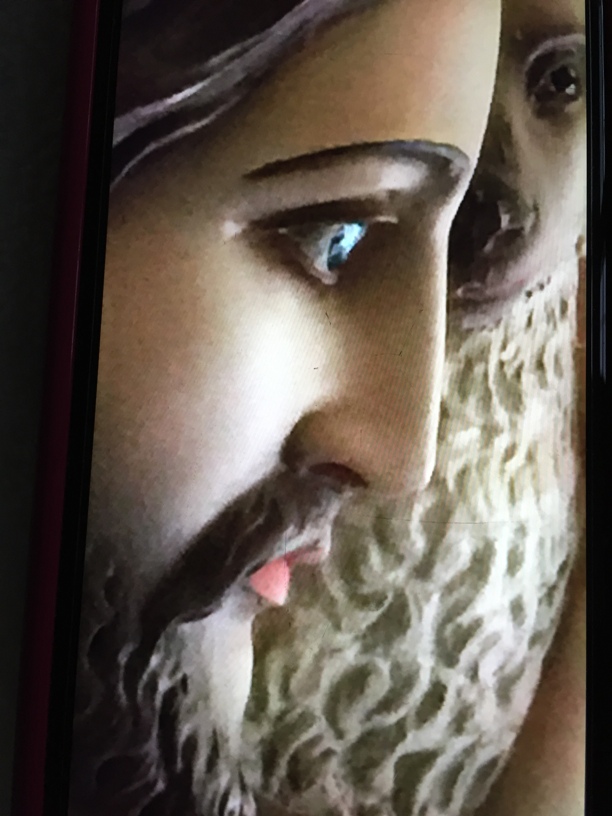 Prayer for Union with Jesus
Come to me, Lord, and possess my soul. Come into my heart and permeate my soul. Help me to sit in silence with You and let You work in my heart.

I am Yours to possess. I am Yours to use. I want to be selfless and only exist in You. Help me to spoon out all that is me and be an empty vessel ready to be filled by You. Help me to die to myself and live only for You. Use me as You will. Let me never draw my attention back to myself. I only want to operate as You do, dwelling within me.

I am Yours, Lord. I want to have my life in You. I want to do the will of the Father. Give me the strength to put aside the world and let You operate my very being. Help me to act as You desire. Strengthen me against the distractions of the devil to take me from Your work.

When I worry, I have taken my focus off of You and placed it on myself. Help me not to give in to the promptings of others to change what in my heart You are making very clear to me. I worship You, I adore You and I love You. Come and dwell in me now.

-God's Blue Book, January 17, 1994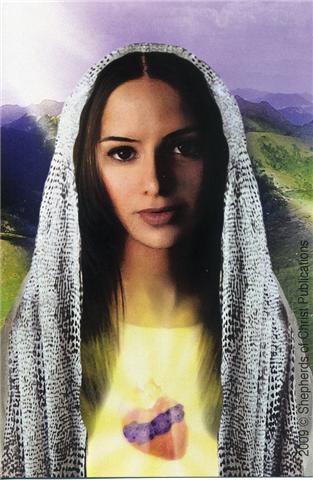 A Prayer for Intimacy with the Lamb, the Bridegroom of the Soul
Oh Lamb of God, Who take away the sins of the world, come and act on my soul most intimately. I surrender myself, as I ask for the grace to let go, to just be as I exist in You and You act most intimately on my soul. You are the Initiator. I am the soul waiting Your favors as You act in me. I love You. I adore You. I worship You. Come and possess my soul with Your Divine Grace, as I experience You most intimately.
R. Please heavenly Father bless the people
with Your grace – help us to grow
in the Christic image – help people
to show love toward one another
as they grow in love of Thee –
Grant this through Christ, Our Lord.
John 12: 20- 33
Jesus foretells his death
and subsequent glorification

Among those who went up to worship at the festival were some Greeks. These approached Philip, who came from Bethsaida in Galilee, and put this request to him, 'Sir, we should like to see Jesus.' Philip went to tell Andrew, and Andrew and Philip together went to tell Jesus.

Jesus replied to them:

Now the hour has come
for the Son of man to be glorified.
In all truth I tell you,
unless a wheat grain falls into the earth
and dies,
it remains only a single grain;
but if it dies
it yields a rich harvest.
Anyone who loves his life loses it;
anyone who hates his life in this world
will keep it for eternal life.
Whoever serves me, must follow me,
and my servant will be with me
wherever I am.
If anyone serves me,
my Father will honour him.
Now my soul is troubled.
What shall I say:
Father, save me from this hour?
But it is for this very reason
that I have come to this hour.
Father, glorify your name!

A voice came from heaven, 'I have glorified it, and I will again glorify it.'
The crowd standing by, who heard this, said it was a clap of thunder; others said, 'It was an angel speaking to him.' Jesus answered, 'It was not for my sake that this voice came, but for yours.

'Now sentence is being passed
on this world;
now the prince of this world
is to be driven out.
And when I am lifted up from the earth,
I shall draw all people to myself.'

By these words he indicated the kind of death he would die.
R. Jesus died and He was the seed that
died for us, to be reborn –
Christ the first fruits –
Our life here is to be fruitful –
Being able to work and serve is a
blessing. We were given life so we
could serve God –

Hebrews 5: 7-9
During his life on earth, he offered up prayer and entreaty, with loud cries and with tears, to the one who had the power to save him from death, and, winning a hearing by his reverence, he learnt obedience, Son though he was, through his sufferings; when he had been perfected, he became for all who obey him the source of eternal salvation
R. We need to ask God to help us to be
holy and clean in heart – To forgive us
for we are sinners.
Jeremiah was sent by God to warn
the people that they were not living as
He wanted. He warned if they didn't
start following the right way – the
Babylonians would invade the land
and destroy them. God sent Jeremiah
so they would avoid the disaster, but
they wouldn't listen – they ignored
Jeremiah and persecuted him for
the message.
God made a covenant with the
people through Moses and the
people constantly violated it.
God still loved the people. Jesus at
the Last Supper used the words
"new covenant" when He gave the
cup of His blood to His disciples at the
Last Supper – We renew that covenant
with Him each time we come to Mass
(thoughts Fr. Joe, Guiding Light)
Judas betrayed Jesus and Jesus in the
spring time would be condemned to death and
put to death –
Spring is a time of planting –
Jesus would die and rise and it was the time
when His Apostles were to preach
the Gospel!
Jesus said John 12: 23
"hour has come for the Son of Man
to be glorified"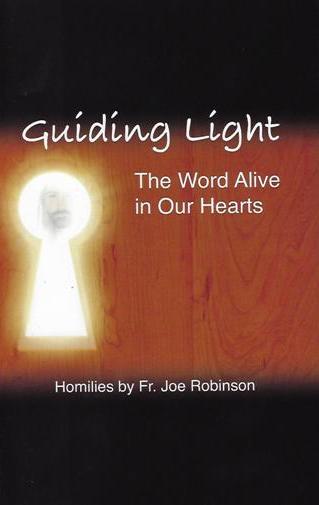 5th Sunday of Lent
March 22, 2015
Given

October 29, 2016
R. Please spread blessed holy water
(You can also mix Jesus and Mary water
with your blessed Holy Water if you have it.)
in your yard, around your house,
in the state you live in.
And ask God to bless your state
Ask God to bless the United States
Pray all prayers through the intercession of
Our Lady of CLEAR – WATER.
Ask the Lady of CLEAR - WATER
to help with the blessed water.
Mary has appeared to me for 22 years,
in Ohio and Florida.
Give the gift that Counts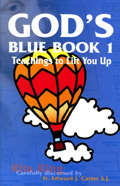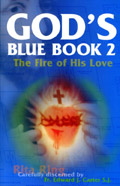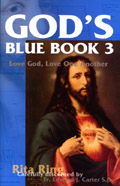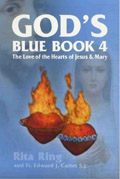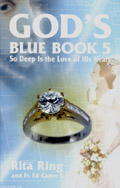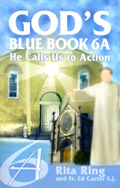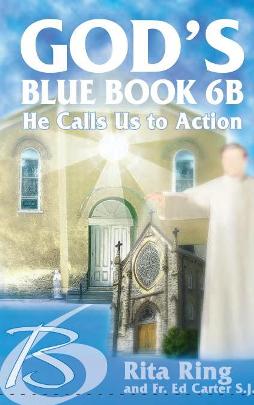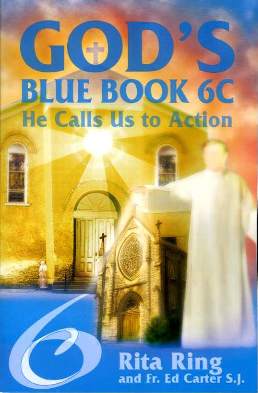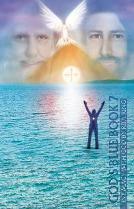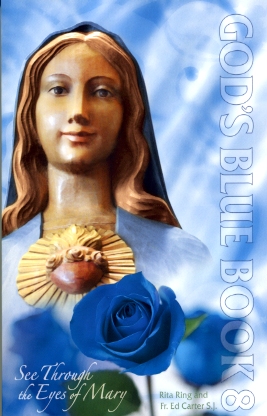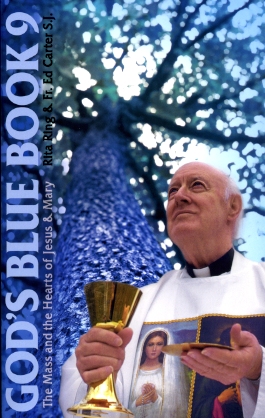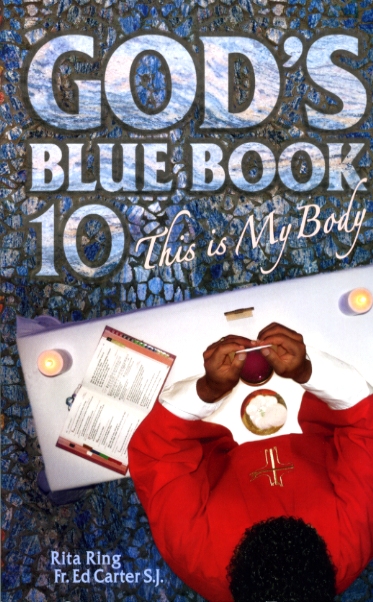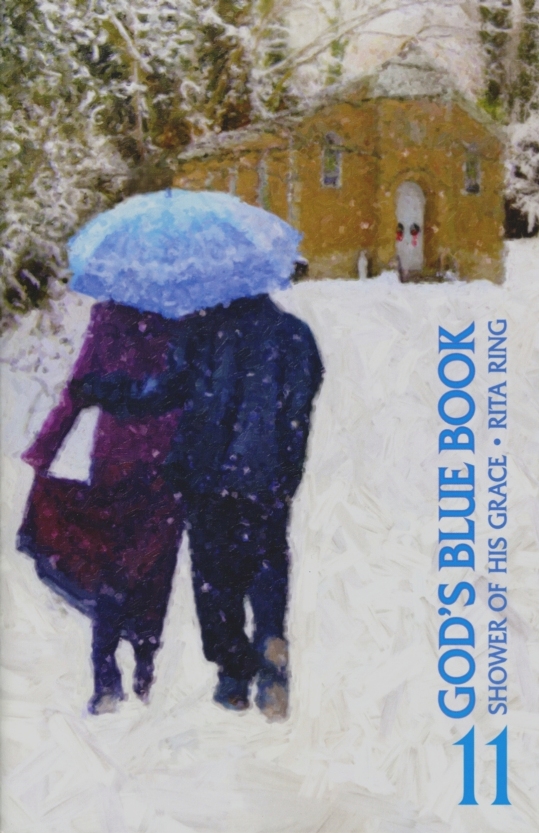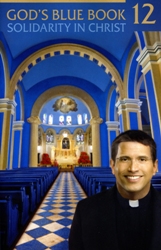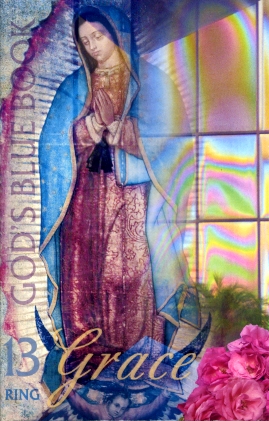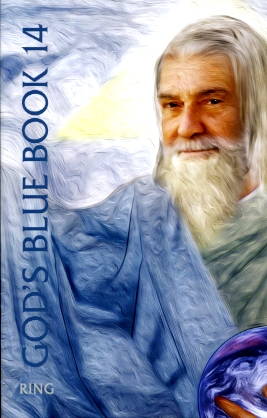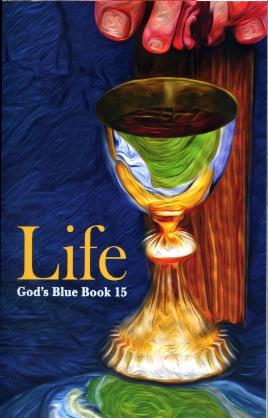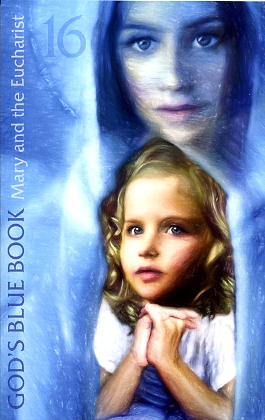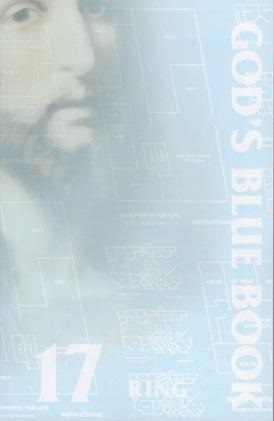 God's Blue Books - Love Letters from Jesus
Blue Books 1 & 2 - $4 each
Blue Book 3 - $3
Blue Books 4 & 5 - $2 each
Blue Books 6A, 6B, 6C, 7, 8, 9, 10, 11, 12 & 13 - $3 each
Blue Books 14, 15, 16 & 17 - $5 each