Dan and Jim went home.

Please pray for Dan & Jim and their families.

Pray for Rita's cataract surgery.
Pray for Shepherds of Christ intentions.
Pray for Jeff, Fr. Joe & Carol R.

Prayer for Grace for Election and our Country

Dear Father united to Jesus in the Holy Sacrifice of the Mass, the Sacrifice of Calvary sacramentally made present, celebrated around the world, in the Holy Spirit. We offer up all we do united to the Mass. We unite in one mind and one heart as members of the mystical body of Christ, with Christ our head in the pure and holy Hearts of Jesus and Mary, through the powerful intercession of Mary with all the angels and saints and souls in purgatory, and we beg for the saving grace, for our country, the United States. Please help us. We further pray for unity to always do the will of God in love. We spread the Blood of Jesus on the leaders and people of the United States and cast the devil into hell. We consecrate our country to the Sacred Heart and Immaculate Heart and all our dioceses, and beg for an outpouring of the Holy Spirit. God help us. We pray for our families, the priests, the Church and the world. In the Name of Jesus please hear us, we pray. We pray for our president and leaders. We pray that we are united as one nation under God to work together in love as God wants.
January 18, 2021
From Blue Book 2



I Want Both Feet Off the Ground

January 18, 1994 4:40 a.m.

R. Dear Jesus, I am ready for Your work. I love You. I am sorry I didn't get to Mass because of the snow. I love You, Jesus.

Jesus: You mustn't feel that I am displeased because you stayed home. You need to be with Me at home just as you are in church. Focus on Me and My love for you and keep making Spiritual Communions. I am Jesus. I am present. I talk, you write. I am He Whose bootstraps you are unworthy to tie. I am He Who loves you intently. If you only knew a little of My love, you would be preaching about Me from a high mountain.

You are he that wants one foot on the earth and one foot in the air. One foot will let go, but the other is not willing. I want both of your feet off the floor. That extra security you hold on to, just in case--that is what makes you worldly. I demand you let go entirely. You will then be free in My love. You will soar! As long as you think you are doing any of it yourself you stop yourself from the total freedom of letting go.

So here you are and I am telling you in your heart to do something and you decide to ask someone else, or you procrastinate, or you want proof. I don't give proof! The beauty of total surrender is to have no proof and total trust in Him Who truly loves you! "Well, Lord, I know you are telling me this." Then, do it child! Let go! Feel the freedom of flying. You are totally free. I am running the balloons. You, child, let go. You totally surrendered to Me and at first you were afraid, but here you are flying and it is such freedom! Take in the sights. Be lighted on your way. Do you trust Me like that? If you don't, you are still in control.

The will of The Father I make clear to you. You want that security the world says you should have. The world is not secure. It is built on a sinking ship. It may look secure, but in one instant your ship could sink and if you are counting on yourself, what will you do?

I sail your balloon to heights you never dreamed possible. Let go. I run the balloon. There may be a little wind, but the freedom of sailing, of knowing you will never lose your way because Jesus is holding you up, what power Jesus has over all and He holds you up! If you go out on a limb for Him, He supports the limb. "Scary," you say? "Freedom," I say! When you trust your interior promptings this much, when you know God is this close that you will do whatever He calls you to, despite the world, that is freedom. You are My special messengers. The world is teaching some awfully sick messages. People are getting literally sick. Become selfless, let Me possess you so I can do what I need to through you.

The world wants you to have security, insurance, jobs that they consider safe. "Be sure you have all these things to be sure." Sure of what? That in one minute there can be an earthquake and it all is destroyed? You are not sure! I have all the power. You are so silly to think you are sure of anything in this world.

There is only one thing you can be sure of: I am Jesus, Son of the Living God. Put your trust in Me and then you are sure. You may not receive a reward in this world, but you, for sure, will receive a golden reward in the next.

Let go, My children. Seek after only the things of God. Do not store up earthly treasures that wither and fade. Store up heavenly treasures that never die.

Let go, My children. I am waiting for you to let go with both of your feet. Jump into the arms of Him Who saves you. You let go, I catch you. God is there to hold you up lest you stumble and lose your way.

You walk the road to My love. It does not go down the solid roads the world has built. It is a road suspended in the sky. To know Me is to let go. Get off that road that appears to the world as solid. You know an earthquake can split that road in half. Walk My road with Me. That may mean the road seems to be missing at times. But you do not have your ducks in a row. Minute by minute you follow a road supported by Me. What freedom! To trust in Me, to do My work with support from Me is so free, but so uncertain for your earthly minds.

I tell you in your hearts. The world wouldn't even hear that which becomes to you a command to obedience. I tell you to do such things. The more I possess your soul, the more it becomes Me acting out of you. You know you are doing things you would not have done before.

This is Me. When you beg Me to possess your soul, you let go and I take over. You don't need security here. You only need the inner promptings and the trust in your heart that God has spoken and you follow His command.

How can I minister to this sick world if you choose to keep one foot on what the world calls "solid ground"? I want to possess you. I want to operate from your very being. I want to be in constant communion with you. I want you to hear the pipeline to Me every second you breathe. You will do this when you let go. I need to have full reign to operate from you as I see fit. Believe Me, I will not be doing what you would do.

When you see yourself moving selflessly ahead, doing My work, no questions asked, when you are listening to your information from within instead of from without, then your pipeline is open and working. Your answers are in your heart. You search for your answers in a senseless world, while you cover up the answers in your heart. Let Me possess you. Be selfless, be unattached. Operate as I am telling you in your heart.

"But," you say, "Oh, how do you test it?" That is the world. The more you know Me, you do not even think. It is I Who operate you. You do not even deliberate. I just work through you and you see that what you did was a vital move in My plan. But you did not even deliberate much. You were pushed in that direction and you knew you had to do it.

Child, listen to your heart. I am calling you to quiet union with Me. Silence with Me. Let Me change you and make you open. Say the Prayer for Union with Jesus, then let go and let Me do My work. I need your total submission. Your security is not found in thinking. It is found in your heart, in being so attached to Me that it is I Who live and act from your soul.

I operate you like a little windup doll. You don't worry and fret. You just go. You ask no questions. You are selfless and unattached and what you achieve is the work of the Son of Man.

I am Jesus. I am God. I am He Who wants to possess you and use you. When I do something, I do not make mistakes. Quit trying to do it yourself. Let Me operate you. Let Me do it all. Get both feet off the ground and say, "Lord, Lord, I give you My all. You use me, You run me, You possess me. I am Yours." Die to yourself and all the things of the world. You are he whom I want to possess and use to do My work. If you continue to do it your way, it is your doing a so-so job. Let go and let Me do My work as I want it done!

Don't ask questions. Don't jump back to the ground and say, "Oh, but it got scary out there with nothing under my feet. I just wanted to stand on solid ground." My ground is all that you must walk. You do not have a choice. My life in you is like being suspended in midair. It only feels good when you have decided that you will let go, that you know in your heart that trusting in Me is the only way. What freedom, to sail the sky and never ever look for security!

This is life in Me. You can't go to the world. Life with Me is like this. Life in the world is sick. You can't go there. You don't let go so you are not fully here. So, there is discontent in your heart. One foot on, one foot off. Surrender, My child. Let go with both feet and don't question! I will lift you up and lead you on your way. I need you to do My work in this world. If you become selfless and let Me possess you, you will operate just as I want you to because I will be doing the work.

Don't look for security! Pray constantly. I am as close as your breath. I am He Who powers you. You will not falter for I will catch you on your way. Your only job is to let go and trust. Know I am truly here and you are never abandoned. I love you so. You are doing My work with all your heart and I am powering your heart. Let go. Living in Me is not the security that the world preaches. It is like being in midair and knowing I am by your side and will catch you. If you feel your life is like this, being in midair, you are doing a great job. But it is not you at all. It is I Who sustain you. It is I Who act from you. You are My precious ones. You, I love to My death! Trust Me. I died for you. I am your beautiful Jesus. I am your spouse. I am ever by your side and I love you with a heart on fire for love of you. Surrender. Let go and you will be free in the Lord!

R. Alleluia. And He made them His workers and they acted as He did in them and the world knew His love in mighty proportion through those who chose to serve the Lord. Alleluia. Our hearts are lifted to such heights in Him. His ways are secure!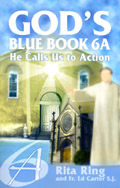 January 18, 1995
Recorded live — transcribed from a tape.
Mary and Jesus appeared.
Glorious Mysteries
The Resurrection

1. R. Jesus died and was locked in the tomb for three days, and on the third day He rose from the dead as He foretold. Death has no power over Him.

2. R.

Out of greatest love for each one of us, God the Father sent His only Son into this world so that we would be saved from our sins and inherit eternal life.
3. R.
On the third day Jesus rose from the dead.

4. Sing: Glory, Glory, Glory Lord

R. The more we open our hearts to God the more He can operate and permeate our being.
Galatians 2: 19-20

I have been crucified with Christ and yet I am alive; yet it is no longer I, but Christ living in me. The life that I am now living, subject to the limitation of human nature, I am living in faith, faith in the Son of God who loved me and gave himself for me.
5. R. Let the Spirit live in us.
6. R. Love unites with Love. We have to empty our hearts and be pure of heart; rid ourselves of the debris and come from a place where we have let go of anger, hatred and surrender ourselves to the hand of God that wants to operate within our being.
7. Song: Come Holy Ghost
R. Jesus gave to the apostles the power to baptize. In baptism we become children of God and heirs of Heaven
8. Sing: Jesus Christ is Risen Today
9. Matthew 28: 1-8
After the Sabbath, and towards dawn on the first day of the week, Mary of Magdala and the other Mary went to visit the sepulchre. And suddenly there was a violent earthquake, for an angel of the Lord, descending from heaven, came and rolled away the stone and sat on it. His face was like lightning, his robe white as snow. The guards were so shaken by fear of him that they were like dead men. But the angel spoke; and he said to the women, 'There is no need for you to be afraid. I know you are looking for Jesus, who was crucified. He is not here, for he has risen, as he said he would. Come and see the place where he lay, then go quickly and tell his disciples, "He has risen from the dead and now he is going ahead of you to Galilee; that is where you will see him." Look! I have told you.' Filled with awe and great joy the women came quickly away from the tomb and ran to tell his disciples.
10. Sing: I am the Bread of Life.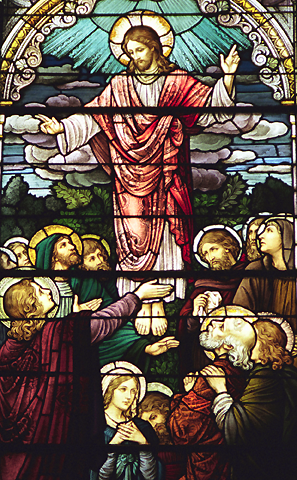 The Ascension
1. R. Jesus gave to the apostles the power to forgive sins.
2. Luke 24: 50
Then he took them out as far as the outskirts of Bethany, and raising his hands he blessed them.
3. R. Jesus came to give us life. In Him we know His peace, His joy, and His love, as He died on the cross in perfect peace because He knew the Father's love.
4. Luke 24: 51
Now as he blessed them, he withdrew from them and was carried up to heaven.
5. R. And the apostles who watched were in utter amazement at Jesus ascending into Heaven. But He loves us so very, very much that He remains with us this day in His Divinity and humanity in the Eucharist, no less present than the day He was carried in Mary's womb and hung on the cross,
6. R. Jesus is our Mediator with the Father.
7. Song: I Am the Bread of Life
8. Jesus: I am Jesus Christ, the Son of God who came to this earth to save men from their sins. I come to you this day to fill you with My grace. To give you My Divine Love, I want to penetrate your soul and be joined in such union with you. Open your hearts to the power of My Divine Love.
9. John 6: 53-58
Jesus replied to them:

In all truth I tell you,
if you do not eat
the flesh of the Son of man
and drink his blood,
you have no life in you.
Anyone who does eat my flesh
and drink my blood
has eternal life,
and I shall raise that person up
on the last day.
For my flesh is real food
and my blood is real drink.
Whoever eats my flesh
and drinks my blood
lives in me
and I live in that person.
As the living Father sent me
and I draw life from the Father,
so whoever eats me
will also draw life from me.
This is the bread
which has come down from heaven;
it is not like the bread our ancestors ate:
they are dead,
but anyone who eats this bread
will live for ever.
10. Song: I Love You Jesus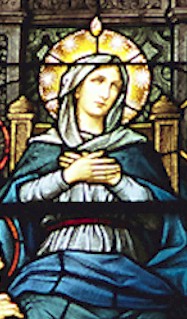 The Descent of the Holy Spirit
1. Acts 1: 5
John baptised with water but, not many days from now, you are going to be baptised with the Holy Spirit.'
2. Acts 2: 1-3
When Pentecost day came round, they had all met together, when suddenly there came from heaven a sound as of a violent wind which filled the entire house in which they were sitting; and there appeared to them tongues as of fire; these separated and came to rest on the head of each of them.
3. R. And they were transformed from fear to fearlessness to go out and preach the Gospel, and all that heard understood all that they said.
4. Song: Now We Remain
5. R. Spirit, descend upon us and fill us with the fire of Your love so that we may be transformed from fear to fearlessness; to have the courage to go out and preach the Gospel; to stand in a cold world and to stand up for the love of God which is on fire in us.

6. R. Fill us now, Holy Spirit. Descend upon us and give us the courage to do the work for which the Father intended us, to spread His Love through the world.
7. R. And the Holy Spirit descended upon them and they went out to spread His love throughout the world.
8. R. Let the Holy Spirit move us to be this active force that is ever operating in our being. So it is no longer we who live but He who lives in us.
9. John 6: 54
Anyone who does eat my flesh
and drink my blood
has eternal life,
and I shall raise that person up
on the last day.
10. Sing: Glory, Glory, Glory Lord
Sing: Come Holy Ghost
Song between decades: Come Holy Spirit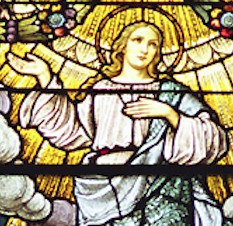 The Assumption of Mary into Heaven
1. R. Mary was taken up into heaven body and soul.
2. R. It is through modeling ourselves after the lives of Jesus and Mary that we more closely grow into the image and likeness of Jesus.
3. R. Mary was a spotless virgin, conceived without sin — the Immaculate Conception. Mary was a person human, Mary is Jesus' Mother. Jesus has given to us Mary as our model to follow.
4. R. Mary's heart knows her beloved Son so well and pondered His ways. It is she who leads us to this deep, deep intimacy with Jesus; she who loves Him so deeply; and she who knows how to lead us to this deep love of Jesus.
5. The Holy Spirit
Jesus: "My beloved friend, tell My people to pray daily to the Holy Spirit. They are to pray for an increase in His gifts. My people must realize that the Holy Spirit comes to transform them. The Spirit desires to transform you more and more according to My image. Those who are docile to His touch become increasingly shaped in My likeness. He performs this marvel within Mary's Immaculate Heart. The more one dwells in My Mother's Heart, the more active are the workings of the Spirit. The Spirit leads Mary to place you within My own Heart. In both Our Hearts, then, your transformation continues. The more you are formed after My own Heart, the more I lead you to the bosom of My Father. Tell My people all this. Tell them to pray daily for a greater appreciation of these wondrous gifts. I am Lord and Master. All who come to My Heart will be on fire to receive the gifts of the Spirit in ever greater measure! I love and bless My people!"

Reflection: The Holy Spirit is given to us to fashion us ever more according to the likeness of Jesus. And the more we are like Jesus, the more Jesus leads us to the Father. Do we, each day, pray to the Holy Spirit to be more open to His transforming influence? Do we strive each day to grow in union with Mary? The greater our union with our Mother, the spouse of the Holy Spirit, the greater is the transforming action of the Holy Spirit within us.
6. Song: Immaculate Mary
7. Act of consecration to the Immaculate Heart of Mary.
"Dear Blessed Virgin Mary, I consecrate myself to your maternal and Immaculate Heart, this Heart which is symbol of your life of love. You are the Mother of my Savior. You are also my Mother. You love me with a most special love as a member of Shepherds of Christ Associates, a movement created by your Son as a powerful instrument for the renewal of the Church and the world. In a return of love, I give myself entirely to your motherly love and protection. You followed Jesus perfectly. You are His first and perfect disciple. Teach me to imitate you in the putting on of Christ. Be my motherly intercessor so that, through your Immaculate Heart, I may be guided to an ever closer union with the pierced Heart of Jesus, Chief Shepherd of the flock."
8. Act of consecration to the Sacred Heart of Jesus
"Lord Jesus, Chief Shepherd of the flock, I consecrate myself to Your most Sacred Heart. From Your pierced Heart the Church was born, the Church You have called me, as a member of Shepherds of Christ Associates, to serve in a most special way. You reveal Your Heart as a symbol of Your love in all its aspects, including Your most special love for me, whom You have chosen as Your companion in this most important work. Help me to always love You in return. Help me to give myself entirely to You. Help me always to pour out my life in love of God and neighbor! Heart of Jesus, I place my trust in You!
9. Sing: Hail Holy Queen
10. Mary: O my children you are so loved that you have a Father that loves you; that you have a Mother that loves you.
Jesus: I gave Myself for you. Open your hearts wide. Let the Spirit penetrate your being. Let Me share My love with you.
I am Jesus Christ, your Savior, and in your midst this very day.
Song between decades: Come Holy Spirit ...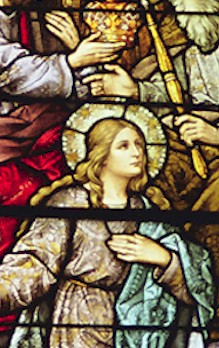 Coronation of Mary as Queen of Heaven and Earth
1. Revelation 12: 1

Now a great sign appeared in heaven: a woman, robed with the sun, standing on the moon, and on her head a crown of twelve stars.

2. R. This is our Beloved Mother — the Mother who mothered Jesus, stood by Him as He died on the cross. And she stands by us this day at every second waiting to be so close to us and to lead us to the Heart of her Beloved Son.

3. R. Mary who shared Jesus' life from the time of conception until He ascended into Heaven, now reigns with Him as Queen of Heaven and Earth for ever and ever.

4. John 3: 16

For this is how God loved the world:
he gave his only Son,
so that everyone who believes in him
may not perish
but may have eternal life.

5. R. Mary is the Mother of the Church.

6. Song: May the angels lead you into paradise. May the martyrs greet you on the way. May you see the face of the Lord, this day. Alleluia, Alleluia.

7. R. And we long for such union with Jesus each time we go to communion.

8. R. The Church is the body of Christ. We want everlasting union with God in heaven.

9. R. Jesus loves us.

10. R. Mary loves us.

Mary and Jesus appeared.

Rita, Cathy, Joe, another woman and Marty were present.
God's Blue Books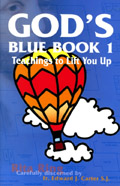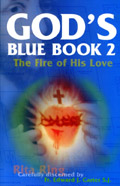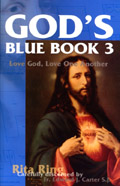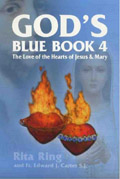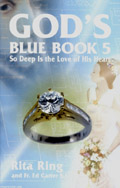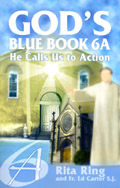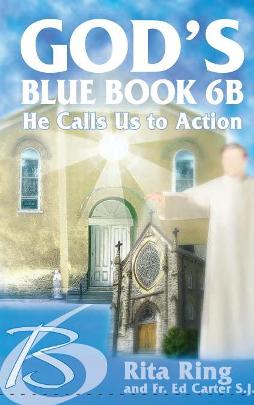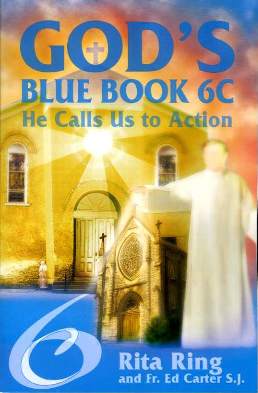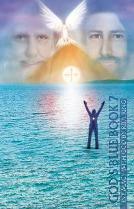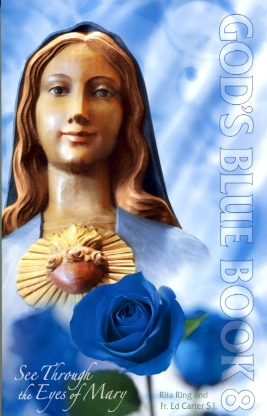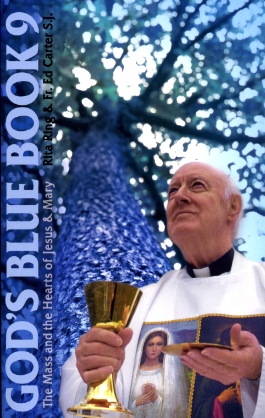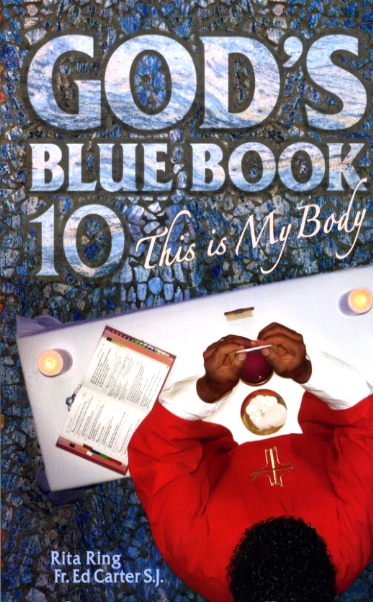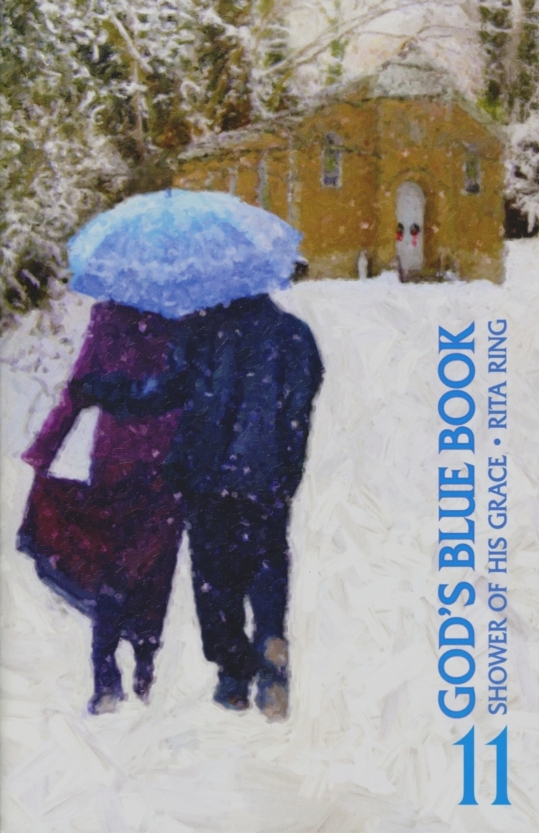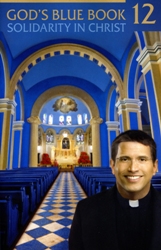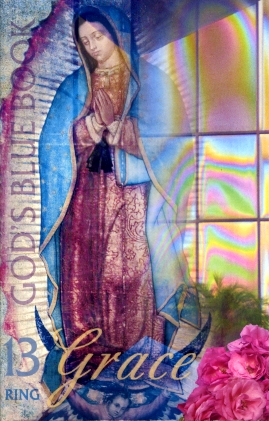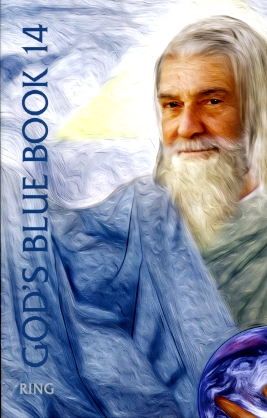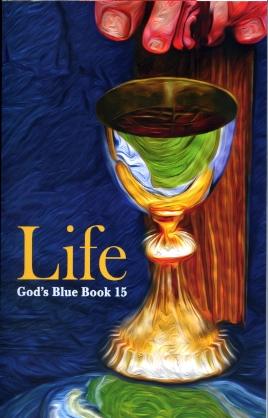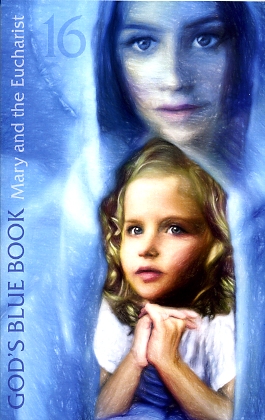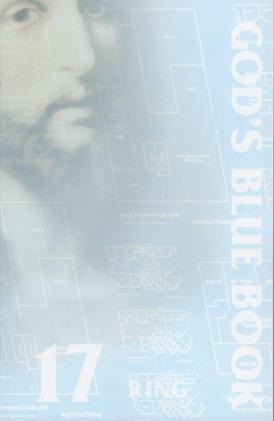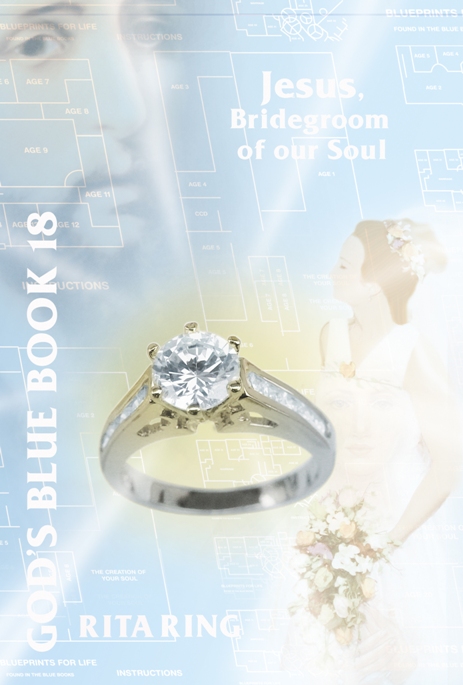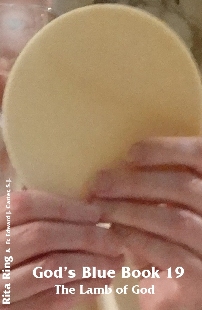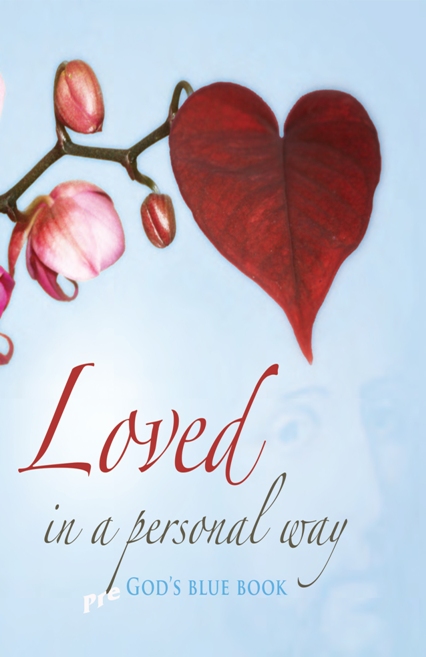 Fr. Edward J. Carter's Books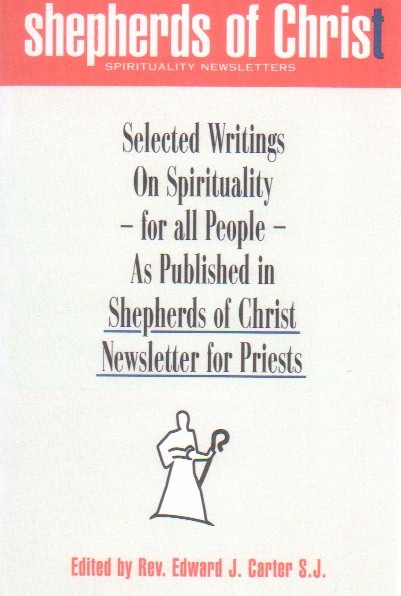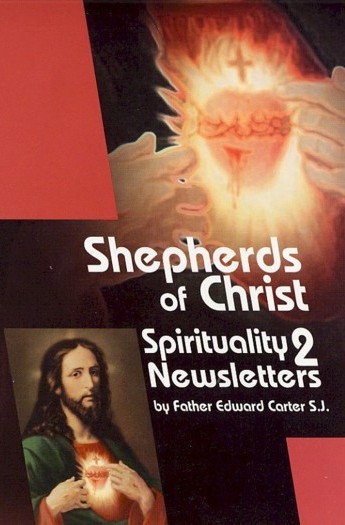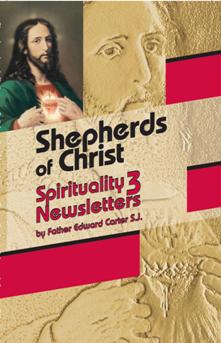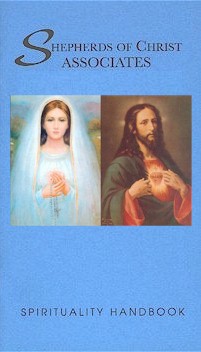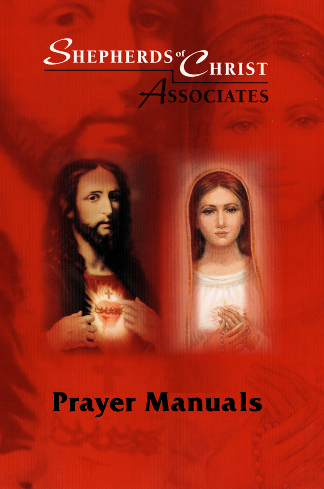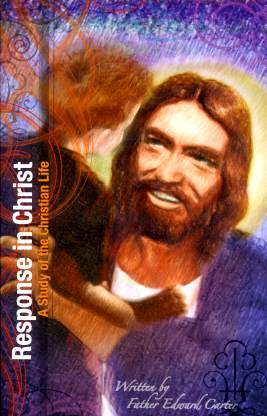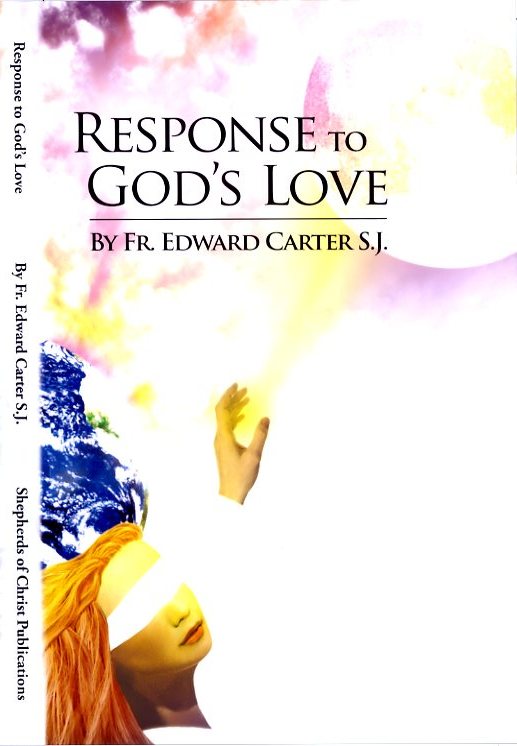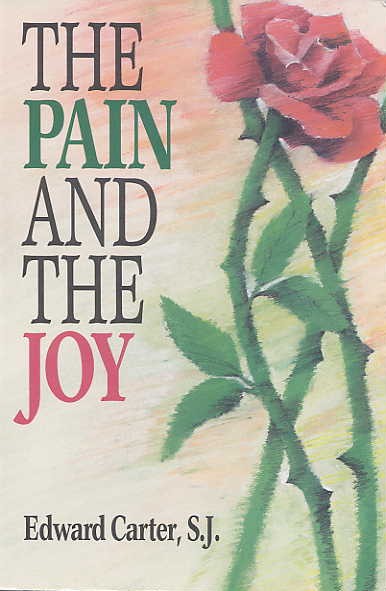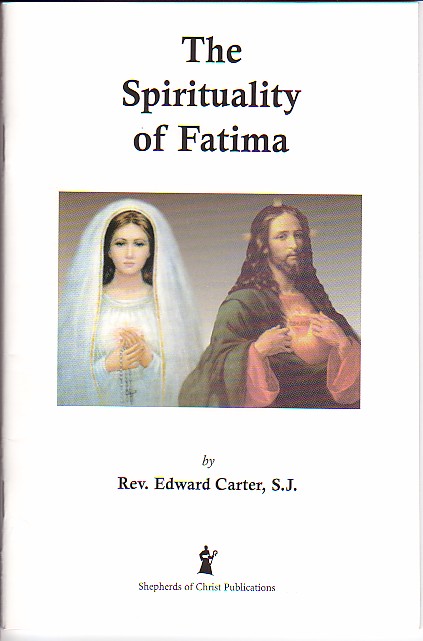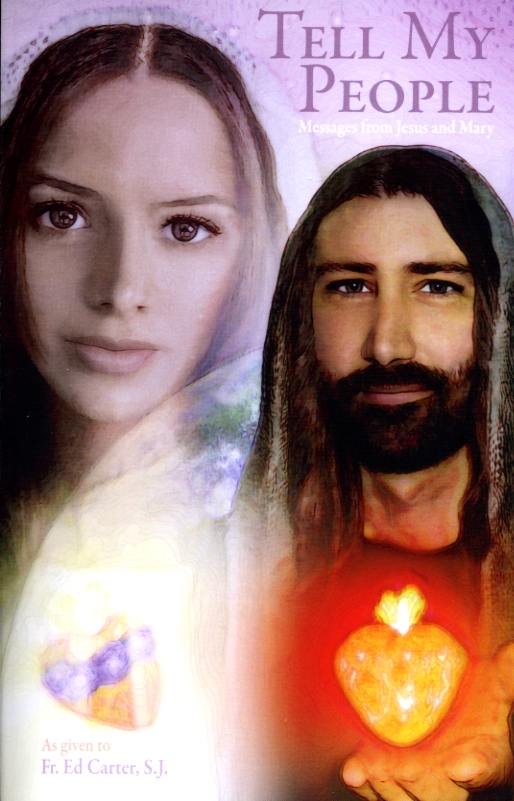 Fr. Joe Robinson's Books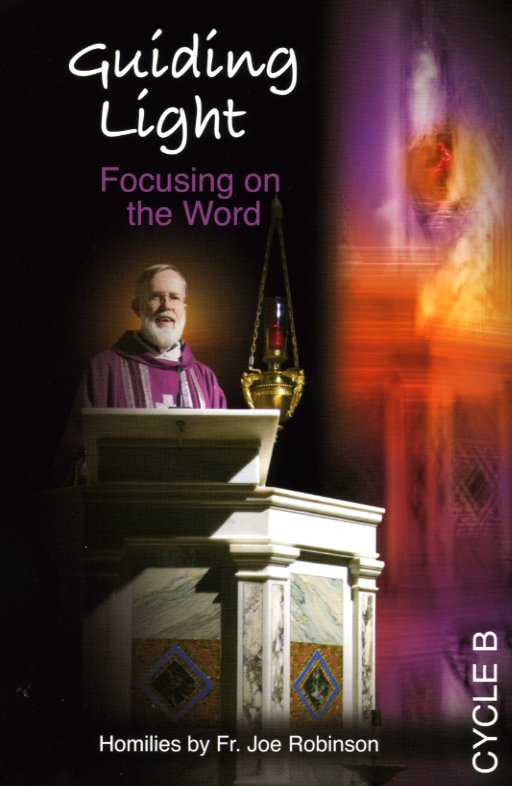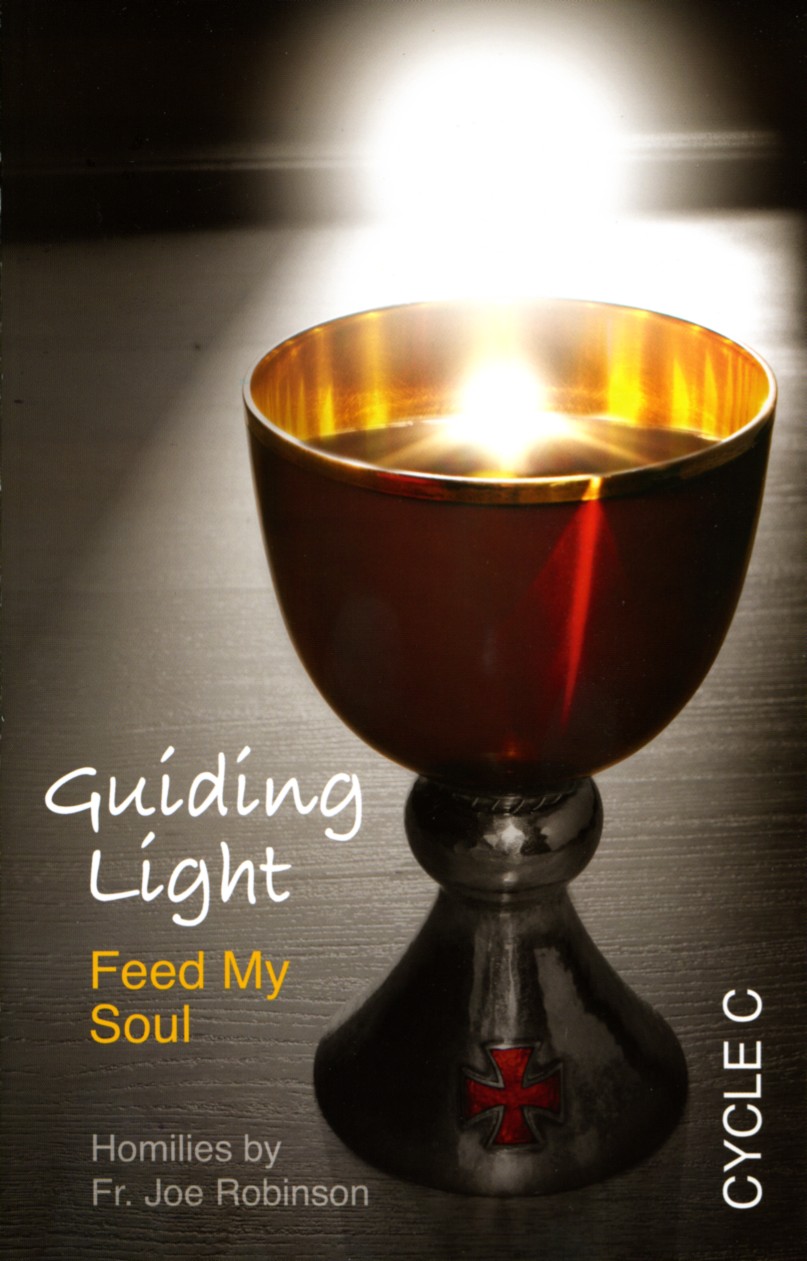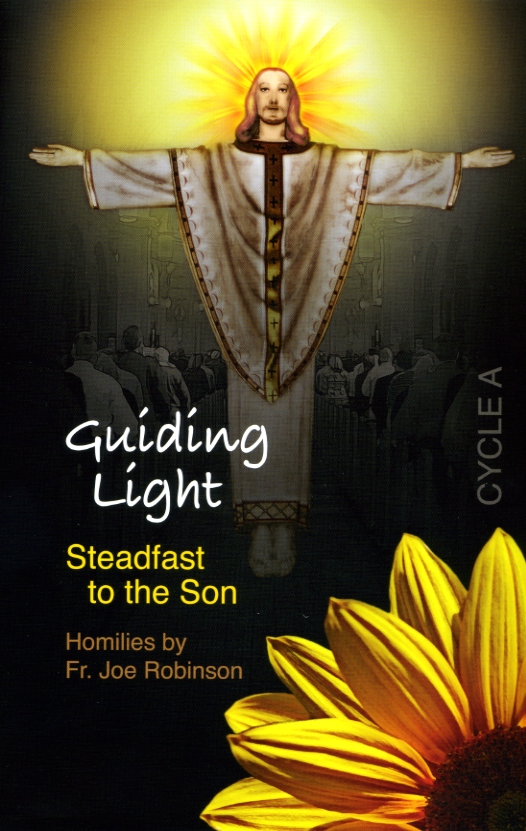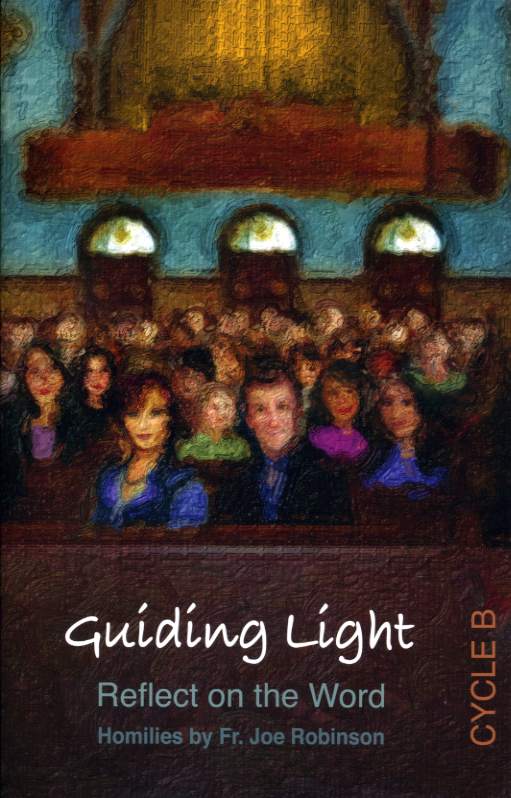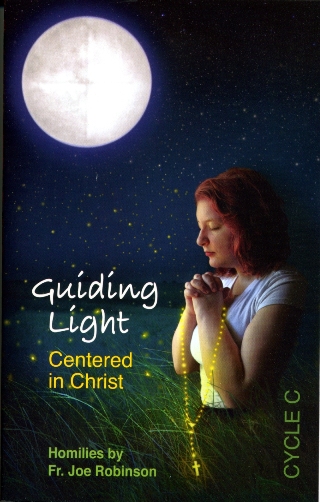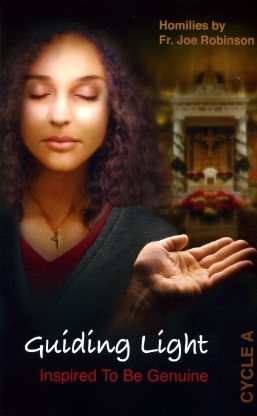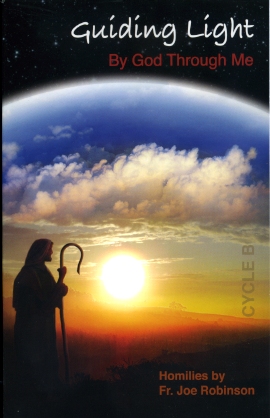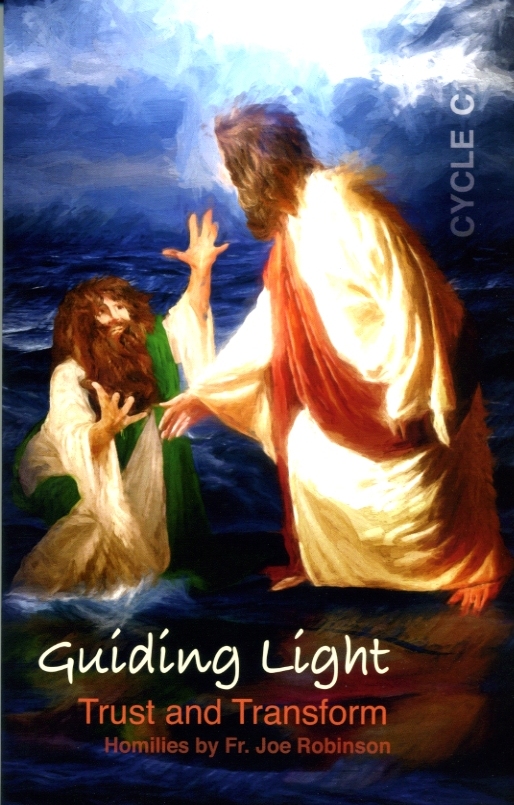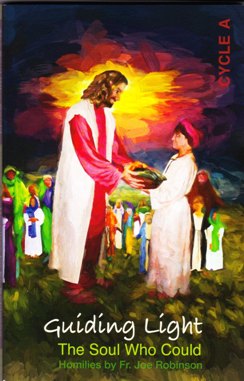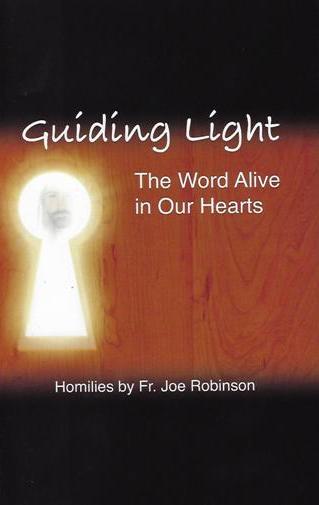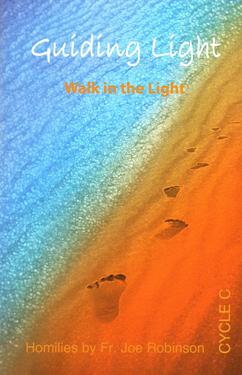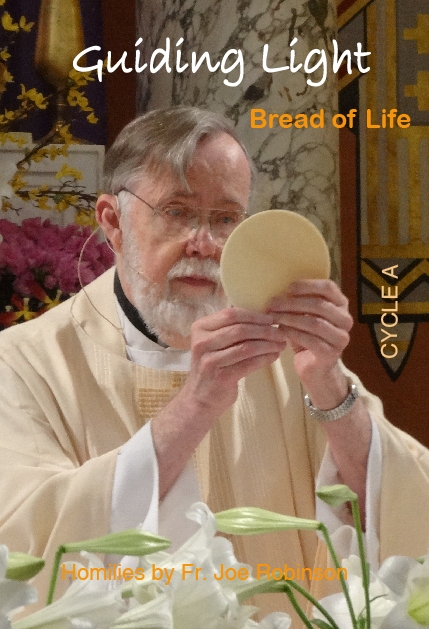 Rosary Books and Color Books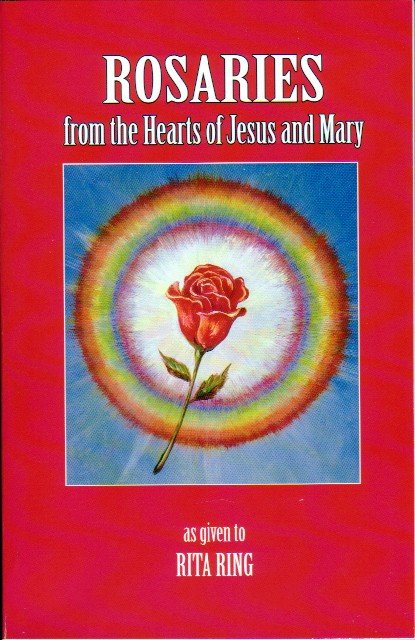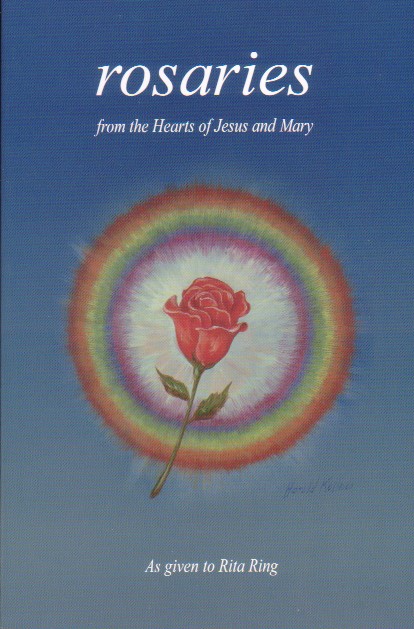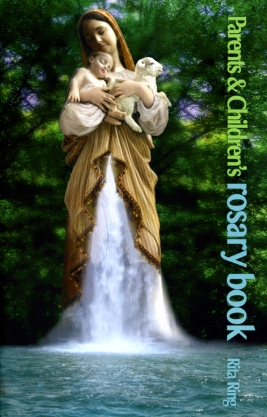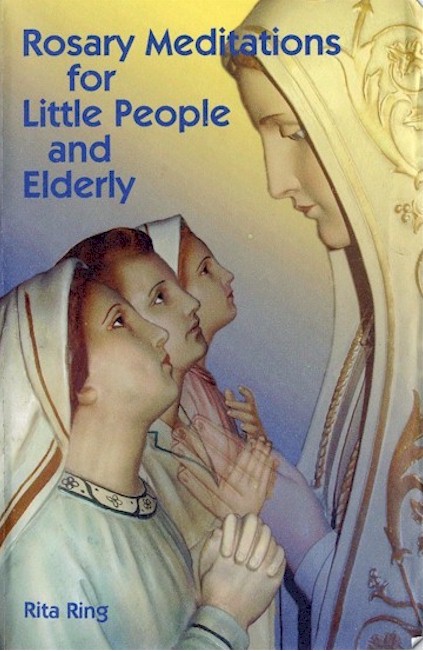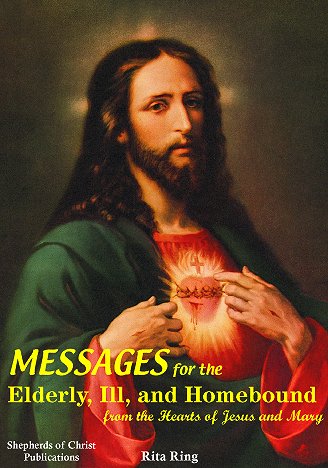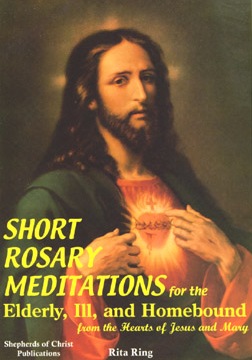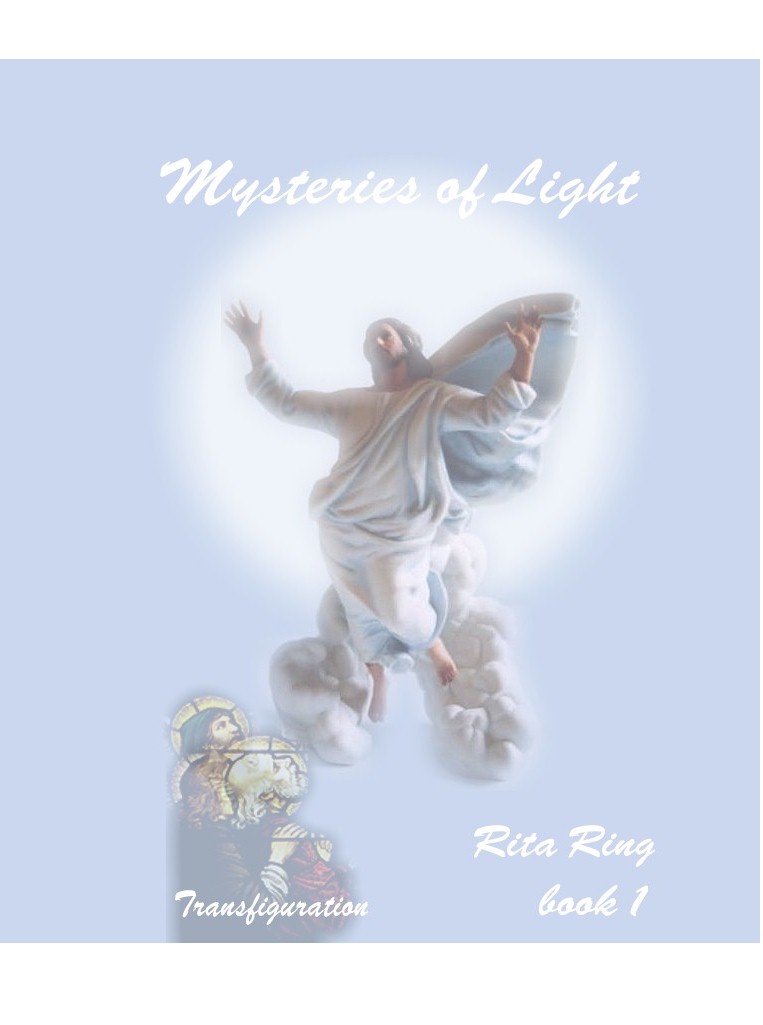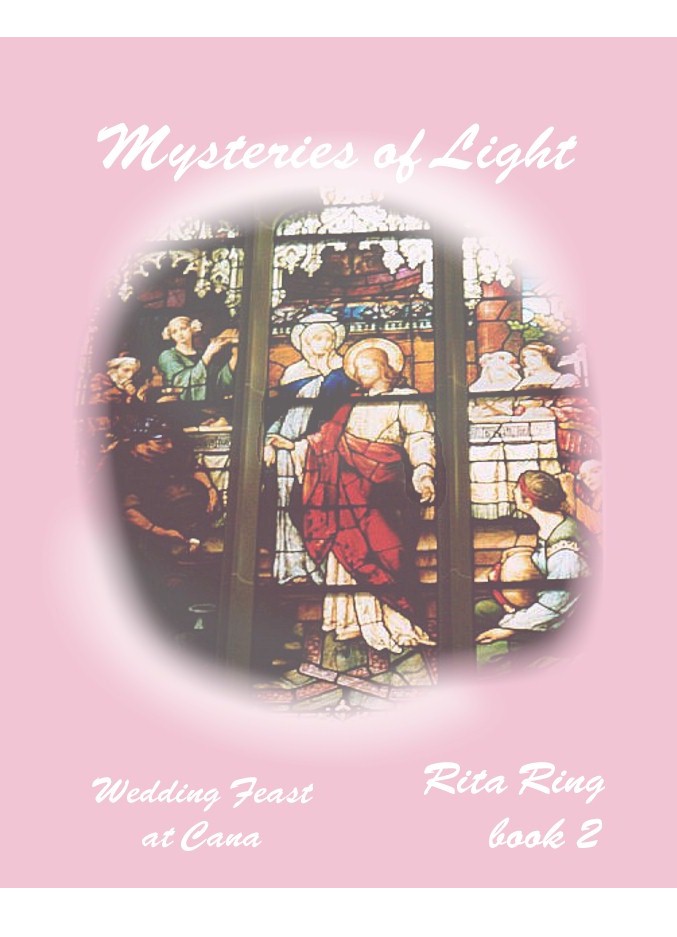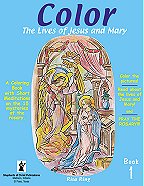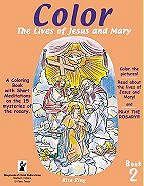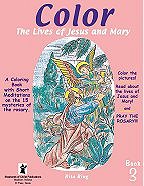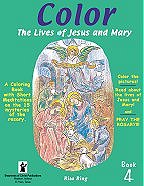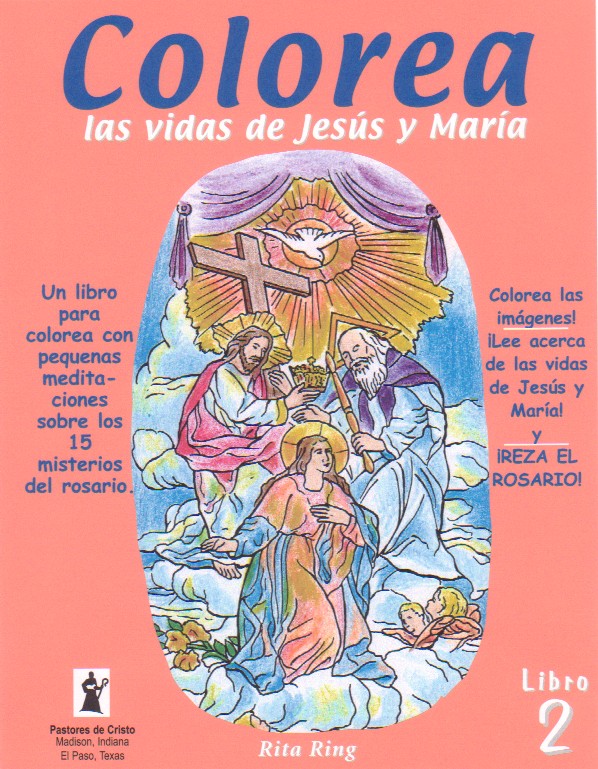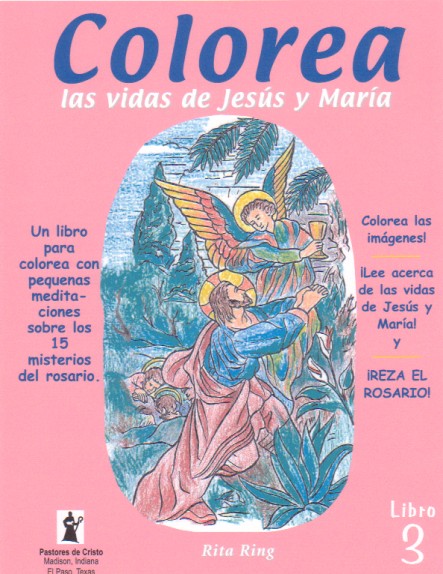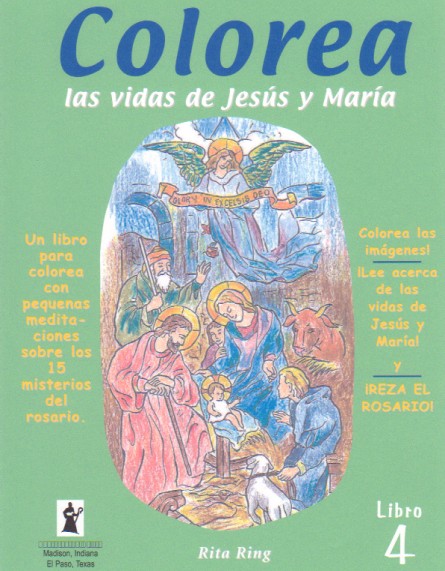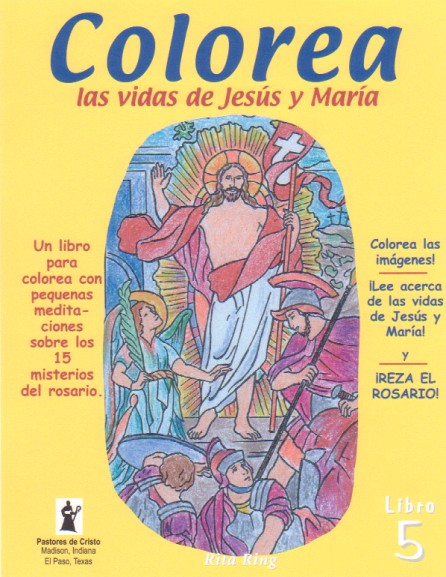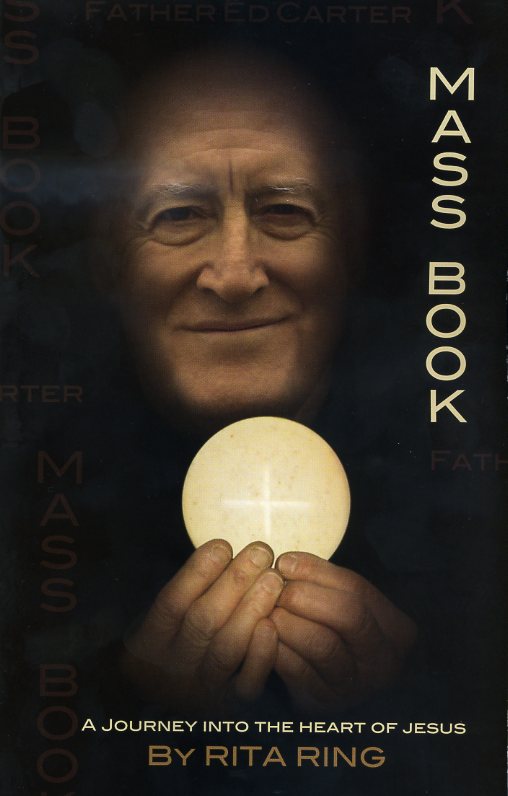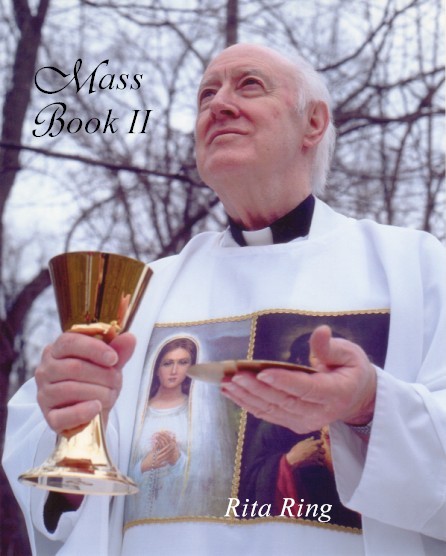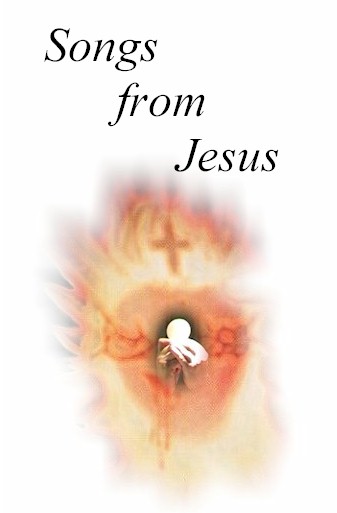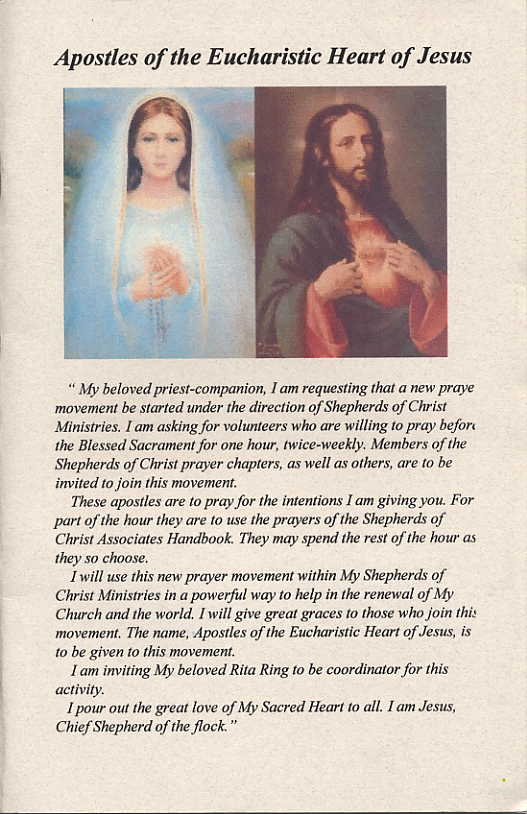 China is the Eucharistic Center of the world.
26 years ago this was blocked May 4, 1994.