Please pray for healing & our country
Pray united and tune in to the radio.

Please pray for Special Intention, funds,
and the mailing, especially for Jeff.

Pray for Dan, Jeff, Fr. Joe, Larry & Annette.
Pray for Fr. Joe, Dan, Melanie, Mary, Sanja, Rita,
Jim, Rosie, Louie's family, Carol R. & Family –
Madonna, Christopher, a special couple,
all Shepherds of Christ intentions on lists.
Pray for China and the mailing.
Also pray for Urgent intention
People, please spray your state with Jesus, Mary and Holy Water for the election.
Prayer for Grace for Election and our Country
Dear Father united to Jesus in the Holy Sacrifice of the Mass, the Sacrifice of Calvary sacramentally made present, celebrated around the world, in the Holy Spirit. We offer up all we do united to the Mass. We unite in one mind and one heart as members of the mystical body of Christ, with Christ our head in the pure and holy Hearts of Jesus and Mary, through the powerful intercession of Mary with all the angels and saints and souls in purgatory, and we beg for the saving grace, for our country, the United States. Please help us. We further pray for unity to always do the will of God in love. We spread the Blood of Jesus on the leaders and people of the United States and cast the devil into hell. We consecrate our country to the Sacred Heart and Immaculate Heart and all our dioceses, and beg for an outpouring of the Holy Spirit. God help us. We pray for our families, the priests, the Church and the world. In the Name of Jesus please hear us, we pray. We pray for our president and leaders. We pray that we are united as one nation under God to work together in love as God wants.
October 11, 2020
Joyful Mysteries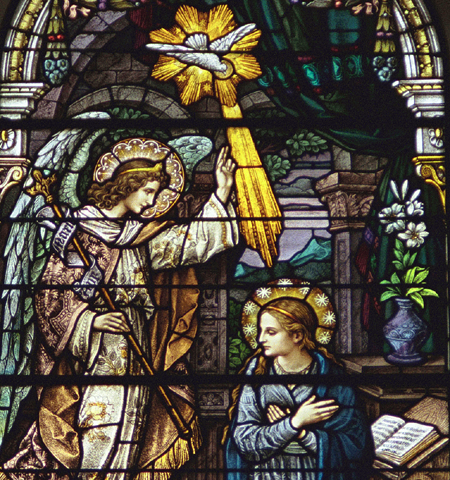 The Annunciation
1. My soul proclaims the greatness of the Lord.
2. My spirit rejoices in God my Savior.
3. God chooses the lowly.
4. God raises us up.
5. The Mighty has done great things in our lives.
6. This is a journey - our life.
7. Mary was called by God.
8. God sent an angel to Mary.
9. Mary said "yes".
10. Mary loved the Father's will.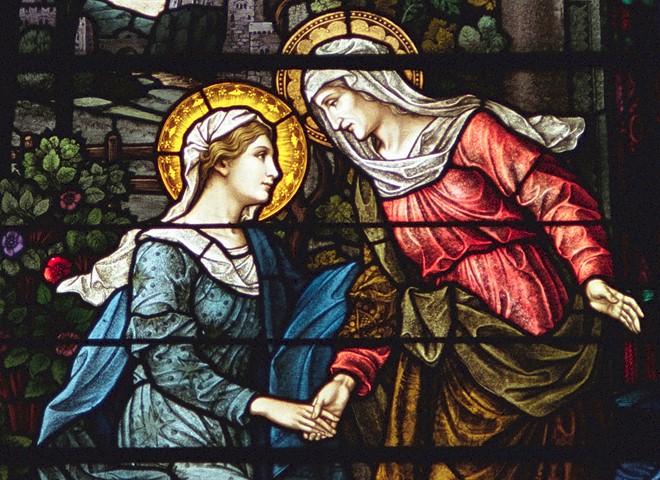 The Visitation
1. All things are possible with God.
2. Mary said the Almighty has done great things for me.
3. The Almighty has done great things for us.
4. He gives us life.
5. Live in the moment, now.
6. Jesus did not come a high and mighty.
7. Jesus did not come adorned as a rich king.
8. Jesus came a little baby.
9. Mary is Mother of the most high.
10. John the Baptist was Jesus' cousin.
He prepared the way for the Messiah.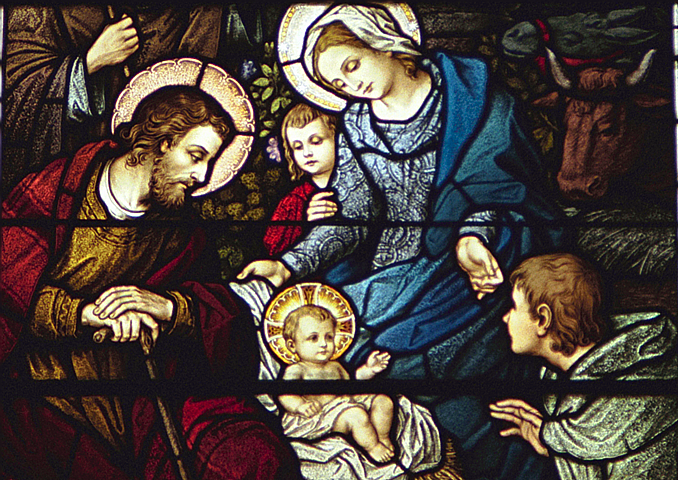 The Birth of Jesus
1. The angels sang.
2. Jesus was born in a stable.
3. Jesus is the Messiah.
4. And the Word was made flesh.
5. And dwelt amongst us.
6. The Mighty has done great things.
7. Oh come let us adore Him.
8. Sing glory to our King.
9. Alleluia, Sing to Jesus.
10. Alleluia, Sing of Jesus the Light of the world.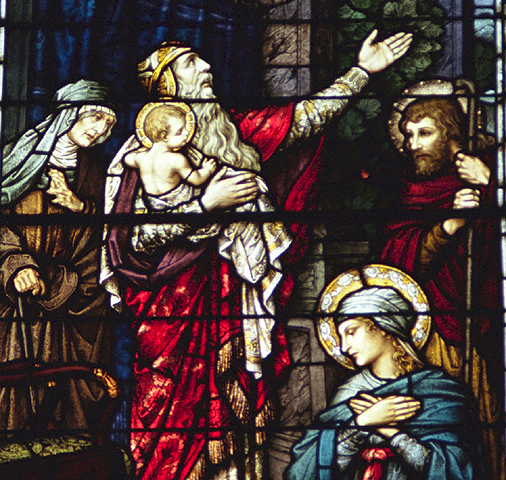 The Presentation in the Temple
1. Sing: Little Baby Hands and Feet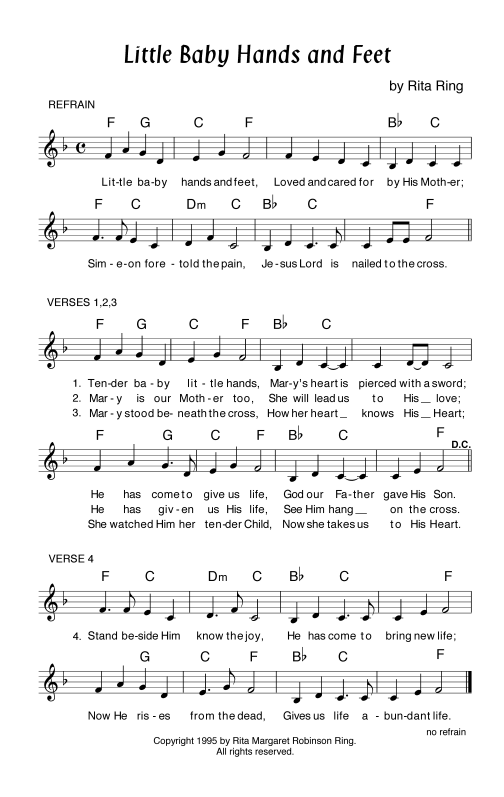 2. Mary and Joseph took Jesus to the temple.
3. And a sword too will pierce your heart, oh Mary.
4. Mary kept all these mysteries in her heart.
5. Mary always said "yes" to God's will.
6. Mary suffered doing God's will.
7. Can you imagine having Jesus as your Son?
8. We are blessed to have Mary be our Mother, too.
9. Sing song: See the Eyes That Look at Mary.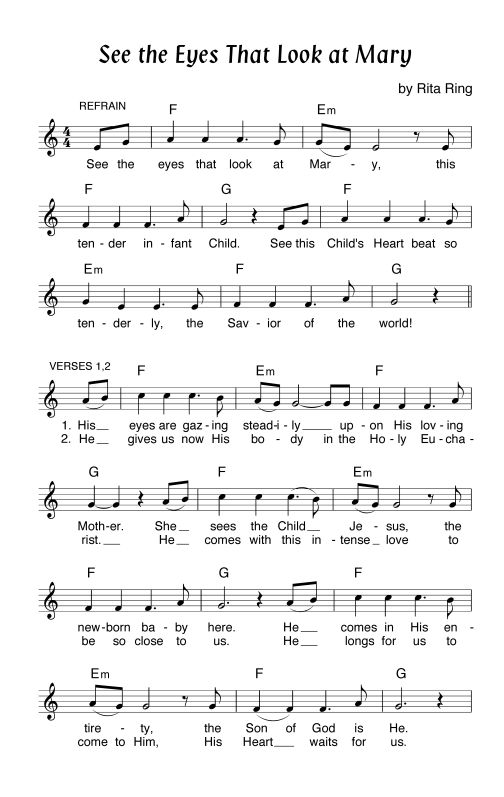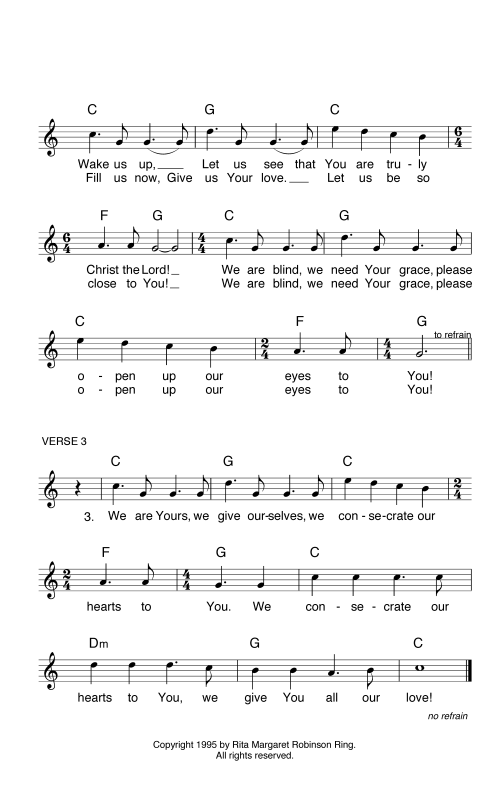 10. Mary takes us to Jesus' Heart.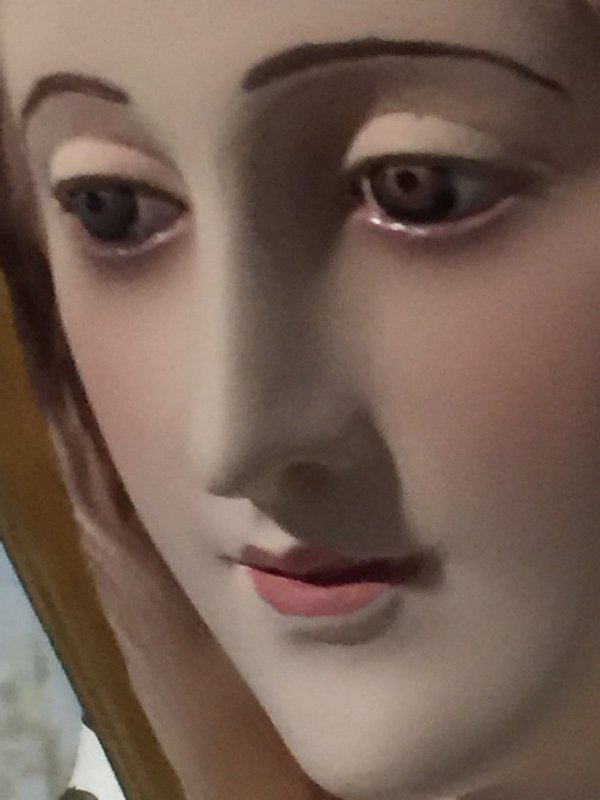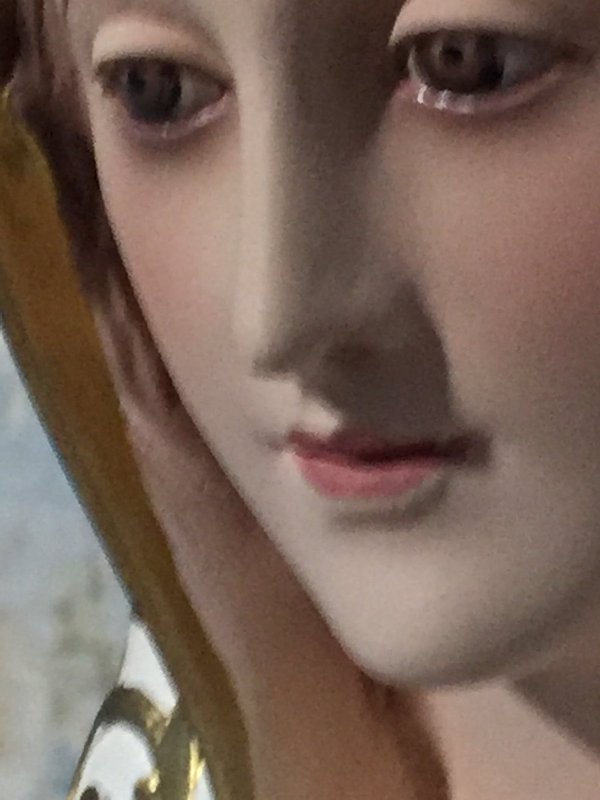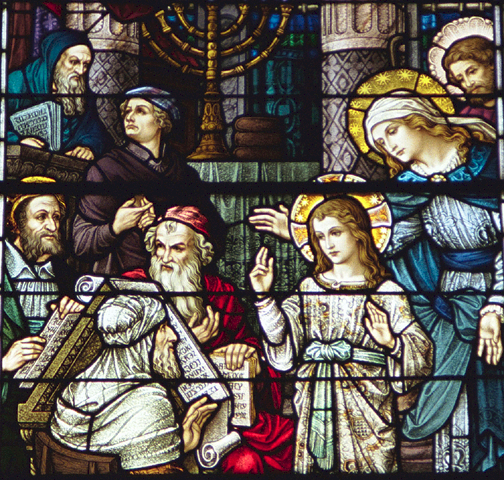 The Finding in the Temple
1. Mary: I watched my baby grow to be a man.
2. Mary: I watched Him through His whole life.
3. Mary: I loved my Son with perfect motherly love.
4. Mary: Love is giving.
5. Mary: I watched Him and then He was lost in the temple, my little Son, my precious boy.
6. Mary: My heart was broken in many sufferings like these, pierced by a sword.
7. Mary: Oh Jesus wants to give you insights into His Heart.
8. Mary: Oh Jesus wants to give you insights into the mystery of His love.
9. Mary: Oh Jesus is so close to you.
10. Mary: Pray for the grace you need most.
R. God please give me the grace I need.


28th Sunday in Ordinary Time
Isaiah 25: 6-10a
On this mountain, for all peoples,
Yahweh Sabaoth is preparing
a banquet of rich food,
a banquet of fine wines,
of succulent food, of well–strained wines.
On this mountain, he has destroyed
the veil which used to veil all peoples,
the pall enveloping all nations;
he has destroyed death for ever.
Lord Yahweh has wiped away the tears
from every cheek;
he has taken his people's shame away
everywhere on earth,
for Yahweh has spoken.

And on that day, it will be said,
'Look, this is our God,
in him we put our hope
that he should save us,
this is Yahweh, we put our hope in him.
Let us exult and rejoice
since he has saved us.'
For Yahweh's hand will rest
on this mountain,
Psalm 23
Yahweh is my shepherd, I lack nothing.
In grassy meadows he lets me lie.

By tranquil streams he leads me
to restore my spirit.
He guides me in paths of saving justice
as befits his name.

Even were I to walk in a ravine as dark as death
I should fear no danger, for you are at my side.
Your staff and your crook are there to soothe me.

You prepare a table for me
under the eyes of my enemies;
you anoint my head with oil;
my cup brims over.

Kindness and faithful love pursue me
every day of my life.
I make my home in the house of Yahweh
for all time to come.
Philippians 4: 12-14, 19-20

I know how to live modestly, and I know how to live luxuriously too: in every way now I have mastered the secret of all conditions: full stomach and empty stomach, plenty and poverty. There is nothing I cannot do in the One who strengthens me. All the same, it was good of you to share with me in my hardships.

And my God will fulfil all your needs out of the riches of his glory in Christ Jesus. And so glory be to God our Father, for ever and ever. Amen.
Matthew 22: 1-14

Jesus began to speak to them in parables once again, 'The kingdom of Heaven may be compared to a king who gave a feast for his son's wedding. He sent his servants to call those who had been invited, but they would not come. Next he sent some more servants with the words, "Tell those who have been invited: Look, my banquet is all prepared, my oxen and fattened cattle have been slaughtered, everything is ready. Come to the wedding." But they were not interested: one went off to his farm, another to his business, and the rest seized his servants, maltreated them and killed them. The king was furious. He despatched his troops, destroyed those murderers and burnt their town. Then he said to his servants, "The wedding is ready; but as those who were invited proved to be unworthy, go to the main crossroads and invite everyone you can find to come to the wedding." So these servants went out onto the roads and collected together everyone they could find, bad and good alike; and the wedding hall was filled with guests. When the king came in to look at the guests he noticed one man who was not wearing a wedding garment, and said to him, "How did you get in here, my friend, without a wedding garment?" And the man was silent. Then the king said to the attendants, "Bind him hand and foot and throw him into the darkness outside, where there will be weeping and grinding of teeth." For many are invited but not all are chosen.'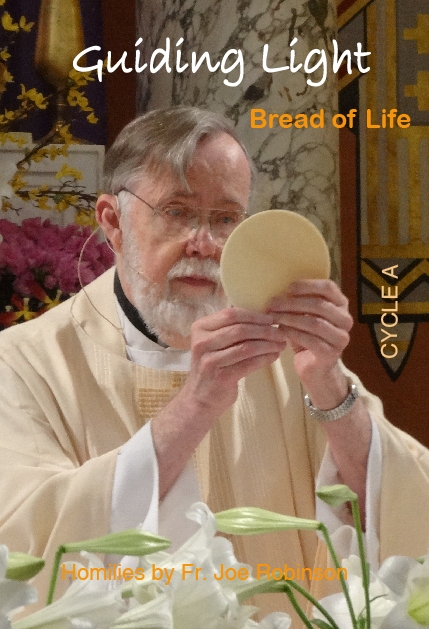 28th Sunday in Ordinary Time
October 15, 2017
INTRODUCTION – (Isaiah 25, 6-10a; Matthew 22, 1-14) Today's first reading and today's gospel give us a beautiful picture of what it is we're praying for when we say "thy will be done." God's will is for our complete and eternal happiness.
Our gospel warns us, however, that in order to be part of his beautiful plan, we need to respond to the invitation he offers us. This passage from Isaiah is one of my favorite passages in the Hebrew Bible (the Old Testament).
HOMILY – I know many of you have come this evening to wish me a happy birthday. I am grateful for your affection and your support. To thank you, I thought I would give you a few quotes from that great philosopher, Will Rogers.
Will Rogers said about growing older: "eventually you will reach a point when you stop lying about your age and start bragging about it." My uncle delighted in bragging about his age to everybody he met until he passed away at 96. Will Rogers also said: "you know you are getting old when everything either dries up or leaks."
Also from Will Rogers: "I don't know how I got over the hill without getting to the top." Or: "one of the many things no one tells you about aging is that it's such a nice change from being young. Being young is beautiful, but being old is comfortable and relaxed. If you don't learn to laugh at trouble, you won't have anything to laugh at when you're old."
I don't know yet how it feels to be 80. As long as I have good health, it feels pretty good. If you want to pray for me, pray that I can keep doing the Lord's work with good health.
Our first reading seems to describe a celebration of some sort. The details are not clear. Perhaps it is a celebration of God's victory over one of Israel's neighboring nations with whom there was some serious conflict. Perhaps the conflict was with Moab (no one knows for sure). The celebration the reading describes would have been on Mt. Zion – in Jerusalem. For a people who lived hand to mouth, it was a very appealing picture of the end of time and the final judgment that was to come.
Jesus' parable also speaks of a great banquet a king prepared for his son's wedding. Wedding celebrations lasted for several days in that culture, so one can assume the king's celebration would really be a blast. Those previously invited suddenly found excuses not to come to the banquet. Considering the killing of the king's servants, it appears to be some kind of rebellion against the king – a rebellion that rained death upon the rebels. The rejection of the servants and the fatal rebellion is usually a description of what actually did happen to Jerusalem in the year 70 AD. Those first invited, that is the Jews, would be left out of the party. However, the king was determined to celebrate his son's wedding – so he filled the banquet hall with whomever could be found.
Like today's Church, God's kingdom would be made up of a coming together of many folks from various lands.
The main lesson to be learned is that admission to the kingdom is not enough to guarantee getting to stay in it. God wants us to be part of his kingdom, but being part of the kingdom requires a certain response, certain expectations that the king has of us.
We may not always meet all that is expected of us, but our king is merciful and forgiving if we turn to him, and he will help us if we ask. Amen
China is the Eucharistic Center of the world.
26 years ago this was blocked May 4, 1994.