Please help us.

We sent 4 prayers for the country to all these active priests in the United States.

We have sent Fr. Joe's book to priests in Ohio, Florida, Indiana, Kentucky, Chicago, Washington DC, Baltimore, Boston, Portland Oregon, New York City and New York State, Wisconsin and Pennsylvania.

We need your prayers and a donation.

A bill is due tomorrow can anyone help us with a donation.

We have 17,000 books left to send we already paid for.
Please pray for healing & our country
Pray united and tune in to the radio.

Please pray for Special Intention, funds,
and the mailing, especially for Jeff.

Pray for Dan, Jeff, Fr. Joe, Larry & Annette.
Pray for Fr. Joe, Dan, Melanie, Mary, Sanja, Rita,
Jim, Rosie, Louie's family, Carol R. & Family –
Madonna, Christopher, a special couple,
all Shepherds of Christ intentions on lists.
Pray for China and the mailing.
Also pray for Urgent intention.
People, please spray your state with Jesus, Mary and Holy Water for the election.

Prayer for Grace for Election and our Country

Dear Father united to Jesus in the Holy Sacrifice of the Mass, the Sacrifice of Calvary sacramentally made present, celebrated around the world, in the Holy Spirit. We offer up all we do united to the Mas. We unite in one mind and one heart as members of the mystical body of Christ, with Christ our head in the pure and holy Hearts of Jesus and Mary, through the powerful intercession of Mary with all the angels and saints and souls in purgatory, and we beg for the saving grace, for our country, the United States. Please help us. We further pray for unity to always do the will of God in love. We spread the Blood of Jesus on the leaders and people of the United States and cast the devil into hell. We consecrate our country to the Sacred Heart and Immaculate Heart and all our dioceses, and beg for an outpouring of the Holy Spirit. God help us. We pray for our families, the priests, the Church and the world. In the Name of Jesus please hear us, we pray. We pray for our president and leaders. We pray that we are united as one nation under God to work together in love as God wants.
October 14, 2020
R. God gives us the gift of life. God gives us our
freedom and liberties. We see the violation of human
dignity by Hitler and the Nazis in World War II. The people
were treated like "rats" to be exterminated because
that is what they did.
Now I think of what Jesus told me today "Every man
is created in the image and likeness of God, I love
them, I died for them, who does someone think they
are to abuse, discredit, punish others for their own
hatred inside. The Father created them, they are the
Father's gift. Where does a person get the Gaul
to think they can use ways to force others to
put up with abuse and take away the freedom
from those I love. I am God." Satan works
in the deadly sins. The deadly sins of anger,
pride, jealousy, envy, slothfulness, gluttony
and lust – deaden the soul.
The person has soul and body. Remember
the world, the flesh and the devil. Who rules
the flesh or the spirit. When a person lives
doing whatever they feel like with no accountability
and responsibility they are in disorder. God
works in order. The first commandment
tells us God must be first.
God promises us many things. God's
promises are true. What of a person that
makes false promises so they can set
up power for themselves and later strike
when one thinks they are safe.
Judas betrayed Jesus with a kiss.
God is over and we are under God.
Judas thought he was more "in the know"
than Jesus. He betrayed Him with a
kiss, a false face, acting like they
will cooperate then betraying the
trust.
God has made a covenant with us. He
loves us so much. He holds to His covenant.
Love in the Holy Spirit helps the love we have
for God to deepen to a greater intensity to come
in, in Technicolor.
October 15, 2020
Jesus: I am the Light of the World. I love you so much
and I want your love. I want to live in you.
Pray to the Holy Spirit and ask Him to come to
you.

R. In the Light we see. We want to be able
to see, hear, touch, feel – to know what
is real. But God calls us to believe without
always seeing. God is Supreme. I am
under Him. I am ready to recognize He is all powerful.
I am like a piece of sand on the seashore.

Matthew 22: 34-40

'Master, which is the greatest commandment of the Law?' Jesus said to him, 'You must love the Lord your God with all your heart, with all your soul, and with all your mind. This is the greatest and the first commandment. The second resembles it: You must love your neighbour as yourself. On these two commandments hang the whole Law, and the Prophets too.'
R. Eve gave into pride. Eve wanted to be equal to
God. She was prideful. God commands us in
the first commandment to put God first.
We must know our place, be humble, not
prideful – not denying in any way the power
of God. Satan said, I will not serve God.
Satan tempts people to give into their weakness
to pride. Satan wants men to be willful and
do their will which is often opposed to God's will.
We seek God's will first. We pray to the Holy Spirit.
We pray for humility to know our place.
We see ourselves as a sand on the sea-shore –
not self-absorbed and puffed up in pride that
we are the center.
Who is in the chair ruling our lives. Are
we putting ourselves as first, as king in the
chair, running things or do we walk humbly
with God and see Him as first, above us.
Get out of the ruler chair. Let God run
our lives.
We have to have humility and ask God to help
us. We have to put out our begging bowl –
be patient – have faith when we ask God, we
will receive; when we seek, we will find;
when we knock, God will help us. We trust in
God. We surrender. We come as a little child
to the Father and we pray in humility with
faith, with trust, with love.
We must love to have God in our hearts.
God calls us to love Him with our whole heart,
our whole soul, our whole life and love our
neighbor as ourselves. God loves us so much and
created us in His image and likeness. He wants us
to love ourselves. He created our neighbor in His
image and likeness – God loves our neighbor –
Who has the right to hurt others with malice of
intent when God loves His creation, our brother,
and Christ died for them.
Pope John Paul II talked about the dignity of man.
A person violating the boundaries through
abuse is not respecting the dignity God gives
to us. Who is the abuser to stand before God
and abuse others or disrespect others because
they want to act out hate in them. Jesus was
whipped at the pillar for such treatment of
some to their brothers. What we do to others we
do to Jesus. Jesus knows us and our actions.
Love comes from God – He calls us to love.
Power comes from God. A person of pride is
trying to tell themselves they have power and
they can tell themselves they do it – they don't
think they need God.
When we are prideful we are giving into the
deadly sins. The deadly sins deaden the soul.
God is light and in Him is no darkness.
God is giving us life right now – how
wrong to march before God in pride and
say "I will not serve You, God, I only need
myself."
God loves us so much and wants us with
Him and wants us to love Him. When we act
we do it to please God, we do it because it's
right to do what is our duty that God wants
of us. God has promised us He will be with
us and help us and love us.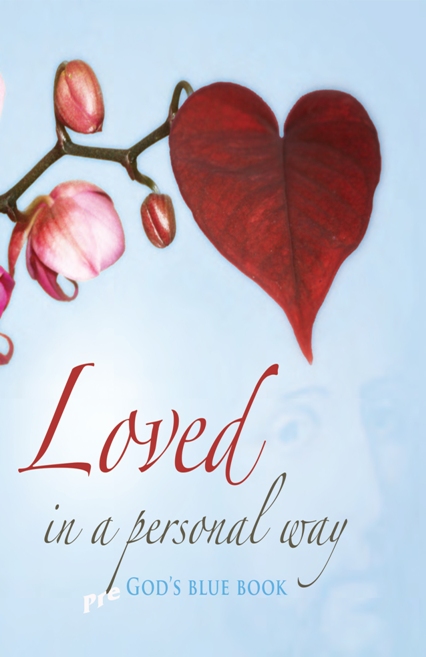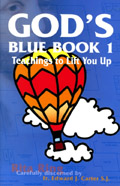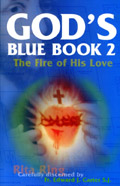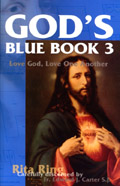 R. God wants us to admit our sins
and ask for forgiveness. Sin offends God
who loves us so much. We need to have
a relationship with God. Loving others helps
us in our relationship with God and
loving God help us in our relationship
with others. We tell God we are committed
to our relationship with Him.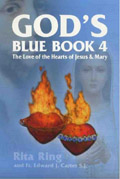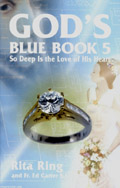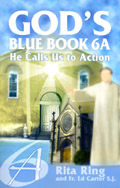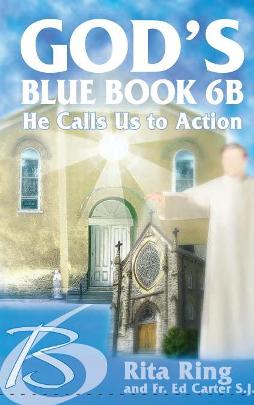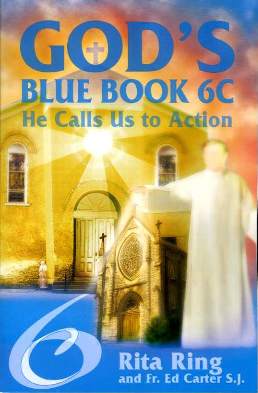 R. There is evil in the world. The devils
roam the world looking for a soul
to devour.
Ephesians 6: 12
For it is not against human enemies that we have to struggle, but against the principalities and the ruling forces who are masters of the darkness in this world, the spirits of evil in the heavens.
R. Jesus is our Savior.
God the Father gave His only Son to
save us.
Jesus came so we could fight off
the evil of satan.
Jesus came to be our Savior.
Jesus wants us with Him forever
in heaven.
God gave us our freedom to do as
He wants or disobey Him.
Romans 5: 6-8
because the love of God has been poured into our hearts by the Holy Spirit which has been given to us. When we were still helpless, at the appointed time, Christ died for the godless. You could hardly find anyone ready to die even for someone upright; though it is just possible that, for a really good person, someone might undertake to die. So it is proof of God's own love for us, that Christ died for us while we were still sinners.
Isaiah 53: 4-6
Yet ours were the sufferings
he was bearing,
ours the sorrows he was carrying,
while we thought of him
as someone being punished
and struck with affliction by God;
whereas he was being wounded
for our rebellions,
crushed because of our guilt;
the punishment reconciling us fell on him,
and we have been healed by his bruises.
We had all gone astray like sheep,
each taking his own way,
and Yahweh brought the acts of rebellion
of all of us to bear on him.

R. Jesus rose from the dead.
The Victory is in Him.
We have freedom from God –
Colossians 1: 13-14
Because that is what he has done. It is he who has rescued us from the ruling force of darkness and transferred us to the kingdom of the Son that he loves, and in him we enjoy our freedom, the forgiveness of sin.
John 10: 10
I have come so that they may have life and have it to the full.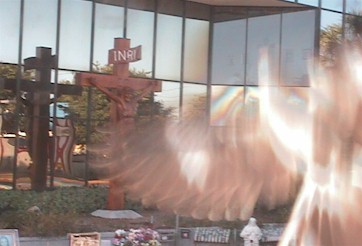 From Tell My People by Fr. Edward J. Carter, S.J.
The Holy Spirit
Jesus: "My beloved friend, tell My people to pray daily to the Holy Spirit. They are to pray for an increase in His gifts. My people must realize that the Holy Spirit comes to transform them. The Spirit desires to transform you more and more according to My image. Those who are docile to His touch become increasingly shaped in My likeness. He performs this marvel within Mary's Immaculate Heart. The more one dwells in My Mother's Heart, the more active are the workings of the Spirit. The Spirit leads Mary to place you within My own Heart. In both Our Hearts, then, your transformation continues. The more you are formed after My own Heart, the more I lead you to the bosom of My Father. Tell My people all this. Tell them to pray daily for a greater appreciation of these wondrous gifts. I am Lord and Master. All who come to My Heart will be on fire to receive the gifts of the Spirit in ever greater measure! I love and bless My people!"

Reflection: The Holy Spirit is given to us to fashion us ever more according to the likeness of Jesus. And the more we are like Jesus, the more Jesus leads us to the Father. Do we, each day, pray to the Holy Spirit to be more open to His transforming influence? Do we strive each day to grow in union with Mary? The greater our union with our Mother, the spouse of the Holy Spirit, the greater is the transforming action of the Holy Spirit within us.
May 4, 2020
Mary: Pray to the Holy Spirit.
Keep consecrating to the Sacred Heart and my
Immaculate Heart as I have told you.
Do not let up on your prayers –
China is the Eucharistic Center of the world.
I appear as Our Lady of Clearwater to
deliver these message from
God the Father –
25 years later May 5, 1995
26 years ago this was blocked May 4, 1994.
I am Mary your Mother –
Tell Sheila to read my message
from 2 days ago and this
message
and May 5, 1995
May 4, 1994
and do the rosary in today's
daily message from Blue Book 10.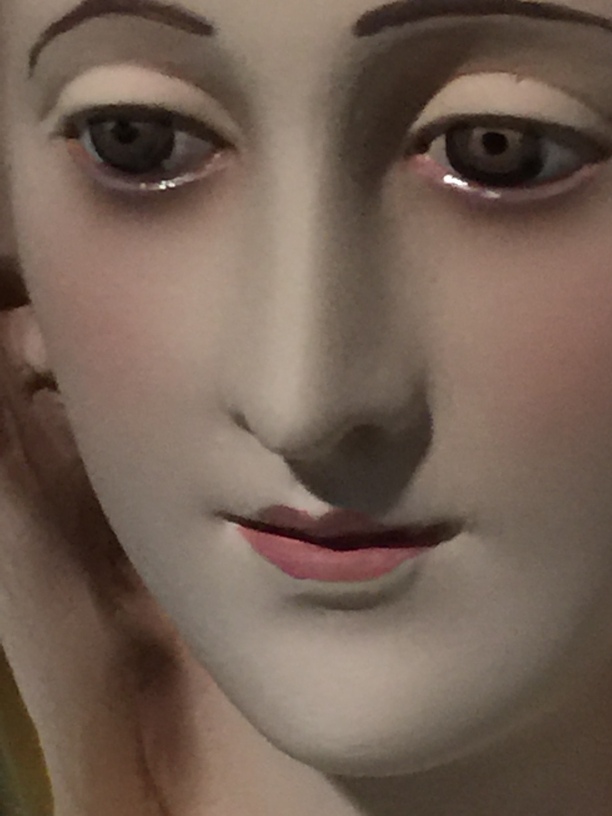 May 5, 2020


25 Years Ago

May 5, 1995
Consecrate Your Churches, Home, and Workplace to Our Hearts
Jesus: I want you to consecrate the human race to Sacred Heart of Jesus. I want to be enthroned in all homes, churches, and businesses.

June is the month of the Sacred Heart. I want to be king and center of all hearts. I will keep My promises given to St. Margaret Mary of Alacoque. I promise all this from My most Sacred Heart. Consecrate your chapter to the Sacred Heart of Jesus. Consecrate the church or room in which you hold your meeting.

Today is First Friday. I want you to circulate the message I gave to you on consecrating your homes to My Sacred Heart. Make booklets available for people to be able to consecrate their homes and businesses easily. Use the message I gave to you when you consecrated your home.

The Sacred Heart of Jesus will reign and the Immaculate Heart of Mary will triumph. Consecrate all homes and businesses to Our Two Hearts. Tell all to have displayed and honored, pictures of the Sacred Heart of Jesus and the Immaculate Heart of Mary. May and June are the months of Mary and the Sacred Heart of Jesus. Tell all to consecrate their homes to Our Two Hearts. I am the Sacred Heart of Jesus. On this day, the 5th of May, 1995, First Friday, I request that you spend the next two months encouraging all to do this consecration.

Gather your friends and say the prayers I have instructed you to say. Sing "To Jesus Heart All Burning" and "Immaculate Mary." May these Two Hearts of love give all members of the human race peace, joy and love in their hearts.

R. Jesus said He desires to be honored by men in the Blessed Sacrament.

Jesus: Circulate the Blue Book messages. They promote this devotion. How My Heart is filled with happiness by the souls who come to the tabernacle and sit with Me. I am Jesus Christ, I wait and long and thirst for My precious souls to come. The souls of men have turned cold. I want souls to come to daily communion and be with Me in front of the tabernacle.

Men's hearts have turned cold. They do not know what love really means. I want hearts that are filled with fire for love of God. Men's hearts have turned to stone.

You are to promote devotion to My most Sacred Heart. I want hearts that burn with love for My Heart. It is through Me that you will know the Father's love. I am the Way, I am the Truth, I am the Life.

Offer a holy hour for the indifference, ingratitude, and sacrileges committed against Jesus in the Blessed Sacrament, the Sacrament of His greatest love.

R. He promises great graces to those who give reparation to His Sacred Heart and who tell others about offering reparation to Him. end of May 5, 1995
What is important is praying to the Holy Spirit.
Do not fear – pray, my children.
I love you, I am your Mother,
Mary, I love you my precious
child.