Praying October 26th - 1:45pm
Please tune in & pray with us.
Please pray for healing & our country
Pray united and tune in to the radio.

Please pray for Special Intention, funds,
and the mailing, especially for Jeff.

Pray for Dan, Jeff, Fr. Joe, Larry & Annette.
Pray for Fr. Joe, Dan, Melanie, Mary, Sanja, Rita,
Jim, Rosie, Louie's family, Carol R. & Family –
Madonna, Christopher, a special couple,
all Shepherds of Christ intentions on lists.
Pray for China and the mailing.
Also pray for Urgent intention.
People, please spray your state with Jesus, Mary and Holy Water for the election.

Prayer for Grace for Election and our Country
Dear Father united to Jesus in the Holy Sacrifice of the Mass, the Sacrifice of Calvary sacramentally made present, celebrated around the world, in the Holy Spirit. We offer up all we do united to the Mas. We unite in one mind and one heart as members of the mystical body of Christ, with Christ our head in the pure and holy Hearts of Jesus and Mary, through the powerful intercession of Mary with all the angels and saints and souls in purgatory, and we beg for the saving grace, for our country, the United States. Please help us. We further pray for unity to always do the will of God in love. We spread the Blood of Jesus on the leaders and people of the United States and cast the devil into hell. We consecrate our country to the Sacred Heart and Immaculate Heart and all our dioceses, and beg for an outpouring of the Holy Spirit. God help us. We pray for our families, the priests, the Church and the world. In the Name of Jesus please hear us, we pray. We pray for our president and leaders. We pray that we are united as one nation under God to work together in love as God wants.
October 25, 2020
Today's Readings
Exodus 22: 20-26
'You will not molest or oppress aliens, for you yourselves were once aliens in Egypt. You will not ill–treat widows or orphans; if you ill–treat them in any way and they make an appeal to me for help, I shall certainly hear their appeal, my anger will be roused and I shall put you to the sword; then your own wives will be widows and your own children orphans. 'If you lend money to any of my people, to anyone poor among you, you will not play the usurer with him: you will not demand interest from him. 'If you take someone's cloak in pledge, you will return it to him at sunset. It is all the covering he has; it is the cloak he wraps his body in; what else will he sleep in? If he appeals to me, I shall listen. At least with me he will find compassion!
Psalm 18, 2-4, 47, 51
Yahweh is my rock and my fortress,
my deliverer is my God.
I take refuge in him, my rock,
my shield, my saving strength,
my stronghold, my place of refuge.

I call to Yahweh who is worthy of praise,
and I am saved from my foes.

With Death's breakers closing in on me,
Belial's torrents ready to swallow me,

the God who gives me vengeance,
and subjects whole peoples to me,
He saves his king time after time,
displays his faithful love for his anointed,
for David and his heirs for ever.
1 Thessalonians 1: 5-10
And you observed the sort of life we lived when we were with you, which was for your sake. You took us and the Lord as your model, welcoming the word with the joy of the Holy Spirit in spite of great hardship. And so you became an example to all believers in Macedonia and Achaia since it was from you that the word of the Lord rang out—and not only throughout Macedonia and Achaia, for your faith in God has spread everywhere. We do not need to tell other people about it: other people tell us how we started the work among you, how you broke with the worship of false gods when you were converted to God and became servants of the living and true God; and how you are now waiting for Jesus, his Son, whom he raised from the dead, to come from heaven. It is he who saves us from the Retribution which is coming.
Matthew 22: 34-40

'Master, which is the greatest commandment of the Law?' Jesus said to him, 'You must love the Lord your God with all your heart, with all your soul, and with all your mind. This is the greatest and the first commandment. The second resembles it: You must love your neighbour as yourself. On these two commandments hang the whole Law, and the Prophets too.'
R. Jesus must be first.
Not self-absorbed.
Love is giving.
God is love.
God is the source of love.
We were created in the image and likeness of God.
God must be over us, Jesus is the first - fruits.
Jesus came to show us how to love,
how Jesus treated others
Jesus forgives and gives mercy.
We are to model our giving after Jesus.
Jesus gave His life for our sins.
What are the reasons why you don't love.
Jesus loves us so much He took flesh and came a baby.
Jesus is our Savior.
We need Jesus to be saved.
How do you think?
Think of nobody being over you.
God puts just authority in our lives.
...thy will be done on earth as it is in heaven.
1 John 4: 12-16
No one has ever seen God, but as long as we love one another God remains in us and his love comes to its perfection in us. This is the proof that we remain in him and he in us, that he has given us a share in his Spirit. We ourselves have seen and testify that the Father sent his Son as Saviour of the world. Anyone who acknowledges that Jesus is the Son of God, God remains in him and he in God. We have recognised for ourselves, and put our faith in, the love God has for us. God is love, and whoever remains in love remains in God and God in him.
1 John 4: 17-21
Love comes to its perfection in us when we can face the Day of Judgement fearlessly, because even in this world we have become as he is. In love there is no room for fear, but perfect love drives out fear, because fear implies punishment and no one who is afraid has come to perfection in love. Let us love, then, because he first loved us. Anyone who says 'I love God' and hates his brother, is a liar, since whoever does not love the brother whom he can see cannot love God whom he has not seen. Indeed this is the commandment we have received from him, that whoever loves God, must also love his brother.
1 John 4: 7-11
My dear friends, let us love one another, since love is from God and everyone who loves is a child of God and knows God. Whoever fails to love does not know God, because God is love. This is the revelation of God's love for us, that God sent his only Son into the world that we might have life through him. Love consists in this: it is not we who loved God, but God loved us and sent his Son to expiate our sins. My dear friends, if God loved us so much, we too should love one another.
Prayer for Union with Jesus
Come to me, Lord, and possess my soul. Come into my heart and permeate my soul. Help me to sit in silence with You and let You work in my heart.

I am Yours to possess. I am Yours to use. I want to be selfless and only exist in You. Help me to spoon out all that is me and be an empty vessel ready to be filled by You. Help me to die to myself and live only for You. Use me as You will. Let me never draw my attention back to myself. I only want to operate as You do, dwelling within me.

I am Yours, Lord. I want to have my life in You. I want to do the will of the Father. Give me the strength to put aside the world and let You operate my very being. Help me to act as You desire. Strengthen me against the distractions of the devil to take me from Your work.

When I worry, I have taken my focus off of You and placed it on myself. Help me not to give in to the promptings of others to change what in my heart You are making very clear to me. I worship You, I adore You and I love You. Come and dwell in me now.

-God's Blue Book, January 17, 1994
It is in acceptance of all that is before you that you grow in your relationship with Me. Do not try to throw back the opportunity for grace you receive.

Child, I am ever by your side and I am ever teaching you. Accept all things as happening from Him Who loves you. Know that My hand is in everything you are experiencing. I am vigilant and by your side. Nothing happens to you that I have not consented to.


- Jesus' words to the receiver
December 30, 1993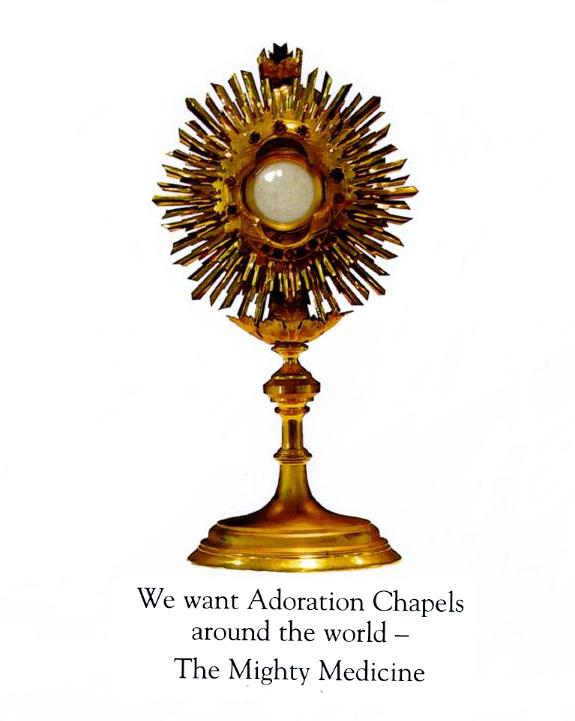 27 Years Ago
May 13, 1993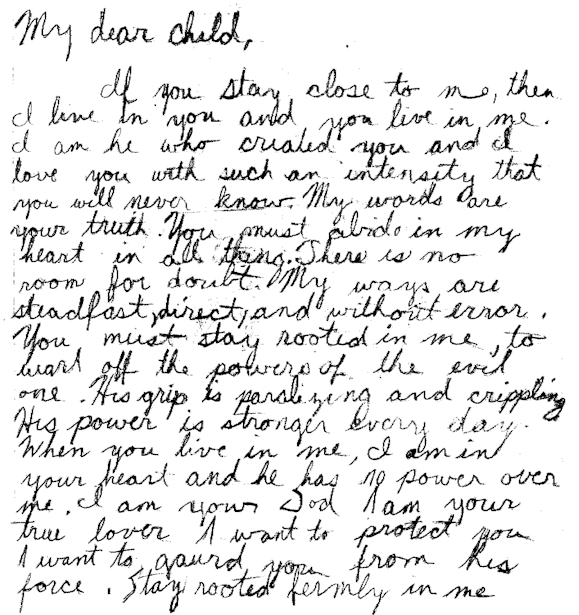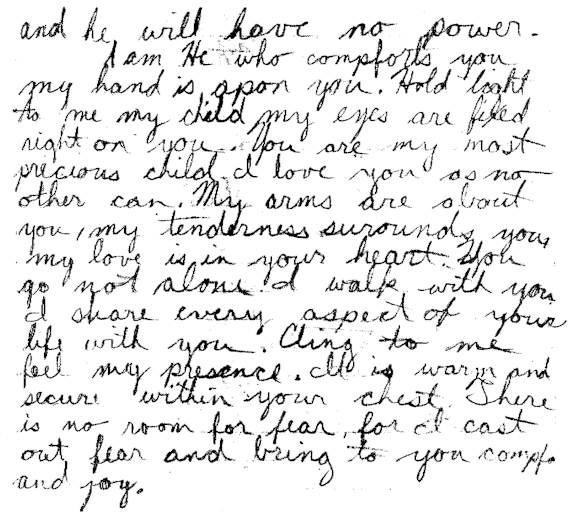 May 15, 1993
Hold Steadfast to Me (excerpt)
Jesus: My dear child, when the world is cold and you feel rejected, focus on My face and My precious Heart. It is warm and it is on fire for love of you. Hold steadfast to Me, I will protect you. You are doing My work, I will never abandon you, you are My precious child and I love you.
The road may seem rocky, but it will never be the same for you. I have changed your heart, you are My true soldier, dedicate your heart to Me. I need you to do My work. If the world scuffs you, hold fast your gaze on My face. I am your God, I am your Savior, I am your Lover and I am here with you in your heart. Your true home is not here on this earth, it is in heaven. Use yourself as My shell and let Me work in you. You need not worry what you are to wear, what you are to do, follow Me. You know now what it feels like. Let go of yourself. No time for fear or anxiety, you needn't worry anymore. I am your God and I will use you, but you must let go of self, no fear, no anxiety. I am your God and I am with you. I am running your life, I need you whole, I need you feeling good, I am with you...
Jesus: My child, harken to My voice, listen to My words, wear your cross as protection. I am your God and I will be with you in all you do. I am your God, cling to Me.
July 17, 1993
You are Carried by Angels (excerpt)
Jesus: I am your God and I am not far from you ever. You have moved from Me as you become busy. Each day you need to be alone with Me. Just as you eat food, you need to be close to Me or you will have a wanting and longing in your heart.
I am waiting for you to come to Me, each day, and I am always here. Nothing should be more important than this private union with Me. You are very distracted by things I do not want.
I want you to spread My work, but I will guide you. I will do My own work; you can go at a slow pace. I will work in you if you let Me. Calm yourself; soak in My presence; be alone with Me in your heart. Let the distractions of this world pass you by; let go.
Sing: Little Child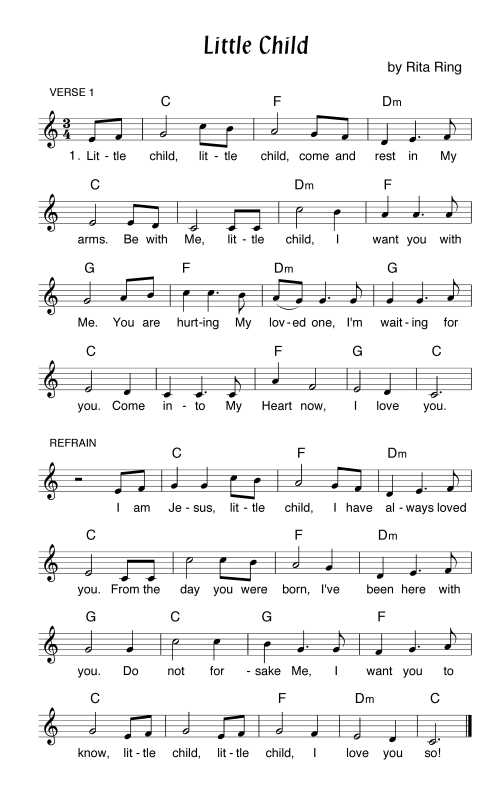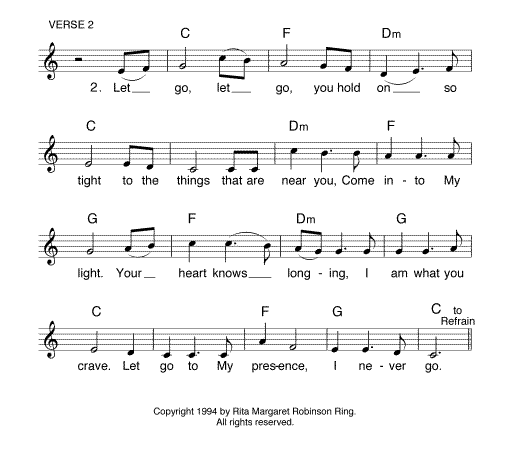 July 17, 1993

Let Go and Let Me Run Your Life

Jesus: I am your God and I am with you. Let go and let Me run your life. I am with you now in your confusion and your doubt. I will be by your side to guide you in all that you do. Be attentive to all that I tell you. Listen to My words. Do not discount anything that you hear. I am guarding your life and watching out for you. Soak in My presence. Know My hand is in everything you do. I am Jesus, your loving God and I love you so much. Do you believe, My child, that I will really watch out for you? Concentrate on My love for you, soak in My presence, see My face. My hand is in your life. You must know that in your heart. I love you.

I am truly this close to you. What you feel is My presence. From this day forward, put doubts away and confidence must abide in your head. This is very offensive to Me after all I have written to you. Believe – you are My precious child. Believe and enjoy the love of the One, True God. A Heart on fire with love for each of you, My heart is ablaze with infinite love and it is endless. Know that all Power comes from Me and I am by your side, watching, guarding and loving you. Oh, why do you doubt Me and look for assurance in these earthly people and possessions? Listen to Me; I am the Way, the Truth and the Life. All life comes from Me, through Me, with Me and in Me. You must turn all your cares to Me and let go of these earthy obsessions.

Throw your doubts out the window, focus on Me: My words, My voice, My presence, My truth, the will of My Father, and Love! All these lead to the peace and joy of the heart, other things can lead you away from Me and therefore be to your detriment. My ways are right; many other ways are not of Me. I am the way, the truth and the life. Anything that leads you away from Me you should not follow. My paths are direct and sure. Open your heart up, to let Me light your way. Take the blinders from your eyes. What good does it do a blind man to walk the wrong road – he goes nowhere that leads him anywhere. He must follow the right path or he is lost. You do not want to be a lost child – take the blinders off your eyes, follow only My path, open your heart and let Me lead the way. You don't want to be lost. I lead you down the right path to everlasting life. You will never lose your way if you open yourself up to Me and surrender to all that I have planned for you.

I am God, the God of Jacob, Joseph, Abraham and all your Fathers.

Song: Little Child

July 22, 1993

My Joy is Upon You

Jesus:

Yes, My child, I am with you and I won't go away. I love you very much and I want to be close to you. Write My words exactly as I say them. I am Jesus and I love you so much. You know Me in your heart. My love is alive and it is inside of you. Hold on to how much love I have for you. I love you and I am God – What more could you want. Others are sad andsick and tired; they are still My beautiful children but they are not perfect. You must lovethem for Me. Show everyone My love. That is your job: a smile, a look, a recognition that theyare of value. Each person is so valuable to Me. I love them all so much – even in their darkness. I am deeply loving their hearts.

In your darkness I am always there loving you. You are not alone – I am with you, My child. When you are down My hand is ever upon you and I am with you at the darkest hour. Life is so simple – you are making it confusing. Live and enjoy its fruits. My heart is spreading joy and love to you. Don't give into sad or angry feelings; focus on My love, My direction, My being in every moment of your life. I am there when you are bowed down. I am there in your car at the moment of an awaiting wreck. I catch you lest you stumble and fall and I am your comfort, your love, your peace, your strength. I am truly alive. I dwell inside of you. You never, ever, walk alone. I am with you every step of your path. I come to you and I stay with you; know I am truly there with you.

Let Go - Enjoy - I am doing the driving. You are only acting doing My will. You are powered by Me and I have important work for you to do.

I will take care of you as a mother for her child. I am your God and I am with you and I truly love you. That is what you need to know – to bring such joy to your heart, I will take care of the details. Love, live and smile, for My joy is upon you now. I am standing by your side. Do you feel Me there? Concentrate, for I am here; I am here. I love you, child.

Faith is the answer. You must have faith. Walk in the truth. I am in you and dwell in you. FAITH - feel My presence, My child.

R.

I give you my face, my Lord to smile your smiles and give you glances of love. I give you my hands and my heart to touch the lives of others. I give you my feet to walk your ways and I give you my life so that you may use me as you wish.

Jesus:

I want to use you, My child, to do My work on this earth. I want to love with your heart and smile with your face. You are precious to Me and I clothe you with dignity and honor. I see you as precious. I am your God and I love you. Breathe in the richness of Jesus Christ. Breathe out all that is not of Me – breathe in Jesus, out worldliness; in love, out fear.

September 28, 1993 Tuesday

Light Up My World

Jesus: You are My precious child, I am so close to you, reach out and you will touch Me by your side. You shine like a morning star because I created you and I love you so. Know your dignity, little lights in this world, you are loved by the one true, God. You are My precious creation. Hold tight to this. Know I am shining bright on you, unworthy though you are, you are the light to the bowed down, the spark to the fire. You are what sets love in motion, by My love generated and alive in your heart, you are My favored children, beloved of My Father. Look upon yourself with dignity and honor. You are clothed so by God. Shine little stars in this dark night. I am your God and I have all the power, don't ever doubt Me little one, I love you so much. Come to Me and let Me shine on you and fill you with My gifts given freely to you. Little lights, light up My world, stay rooted in Me, shine your brightest that I might live in you and help My children through you.

I am God, I am all powerful, I am the light. I am the way, the truth, the light and I am the God of this whole world, tell all of My glorious love for them. Proclaim it from the housetops that they are of dignity because they are created by God. Build My Kingdom. Come close to Me. Let Me touch your lives, I love you so much, little ones.

October 4, 1993 Monday

Smile

Jesus: I come to you, little one, in the night. My hand rests on your shoulder and you walk not alone. You are guarded by Me, My work is there for you to do. Strive, always, to be doing My work, even if it is just smiling. Smiling is important work. My work waits and if you don't do the work I have planned, it does not get done. My job is top priority, all else falls into line when you give Me My due and all else falls out of line when you cheat Me. Smile that others may know your beautiful Savior. He is alive in each of you if you allow Him to be.

November 17, 1993 Wednesday

The Spirit Fills Me

Jesus: I am Jesus Son of the Living God. I am truly present in the Eucharist.

R. Turn an ear to me, oh Lord. I watch, I wait. Turn an ear to me oh, Lord. Listen, to the voice of my supplication as one crying in the desert. Make way the way of the Lord. He is Mighty; He is deserving of all honor. He is to be praised, at His Name, all knees must bow and He is our God. One, True, magnificent and holy.

What can man do for God? Who are we that He should bother with us lowly creatures? But He bids us to come and sup with Him. He bids us to open wide our hearts and let Him in, and do we dare say nay to such an offering, or do we open up our hearts and let Him possess our souls? Oh, Jesus I am open to hear God's will for me. Let my mind be opened to all Your messages. Let the wisdom and understanding of the Spirit come into my soul so I may know You more and more.

You, Oh Spirit, You are He who fills me. You fill me to the brim and I am overflowing with Your goodness and Your works. I want to be Your empty vessel; permeate my soul and dwell there in that I hear all You speak. To You I must remain selfless and unattached to this world. Give me all the strength and grace I need to grow on this path to You. It is in the Eucharist that my weary soul is made whole. It is in You that my heart is opened and I am filled with Your great light. As one crying in the desert my heart is opened and You penetrate my soul and I am filled to the brim with Your works. Your works, indeed, oh Lord are so good.

Let me open myself and let You in, body and soul, to dwell in me. I beg of You in Your goodness to open me more and more to You. I am Yours, body and soul, to do with as You wish. In all my sinfulness and flaws, I am in awe of Your presence to me.

Come, Lord Jesus, I want to dwell in You. You are the living God. I am opened by You. I only need be willing to let You do Your work. The Spirit of God is upon me and God, the one true God has come among the people in their brokenness. We have a sharing in His life in baptism. Oh Lord, You are so great. I bow before You and kiss Your altar. Come into our hearts, flow in our souls as a bubbling creek washing out our impurities and cleaning us by Your greatness. May the Spirit of God dwell in our soul and may we be as He calls us to be. We are not worthy! In His goodness and mercy He comes and dwells in us.

Alleluia. Praise God for all He has done for us. Alleluia.

Jesus: The devil keeps you fixed on your flaws and problems. Jesus says. Be united to Me. Do not focus on your unworthiness, Unite to Me. You must focus on My presence and how I am with you. Focus On Me. Be selfless. Focus on My presence in you. I am with you NOW. I am truly present in the Eucharist, Body, Blood, Soul and Divinity. I am your beloved Spouse. Focus on the marriage of Our souls.

Looking at the Divine Mercy Picture:

I stand at the door of your heart. Will you let Me in and be in your soul?

Hold not back, for I am great and I can change your heart to be more like Mine. The more you come and plead with Me, the more I will fill your soul with all My gifts for you.

"You were hungry and I fed you. I gave you manna in the desert. I fed your starved soul and your ways were directed on My path."

R. Glory to the Lord who loves us this much, to come this close to us. He is alive and present in us. Come Lord dwell in us! Alleluia.
December 26, 1993 - Sunday

Whatsoever You Do to Your Brother, You Have Done unto Me

Jesus: My child,

It is with a bleeding heart I come to you this day — the day after My special day! I know all about the trials and you withstood them very well. When you are suffering, I am the closest. Try to feel Me right with you always. If someone is being smart to you, know, My little one, they are being smart to Me. Whatever others do to you they do it first to Me. It is easy for satan to use someone to attack you and for them to think you are weak and I can do anything to push this one's buttons. No, little ones, you may think I can do whatever I want and get away with it because this person doesn't fight and forgives. I say to you, "Woe to you who push your brothers with your ugly speech. You do it to Me first. Woe to he whose tongue is as a rattlesnake: you rattle roll to your brother, but you rattle to Me. All those who sit and watch such an episode or hear are affected."
"Woe to you who have given ugly example to children: I will personally hold you accountable for every word you speak in front of innocent children. You speak not to the person, but to all whose ears hear. Woe to you, your snake-like ways will come to haunt you, My child. Your tongues are that by which you receive My body; your tongue should be kept so holy.

Guard your tongue against foul talk, abusive language and scourging your brother. You will be held accountable for every misdeed you performed against your precious brother and in front of any bystanders. All will be made known in the end. Every deed will be brought into light. Guard your body. Do not use any abusive talk or ugly words. You are My precious one, in communion you receive the Son of Man. Respect Me, My little ones. He is your brother. Whatsoever you do to your brother, you have done to Me and you will answer for all your misdeeds."

It is so silly to think that no one will hear what you do and you will not be found out. All will know the snake-like ways you so carefully hid. All will be brought into light and you will be held accountable for doing them to Me because I give you your brother to love. Guard your speech. Guard your ways. See the whole picture. What you are doing to little ones who hear. You will be judged also for giving bad example. Just as you expect Me to account all those good deeds you performed. You are accountable for your bad deeds against others.

I am Jesus, Son of the Living God. I came to show you how to live. I am gentle. I am kind in Heart. I love you, My little ones, many have evil ways and I still love you. I did not fight and argue back. I was silent. A person who taunts you wants you to fight. Be of a pure heart and do not answer them back. This is satan who is out to taunt you. Do not disrespect your brother even when he disrespects you. All he says, he says to me first and he will truly answer for his deed. If you have wronged your brother, tell him of the wrong and ask for forgiveness, then beg forgiveness from Me. It is in your sorrow and the recognition of it to your brother that God forgives you.

You are the light of the world; see that your works are a light to your brothers. Guard against dark ways. Example is the best teacher, to constantly teach ugliness is to teach the biggest lesson of all. Just as a parent who is loving teaches love to his little ones, by his actions, a parent who is selfish and angered teaches children such lessons.

Woe to you who perform vile acts in front of others, especially My little innocent ones! I will call you on your unrepented acts. To pray the "Our Father" you must repent your sins. Pray this prayer often. My Father is so pleased with the recitation of this prayer. He listens attentively as His little children address Him. He loves you to call Him Father. He is a Father Who loves His children and loves them to come to Him in prayer.

What you do in the dark will be made know in the light. All your deeds to your brothers will be brought to light. Guard your ways and strive to be holy. Be of a light heart. What is of account here is doing it for the honor and glory of God. It must be for God's glory. God is watching you like on a silent stage.

Think of all your actions being brought to light; guard against evil speech. The tongue is a party to much sin and then it is the way you receive Me, Jesus, Lord. Make your tongues so holy. Remember the snide remarks you make to your brother are snide remarks you make to Me. See Me standing there when you speak to your brothers. Even in his ugliness, see Me standing there in your brothers. Respect each other as a creation of the Father. When one is being cruel to you, pray for them and drive away satan, he is influencing their tongue. See your brother with a snake around him and struggling. Would you go and fight with the snake? Cast out the devil in My Name; don't argue with the devil. See your brother as being attacked and unable to help himself — do not listen to his utterances from his tongue when being attacked. It is not he who is out to trip you up, it is the evil one who has attacked your brother. See him in his struggle.

A person who taunts you is anything but a figure of strength; he is a figure of weakness. Look at him as coming from a bad place and needing your prayers. Do not listen to vile and nasty remarks. You are as I see you. You are as I see you in your holiness and goodness. Guard yourself. I will be your fore guard and your rear guard, I will help your brother if you pray for him. Pray he does not continue down his dark road. He usually is not praying for himself at such a moment, so you need to pray for him.

Do not allow yourself to be attacked by others. It is satan who uses your brothers to get to you. Cast him out and ask for My strength. You will be judged — how you respond to your brother. Strive to be Christ-like. Realize he is a figure of weakness, not strength and pray for him and strength for yourself.

I am He Who is forever by your side guarding you. Do not go it alone. Turn to Me and I will give you strength. It is no myth, little one. I am this close and this personal with you. Treat Me like a person who is right there. Do not overlook My presence. In love and in adversity, I stand by to be your guide. I am He who never leaves you — you are never alone.

I am such a good God. Your life will become so much easier when you realize I am right by your side. No one can hurt you and get away with it. They will answer to Me if they do not repent. Repented sins will be forgiven and unrepented sins will be brought to light.

You must be truthful in your examination of self. As soon as you realize that you have offended your brother, and it is prudent to do so, go and beg his forgiveness and then pray to be forgiven. I love you even when you sin. I love the truth. I want the truth. Deception is the work of the devil. All evil ways will be made known in the light and woe to he who has accused his brother of his own sin. Such deception is indeed the work of the evil one and will not go unpunished.

Review your sins often during the day, clear away the rubbish. Confessing your sins is cleaning for the heart. It is freeing for you. Denying the truth keeps you stuck to the sin. Examine your consciences, ask for guidance on how you have offended others by your words, thoughts and example, and beg to be forgiven. Tell your brothers of your wrong and ask for forgiveness. If he does not forgive you, he will have to deal with Me. Do not feel guilty; go to confession and do as the priest directs and free yourself of guilt. Satan wants you to wallow in your guilt. Move out of your sin with resolution with God's help to try not to sin again.

Oh, little ones, it is not the sin as much as the unrepented arrogance of an act. This displeases Me so. This is so rooted in the devil, to offend another and then to act innocent or blame another for your sins. Such vileness is from satan. Repent, I tell you — go to confession and confess your wrongs be freed of your sin, unrepented sins will be punished. Listen to Me and follow the words of the Master. Follow My example to love your brothers at all times and respect them as the temple they are. Kindness and love for one another — this is paramount. Strive to be Godly; strive to be as He expects you to be. Guard your tongue, little ones; it is by this tongue you receive God, the Savior. Do not give in to abusive talk and snide remarks; speak with love to your brother.
John 17: 11-26

I am no longer in the world, but they are in the world, and I am coming to you. Holy Father, keep those you have given me true to your name, so that they may be one like us. While I was with them, I kept those you had given me true to your name. I have watched over them and not one is lost except one who was destined to be lost, and this was to fulfil the scriptures. But now I am coming to you and I say these things in the world to share my joy with them to the full. I passed your word on to them, and the world hated them, because they belong to the world no more than I belong to the world. I am not asking you to remove them from the world, but to protect them from the Evil One. They do not belong to the world any more than I belong to the world. Consecrate them in the truth; your word is truth. As you sent me into the world, I have sent them into the world, and for their sake I consecrate myself so that they too may be consecrated in truth. I pray not only for these but also for those who through their teaching will come to believe in me. May they all be one, just as, Father, you are in me and I am in you, so that they also may be in us, so that the world may believe it was you who sent me. I have given them the glory you gave to me, that they may be one as we are one. With me in them and you in me, may they be so perfected in unity that the world will recognise that it was you who sent me and that you have loved them as you have loved me.

Father, I want those you have given me to be with me where I am, so that they may always see my glory which you have given me because you loved me before the foundation of the world. Father, Upright One, the world has not known you, but I have known you, and these have known that you have sent me. I have made your name known to them and will continue to make it known, so that the love with which you loved me may be in them, and so that I may be in them.



May 4, 2020
Mary: Pray to the Holy Spirit.
Keep consecrating to the Sacred Heart and my
Immaculate Heart as I have told you.
Do not let up on your prayers –
China is the Eucharistic Center of the world.
I appear as Our Lady of Clearwater to
deliver these message from
God the Father –
25 years later May 5, 1995
26 years ago this was blocked May 4, 1994.
I am Mary your Mother –
Tell Sheila to read my message
from 2 days ago and this
message
and May 5, 1995
May 4, 1994
and do the rosary in today's
daily message from Blue Book 10.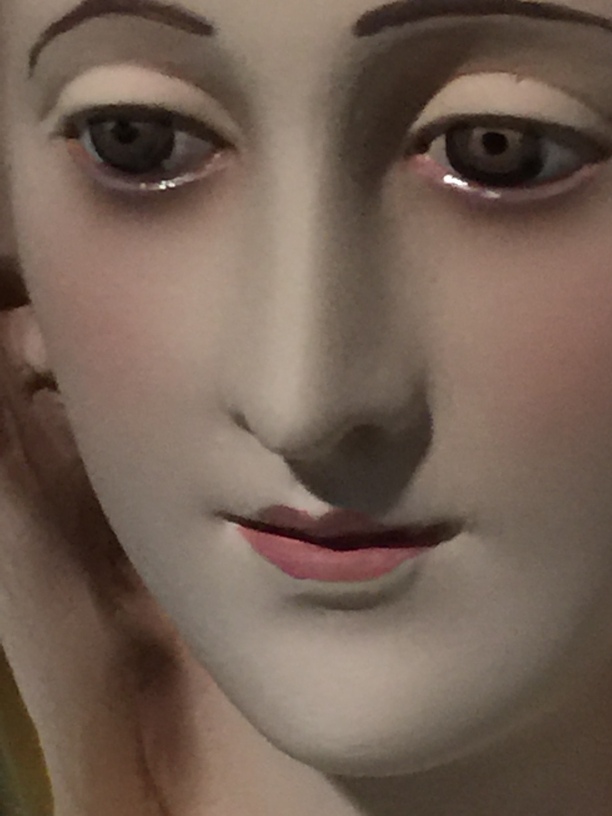 May 5, 2020


Pictures from May 5, 2002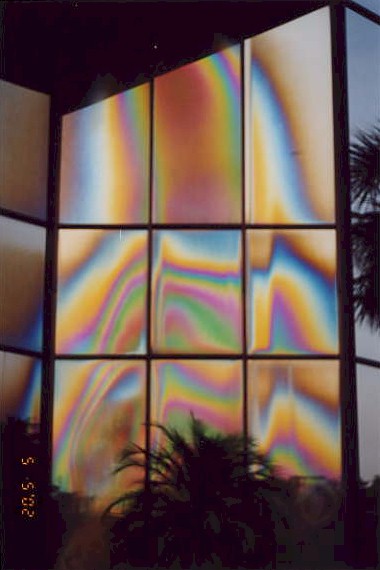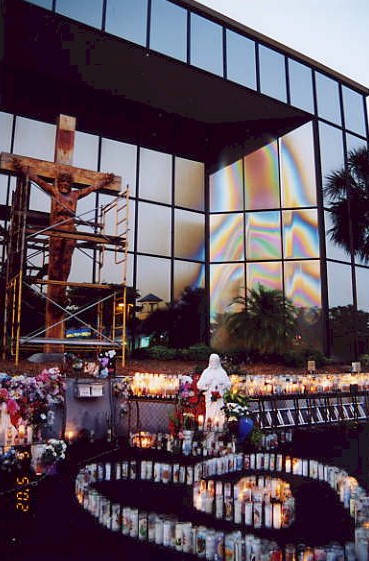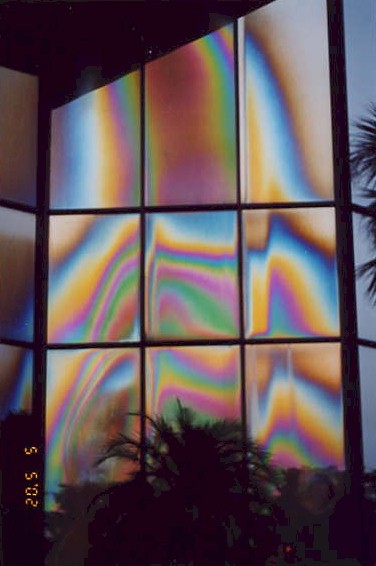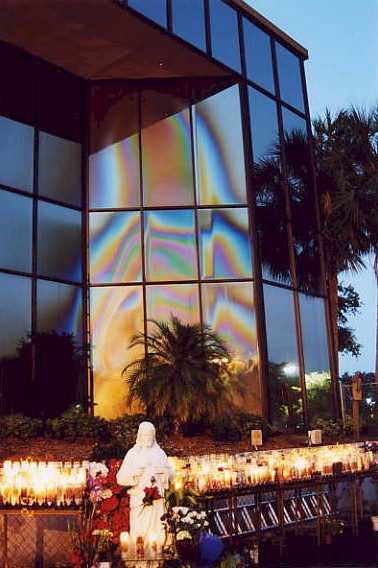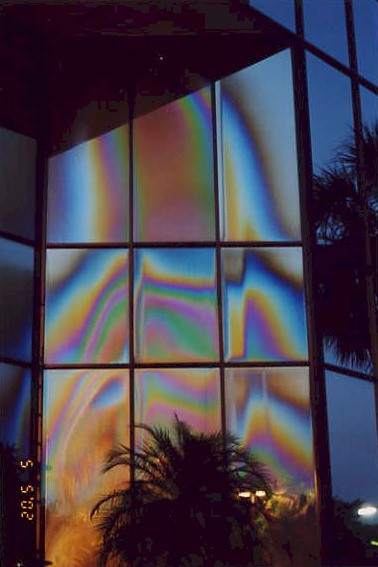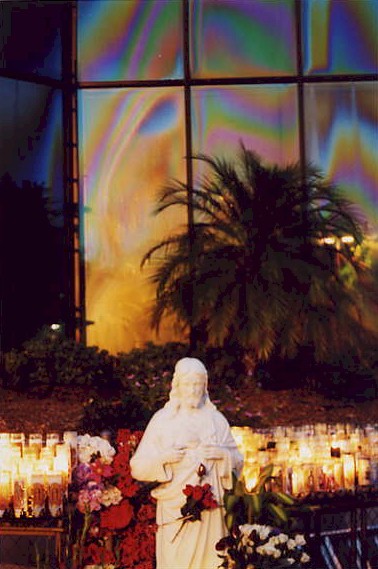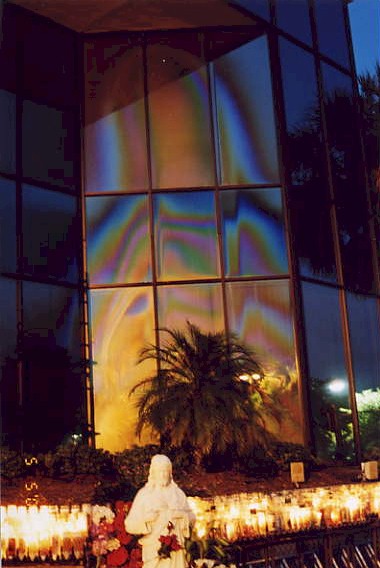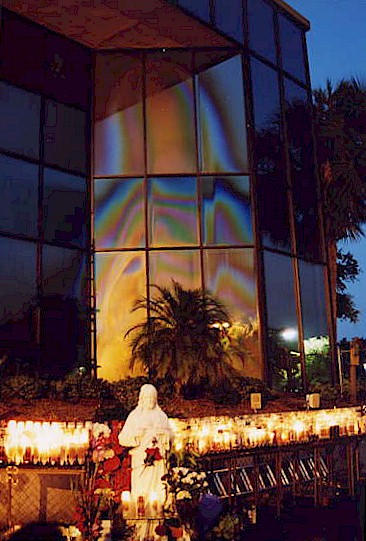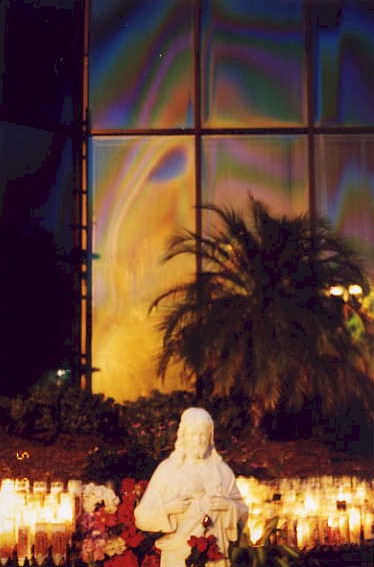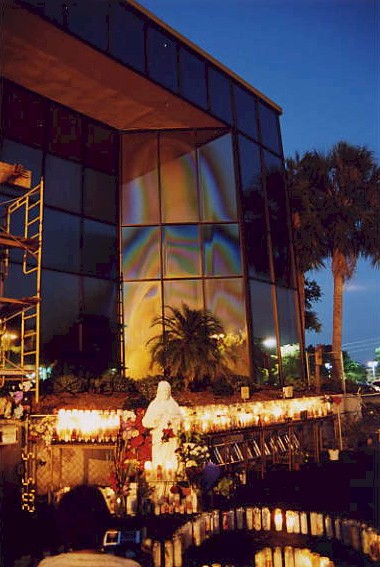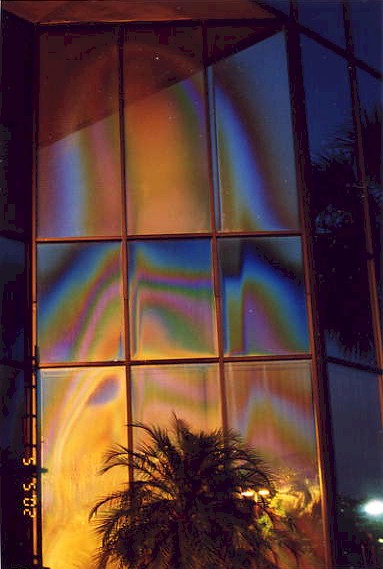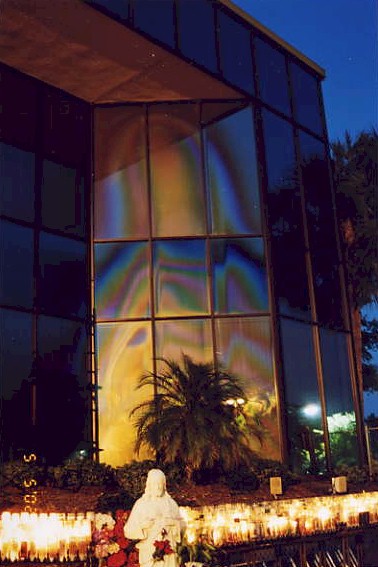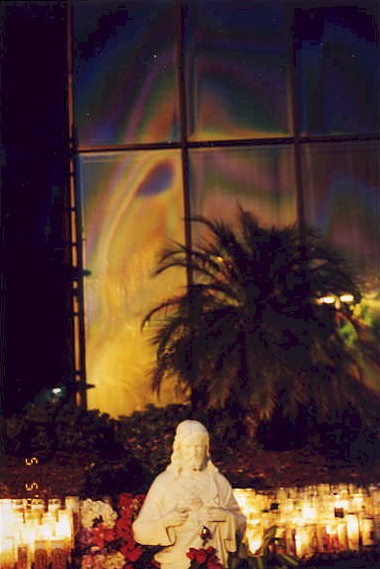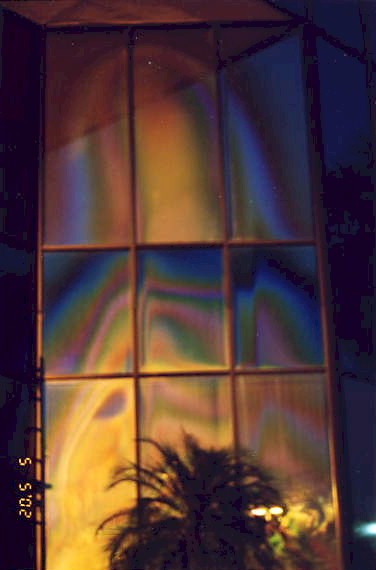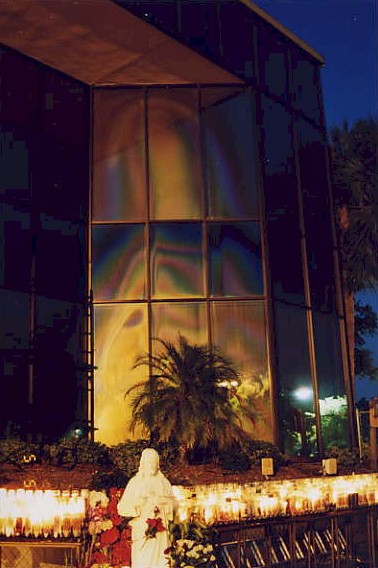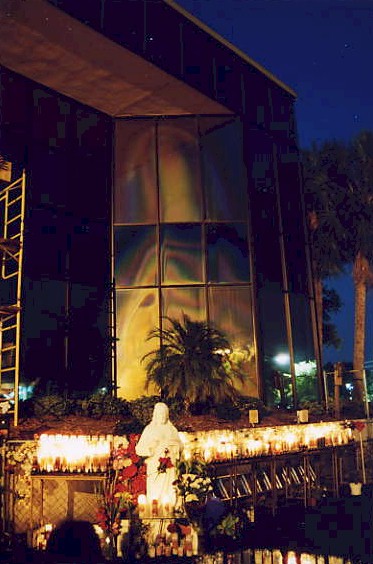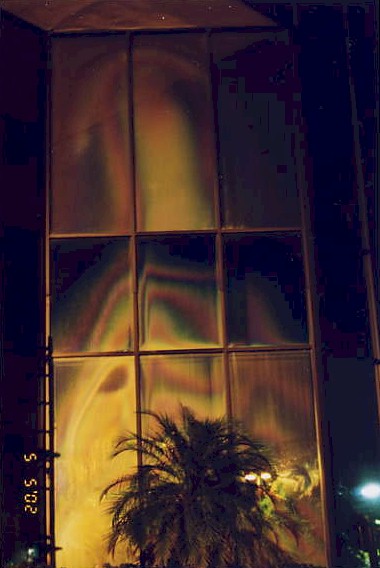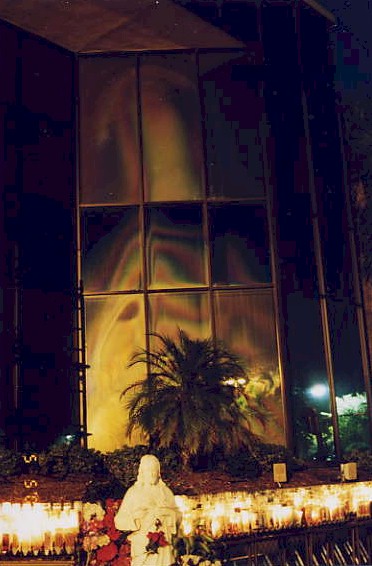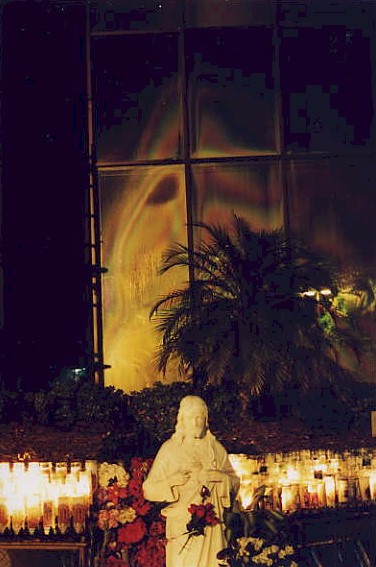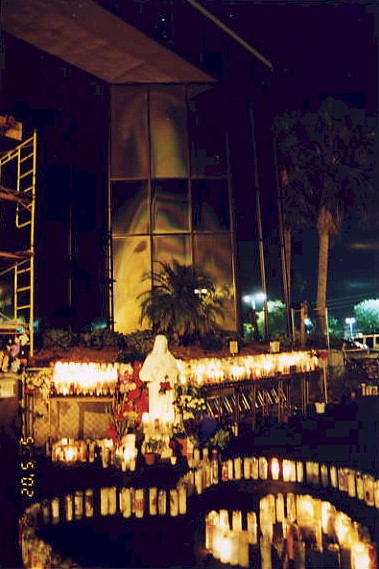 What is important is praying to the Holy Spirit.
Do not fear – pray, my children.
I love you, I am your Mother,
Mary, I love you my precious
child.