November 11, 2020
November 12th Holy Spirit Novena
Scripture selection is

Day 8 Period I.

The Novena Rosary Mysteries
for November 12th are Joyful.
Rita is doing Nov. 13th in China
The Church is closed.
Please tune in on the Radio.
Please pray for healing & our country
Pray united and tune in to the radio.

Please pray for Special Intention, funds,
and the mailing, especially for Jeff.

Pray for Dan, Jeff, Fr. Joe, Larry & Annette.
Pray for Fr. Joe, Dan, Melanie, Mary, Sanja, Rita,
Jim, Rosie, Louie's family, Carol R. & Family –
Madonna, Christopher, a special couple,
all Shepherds of Christ intentions on lists.
Pray for China and the mailing.
Also pray for Urgent intention.
People, please spray your state with Jesus, Mary and Holy Water for the election.

Prayer for Grace for Election and our Country
Dear Father united to Jesus in the Holy Sacrifice of the Mass, the Sacrifice of Calvary sacramentally made present, celebrated around the world, in the Holy Spirit. We offer up all we do united to the Mas. We unite in one mind and one heart as members of the mystical body of Christ, with Christ our head in the pure and holy Hearts of Jesus and Mary, through the powerful intercession of Mary with all the angels and saints and souls in purgatory, and we beg for the saving grace, for our country, the United States. Please help us. We further pray for unity to always do the will of God in love. We spread the Blood of Jesus on the leaders and people of the United States and cast the devil into hell. We consecrate our country to the Sacred Heart and Immaculate Heart and all our dioceses, and beg for an outpouring of the Holy Spirit. God help us. We pray for our families, the priests, the Church and the world. In the Name of Jesus please hear us, we pray. We pray for our president and leaders. We pray that we are united as one nation under God to work together in love as God wants.
November 11, 2020
May 16, 1998 - Prayer to the Father
My Father,

With my whole heart I desire to consecrate the whole world to the Sacred Heart of Jesus and the Immaculate Heart of Mary. I wish with my whole being for the salvation of souls and that man live according to Thy Holy Will. I pray my Father that we may be one in You and Your Son Jesus and the Holy Spirit that we may intercede to You for this cause.

It is this burning desire within my soul to spread the consecration to the far ends of the earth, that the cries of Your children are cries of glory and honor and adoration, praising God as their God.

My Father, at this moment a soul hangs on the edge of death. For all eternity they will go to a place. It is not the plot of this soul as it trods this barren land to decide on the edge of death. You created us that we would grow in our oneness with God, that we would mature more and more in our image and likeness to God.

And so My Father, I pray with every cell in my body for this earth. In the name of Your Son Jesus I consecrate all the souls of this earth to the Sacred Heart and the Immaculate Heart of Mary in the Holy Spirit in union with the Holy sacrifice of the Mass with all the angels and saints and the souls in Purgatory.

I beg You Father for mercy.
I beg You Father for assistance.
I beg You Father to help us to spread this consecration to the far ends of the earth.

Please help us. We are helpless little ones coming in the heart of our Mother, bleeding from our wounds and our sins.

Your Son, Jesus Christ, shed the last drop of His Blood for the salvation of mankind. We wish to unite in this sacrifice, sacramentally made present in the Mass all over the world at every moment. Help us to make reparation to You for the sins of men.

Please my Father, help us. Held in the heart of Mary and the Heart of Jesus we come as the children of Eve to beg for the Reign of the Sacred Heart and the Triumph of Mary's heart. Look upon our love, Your shepherds in the Shepherds of Christ, our sacrifices and devotion to You Our Beloved Father. Come by the means of the Holy Spirit and sanctify us and make us whole, that we are one in Your Son Jesus, praying to You, Father, in the name of Your Son Jesus in the Holy Spirit united with all the angels and saints, in the heart of Mary. We beg for help for special intentions concerning the Movement. We beg for help to reach the Churches to give these prayers of Jesus to them, to reach the schools and the family. Help we cry as poor banished children of Eve. Help us Father to do this work the Good Shepherd has entrusted to us. Help us to be one in You that we act as intercessors to help this world to be turned to God as their God, loving, honoring and adoring Him as the Lord of Host is truly present on His throne.

We are Your children Father, we implore You to answer our prayer.
We love You, we worship You, we adore You, we thank you and we sing from the bottom of our hearts, Holy God we Praise Your Name. Alleluia
R. I was on a plane on the way to California and I received this message.

August 16, 1993
Each Child Needs to Know My Love
R. Dear Jesus, Please come to me and write to me now, I really need to be alone with You and hear Your words, please talk to me.
Jesus: My dear child, put your fear and anxiety aside. You are coming for My truth. I am the Truth. I live in you and you are watered by My words of truth. Deception is very troublesome to you when you live in My truth. On any scale deception is not at all funny. Do not give in to the ways of this world. Feed yourself with only that which is of Me. Turn your entire life over to Me, trust in My ways and make them your own. Read and reread each letter, go back to your old letters, know them by heart so My words and thinking will become engraved in you. You must speak from My truth. You must be filled with My wisdom. You must not falter or wonder, but be confident in these words I write to you. My work for you is to speak My truths. You must study them and know all I have taught you. Those are your lessons. All that is not of Me will become so foreign, you will want only to choose My way, but you must teach yourself with My letters.
I am the WAY, the TRUTH and the LIFE and he who abides in Me will have the light of life. The life I give you is not of this world. It is rooted in My words and My truth. Only I can teach you My truths. This world is so full of error. Unless you keep constant in My teachings by reading My words, you will go astray. My words are the food by which you are nourished and fed. My words are your drink, they are your food, they are your all. You will run and not grow weary, you will fly like an eagle. Joy will abound in your heart and you will know that true joy comes only from Me. All other joy is momentary. My joy is everlasting and full to the brim, You, My child, can have this joy if you stay fixed in My words. Savor them and decipher all their meanings for you, this is your truth, this is your victory over satan's lies. This is how you will help others to know Me. Your instructions are very clear, My child. STUDY each letter and try to understand all of its contents. They are words meant for you so you can speak these truths to others. It is not by chance you were chosen by Me, My child.
You are a teacher, you are convincing in all you believe in. Believe in these letters and memorize My teachings until they flow from you as from your very soul. You must put aside your doubts now. Keep these letters by your side. Your life here will be always put into perspective. You will not get caught up in foolishness, or worry for any reason. I am He, I am here. Your work is clear, study and learn My words so they become engraved in you. Speak of My words to all. I am the Way, the Truth and the Life and you are My messenger. I speak the truth to you that you will speak the truth to all. No time to wait, time is so short. Be busy studying My teachings now. Keep them in your purse, underline and read them again and again. These are not just for you, they are teachings of My love for all My children. Each child needs to be told about My love. Reach as many as possible through your speech.
I am by your side, giving you what you need. The crooked ways are made straight, the weary are sent away in rest. Your voice will be My tool to reach many. Make yourself like Jell-O. I will form you into what I want you to be. You must remain formless and be molded by Me. I am this close to you, My child. You will take some knocks, but you will be the key to unlock many doors. Use you I will, let all busy things behind. Focus on Me at every moment. This is My desire for you to speak My truth. I will be with you, little one, do not be afraid. I will tell you the way.
R. Oh my Jesus, how You want me to do this I do not know. Show me how it is to come about or put me somewhere and I will now study Your words for me. For He made me humble and taught me His ways, which are the only ways to go. All other ways are not of any account. His way is the way to victory, the cross that leads us to glory, joy and peace in this life, and glory and salvation in the world to come. He bound up my foolish ways and taught me His truths. My tongue was made clean, and my heart was full of His love. He cast away my doubts and fears and filled me with the gifts of the Spirit. His light He shined deep into my soul and He washed me in His Blood and I was made ready to do His work, an honor that I do not deserve, but long to fulfill for Him, my God, my All, my Jesus. Him I love and He has bestowed on me a great dignity. With love and respect He clothed me and made my broken heart and soul whole in Him. I am the fortunate one to know this one, true magnificent God. I bow in awe at all His greatness.
I am in awe at His love for us all. In our lowliness and sin He reached out and clothed us with dignity and showered us with His love and we were like the flowers after the rain, blessed by Him in His greatness. We are His children, Alleluia, Alleluia. Praise the Lord. Amen.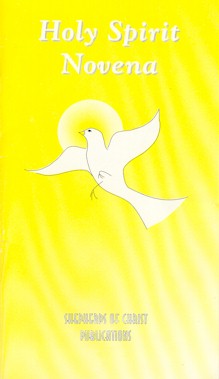 Holy Spirit Novena
Daily Novena Prayers
Opening Prayer

In the name of the Father and of the Son and of the Holy Spirit. Amen.

Dear Father, we come to You in the name of Jesus, in union with Him in the Holy Sacrifice of the Mass, in the Holy Spirit. We come to You united to the Child Jesus of Good Health and the Infant of Prague. We come to You in the perfect, sinless heart of Our Mother Mary, asking her powerful intercession, uniting ourselves to her holy tears. We come to You united to all the angels and saints, and the souls in purgatory.

Prayer for Holy Spirit

We pray for an outpouring of the Holy Spirit on us, to be baptized by the Holy Spirit, that He will descend mightily on us as He did on the Apostles at Pentecost. That the Holy Spirit will transform us from fear to fearlessness and that He will give us courage to do all the Father is asking of us to help bring about the Reign of the Sacred Heart and the triumph of Mary's Immaculate Heart. We pray for the Holy Spirit to descend mightily on the Jesuits and the Poor Clares on the Shepherds of Christ leaders and members and on the whole Body of Christ and the world.

Protection by the Blood of Jesus

We pray that the Blood of Jesus will be spread on us, everyone in our families, and the Shepherds of Christ Movement, that we will be able to move steadfastly ahead and be protected from the evil one.

Healing

We pray for healing in body, mind, and soul and generational healing in ourselves, in all members in our families, and in all members of the Shepherds of Christ Movement, the Jesuit Community, the Poor Clares, the Body of Christ, and the world.

Prayer for Strength and Light

We adore You, oh Holy Spirit. Give us strength, give us light, console us. We give ourselves entirely to You. Oh Spirit of light and grace, we want to only do the will of the Father. Enlighten us that we may live always in the Father's will.

Eternal Spirit fill us with Your Divine Wisdom that we may comprehend more fully insight into Your Divine Mysteries.

Give us lights, Oh Holy Spirit that we may know God. Work within the heart, the spiritual womb of the Virgin Mary, to form us more and more into the image of Jesus.

Prayer to Be One with God, Father, Son and Holy Spirit

We long for You, Oh Spirit of Light, we long to know God, we want to be one with Him, our Divine God. We want to be one with the Father, know Him as a Person most intimately. We want to know the beloved One, the Sacred Heart of Jesus, and live and dwell in Him at all times, every moment of our lives. We want to be one with You, Oh Spirit of Light, that You move in us in our every breath.

Prayer to Be One in Jesus

Let us experience life in the Sacred Heart of Jesus, so we can say as Saint Paul, "I have been crucified with Christ and yet I am alive; yet it is no longer I, but Christ living in me...." Let us live, united to the Mass, all through the day being one in Him. Let us be able to love and know in this elevated state of oneness with our God. We long for Thee, oh beauteous God, we love You, we love You, we love You. We praise You, worship You, honor You, adore You, and thank You, our beloved God, Father, Son, and Holy Spirit.

Prayer to Dwell in the Hearts of Jesus and Mary

We seek to be one in God, to live and dwell in the Hearts of Jesus and Mary, our little heaven on earth, to experience life in the all perfect, pure, sinless heart of our Mother. We want the Holy Spirit to move in us and to be united to Jesus as the Bridegroom of our souls and be a most perfect sacrifice offered to the Father at every moment as we unite in the Holy Sacrifice of the Mass around the world to help in the salvation of souls.

Prayer for the Holy Spirit and His Gifts

Come Holy Spirit, come, come into our hearts, inflame all people with the fire of Your love.

Leader: Send forth Your Spirit and all will be reborn.
All: And You will renew the face of the earth.

We pray for the seven gifts of the Holy Spirit, we ask for perfection in our souls to make us holy, holy souls likened to God.

Dear Holy Spirit, we give ourselves to You soul and body. We ask You to give us the Spirit of Wisdom, Understanding, Counsel, Fortitude, Knowledge, Piety, and Fear of the Lord.

Prayer for the Word Alive in Our Hearts

We know, dear Holy Spirit, the Word in His human nature was brought forth within the womb of the woman. We pray that His word will be brought forth in our hearts as He lives and dwells in us. We want the incarnation to go on in our lives. Dear Holy Spirit, work in us.

Little Prayers to the Holy Spirit

Dear Holy Spirit, help us not to be ignorant or indifferent or weak, help us to be strong with the love of God.

Dear Holy Spirit, please pray for our needs for us.

Dear Holy Spirit, help us to respect God and to avoid sin. Help us to live in the Father's will.

Dear Holy Spirit, help us to keep Your commandments and to respect authority. Help us to love all things as You will us to love them. Help us to want to pray and always serve God with the greatest love. Help us to know the truth. Help us to have the gift of faith, hope, and love. Help us to know what is right and what is wrong.

A Prayer for Intimacy with the Lamb, the Bridegroom of the Soul

Oh Lamb of God, Who take away the sins of the world, come and act on my soul most intimately. I surrender myself, as I ask for the grace to let go, to just be as I exist in You and You act most intimately on my soul. You are the Initiator. I am the soul waiting Your favors as You act in me. I love You. I adore You. I worship You. Come and possess my soul with Your Divine Grace, as I experience You most intimately.
---
First Period
Meditations Nine Days
1. Romans 8:14-17

All who are guided by the Spirit of God are sons of God; for what you received was not the spirit of slavery to bring you back into fear; you received the Spirit of adoption, enabling us to cry out, 'Abba, Father!' The Spirit himself joins with our spirit to bear witness that we are children of God. And if we are children, then we are heirs, heirs of God and joint-heirs with Christ, provided that we share his suffering, so as to share his glory.

2. Romans 8:5-9

Those who are living by their natural inclinations have their minds on the things human nature desires; those who live in the Spirit have their minds on spiritual things. And human nature has nothing to look forward to but death, while the Spirit looks forward to life and peace, because the outlook of disordered human nature is opposed to God, since it does not submit to God's Law, and indeed it cannot, and those who live by their natural inclinations can never be pleasing to God. You, however, live not by your natural inclinations, but by the Spirit, since the Spirit of God has made a home in you. Indeed, anyone who does not have the Spirit of Christ does not belong to him.

3. 1 John 4:12-16

No one has ever seen God, but as long as we love one another God remains in us and his love comes to its perfection in us. This is the proof that we remain in him and he in us, that he has given us a share in his Spirit. We ourselves have seen and testify that the Father sent his Son as Saviour of the world. Anyone who acknowledges that Jesus is the Son of God, God remains in him and he in God. We have recognised for ourselves, and put our faith in, the love God has for us. God is love, and whoever remains in love remains in God and God in him.

4. 1 John 4:17-21

Love comes to its perfection in us when we can face the Day of Judgement fearlessly, because even in this world we have become as he is. In love there is no room for fear, but perfect love drives out fear, because fear implies punishment and no one who is afraid has come to perfection in love. Let us love, then, because he first loved us. Anyone who says 'I love God' and hates his brother, is a liar, since whoever does not love the brother whom he can see cannot love God whom he has not seen. Indeed this is the commandment we have received from him, that whoever loves God, must also love his brother.

5. 1 John 4:7-11

My dear friends, let us love one another, since love is from God and everyone who loves is a child of God and knows God. Whoever fails to love does not know God, because God is love. This is the revelation of God's love for us, that God sent his only Son into the world that we might have life through him. Love consists in this: it is not we who loved God, but God loved us and sent his Son to expiate our sins. My dear friends, if God loved us so much, we too should love one another.

6. Acts of the Apostles 1:1-5

In my earlier work, Theophilus, I dealt with everything Jesus had done and taught from the beginning until the day he gave his instructions to the apostles he had chosen through the Holy Spirit, and was taken up to heaven. He had shown himself alive to them after his Passion by many demonstrations: for forty days he had continued to appear to them and tell them about the kingdom of God. While at table with them, he had told them not to leave Jerusalem, but to wait there for what the Father had promised. 'It is', he had said, 'what you have heard me speak about: John baptised with water but, not many days from now, you are going to be baptised with the Holy Spirit.'

7. Acts of the Apostles 1:6-9

Now having met together, they asked him, 'Lord, has the time come for you to restore the kingdom to Israel?' He replied, 'It is not for you to know times or dates that the Father has decided by his own authority, but you will receive the power of the Holy Spirit which will come on you, and then you will be my witnesses not only in Jerusalem but throughout Judaea and Samaria, and indeed to earth's remotest end.'

As he said this he was lifted up while they looked on, and a cloud took him from their sight.

8. Acts of the Apostles 1:12-14

So from the Mount of Olives, as it is called, they went back to Jerusalem, a short distance away, no more than a Sabbath walk; and when they reached the city they went to the upper room where they were staying; there were Peter and John, James and Andrew, Philip and Thomas, Bartholomew and Matthew, James son of Alphaeus and Simon the Zealot, and Jude son of James. With one heart all these joined constantly in prayer, together with some women, including Mary the mother of Jesus, and with his brothers.


9. Acts of the Apostles 2:1-4

When Pentecost day came round, they had all met together, when suddenly there came from heaven a sound as of a violent wind which filled the entire house in which they were sitting; and there appeared to them tongues as of fire; these separated and came to rest on the head of each of them. They were all filled with the Holy Spirit and began to speak different languages as the Spirit gave them power to express themselves.

---

Second Period
Meditations Nine Days

1. John 14:21-31

Whoever holds to my commandments and keeps them is the one who loves me; and whoever loves me will be loved by my Father, and I shall love him and reveal myself to him.'

Judas-not Judas Iscariot-said to him, 'Lord, what has happened, that you intend to show yourself to us and not to the world?' Jesus replied:

Anyone who loves me will keep my word, and my Father will love him, and we shall come to him and make a home in him. Anyone who does not love me does not keep my words. And the word that you hear is not my own: it is the word of the Father who sent me. I have said these things to you while still with you; but the Paraclete, the Holy Spirit, whom the Father will send in my name, will teach you everything and remind you of all I have said to you. Peace I bequeath to you, my own peace I give you, a peace which the world cannot give, this is my gift to you. Do not let your hearts be troubled or afraid. You heard me say: I am going away and shall return. If you loved me you would be glad that I am going to the Father, for the Father is greater than I. I have told you this now, before it happens, so that when it does happen you may believe. I shall not talk to you much longer, because the prince of this world is on his way. He has no power over me, but the world must recognise that I love the Father and that I act just as the Father commanded. Come now, let us go.

2. John 17:11-26

I am no longer in the world, but they are in the world, and I am coming to you. Holy Father, keep those you have given me true to your name, so that they may be one like us. While I was with them, I kept those you had given me true to your name. I have watched over them and not one is lost except one who was destined to be lost, and this was to fulfil the scriptures. But now I am coming to you and I say these things in the world to share my joy with them to the full. I passed your word on to them, and the world hated them, because they belong to the world no more than I belong to the world. I am not asking you to remove them from the world, but to protect them from the Evil One. They do not belong to the world any more than I belong to the world. Consecrate them in the truth; your word is truth. As you sent me into the world, I have sent them into the world, and for their sake I consecrate myself so that they too may be consecrated in truth. I pray not only for these but also for those who through their teaching will come to believe in me. May they all be one, just as, Father, you are in me and I am in you, so that they also may be in us, so that the world may believe it was you who sent me. I have given them the glory you gave to me, that they may be one as we are one. With me in them and you in me, may they be so perfected in unity that the world will recognise that it was you who sent me and that you have loved them as you have loved me.

Father, I want those you have given me to be with me where I am, so that they may always see my glory which you have given me because you loved me before the foundation of the world. Father, Upright One, the world has not known you, but I have known you, and these have known that you have sent me. I have made your name known to them and will continue to make it known, so that the love with which you loved me may be in them, and so that I may be in them.

3. I Corinthians 15:20-28

In fact, however, Christ has been raised from the dead, as the first-fruits of all who have fallen asleep. As it was by one man that death came, so through one man has come the resurrection of the dead. Just as all die in Adam, so in Christ all will be brought to life; but all of them in their proper order: Christ the first-fruits, and next, at his coming, those who belong to him. After that will come the end, when he will hand over the kingdom to God the Father, having abolished every principality, every ruling force and power. For he is to be king until he has made his enemies his footstool, and the last of the enemies to be done away with is death, for he has put all things under his feet. But when it is said everything is subjected, this obviously cannot include the One who subjected everything to him. When everything has been subjected to him, then the Son himself will be subjected to the One who has subjected everything to him, so that God may be all in all.

4. Revelation 3:1-3,12,16-19

'Write to the angel of the church in Sardis and say, "Here is the message of the one who holds the seven spirits of God and the seven stars: I know about your behaviour: how you are reputed to be alive and yet are dead. Wake up; put some resolve into what little vigour you have left: it is dying fast. So far I have failed to notice anything in your behaviour that my God could possibly call perfect; remember how you first heard the message. Hold on to that. Repent! If you do not wake up, I shall come to you like a thief, and you will have no idea at what hour I shall come upon you.

Anyone who proves victorious I will make into a pillar in the sanctuary of my God, and it will stay there for ever; I will inscribe on it the name of my God and the name of the city of my God, the new Jerusalem which is coming down from my God in heaven, and my own new name as well.

'...but since you are neither hot nor cold, but only lukewarm, I will spit you out of my mouth. You say to yourself: I am rich, I have made a fortune and have everything I want, never realising that you are wretchedly and pitiably poor, and blind and naked too. I warn you, buy from me the gold that has been tested in the fire to make you truly rich, and white robes to clothe you and hide your shameful nakedness, and ointment to put on your eyes to enable you to see. I reprove and train those whom I love: so repent in real earnest.'

5. Revelation 5:9-14

They sang a new hymn: You are worthy to take the scroll and to break its seals, because you were sacrificed, and with your blood you bought people for God of every race, language, people and nation and made them a line of kings and priests for God, to rule the world.

In my vision, I heard the sound of an immense number of angels gathered round the throne and the living creatures and the elders; there were ten thousand times ten thousand of them and thousands upon thousands, loudly chanting:

Worthy is the Lamb that was sacrificed to receive power, riches, wisdom, strength, honour, glory and blessing.

Then I heard all the living things in creation-everything that lives in heaven, and on earth, and under the earth, and in the sea, crying:

To the One seated on the throne and to the Lamb, be all praise, honour, glory and power, for ever and ever.

And the four living creatures said, 'Amen'; and the elders prostrated themselves to worship.

6. Revelation 7:14-17

I answered him, 'You can tell me, sir.' Then he said, 'These are the people who have been through the great trial; they have washed their robes white again in the blood of the Lamb. That is why they are standing in front of God's throne and serving him day and night in his sanctuary; and the One who sits on the throne will spread his tent over them. They will never hunger or thirst again; sun and scorching wind will never plague them, because the Lamb who is at the heart of the throne will be their shepherd and will guide them to springs of living water; and God will wipe away all tears from their eyes.'

7. Revelation 12:1-8

Now a great sign appeared in heaven: a woman, robed with the sun, standing on the moon, and on her head a crown of twelve stars. She was pregnant, and in labour, crying aloud in the pangs of childbirth. Then a second sign appeared in the sky: there was a huge red dragon with seven heads and ten horns, and each of the seven heads crowned with a coronet. Its tail swept a third of the stars from the sky and hurled them to the ground, and the dragon stopped in front of the woman as she was at the point of giving birth, so that it could eat the child as soon as it was born. The woman was delivered of a boy, the son who was to rule all the nations with an iron sceptre, and the child was taken straight up to God and to his throne, while the woman escaped into the desert, where God had prepared a place for her to be looked after for twelve hundred and sixty days.

And now war broke out in heaven, when Michael with his angels attacked the dragon. The dragon fought back with his angels, but they were defeated and driven out of heaven.

8. Revelation 14:1-7

Next in my vision I saw Mount Zion, and standing on it the Lamb who had with him a hundred and forty-four thousand people, all with his name and his Father's name written on their foreheads. I heard a sound coming out of heaven like the sound of the ocean or the roar of thunder; it was like the sound of harpists playing their harps. There before the throne they were singing a new hymn in the presence of the four living creatures and the elders, a hymn that could be learnt only by the hundred and forty-four thousand who had been redeemed from the world. These are the sons who have kept their virginity and not been defiled with women they follow the Lamb wherever he goes; they, out of all people, have been redeemed to be the first-fruits for God and for the Lamb. No lie was found in their mouths and no fault can be found in them.

Then I saw another angel, flying high overhead, sent to announce the gospel of eternity to all who live on the earth, every nation, race, language and tribe. He was calling, 'Fear God and glorify him, because the time has come for him to sit in judgement; worship the maker of heaven and earth and sea and the springs of water.'

Revelation 19: 7-8

let us be glad and joyful and give glory to God, because this is the time for the marriage of the Lamb. His bride is ready, and she has been able to dress herself in dazzling white linen, because her linen is made of the good deeds of the saints.'

9. Revelation 21:1-10

Then I saw a new heaven and a new earth; the first heaven and the first earth had disappeared now, and there was no longer any sea. I saw the holy city, the new Jerusalem, coming down out of heaven from God, prepared as a bride dressed for her husband. Then I heard a loud voice call from the throne, 'Look, here God lives among human beings. He will make his home among them; they will be his people, and he will be their God, God-with-them. He will wipe away all tears from their eyes; there will be no more death, and no more mourning or sadness or pain. The world of the past has gone.'

Then the One sitting on the throne spoke. 'Look, I am making the whole of creation new. Write this, "What I am saying is trustworthy and will come true."' Then he said to me, 'It has already happened. I am the Alpha and the Omega, the Beginning and the End. I will give water from the well of life free to anybody who is thirsty; anyone who proves victorious will inherit these things; and I will be his God and he will be my son. But the legacy for cowards, for those who break their word, or worship obscenities, for murderers and the sexually immoral, and for sorcerers, worshippers of false gods or any other sort of liars, is the second death in the burning lake of sulphur.'

One of the seven angels that had the seven bowls full of the seven final plagues came to speak to me and said, 'Come here and I will show you the bride that the Lamb has married.' In the spirit, he carried me to the top of a very high mountain, and showed me Jerusalem, the holy city, coming down out of heaven from God.

Revelation 22:20

The one who attests these things says: I am indeed coming soon.

Amen; come, Lord Jesus.

---
Scriptural quotations are taken from The New Jerusalem Bible, Doubleday & Co.
Imprimatur granted by Cardinal Hume.
May 4, 2020
Mary: Pray to the Holy Spirit.
Keep consecrating to the Sacred Heart and my
Immaculate Heart as I have told you.
Do not let up on your prayers –
China is the Eucharistic Center of the world.
I appear as Our Lady of Clearwater to
deliver these message from
God the Father –
25 years later May 5, 1995
26 years ago this was blocked May 4, 1994.
I am Mary your Mother –
Tell Sheila to read my message
from 2 days ago and this
message
and May 5, 1995
May 4, 1994
and do the rosary in today's
daily message from Blue Book 10.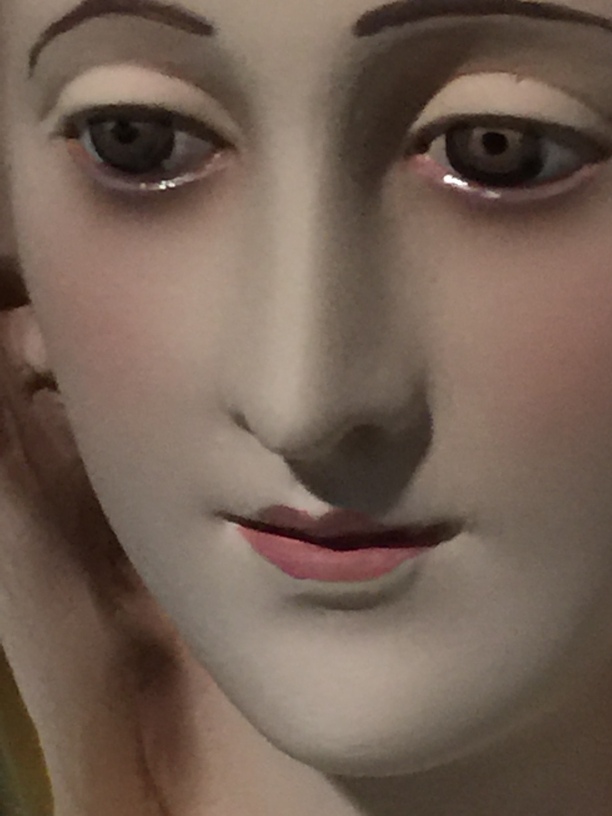 May 5, 2020


Pictures from May 5, 2002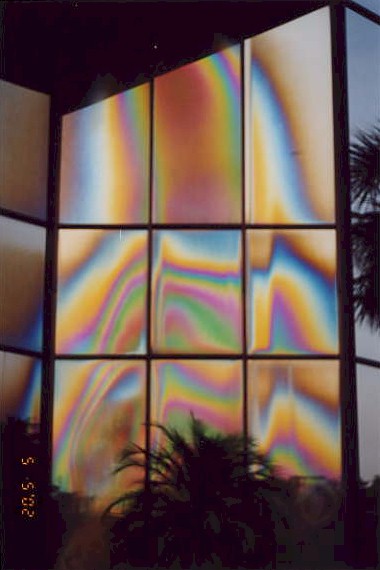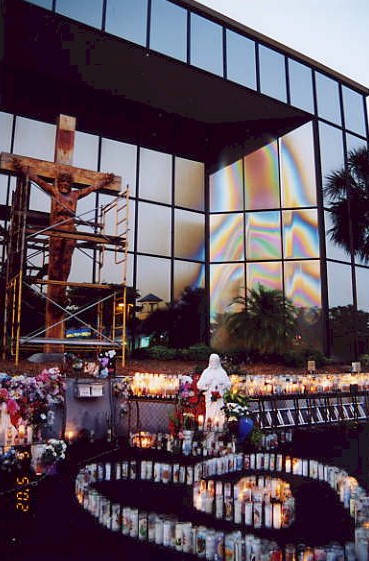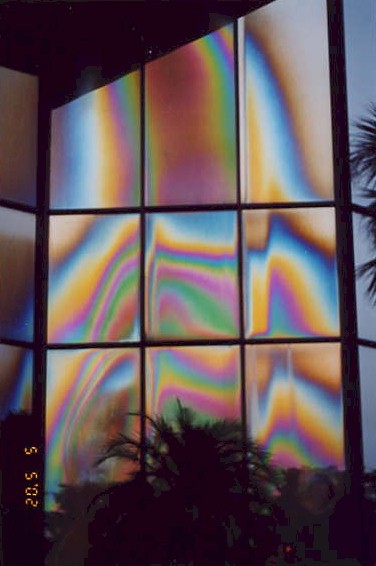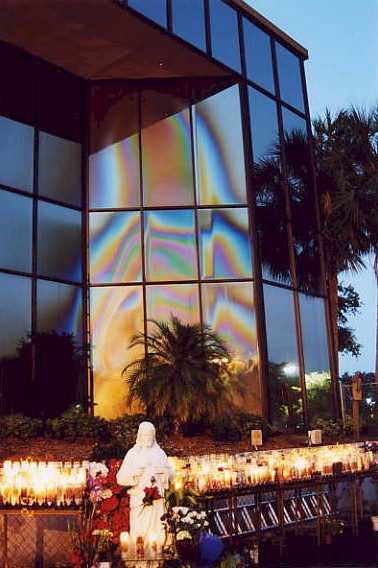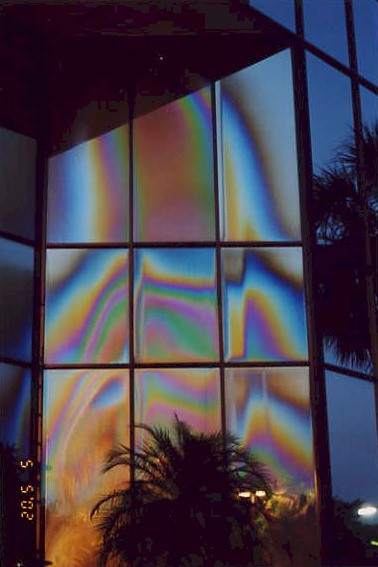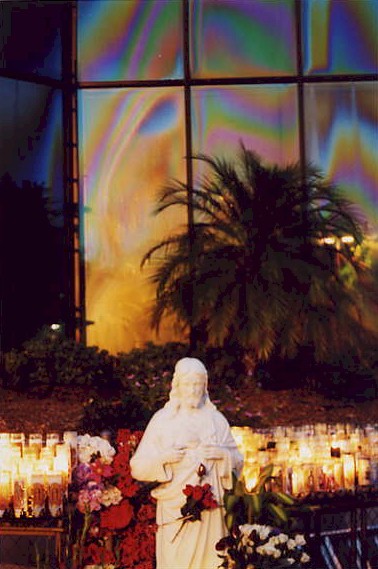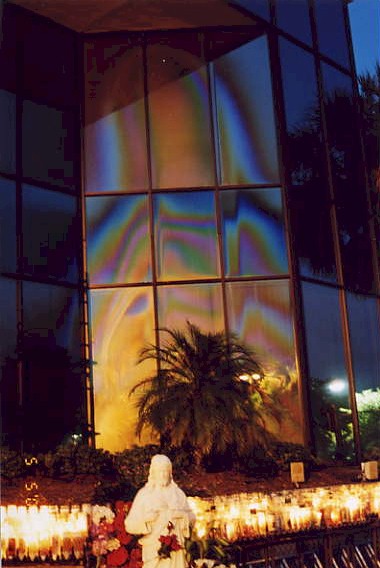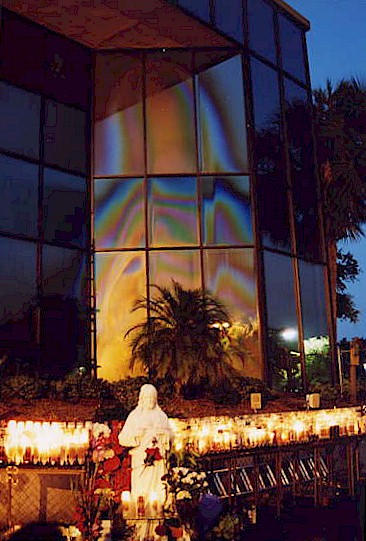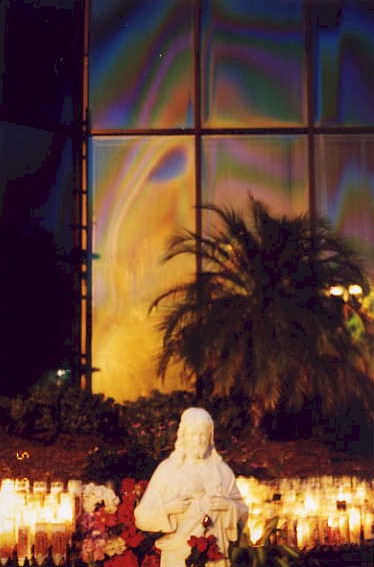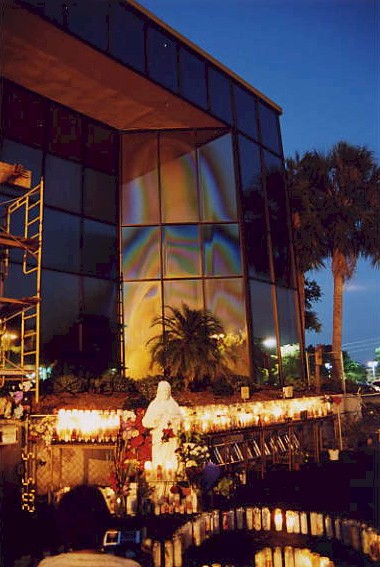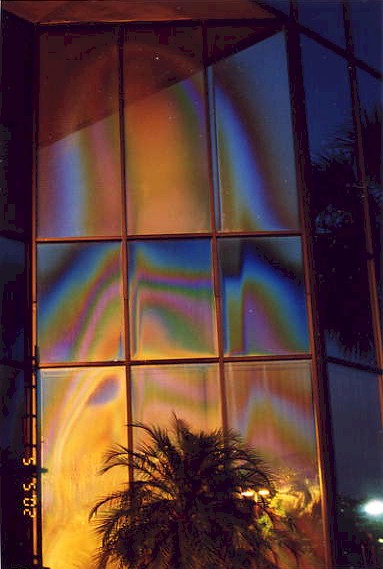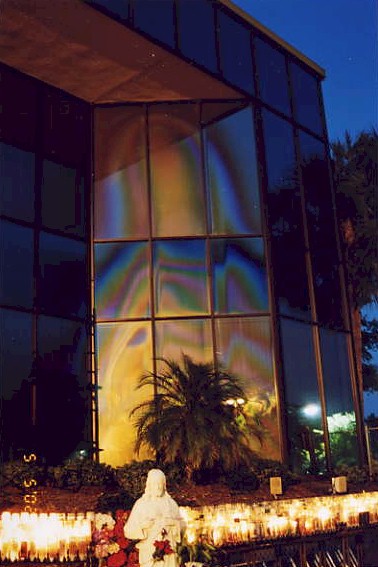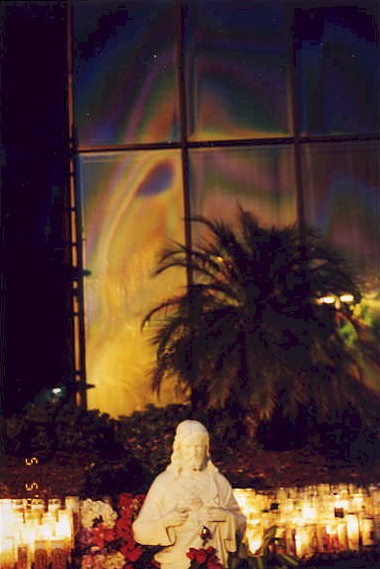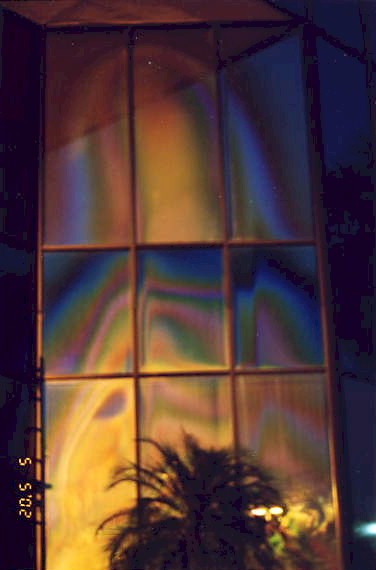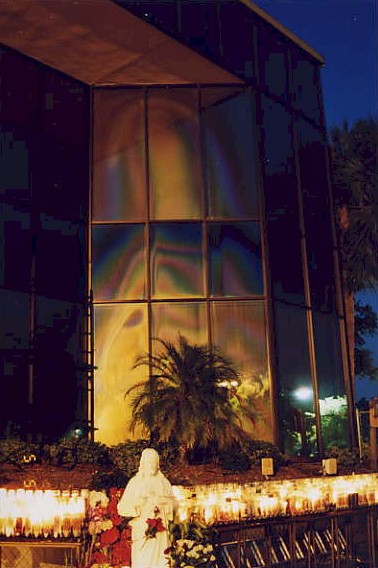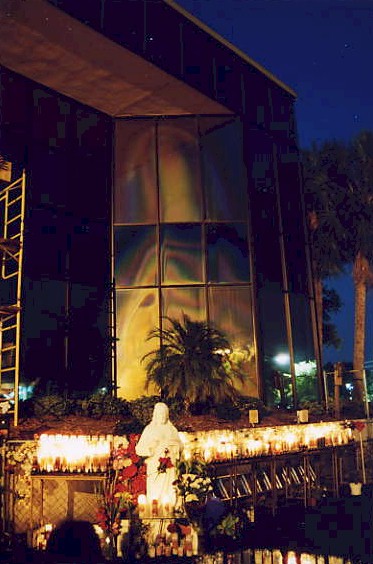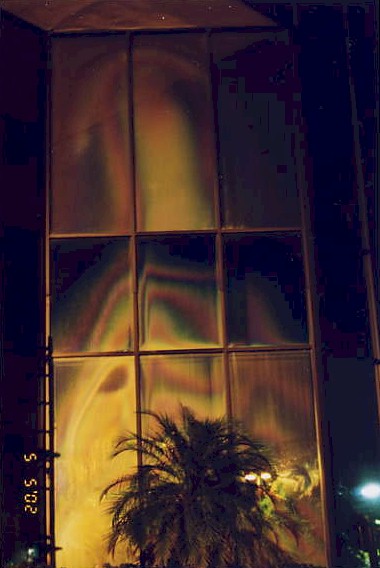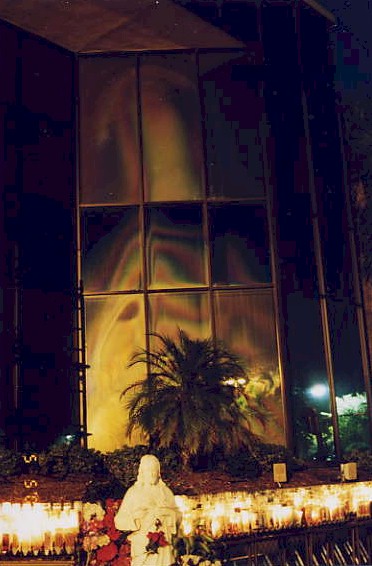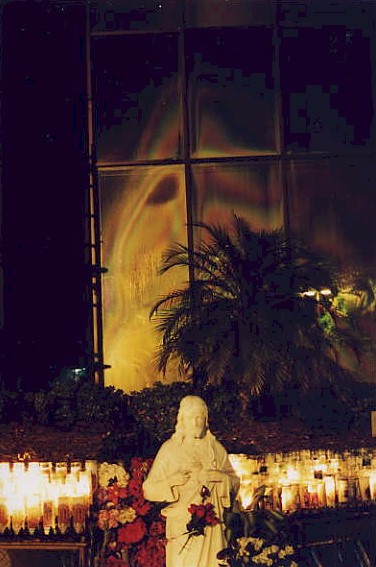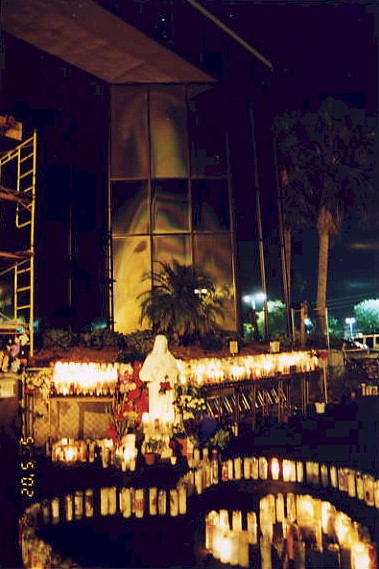 May 2, 2020
Mary:
What is important is praying to the Holy Spirit.
Come Holy Spirit Come and fill us with the fire
of Your love.
R. We love You God with all of our
hearts. Our Lady of Clearwater help us – we
pray during this retreat. We consecrate
the Church and the world to the Sacred Heart
and Immaculate Heart as far as we are able.
We consecrate ourselves to the Sacred Heart and
Immaculate Heart.
We consecrate our families to the Sacred Heart
and Immaculate Heart as far as we are able –
We consecrate our homes to the
Sacred Heart and Immaculate Heart.
We consecrate the United States to the Sacred Heart
and Immaculate Heart.
We consecrate the Shepherds of Christ Movement,
our Centers to the Sacred Heart and Immaculate Heart.
We consecrate all priests and hierarchy to the Sacred Heart
and Immaculate Heart as far as we are able.
We love You, God, thank You,
thank You.
Mary:
I want this said at all prayer
services, first, during this retreat.
Follow with Holy Spirit prayers at 6:20
The 6:20 Format.
I am Our Lady of Clearwater –
Pray fervently for the healing of this
virus and its extinction – pray through
my Immaculate Heart – pray to
the Father in the Name of Jesus –
Oh my children, satan is
strong and he wants to scare you.
Pray the rosary, consecrate your
family and homes – the family
that prays together, stays
together.
Pray, Pray, Pray, I am
Our Lady of Clearwater,
Pretty Mary, Mother of the Church,
Our Lady of Fatima in the Americas.
Pray to the Holy Spirit –
Pray as you have never prayed
before –
Do not fear – pray, my children.
I love you, I am your Mother,
Mary, I love you my precious
child.
Sing Veni Sancte Spiritus
Say Holy Spirit Sequence
From the Lectionary
Pentecost Sequence
Come, Holy Spirit, come!
And from your celestial home
Shed a ray of light divine!

Come, Father of the poor!
Come, source of all our store!
Come, within our bosoms shine!

You, of comforters the best;
You, the soul's most welcome guest;
Sweet refreshment here below;

In our Labor, rest most sweet;
Grateful coolness in the heat;
Solace in the midst of woe.

O most blessed Light divine,
Shine within these hearts of yours,
And our inmost being fill!

Where you are not, man has naught,
Nothing good in deed or thought,
Nothing free from taint of ill!

Heal our wounds, our strength renew;
On our dryness pour your dew;
Wash the stains of guilt away;

Bend the stubborn heart and will;
Melt the frozen, warm the chill;
Guide the steps that go astray.

On the faithful, who adore
And confess you, evermore
In your sev'nfold gift descend;

Give them virtue's sure reward;
Give them your salvation, Lord;
Give them joys that never end. Amen.
Alleluia.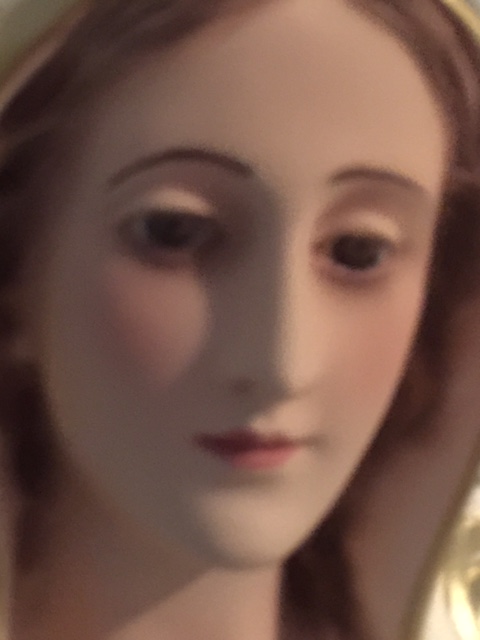 May 2, 2020 - First Saturday

R. Let the thoughts be positive.
My God help everything in my brain and body to work toward health.

God gave us a beautiful body.
The brain is the pilot. Let it be filled with light and healing energy.
God gave us this beautiful machine to operate through life.
Our eyes help us see.

Our brain helps direct the body.

Our ears give us hearing.

Our arms and legs help us live, maneuver.

Oh God thank You for all You have given us.

You gave us breath for our body.
You gave us organs to operate, so we can live.

You gave us cells to reproduce, a skeleton and nerves.

You gave us blood and a system to maintain life.
Oh God thank You for the peace we can have, the interior life, the brain to think,
the heart to love.

Oh God thank You for the world with such beauty, the sky, the rolling hills and mountains, lakes and streams, the ocean so wide and beautiful.

Oh God all the animals, fish, greenery and flowers.

So much beauty, God.

God is love.
God gives us each other to love, to know, to be with.

God gives us our family to love, to be with.

Oh my God, You are so good to me.

My God, Thank You.

I love Thee so.

God is love and in Him is no darkness.

God loved us into existence. God wants us with Him.

Pure and perfect love.

Thank You God for this day and all it brings.

I love You.
Given February 20, 2020
R. All the years at the site we had precious
statues made by two Portuguese
brother-in-laws.
A while ago they went back to
Portugal and one brother was
bit by an Asian wasp and died.
We have a limited number of these
precious painted statues that
we will not have again.
These statues come with the glass
from the Virgin Mary's image face
destroyed March 1, 2004.
The 16th Anniversary of this will be
March 1, 2020.
We will send the little statues, but
wish to sell the few left
that are 24 inches from the
Florida site.
There is a very limited number
for this anniversary.
March 5, 2020 6:20
Mary and Jesus have
asked that you come
to the Florida site for
the prayer service.
This is a miracle building,
many have received graces and
blessings of healing and
particular needs both spiritual
and physical.

Statues with the Image glass

24" Statues are $500 plus tax

| | | | |
| --- | --- | --- | --- |
| | 18' Statues are $350 | | 15" is $300 |

plus Immaculate Heart of Mary
12" Statues are $250
Given October 29, 2016
R. Please spread blessed holy water
(You can also mix Jesus and Mary water
with your blessed Holy Water if you have it.)
in your yard, around your house,
in the state you live in.
And ask God to bless your state
Ask God to bless the United States
Pray all prayers through the intercession of
Our Lady of CLEAR – WATER.
Ask the Lady of CLEAR - WATER
to help with the blessed water.
Mary has appeared to me for 22 years,
in Ohio and Florida.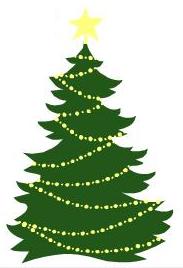 Give the gift that Counts
this Christmas!
Shepherds of Christ Book Store
Books written by the cofounder of Shepherds of Christ Ministries

Rita Ring

Mass Book
A Journey Into the Heart of Jesus - Author: Rita Ring. Discerned by: Fr. Edward J. Carter S.J. Imprimatur
$ 12.00

Mass Book, by Rita Ring: Many of the entries in the Priestly Newsletter Volume II from a spiritual journal came from this book. These entries
are to help people to be more deeply united to God in the Mass. This book is available in English and Spanish with the Church's Imprimatur.
$12
Rosary Meditations for Parents and Children, by Rita Ring, Short Meditations for both parents and children to be used when praying the
rosary. These meditations will help all to know the lives of Jesus and Mary alive in their Hearts. Available in both English and Spanish with
the Church's Imprimatur. $10
God's Blue Book IV by Rita Ring. This book is about the love Jesus has for Mary and Mary has for Jesus and Jesus and Mary have for us It is truly the Love of the Two Hearts. Mary appeared every day at the Holy Spirit Center Fr. Carter was there. Mary's first apparition July 5, 1994. $5
God's Blue Book V by Rita Ring. Jesus wants to be the bridegroom of our soul He is our beloved Jesus tells us about pure love how we are to be pure of heart and love God and love others. It is a must, to hear about love from Jesus Jesus is love $5
God's Blue Book 6A by Rita Ring. Rosaries from Their Hearts during apparitions. Jesus and Mary appeared every day and I received rosaries from Them and They were transcribed from a tape. Also messages of love from Jesus on days of January, 1995 About Baptism writings from Fr. Carter and the Scriptures. $10
God's Blue Book 6B
He Calls Us to Action - The Sixth Book, Part B Author: Rita Ring.
$ 5.00

God's Blue Book 6B by Rita Ring. Jesus and Mary appeared every day in February, 1995 So beautiful transcribed from a tape the Stations, 7 Sorrows, prayers in the Prayer Manual, the Holy Spirit Novena Book and the Song Book. Pure love loving and forgiving a book about Jesus' love, baptism, grace and Fr. Carter's Newsletter. $10
God's Blue Book 6C
He Calls Us to Action - The Sixth Book, Part C Author: Rita Ring.
$ 5.00
God's Blue Book 8
See thru the Eyes of Mary. Author: Rita Ring and Fr. Edward J. Carter S.J.
$ 5.00
Apostle's Manual
Shepherds of Christ Overview: Very carefully discerned by Fr. Edward J. Carter S. J.
$ 20.00

Apostles Manual. About the Movement — the structure of the Movement All Ministries — from the time 3 months before Mary appeared in Clearwater and 3 months after. Rosaries of the 13ths, Fr. Carter's Newsletters. Messages from God the Father Reaching the priests, the Church, the schools and the world. $20
Rosaries from the Hearts of Jesus and Mary Book 1. Mary appeared in Clearwater December 17, 1996 in rainbow color and these rosaries left the printer the same day from Apparitions of Jesus and Mary transcribed from a tape. $10
Rosaries from the Hearts of Jesus and Mary Book 2. This is a book of so many rosaries — transcribed from a tape. So many beautiful rosaries. pages $12
Messages From Jesus
Messages From Jesus for the Ederly, Ill, and Homebound Given by Jesus to His Messenger - Author: Rita Ring Discerned by Fr. Edward J. Carter S.J.
$ 10.00

Messages for the Elderly, Ill and Homebound. This is a big book of loving messages for nursing home people and homebound from Jesus and Mary Their lives are so important united to the Mass offering up their suffering, their lives for the souls of this earth. $10
Short Rosary Meditations for the Elderly, Ill and Homebound. This book is so important with pictures they can open it and lay it on their laps and pray the rosary. $10
Songs From Jesus
Given by Jesus to His Messenger Author: Rita Ring. Discerned by: Fr. Edward J. Carter S.J.
$ 5.00

Songs from Jesus Songbook. These loving songs were given from Jesus. So beautiful Love Songs from Jesus of His love — helping us have pure and loving hearts. $3
Inspiring Homilist & Author

Fr. Joseph Robinson has dedicated his life to serving Christ and the Church for over 40 years.

Guiding Light — The Word Alive in Our Hearts. — Cycle B Homilies by the Reverend Joe Robinson given at St. Boniface Church in Cincinnati, Ohio. It is a tremendous honor Fr. Joe has allowed us to share these great gifts with you – for greater holiness and knowing more and more about God. $10
Guiding Light — The Soul Who Could. — Cycle A Homilies by the Reverend Joe Robinson given at St. Boniface Church in Cincinnati, Ohio. $10
Guiding Light homily series — Reflect on the Word — Cycle B The Word leaves an impression on our souls. In my thoughts and reflections are born a more tangible understanding of these eternal concepts presented in the Gospels and the readings. Anyone can read a sentence, but not anyone can absorb it's true meaning. Truth, in this day and age, is almost a matter of opinion or individual entitlement. We believe that Christ's truth is our Roman Catholic Church. We, as priests, champion it's teachings; we are ambassadors for the Pope and Christ to those faces looking at us. We are the light by which our congregation reads to reflect upon real truth and we do it hand in hand. $10
Guiding Light homily series — Steadfast to the Son — Cycle A The sunflower is a great example of how we should be steadfastly guided by light. What a powerful thought that this exceptional plant is not stuck in one pose day in and day out, yet adaptable and magnetized to the sun. We feel the same about our Son. Our heads turns to face Christ as each day presents its challenges to find light. We join together like plants in a field and soak up the Son through the pulpit. We are a warm circle of strength using the wind of our breath to carry our priests' words, Christ's words, to new rich soil. $10
Guiding Light — Focusing on the Word — Cycle B At times we may feel that our path to Christ is a bit "out of focus". Like the disciples in the Book of Mark, this ordinary life clouds our vision of Christ's Divinity. We may doubt the practicality or possibility of applying His teachings and example to our modern life. Cycle B's homilies are a "guiding light" to help us realize Jesus' Messianic greatness and His promise of better things to come. $10
Guiding Light — Feed My Soul — Cycle C In a world rapidly advancing and encouraging personal gain, we are faced with modern problems. There is a challenge to find time in our busy schedules for Sunday Mass or a family meal. We are able to research, shop, bank and even work without hearing one human voice. It is no wonder that we may often feel disconnected and famished at our week's end. In Fr. Joe's third book of homilies from Cycle C, we are reminded of the charity that Christ intended us to show each other. We have a calling to turn the other cheek and be the Good Samaritan to others. We are rewarded with the Father's kingdom and love when we are not worthy. We are not left alone or hungry. $10

Fr. Edward J. Carter S.J.
Here are all the products in this category:
Books written by the founder of Shepherds of Christ Ministries
Response in Christ
Fr. Edward J. Carter gives to the modern Christian a message that will sustain him.
$ 10.00
Response to God's Love by Fr. Edward J. Carter, S.J. In this book Fr. Carter speaks of God as the ultimate mystery. We can meditate on the interior life of the Trinity. Fr. Carter tells us about our uniqueness in the Father's Plan for us, how the individual Christian, the Church and the world are in the state of becoming. Imprimatur. $10
Shepherds of Christ — Selected Writings on Spirituality for all People as Published in Shepherds of Christ Newsletter for Priests. Contains 12 issues of the newsletter from July/August 1994 to May/June 1996. $15
Spirituality Newsletters 2
Selected Writings on Spirituality — for All People Editor: Fr. Edward J. Carter S.J. Imprimatur
$ 12.00

Shepherds of Christ — Volume 2: by Fr. Edward J. Carter, S.J. Contains issues 13—29 of the newsletter (September/October 1996 — Issue 5, 1999) $15
Shepherds of Christ — Volume 3 by Fr. Edward J. Carter, S.J. Contains Newsletter Issues 1 through 4 of 2000 including Fr. Carter's tremendous Overview of the Spiritual Life $10
Tell My People
Messages from Jesus and Mary Author: Fr. Edward J. Carter S.J. Imprimi Potest
$ 10.00

Tell My People. Messages from Jesus and Mary (As given to Fr. Edward Carter, S.J.) One of Fr. Edward Carter, S.J.'s Synopsis of the Spiritual Life From Jesus to Fr. Carter "On Holy Saturday, 1994, Jesus told me that on the following day, Easter, I would also begin to receive messages for others. Our Lord also told me that some of these were eventually to be published in a book and here is that book." $10
Spirituality Handbook
Shepherds of Christ Associates Spirituality Handbook - A Way of Spiritual Life
Author: Fr. Edward J. Carter S.J. Imprimi Potest
$ 3.00

Spirituality Handbook. Fr. Edward Carter, S.J. did 3 synopsis of the spiritual life. The Spirituality Handbook, the Priestly Newsletter 20he Tell My People book. The way of spiritual life proposed to the members of Shepherds of Christ Associates is centered in consecration to the Hearts of Jesus and Mary. All aspects of the spiritual life discussed below should be viewed as means to help members develop their lives in consecration to Christ, the Sacred Heart, and to Mary, the Immaculate Heart. $3
The Spirituality of Fatima by Fr. Edward J. Carter, S.J. The Fatima apparitions and messages received official Church approval in 1930. In giving her official approval to the Fatima event, the Church tells us that what took place at Fatima involving the three young visionaries is worthy of our belief. $5
Shepherds of Christ Holy Spirit Novena CD
Holy Spirit Novena Read by: Rita Ring
$ 10.00 plus postage


Holy Spirit Novena CD. Prayers and scripture readings from the Holy Spirit Novena Booklet read by Rita Ring. $10

Blue Crystal Rosary
Rosary with the Image of Our Lady of Clearwater
8mm - $ 40.00 plus shipping

Red Crystal Rosary
Rosary with the Image of Our Lady of Clearwater
8mm - $ 40.00 plus shipping
---

R. Pray for These Things

1) Pray for the Pope & hierarchy to help us start prayer chapters.
2) Pray for Special people.


3) Pray for the priests, the Church and the world!
4) Pray for the spread of prayer chapters,
also for the spread of priests doing prayer chapters.
5) Pray for the spread of Blue Books.
6) People going to Florida and China.
7) Vocations to all 7 categories.
8) Pray for spread of Consecration and Rosary.
9) Pray for pope helping us.
10) Pray for Jeff.
11) Pray for the country
12) All intentions on my list, Jerry's list.
13) Priests getting Fr. Joe's book.
14) Pray for Fr. Joe's new book, cover & funds for printing & postage.
15) Donors and members and their families.
16) Healing of the Family tree.
17) Pray for the Corona Virus to go away
18) All who asked us to pray for them.
19) All we promised to pray for.
20) Rita, Doris, Sheila, Jerry, Sanja, Fr. Mike, Louie, Laverne,
Fr. Joe, all priests helping us, Ed, Jimmy, Mary,
Carol R., a special couple, Rosie & all involved.
21) All of our families.
22) Funds and insurance.
23) All of our houses.
24) In thanksgiving for gifts, graces, & blessings received.
25) Spread the Blood of Jesus on all of us here.
26) Consecrate all hearts.
27) Cast the devil out of all of us here and all in Movement.

---

Shepherds of Christ Ministries
P.O. Box 627 China, Indiana 47250

Telephone: (toll free) 1-888-211-3041 or (812) 273-8405
FAX: (812) 273-3182

---

Copyright © 2014 Shepherds of Christ.
Rights for non–commercial reproduction granted:
May be copied in its entirety, but neither re–typed nor edited.
Translations are welcome but they must be reviewed for moral and
theological accuracy by a source approved by Shepherds of Christ Ministries
before any distribution takes place. Please contact us for more information.