Pray for Fr. Joe & Fr. Mike
Pray for Special Intention.


Prayer for Grace for our Country

Dear Father united to Jesus in the Holy Sacrifice of the Mass, the Sacrifice of Calvary sacramentally made present, celebrated around the world, in the Holy Spirit. We offer up all we do united to the Mass. We unite in one mind and one heart as members of the mystical body of Christ, with Christ our head in the pure and holy Hearts of Jesus and Mary, through the powerful intercession of Mary with all the angels and saints and souls in purgatory, and we beg for the saving grace, for our country, the United States. Please help us. We further pray for unity to always do the will of God in love. We spread the Blood of Jesus on the leaders and people of the United States and cast the devil into hell. We consecrate our country to the Sacred Heart and Immaculate Heart and all our dioceses, and beg for an outpouring of the Holy Spirit. God help us. We pray for our families, the priests, the Church and the world. In the Name of Jesus please hear us, we pray. We pray for our president and leaders. We pray that we are united as one nation under God to work together in love as God wants.
February 16, 2021
R. Love finds a way.
God is love.
Open your heart to Him.

He will fill you and operate through you.

Being afraid of what you cannot control
may make you keep secrets,
Live around secrets.
Secrets can control your life.
Secrets can keep you closed.

How can you grow, being guarded from secrets that keep you closed?

You are as sick as your secrets.

It's snowing now.

God controls our breath,
and snow.
Angels are real.
We can't control the past - it brought us to this moment in our lives.

We must live in the moment.
Knowing ourselves.
So we can live in the truth before God, in love, not fear.

Loving as God intends of us.
Trusting God.
Trusting others that God puts in our life to trust, to grow.

Being truthful.
Living in God's will in love.
Being the best we can be.
Perfect love cast out fear.
Living in a bad secret is like hell, if we let that determine our actions.

God forgives the sinner that comes in the right heart.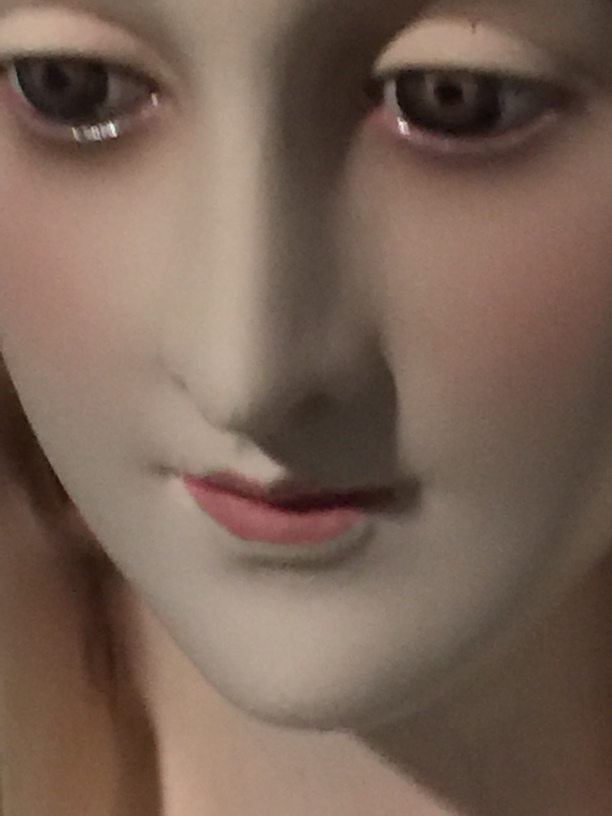 February 16, 2021 12:12 am
R. Man gets closer to God through his actions according to God's will in love and
he moves away from Him by his actions done against God's will according to the deadly sins in hatred.

The mountain top can be lofty, but the road there may be difficult.
Oh but at the top it can be breathtaking.

Think of the wonders of the earth, snow-capped mountains, beautiful streams, beaches and awesome oceans.
It is snowing here ivy and cold,
In the south in Florida it can be 80 and sunny, so warm.
Only a fool thinks they can control everything around them. Trying to do so blocks what they could be seeing.
Every moment we live is a gift.

Song: Live This Day

Song: Why do we Hurt the Ones we Love




R. Living in the moment
The moment is the only moment we can live in.

Fools rush in where angels fear to trod.
2 men looked out prison bars, one saw mud, the other stars.





R. Peace can only come when God is in our heart.

God wants to operate in us.

Cling to Me

May 13, 1993

Jesus: My dear child, if you stay close to Me, then I live in you and you live in Me. I am He Who created you and I love you with such an intensity that you will never know. My words are your truth. You must abide in My heart in all things. There is no room for doubt. My ways are steadfast, direct, and without error.

You must stay rooted in Me to ward off the power of the evil one. His grip is paralyzing and crippling. His power is stronger every day.

When you live in Me, I am in your heart and he has no power over Me. I am your God. I am your true lover. I want to protect you. I want to guard you from this force. Stay rooted firmly in Me and he will have no power.

I am He Who comforts you. My hand is upon you. Hold tight to Me, My child. My eyes are fixed right on you. You are My most precious child. I love you as no other can. My arms are about you. My tenderness surrounds you. My love is in your heart. You go not alone. I walk with you.

I share every aspect of your life with you. Cling to Me, feel My presence. It is warm and secure within your chest. There is no room for fear, for I cast out fear and bring you comfort and joy. end of May 13, 1993
27 Years Ago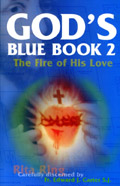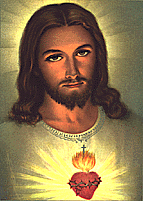 Seek True Treasures
February 17, 1994 5:30 a.m.
Jesus: My little ones, how are you doing? Are you getting bogged down in this weather? Do you know yet that you do not control the elements? You live every day and you think you have much to do to control your actions but you do not see the eyes of Him Who watches over you with loving care.
I give to you this earth and all you need to sustain your life here. Man worries about the earth and if this or that will happen. Man has become so independent that he thinks he controls all things and he needs to worry about his present and future.
You, My favored, chosen ones, know that life here lasts but a moment and like smoke it is gone without a trace. Look at your ancestors. So few people ever remember their ancestors, yet your ancestors thought that at every moment their actions were so crucial. Little ones, you hold on to life. You hold on to these little happenings here and you worry in vain! Look at the big picture, My little ones. Here today, gone tomorrow, and where are you going?
The days go by with such speed. "Oh," you say, "Where have the years gone?" You think every second is so important. You worry, you fret, you wander empty roads and I watch you. I see you with your emphasis on the moment. You are being deceived, My little ones. It is in seeing the moment as part of eternity that you really know what is going on. Each moment you live, you are the teacher about the God Who dwells in your breast. Each moment you live, you are My messenger to this cold, scared world. Nothing you do means anything except as you are serving Me.
Take off your glasses. Behold the life above. See every moment as a drop of the life to come. See every moment as part of eternity. All these drops together make up your pass into My kingdom.
You worry, you wonder, you fret, you hold on. I give you a toothache, I take it away. One second and a toothache is gone. Is that not how it is with life--one second and it is gone? Oh, how those little precious moments seem to die away and you scarce can remember what happened! Yet during people's lives those moments seem earth-shattering. Those moments are yesterday's forgotten memories. You hold on, you fret, you fume and I watch you let go of each moment, only to become forgotten by today.
Store up your moments as part of eternity. Every moment here is part of your pass to My kingdom. How are you living this moment? Is it used to give service to Me and preach My gospel? Are you making all your moments count towards your eternity? Each moment is but a breath and it is gone. Did you use the moment I gave you to do My work? This time is not yours. I can snatch your moments away in one breath. It matters, My children, only as you choose to serve Me and spread My love!
If everyone had God as their primary goal, what love you would possess. What power you would know, because God is the mightiest force. I have all the power. Other power is false power!
Do you get it yet? Do you think anything you hold on to is so precious here? Here today, gone tomorrow, and I snatch you from your seats and you never return to finish what you deemed so important.
Are you comprehending My words here? The body is but an instrument to get you around. Reach with the spirit within. Live from the soul. Communicate with Me in your soul. Look for the unseen world that surrounds you constantly. Die to yourself.
You have a soul at this very moment that is a vibrant spiritual force alive within you. Live from your soul, My little ones. Focus on your soul. Live from your heart. Do not fret and fume for the things of this world. Here today, gone tomorrow, and then forgotten. Today's moments, yesterday's forgotten treasures. Do they mean so much or do you forget what seemed so important?
Reach with the soul. Live for God. Each moment is your chance to store up treasures for eternity. They will never be forgotten. What you do to help others to know Me will never be forgotten. How you loved will never be forgotten. How you gave lives on in those you touched. Your love is like a bubbling brook. It bubbles and keeps on bubbling. Your selfishness dies the moment after you live it.
Love is the force. Love is the power that reflects the God above. Love is not selfish. Love does not demand its own way. Love gives and doesn't stop giving. On the day of judgment it will be found in the hearts of those you touched. Think of only yourself and watch your moments become yesterday's forgotten moments. Love your brothers and watch the world reflect the love you gave, from now to the end.
Love or selfishness? I call you to love. I call you to plant a seed that grows into a mighty oak. Plant My seeds of love. Ask not how you can attain your goal but how you can fulfill the goal of God. Love God, love one another. Too simple, too hard for many.
Love, children. Reflect the God Who dwells within your soul. Store up your moments forever lest they become yesterday's forgotten treasure.
Like ripples on a pond, your love never dies. It reaches on and on and goes into the moments of eternity. Love is lasting. Love never dies. Love God, love one another. Die to yourself and live.
end of excerpt
R. Strength is in living virtuously.
In living in humility - humility is truth.
Temperance makes a man of virtue strong, he can control his unruly passions.
Obedience to just authority brings down blessings and favor from God.
God blesses the humble heart.
The Holy Spirit can live deeply in us - sanctifying our hearts and souls and endowing us with gifts of the Holy Spirit:
Wisdom, Understanding, Counsel, Fortitude, Knowledge, Piety and Fear of the Lord.
It's a choice to seek and live in love in the Father's will -
Governing one's actions,
Praying to die to the ways not like Christ and live more and more in His image and likeness.
A person that is foolish can be ready to argue.
It takes no wisdom to be ready to oppose the just man -
You just begin arguing the opposite side as soon as the just man speaks.
The Holy Spirit works in the soul ready to follow His inspiration.
In the Prayer Manual prayers, at the end of the Holy Spirit Prayer it says...
"Set our hearts on fire, and preserve us from the misfortune of resisting Your inspiration. Amen."

23 Years Ago
A Prayer for Intimacy with the Lamb, the Bridegroom of the Soul
Oh Lamb of God, Who take away the sins of the world, come and act on my soul most intimately. I surrender myself, as I ask for the grace to let go, to just be as I exist in You and You act most intimately on my soul. You are the Initiator. I am the soul waiting Your favors as You act in me. I love You. I adore You. I worship You. Come and possess my soul with Your Divine Grace, as I experience You most intimately.

R. Disciples listen to Jesus - they aren't prideful and resistant to dying to defects in their character and the deadly sins.
Mary said
"My soul doth magnify the Lord and my spirit rejoices in God my Savior."
Where would a doctor be if he told himself he knew it all.
Faith, Hope and Love are theological virtues.
God gives us these supernatural virtues in baptism.
Theological means they come from God.
Our knowing and loving capacity is elevated in baptism - which means we are to grow in this.
Gifts from God.
Excerpt from Walk in the Light by Fr. Joe Robinson
July 31, 2016
HOMILY: ... God gave us a brain, he gives us talents, he gives us strength and energy and he expects us to use the gifts he's given us to provide for ourselves and our loved ones. To have to work and to be able to enjoy the fruits of our labor is not a punishment for sin. God put Adam and Eve in the Garden of Paradise and commanded them to cultivate it and care for it before they disobeyed God. When they were told there was one thing they were not allowed to have, they decided they had to have that too.

Jesus gives us an illustration in this parable. The rich farmer wasn't portrayed as a sinful person; he didn't steal, or cheat his laborers. It was a good growing season that made him rich. Most probably he was honest, hard-working and smart – but not smart enough to fully grasp reality. He had set himself up for many years of leisure and prosperity, but in one day, someone else would end up enjoying it all because Jesus said "this night the man's soul would be required of him." The man was rich in material things, but poor in the most important thing of all: his relationship with God.
1 Corinthians 13: 13
As it is, these remain: faith, hope and love, the three of them; and the greatest of them is love.
From the Priestly Newsletter 2000 Issue #3
The spiritual life, the life of holiness, begins at Baptism. Archbishop Luis Martinez says:

"When we are born we are endowed by God with all we need for our human life, a complete organism, and a soul with the full range of faculties. Of course they are not all developed from birth, but we have them then as the source of everything we are going to need in life. And thus it is also in the spiritual order. When someone is baptized, he receives in all its fullness that supernatural world which the Christian carries within his soul. He receives grace, which is a participation of the nature of God; the theological virtues, which put him in immediate contact with the divine; the moral virtues, which serve to regulate and order all his life; and the gifts of the Holy Spirit, the divine, mysterious receivers for picking up the Spirit's inspirations and movements."2

Another author states: "The Three Divine Persons inhabit the sanctuary of our soul, taking their delight in enriching it with supernatural gifts and in communicating to us a Godlike life, similar to theirs, called the life of grace.

"All life, however, implies a threefold element: a vital principle that is, so to speak, the source of life itself; faculties which give the power to elicit vital acts; and lastly, the acts themselves which are but its development and which minister to its growth. In the supernatural order, God living within us produces the same elements. He first communicates to us habitual grace (the life of sanctifying grace) which plays the part of a vital supernatural principle. This principle deifies, as it were, the very substance of the soul and makes it capable, though in a remote way, of enjoying the Beatific Vision and of performing the acts that lead to it.

"Out of this grace spring the infused virtues and the gifts of the Holy Spirit which perfect our faculties and endow us with the immediate power of performing Godlike, supernatural, meritorious acts.

"In order to stir these faculties into action, He give us actual graces which enlighten our mind, strengthen our will, and aid us both to act supernaturally and to increase the measure of habitual grace that has been granted to us.

"Although this life of grace is entirely distinct from our natural life it is not merely superimposed on the latter. It penetrates it through and through, transforms it and makes it divine. It assimilates whatever is good in our nature, our education and our habits. It perfects and supernaturalizes all these various elements, directing them toward the last end, that is toward the possession of God through the Beatific Vision and its resultant life." 3

Our being in the state of sanctifying of grace and the special indwelling of the Persons of the Trinity within us always exist together. We cannot have the one without the other. Our life of grace, which is a sharing in Trinitarian life, allows us to know and love Father, Son, and Holy Spirit in a most intimate fashion. Through grace we are in the image of the Trinity, and we enjoy special relationships with the Divine Persons.

Again, we listen to the words of Archbishop Martinez as he speaks about our relationships with the Divine Persons:

"Love, we have said, is the foundation of devotion to the Holy Spirit, as it is also the foundation of Christian perfection. But love as a reflection of God, as His own image, is something that encloses within its simplicity a boundless wealth and a variety of forms. Who can fathom the depths of love?

"Human love in all its manifestations is admirably in harmony with the love of charity; it is confident in filial love, trusting in friendship, sweet and fruitful in the love of husband and wife, disinterested and tender in the love of a mother. Our love of God must include all these forms of human love; every fiber of our heart must vibrate when the harmonious and full canticle of love bursts forth from it. But since God is one in essence and triune in Persons, our love for Him takes on a particular aspect accordingly as it is directed to each one of the divine Persons.

"Our love for the Father is tender and confident like that of children; eager to glorify Him as His only-begotten Son taught us to do by word and example. Love for the Father is the intense desire to have His will fulfilled on earth as it is in heaven. Our love for the Son, who willed to become flesh for us, is characterized by the tendency to union with Him and transformation into Him; by imitation of His example, participation in His life, and the sharing of His sufferings and His Cross. The Eucharist, mystery of love, of sorrow, and of union, reveals the characteristics of this love.

"Love for the Holy Spirit also has its special character, which we should study in order completely to understand devotion to Him. We have explained how the Holy Spirit loves us, how He moves us like a divine breath that draws us to the bosom of God, like a sacred fire that transforms us into fire, like a divine artist who forms Jesus in us. Surely, then, our love for the Holy Spirit should be marked by loving docility, by full surrender, and by a constant fidelity that permits us to be moved, directed, and transformed by His sanctifying action.

"Our love for the Father tends to glorify Him; our love for the Son, to transform ourselves into Him; our love for the Holy Spirit, to let ourselves be possessed and moved by Him."4
2. Archbishop Luis M. Martinez, The Sanctifier, Pauline Books and Media, pp. 124-125.
3. Adolphe Janquery, S.S., The Spiritual Life, Desclee & Co., p. 18
4. Archbishop Martinez, op. cit., pp. 67-68,
R. The Holy Spirit moves like a Divine breath in us. Sanctifying us.
The incarnation goes on in us.

From Tell My People by Fr. Edward J. Carter, S.J.
The Holy Spirit

Jesus: "My beloved friend, tell My people to pray daily to the Holy Spirit. They are to pray for an increase in His gifts. My people must realize that the Holy Spirit comes to transform them. The Spirit desires to transform you more and more according to My image. Those who are docile to His touch become increasingly shaped in My likeness. He performs this marvel within Mary's Immaculate Heart. The more one dwells in My Mother's Heart, the more active are the workings of the Spirit. The Spirit leads Mary to place you within My own Heart. In both Our Hearts, then, your transformation continues. The more you are formed after My own Heart, the more I lead you to the bosom of My Father. Tell My people all this. Tell them to pray daily for a greater appreciation of these wondrous gifts. I am Lord and Master. All who come to My Heart will be on fire to receive the gifts of the Spirit in ever greater measure! I love and bless My people!"

Reflection: The Holy Spirit is given to us to fashion us ever more according to the likeness of Jesus. And the more we are like Jesus, the more Jesus leads us to the Father. Do we, each day, pray to the Holy Spirit to be more open to His transforming influence? Do we strive each day to grow in union with Mary? The greater our union with our Mother, the spouse of the Holy Spirit, the greater is the transforming action of the Holy Spirit within us.

Prayer: Come, Holy Spirit, fill us with your gifts of wisdom, understanding, knowledge, counsel, fortitude, piety, and fear of the Lord. As we dwell in the Heart of Mary, Your spouse, fashion us more and more according to the Heart of Jesus. end of excerpt

R. God created us in His image and likeness.

From the Priestly Newsletter Book III by Fr. Edward Carter, S.J.
The Holy Spirit And Mary

The late Archbishop Luis M. Martinez of Mexico strikingly speaks of the ongoing cooperation of Mary with the Holy Spirit regarding the reproduction of Jesus within us: "Christian life is the reproduction of Jesus in souls…

"Now, how will this mystical reproduction be brought about in souls? In the same way in which Jesus was brought into the world, for God gives a wonderful mark of unity to all His works. Divine acts have a wealth of variety because they are the work of omnipotence; nevertheless, a most perfect unity always shines forth from them because they are the fruit of wisdom; and this divine contrast of unity and variety stamps the works of God with sublime and unutterable beauty.

"In His miraculous birth, Jesus was the fruit of heaven and earth…The Holy Spirit conveyed the divine fruitfulness of the Father to Mary, and the virginal soil brought forth in an ineffable manner our most loving Savior, the divine Seed, as the prophets called Him…

"That is the way He is reproduced in souls. He is always the fruit of heaven and earth.

"Two artisans must concur in the work that is at once God's masterpiece and humanity's supreme product: the Holy Spirit and the most holy Virgin Mary. Two sanctifiers are necessary to souls, the Holy Spirit and the Virgin Mary, for they are the only ones who can reproduce Christ.

"Undoubtedly, the Holy Spirit and the Virgin Mary sanctify us in different ways. The first is the Sanctifier by essence; because He is God, who is infinite sanctity; because He is the personal Love that completes, so to speak, the sanctity of God, consummating His life and His unity, and it belongs to Him to communicate to souls the mystery of that sanctity. The Virgin Mary, for her part, is the co-operator, the indispensable instrument in and by God's design. From Mary's maternal relation to the human body of Christ is derived her relation to His Mystical Body which is being formed through all the centuries until the end of time, when it will be lifted up to the heavens, beautiful, splendid, complete, and glorious.

"These two, then, the Holy Spirit and Mary, are the indispensable artificers of Jesus, the indispensable sanctifiers of souls. Any saint in heaven can co-operate in the sanctification of a soul, but his co-operation is not necessary, not profound, not constant: while the co-operation of these two artisans of Jesus of whom we have just been speaking is so necessary that without it souls are not sanctified (and this by the actual design of Providence), and so intimate that it reaches to the very depths of our soul. For the Holy Spirit pours charity into our heart, makes a habitation of our soul, and directs our spiritual life by means of His gifts. The Virgin Mary has the efficacious influence of Mediatrix in the most profound and delicate operations of grace in our souls. And, finally, the action of the Holy Spirit and the co-operation of the most holy Virgin Mary are constant; without them, not one single character of Jesus would be traced on our souls, no virtue grow, no gift be developed, no grace increased, no bond of union with God be strengthened in the rich flowering of the spiritual life.

"Such is the place that the Holy Spirit and the Virgin Mary have in the order of sanctification. Therefore, Christian piety should put these two artisans of Christ in their true place, making devotion to them something necessary, profound, and constant." 18
18. Archbishop Luis M. Martinez, The Sanctifier, op. cit. pp. 5-7.
Life in and With Jesus (excerpt)

"The Cross cannot be completely understood except it is viewed in the full light of the Resurrection. It is the latter, not the former, that is the ultimate mystery for us…The Cross is a means, not an end; it finds its explanation only in the empty tomb; it is an entrance into life, not a mode of death. Any death that enters into God's plan must necessarily issue forth in life. If He lays upon us the necessity of dying it is in order that we may live…In order that we may live as we ought, our rebellious nature must be crucified. Crucifixion always remains the only mode of salvation.

"God sends trials and crosses simply to deaden in us the activity of the forces that make for the decay of the spiritual life, in order that that spiritual life may develop and expand unimpeded. According as the life of perverse nature ebbs away from us on our cross united with Christ's, the Divine Life that God has placed in all whom He has called begins to make itself more manifest and to display increased vigour and vitality…It is to that Resurrection, that life in death, that God directs all the circumstances of our life—it is the object He aims at in His dealing with us." 7

In his above words, Fr. Edward Leen, C.S.Sp., speaks about a special episode of our participation in the resurrection of Jesus. He speaks of our Christ-life, our life of grace, in the highly developed state. We should all strive for this state. We must realize, however, that all those who live in the state of grace are, in an essential way, living the life of resurrection. They are alive in Christ Jesus.

7. Edward Leen, In the Likeness of Christ, Sheed and Ward, pp. 290-300.

Act of consecration to the Sacred Heart of Jesus


and the Immaculate Heart of Mary

Lord Jesus, Chief Shepherd of the flock, I consecrate myself to Your most Sacred Heart. From Your pierced Heart the Church was born, the Church You have called me, as a member of Shepherds of Christ Associates, to serve in a most special way. You reveal Your Heart as a symbol of Your love in all its aspects, including Your most special love for me, whom You have chosen as Your companion in this most important work. Help me to always love You in return. Help me to give myself entirely to You. Help me always to pour out my life in love of God and neighbor! Heart of Jesus, I place my trust in You!

Dear Blessed Virgin Mary, I consecrate myself to your maternal and Immaculate Heart, this Heart which is symbol of your life of love. You are the Mother of my Savior. You are also my Mother. You love me with a most special love as a member of Shepherds of Christ Associates, a movement created by your Son as a powerful instrument for the renewal of the Church and the world. In a return of love, I give myself entirely to your motherly love and protection. You followed Jesus perfectly. You are His first and perfect disciple. Teach me to imitate you in the putting on of Christ. Be my motherly intercessor so that, through your Immaculate Heart, I may be guided to an ever closer union with the pierced Heart of Jesus, Chief Shepherd of the flock.

R. Mary takes us to Jesus' Heart.


Excerpt from April 19, 1998

Resurrection of Jesus from the Dead

1.

R. This is a message that Jesus gave in November 25, 1994.
Jesus:
Let go and totally surrender. Trust Me. You can let go. There is always a holding back, not to let go totally, to protect yourself from being hurt. I will never forsake you. I will never abandon you. Totally release yourself into My loving Heart. Let go, total surrender, let go, let go, let go to My love. Be lost in the Heart of Jesus! end of excerpt

Song: Little Child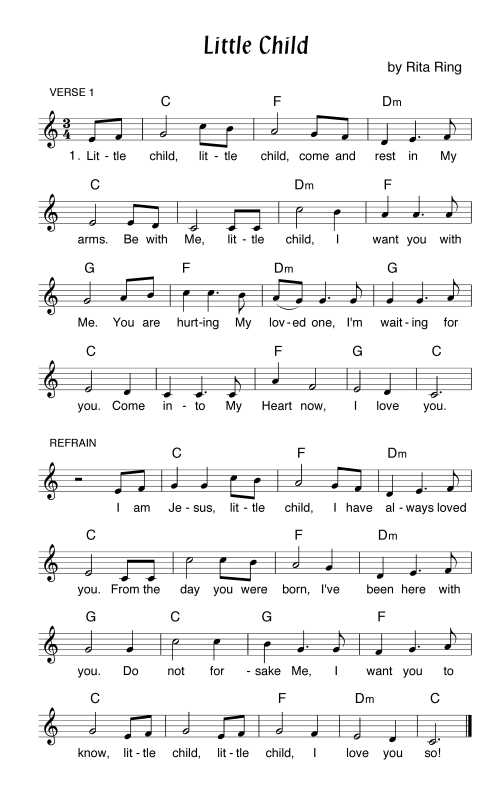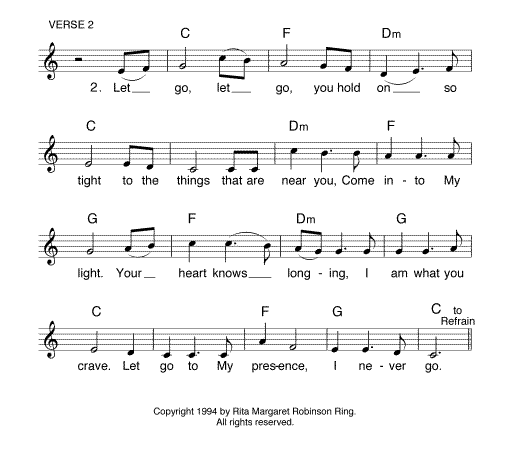 June 14, 1998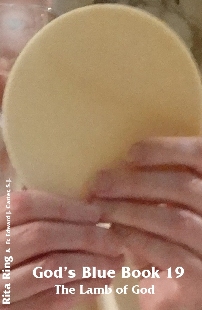 Jesus: ...Come to Me and share your pain and offer it for the ministry. I am indeed with you in all your struggles. Love one another. Be loving. Be likened to Me. I teach you My ways. I am love. Speak not of human discourses but of the things of God. Discourses into the understanding of the things of God. Guard your hearts and work on loving one another. Love is the answer. You must see each other as one. Unite, operating as one unit, operating as the Father's family in love. You must own up to your faults, as ugly as they may seem to be. Pray the Prayer for Union with Jesus all through the day and love.
R. Jesus heals.
Jesus teaches.
John 5: 1-9
The cure of a sick man at the Pool of Bethesda

After this there was a Jewish festival, and Jesus went up to Jerusalem. Now in Jerusalem next to the Sheep Pool there is a pool called Bethesda in Hebrew, which has five porticos; and under these were crowds of sick people, blind, lame, paralysed. One man there had an illness which had lasted thirty–eight years, and when Jesus saw him lying there and knew he had been in that condition for a long time, he said, 'Do you want to be well again?' 'Sir,' replied the sick man, 'I have no one to put me into the pool when the water is disturbed; and while I am still on the way, someone else gets down there before me.' Jesus said, 'Get up, pick up your sleeping–mat and walk around.' The man was cured at once, and he picked up his mat and started to walk around.
Excerpt from Blue Book 19

June 20, 1998
R.

The Church is the Bride of Christ.

The Church is the Mother of the children.

We are a family in the Church.

The Church is to bring forth children for the kingdom.

Jesus has given me messages. I am a bride and a mother. My writings reflect the role I have played as a mother. My heart is that of a woman and mother. I love Jesus so much. The Church is the Bride of Christ. The Church is Mother bringing forth children for God's Kingdom.

From the pierced side of Christ the Church was born. Eve, the woman was formed from the side of Adam.

The Church is formed from the pierced side of the New Adam.

She is His Bride.

Our Founder that writes the newsletter for about 70,000 priests has been a priest for many years, writing 17 books on the spiritual life. Jesus picked him, he has a doctorate in theology. He is a very holy priest, so devoted to the Sacred Heart and Immaculate Heart.

Excerpt June 21, 1998 Rosary

8.

Jesus: I speak to you, My beloved family in the Shepherds of Christ Movement. I have called you here this day that you will know the great gift that the Father has given to you. You have turned into a family in which there is great love and bonding through the prayers, through the messages, through your gift of yourself given to God and to others. I am immensely proud of you, My shepherds. The angel came and asked Mary to be the Mother of God. He carried this message to the earth. You carry the message that I give to you this day, the message that I love My people. And I want all people of this earth to come within the inner chamber of My Heart, that they will be one as the Father and I are one. That you will be one in Us. I call you to be one. This is My prayer for you, My troubled earth. Mary said "yes".