If you can help, we need donations.

Pray for Fr. Joe & Fr. Mike
Pray for Special Intention.


Prayer for Grace for our Country

Dear Father united to Jesus in the Holy Sacrifice of the Mass, the Sacrifice of Calvary sacramentally made present, celebrated around the world, in the Holy Spirit. We offer up all we do united to the Mass. We unite in one mind and one heart as members of the mystical body of Christ, with Christ our head in the pure and holy Hearts of Jesus and Mary, through the powerful intercession of Mary with all the angels and saints and souls in purgatory, and we beg for the saving grace, for our country, the United States. Please help us. We further pray for unity to always do the will of God in love. We spread the Blood of Jesus on the leaders and people of the United States and cast the devil into hell. We consecrate our country to the Sacred Heart and Immaculate Heart and all our dioceses, and beg for an outpouring of the Holy Spirit. God help us. We pray for our families, the priests, the Church and the world. In the Name of Jesus please hear us, we pray. We pray for our president and leaders. We pray that we are united as one nation under God to work together in love as God wants.

A Prayer for Intimacy with the Lamb, the Bridegroom of the Soul

Oh Lamb of God, Who take away the sins of the world, come and act on my soul most intimately. I surrender myself, as I ask for the grace to let go, to just be as I exist in You and You act most intimately on my soul. You are the Initiator. I am the soul waiting Your favors as You act in me. I love You. I adore You. I worship You. Come and possess my soul with Your Divine Grace, as I experience You most intimately.
February 17, 2021 - Ash Wednesday

R. Jesus taught us to pray:
"Our Father" –
We call our Creator, Our Father
so tender – so loving –
"Who art in heaven" –
He is Our Father and He
created us in love to be
with Him for all
eternity in heaven.
"Hallowed be Thy Name" –
We honor, love and
serve God.
"Thy Kingdom Come" –
Our life was given to us
in love to help build
His Kingdom –
Then yes –
"Thy will be done on earth as
it is in heaven."
There is to be obedience to the
Father's will on earth to
discipline us for heaven.
His will is to be lived in
our lives – it is the
prescription for life –
Doing His will takes us to God –
Disobeying His will, takes us
away from God.
"Give us this day our daily bread" –
Jesus is the Bread of Life –
The Bread of Life is the
Scriptures and the Eucharist
"And forgive us our trespasses"
We ask to be forgiven for our
offenses against God –
Sin offends God – we need
to ask for forgiveness
not deny our sins.
"As we forgive those who
trespass against us"
We ask God for forgiveness –
we ask for forgiveness
of those we hurt and
offended with our sins
and we are to forgive
others for their sins against
us.
"And lead us not into temptation"
Satan is real –
Satan tempts us in our
lives, through all
sorts of ways.
"But deliver us from evil"
We ask God to deliver
us from evil –
Amen.
Satan is real, he tempts
us to do evil –
We need God's help –
Sin offends God –
Bishop Sheen said
It isn't even the
sin, but the failure
to ask for forgiveness
and live in lies
about offending God
and others –
keeps us from
the forgiveness God
wants to give a
person coming with a
contrite sorry heart.
We need relationship with
God – Sin can act like
a rupture in our
relationship with Him –
We need to be accountable
and responsible for our
sins and seek forgiveness
of God with a firm
purpose of amendment.
Satan wants us to turn our back
on God– then lies to us about
what we did so he can
take over –
Satan is a liar, a trickster,
he wants game playing
and manipulation of
others for pride and
anger and envy,
jealousy, slothfulness,
lust and gluttony in
our own actions and heart.
Satan wants a soul loved deeply
by God to offend God and
then in pride deny what
they did.
Satan wants division.
Satan wants hate –
There is not a drop of
love in satan –
He twists things.
He wants you to try to have
power over just
authority by disobedience
and manipulation
and lies.
Satan wants evil,
isolation –
He is like a big dark
weed that wants to
take over in hearts
made by God for
love, doing God's will
and promoting God's
Kingdom.
Satan when he works in
people for years tempts them
to make habits of the deadly
sins.
This causes dark, cold
hard hearts!
Satan wants to control
actions by people
giving into Him.

Cling to Me
May 13, 1993
Jesus: My dear child, if you stay close to Me, then I live in you and you live in Me. I am He Who created you and I love you with such an intensity that you will never know. My words are your truth. You must abide in My heart in all things. There is no room for doubt. My ways are steadfast, direct, and without error.

You must stay rooted in Me to ward off the power of the evil one. His grip is paralyzing and crippling. His power is stronger every day.

When you live in Me, I am in your heart and he has no power over Me. I am your God. I am your true lover. I want to protect you. I want to guard you from this force. Stay rooted firmly in Me and he will have no power.

I am He Who comforts you. My hand is upon you. Hold tight to Me, My child. My eyes are fixed right on you. You are My most precious child. I love you as no other can. My arms are about you. My tenderness surrounds you. My love is in your heart. You go not alone. I walk with you.

I share every aspect of your life with you. Cling to Me, feel My presence. It is warm and secure within your chest. There is no room for fear, for I cast out fear and bring you comfort and joy. end of May 13, 1993
R. God is love, when He
fills our heart we
are loving.
When a person lives by
the deadly sins
they become like
an empty well –
How can an empty
well give water?
The dead don't act.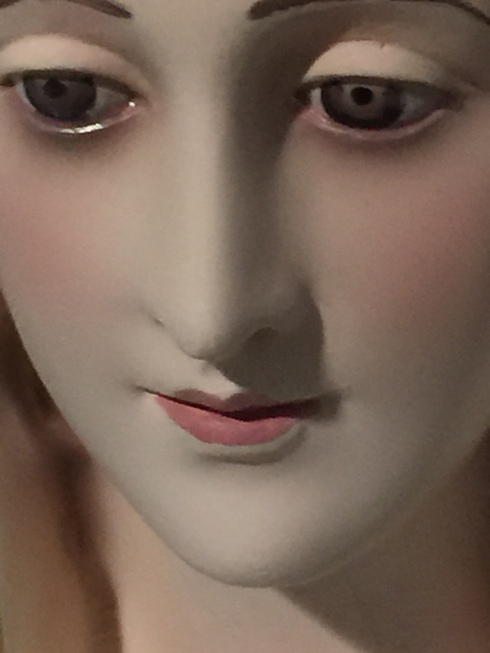 February 16, 2021
R. Justice is a Virtue whereby we give God what is His due.
Song: I am a God of Justice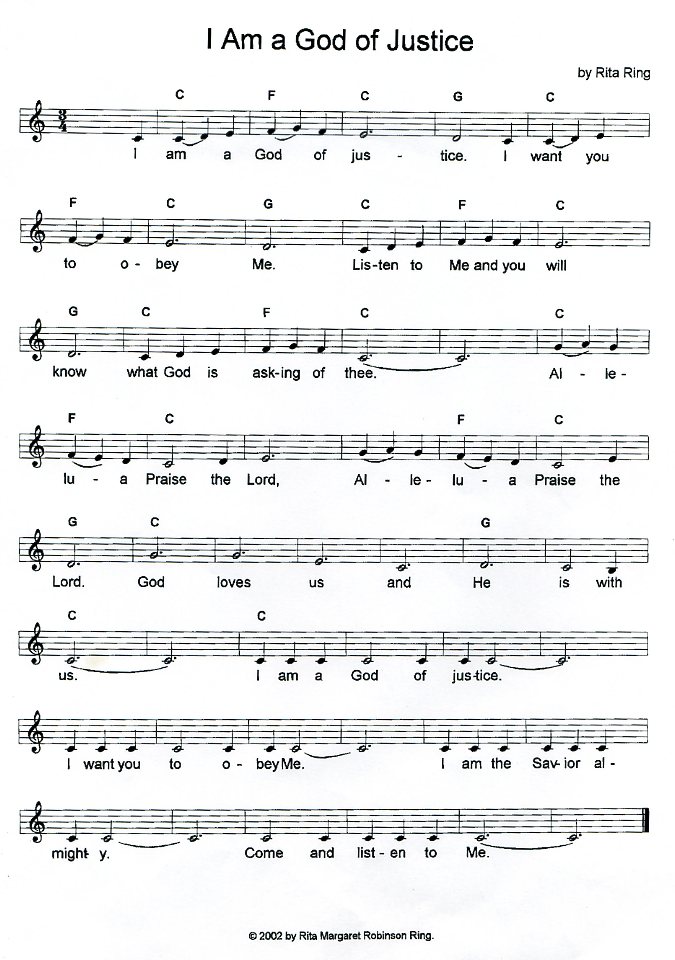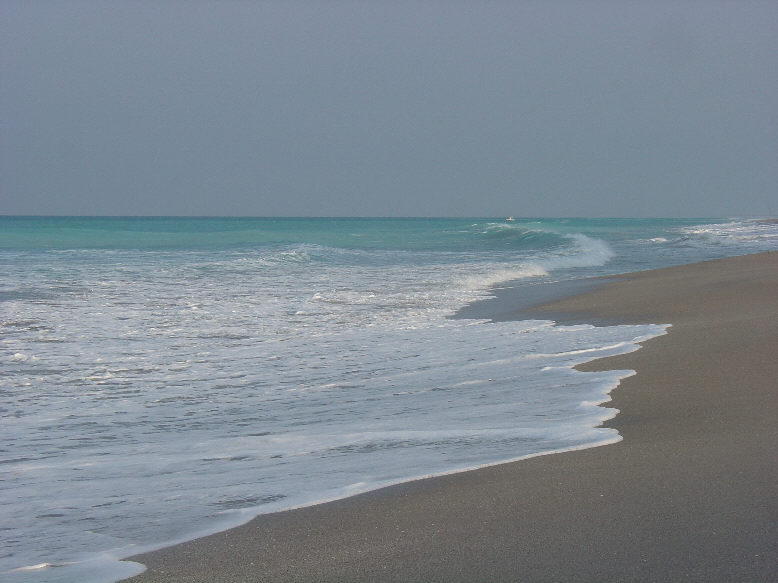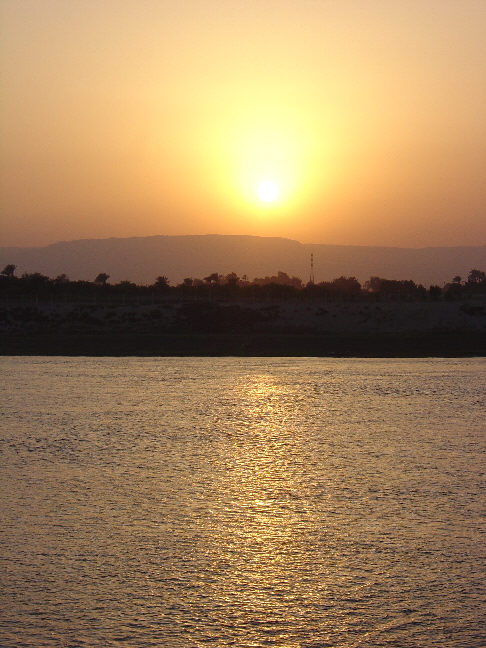 R. God created an orderly world.
With the sin of Adam and Eve disorder entered the world.
Disorder among men (Adam and Eve and their descendant).
Disorder in nature.
Disorder in animals.
Disorder in fish etc.
God has all the power.
In heaven is perfect love.
In hell not a drop of love.
In heaven hope is not necessary, we are possessed by God.
In hell there is no hope - men who went to hell rejected God.
In heaven we see God face to face - the beatific vision.
In hell they never see God or know love.

Mary's Message


from the Rosary of August 27, 1996
Mary: I stood beneath the cross of my Son, and my Heart was in such pain for I saw Him before my eyes. I saw Him covered with blood. I saw Him die. My Heart, my children, my Heart to watch my Son, but my Heart, my Heart, how I suffered for my little children of the world that give in to this world and give up the love of my Son. O my little children of light, I give you this message. Carry this light into the darkness for your Mother Mary, for I stood beneath the cross and I cried. I cried for the little ones. I cried for the young ones, the ones that do not care and will lose their souls. How do I make you see for you will not listen to me? What can I do? I come. I appear. I beg. I plead. I give you these gifts from my Son, and you reject me. I do not deliver messages very often anymore for I have been ignored. The message is the same. You do not read the messages I have given to you. Please help me. Help the little children. I appear. I appear. I appear, and I am ignored. I stood beneath the cross, and I cried. I cried, and my Heart was in such anguish for my little children, for I am searching for them this day as I searched for the Child Jesus. Please, please help me. I cannot hold back the hand of my Son any longer. I am Mary, your Mother. I ask you to help my children. You are my children of light.

end of Mary's Message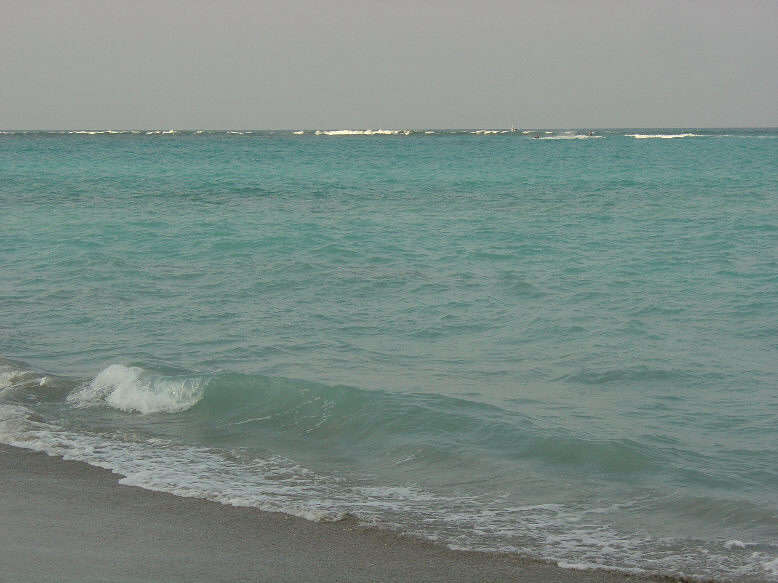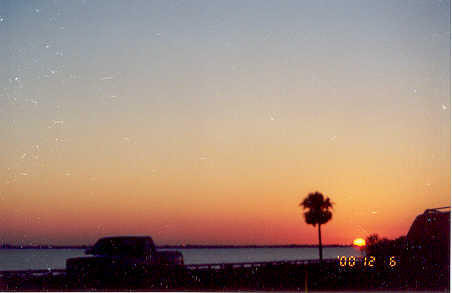 R. Let love envelope your heart.
Shepherds of Christ
And sin entered the world and so did disorder.
Sin offends God.
Jesus paid for our sins!
Song: A Song from Jesus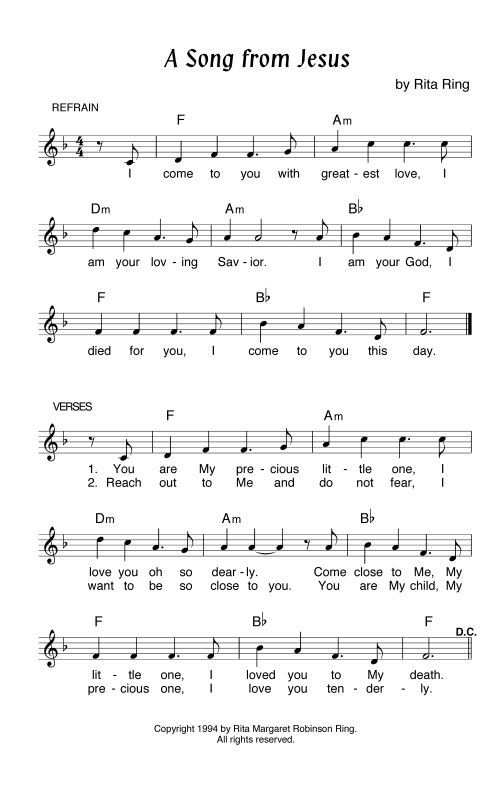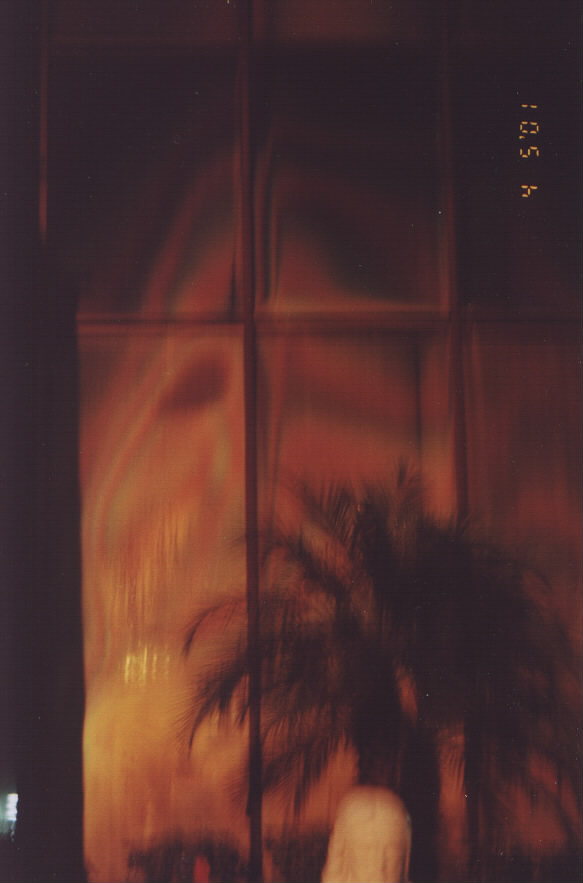 April 5, 2001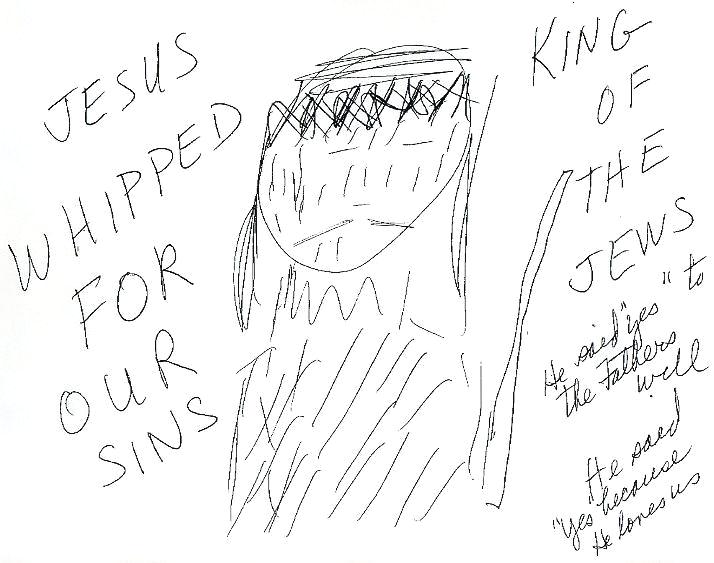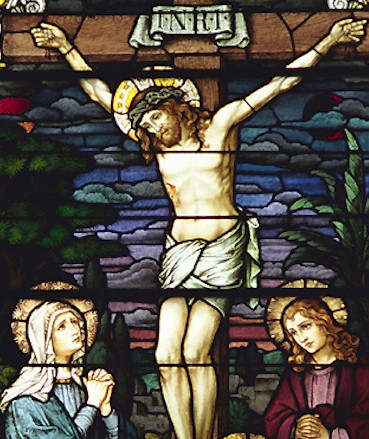 June 26, 1995

The Pain - Naples, Florida

R. He spread His arms, He gave His all, Jesus, the Son of God, the greatest sacrifice, He gave Himself entirely for the good of all men. He opened His arms, He died on the cross.

His arms were covered with blood, His arms so weak and filled with pain, wounded. His arms, the pain shot up His arms and the final blow to each arm a nail through each precious hand.

All the agony He experienced, all the pain, and the crown, to each arm, a nail hammered into the hand.

All the nerves cut and severed by the nail, the pain shooting up His precious arms, the final blow given to His most precious members.

The legs that carried Him, that carried the heavy cross, the legs that were forced and cajoled, that continues to Calvary - the legs weakened, skinned, bleeding, beaten, burned, the legs that knew patience and perseverance, the legs connected to a sore foot that was rubbed and gashed and bleeding, the members of Jesus, filled with such pain and exhaustion, now is crowned with the final glory. The nail that was driven into the foot, the pain shot up this already weakened leg, covered with blood and wounds and pain, the final blow, the nerves severed by the hammered nail.

A blow to each hand, a blow to each foot, a blow to the head, a stamping that pressed down and continued in excruciating pain.

Jesus: They numbered all My bones. They gave Me vinegar and gall to drink. They gave Me a cloth to wipe My blood-covered flesh.

What did they give to Me? Love is giving, My dear ones. How many of you are wounded when you are not given things by your brothers you love?

My members were in such pain, the pain shot up My arms. My legs were so weak I could scarce move them. I was filled with pain within them.

To all who watched, they saw a man, weakened and covered with blood and wounds. They did not see the pain inside that shot up My legs and arms, the nerves inside My body that sent signals of deep pain to My central nervous system. They did not see the nerves inside sending pain signals everywhere.

The final blow being to each hand and foot, the severing of My nerves by the blunt and rusted nails.

An arm extended. A final blow. I beheld a nail pounded into My hand and the pain shot up My arms, unbearable to a human mind.

Do you know of the pain within My body? Signals sending messages of deep pain everywhere. I knew all of these sufferings in the garden. So great were the sufferings to My mind, I sweat blood.

My flesh was covered with wounds. My arms were stretched from their sockets. My body was beaten and bleeding, every inch of My body covered with deep wounds. But, My loved ones, you miss the depth of My love. My wounds were so deep, but the final wound, the pounding of the nails in My hands and feet, a severing of the nerves, an ending of the deepest pain, to experience even deeper pain, beyond your human comprehension, it was done to the Almighty God, a Divine Person, I suffered the final blow to each member.

The pounding in the hands and feet, the crown to each member, and they numbered all My bones. My nerves a network of pain running throughout My entire body.

The pain within the body, the pain recorded in My loving head, the pain sent by a network of nerves in My body, now records the final blows, the nails in the hands and feet, the pain being recorded from every thorn that pierced My skull, every gash to My body, the pain, the pain, the pain - a network of signals and pain, running through My body and the final hour, the pains recorded on the cross, arms outstretched - a surrendering to all pain. I surrendered to a body laden with pain.

You focus on your little problems, your little aches and pains. You discuss them and show the world your pin pricks and sufferings.

Do you want to know holiness and love? They gave Me vinegar mixed with gall. This was their offering. They gave Me a cross. They crowned My head with a crown of thorns.

This, My dear ones, is suffering, My beloved souls, I gave My life for and this is their return.

A severing of My nerves, the final blows to all the aches and pains recorded in My nervous system. This was one of the final blows - the rusted nails pounded into My hands.

You will feel little aches and pains in your hands and feet to remind you of this message. Your understanding of the immense pain within will deepen. What was visible to the eye on My battered body was nothing compared to the pains within. I gave My all. I gave My insides, My mind, My Heart, wounded for the love of men.

All functions in the body were stopped.

The final curtain, blood and water pouring out from My Heart, show that all functions of the body had ended.

R. All signals that carried messages of immense pain had ended, the final act of surrender for God to die to this human body and surrender His flesh.

Jesus: And end, a beginning, the water and blood flowed from My Heart, the beginning of My life in the Church, life flowing into your spirit.

R. Come give me life, abundant life. I thirst to be with Thee.

Jesus: My blood was spent. My human flesh and blood offered as the sacrifice, the sacrifice of Calvary is now made present at every Mass.

An end, a beginning, and the grace and life flow through the sacraments in the Church. My life flows to you in the Mass. Mary, the Mediatrix of all grace, stands by the side of the altar and the grace flows from the Father, through My body offered up as a sacrifice in the Holy Spirit, given through the Mothership of Mary to you in the Church.

You stand under the cross with My Mother and you receive the gift given, My Body, My Blood.

R. Man is reconciled with the Father through the Divine Person, Jesus Christ, and you receive His life poured out to you as Calvary is made present in the unbloody sacrifice of Jesus Christ.

Do you feel the graces poured out to you at this sacrifice of the Son of God at every Mass? Do you feel the presence of the Father, Son and Holy Spirit and Mary, all the angels and saints, and the souls in purgatory? Do you feel united as one at the sacrifice of Calvary sacramentally made present upon the altar through the priest? The priest who now puts on Christ and through Him the dispenser of this life given to man.

Jesus: Oh, My beloved ones, love so dearly your priest. Give him such reverence. He is the chosen instrument of God and you treat him with such ordinariness. You are so blind and so dumb in your ways.

And they numbered all My bones. Each nerve carrying a message of My love of mankind, each member in My Church carrying a special message, all united as one working in harmony according to the Father's will, each carrying a message of love to one another.

The body is many members, you are the messengers of My love. Christ is the head. The message does not flow as it should when some are cut off from the Head.

They nailed My hands and feet and My nerves were severed by the nails, such pain, undescribable in words, the severing of My nerves from the body, the severing of many members from the body of Christ.

My Body given for all on the cross, the network of nerves within carrying the messages of My love to all mankind. My body covered on the outside with blood and wounded, the pain recorded within.

Your Church, covered with blood on the outside, the slaughter of innocent babies, the homosexuality, the sins of the flesh, the members that have severed themselves from the source by their sins, but the pain is carried in the nerves inside. The blood of the Lamb shed for each and every soul, the real pain carried within. The life is weakened in your Church because the love of God is so weak in many members. The messages of love are not being transmitted as they should be. Your body shows the wounds, but your pain within is the root of the problems. The pain is from the messages of love that are not being transmitted.

Unless you seek to fill your priests and sisters with the fire of God's love, fill their hearts with burning love for God, your Church will continue to show the marks of the blood shed without. I give to you these letters as a mighty medicine for this world, directed to make men's hearts burn with love of God and love of one another. The rosaries are meditations and messages given from the Hearts of Jesus and Mary.

These messages will make men's hearts burn with fire for love of God.

You have ignored the importance of these letters.

I send to you the mighty medicine to heal a hurting world.

My priests and religious need these messages. The love of God will be transmitted to the Church from these messages when you circulate these letters.

The devil has blocked the minds of men involved in these messages because of their importance to the world and the Church.

I am speaking to you Fr. Carter to help to get these messages published and circulated as soon as possible. I give to you a mighty medicine for a sick world.

Read St. Thomas Aquinas about the medicine for the sick Church.

You know what these messages have done for you. I am Jesus. I give to you the mighty medicine for a sick world, for a sick Church, rosaries and letters from the Hearts of Jesus and Mary.

Your Church shows the wounds of bloodshed, abortion, homosexuality, sins of the flesh, murder of little children's minds with sex education in Catholic schools and you hold back the gifts of God's love I am giving to the Church and this world.

My arms were weak and wounded but the final blow as the nail put in My hand. It severed the nerves.

The final blow is the bloodshed in the Church, the slaughtering of children's minds in Catholic schools. My children are pure and innocent. They are not being taught messages of God's love, they are being taught messages of sick sex and coldness.

Men's hearts have turned cold. They have been severed from the life of the body. The body is decaying from within. Only with the love of God enkindled in men's hearts will this bloodshed stop.

I beg you to publish and circulate these messages in the Church. I am Jesus. I am giving you the mighty medicine for the world. Your body wears the marks of the bloodshed, only with messages of My on-fire love will it stop.

Mary leads you to Jesus. Never is she the end. The Father has a plan. Mary's messages have led men and will lead men to Jesus. Satan has tried to stop all efforts to publish and circulate these messages. I am the Almighty God. The funds will come when you circulate and publish these messages and rosaries under the Shepherds of Christ Publishing. I am working with Fr. Carter and Rita as messenger to renew the Church and the world. Each messenger has a very vital role in the Father's plan. The significance of these messages are being overlooked. You are not studying the messages as a whole and their content. There are five unpublished Blue Books and more than four Rosary Books which I and My Mother have given to this world in the last 14 months. I have also given 15 songs of My love. I am begging you to see to the recording and publishing of this music. I beg you to listen. This is the mighty medicine for the Church and the world to draw men to the burning love of Jesus. Please harken to My call. I will send you the money. You must study and read these messages. This is a fulfillment of Fatima - these messages were given to bring priests to the burning love of Jesus. I am Jesus, your beloved Savior.
December 17, 2003

R. Mary cried for her children losing their souls.

Her head was knocked off a few months later after this picture.

"Peace and Justice will kiss"
We seek to live in the order God wants in relationships.