China Retreat
March 10th - 13th
1:30pm & 6:20pm
Please tune in & pray with us.

If you can help, we need donations.

Pray for Fr. Joe & Fr. Mike
Pray for Special Intention.


Prayer for Grace for our Country

Dear Father united to Jesus in the Holy Sacrifice of the Mass, the Sacrifice of Calvary sacramentally made present, celebrated around the world, in the Holy Spirit. We offer up all we do united to the Mass. We unite in one mind and one heart as members of the mystical body of Christ, with Christ our head in the pure and holy Hearts of Jesus and Mary, through the powerful intercession of Mary with all the angels and saints and souls in purgatory, and we beg for the saving grace, for our country, the United States. Please help us. We further pray for unity to always do the will of God in love. We spread the Blood of Jesus on the leaders and people of the United States and cast the devil into hell. We consecrate our country to the Sacred Heart and Immaculate Heart and all our dioceses, and beg for an outpouring of the Holy Spirit. God help us. We pray for our families, the priests, the Church and the world. In the Name of Jesus please hear us, we pray. We pray for our president and leaders. We pray that we are united as one nation under God to work together in love as God wants.

A Prayer for Intimacy with the Lamb, the Bridegroom of the Soul

Oh Lamb of God, Who take away the sins of the world, come and act on my soul most intimately. I surrender myself, as I ask for the grace to let go, to just be as I exist in You and You act most intimately on my soul. You are the Initiator. I am the soul waiting Your favors as You act in me. I love You. I adore You. I worship You. Come and possess my soul with Your Divine Grace, as I experience You most intimately.
March 10, 2021
From March 10, 2006
From a Lenten Homily, March 24, 2000
Live in the Moment
Today's Gospel in its story certainly points ahead to Jesus in His Passion and death. And as we read passages such as this during the Lenten season, we are reminded once again that the Church in her Liturgy of the Word gives us an opportunity to undergo a purification, an ever deepening cleansing of ourselves so that we may be a more fit instrument for receiving the great graces which are to be given to us at the time of the Resurrection memorial on Easter. And so all in all, Lent is a time of purification to prepare us for ever-greater gifts of the Lord. It's a time of self-discipline, a time to renew our efforts to be self-disciplined in the service of the Lord. Self-discipline is an aspect of purification. And I suggest that one of the most difficult acts of self-discipline in the spiritual journey is to concentrate on the present moment. We have a very strong tendency to disregard the importance of the present moment by focusing in a wrong way on the past or in a wrong way on the future. There are proper occasions for thinking of the past and the future. For example, we have to learn from the past and we have to prepare for the future, but our great emphasis has to be upon the present. There is a Latin axiom which says, age quod agis, age quod agis, which means: do what you are doing, concentrate on the present. And of course we are familiar with that term in the history of spirituality: the sacrament of the present moment. And so the discipline of Lent certainly encourages us to include in a deeper self-discipline a greater determination to get as much as we can out of the present moment. People with a terminal illness have an opportunity as they prepare for death for increased prayer, contrition, love of God. However, some are taken very, very quickly. But for those who have the opportunity of knowing with some certainty the time of their death, I'm sure as they look back on their lives, they are saddened by the many times they did not use time and opportunities for the service of the Lord properly, and are overjoyed at those times in which they did use the present opportunity properly. A great means we have of living in the present properly is a greater focus upon our Lord. For if I have that awareness of the fact I am united with Jesus here and now, why should I be concerned so much about the future or the past? Yes, a great help in living in the present and deriving all the good we can from it for ourselves and others is an ever greater focus upon Jesus, because the more I focus upon Jesus and the more I live with Him in the present moment, the more I am satisfied with the present moment. And so let us in our Lenten activity resolve to grow in that self-discipline - which is very difficult at times - to really live in the presence with the fullness of our being as much as is possible, with the help of God's grace. Now is the day of salvation. Now is the day of salvation.

end of Father Carter's homily
Messenger: The moments of today will be gone
when the night is through – did you
live those moments – were you
living in the past?
Were you focusing on the future and
missing the precious moments of
today?
Did you enjoy the spring rain, the
first flowers coming out in the
morning, waking from a long
winter's nap.
Did you see the sunset?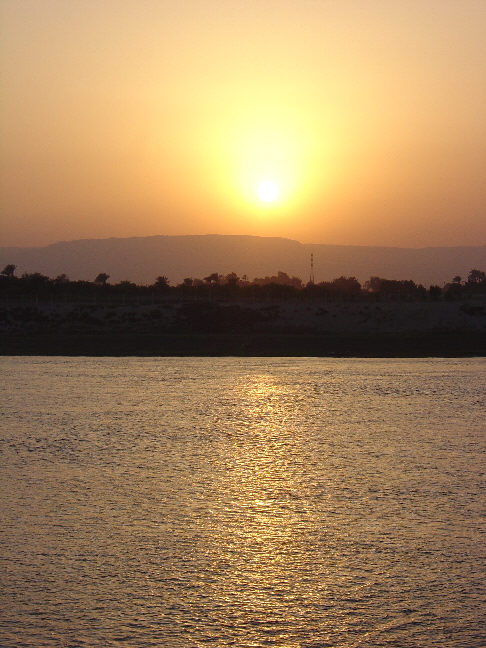 Messenger: Did you see the beauty of the day?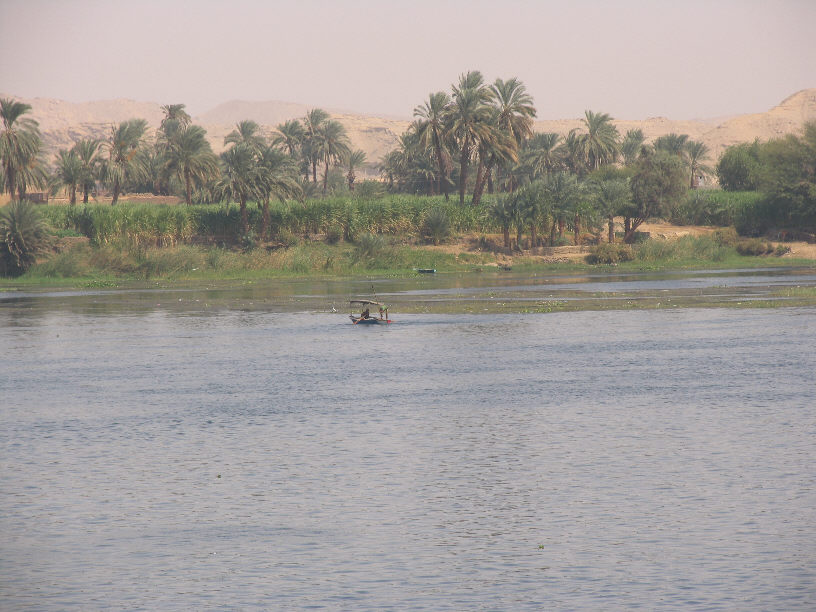 Exodus 22: 20-26
'You will not molest or oppress aliens, for you yourselves were once aliens in Egypt. You will not ill–treat widows or orphans; if you ill–treat them in any way and they make an appeal to me for help, I shall certainly hear their appeal, my anger will be roused and I shall put you to the sword; then your own wives will be widows and your own children orphans. 'If you lend money to any of my people, to anyone poor among you, you will not play the usurer with him: you will not demand interest from him. 'If you take someone's cloak in pledge, you will return it to him at sunset. It is all the covering he has; it is the cloak he wraps his body in; what else will he sleep in? If he appeals to me, I shall listen. At least with me he will find compassion!
Song of Songs 2: 8-17
I hear my love.
See how he comes
leaping on the mountains,
bounding over the hills.
My love is like a gazelle,
like a young stag.

See where he stands
behind our wall.
He looks in at the window,
he peers through the opening.

My love lifts up his voice,
he says to me,
'Come then, my beloved,
my lovely one, come.
For see, winter is past,
the rains are over and gone.

'Flowers are appearing on the earth.
The season of glad songs has come,
the cooing of the turtledove is heard in our land.
The fig tree is forming its first figs
and the blossoming vines give out their fragrance.
Come then, my beloved,
my lovely one, come.

'My dove, hiding in the clefts of the rock,
in the coverts of the cliff,
show me your face,
let me hear your voice;
for your voice is sweet
and your face is lovely.'
Catch the foxes for us,
the little foxes
that make havoc of the vineyards,
for our vineyards are in fruit.

My love is mine and I am his.
He pastures his flock among the lilies.

Before the day–breeze rises,
before the shadows flee, return!
Be, my love, like a gazelle, like a young stag,
on the mountains of Bether.
Messenger: Sing song: New Life –
See the daffodils and
forsythia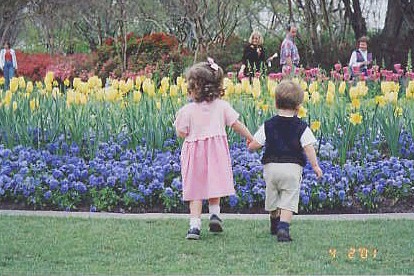 Messenger: Did you turn the bend and the truck
wrapped you into a ball and
all your fantasies buried
with you?
Or did you open a can of fresh
flowers – beaming with
the spring fragrance
Trust in Me and let go
12 Years Later
Surrender

March 10, 1994

Jesus: This is surrender. I want your all. I do not want you attached to any person or any thing. I want you completely dependent on Me. Do I teach you such lessons on how attached you are to others and things? I have all the answers. If I do not tell you, you do not need to know. You want your will. My will I make known to you in front of the tabernacle. I have spoken here.

Surrender is doing the will of God and it is not your deciding and doing your will. I want your all. I want you to do those things the way I tell you. It is not the way you want to do them. Sweet surrender, only to find I want more. Look at My position on the cross. Did I ask you to die for Me? I ask you to do My Will. I ask you to surrender. I ask for time in front of the tabernacle. I ask for love. Watch this world go up in your face. Then where are your possessions, the things you held on to? You only have limited vision. I know all things.

I am so tired. You do not give but bits and pieces. You hold on to what you want and give Me some. I want your all. I want total surrender. I showed you how to surrender when I died on the cross. I am not asking for this. I am asking for you to do My will. You are so attached to pleasing people that you do not see the whole picture. I make My ways clear here. You do not listen. You do what you think is a good thing and you do not even come to Me. I want your all. I want surrender.

R. Love includes giving up what you don't want to give up. Love is saying, "Yes, Lord", even when you would rather do it your way. It is in your surrender and love of God that you teach mighty lessons to those around you. You teach by your being in love with Jesus. I love you, Jesus. I give of My bounty, not little bits and pieces I stingily let go of. Jesus, my Lord, my God, my All, how can I love You as I ought? Do I give My all, or do I say, "Oh, Lord, you can't mean that you want this," and hold on to what I want.

Do I hold on to people and don't even know it, or do I put You first, Lord, above all persons, places and things? I see how really attached I am to everything, things I do not even know I am attached to. It is easy to give lip service to surrender and tell God to possess our soul and make me selfless, but do I really mean it? This is what keeps us from increased union with Him! It is in total surrender, of living for love of Him and Him alone, that we are free. And what freedom! The bittersweetness to let go, to find freedom from all we hold on to! The things we hold on to most are what keeps us from our increased union with Him.

"Oh, not that, Lord! Oh, do I look at your crucifix and see You letting go?" You held not one thing back. Your arms open wide, nailed to the cross! Total surrender!

What does He ask of me today that I want to hold on to? Holding on to things stops my freedom. To be totally free, I must let go. I cannot hold on and let go at the same time. Freedom is obtained in letting go. See yourself with your arms tight, holding on to all you possess.

Jesus: I call you to surrender. Open your arms as I did when I died on the cross. Let all your sacred worldly possessions drop around you and you will experience the joy of being free, united only to Me, of letting go and knowing that I, God, tend to your every need. To My death on the cross I loved you and I love you this way this very day. Let go and give it all to Me. I will care for you far better than you could for yourself. I am God and I love you more than you can love yourself.

Jesus is dead, hanging on the cross, arms outstretched. His feet are not even on the ground. He is hanging by nails on a piece of wood. What do we hold on to? He wants us in midair in total surrender. Oh, little ones, how you squander your possessions. How you hold on to people. How you won't let go. See Me in total surrender.

I gave My very life for you. What do you hold on to, My little ones? Little bits and pieces you give to Me and you hold tight to your lives. They will be up in smoke and all that will remain will be the things of God. Not one pair of shoes do you take with you, only your love, given to God and others. end of March 10, 1994
Freedom
March 2, 1994
At Cathedral After Communion

Jesus: I want you to love Me as I love you. If I asked you to lay down your life for Me, you would give this freely of yourself. I need this surrender from you that you put Me above all things--not some things, all things. I am the Lord thy God, thou shalt not have any gods before Me--not your husband, your children, your life, your house. I want your total surrender! I am not asking you to give these things up. I am asking you to love Me more than any of these things, that you are willing to give them up for Me!

This is freedom. When your love is for Me and Me alone, no one has any control over you. You live for Me and I am Almighty. I love you with the most ardent love and you know all that comes from Me is from Him Who laid down His life for you.

Do you love Me? Would you lay your life down for Me? If you love, you give of yourself. Do you love each other? Do you give of yourself to one another or do you have relationships that give to you? This is not love. Love gives from the heart. Love is for the good of the other. I gave My life for you that you might live. Follow the Master. I did not die for any of My own gratifications, I died to show you how I loved you! I gave My only life for you. I love you this much!

I call you to love. Love is action from your heart. Do you love Me this way or do you just do busy work and call it love?

To learn about love you must come and be with Me. Sit and let Me teach you My ways. I sit with My red garb, covering My white tunic, you at My feet and I teach you ever so sweetly each day. You are My beloved ones. I died for you. I give you this same love today. Love gives to the other. Do you give this kind of love to Me and your brother or do you ask what others and I will give to you?

You do not know love if you do not come and you are not taught by Me. I am the author of love. I teach the mighty lessons of love. I died out of love for you.

You cannot love intimately if you hold back. To love Me, you must totally surrender, surrender all you hold on to. People do not love Me because they want to hold back. If you want intimacy with Me, you must be willing to surrender your all to Me.

Are you willing to do this? This is where the power is. When you give your all, I possess your soul and I am all powerful. I want your all, not little pieces you stingily let go of. I want your all. Then you will have an intimate union with God. Then you will live in His love and be powered by His might. Then you will be free. I will operate you and you will be united to Me as one. What power, God dwelling within your breast and acting from your soul! Become selfless and unattached to anything. I am God and you shall not have any gods before Me! end of March 2, 1994
Messenger: Like a little baby – let each day
unfold –
the incarnation goes on in you –
Every moment a flower for the
basket given to your Father
on your last day.
The waters flow and when it rains
they rise and rise and you say
its like 2 + 2 = 4
water and more water gives
flooding
Right –
What you sow –
So shall you reap
One day follows the other –
until it is done –
You got a basket of days –––
Why throw one away
Enjoy the moment and its pleasures –
end of excerpt
September 16, 2007
Mysteries of Light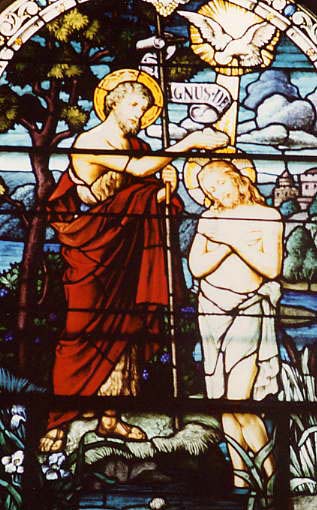 Baptism of Jesus
(1) Matthew 3: 3
This was the man spoken of by the prophet Isaiah
when he said:

A voice of one that cries in the desert,
'Prepare a way for the Lord,
make his paths straight.'
(2) Matthew 3: 13
Then Jesus appeared: he came from Galilee to the Jordan to be baptised by John.
(3) Matthew 3: 14
John tried to dissuade him, with the words, 'It is I who need baptism from you, and yet you come to me!'
(4) Matthew 3: 17
And suddenly there was a voice from heaven, 'This is my Son, the Beloved; my favour rests on him.'
(5) Jesus has come, then, not to destroy anything that is authentically human, but to perfect it by leading it to a graced fulfillment.
(Spirituality Handbook by Fr. Edward J. Carter, S.J.)
(6) We, through our incorporation into Christ which occurs at Baptism, are meant to relive the life, death, and resurrection of Jesus.
(Spirituality Handbook by Fr. Edward J. Carter, S.J.)
(7) The Christian is initiated into the mystery of Christ, into his or her role in prolonging the Incarnation, through Baptism.
(Spirituality Handbook by Fr. Edward J. Carter, S.J.)
(8) Our life in Christ must be continuously nourished.
(9) John 3: 16
For this is how God loved the world:
he gave his only Son,
so that everyone who believes in him
may not perish
but may have eternal life.
(10) Our new life in Jesus has arisen out of God's fathomless love.

Marriage at Cana
(1)
In this extremely meaningful passage from his encyclical, Redemptoris Mater (The Mother of the Redeemer), Pope John Paul II tells us that Mary is the Mother of Christ, that she is the Mother of the Church, that she is Mother of each of us in and through the Church, and that she is the Church's model. All of these truths are most intimately connected. (Mother at Our Side by Fr. Edward J. Carter, S.J.)
(2)
Being Mother of Christ, Mary is also spiritual mother of His members whom Christ has formed into His body, the Church. She is also model of the Church as all good mothers are models for their children. Mary, the best of mothers, is the perfect exemplar, the perfect model, of what it means to be a follower of Christ. She guides the entire Church in greater assimilation to Christ. (Mother at Our Side by Fr. Edward J. Carter, S.J.)
(3) Christ performed His first public miracle at Cana.
(4) John 2: 1-2
The mother of Jesus was there, and Jesus and his disciples had also been invited.
(5) John 2: 3
And they ran out of wine, since the wine provided for the feast had all been used, and the mother of Jesus said to him, 'They have no wine.'
(6) John 2: 4
Jesus said, 'Woman, what do you want from me? My hour has not come yet.'
(7) John 2: 5
His mother said to the servants, 'Do whatever he tells you.'
(8) Jesus turned water into wine at Cana.
(9) Mary has powerful intercession.
(10) Ask Mary to ask Jesus.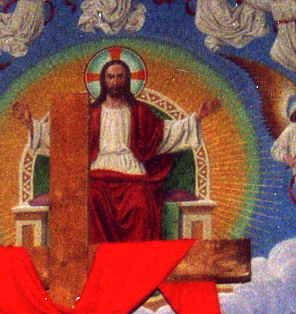 Kingdom of God
(1) The Mosaic covenant prefigured the covenant
which was to be established by Christ.
(2) Yahweh had given Himself to the Jews in a special way.
He was their God and they were His people.
(3) Jesus wants an intimate union with us.
(4) Jesus is the King of heaven and earth.
(5) Jesus took on flesh
John 1: 14
The Word became flesh,
he lived among us,
(6) Christ took on our sins.
(7) Christ died on the cross - crowned with thorns.
(8) Christ is priest, prophet and king.
(9) We spread the consecration to the Sacred Heart
so He will reign in their hearts and their homes.
(10) The Shepherds of Christ exists to help bring the people to make
Jesus the King of their hearts and Mary the Queen.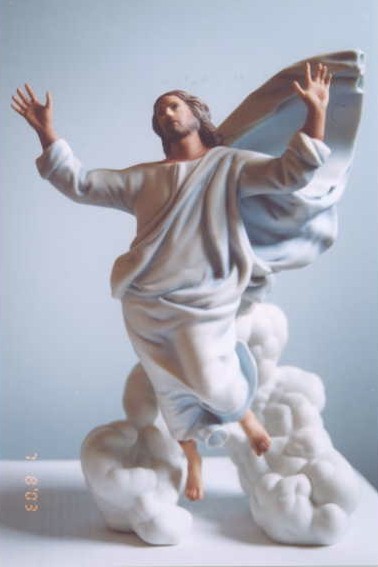 Transfiguration
(1) Mark 9: 1-3
And he said to them, 'In truth I tell you, there are some standing here who will not taste death before they see the kingdom of God come with power.'

Six days later, Jesus took with him Peter and James and John and led them up a high mountain on their own by themselves. There in their presence he was transfigured: his clothes became brilliantly white, whiter than any earthly bleacher could make them.
(2) Mark 9: 7
And a cloud came, covering them in shadow; and from the cloud there came a voice, 'This is my Son, the Beloved. Listen to him.'
(3) We can be changed from our imperfect ways.
(4) We need God's grace.
(5) God gives us baptism.
(6) God gives us the Holy Eucharist.
(7) God gives us the Sacrament of Penance.
(8) God gives us the Church.
(9) When we go to the Eucharist God can
fill us more and more with His grace.
(10) As we are filled more and more with
His grace we can become more
deeply united in Him.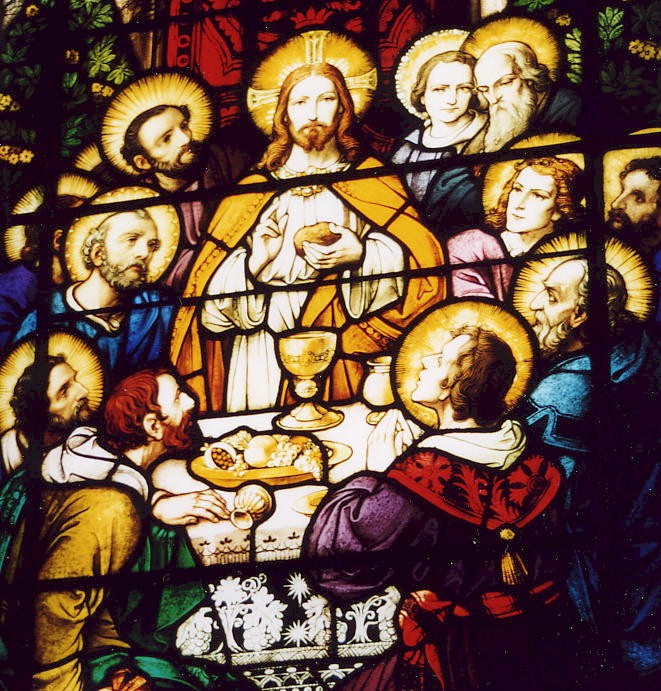 Institution of the Eucharist
(1) Luke 22: 14
When the time came he took his place at table, and the apostles with him.
(2) Luke 22: 17-18
Then, taking a cup, he gave thanks and said, 'Take this and share it among you, because from now on, I tell you, I shall never again drink wine until the kingdom of God comes.'
(3) Luke 22: 19-20
Then he took bread, and when he had given thanks, he broke it and gave it to them, saying, 'This is my body given for you; do this in remembrance of me.' He did the same with the cup after supper, and said, 'This cup is the new covenant in my blood poured out for you.
(4) Jesus gives us the Holy Eucharist today.
(5) Jesus gives us Himself in the Holy Eucharist.
(6) Jesus is truly present in His Divinity and
humanity in the Holy Eucharist.
(7) We are filled with His life when
we reverently go to the Eucharist.
(8)
A Prayer before the Holy Sacrifice of the Mass
Let me be a holy sacrifice and unite with God in the sacrament of His greatest love.

I want to be one in Him in this act of love, where He gives Himself to me and I give myself as a sacrifice to Him. Let me be a holy sacrifice as I become one with Him in this my act of greatest love to Him.

Let me unite with Him more, that I may more deeply love Him. May I help make reparation to His adorable Heart and the heart of His Mother, Mary. With greatest love, I offer myself to You and pray that You will accept my sacrifice of greatest love. I give myself to You and unite in Your gift of Yourself to me. Come and possess my soul.

Cleanse me, strengthen me, heal me. Dear Holy Spirit act in the heart of Mary to make me more and more like Jesus.

Father, I offer this my sacrifice, myself united to Jesus in the Holy Spirit to You. Help me to love God more deeply in this act of my greatest love.

Give me the grace to grow in my knowledge, love and service of You and for this to be my greatest participation in the Mass. Give me the greatest graces to love You so deeply in this Mass, You who are so worthy of my love.

-God's Blue Book, December 27, 1995
(9)
A Prayer for Intimacy with the Lamb, the Bridegroom of the Soul

Oh Lamb of God, Who take away the sins of the world, come and act on my soul most intimately. I surrender myself, as I ask for the grace to let go, to just be as I exist in You and You act most intimately on my soul. You are the Initiator. I am the soul waiting Your favors as You act in me. I love You. I adore You. I worship You. Come and possess my soul with Your Divine Grace, as I experience You most intimately.
(10)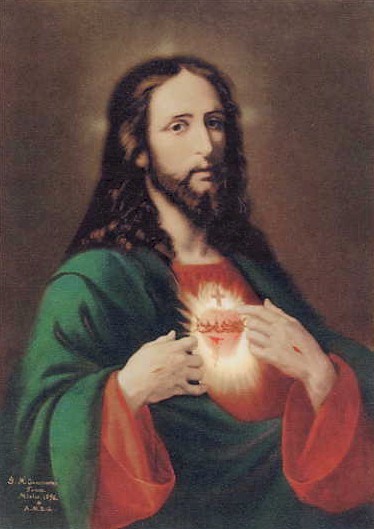 Prayer for Union with Jesus

Come to me, Lord, and possess my soul. Come into my heart and permeate my soul. Help me to sit in silence with You and let You work in my heart.

I am Yours to possess. I am Yours to use. I want to be selfless and only exist in You. Help me to spoon out all that is me and be an empty vessel ready to be filled by You. Help me to die to myself and live only for You. Use me as You will. Let me never draw my attention back to myself. I only want to operate as You do, dwelling within me.

I am Yours, Lord. I want to have my life in You. I want to do the will of the Father. Give me the strength to put aside the world and let You operate my very being. Help me to act as You desire. Strengthen me against the distractions of the devil to take me from Your work.

When I worry, I have taken my focus off of You and placed it on myself. Help me not to give in to the promptings of others to change what in my heart You are making very clear to me. I worship You, I adore You and I love You. Come and dwell in me now.

-God's Blue Book, January 17, 1994