Prayer for Grace for our Country
Dear Father united to Jesus in the Holy Sacrifice of the Mass, the Sacrifice of Calvary sacramentally made present, celebrated around the world, in the Holy Spirit. We offer up all we do united to the Mass. We unite in one mind and one heart as members of the mystical body of Christ, with Christ our head in the pure and holy Hearts of Jesus and Mary, through the powerful intercession of Mary with all the angels and saints and souls in purgatory, and we beg for the saving grace, for our country, the United States. Please help us. We further pray for unity to always do the will of God in love. We spread the Blood of Jesus on the leaders and people of the United States and cast the devil into hell. We consecrate our country to the Sacred Heart and Immaculate Heart and all our dioceses, and beg for an outpouring of the Holy Spirit. God help us. We pray for our families, the priests, the Church and the world. In the Name of Jesus please hear us, we pray. We pray for our president and leaders. We pray that we are united as one nation under God to work together in love as God wants.
May 19, 2019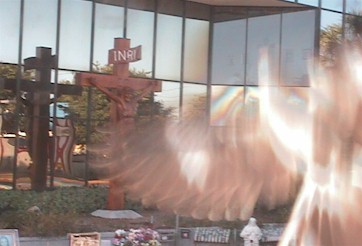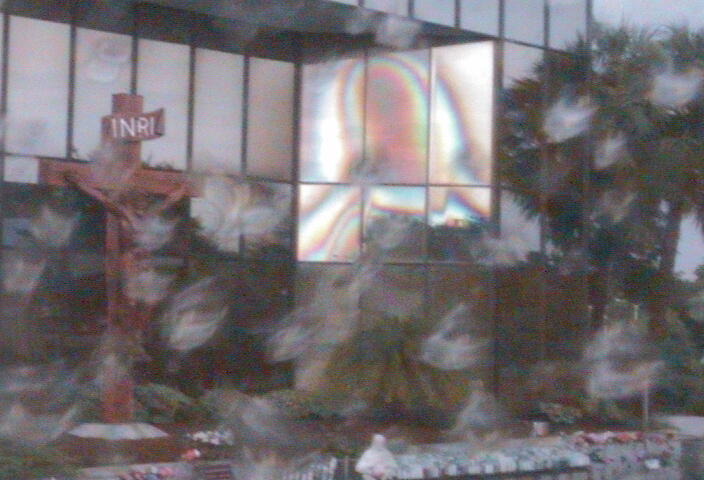 R. The Holy Spirit wants to fill
us and give us His gifts.
The Holy Spirit loves us and wants
to bring us Divine Love. It is
delicate and deep, it is constant
and true. God loves us with
Divine Love. It is pure love –
love beyond our comprehension.
What can block a person
from being open and loving
more purely is how they hold onto
taintedness, putting themselves
in selfishness first, continuing
bad habits of jealousy and
envy, having unresolved anger
and unforgiveness in their
heart.
God the Holy Spirit comes
with purity in love – Divine
love. Pure love is without
blemish. The Holy Spirit wants
to help us love more and
more purely – to live a
virtuous life. The Holy Spirit
gives us gifts when we grow
in our relationship with God –
gifts to help us stay on the mark
and love in a supernatural
way.
There are Three Persons in
one God – the unity of the
Trinity is a mystery – it is
purity. We can say Holy, Holy, Holy.
Mary says it so beautifully in the
magnificat
"My soul doth magnify
the Lord.
My spirit rejoices in
God, my Savior."
Fr. Carter used the word when
describing the mystery of
the Trinity –
etymologically – without earth.
He says: "Etymologically, the
word mystery basically means
that which is secret or
hidden –"
Excerpt from Response to God's Love by Fr. Edward Carter, S.J.
... In reference to Christianity, God himself is the ultimate mystery. Radically, God is completely other and transcendent, hidden from man in his inner life, unless he chooses to reveal himself. Let us briefly look at this inner life of God.

The Father, in a perfect act of self-expression, in a perfect act of knowing, generates his son. The Son, the Word, is, then, the immanent expression of God's fullness, the reflection of the Father. Likewise, from all eternity, the Father and the Son bring forth the Holy Spirit in a perfect act of loving.

At the destined moment in human history, God's self-expression, the Word, immersed himself into man's world. God's inner self-expression now had also become God's outer self-expression. Consequently, the mystery of God becomes the mystery of Christ. In Christ, God tells us about himself, about his inner life, about his plan of creation and redemption. He tells us how Father, Son, and Holy Spirit desire to dwell within us in the most intimate fashion, how they wish to share with us their own life through grace. All this he has accomplished and does accomplish through Christ. St. Paul tells us: "I became a minister of this Church through the commission God gave me to preach among you his word in its fullness, that mystery hidden from ages and generations past but now revealed to his holy ones. God has willed to make known to them the glory beyond price which this mystery brings to the Gentiles—the mystery of Christ in you, your hope of glory. This is the Christ we proclaim while we admonish all men and teach them in the full measure of wisdom, hoping to make every man complete in Christ" (Col 1:25-28).
R. We see beauty and goodness
and wisdom and love
in God.
We, as we go through life
have these imperfections
here below we need to die to, to
be, as it says in scripture,
more perfect as our heavenly
Father is perfect.
We hear, in God there is
perfect and pure love –
Divine Love – Untainted love.
In God there is "no darkness"
Love has no taintedness
in God.
In us our imperfection can
be how focused we are in
selfishness, putting ourselves
before God's will for us.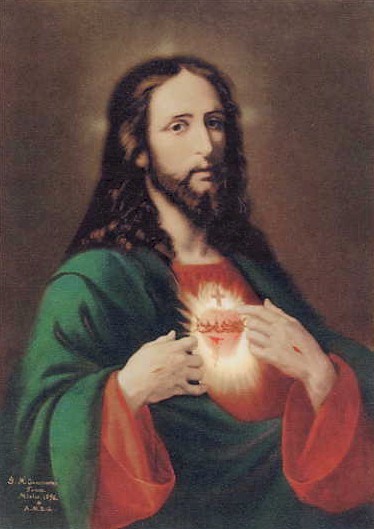 Prayer for Union with Jesus
Come to me, Lord, and possess my soul. Come into my heart and permeate my soul. Help me to sit in silence with You and let You work in my heart.

I am Yours to possess. I am Yours to use. I want to be selfless and only exist in You. Help me to spoon out all that is me and be an empty vessel ready to be filled by You. Help me to die to myself and live only for You. Use me as You will. Let me never draw my attention back to myself. I only want to operate as You do, dwelling within me.

I am Yours, Lord. I want to have my life in You. I want to do the will of the Father. Give me the strength to put aside the world and let You operate my very being. Help me to act as You desire. Strengthen me against the distractions of the devil to take me from Your work.

When I worry, I have taken my focus off of You and placed it on myself. Help me not to give in to the promptings of others to change what in my heart You are making very clear to me. I worship You, I adore You and I love You. Come and dwell in me now.

-God's Blue Book, January 17, 1994
R. God is pure –
God's light is simply light
God's love is simply love –
Jesus' Heart is truly on fire
for love of us. It is pure
love. It doesn't go out.
It is Divine love –
Think of the burning bush.
God's love is Divine Love –
beyond our comprehension –
God wants us to be with
Him in eternal love in heaven –
God can give man eternal
love –
Jesus is the way, the truth
and the life –
From the Sacred Heart of Jesus
the Church was born.
Jesus' Sacred Heart was
pierced –
What flowed out was blood
and water –
Blood for the Eucharist –
God gives us a sharing of
His life in Baptism and
Jesus feeds this life with
Himself in the Eucharist.
We see the taintedness of
man, hugging the earthy
affections of power and
wealth, of seeking honor
for himself –
God in baptism elevates
our knowing and loving
capacity –
He gives us a sharing
in His knowing and loving
activity –
We love more as He
loves. We grow abundantly
in our life in Him –
He outpours His grace
in the Church through
the sacraments –
the flowing of God's grace –
like a fountain to us who
are thirsty to receive this
magnificent gift from
God.
Thirsting for more and going
out to seek it.
God must be first in our
lives to be on our way
to loving more purely as
God wants us to love –
The Holy Spirit forms
us more and more in the
image of God in the Immaculate
Heart of the Virgin Mary –
The incarnation goes
on in us –
The Holy Spirit works
in us – in Divine Love –
Pure Love – Sanctifying our
Souls –
Come Holy Spirit fill the hearts
of the faithful –
Come Holy Spirit into our
hearts –
Renew the face of the earth --
Sing: Veni Sancte Spiritus

From the Lectionary
Pentecost Sequence
Come, Holy Spirit, come!
And from your celestial home
Shed a ray of light divine!

Come, Father of the poor!
Come, source of all our store!
Come, within our bosoms shine!

You, of comforters the best;
You, the soul's most welcome guest;
Sweet refreshment here below;

In our Labor, rest most sweet;
Grateful coolness in the heat;
Solace in the midst of woe.

O most blessed Light divine,
Shine within these hearts of yours,
And our inmost being fill!

Where you are not, man has naught,
Nothing good in deed or thought,
Nothing free from taint of ill!

Heal our wounds, our strength renew;
On our dryness pour your dew;
Wash the stains of guilt away;

Bend the stubborn heart and will;
Melt the frozen, warm the chill;
Guide the steps that go astray.

On the faithful, who adore
And confess you, evermore
In your sev'nfold gift descend;

Give them virtue's sure reward;
Give them your salvation, Lord;
Give them joys that never end. Amen.
Alleluia.
Given
October 29, 2016
R. Please spread blessed holy water
(You can also mix Jesus and Mary water
with your blessed Holy Water if you have it.)
in your yard, around your house,
in the state you live in.
And ask God to bless your state
Ask God to bless the United States
Pray all prayers through the intercession of
Our Lady of CLEAR – WATER.
Ask the Lady of CLEAR - WATER
to help with the blessed water.
Mary has appeared to me for 22 years,
in Ohio and Florida.