Please Pray for Fr. Joe & Bob


Prayer for Grace for our Country

Dear Father united to Jesus in the Holy Sacrifice of the Mass, the Sacrifice of Calvary sacramentally made present, celebrated around the world, in the Holy Spirit. We offer up all we do united to the Mass. We unite in one mind and one heart as members of the mystical body of Christ, with Christ our head in the pure and holy Hearts of Jesus and Mary, through the powerful intercession of Mary with all the angels and saints and souls in purgatory, and we beg for the saving grace, for our country, the United States. Please help us. We further pray for unity to always do the will of God in love. We spread the Blood of Jesus on the leaders and people of the United States and cast the devil into hell. We consecrate our country to the Sacred Heart and Immaculate Heart and all our dioceses, and beg for an outpouring of the Holy Spirit. God help us. We pray for our families, the priests, the Church and the world. In the Name of Jesus please hear us, we pray. We pray for our president and leaders. We pray that we are united as one nation under God to work together in love as God wants.
May 26, 2021
R. Jesus was wounded for our sins.
Sin wounds the soul.
Many today are very wounded and turn to selfishness, hatred, pride, jealousy, anger, etc.

God is love.
Jesus died to bring us new life.
The more we are filled by Jesus the more we become selfless, other focused.
Who am I to block God's plan for sinful jealousy in me.

Love gives.
Love is like Jesus.

Prayer for Union with Jesus
Come to me, Lord, and possess my soul. Come into my heart and permeate my soul. Help me to sit in silence with You and let You work in my heart.

I am Yours to possess. I am Yours to use. I want to be selfless and only exist in You. Help me to spoon out all that is me and be an empty vessel ready to be filled by You. Help me to die to myself and live only for You. Use me as You will. Let me never draw my attention back to myself. I only want to operate as You do, dwelling within me.

I am Yours, Lord. I want to have my life in You. I want to do the will of the Father. Give me the strength to put aside the world and let You operate my very being. Help me to act as You desire. Strengthen me against the distractions of the devil to take me from Your work.

When I worry, I have taken my focus off of You and placed it on myself. Help me not to give in to the promptings of others to change what in my heart You are making very clear to me. I worship You, I adore You and I love You. Come and dwell in me now.

-God's Blue Book, January 17, 1994

A Prayer for Intimacy with the Lamb, the Bridegroom of the Soul
Oh Lamb of God, Who take away the sins of the world, come and act on my soul most intimately. I surrender myself, as I ask for the grace to let go, to just be as I exist in You and You act most intimately on my soul. You are the Initiator. I am the soul waiting Your favors as You act in me. I love You. I adore You. I worship You. Come and possess my soul with Your Divine Grace, as I experience You most intimately.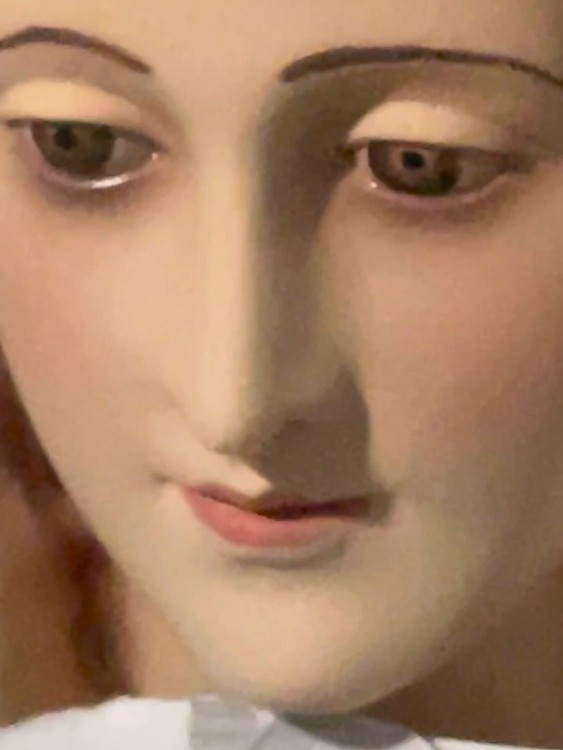 May 26, 2021
Sorrowful Mysteries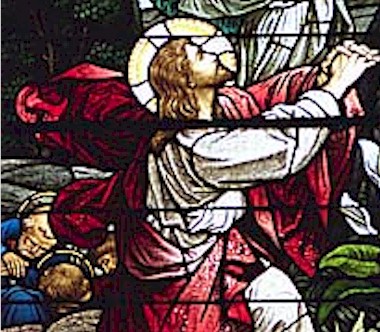 The Agony in the Garden
1) Jesus is the Son of God.
2) Jesus shows us His humbleness.
3) Do not beat yourself up.
4) Do not exult yourself.
5) You are not above others,
making others under you,
you think.
6) Focus on God.
7) Jesus did the Father's will.
8) Jesus sweat blood in the
garden knowing all
the people who would
live for themselves,
selfishly.
9) When we serve God we can be
punished, hated and
bullied by jealous others,
for being as God
wants us to serve Him.
10) Jesus was the suffering
servant.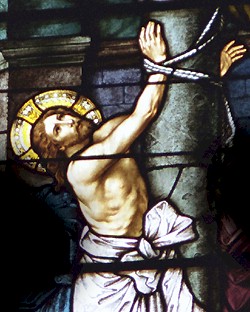 Jesus was Whipped at the Pillar
1) We focus on Jesus, and see
Him whipped at the
pillar for our sins.
2) We will not fall into spiritual pride,
if we keep this picture
in our mind, of Jesus at the pillar.
3) In spiritual pride a person
focuses on themselves
and sees them above
others in spirituality.
4) St. Paul said "Whenever
I am weak, I am
strong in God."
5) We focus on Christ's passion.
6) Think of how Jesus suffered
for our sins.
7) We can forget all that Jesus
did for us.
8) We can forget all God the
Father did for us in
creating us in the
image of God,
creating us in love.
9) Fr. Joe said
"Our participation in the Mass
unites us with the perfect act
of worship and love and
obedience offered to the Father
by Jesus as He died on the cross."
10) We owe honor and worship
and love to God, our
Creator.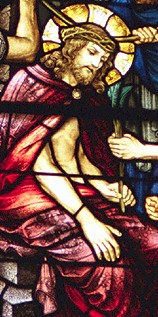 The Crowning with Thorns
1) First Commandment
1. I, the Lord, am your God. You shall not have other gods besides me.
2) God must be first in
our lives.
3) We are to grow in our
spiritual life through
prayer, love and
holiness.
4) Isaiah 55: 9
For the heavens are as high above earth
as my ways are above your ways,
my thoughts above your thoughts.
5) Ephesians 6: 12
For it is not against human enemies that we have to struggle, but against the principalities and the ruling forces who are masters of the darkness in this world, the spirits of evil in the heavens.

6) Jesus paid a big price to give us
the gift of new life.
7) Jesus loves us so much and wants a personal
relationship with us.
8) Who is on your throne?
9) We must turn to God, look up to Him,
not see others as under us and see ourselves
as superior, in pride over others.
10) Jesus wore a crown of thorns.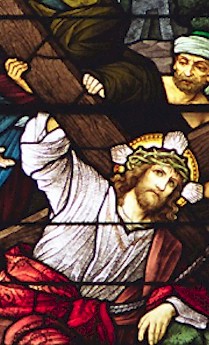 The Carrying of the Cross
1) Jesus gave and gave - we must be open to
receive God's love with an open heart.
2) God loves us. He gives us a free will to
love Him in return.
3) We must open our arms, let go of pride,
walk in humility, tell the truth
about our faults and be open
to receive His love.
4) Love can be tough. Jesus showed us this.
Doing the right thing may take courage
and be painful.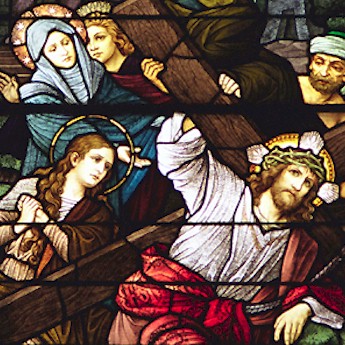 5) The rose is beautiful and has thorns.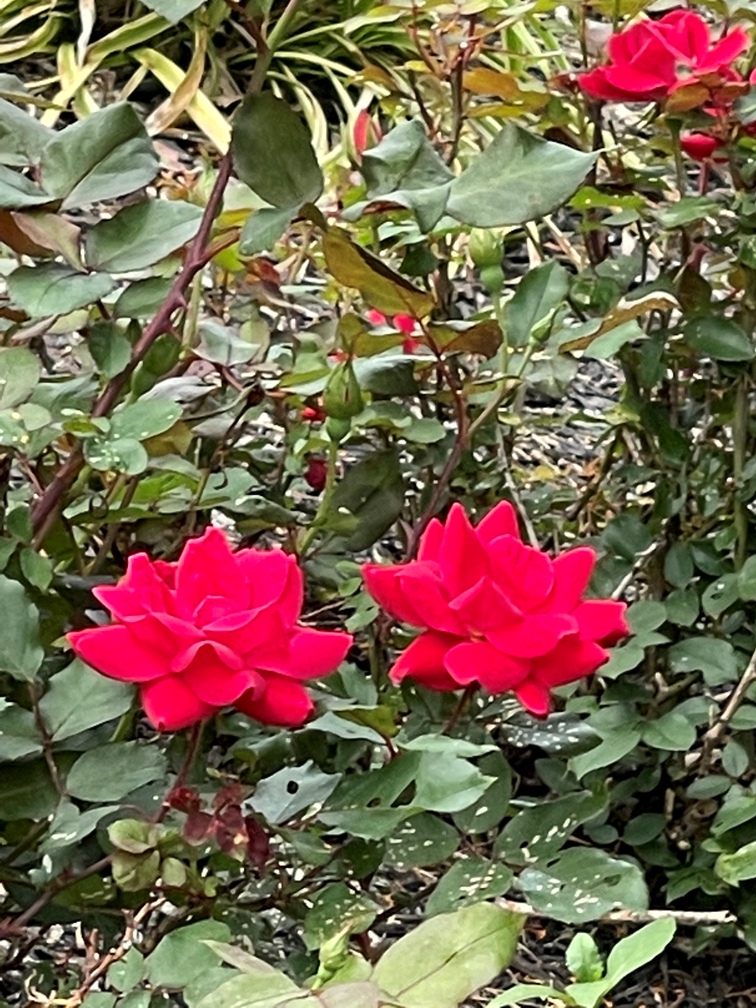 6) God first loved us. He loved us into
existence. He wants us to love Him.
7) God promises us He is with us in
trials and hardships.
8) Fr. Carter said
"It's not that there is too much
suffering in the world, but
so much is wasted."
9) Life in the Spirit.
10) Colossians 1: 13-14
Because that is what he has done. It is he who has rescued us from the ruling force of darkness and transferred us to the kingdom of the Son that he loves, and in him we enjoy our freedom, the forgiveness of sin.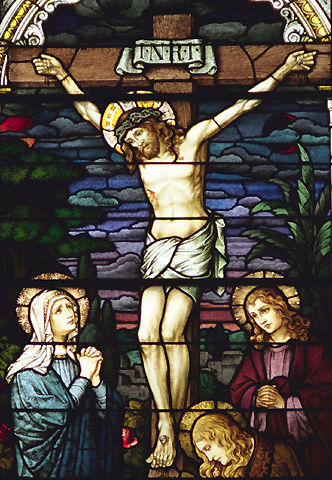 The Crucifixion
1) Jesus died on bare wood -
Jesus was born in a stable, in a
little crib, a feeding trowel.
2) See the Blood of Jesus in the Agony of the
Garden fall to the ground.
3) See the Blood of Jesus fall to the ground
as He was whipped.
4) See the Blood of Jesus fall to the earth
as He carried the cross and fell under
it.
5) See the Blood of Jesus under the cross
they crucified Him on.
6) Jesus' blood was shed for our sins.
7) Jesus' blood spilled on the earth
for love of us.
8) Jesus gives us Himself today in the
Eucharist,
Body, Blood, Soul and Divinity.
9) He paid for our sins with His Blood.
10) Song: A Song from Jesus