R. May the Joy of the Good Shepherd who
loves us so much fill our
hearts with gratitude.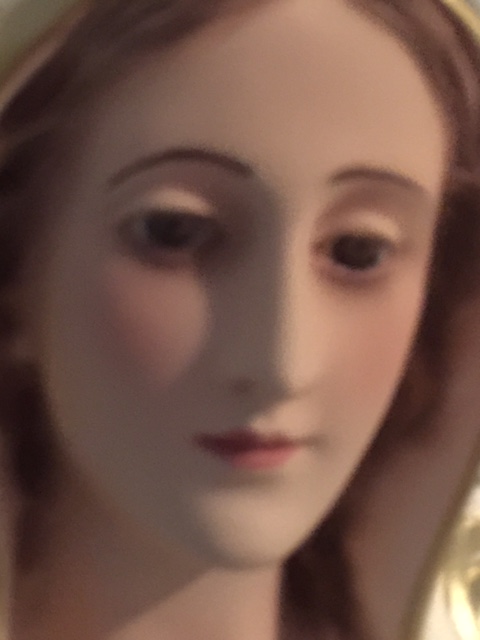 R. Dear Mary – Thank you for being
our Mother of Love –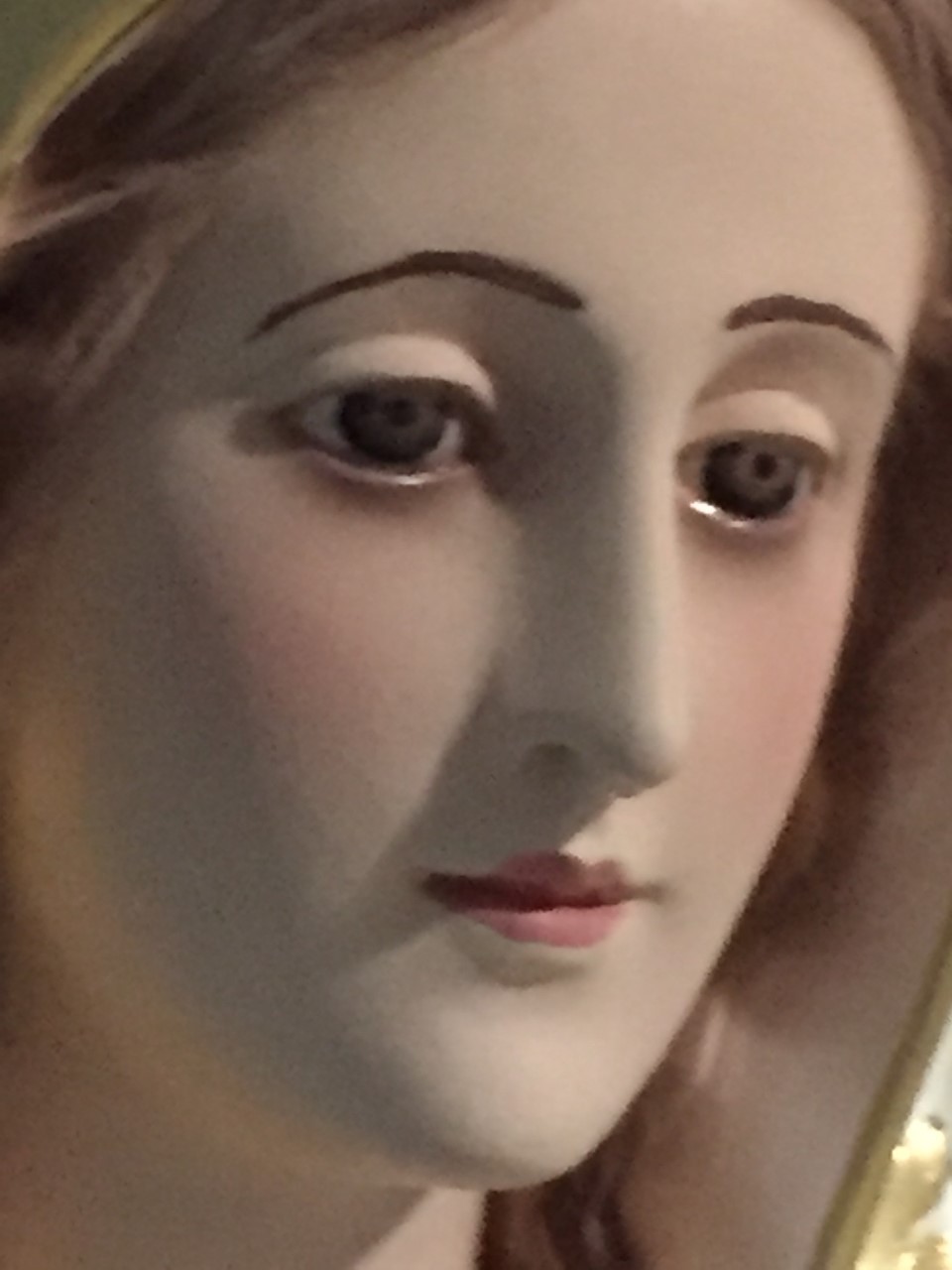 Mary: My little children,
Jesus loves you so very much.
You are to love God with your whole
heart, your whole soul, your
whole being and love your neighbor
as yourself.
Be loving and kind to one another
as you are to be in your Father's
family.
God is your Father –
I am your Mother –
Jesus is your Brother –
God is love –
I am Mary your Mother of love.
Pray in love for your brothers,
they need your prayers.
Love your brothers as God has
commanded you to do –
God created your brothers –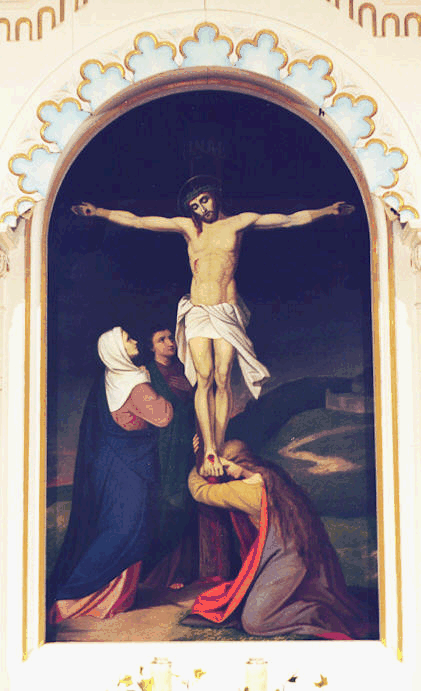 John 19: 25-27
Near the cross of Jesus stood his mother and his mother's sister, Mary the wife of Clopas, and Mary of Magdala. Seeing his mother and the disciple whom he loved standing near her, Jesus said to his mother, 'Woman, this is your son.' Then to the disciple he said, 'This is your mother.' And from that hour the disciple took her into his home.
Matthew 5: 48
...You must therefore be perfect, just as your heavenly Father is perfect.'
Matthew 11: 25

At that time Jesus exclaimed, 'I bless you, Father, Lord of heaven and earth, for hiding these things from the learned and the clever and revealing them to little children.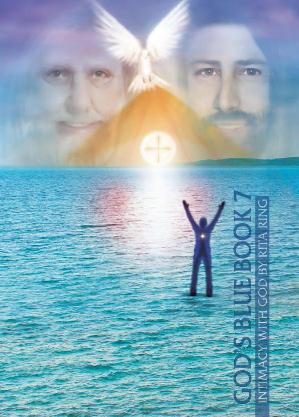 May 5, 1995
Consecrate Your Churches, Home, and Workplace to Our Hearts
Jesus: I want you to consecrate the human race to Sacred Heart of Jesus. I want to be enthroned in all homes, churches, and businesses.

June is the month of the Sacred Heart. I want to be king and center of all hearts. I will keep My promises given to St. Margaret Mary of Alacoque. I promise all this from My most Sacred Heart. Consecrate your chapter to the Sacred Heart of Jesus. Consecrate the church or room in which you hold your meeting.

Today is First Friday. I want you to circulate the message I gave to you on consecrating your homes to My Sacred Heart. Make booklets available for people to be able to consecrate their homes and businesses easily. Use the message I gave to you when you consecrated your home.

The Sacred Heart of Jesus will reign and the Immaculate Heart of Mary will triumph. Consecrate all homes and businesses to Our Two Hearts. Tell all to have displayed and honored, pictures of the Sacred Heart of Jesus and the Immaculate Heart of Mary. May and June are the months of Mary and the Sacred Heart of Jesus. Tell all to consecrate their homes to Our Two Hearts. I am the Sacred Heart of Jesus. On this day, the 5th of May, 1995, First Friday, I request that you spend the next two months encouraging all to do this consecration.

Gather your friends and say the prayers I have instructed you to say. Sing "To Jesus Heart All Burning" and "Immaculate Mary." May these Two Hearts of love give all members of the human race peace, joy and love in their hearts.

R. Jesus said He desires to be honored by men in the Blessed Sacrament.

Jesus: Circulate the Blue Book messages. They promote this devotion. How My Heart is filled with happiness by the souls who come to the tabernacle and sit with Me. I am Jesus Christ, I wait and long and thirst for My precious souls to come. The souls of men have turned cold. I want souls to come to daily communion and be with Me in front of the tabernacle.

Men's hearts have turned cold. They do not know what love really means. I want hearts that are filled with fire for love of God. Men's hearts have turned to stone.

You are to promote devotion to My most Sacred Heart. I want hearts that burn with love for My Heart. It is through Me that you will know the Father's love. I am the Way, I am the Truth, I am the Life.

Offer a holy hour for the indifference, ingratitude, and sacrileges committed against Jesus in the Blessed Sacrament, the Sacrament of His greatest love.

R. He promises great graces to those who give reparation to His Sacred Heart and who tell others about offering reparation to Him.

end of May 5, 1995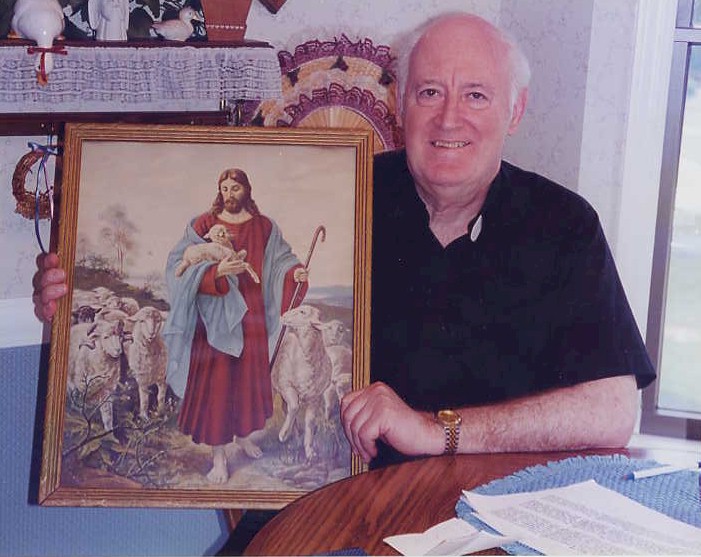 25 Years Ago
July 31, 1994
Words of Jesus to Members of
Shepherds of Christ Associates:

"My beloved priest-companion, I intend to use the priestly newsletter, Shepherds of Christ, and the movement, Shepherds of Christ Associates, in a powerful way for the renewal of My Church and the world.

"I will use the newsletter and the chapters of Shepherds of Christ Associates as a powerful instrument for spreading devotion to My Heart and My Mother's Heart.

"I am calling many to become members of Shepherds of Christ Associates. To all of them I will give great blessings. I will use them as instruments to help bring about the triumph of the Immaculate Heart and the reign of My Sacred Heart. I will give great graces to the members of Shepherds of Christ Associates. I will call them to be deeply united to My Heart and to Mary's Heart as I lead them ever closer to My Father in the Holy Spirit."

- Message from Jesus to Father Edward J. Carter, S.J., Founder, as given on July 31, 1994,
feast of Saint Ignatius Loyola, Founder of the Society of Jesus (The Jesuits)
Mother's Day May 16, 1998 - Prayer to the Father

My Father,

With my whole heart I desire to consecrate the whole world to the Sacred Heart of Jesus and the Immaculate Heart of Mary. I wish with my whole being for the salvation of souls and that man live according to Thy Holy Will. I pray my Father that we may be one in You and Your Son Jesus and the Holy Spirit that we may intercede to You for this cause.

It is this burning desire within my soul to spread the consecration to the far ends of the earth, that the cries of Your children are cries of glory and honor and adoration, praising God as their God.

My Father, at this moment a soul hangs on the edge of death. For all eternity they will go to a place. It is not the plot of this soul as it trods this barren land to decide on the edge of death. You created us that we would grow in our oneness with God, that we would mature more and more in our image and likeness to God.

And so My Father, I pray with every cell in my body for this earth. In the name of Your Son Jesus I consecrate all the souls of this earth to the Sacred Heart and the Immaculate Heart of Mary in the Holy Spirit in union with the Holy sacrifice of the Mass with all the angels and saints and the souls in Purgatory.

I beg You Father for mercy.
I beg You Father for assistance.
I beg You Father to help us to spread this consecration to the far ends of the earth.

Please help us. We are helpless little ones coming in the heart of our Mother, bleeding from our wounds and our sins.

Your Son, Jesus Christ, shed the last drop of His Blood for the salvation of mankind. We wish to unite in this sacrifice, sacramentally made present in the Mass all over the world at every moment. Help us to make reparation to You for the sins of men.

Please my Father, help us. Held in the heart of Mary and the Heart of Jesus we come as the children of Eve to beg for the Reign of the Sacred Heart and the Triumph of Mary's heart. Look upon our love, Your shepherds in the Shepherds of Christ, our sacrifices and devotion to You Our Beloved Father. Come by the means of the Holy Spirit and sanctify us and make us whole, that we are one in Your Son Jesus, praying to You, Father, in the name of Your Son Jesus in the Holy Spirit united with all the angels and saints, in the heart of Mary. We beg for help for special intentions concerning the Movement. We beg for help to reach the Churches to give these prayers of Jesus to them, to reach the schools and the family. Help we cry as poor banished children of Eve. Help us Father to do this work the Good Shepherd has entrusted to us. Help us to be one in You that we act as intercessors to help this world to be turned to God as their God, loving, honoring and adoring Him as the Lord of Host is truly present on His throne.

We are Your children Father, we implore You to answer our prayer.
We love You, we worship You, we adore You, we thank you and we sing from the bottom of our hearts, Holy God we Praise Your Name. Alleluia

end of prayer to the Father
| | | | | | |
| --- | --- | --- | --- | --- | --- |
| English | Español | Français | Português | Italiano | Polska |

From Tell My People by Fr. Edward J. Carter, S.J.
The Holy Spirit
Jesus: "My beloved friend, tell My people to pray daily to the Holy Spirit. They are to pray for an increase in His gifts. My people must realize that the Holy Spirit comes to transform them. The Spirit desires to transform you more and more according to My image. Those who are docile to His touch become increasingly shaped in My likeness. He performs this marvel within Mary's Immaculate Heart. The more one dwells in My Mother's Heart, the more active are the workings of the Spirit. The Spirit leads Mary to place you within My own Heart. In both Our Hearts, then, your transformation continues. The more you are formed after My own Heart, the more I lead you to the bosom of My Father. Tell My people all this. Tell them to pray daily for a greater appreciation of these wondrous gifts. I am Lord and Master. All who come to My Heart will be on fire to receive the gifts of the Spirit in ever greater measure! I love and bless My people!"

Reflection: The Holy Spirit is given to us to fashion us ever more according to the likeness of Jesus. And the more we are like Jesus, the more Jesus leads us to the Father. Do we, each day, pray to the Holy Spirit to be more open to His transforming influence? Do we strive each day to grow in union with Mary? The greater our union with our Mother, the spouse of the Holy Spirit, the greater is the transforming action of the Holy Spirit within us. end of excerpt
All 5ths - Our Lady of Clearwater Florida


July 5, 2000


September 5, 2000


October 5, 2000


November 5, 2000


December 5, 2000
| | | | | |
| --- | --- | --- | --- | --- |
| January 5, 2001 | February 5, 2001 | March 5, 2001 | April 5, 2001 | May 5, 2001 |
| | | | | |
| --- | --- | --- | --- | --- |
| June 5, 2001 | July 5, 2001 | August 5, 2001 | September 5, 2001 | October 5, 2001 |
| | | | | |
| --- | --- | --- | --- | --- |
| November 5, 2001 | December 5, 2001 | January 5, 2002 | February 5, 2002 | March 5, 2002 |
| | | | | |
| --- | --- | --- | --- | --- |
| April 5, 2002 | May 5, 2002 | June 5, 2002 | July 5, 2002 | September 5, 2002 |
| | | | | |
| --- | --- | --- | --- | --- |
| October 5, 2002 | November 5, 2002 | January 5, 2003 | February 5, 2003 | March 5, 2003 |
| | | | | |
| --- | --- | --- | --- | --- |
| April 5, 2003 | May 5, 2003 | July 5, 2003 | August 5, 2003 | September 5, 2003 |
| | | | |
| --- | --- | --- | --- |
| October 5, 2003 | November 5, 2003 | December 5, 2003 | January 5, 2004 |
| | |
| --- | --- |
| February 5, 2004 | March 5, 2004 |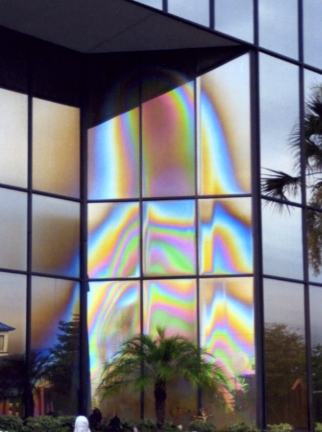 Song: A Song from Jesus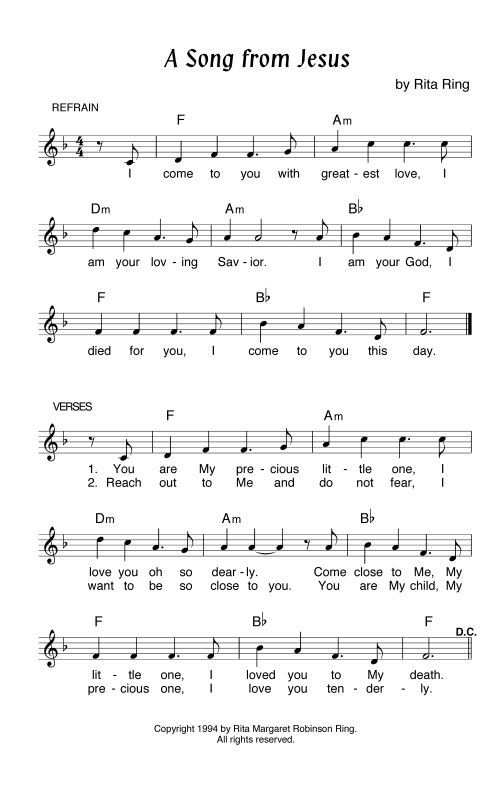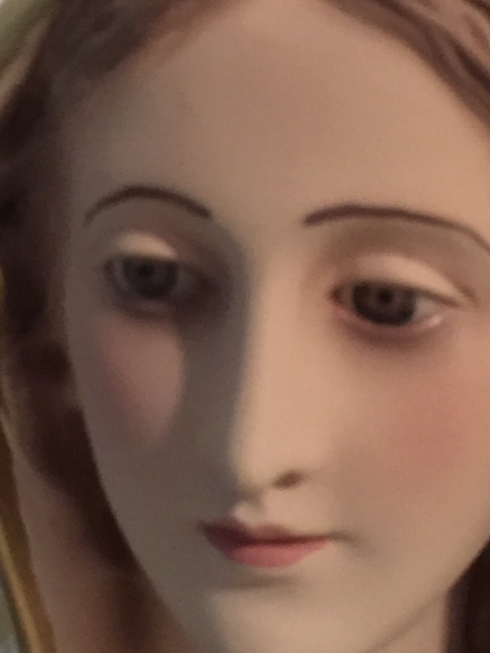 Song: See the Eyes That Look at Mary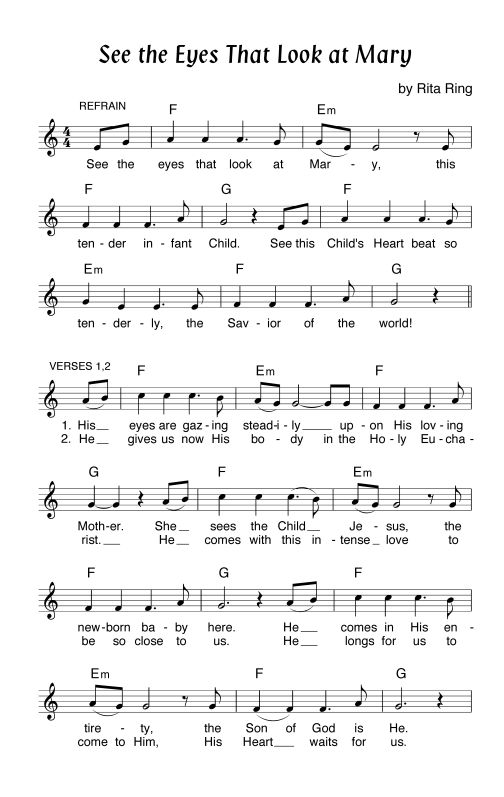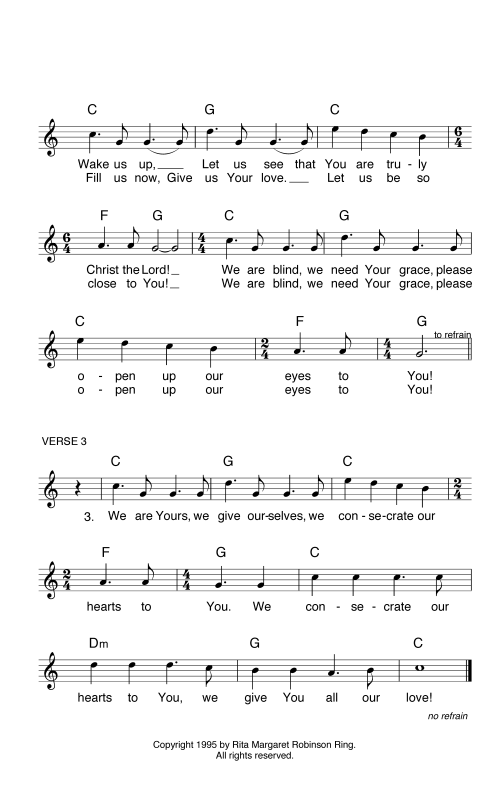 Fourth Sunday of Easter
Acts 13: 14, 43-51

The others carried on from Perga till they reached Antioch in Pisidia. Here they went to synagogue on the Sabbath and took their seats.

When the meeting broke up many Jews and devout converts followed Paul and Barnabas, and in their talks with them Paul and Barnabas urged them to remain faithful to the grace God had given them.

The next Sabbath almost the whole town assembled to hear the word of God. When they saw the crowds, the Jews, filled with jealousy, used blasphemies to contradict everything Paul said. Then Paul and Barnabas spoke out fearlessly. 'We had to proclaim the word of God to you first, but since you have rejected it, since you do not think yourselves worthy of eternal life, here and now we turn to the gentiles. For this is what the Lord commanded us to do when he said:

I have made you a light to the nations,
so that my salvation may reach
the remotest parts of the earth.'

It made the gentiles very happy to hear this and they gave thanks to the Lord for his message; all who were destined for eternal life became believers. Thus the word of the Lord spread through the whole countryside.

But the Jews worked on some of the devout women of the upper classes and the leading men of the city; they stirred up a persecution against Paul and Barnabas and expelled them from their territory. So they shook the dust from their feet in protest against them and went off to Iconium; but the converts were filled with joy and the Holy Spirit.

Psalm 100: 1-3, 5

Acclaim Yahweh, all the earth,
serve Yahweh with gladness,
come into his presence with songs of joy!

Be sure that Yahweh is God,
he made us, we belong to him,
his people, the flock of his sheepfold.

For Yahweh is good,
his faithful love is everlasting,
his constancy from age to age.

Revelation 7: 9, 14-17

After that I saw that there was a huge number, impossible for anyone to count, of people from every nation, race, tribe and language; they were standing in front of the throne and in front of the Lamb, dressed in white robes and holding palms in their hands. They shouted in a loud voice,

I answered him, 'You can tell me, sir.' Then he said, 'These are the people who have been through the great trial; they have washed their robes white again in the blood of the Lamb. That is why they are standing in front of God's throne and serving him day and night in his sanctuary; and the One who sits on the throne will spread his tent over them. They will never hunger or thirst again; sun and scorching wind will never plague them, because the Lamb who is at the heart of the throne will be their shepherd and will guide them to springs of living water; and God will wipe away all tears from their eyes.'

John 10: 27-30

The sheep that belong to me
listen to my voice;
I know them and they follow me.
I give them eternal life;
they will never be lost
and no one will ever steal them
from my hand.
The Father, for what he has given me,
is greater than anyone,
and no one can steal anything
from the Father's hand.
The Father and I are one.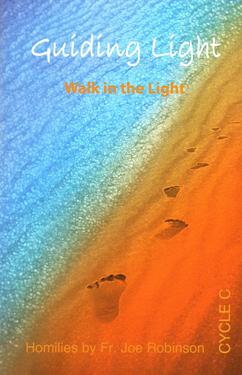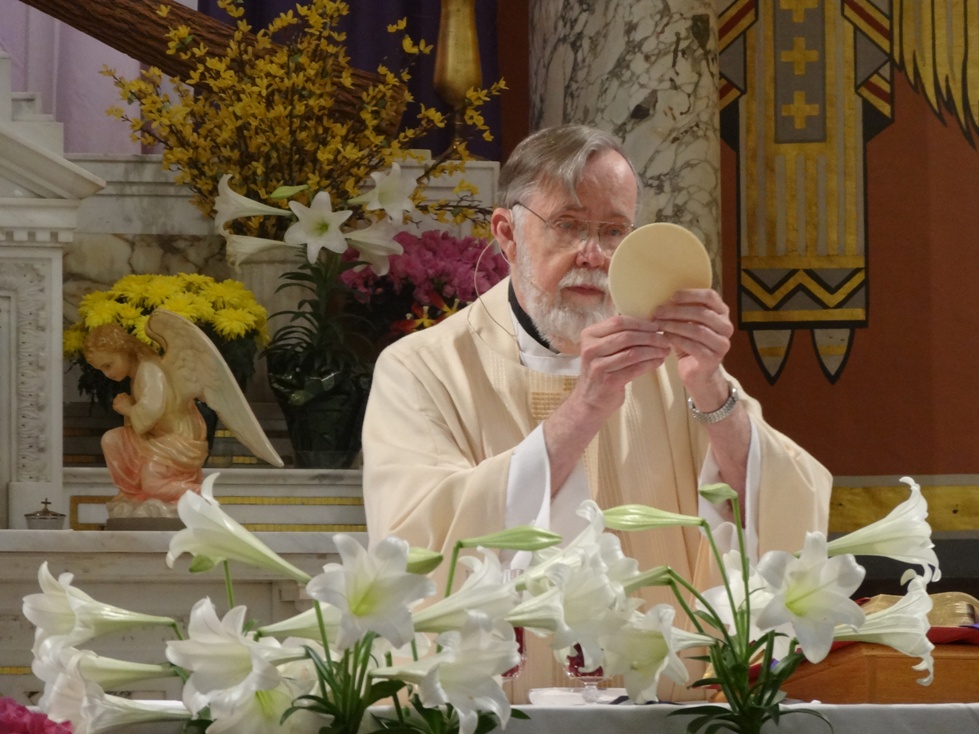 Fourth Sunday of Easter

April 17, 2016

INTRODUCTION

– (Acts 13,14.43-52; Rev.7,9.14b-17; John 10,27-30) In our first reading, we join St. Paul on his first missionary journey. We are in Antioch in Pisidia, a small city in what is today the central part of Turkey. Paul's companion on this trip was Barnabas. Jewish communities were scattered all throughout the Roman Empire so Paul made a visit to the local Jewish synagogue there. He was invited to preach and his first visit was so successful that he was invited to come back the following week. When he returned, almost the whole city was there to hear him. Many of the Jewish leaders opposed Paul and they got him thrown out of town.
The Book of Revelation requires a lot of explanation, so I want to give some background to today's second reading. Last week we heard John, the author of Revelation, describe some of what he saw in a vision of heaven. You might remember last week God had a scroll on which future events had been written. No one could open the scroll except the Risen Jesus who appeared in the vision as the Lamb of God. That's where last week's reading ended. The Book of Revelation goes on to tell us that as the seals were opened, war and terror came about on the earth. The Book of Revelation does not delight in horror; it was simply encouraging God's people not to lose hope - especially those who suffer for being faithful to Christ. This is where today's reading takes us. One of the elders standing before God's throne interprets another part of the vision of heaven. John sees God's holy people surrounding God's throne and praising him. They are dressed in white, symbolizing their inner holiness, and they are holding palm branches as a symbol of their sharing in Christ's victory over sin and death. Their sufferings are over, God will protect them, and the Lamb of God will shepherd them and provide for all their needs.
HOMILY - Today's readings give us about a dozen topics we could talk about. Traditionally this Sunday is known as Good Shepherd, because the gospel always comes from John's gospel, chapter 10, where Jesus tells us in various ways that he is our Good Shepherd. But there are so many other important themes that come from our readings today, that I thought I would just comment on a few ideas from our readings today. My comments may be helpful for you, or you might find something else in today's readings that is useful. I'll start with the gospel. Our gospel takes us back to before time began, back to when there was only the Father, the Son and the Holy Spirit. In this part of John's gospel, Jesus identifies himself as the Good Shepherd. In doing so, however, Jesus is identifying himself as God himself. The connection of the Good Shepherd with Jesus divinity can be found in the prophet Ezekiel. In chapter 34 of the prophet Ezekiel, God did not hold back in condemned the shepherds of Israel, i.e. the kings of Israel, for the sinful and incompetent way they governed God's people. The solution to this poor leadership God spoke through Ezekiel when he declared: "I myself will look after and tend my sheep." (Ezech. 34,11) In the image of the Good Shepherd we see the fulfillment of that prophecy. In case there is any doubt as to whether our Good Shepherd is divine, Jesus makes it clear in the last sentence of today's gospel when he says: "The Father and I are one." That statement was certainly clear to the Jewish leaders because they started picking up stones in order to put him to death for blasphemy (saying he was equal to God). Jesus did not back down on what he had said, but even more strongly he repeated what he wanted them to accept when he said: "If I am not doing the works of my Father, then do not believe me. But if I do them, even though you do not believe me, believe the works, so that you may know and understand that the Father is in me and I am in the Father." With this authority backing him up, is it any surprise that Jesus expects his sheep to hear his voice and for them to follow him? Not only does he have the right to expect us to listen to him and follow him. He also has the power to give us eternal life.
And that brings us to our reading from the Book of Revelation which tells us of the great multitude that followed Jesus faithfully, how God will meet all their needs, they will hunger and thirst no more, God will wipe away every tear from their eyes; suffering is over and death shall be no more. Notice we are talking of a great multitude which no one can count. That certainly represents more than the number 144,000 which some religions claim are the total number of those who will be saved. This picture of heaven is God's reward for those who have faithfully followed Christ.
Our first reading shows us that following Christ faithfully is not always a piece of cake. Paul and Barnabas were struggling with times of success and times of failure, times of peace and times of turmoil, times when others accepted them and times when they were rejected. But they never quit, they just moved on. And God calls us to keep on struggling to follow him and serve him and when we fail, to get back up and not to give up.
This sums up my thoughts centered around Jesus as our shepherd, Jesus who always existed and who in the course of time took on our human nature to show us how to live the kind of life that will lead to eternal life with God.