Given May 18, 2019
R. The Holy Spirit gives us fruitfulness
Mary called Clearwater a Garden –
Jesus gave us all the books to
distribute here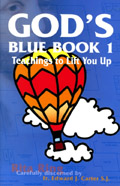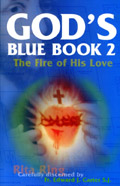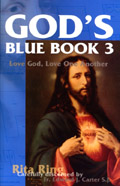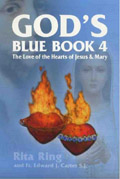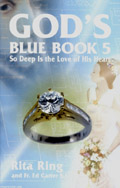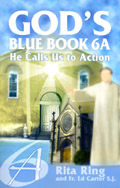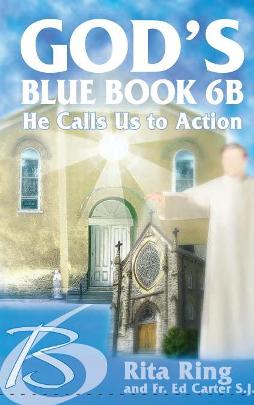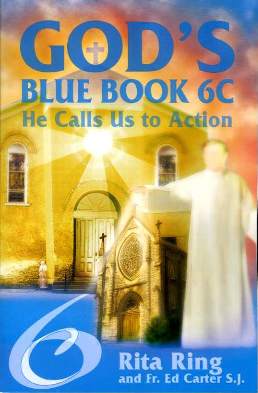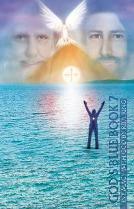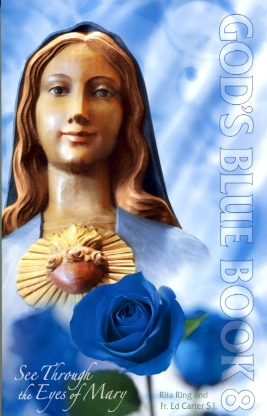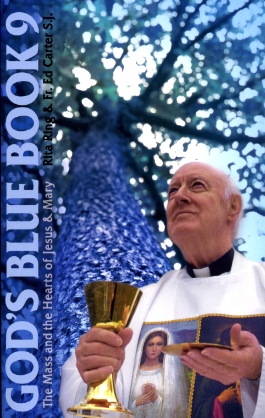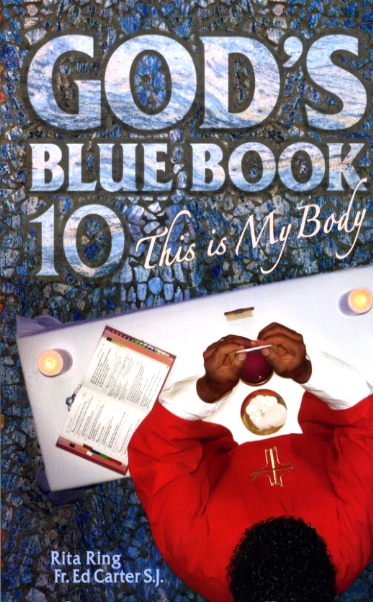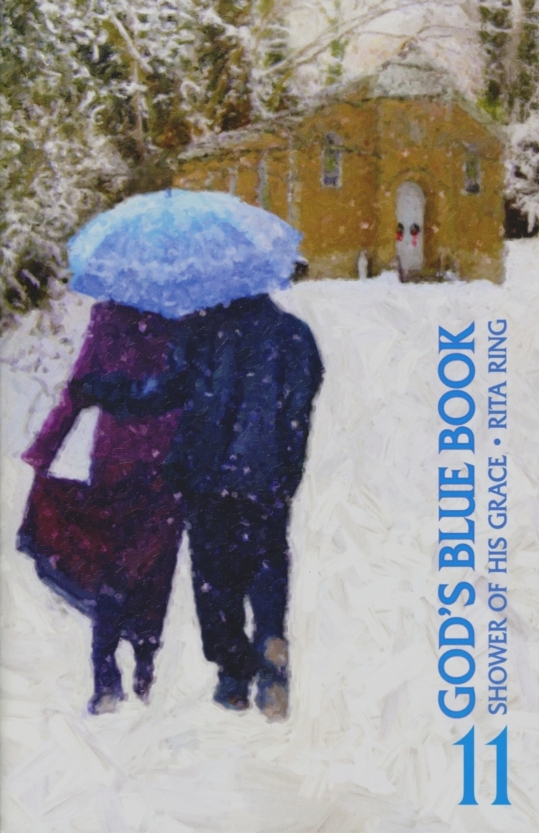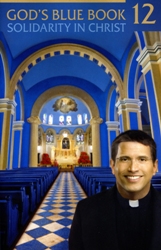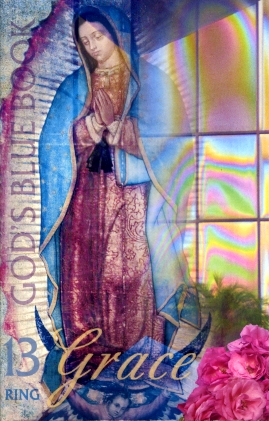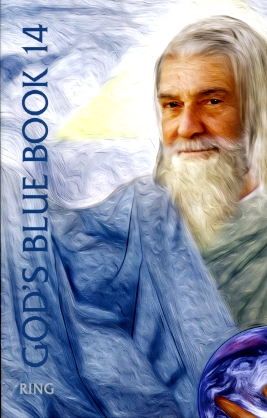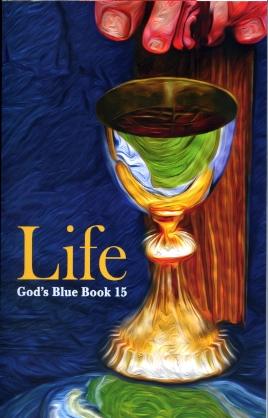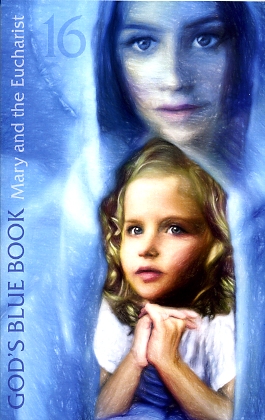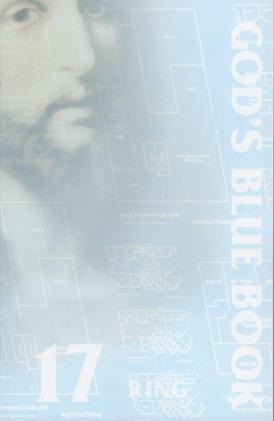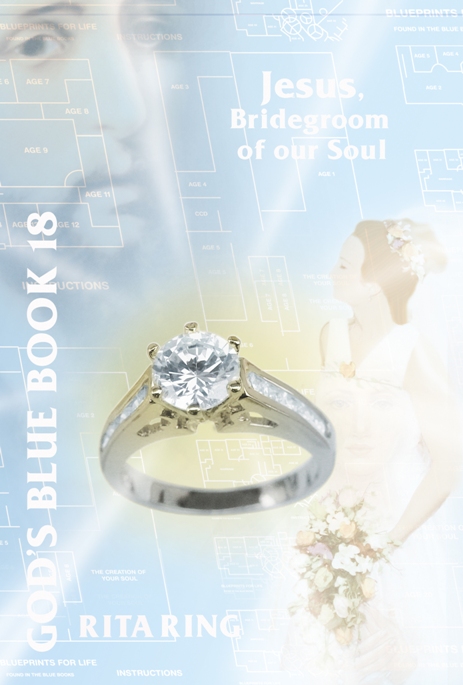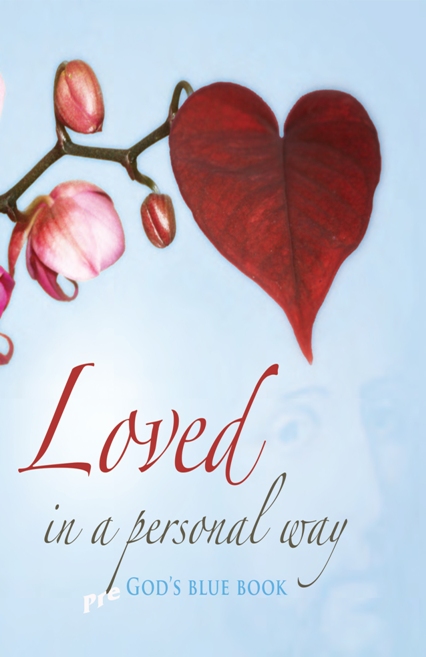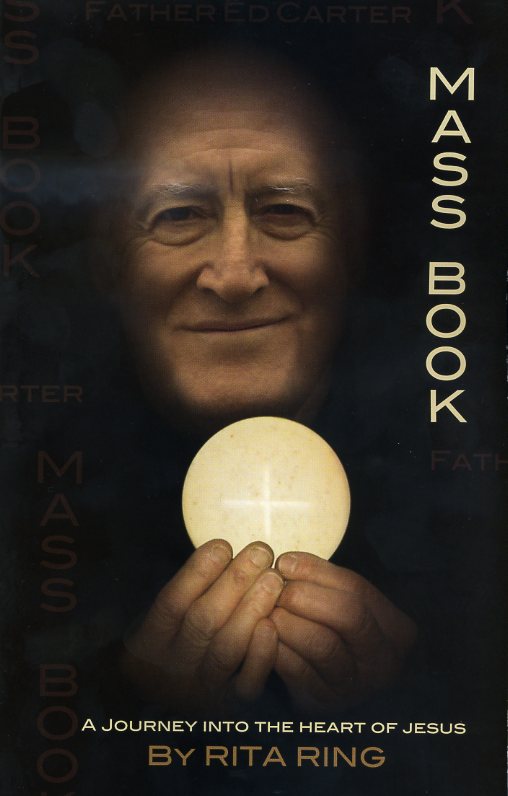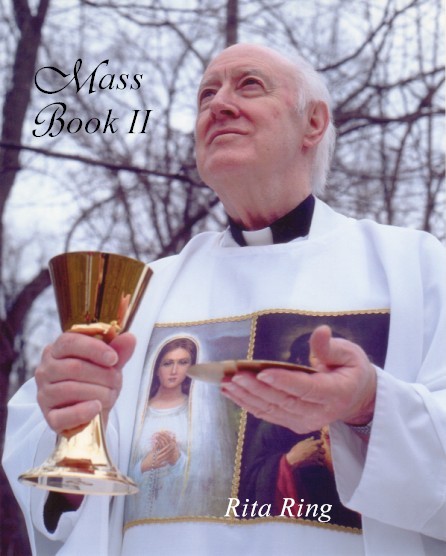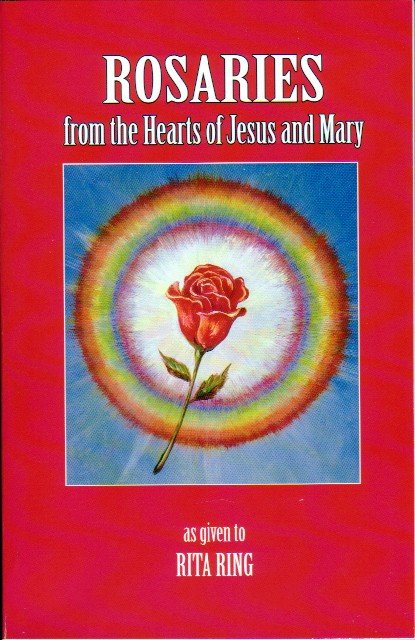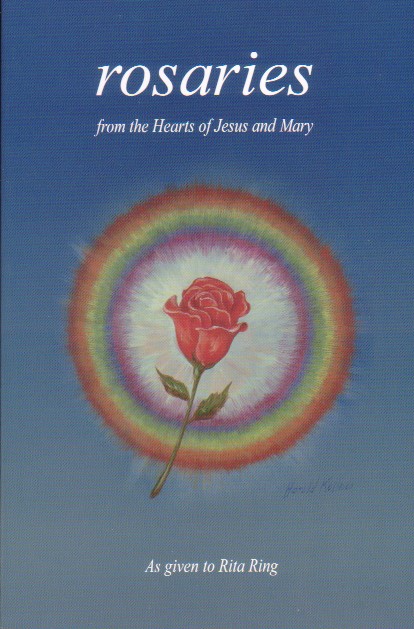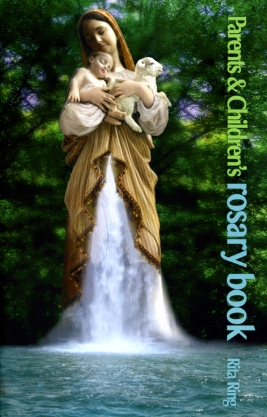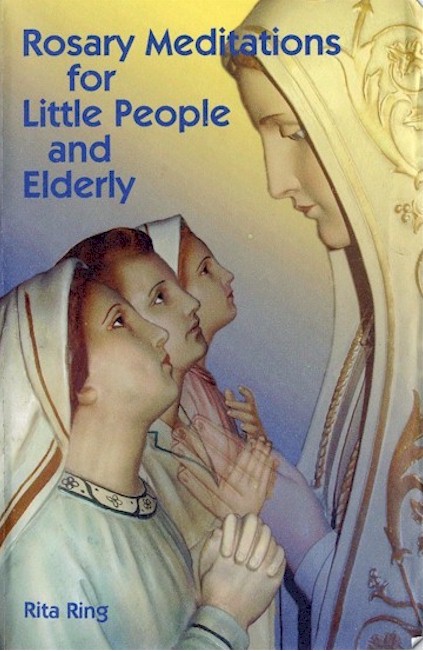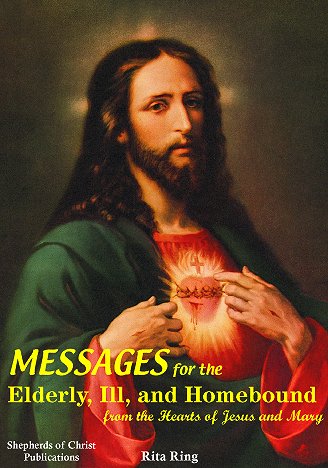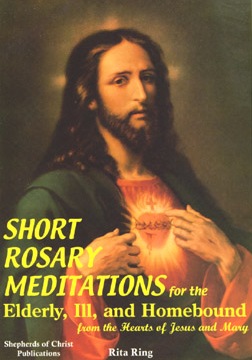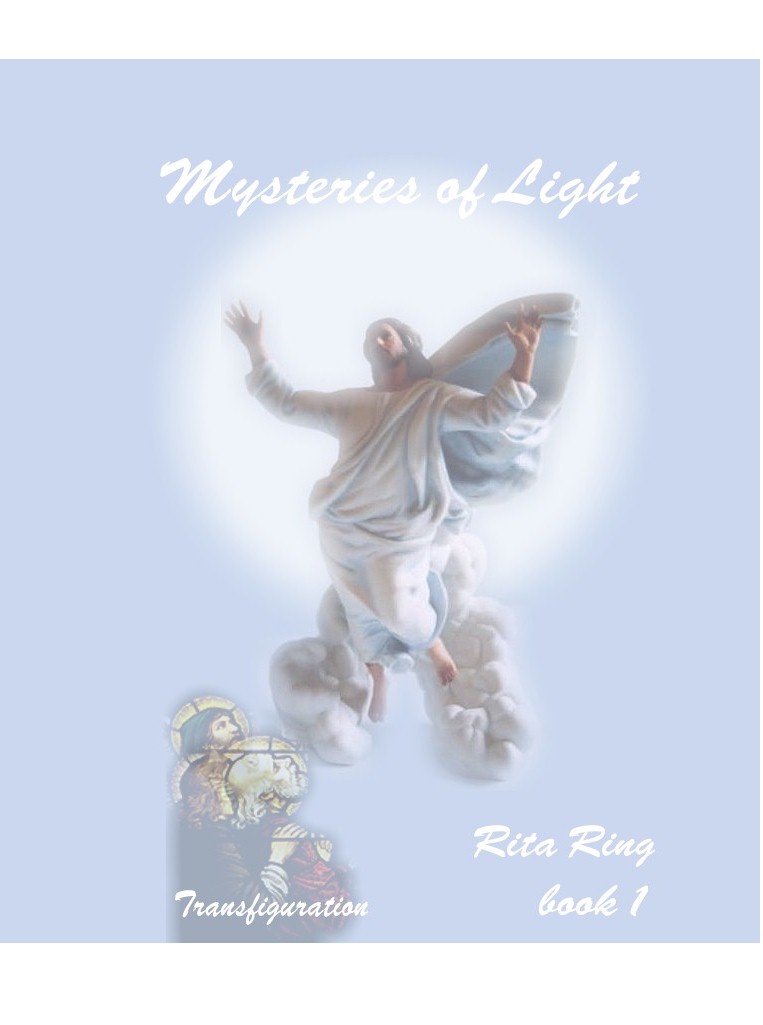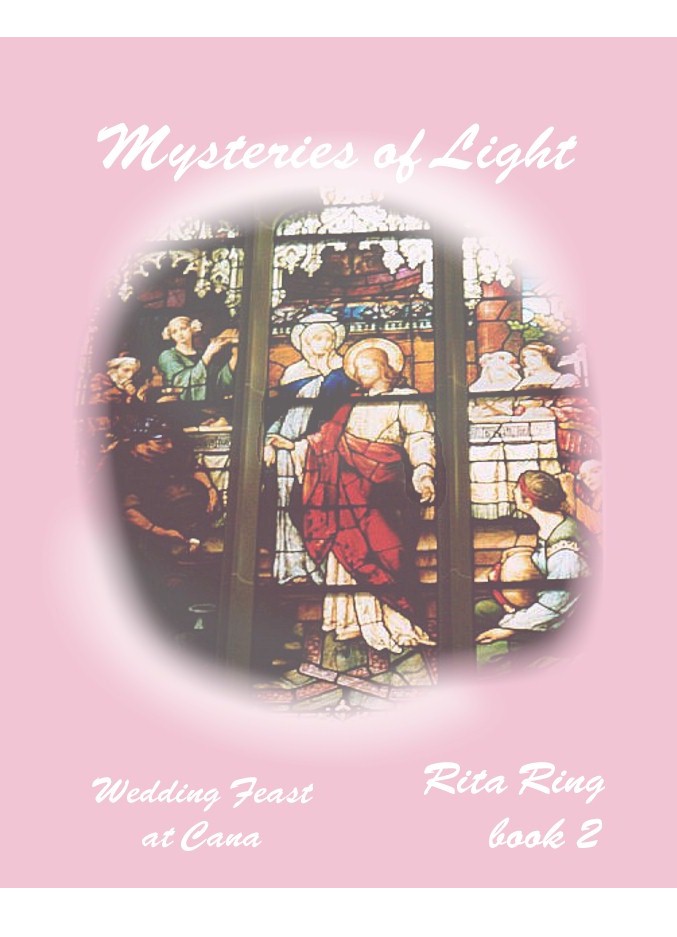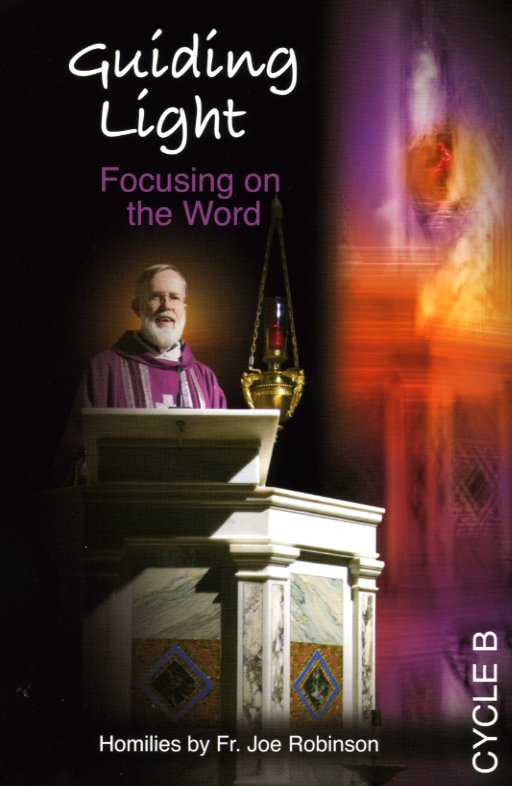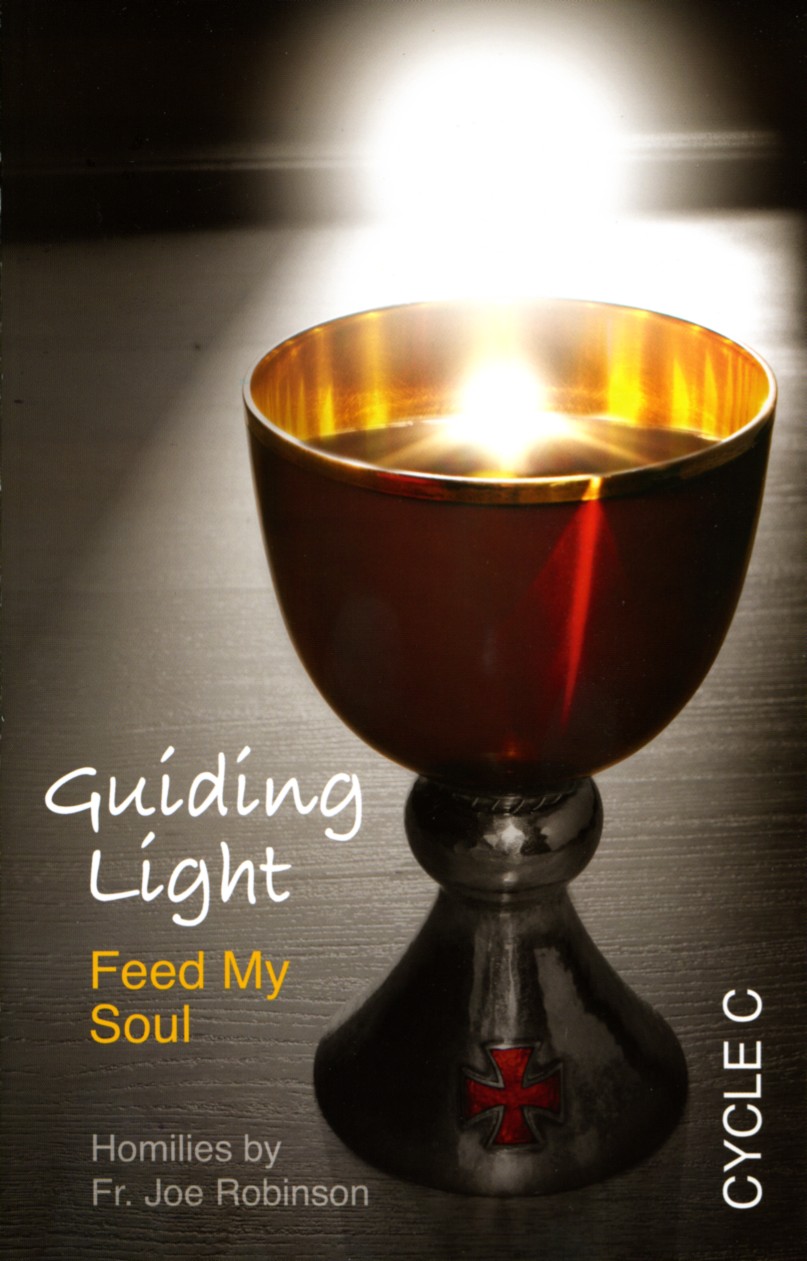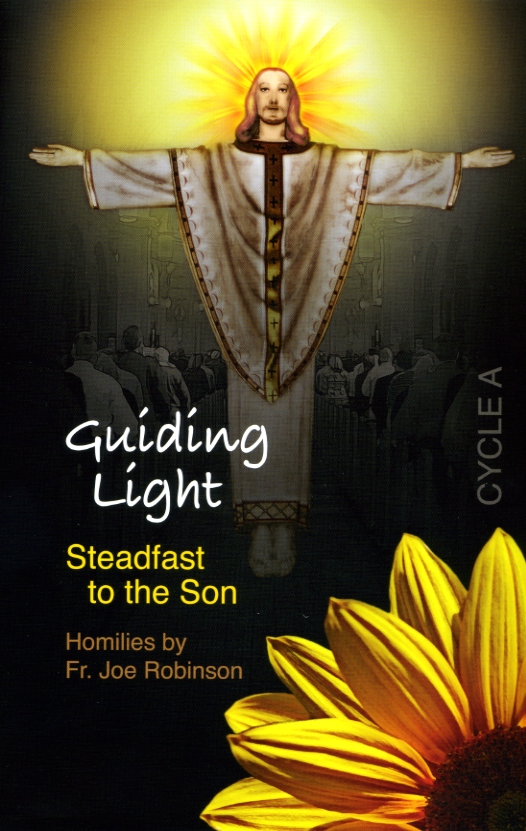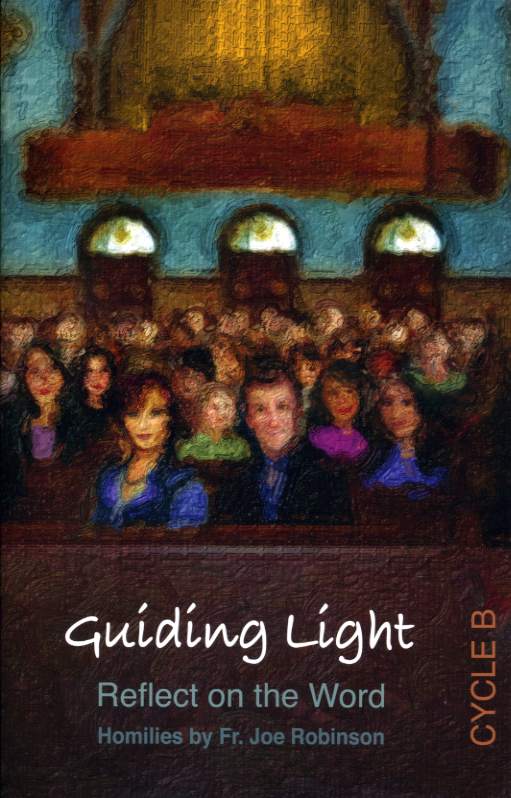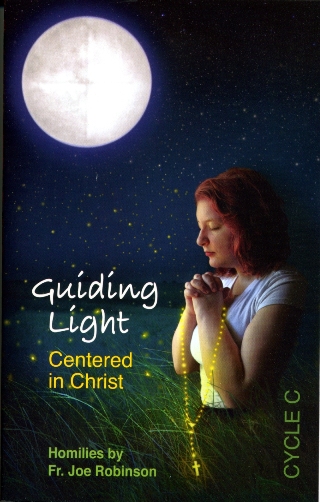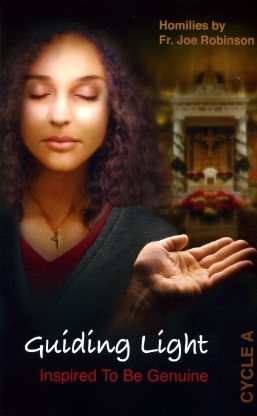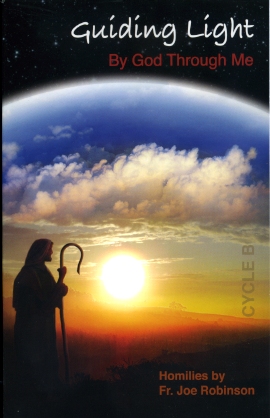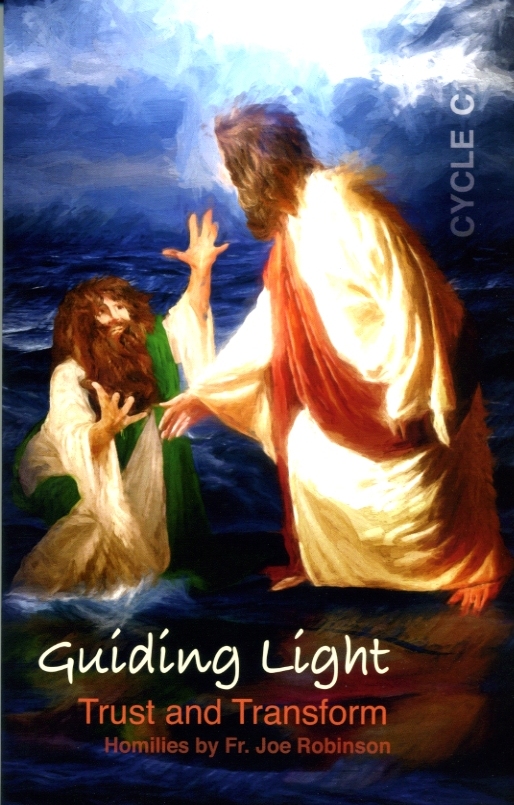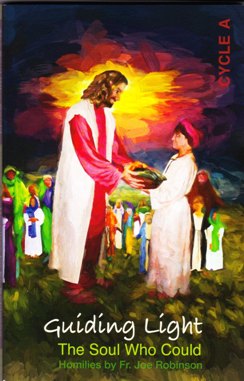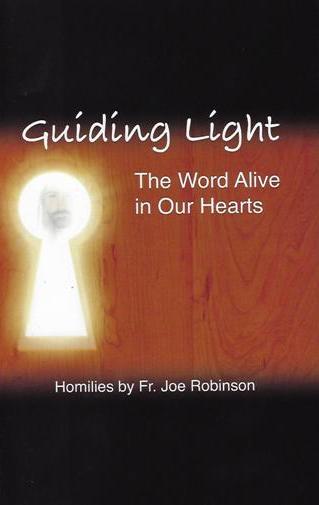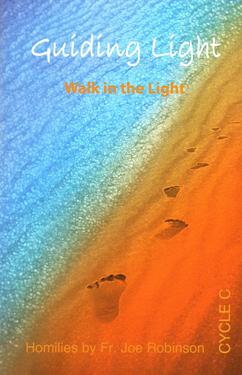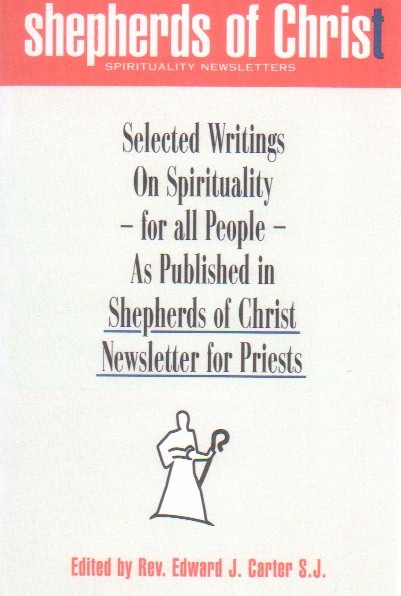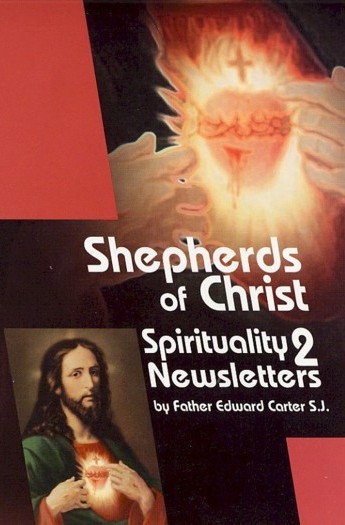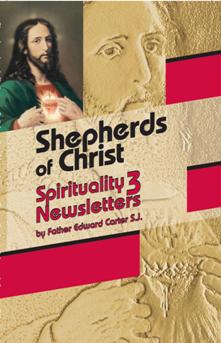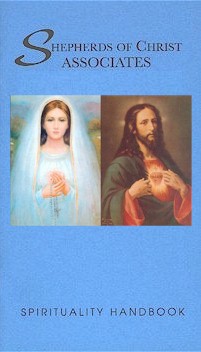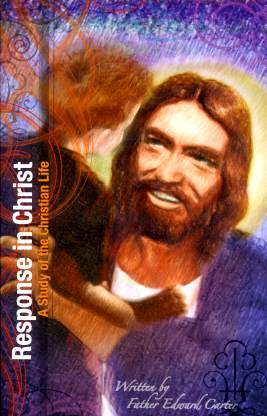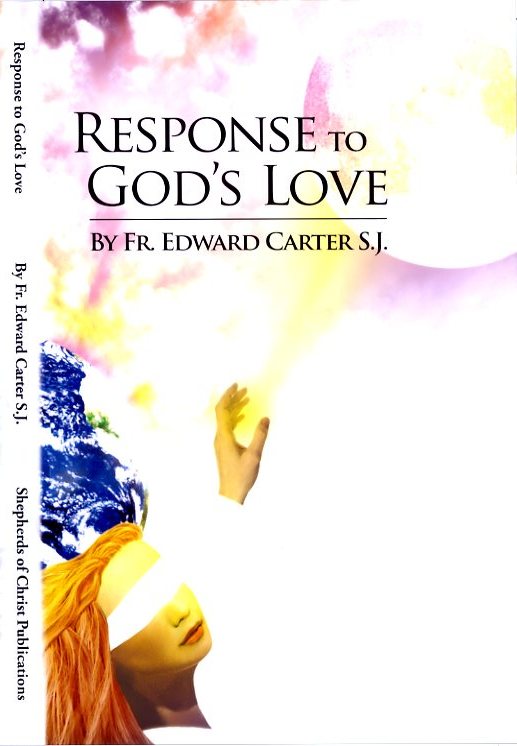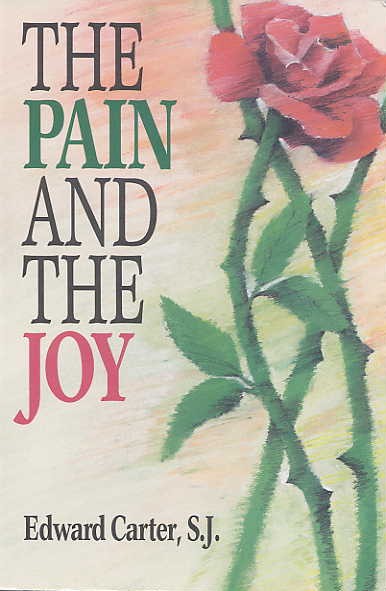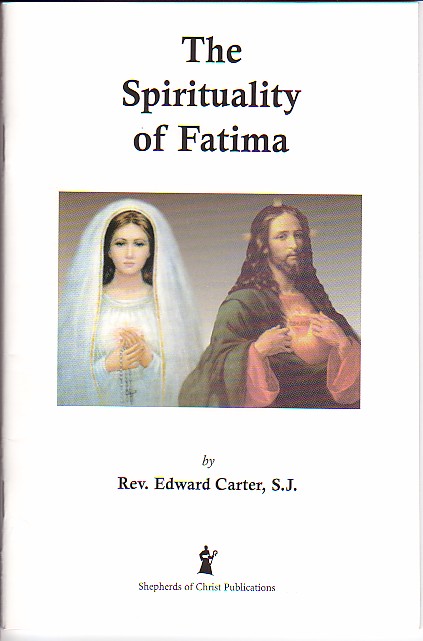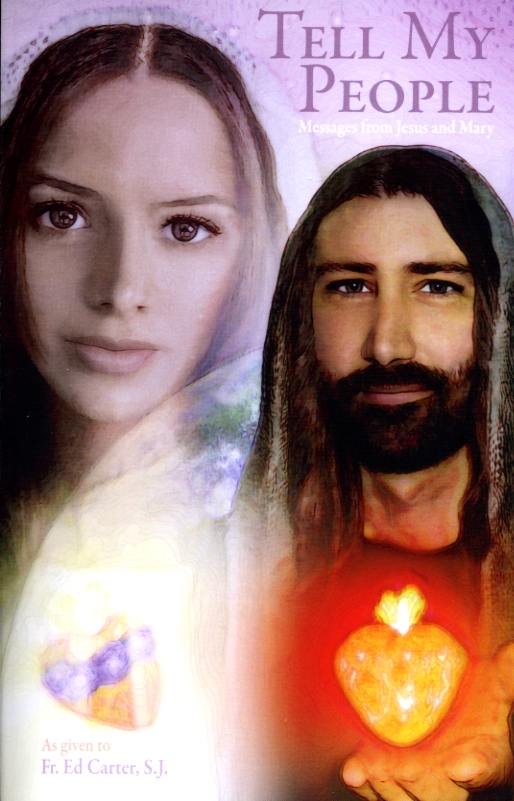 R. Jesus gave us Mary's Image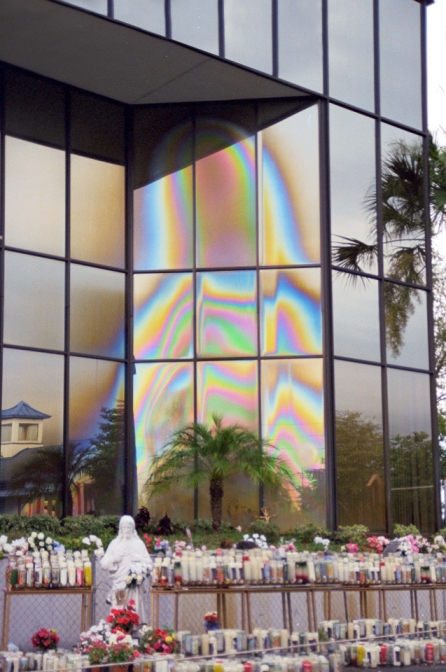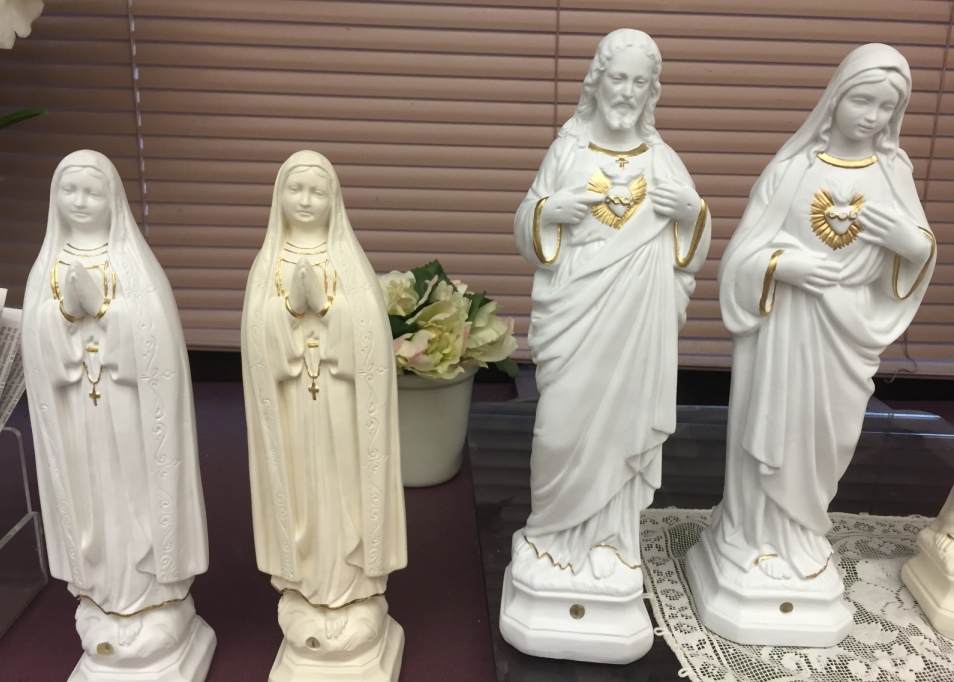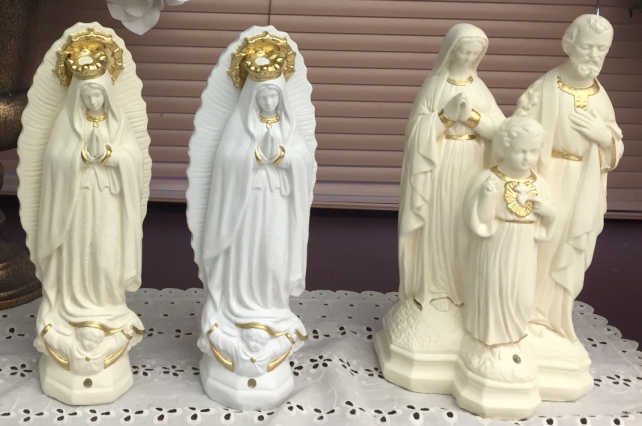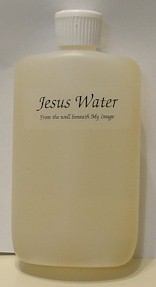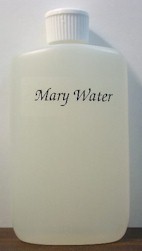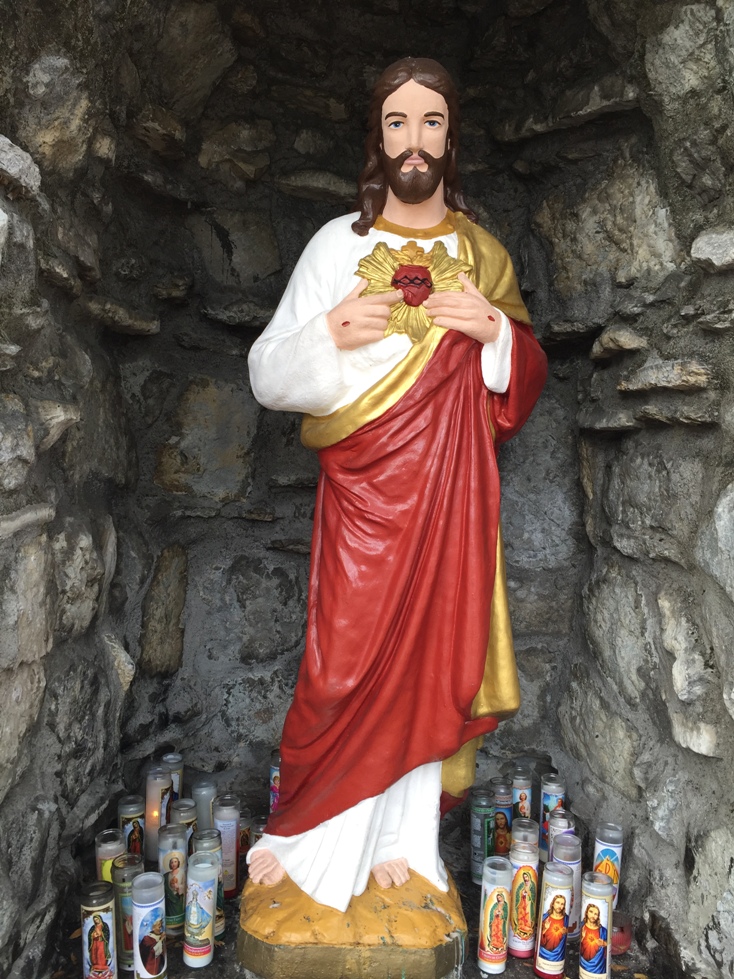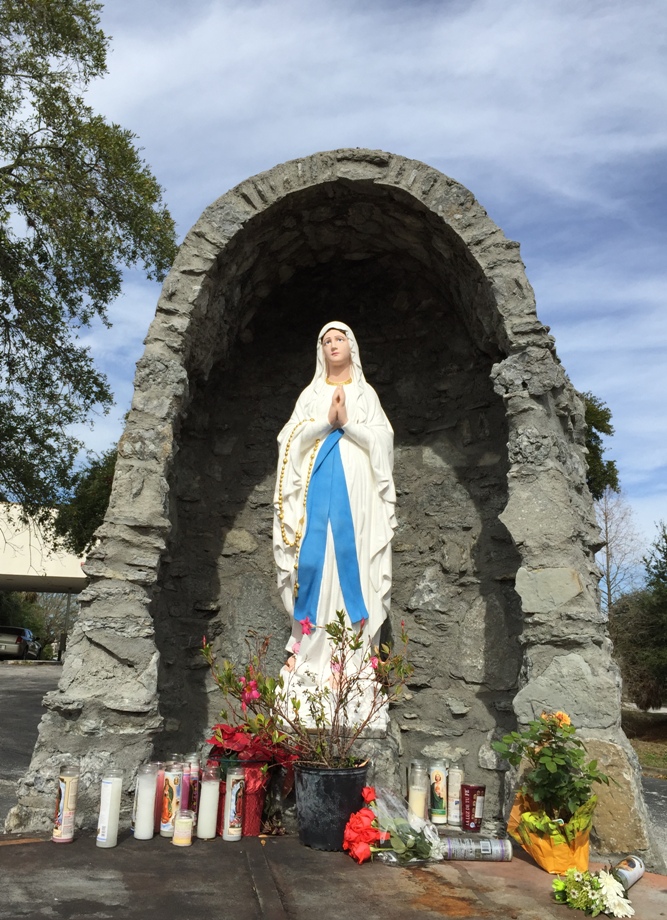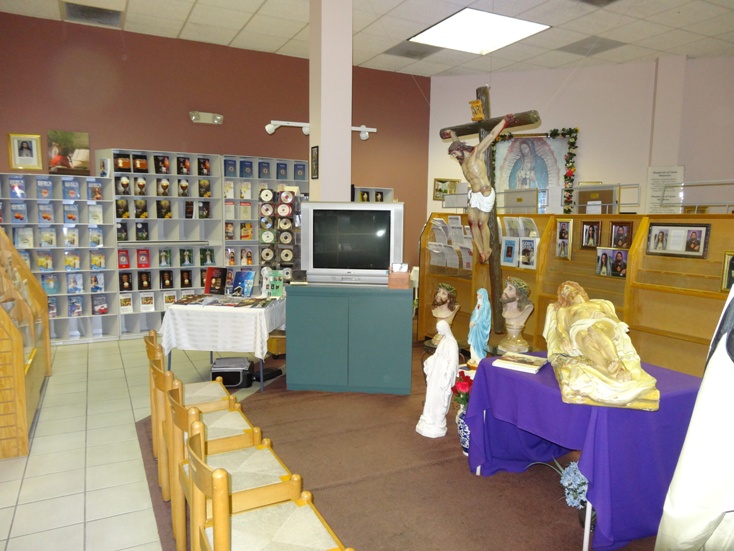 R. Fruit for the Kingdom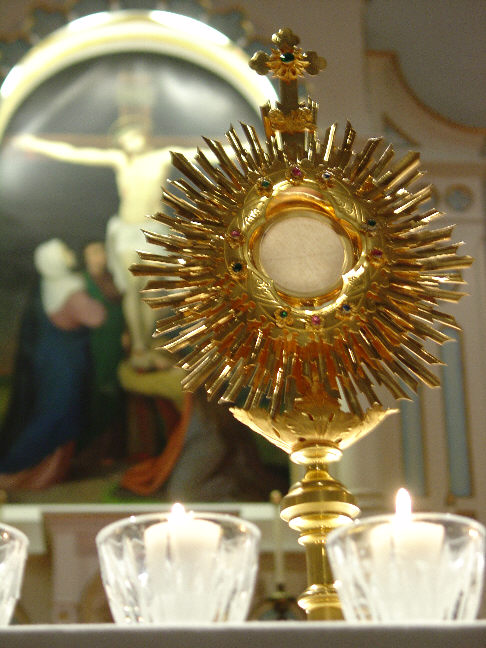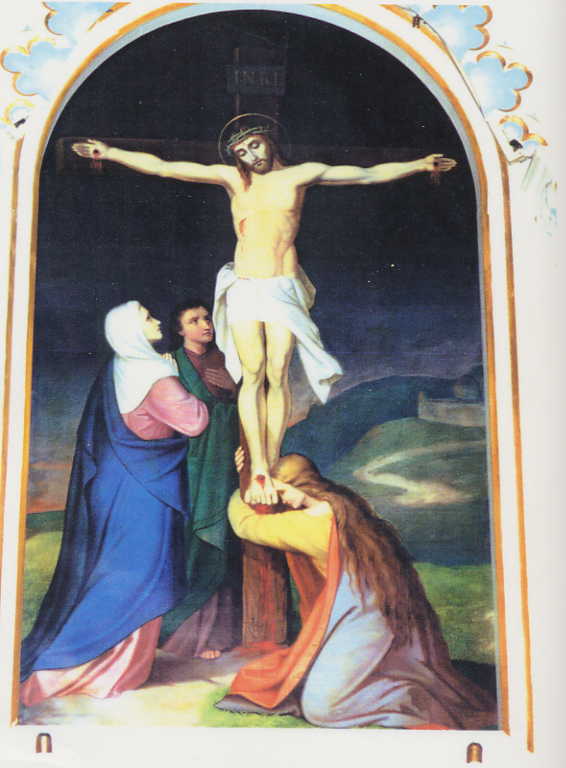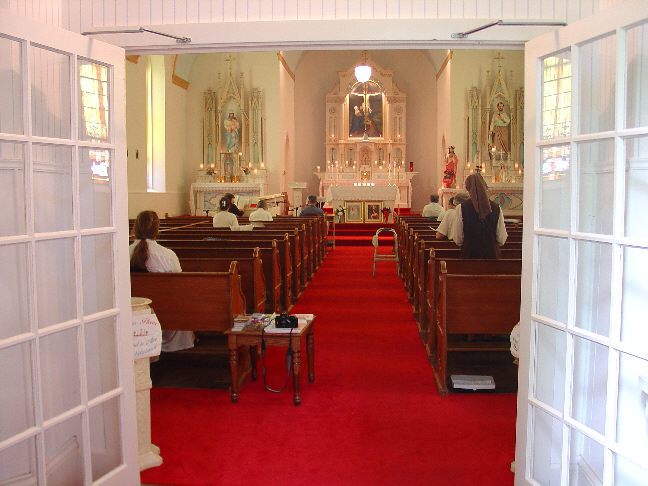 R. Jesus was conceived in the
womb of the Virgin Mary by the
power of the Holy Spirit –
We see the Upper Room –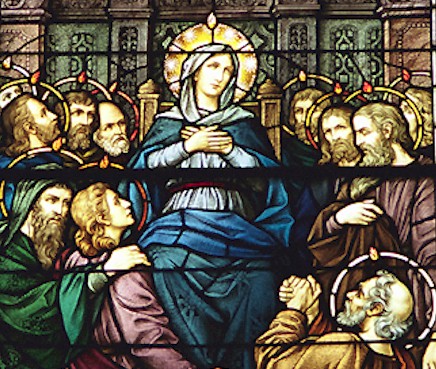 R. The Holy Spirit came upon the
Apostles and the Virgin Mary –
The Holy Spirit came to fill us
at Pentecost –
The Holy Spirit came to fill the
Church with love and
life and order and
fruitfulness –
Did you see how the sun brings
growth and light –
the Garden grows –
the rain waters the land –
It is done in beauty and
light –
There is balance in our
lives –
during the day we
operate, we are
awake –
at night we rest –
Our mind works in our
sleep in rest –
Our body is refreshed –
Balance –
We breathe in – we
breathe out –
Balance –
We eat things that help
us give us energy – we
drink – we have waste –
all balance –
systems working in the
body –
Together –
The Church is the spiritual
body of Christ.
We work together –
There is unity and growth
and love
FRUITFULNESS
The Holy Spirit can descend on a soul –
The Holy Spirit brings life!! He
gives us Jesus – Jesus is the
Way, the Truth and the
Life!!
From Tell My People by Fr. Edward J. Carter, S.J.

The Holy Spirit

Jesus: "My beloved friend, tell My people to pray daily to the Holy Spirit. They are to pray for an increase in His gifts. My people must realize that the Holy Spirit comes to transform them. The Spirit desires to transform you more and more according to My image. Those who are docile to His touch become increasingly shaped in My likeness. He performs this marvel within Mary's Immaculate Heart. The more one dwells in My Mother's Heart, the more active are the workings of the Spirit. The Spirit leads Mary to place you within My own Heart. In both Our Hearts, then, your transformation continues. The more you are formed after My own Heart, the more I lead you to the bosom of My Father. Tell My people all this. Tell them to pray daily for a greater appreciation of these wondrous gifts. I am Lord and Master. All who come to My Heart will be on fire to receive the gifts of the Spirit in ever greater measure! I love and bless My people!"

Reflection: The Holy Spirit is given to us to fashion us ever more according to the likeness of Jesus. And the more we are like Jesus, the more Jesus leads us to the Father. Do we, each day, pray to the Holy Spirit to be more open to His transforming influence? Do we strive each day to grow in union with Mary? The greater our union with our Mother, the spouse of the Holy Spirit, the greater is the transforming action of the Holy Spirit within us.

Prayer:

Come, Holy Spirit, fill us with your gifts of wisdom, understanding, knowledge, counsel, fortitude, piety, and fear of the Lord. As we dwell in the Heart of Mary, Your spouse, fashion us more and more according to the Heart of Jesus. end of excerpt
R. The Holy Spirit helps us to
give Jesus to others –
The Holy Spirit transforms us more
and more in the image and
likeness of Jesus –
The incarnation goes on
in us –
From the Priestly Newsletter Book III by Fr. Edward Carter, S.J.

The Holy Spirit And Mary

The late Archbishop Luis M. Martinez of Mexico strikingly speaks of the ongoing cooperation of Mary with the Holy Spirit regarding the reproduction of Jesus within us: "Christian life is the reproduction of Jesus in souls…

"Now, how will this mystical reproduction be brought about in souls? In the same way in which Jesus was brought into the world, for God gives a wonderful mark of unity to all His works. Divine acts have a wealth of variety because they are the work of omnipotence; nevertheless, a most perfect unity always shines forth from them because they are the fruit of wisdom; and this divine contrast of unity and variety stamps the works of God with sublime and unutterable beauty.

"In His miraculous birth, Jesus was the fruit of heaven and earth…The Holy Spirit conveyed the divine fruitfulness of the Father to Mary, and the virginal soil brought forth in an ineffable manner our most loving Savior, the divine Seed, as the prophets called Him…

"That is the way He is reproduced in souls. He is always the fruit of heaven and earth.

"Two artisans must concur in the work that is at once God's masterpiece and humanity's supreme product: the Holy Spirit and the most holy Virgin Mary. Two sanctifiers are necessary to souls, the Holy Spirit and the Virgin Mary, for they are the only ones who can reproduce Christ.

"Undoubtedly, the Holy Spirit and the Virgin Mary sanctify us in different ways. The first is the Sanctifier by essence; because He is God, who is infinite sanctity; because He is the personal Love that completes, so to speak, the sanctity of God, consummating His life and His unity, and it belongs to Him to communicate to souls the mystery of that sanctity. The Virgin Mary, for her part, is the co-operator, the indispensable instrument in and by God's design. From Mary's maternal relation to the human body of Christ is derived her relation to His Mystical Body which is being formed through all the centuries until the end of time, when it will be lifted up to the heavens, beautiful, splendid, complete, and glorious.

"These two, then, the Holy Spirit and Mary, are the indispensable artificers of Jesus, the indispensable sanctifiers of souls. Any saint in heaven can co-operate in the sanctification of a soul, but his co-operation is not necessary, not profound, not constant: while the co-operation of these two artisans of Jesus of whom we have just been speaking is so necessary that without it souls are not sanctified (and this by the actual design of Providence), and so intimate that it reaches to the very depths of our soul. For the Holy Spirit pours charity into our heart, makes a habitation of our soul, and directs our spiritual life by means of His gifts. The Virgin Mary has the efficacious influence of Mediatrix in the most profound and delicate operations of grace in our souls. And, finally, the action of the Holy Spirit and the co-operation of the most holy Virgin Mary are constant; without them, not one single character of Jesus would be traced on our souls, no virtue grow, no gift be developed, no grace increased, no bond of union with God be strengthened in the rich flowering of the spiritual life. mm

"Such is the place that the Holy Spirit and the Virgin Mary have in the order of sanctification. Therefore, Christian piety should put these two artisans of Christ in their true place, making devotion to them something necessary, profound, and constant." 18

18. Archbishop Luis M. Martinez, The Sanctifier, op. cit. pp. 5-7.
Galatians 2: 19-20
...I have been crucified with Christ and yet I am alive; yet it is no longer I, but Christ living in me.
R. The more we are filled by Jesus,
transformed into Jesus living
in us – the more we love
the Father as Jesus would
do – we give love that is
more pure and holy to God
as Jesus possesses our soul.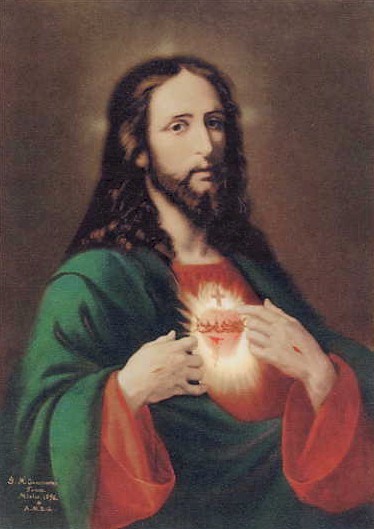 Prayer for Union with Jesus
Come to me, Lord, and possess my soul. Come into my heart and permeate my soul. Help me to sit in silence with You and let You work in my heart.

I am Yours to possess. I am Yours to use. I want to be selfless and only exist in You. Help me to spoon out all that is me and be an empty vessel ready to be filled by You. Help me to die to myself and live only for You. Use me as You will. Let me never draw my attention back to myself. I only want to operate as You do, dwelling within me.

I am Yours, Lord. I want to have my life in You. I want to do the will of the Father. Give me the strength to put aside the world and let You operate my very being. Help me to act as You desire. Strengthen me against the distractions of the devil to take me from Your work.

When I worry, I have taken my focus off of You and placed it on myself. Help me not to give in to the promptings of others to change what in my heart You are making very clear to me. I worship You, I adore You and I love You. Come and dwell in me now.

-God's Blue Book, January 17, 1994
R. There is unity and love –
we are giving glory
to the Father –
We share in Mary's love for
God – Mary is the singular
vessel
Excerpt from Response to God's Love by Fr. Edward Carter, S.J.
... In reference to Christianity, God himself is the ultimate mystery. Radically, God is completely other and transcendent, hidden from man in his inner life, unless he chooses to reveal himself. Let us briefly look at this inner life of God.

The Father, in a perfect act of self-expression, in a perfect act of knowing, generates his son. The Son, the Word, is, then, the immanent expression of God's fullness, the reflection of the Father. Likewise, from all eternity, the Father and the Son bring forth the Holy Spirit in a perfect act of loving.

At the destined moment in human history, God's self-expression, the Word, immersed himself into man's world. God's inner self-expression now had also become God's outer self-expression. Consequently, the mystery of God becomes the mystery of Christ. In Christ, God tells us about himself, about his inner life, about his plan of creation and redemption. He tells us how Father, Son, and Holy Spirit desire to dwell within us in the most intimate fashion, how they wish to share with us their own life through grace. All this he has accomplished and does accomplish through Christ.
end of excerpt
R. Loving God and others in
the Hearts of Jesus and Mary
is so very powerful –
God gives us a sharing of His
loving activity because
of baptism –
There is more and more purity in
our love of God the more we dwell in,
Mary's Heart and Jesus'
Heart in the Holy Spirit –
It is God loving God
more purely in us as God
possesses our soul –
God deserves love –
the more we give
ourselves to God – the
more God is loving in
us – love is given in greater
measure to Our Heavenly
Father and to others –
We see the light more how
God deserves our love and
we want to love Him
more and more purely –
There is less and less
selfishness in such love
we want to give to
God who deserves our
love and respect and
devotion!
The Prayers of Shepherds of Christ
are prayers of devotion to the
Sacred Heart and Immaculate Heart –
Jesus gave these prayers
to Fr. Carter and He
gave Fr. Carter this message
25 years ago.
July 31, 1994
Words of Jesus to Members of
Shepherds of Christ Associates:

"My beloved priest-companion, I intend to use the priestly newsletter, Shepherds of Christ, and the movement, Shepherds of Christ Associates, in a powerful way for the renewal of My Church and the world.

"I will use the newsletter and the chapters of Shepherds of Christ Associates as a powerful instrument for spreading devotion to My Heart and My Mother's Heart.

"I am calling many to become members of Shepherds of Christ Associates. To all of them I will give great blessings. I will use them as instruments to help bring about the triumph of the Immaculate Heart and the reign of My Sacred Heart. I will give great graces to the members of Shepherds of Christ Associates. I will call them to be deeply united to My Heart and to Mary's Heart as I lead them ever closer to My Father in the Holy Spirit."

- Message from Jesus to Father Edward J. Carter, S.J., Founder, as given on July 31, 1994,
feast of Saint Ignatius Loyola, Founder of the Society of Jesus (The Jesuits)
| | | | | | |
| --- | --- | --- | --- | --- | --- |
| English | Español | Français | Português | Italiano | Polska |
R. Jesus gave us the Holy Spirit Novena
to love deeply in the Holy Spirit.
R. Intimacy with the Holy
Trinity is greater –
A soul knows the beauty
of God's love for the soul.
We were created by God –
our soul was created by God!
God loves us so much!
He gives us baptism and
takes away original sin –
He opens up the supernatural
world to us –
God fills us with the
illuminations of the Holy Spirit
to know Him more and more
and know how
precious we are in
God's sight –
Selfish love thinks only of
itself – one's own good –
not thinking of Divine good.
The more one is filled with
God – the more the focus
of self disappears.
The love of God grows
in us –
Think of the Transfiguration
Jesus showed them
Himself transfigured –
The Father spoke –
"This is My Beloved Son
in whom I am
well pleased, listen
to Him."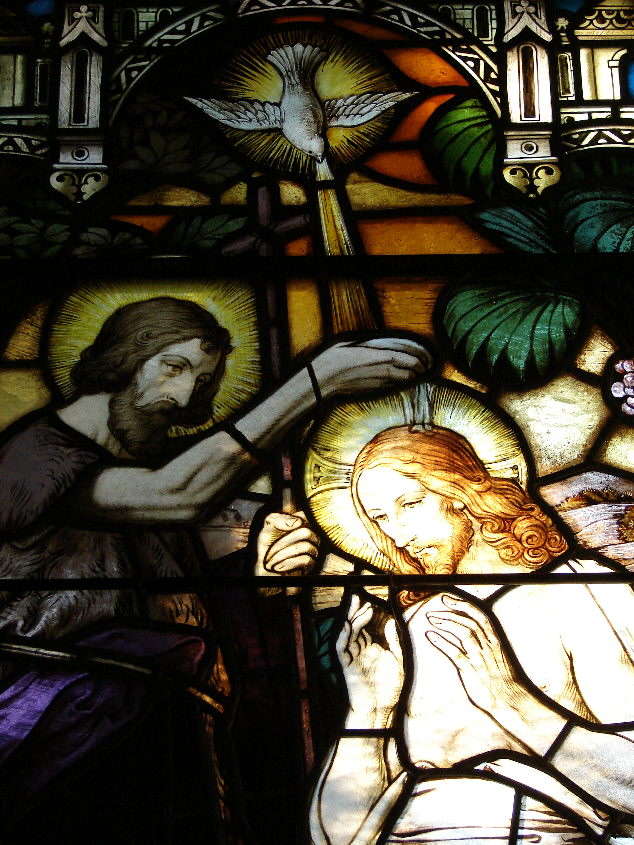 R. When Jesus was baptized
the Holy Spirit was over
His head –
The Father spoke
"This is My beloved
Son in whom I am
well pleased."
Baptism opens up
the supernatural
life to us –
Love helps us to diminish
in selfishness of heart –
to love more and more on a
supernatural level –
The soul is elevated to
greater heights to
supernatural love!!
Love in God –
Participation in God's
loving capacity –
We are made more and more
in the image of God
by the Holy Spirit –
We love God, just because
we love Him –
We are filled with peace
and gratitude –
We offer our lives to Him –
We seek perfection in
our souls –
In the gift of piety –
we do not want to
offend God through
sin – we love God so much.
We are filled and bathed
in the light of the
Holy Spirit –
Love demands sacrifice
Giving of oneself to grow
in greater life in God –
Sunday's Readings
Fifth Sunday of Easter
Acts 14: 21-27
Having preached the good news in that town and made a considerable number of disciples, they went back through Lystra, Iconium and Antioch. They put fresh heart into the disciples, encouraging them to persevere in the faith, saying, 'We must all experience many hardships before we enter the kingdom of God.' In each of these churches they appointed elders, and with prayer and fasting they commended them to the Lord in whom they had come to believe.

They passed through Pisidia and reached Pamphylia. Then after proclaiming the word at Perga they went down to Attalia and from there sailed for Antioch, where they had originally been commended to the grace of God for the work they had now completed.

On their arrival they assembled the church and gave an account of all that God had done with them, and how he had opened the door of faith to the gentiles.
Psalm 145: 8-13
Het Yahweh is tenderness and pity,
slow to anger, full of faithful love.
Tet Yahweh is generous to all,
his tenderness embraces all his creatures.

Yod All your creatures shall thank you, Yahweh,
and your faithful shall bless you.
Kaph They shall speak of the glory of your kingship
and tell of your might,

Lamed making known your mighty deeds to the children of Adam,
the glory and majesty of your kingship.
Mem Your kingship is a kingship for ever,
your reign lasts from age to age.
Revelation 21: 1-5
Then I saw a new heaven and a new earth; the first heaven and the first earth had disappeared now, and there was no longer any sea. I saw the holy city, the new Jerusalem, coming down out of heaven from God, prepared as a bride dressed for her husband. Then I heard a loud voice call from the throne, 'Look, here God lives among human beings. He will make his home among them; they will be his people, and he will be their God, God–with–them. He will wipe away all tears from their eyes; there will be no more death, and no more mourning or sadness or pain. The world of the past has gone.'

Then the One sitting on the throne spoke. 'Look, I am making the whole of creation new. Write this, "What I am saying is trustworthy and will come true."
John 13: 31-33a, 34-35
When he had gone, Jesus said:

Now has the Son of man been glorified,
and in him God has been glorified.
If God has been glorified in him,
God will in turn glorify him in himself,
and will glorify him very soon.
Little children,
I shall be with you only a little longer.

I give you a new commandment:
love one another;
you must love one another
just as I have loved you.
It is by your love for one another,
that everyone will recognise you
as my disciples.
Mother's Day May 16, 1998 - Prayer to the Father
My Father,

With my whole heart I desire to consecrate the whole world to the Sacred Heart of Jesus and the Immaculate Heart of Mary. I wish with my whole being for the salvation of souls and that man live according to Thy Holy Will. I pray my Father that we may be one in You and Your Son Jesus and the Holy Spirit that we may intercede to You for this cause.

It is this burning desire within my soul to spread the consecration to the far ends of the earth, that the cries of Your children are cries of glory and honor and adoration, praising God as their God.

My Father, at this moment a soul hangs on the edge of death. For all eternity they will go to a place. It is not the plot of this soul as it trods this barren land to decide on the edge of death. You created us that we would grow in our oneness with God, that we would mature more and more in our image and likeness to God.

And so My Father, I pray with every cell in my body for this earth. In the name of Your Son Jesus I consecrate all the souls of this earth to the Sacred Heart and the Immaculate Heart of Mary in the Holy Spirit in union with the Holy sacrifice of the Mass with all the angels and saints and the souls in Purgatory.

I beg You Father for mercy.
I beg You Father for assistance.
I beg You Father to help us to spread this consecration to the far ends of the earth.

Please help us. We are helpless little ones coming in the heart of our Mother, bleeding from our wounds and our sins.

Your Son, Jesus Christ, shed the last drop of His Blood for the salvation of mankind. We wish to unite in this sacrifice, sacramentally made present in the Mass all over the world at every moment. Help us to make reparation to You for the sins of men.

Please my Father, help us. Held in the heart of Mary and the Heart of Jesus we come as the children of Eve to beg for the Reign of the Sacred Heart and the Triumph of Mary's heart. Look upon our love, Your shepherds in the Shepherds of Christ, our sacrifices and devotion to You Our Beloved Father. Come by the means of the Holy Spirit and sanctify us and make us whole, that we are one in Your Son Jesus, praying to You, Father, in the name of Your Son Jesus in the Holy Spirit united with all the angels and saints, in the heart of Mary. We beg for help for special intentions concerning the Movement. We beg for help to reach the Churches to give these prayers of Jesus to them, to reach the schools and the family. Help we cry as poor banished children of Eve. Help us Father to do this work the Good Shepherd has entrusted to us. Help us to be one in You that we act as intercessors to help this world to be turned to God as their God, loving, honoring and adoring Him as the Lord of Host is truly present on His throne.

We are Your children Father, we implore You to answer our prayer.
We love You, we worship You, we adore You, we thank you and we sing from the bottom of our hearts, Holy God we Praise Your Name. Alleluia

end of prayer to the Father
R. Memories,
The brain records memories.
Pictures are good memories.
We pray and pray to the Holy Spirit
to fill us with insight and
knowledge of God.
We want good happy
uplifting memories and thoughts
in our minds.
My brother-in-law died and
it has very much saddened
our hearts. He used to send me
note-cards with Iris flowers
on them.
I snapped this picture when
I went to St. Boniface Church
in Cincinnati.
So beautiful –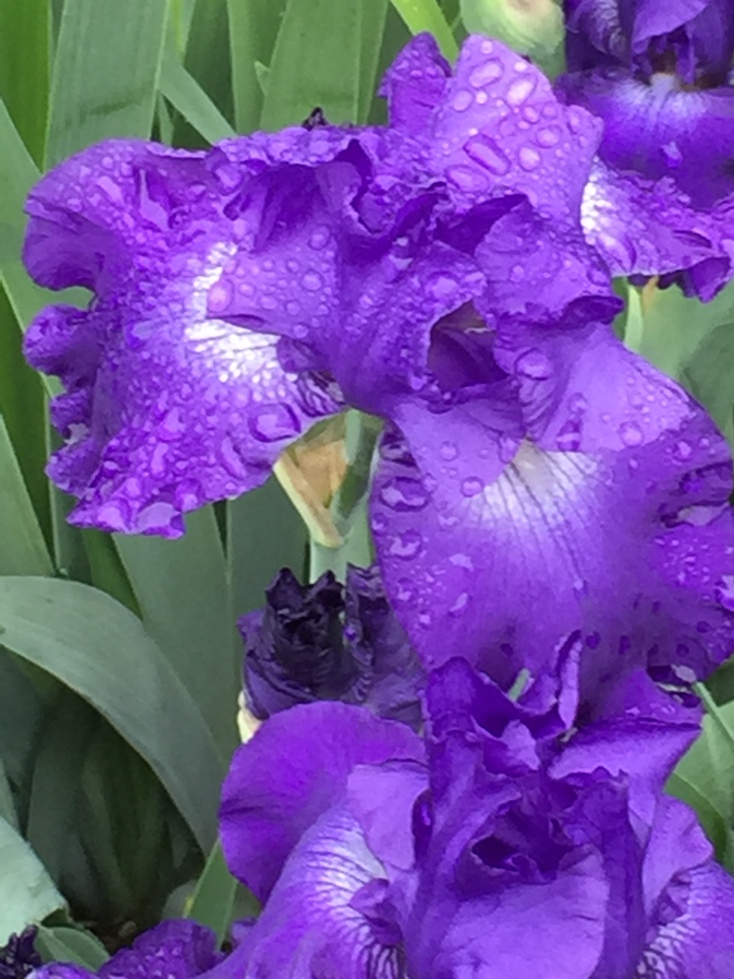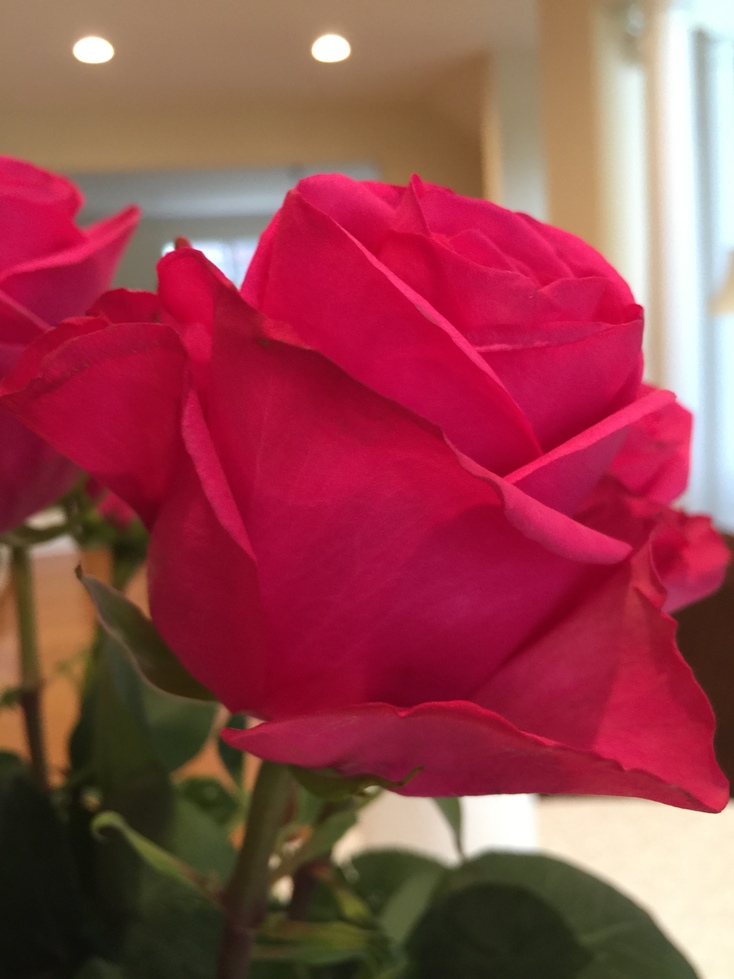 R. If God makes the flowers
so beautiful for us to enjoy
and they wither and die
what beauty He has made for us
in heaven?
The Holy Spirit is real – He
is the gift from God –
He enlightens our minds –
He moves as a Divine breathe
in our soul –
He gives us life –
He fills us with love –
He brings order in our lives –
He helps us to see reality as
it is through the heavenly
Father's eyes –
Beauty is beautiful –
Light is illuminating –
Little children show us
the beauty God puts
in creating a little
child –
So beautiful –
So cute –
Is there another description
when we see little ones
at the Mall, in Church,
walking and bouncing
as they go –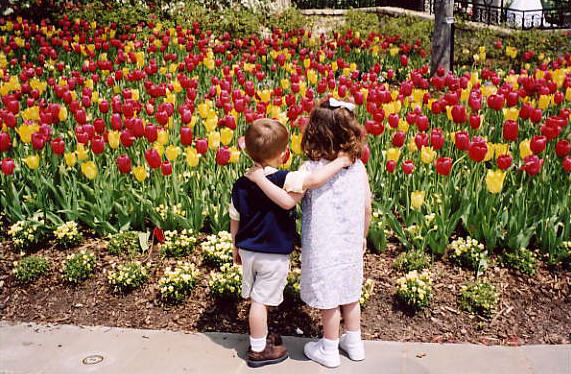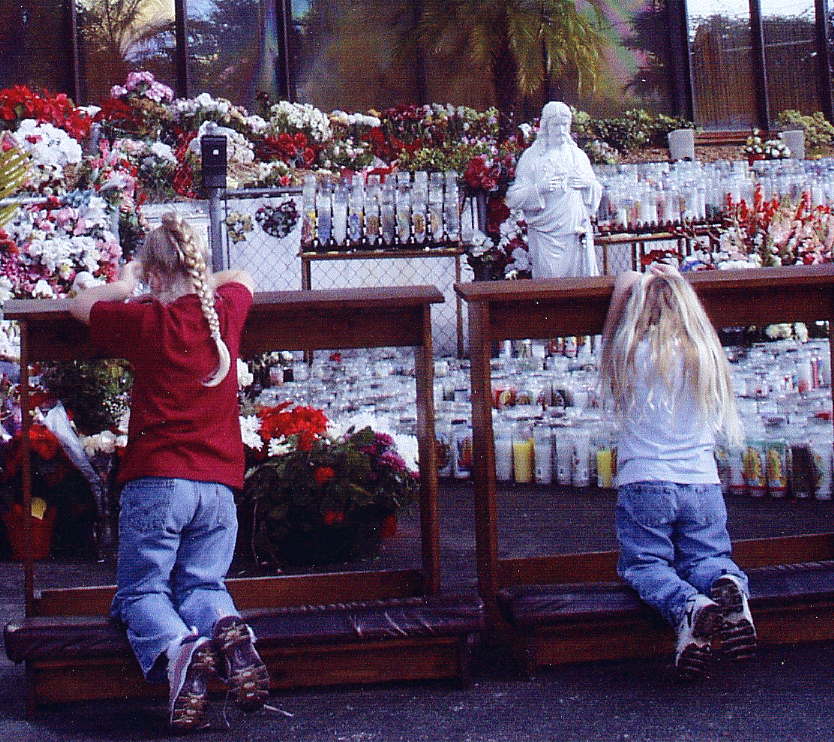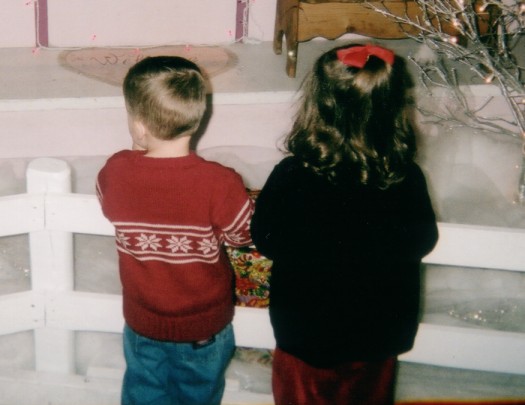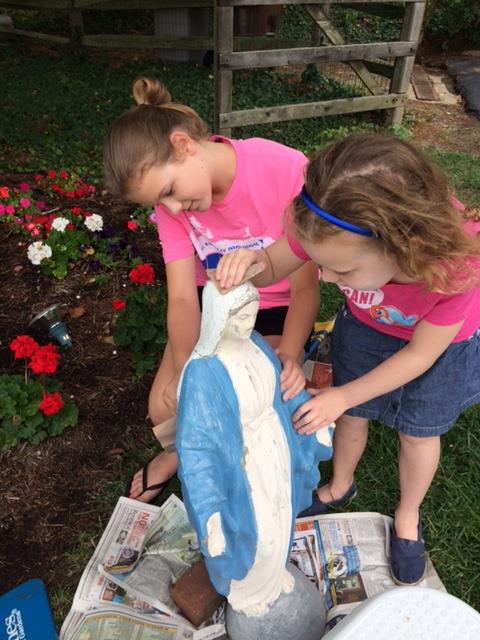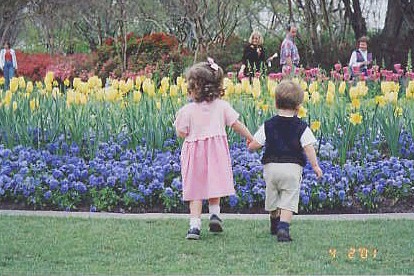 R. Disobedience against God's
will – the priest said
Sunday is making a real
mess.
There are shades of
darkness and light from
black – black to blinding
light to our eyes –
A sun-lit beautiful day
against a beautiful blue
puffy white cloud in the sky –
Beauty – Light – God
is light and in Him is no darkness –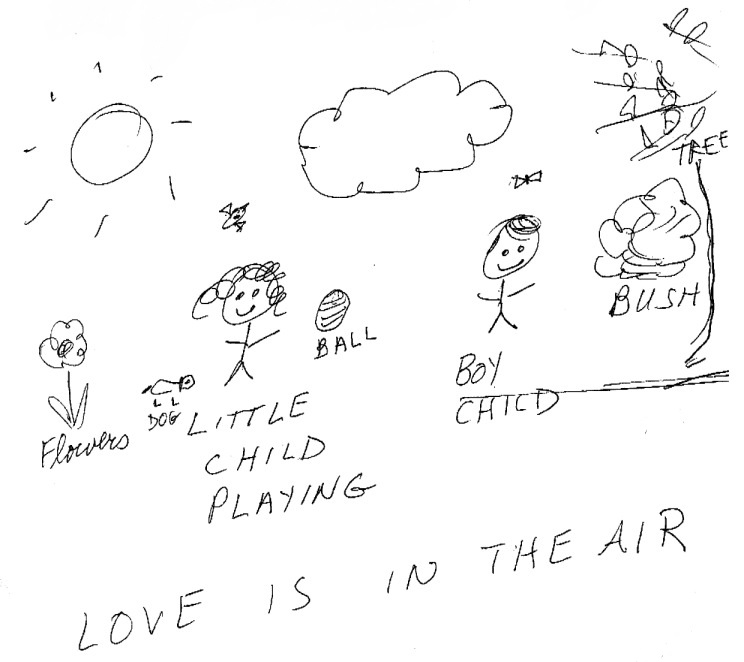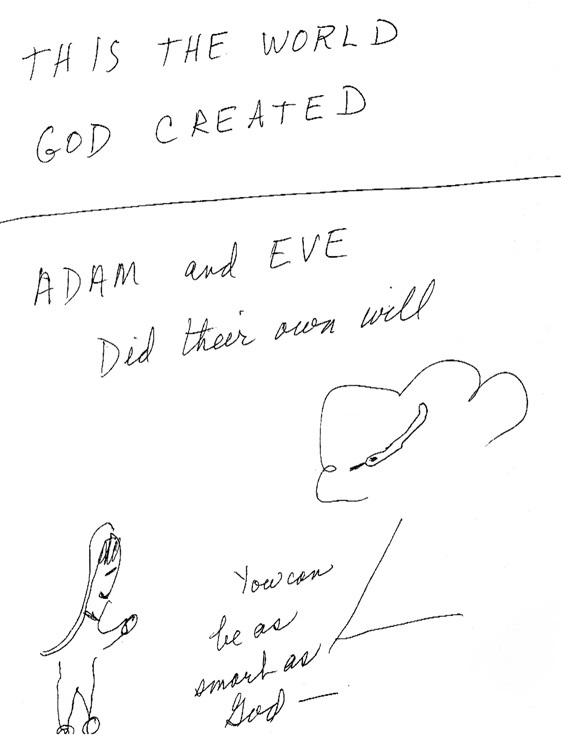 R. The Father watches us like
children at play to
see if we will live
as He wants us to
love and do His will.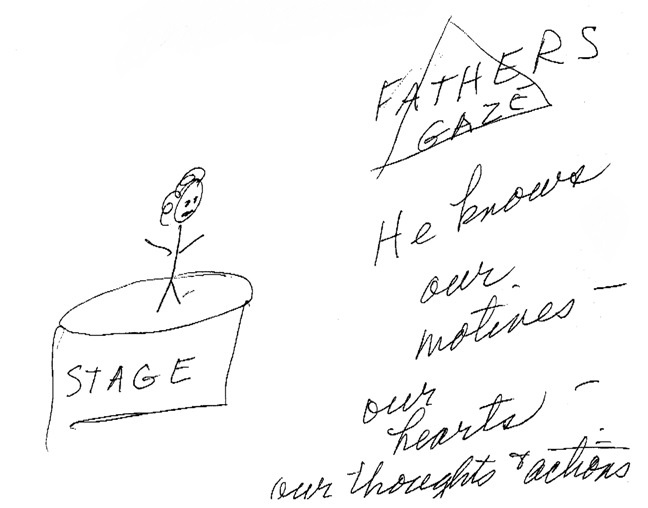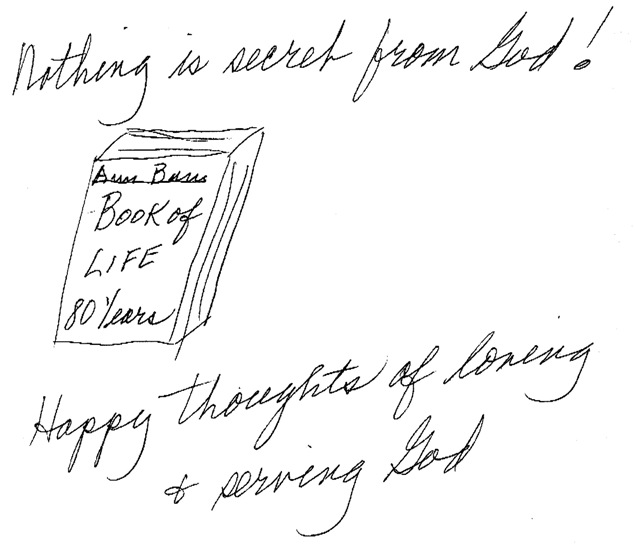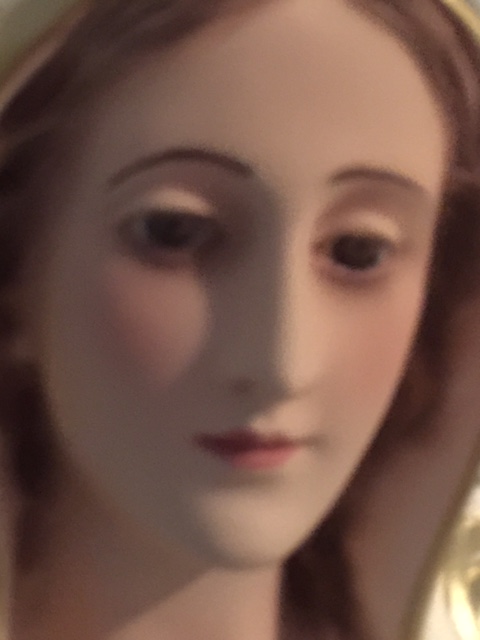 R. Mary was sinless –
Mary obeyed the Father's will –
Mary loved the Father's will –
Mary is the perfect
handmaid of the Lord.
Mary the perfect disciple
of Jesus –
Mary listened to God –
Mary obeyed God's will –
Mary shows us her
Immaculate Heart –
Mary's Heart is pure
and perfect love –
Doing God's will
is order
Under God –

1. I, the Lord, am your God. You shall not have other gods besides me.
Matthew 22: 34-40

'Master, which is the greatest commandment of the Law?' Jesus said to him, 'You must love the Lord your God with all your heart, with all your soul, and with all your mind. This is the greatest and the first commandment. The second resembles it: You must love your neighbour as yourself. On these two commandments hang the whole Law, and the Prophets too.'