Pray for Dan N. & Fr. Joe.
Pray for Fr. Joe, Dan, Melanie, Mary, Sanja, Rita,
Jim, Rosie, Louie's family, Carol R. & Family –
Madonna, Christopher, a special couple,
all Shepherds of Christ intentions on lists.
Pray for China and the mailing.
Also pray for Urgent intention
June 6, 2020
R. Jonah did not want to obey God!
Jonah didn't want to go in
and straighten out Nineveh –
He went another way –
He boarded a boat –
A storm came up
Jonah was thrown overboard –
a Divine Plan for Jonah
When we run away from God's
calling, things get worse!!
Do we make decisions on God's
Plan or is it because
we are rejected or
accepted – we think –
Our vocation is based on God's will.
The Holy Spirit gives us His gifts
Wisdom, Understanding, Counsel,
Fortitude, Knowledge, Piety
and Fear of the Lord
We need courage –
We need faith –
God is the ultimate mystery –

Excerpt from Response to God's Love by Fr. Edward Carter, S.J.
... In reference to Christianity, God himself is the ultimate mystery. Radically, God is completely other and transcendent, hidden from man in his inner life, unless he chooses to reveal himself. Let us briefly look at this inner life of God.

The Father, in a perfect act of self-expression, in a perfect act of knowing, generates his son. The Son, the Word, is, then, the immanent expression of God's fullness, the reflection of the Father. Likewise, from all eternity, the Father and the Son bring forth the Holy Spirit in a perfect act of loving.

At the destined moment in human history, God's self-expression, the Word, immersed himself into man's world. God's inner self-expression now had also become God's outer self-expression. Consequently, the mystery of God becomes the mystery of Christ. In Christ, God tells us about himself, about his inner life, about his plan of creation and redemption. He tells us how Father, Son, and Holy Spirit desire to dwell within us in the most intimate fashion, how they wish to share with us their own life through grace. All this he has accomplished and does accomplish through Christ.
R. We can't make decisions on if
we think it is easy or
difficult.
Fr. Carter says "Do God's will if He
asks you to carry a boulder
or a pebble."
Do you make decisions if you are
in control –
Being afraid, like Jonah, is not
an excuse to not do it.
Look at Pope John Paul II
He had courage to go to Poland
in 1979 –
This changed the world –
To obey God
means doing it in God's
timing –
How He wants it.
Jesus lived the quiet life from age
12 to 30. He lived in a family
with Joseph and Mary.
We would have tried to get Jesus
to be busy.
Obeying God means –
Doing it when He wants –
How He wants –
In His timing –
the way He wants –
God expects us to obey Him –
Obedience –
Jesus showed us obedience!
Obedience is the best way –
Obedience is doing the will of God –
God is over –
God is ruler –
God is in control
God gives us a free will –
We can obey God –
Or disobey God and make choices
that can cause heartache –
suffering and disaster –
for ourselves and others –
God is the ruler of the entire
universe
God has the right to rule
over us –
I must have faith to be able
to obey Him –
I must pray for the grace
to obey God.
Unbelief is an enemy to
obedience.
Living in disobedience –
Rebellion has consequences.
Wars –
Disorder –
God is Sovereign in the Universe
God has the plan –
Obedience takes courage –
fortitude –
it's not easy –
God wants us to be strong and
courageous.
The Israelites disobeyed –
God took Moses –
God called Joshua –
Who would like the job of ruling
over disobedient Israelites?
Obedience requires courage –
Wait for the Lord –
God's timing
Wait on the Lord –
Why do we disobey God?
God's timing is perfect.
God has a plan –
We can disobey God and do
our own will –
The Best is doing God's will, in
God's timing –
If we don't we lose out!
We need to read the Word –
Listen to the Word –
Live by the Word –
The Bible, the Word is the
text book for our life –
God makes His will
known to us –
We pray for the Holy Spirit –
Discern what is God's will.
We are not to formulate an
agenda –
Obey God's authority –
God works in order –
We can keep working a math
problem the wrong way
and get the wrong
answer – no matter
how many times we do it
because it's familiar but
it's wrong –
To obey God we must not sin.
Ephesians 4: 25-32
So from now on, there must be no more lies. Speak the truth to one another, since we are all parts of one another. Even if you are angry, do not sin: never let the sun set on your anger or else you will give the devil a foothold. Anyone who was a thief must stop stealing; instead he should exert himself at some honest job with his own hands so that he may have something to share with those in need. No foul word should ever cross your lips; let your words be for the improvement of others, as occasion offers, and do good to your listeners; do not grieve the Holy Spirit of God who has marked you with his seal, ready for the day when we shall be set free. Any bitterness or bad temper or anger or shouting or abuse must be far removed from you-as must every kind of malice. Be generous to one another, sympathetic, forgiving each other as readily as God forgave you in Christ.

R. If we are going to listen to
God we must quit
sinning –
If we sin and offend God
we tell Him we're sorry.
He forgives the penitent
sinner –
The devil says –
"Act like you did nothing
wrong – lie about it –
blame it on somebody
else – hold out – don't
budge."
That is seeking power and
darkness –
Holding out instead of
doing God's will today is
sinning more and more and
more –
If we disobey God we ask for
forgiveness
RIGHT AWAY
We are sorry –
We repent –
We have a firm purpose
of amendment – not
to do it again!!
I deal with it –
NOT hold out and disobey
God for weeks, months, etc. –
God calls us to walk where
we may not know where
we are going –
God told Abraham –
to go –
He would show Him –
God gives us a command –
we may walk in the
unknown –
God leads us on our path –
In the Blue Book –
He takes us by the hand –
God is awesome –
We must admit when we are
rebellious –
wanting control –
trying to get our way –
over authority –
think only of ourselves –
selfishness –
God has a plan for unity –
working together –
We need to pray to God for help
to do His will –
get rid of selfishness –
Have to be in control –
Have our own plan –
Get rid of Self - Righteousness
Ask God to clean our willful
hearts –

Prayer for Union with Jesus
Come to me, Lord, and possess my soul. Come into my heart and permeate my soul. Help me to sit in silence with You and let You work in my heart.

I am Yours to possess. I am Yours to use. I want to be selfless and only exist in You. Help me to spoon out all that is me and be an empty vessel ready to be filled by You. Help me to die to myself and live only for You. Use me as You will. Let me never draw my attention back to myself. I only want to operate as You do, dwelling within me.

I am Yours, Lord. I want to have my life in You. I want to do the will of the Father. Give me the strength to put aside the world and let You operate my very being. Help me to act as You desire. Strengthen me against the distractions of the devil to take me from Your work.

When I worry, I have taken my focus off of You and placed it on myself. Help me not to give in to the promptings of others to change what in my heart You are making very clear to me. I worship You, I adore You and I love You. Come and dwell in me now.

-God's Blue Book, January 17, 1994
R. Ask for forgiveness

Beg for courage to be
obedient –

We ask God to lead us, but
we must be obedient
to Him –

Beg for God's blessings –

What we do has eternal
consequences

Dear Holy Spirit fill us with light –

Do not give into the deadly sins –
pride, greed, envy, wrath, lust,
gluttony, and sloth

Are we ready for God?

Were we surprised with the
Corona - virus –

How quick things changed.

What is right?

What is wrong?

Do we demand we get our way
and act in disorder?

Are we true to our word?

Are we trust-worthy?

Are we obedient to rules?

Do we respect authority?

Jesus is the King of our hearts!

SIN is Bondage

Suffering,
Disaster,
Disorder?

From Fr. Joe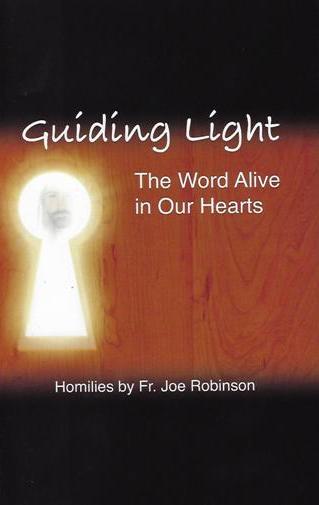 4th Sunday in Ordinary Time
February 1, 2015
HOMILY – From the very beginning of Mark's gospel, Mark wants us to know who Jesus is. He introduced his gospel with the words: "the beginning of the gospel of Jesus Christ, the Son of God." Eight verses later John the Baptist testifies that Jesus would baptize with the Holy Spirit. Three verses after that Jesus is baptized and God in Heaven speaks to Jesus: "You are my beloved Son. With you I am well pleased." If we read down a few more verses, to verse 24, Mark again tells us about Jesus. This information comes from a very unexpected source, the devil, who acknowledges Jesus as "the Holy One of God." The people in the synagogue are impressed with the power in Jesus' teaching and they consider him a prophet; but the evil spirit already knows who Jesus is. By the way, this is the first miracle mentioned by St. Mark. He not only wants us to know who Jesus is but he wants us to know Jesus was not afraid of the evil powers in this world and was willing to face them head on.

When we were in catechism class, we were taught that temptations come from the world, the flesh and the devil. We've all experienced how the world and the flesh can lead us astray, but many people think of the devil as a myth. In my 50 years as a priest, I am convinced through the daily news and through counseling I have done that devils are for real. Devils are smart enough

not to make themselves obvious. That way they can work more effectively because we are not aware that they are busy doing their thing. I believe that Jesus' experience with demons was also real. I would grant that years ago epilepsy or mental illness was considered to be caused by demons, but I believe in other cases, it was the real thing Jesus was fighting against. Exorcisms make up the largest single category of healings in the gospels of Matthew, Mark, and Luke. I have two last points.

1) Jesus is admired by many people today. He is considered a good person, a person who cared greatly about others and a great teacher. The Moslems even consider him a great prophet. But that's

all he is in the minds of many people. We, as Christians, see him differently. He is not someone whom we can choose to follow or ignore depending on whether we agree with him or not. He is the Holy One of God; he is God's Son. When he speaks to us, we must listen to him. That's one of the reasons why we come to Mass on Sunday. The whole first part of the Mass focuses on hearing God's word and reflecting on it.

2) The devil: We don't hear much about the devil except in jokes. But the devil is not a joke. The Scriptures take him seriously. I have mentioned that in my experience as a priest and counselor, I definitely have come to believe there are evil powers at work in the world, which are called devils. I've never had any dramatic experiences like in today's gospel or like the movie

The Exorcist, which, by the way was, in most respects, based on a true story. Here's why I think most of us are not aware of the devil's strategy, it's because the devil approaches us from where we are the weakest. The devil is very subtle. For example, if we're angry, the devil simply encourages us to keep feeling that way, and the devil may even suggest additional reasons why we should be boiling with anger. The same goes with other weaknesses, such as hatred, envy, laziness, pride, lust, greed, gluttony, etc. There is one stronger than the devil who will help us if we ask. He is a prophet greater than Moses – he is the Holy One of God and is God's Son. Ask his help in time of temptation. Amen.

R. I remember Jesus saying –
You will miss it when it
is gone.

Is our attitude – an attitude of
gratitude or do we want
to punish people and
hold them at bay because
of an angry heart –

Do we think God has no right
to expect us
to get out of our high
tower and serve in
our vocation –

An attitude of service in our vocation
in love – giving – wanting to
help the other – being unified –
being thankful for our health,
funds, our ability to build
God's Kingdom and give
with a generous heart.

Prayer from St. Ignatius

Lord, teach me to be generous.
Teach me to serve you as you deserve;
To give and not to count the cost;
To fight and not to heed the wounds;
To toil and not to seek for rest;
To labor and not to ask for any reward,
Save that of knowing
that I am doing your will.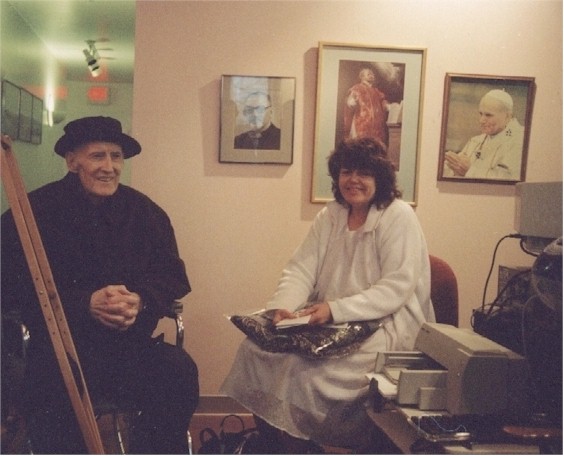 R. We examine our conscience to
ask for grace to strengthen
us against temptation –
"...To lead us not into temptation
as we forgive those who trespass
against us."
How is a bridge that is broken –
Our bridge to our house needs
repair –
It's so hard, not being able
to use that bridge –
It is closed for 75 days!
It's God's Plan
How is it when a
person closes the bridge
to what God wants them
to do in bringing about
His plan – for weeks,
months, while they
disobey God's will every
day they hold out –
like a broken bridge!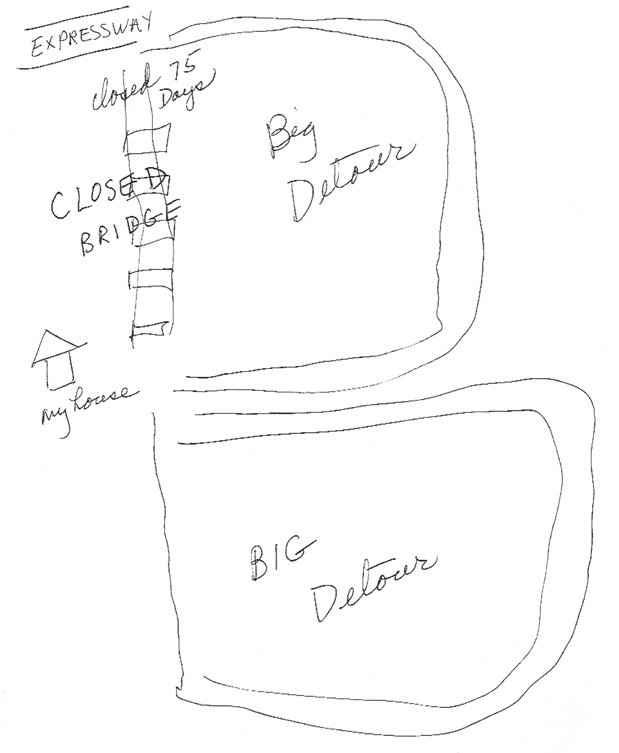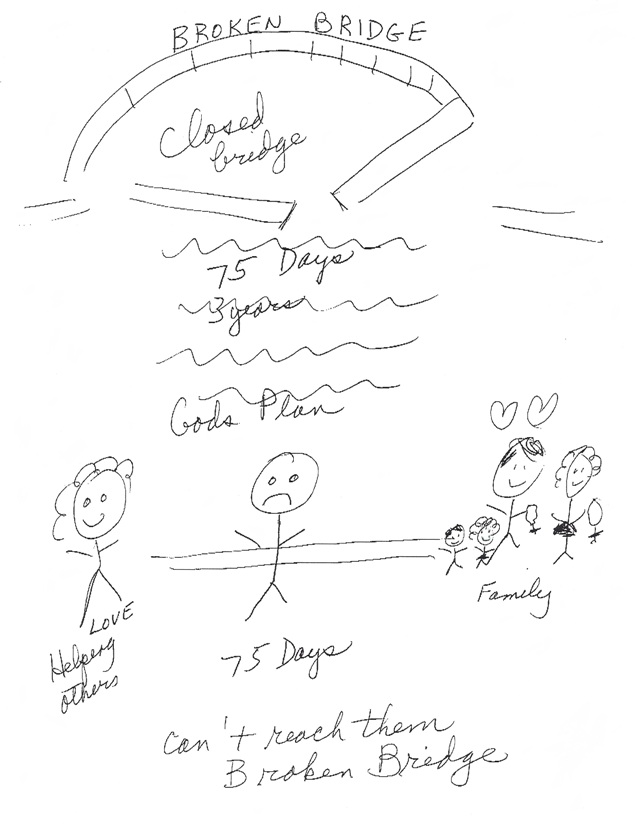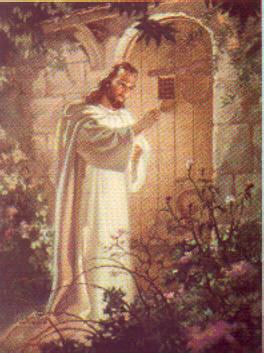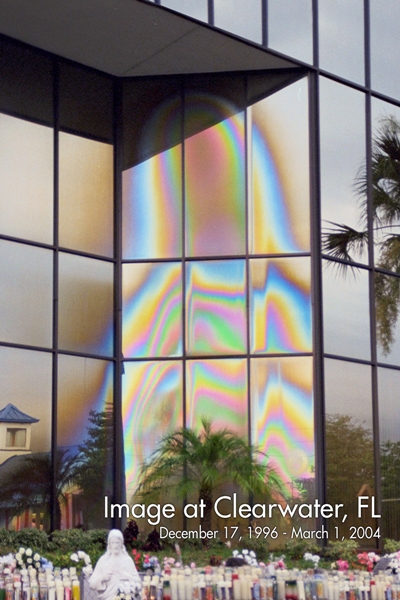 All 5ths - Our Lady of Clearwater Florida


July 5, 2000


September 5, 2000


October 5, 2000


November 5, 2000


December 5, 2000
| | | | | |
| --- | --- | --- | --- | --- |
| January 5, 2001 | February 5, 2001 | March 5, 2001 | April 5, 2001 | May 5, 2001 |
| | | | | |
| --- | --- | --- | --- | --- |
| June 5, 2001 | July 5, 2001 | August 5, 2001 | September 5, 2001 | October 5, 2001 |
| | | | | |
| --- | --- | --- | --- | --- |
| November 5, 2001 | December 5, 2001 | January 5, 2002 | February 5, 2002 | March 5, 2002 |
| | | | | |
| --- | --- | --- | --- | --- |
| April 5, 2002 | May 5, 2002 | June 5, 2002 | July 5, 2002 | September 5, 2002 |
| | | | | |
| --- | --- | --- | --- | --- |
| October 5, 2002 | November 5, 2002 | January 5, 2003 | February 5, 2003 | March 5, 2003 |
| | | | | |
| --- | --- | --- | --- | --- |
| April 5, 2003 | May 5, 2003 | July 5, 2003 | August 5, 2003 | September 5, 2003 |
| | | | |
| --- | --- | --- | --- |
| October 5, 2003 | November 5, 2003 | December 5, 2003 | January 5, 2004 |
| | |
| --- | --- |
| February 5, 2004 | March 5, 2004 |
China is the Eucharistic Center of the world.
26 years ago this was blocked May 4, 1994.