We have to replace the heat pump/AC
in China & they are really expensive.
We pray in there 24 hours a day.
Pray for Dan, Jeff, Fr. Joe, Larry & Annette.
Pray for Jeff 13
July 28th - Prayer Service
12 to 3 and 6:20pm
Please tune in to the radio
and pray with us.
Pray for Dan N. & Fr. Joe.
Pray for Fr. Joe, Dan, Melanie, Mary, Sanja, Rita,
Jim, Rosie, Louie's family, Carol R. & Family –
Madonna, Christopher, a special couple,
all Shepherds of Christ intentions on lists.
Pray for China and the mailing.
Also pray for Urgent intention
Prayer for Grace for our Country

Dear Father united to Jesus in the Holy Sacrifice of the Mass, the Sacrifice of Calvary sacramentally made present, celebrated around the world, in the Holy Spirit. We offer up all we do united to the Mass. We unite in one mind and one heart as members of the mystical body of Christ, with Christ our head in the pure and holy Hearts of Jesus and Mary, through the powerful intercession of Mary with all the angels and saints and souls in purgatory, and we beg for the saving grace, for our country, the United States. Please help us. We further pray for unity to always do the will of God in love. We spread the Blood of Jesus on the leaders and people of the United States and cast the devil into hell. We consecrate our country to the Sacred Heart and Immaculate Heart and all our dioceses, and beg for an outpouring of the Holy Spirit. God help us. We pray for our families, the priests, the Church and the world. In the Name of Jesus please hear us, we pray. We pray for our president and leaders. We pray that we are united as one nation under God to work together in love as God wants.
July 27, 2020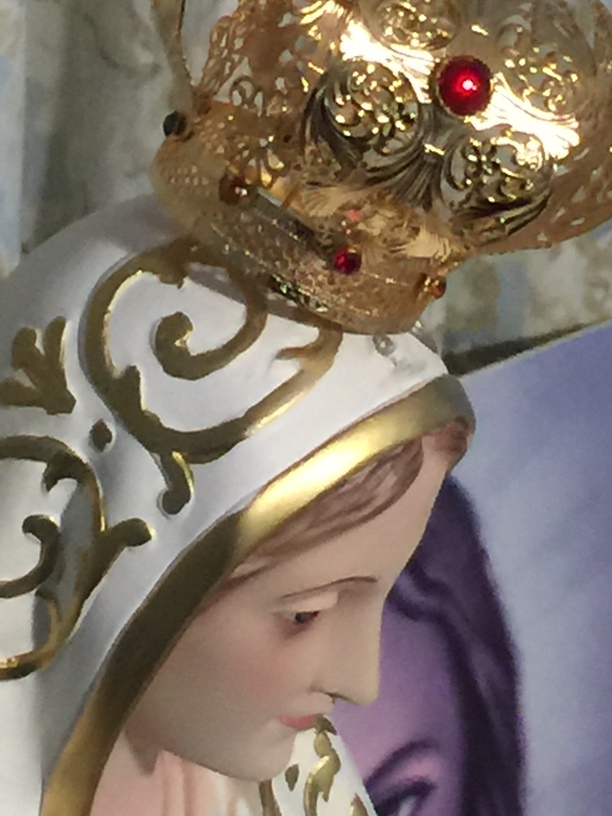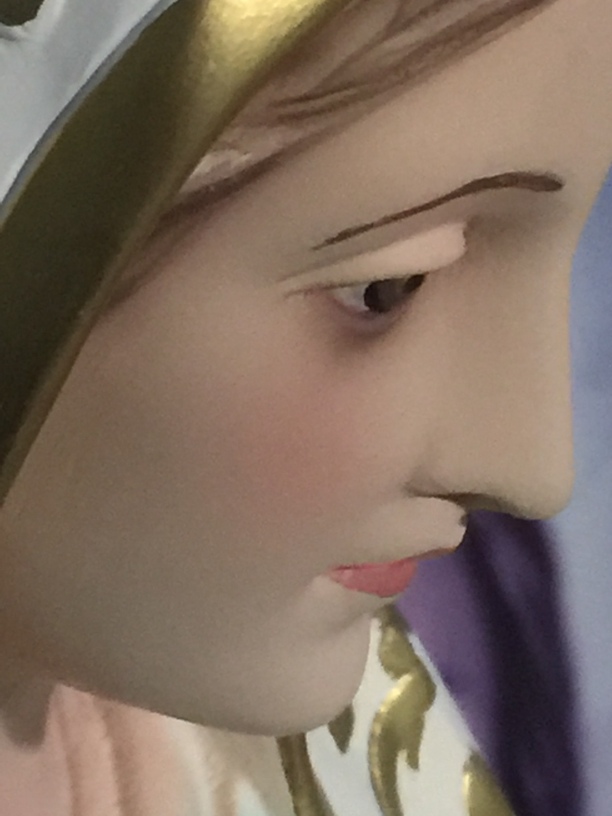 Queen of heaven.
I appeared in Clearwater to tell the world of God's love.
I love you more than any Mother could ever love a child.
Jesus: My Mother's love is so pure, so beautiful more than any child could ever imagine.
The message I deliver as the Son of God does not depend on those trying to block the message. For more proof.
Nor does this message given, have to do with selfish - self absorption of some.
I died on the cross giving My all for your sins.
To grow in the spiritual life one must die to themselves, take up their cross and follow Me.
Some who have chosen anger against their innocent brothers do not realize that anger is a deadly sin.
You will stand before God and be judged on how you loved and did the will of God.
I will judge all according to their deeds.
I am the way, the truth and the life.
Life is in Me living in hatred is from Satan.
Satan is the great deceiver.
He makes right look wrong, and wrong look right.
I give you the greatest commandment.

Matthew 22: 34-40

'Master, which is the greatest commandment of the Law?' Jesus said to him, 'You must love the Lord your God with all your heart, with all your soul, and with all your mind. This is the greatest and the first commandment. The second resembles it: You must love your neighbour as yourself. On these two commandments hang the whole Law, and the Prophets too.'

The Ten Commandments
1. I, the Lord, am your God. You shall not have other gods besides me.
2. You shall not take the name of the Lord, your God, in vain.
3. Remember to keep holy the Sabbath day.
4. Honor your father and your mother.
5. You shall not kill.
6. You shall not commit adultery.
7. You shall not steal.
8. You shall not bear false witness against your neighbor.
9. You shall not covet your neighbor's wife.
10. You shall not covet anything that belongs to your neighbor.

Jesus: The devil comes to divide, to isolate, to make confusion and destroy people's lives.
The more you live by the deadly sins in isolation, caved-in, self righteous hate the further you are from God.
This is misery, darkness, and living in sin.
My Mother is Queen of heaven.
The gift of the Clearwater building is to tell the world she is Queen over men.
She appears with the message souls were created to love and know and serve God.
Mary loves you so much you cannot even know how great is her Motherly love.
The Clearwater building exits to spread the love of Mary's Immaculate Heart and My Sacred Heart to souls all over the world.
The waters in the wells in Clearwater are miraculous.
You are to die to the self.
Fr. Carter gave this in writings that are meant for today's priests.
Die to self to have greater love in Me.
How did you love, strengthen and encourage all I sent to you.
This Movement was for Servants and Handmaids to love and spread love in their holy kindness to the world.
Handmaids are to study the Magnificat daily.
Luke 1: 46-55
And Mary said:

My soul proclaims
the greatness of the Lord
and my spirit rejoices
in God my Saviour;
because he has looked upon
the humiliation of his servant.
Yes, from now onwards
all generations will call me blessed,
for the Almighty
has done great things for me.
Holy is his name,
and his faithful love extends age after age
to those who fear him.
He has used the power of his arm,
he has routed the arrogant of heart.
He has pulled down princes
from their thrones
and raised high the lowly.
He has filled the starving with good things,
sent the rich away empty.
He has come to the help
of Israel his servant,
mindful of his faithful love
—according to the promise
he made to our ancestors—
of his mercy to Abraham
and to his descendants for ever.

Jesus: I am Jesus, your Savior.
My love for you so great I would die for you this day.
Clearwater is a gift from My Heavenly Father so Mary the messenger can tell the world about love.
She is the Queen of heaven.
May 4, 2020
Mary: Pray to the Holy Spirit.
Keep consecrating to the Sacred Heart and my
Immaculate Heart as I have told you.
Do not let up on your prayers –
China is the Eucharistic Center of the world.
I appear as Our Lady of Clearwater to
deliver these message from
God the Father –
25 years later May 5, 1995
26 years ago this was blocked May 4, 1994.
I am Mary your Mother –
Tell Sheila to read my message
from 2 days ago and this
message
and May 5, 1995
May 4, 1994
and do the rosary in today's
daily message from Blue Book 10.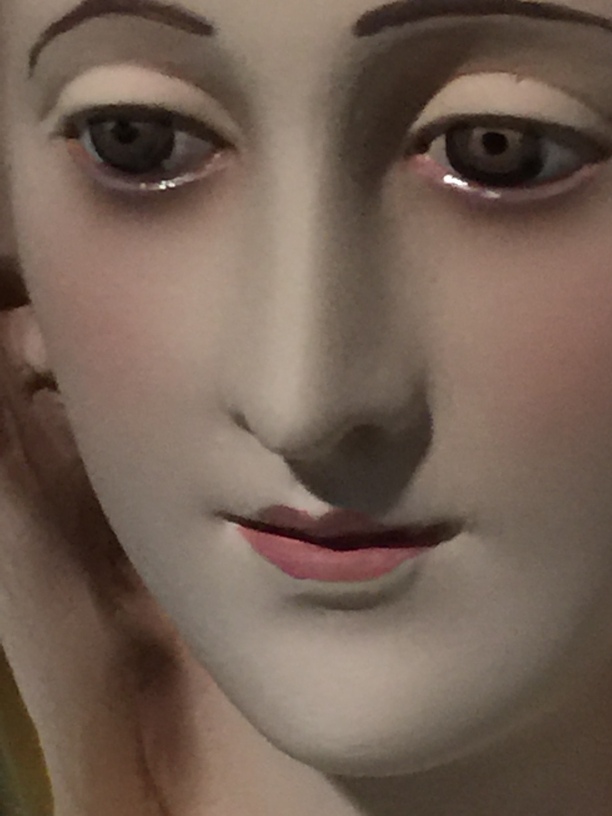 May 5, 2020


25 Years Ago

May 5, 1995
Consecrate Your Churches, Home, and Workplace to Our Hearts
Jesus: I want you to consecrate the human race to Sacred Heart of Jesus. I want to be enthroned in all homes, churches, and businesses.

June is the month of the Sacred Heart. I want to be king and center of all hearts. I will keep My promises given to St. Margaret Mary of Alacoque. I promise all this from My most Sacred Heart. Consecrate your chapter to the Sacred Heart of Jesus. Consecrate the church or room in which you hold your meeting.

Today is First Friday. I want you to circulate the message I gave to you on consecrating your homes to My Sacred Heart. Make booklets available for people to be able to consecrate their homes and businesses easily. Use the message I gave to you when you consecrated your home.

The Sacred Heart of Jesus will reign and the Immaculate Heart of Mary will triumph. Consecrate all homes and businesses to Our Two Hearts. Tell all to have displayed and honored, pictures of the Sacred Heart of Jesus and the Immaculate Heart of Mary. May and June are the months of Mary and the Sacred Heart of Jesus. Tell all to consecrate their homes to Our Two Hearts. I am the Sacred Heart of Jesus. On this day, the 5th of May, 1995, First Friday, I request that you spend the next two months encouraging all to do this consecration.

Gather your friends and say the prayers I have instructed you to say. Sing "To Jesus Heart All Burning" and "Immaculate Mary." May these Two Hearts of love give all members of the human race peace, joy and love in their hearts.

R. Jesus said He desires to be honored by men in the Blessed Sacrament.

Jesus: Circulate the Blue Book messages. They promote this devotion. How My Heart is filled with happiness by the souls who come to the tabernacle and sit with Me. I am Jesus Christ, I wait and long and thirst for My precious souls to come. The souls of men have turned cold. I want souls to come to daily communion and be with Me in front of the tabernacle.

Men's hearts have turned cold. They do not know what love really means. I want hearts that are filled with fire for love of God. Men's hearts have turned to stone.

You are to promote devotion to My most Sacred Heart. I want hearts that burn with love for My Heart. It is through Me that you will know the Father's love. I am the Way, I am the Truth, I am the Life.

Offer a holy hour for the indifference, ingratitude, and sacrileges committed against Jesus in the Blessed Sacrament, the Sacrament of His greatest love.

R. He promises great graces to those who give reparation to His Sacred Heart and who tell others about offering reparation to Him. end of May 5, 1995
Pictures from May 5, 2002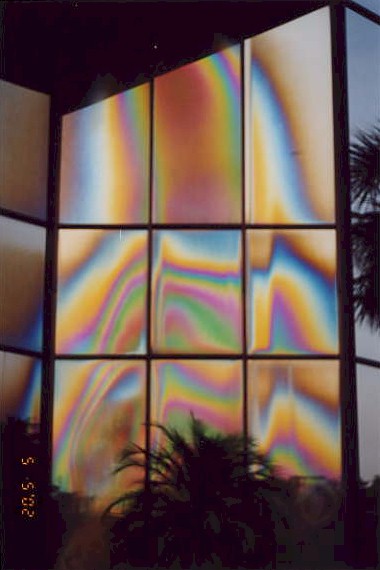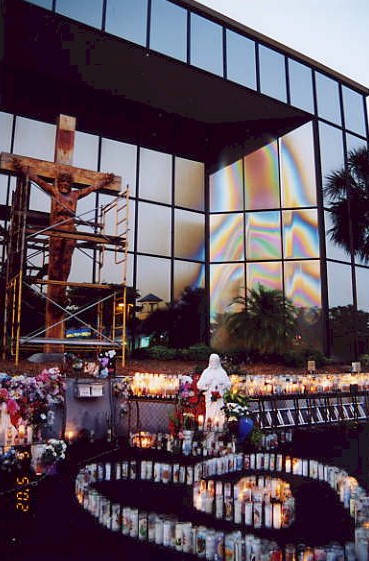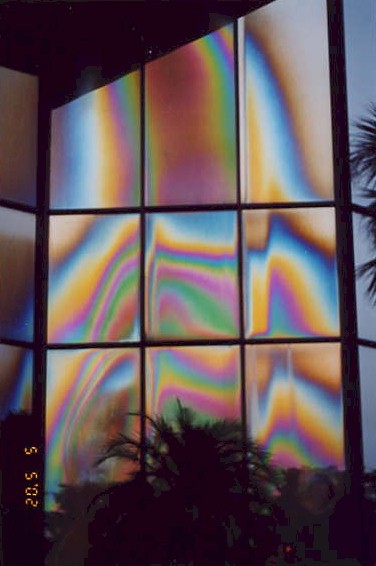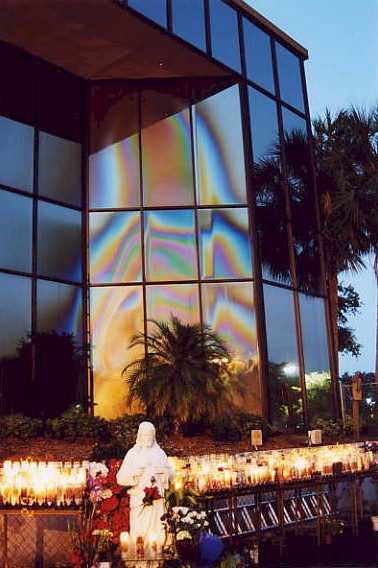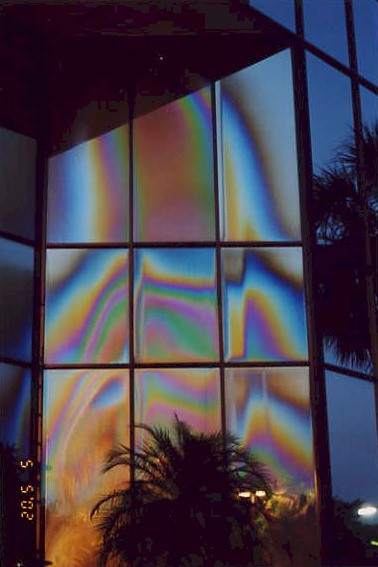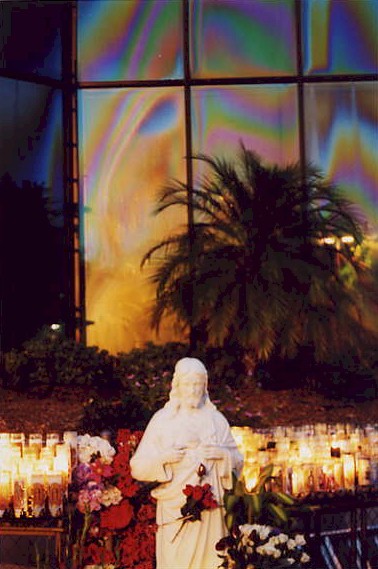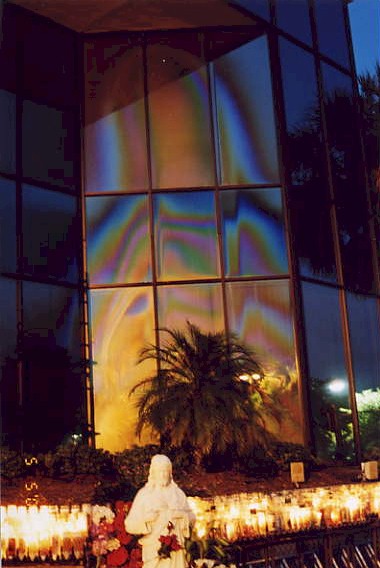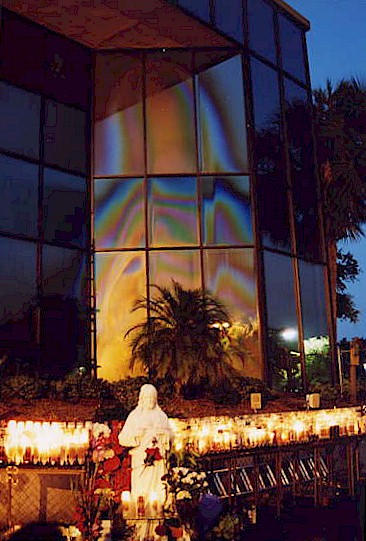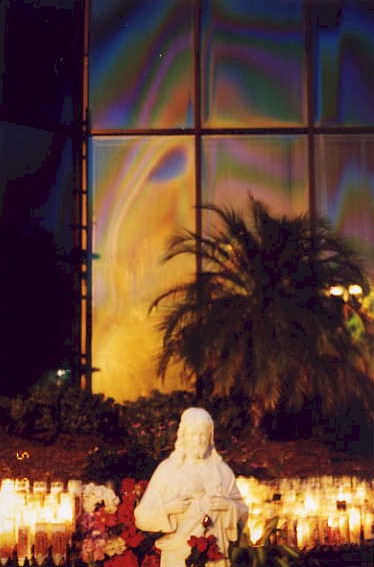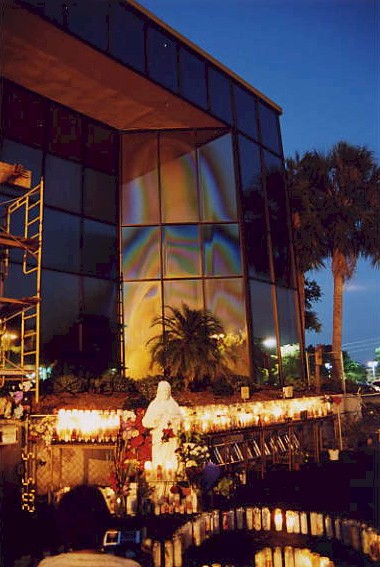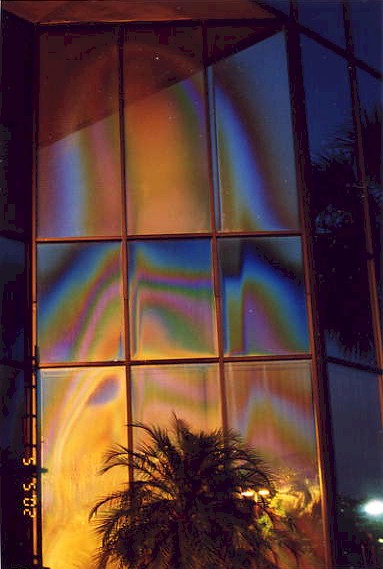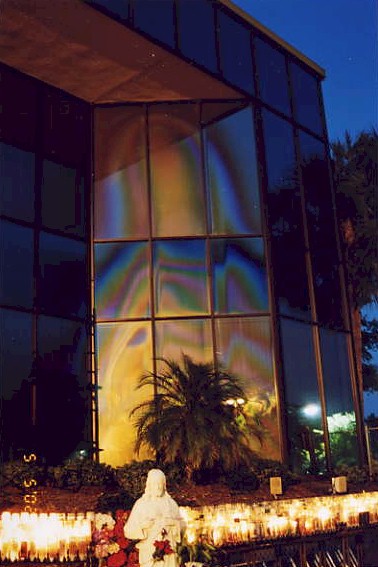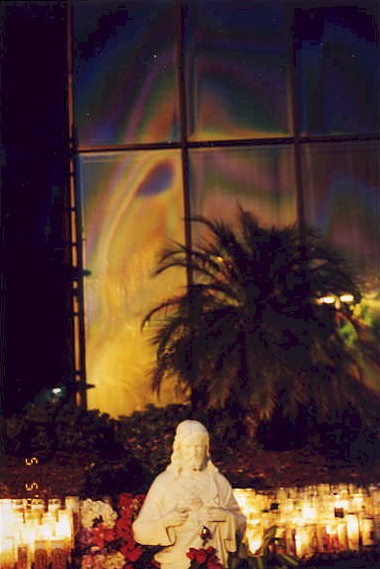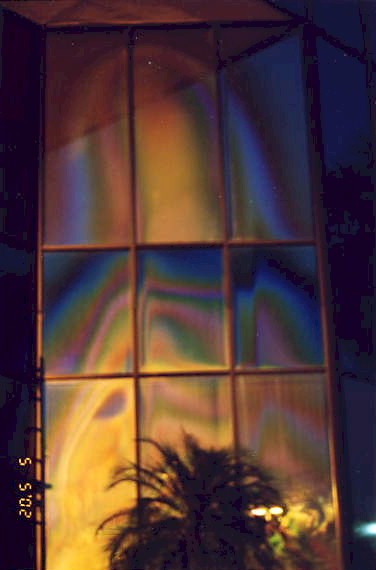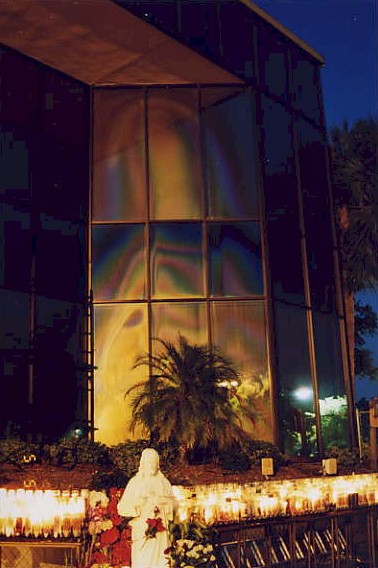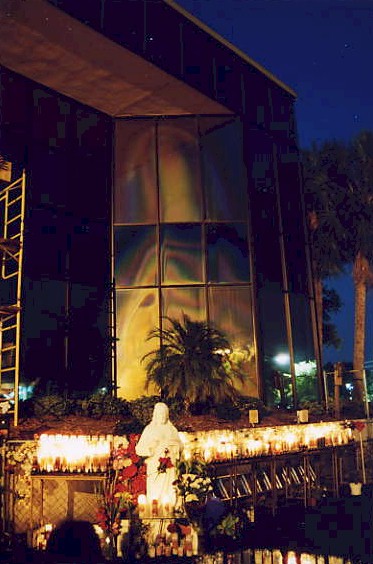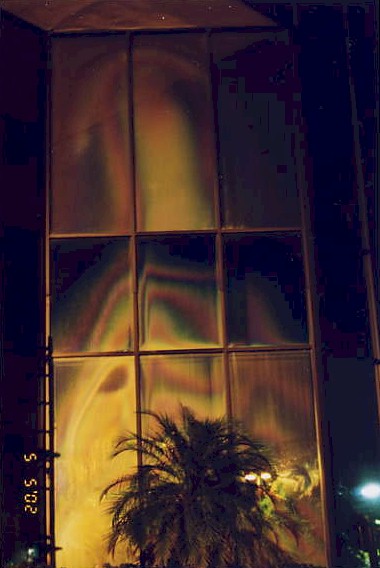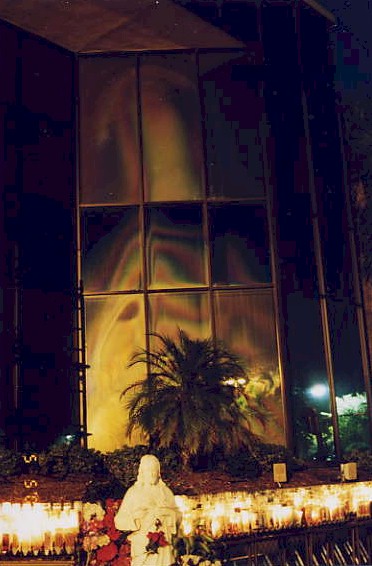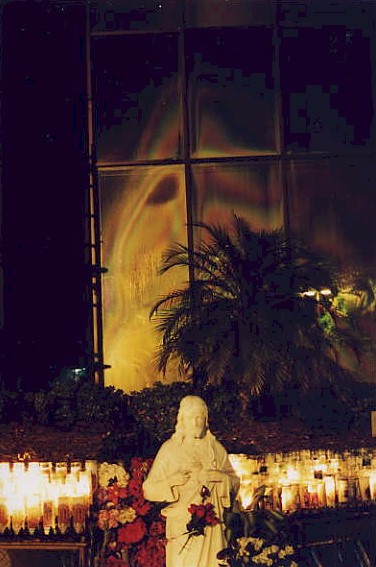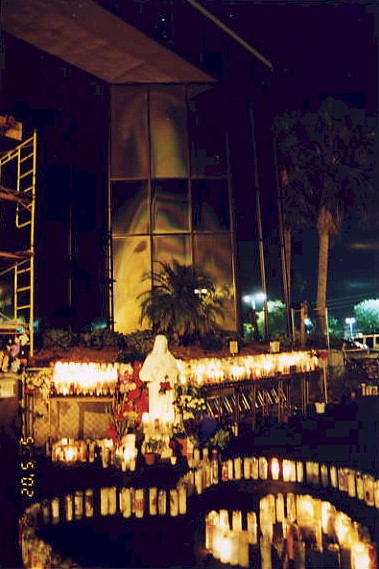 May 2, 2020
Mary:
What is important is praying to the Holy Spirit.
Come Holy Spirit Come and fill us with the fire
of Your love.
R. We love You God with all of our
hearts. Our Lady of Clearwater help us – we
pray during this retreat. We consecrate
the Church and the world to the Sacred Heart
and Immaculate Heart as far as we are able.
We consecrate ourselves to the Sacred Heart and
Immaculate Heart.
We consecrate our families to the Sacred Heart
and Immaculate Heart as far as we are able –
We consecrate our homes to the
Sacred Heart and Immaculate Heart.
We consecrate the United States to the Sacred Heart
and Immaculate Heart.
We consecrate the Shepherds of Christ Movement,
our Centers to the Sacred Heart and Immaculate Heart.
We consecrate all priests and hierarchy to the Sacred Heart
and Immaculate Heart as far as we are able.
We love You, God, thank You,
thank You.
Mary:
I want this said at all prayer
services, first, during this retreat.
Follow with Holy Spirit prayers at 6:20
The 6:20 Format.
I am Our Lady of Clearwater –
Pray fervently for the healing of this
virus and its extinction – pray through
my Immaculate Heart – pray to
the Father in the Name of Jesus –
Oh my children, satan is
strong and he wants to scare you.
Pray the rosary, consecrate your
family and homes – the family
that prays together, stays
together.
Pray, Pray, Pray, I am
Our Lady of Clearwater,
Pretty Mary, Mother of the Church,
Our Lady of Fatima in the Americas.
Pray to the Holy Spirit –
Pray as you have never prayed
before –
Do not fear – pray, my children.
I love you, I am your Mother,
Mary, I love you my precious
child.
Sing Veni Sancte Spiritus
Say Holy Spirit Sequence
From the Lectionary
Pentecost Sequence
Come, Holy Spirit, come!
And from your celestial home
Shed a ray of light divine!

Come, Father of the poor!
Come, source of all our store!
Come, within our bosoms shine!

You, of comforters the best;
You, the soul's most welcome guest;
Sweet refreshment here below;

In our Labor, rest most sweet;
Grateful coolness in the heat;
Solace in the midst of woe.

O most blessed Light divine,
Shine within these hearts of yours,
And our inmost being fill!

Where you are not, man has naught,
Nothing good in deed or thought,
Nothing free from taint of ill!

Heal our wounds, our strength renew;
On our dryness pour your dew;
Wash the stains of guilt away;

Bend the stubborn heart and will;
Melt the frozen, warm the chill;
Guide the steps that go astray.

On the faithful, who adore
And confess you, evermore
In your sev'nfold gift descend;

Give them virtue's sure reward;
Give them your salvation, Lord;
Give them joys that never end. Amen.
Alleluia.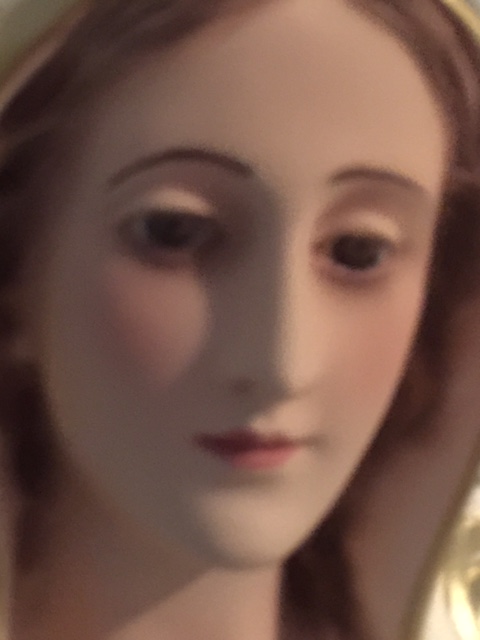 May 2, 2020 - First Saturday

R. Let the thoughts be positive.
My God help everything in my brain and body to work toward health.

God gave us a beautiful body.
The brain is the pilot. Let it be filled with light and healing energy.
God gave us this beautiful machine to operate through life.
Our eyes help us see.

Our brain helps direct the body.

Our ears give us hearing.

Our arms and legs help us live, maneuver.

Oh God thank You for all You have given us.

You gave us breath for our body.
You gave us organs to operate, so we can live.

You gave us cells to reproduce, a skeleton and nerves.

You gave us blood and a system to maintain life.
Oh God thank You for the peace we can have, the interior life, the brain to think,
the heart to love.

Oh God thank You for the world with such beauty, the sky, the rolling hills and mountains, lakes and streams, the ocean so wide and beautiful.

Oh God all the animals, fish, greenery and flowers.

So much beauty, God.

God is love.
God gives us each other to love, to know, to be with.

God gives us our family to love, to be with.

Oh my God, You are so good to me.

My God, Thank You.

I love Thee so.

God is love and in Him is no darkness.

God loved us into existence. God wants us with Him.

Pure and perfect love.

Thank You God for this day and all it brings.

I love You.