China Retreat
August 10th - 13th
August 10th
Prayer Service 12-3 and 6:20pm
Please tune in & pray with us.
Pray for Dan, Jeff, Fr. Joe, Larry & Annette.
Pray for Jeff 13
Pray for Dan N. & Fr. Joe.
Pray for Fr. Joe, Dan, Melanie, Mary, Sanja, Rita,
Jim, Rosie, Louie's family, Carol R. & Family –
Madonna, Christopher, a special couple,
all Shepherds of Christ intentions on lists.
Pray for China and the mailing.
Also pray for Urgent intention
Prayer for Grace for our Country

Dear Father united to Jesus in the Holy Sacrifice of the Mass, the Sacrifice of Calvary sacramentally made present, celebrated around the world, in the Holy Spirit. We offer up all we do united to the Mass. We unite in one mind and one heart as members of the mystical body of Christ, with Christ our head in the pure and holy Hearts of Jesus and Mary, through the powerful intercession of Mary with all the angels and saints and souls in purgatory, and we beg for the saving grace, for our country, the United States. Please help us. We further pray for unity to always do the will of God in love. We spread the Blood of Jesus on the leaders and people of the United States and cast the devil into hell. We consecrate our country to the Sacred Heart and Immaculate Heart and all our dioceses, and beg for an outpouring of the Holy Spirit. God help us. We pray for our families, the priests, the Church and the world. In the Name of Jesus please hear us, we pray. We pray for our president and leaders. We pray that we are united as one nation under God to work together in love as God wants.
August 10, 2020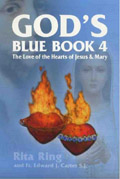 August 10, 1994

After Mass, Fr. Smith's Chapel

And Their Eyes Peered Into One Another's Eyes

Messenger: See Mary as she beholds the baby in her arms. She looks at Him so tenderly. His sweet baby eyes look up at the eyes of His loving Mother. Such tenderness between Mother and Son, such oneness to hold her infant Son so lovingly in her arms. Oh, do we ever know the tenderness between a baby and his loving mother?

A life of close union between this Mother and this Son, a life of her looking into His loving eyes. Such silent, but strong and loving communication! Such a strong bond-Their eyes meeting-from one soul to the other soul.

Song: See the Eyes That Look at Mary (Verse l)…

Deep, deep communication, a deep bond, indescribable in words, a touching of the souls! And the peering look between Son and Mother on the road to the crucifixion. What a peering look, what communication between this Son and Mother. Seeing the other suffer was as agonizing as each's very own suffering-suffering and oneness between a Son and His Mother. A peering look, deep into the very souls. Such an intimacy between Them!

How can one describe in words this oneness, this union between the Son and His Mother? The perfect love between Him and her. Total giving of each person in such love to the other. To see the suffering of the other was as agonizing as-if not more than-each's own suffering.

How His passion and crucifixion were intensified by the sufferings of His dear Mother! How her sufferings were such a sharing in our redemption, the swords that pierced her heart! The eyes of Mary that invisibly bled as she watched such brutality to the beloved Baby she once carried in her womb and held in her arms!

Song: Little Baby Hands and Feet…

Mary held the Child Jesus when He was a baby; she watched Him and cared for Him as a little boy; she was so attentive to the needs of her little Son. Will we ever know this connectedness between Their loving Hearts? Do we know this oneness? The peering eyes on the way to Calvary tell the story. They tell the story of this oneness. They tell the story of her watching this horrid event of her beautiful baby Son and His horrible passion and death.

Her eyes! Oh, Mary, help me to see the love of Jesus through your eyes! You watched Him as a baby, you watched Him as a child. You watched Him grow into the beautiful Man He became and you, Mary, watched Him all through this bitter passion and death. Your eyes saw the love that He gave for us. Now you come, Mary. You appear to tell us to go to this Son. You knew more than anyone His love to suffer so for us. You come and appear with blood in your eyes and tears running down your cheeks. You show me your sorrowful face, your young face, your old face, your joyful face. This was the face Jesus peered at as He walked His walk to Calvary. This was the face that appears now to tell us the story of His love this very day. I see your parade of faces, Mary, old and young, sorrowful and joyful. I see these faces that Jesus beheld. Your face tells the story of His love for us.

Mary speaks: This is my beloved Son. This is my Baby. This is the Child I bore in my womb. He came to give you love. He came to be God-made-Man among you this very day. He is, my children, no less present in the Eucharist than He was at Calvary and you go after such incidental things. My Son loves you. I show you my face so you can tell the world of our love. Live our lives in the rosary. Let our lives live in your day. The way to eternal happiness is to be likened to my beautiful Son.

I watched my Son. I lead you to the ardent love of my Son, Jesus. His Heart burns for love of you. Come to Him this day. Give Him your love. Spend time with Him. He is alive and in your midst in the Eucharist.

Messenger:. Note: I smelled roses very strongly throughout this message.

Song: See the Eyes That Look at Mary (Verse 2)…

This is the Son of the Father, the Son of God, born of Mary through the Holy Spirit, and He lives this day in your hearts. Share His love for you. Go to Him through Mary's heart. She who is so closely united to Jesus! Their Hearts are so close to one another! As their eyes were joined in such oneness, Their Hearts are joined in such intimacy. Go to Jesus' Heart through His beloved Mother, through her who bore Him in her womb, her who watched Him give Himself for love of you.
August 9, 2020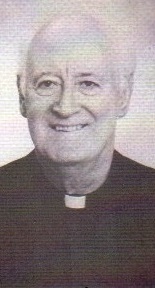 From the Shepherds of Christ Priestly Newsletter 2000 #2
I am the good shepherd: the good shepherd lays down his life for his sheep. The hired man, since he is not the shepherd and the sheep do not belong to him, abandons the sheep as soon as he sees a wolf coming, and runs away, and then the wolf attacks and scatters the sheep; he runs away because he is only a hired man and has no concern for the sheep. I am the good shepherd; I know my own and my own know me, just as the Father knows me and I know the Father; and I lay down my life for my sheep. (Jn 10:11-15)1
Yet ours were the sufferings he was bearing, ours the sorrows he was carrying, while we thought of him as someone being punished and struck with affliction by God; whereas he was being wounded for our rebellions, crushed because of our guilt; the punishment reconciling us fell on him, and we have been healed by his bruises. We had all gone astray like sheep, each taking his own way, and Yahweh brought the acts of rebellion of all of us to bear on him. Ill-treated and afflicted, he never opened his mouth, like a lamb led to the slaughter-house, like a sheep dumb before its shearers he never opened his mouth. (Is 53:4-7)
He hung upon a cross on a hill called Calvary. Death was near. How much Jesus had already suffered! He had been derisively crowned with thorns. In a terribly weakened condition, He carried the heavy cross to the hill of Golgotha. There He was stripped of His garments and mercilessly nailed to the cross. After all this brutal and agonizing suffering, Jesus finally died.
Truly the Good Shepherd had laid down His life for His sheep. That magnificent Heart, overflowing with love for His Father and all of us, had beat its last.
On the third day, Jesus rose: 'Destroy this Temple, and in three days I will raise it up.' The Jews replied, 'It has taken forty-six years to build this Temple: are you going to raise it up again in three days?' But he was speaking of the Temple that was his body, and when Jesus rose from the dead, his disciples remembered that he had said this, and they believed the scripture and what he had said. (Jn 2:19-22)
Yes, the Good Shepherd died and rose for our salvation. Behold, the paschal mystery of Jesus!
When we are baptized we are incorporated into Christ's paschal mystery of death and resurrection. St. Paul speaks of this marvelous union with Jesus: You cannot have forgotten that all of us, when we were baptised into Christ Jesus, were baptised into his death. So by our baptism into his death we were buried with him, so that as Christ was raised from the dead by the Father's glorious power, we too should begin living a new life. (Rm 6:3-4)
Christ has structured the Christian life by the way He lived, died, and rose from the dead. It is obvious, then, as Paul tells us above that the pattern of death-resurrection must be at the heart of the Church's life. Individually and collectively, we continually die in Christ so that we may continually rise in Him. Thus we pass over in a process of ongoing religious transition to a greater participation in Christ's resurrection. It is true that our participation in Christ's resurrection will reach its completion only in eternal life. Nevertheless, we begin the life of resurrection here upon earth, in the here and now of human life, in the midst of joy and pain, in the experience of success and failure, in the sweat of our brow, in the enjoyment of God's gifts. As Christians, we should have a sense of dynamic growth concerning our here and now life of resurrection.
We cannot maintain the life of resurrection or grow in it without a willingness to suffer. This does not mean that we need to feel overwhelmed and heavily burdened in our lives. The greater portion of suffering for most Christians seems to be an accumulation of ordinary hardships, difficulties, and pains. At times, however, deep suffering, even suffering of agonizing proportions can enter into one's life. Whether the sufferings one encounters are of the more ordinary variety or of the more rare and extreme type, Christians must convince themselves that to relate properly to the cross is to grow in resurrection, and growth in resurrection means we will also have an increased capacity to help give resurrection to others.
Pope John Paul II speaks of the role suffering plays in the Christian life: "Every man has his own share in the redemption. Each one is also called to share in that suffering through which the redemption was accomplished. He is called to share in that suffering through which all human suffering has also been redeemed. In bringing about the redemption through suffering, Christ has also raised human suffering to the level of the redemption. Thus each man in his suffering can also become a sharer in the redemptive suffering of Christ…
"Those who share in Christ's sufferings have before their eyes the paschal mystery of the cross and resurrection, in which Christ descends, in a first phace, to the ultimate limits of human weakness and impotence: Indeed, he dies nailed to the cross. But if at the same time in this weakness there is accomplished his lifting up, confirmed by the power of the resurrection, then this means that the weaknesses of all human sufferings are capable of being infused with the same power of God manifested in Christ's cross. In such a concept, to suffer means to become particularly susceptible, particularly open, to the working of the salvific powers of God offered to humanity in Christ. In him God has confirmed his desire to act especially through suffering, which is man's weakness and emptiness of self."
2
Dom Hubert Van Zeller observes: "Men and women who might be turning their afflictions over to God, who have only to unite themselves in spirit with Christ's passion, are found so often to stop short, and even to make of their trial further matter for selfishness. Even if we do not rebel positively against God's providential will, we can become so preoccupied with our troubles as to leave God out of account.
"Instead of making us compassionate for others we can squander compassion on ourselves. Suffering is meant to enlarge our hearts, not shrink them. With suffering goes the grace of patience, peace, fortitude, penitence and love. All this can be missed if we make the mistake of turning in upon ourselves as the result of our trials.

"To the Jews the cross was a stumbling block, and to the gentiles foolishness. What is it to us? Often it can be an emblem merely, the significance of the symbol forgotten. The cross is something in which we are, by reason of our Christian inheritance, inextricably involved. Do we yield to it or harden ourselves against it? The cross is not just two planks fitted together on a certain day in the history of the world, and of all the relics which we venerate the most sacred, but a fact of our human experience which may or may not be sacred according to what we do about it."
3
Contrary to what many think, Fr. Edward Leen reminds us that suffering is compatible with happiness: "If men are prone to err in conceiving the nature of happiness, they will necessarily err in judging of its opposite. They commonly think that a man cannot possibly be happy if he is a prey to constant sickness; if he is condemned to experience habitual poverty and to be buried in obscurity; if he fails to take an important part on the world stage; if he is unsuccessful in his enterprises; if he is deprived of the opportunities of intellectual or aesthetic development; and finally, if he fails to gain the applause and the esteem of his fellows. Now though all these things mean grievous sufferings for men, neither singly nor in combination have they the power to rob him of essential happiness.
"Apart from the consideration of the life of the Redeemer, certain undeniable facts of history justify this contention. The saints, in all ages, have been persons whose lot it was, generally speaking, to undergo greater trials and sufferings than others are called upon to endure. Yet they were habitually happy, buoyant and joyous human beings…

"The saints were not violently wresting words from their literal meaning when they proclaimed themselves happy. For the happiness they enjoyed was that which is proper to, and satisfying for man…

"God planned an unbroken life of happiness for man. The Fall modified, but did not prevent the realization of this plan. Suffering, but not unhappiness, becomes the condition of the earthly portion of men's existence. God does not make unhappiness here to be the price to pay for happiness hereafter. To be happy, in the minds of all men, is to fare well, that is, to live excellently... The Saviour Himself suffered intensely, but He lived the highest life possible for men. He was, therefore, happy. He assured men that He could share His own blissful experience with them. It may appear paradoxical to associate happiness with the mental image of One Who is called the Man of Sorrows. But an analysis of the nature of happiness will show that it was fully realized in the earthly life of the Saviour…"
4
Caryll Houselander writes with great sensitivity regarding the second station of the Way of the Cross: "They put His own garments on Him again, and Jesus comes out from the judgment hall of Pilate to receive His cross.
"He comes to it gladly! This is a strange thing, for the cross is a symbol of shame, and it is to be His deathbed. Already He sees the very shape of His death in the wide-spread arms. From this moment He will be inseparable from it, until He dies on it. He will labour and struggle under the weight of it… Yet Christ welcomes the cross. He embraces it. He takes it into His arms. He lays His beautiful hands on it tenderly, those strong hands of a carpenter that are so familiar with the touch of wood."
5
Henri Nouwen tells this story: "I would like to tell you the story of a middle-aged man whose career was suddenly interrupted by the discovery of leukemia, a fatal blood cancer. All his life plans crumbled and all his ways had to change. But slowly he was able to ask himself no longer: 'Why did this happen to me?' but instead: 'What is the promise hidden in this event?' When his rebellion became a new quest, he felt that he could give strength and hope to other cancer patients and, that by facing his condition directly, he could make his pain a source of healing for others. To this day, this man not only does more for patients than many ministers are able to, but he also refound his life on a level that he had never known before."
6
St. Paul tells us: But we hold this treasure in pots of earthenware, so that the immensity of the power is God's and not our own. We are subjected to every kind of hardship, but never distressed; we see no way out but we never despair; we are pursued but never cut off; knocked down, but still have some life in us; always we carry with us in our body the death of Jesus so that the life of Jesus, too, may be visible in our body. Indeed, while we are still alive, we are continually being handed over to death, for the sake of Jesus, so that the life of Jesus, too, may be visible in our mortal flesh. (2 Co 4:7-11)
1.
Scripture quotations are taken from The New Jerusalem Bible, Doubleday.
2. Pope John Paul II, On The Christian Meaning of Human Suffering, United States Catholic Conference, Nos. 19 and 23.
3. Dom Hubert Van Zeller, More Ideas for Prayer, Templegate, p. 112.
4. Edward Leen, C. S. Sp., Why the Cross?, Sheed & Ward, pp. 246-247, 255, 285.
5. Caryll Houselander, The Way of the Cross, Sheed & Ward, p. 21.
6. Henri Nouwen, Out of Solitude, Ave Maria Press, p. 57.


R. We are sending this book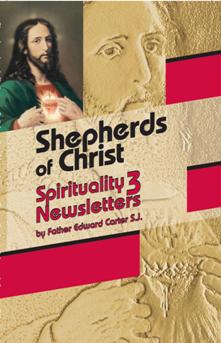 R. and CD Fr. Carter reads this the year Fr. Carter died.

Also we are sending this book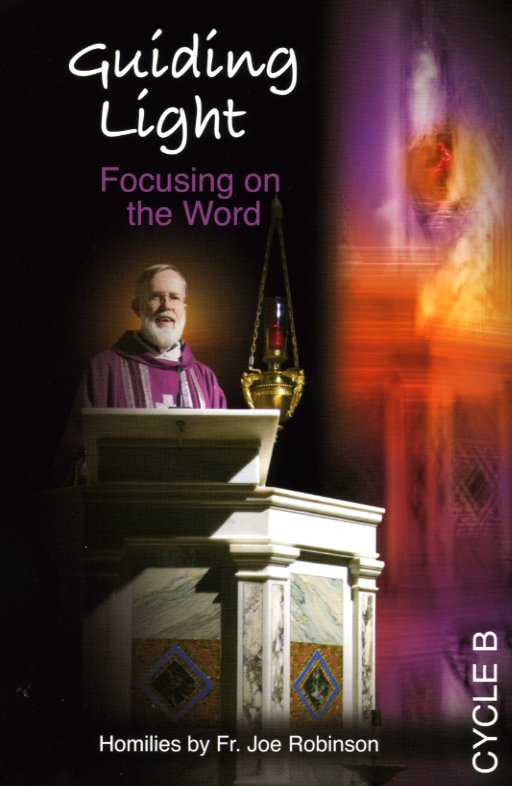 of Fr Joe's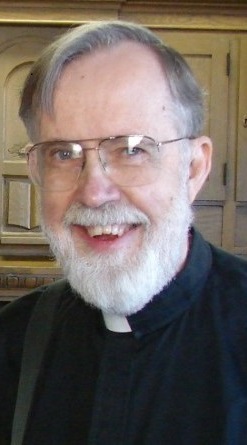 R. And 6 translation of prayers.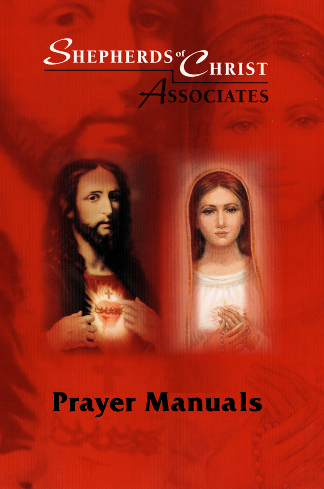 R. Brochure

And prayer for the country.


Please help us - prayers and donations.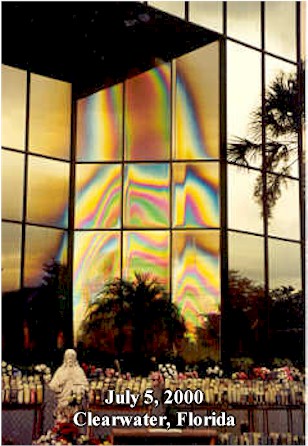 Watch Restless Heart tonight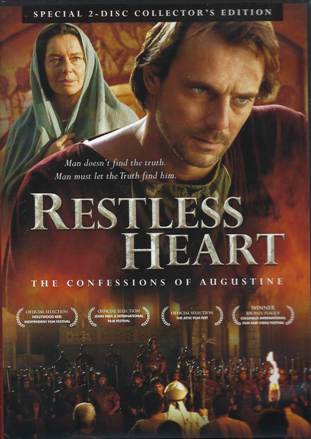 May 4, 2020
Mary: Pray to the Holy Spirit.
Keep consecrating to the Sacred Heart and my
Immaculate Heart as I have told you.
Do not let up on your prayers –
China is the Eucharistic Center of the world.
I appear as Our Lady of Clearwater to
deliver these message from
God the Father –
25 years later May 5, 1995
26 years ago this was blocked May 4, 1994.
I am Mary your Mother –
Tell Sheila to read my message
from 2 days ago and this
message
and May 5, 1995
May 4, 1994
and do the rosary in today's
daily message from Blue Book 10.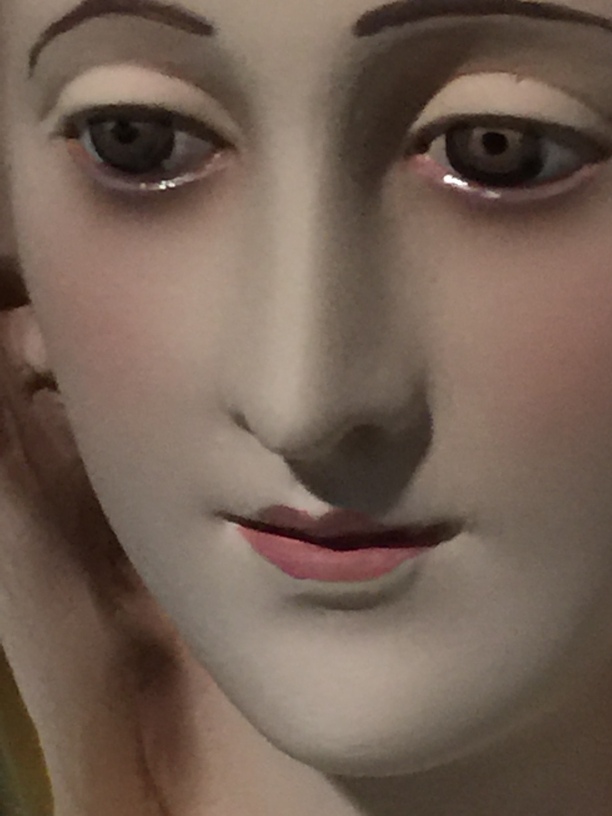 May 5, 2020


25 Years Ago

May 5, 1995
Consecrate Your Churches, Home, and Workplace to Our Hearts
Jesus: I want you to consecrate the human race to Sacred Heart of Jesus. I want to be enthroned in all homes, churches, and businesses.

June is the month of the Sacred Heart. I want to be king and center of all hearts. I will keep My promises given to St. Margaret Mary of Alacoque. I promise all this from My most Sacred Heart. Consecrate your chapter to the Sacred Heart of Jesus. Consecrate the church or room in which you hold your meeting.

Today is First Friday. I want you to circulate the message I gave to you on consecrating your homes to My Sacred Heart. Make booklets available for people to be able to consecrate their homes and businesses easily. Use the message I gave to you when you consecrated your home.

The Sacred Heart of Jesus will reign and the Immaculate Heart of Mary will triumph. Consecrate all homes and businesses to Our Two Hearts. Tell all to have displayed and honored, pictures of the Sacred Heart of Jesus and the Immaculate Heart of Mary. May and June are the months of Mary and the Sacred Heart of Jesus. Tell all to consecrate their homes to Our Two Hearts. I am the Sacred Heart of Jesus. On this day, the 5th of May, 1995, First Friday, I request that you spend the next two months encouraging all to do this consecration.

Gather your friends and say the prayers I have instructed you to say. Sing "To Jesus Heart All Burning" and "Immaculate Mary." May these Two Hearts of love give all members of the human race peace, joy and love in their hearts.

R. Jesus said He desires to be honored by men in the Blessed Sacrament.

Jesus: Circulate the Blue Book messages. They promote this devotion. How My Heart is filled with happiness by the souls who come to the tabernacle and sit with Me. I am Jesus Christ, I wait and long and thirst for My precious souls to come. The souls of men have turned cold. I want souls to come to daily communion and be with Me in front of the tabernacle.

Men's hearts have turned cold. They do not know what love really means. I want hearts that are filled with fire for love of God. Men's hearts have turned to stone.

You are to promote devotion to My most Sacred Heart. I want hearts that burn with love for My Heart. It is through Me that you will know the Father's love. I am the Way, I am the Truth, I am the Life.

Offer a holy hour for the indifference, ingratitude, and sacrileges committed against Jesus in the Blessed Sacrament, the Sacrament of His greatest love.

R. He promises great graces to those who give reparation to His Sacred Heart and who tell others about offering reparation to Him. end of May 5, 1995
Pictures from May 5, 2002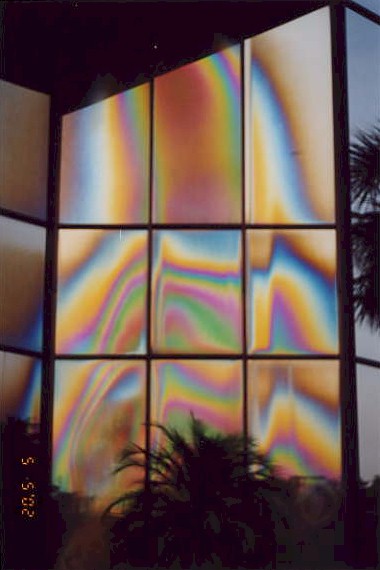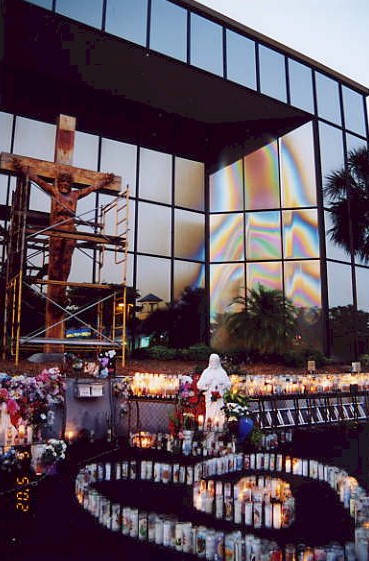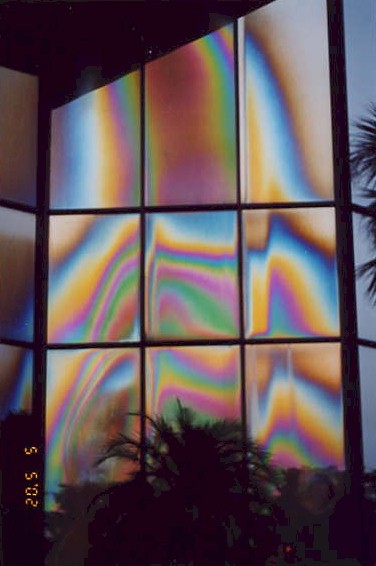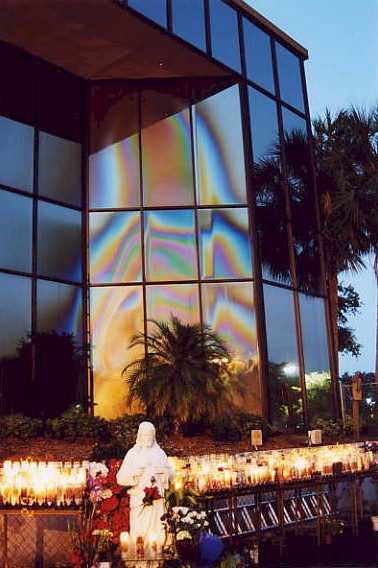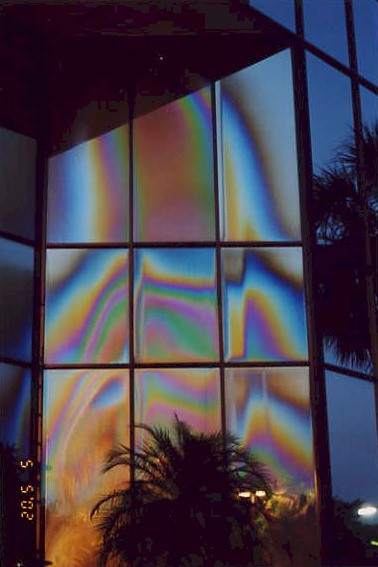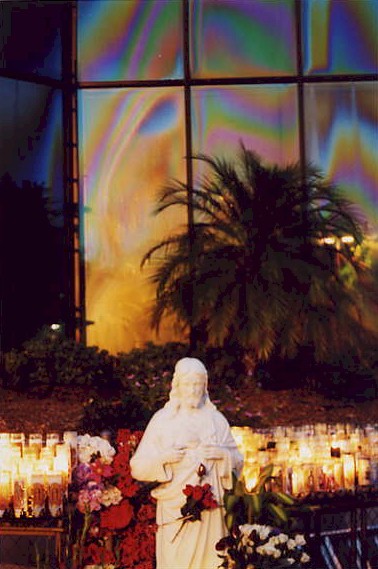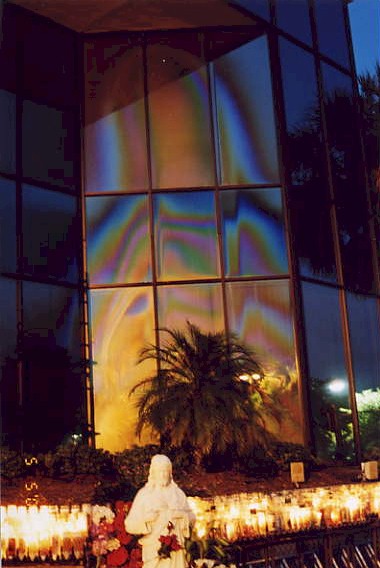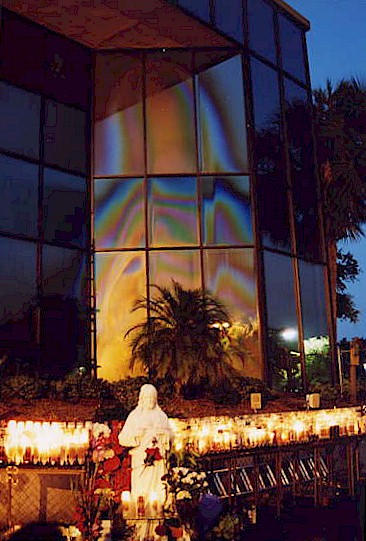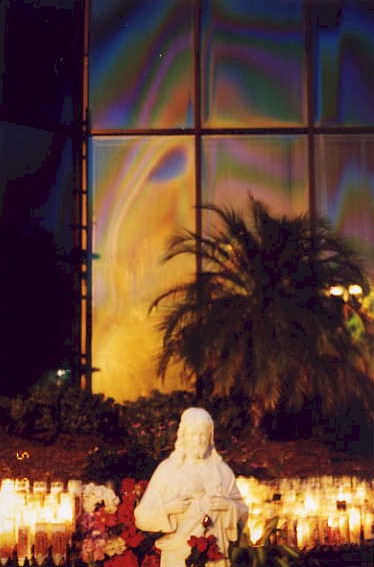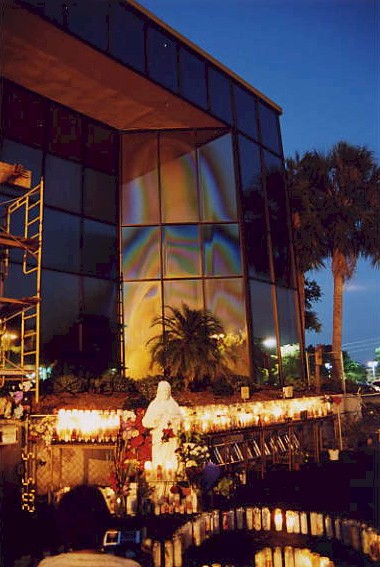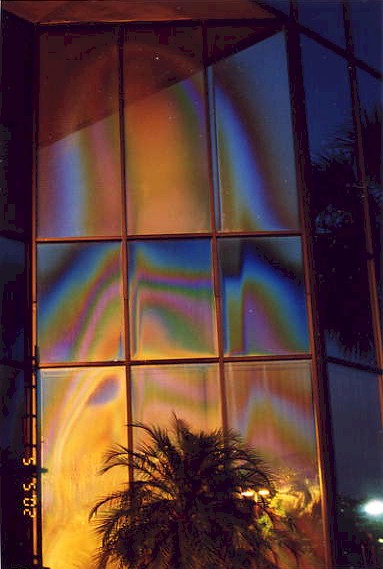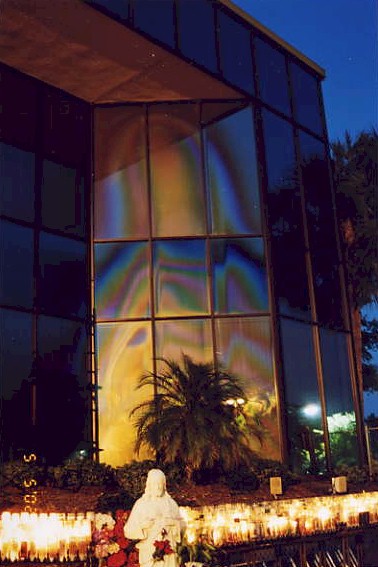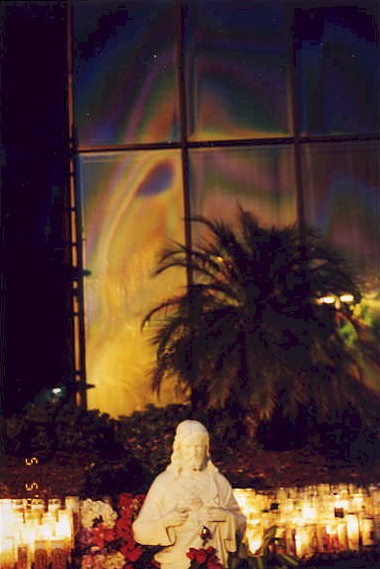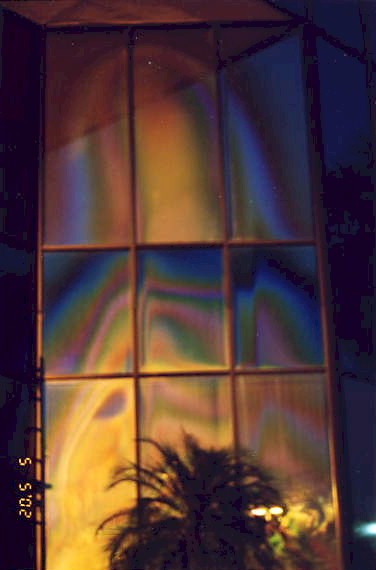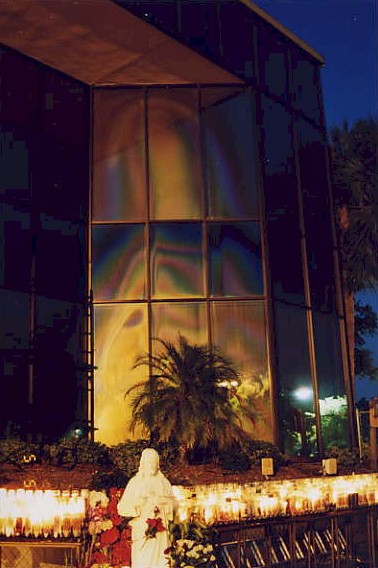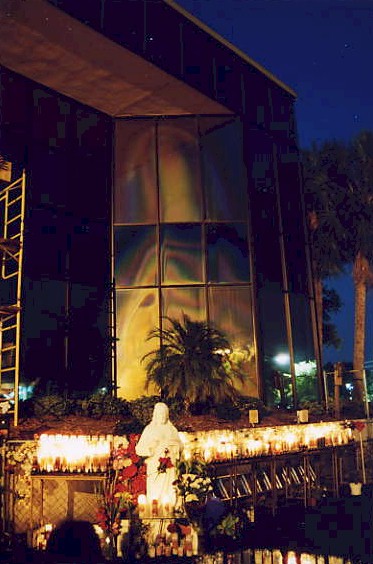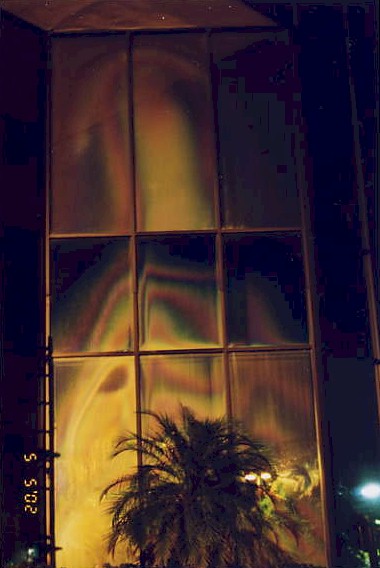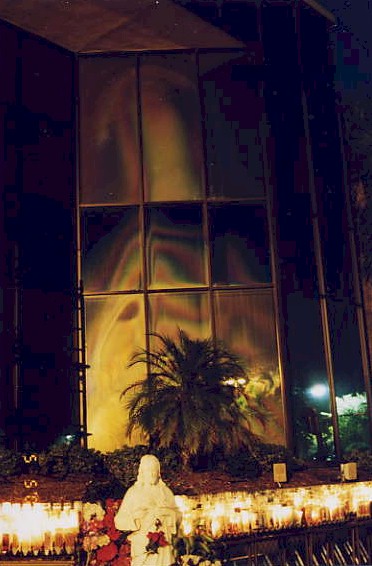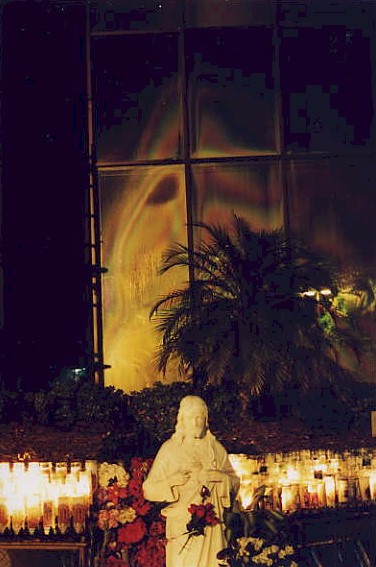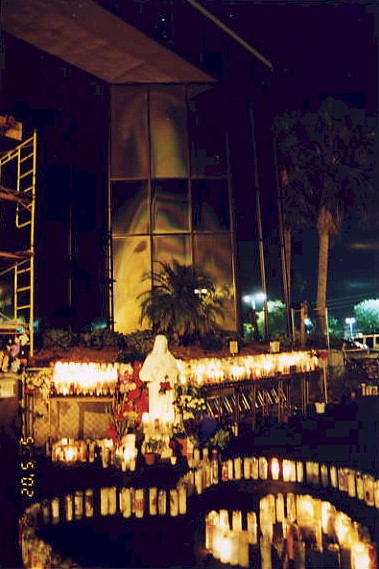 May 2, 2020
Mary:
What is important is praying to the Holy Spirit.
Come Holy Spirit Come and fill us with the fire
of Your love.
R. We love You God with all of our
hearts. Our Lady of Clearwater help us – we
pray during this retreat. We consecrate
the Church and the world to the Sacred Heart
and Immaculate Heart as far as we are able.
We consecrate ourselves to the Sacred Heart and
Immaculate Heart.
We consecrate our families to the Sacred Heart
and Immaculate Heart as far as we are able –
We consecrate our homes to the
Sacred Heart and Immaculate Heart.
We consecrate the United States to the Sacred Heart
and Immaculate Heart.
We consecrate the Shepherds of Christ Movement,
our Centers to the Sacred Heart and Immaculate Heart.
We consecrate all priests and hierarchy to the Sacred Heart
and Immaculate Heart as far as we are able.
We love You, God, thank You,
thank You.
Mary:
I want this said at all prayer
services, first, during this retreat.
Follow with Holy Spirit prayers at 6:20
The 6:20 Format.
I am Our Lady of Clearwater –
Pray fervently for the healing of this
virus and its extinction – pray through
my Immaculate Heart – pray to
the Father in the Name of Jesus –
Oh my children, satan is
strong and he wants to scare you.
Pray the rosary, consecrate your
family and homes – the family
that prays together, stays
together.
Pray, Pray, Pray, I am
Our Lady of Clearwater,
Pretty Mary, Mother of the Church,
Our Lady of Fatima in the Americas.
Pray to the Holy Spirit –
Pray as you have never prayed
before –
Do not fear – pray, my children.
I love you, I am your Mother,
Mary, I love you my precious
child.
Sing Veni Sancte Spiritus
Say Holy Spirit Sequence
From the Lectionary
Pentecost Sequence
Come, Holy Spirit, come!
And from your celestial home
Shed a ray of light divine!

Come, Father of the poor!
Come, source of all our store!
Come, within our bosoms shine!

You, of comforters the best;
You, the soul's most welcome guest;
Sweet refreshment here below;

In our Labor, rest most sweet;
Grateful coolness in the heat;
Solace in the midst of woe.

O most blessed Light divine,
Shine within these hearts of yours,
And our inmost being fill!

Where you are not, man has naught,
Nothing good in deed or thought,
Nothing free from taint of ill!

Heal our wounds, our strength renew;
On our dryness pour your dew;
Wash the stains of guilt away;

Bend the stubborn heart and will;
Melt the frozen, warm the chill;
Guide the steps that go astray.

On the faithful, who adore
And confess you, evermore
In your sev'nfold gift descend;

Give them virtue's sure reward;
Give them your salvation, Lord;
Give them joys that never end. Amen.
Alleluia.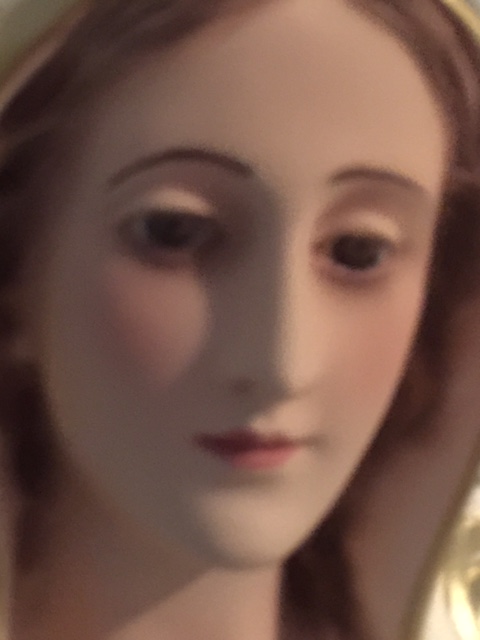 May 2, 2020 - First Saturday

R. Let the thoughts be positive.
My God help everything in my brain and body to work toward health.

God gave us a beautiful body.
The brain is the pilot. Let it be filled with light and healing energy.
God gave us this beautiful machine to operate through life.
Our eyes help us see.

Our brain helps direct the body.

Our ears give us hearing.

Our arms and legs help us live, maneuver.

Oh God thank You for all You have given us.

You gave us breath for our body.
You gave us organs to operate, so we can live.

You gave us cells to reproduce, a skeleton and nerves.

You gave us blood and a system to maintain life.
Oh God thank You for the peace we can have, the interior life, the brain to think,
the heart to love.

Oh God thank You for the world with such beauty, the sky, the rolling hills and mountains, lakes and streams, the ocean so wide and beautiful.

Oh God all the animals, fish, greenery and flowers.

So much beauty, God.

God is love.
God gives us each other to love, to know, to be with.

God gives us our family to love, to be with.

Oh my God, You are so good to me.

My God, Thank You.

I love Thee so.

God is love and in Him is no darkness.

God loved us into existence. God wants us with Him.

Pure and perfect love.

Thank You God for this day and all it brings.

I love You.