August 18th
Prayer Service 12-3 and 6:20pm
Please tune in & pray with us.
Pray for Dan, Jeff, Fr. Joe, Larry & Annette.
Pray for Jeff 13
Pray for Dan N. & Fr. Joe.
Pray for Fr. Joe, Dan, Melanie, Mary, Sanja, Rita,
Jim, Rosie, Louie's family, Carol R. & Family –
Madonna, Christopher, a special couple,
all Shepherds of Christ intentions on lists.
Pray for China and the mailing.
Also pray for Urgent intention
Prayer for Grace for our Country

Dear Father united to Jesus in the Holy Sacrifice of the Mass, the Sacrifice of Calvary sacramentally made present, celebrated around the world, in the Holy Spirit. We offer up all we do united to the Mass. We unite in one mind and one heart as members of the mystical body of Christ, with Christ our head in the pure and holy Hearts of Jesus and Mary, through the powerful intercession of Mary with all the angels and saints and souls in purgatory, and we beg for the saving grace, for our country, the United States. Please help us. We further pray for unity to always do the will of God in love. We spread the Blood of Jesus on the leaders and people of the United States and cast the devil into hell. We consecrate our country to the Sacred Heart and Immaculate Heart and all our dioceses, and beg for an outpouring of the Holy Spirit. God help us. We pray for our families, the priests, the Church and the world. In the Name of Jesus please hear us, we pray. We pray for our president and leaders. We pray that we are united as one nation under God to work together in love as God wants.
August 17, 2020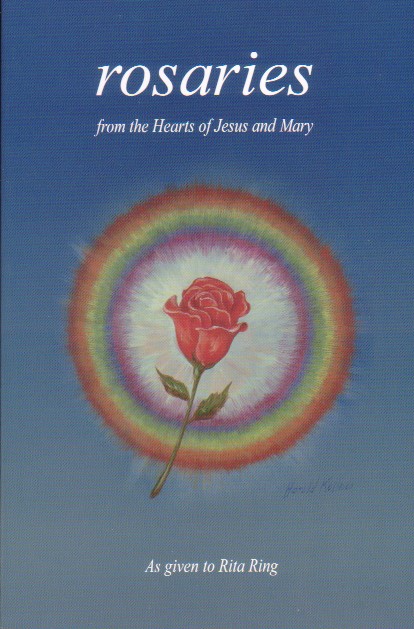 August 17, 1994
Sorrowful Mysteries

Agony in the Garden

Messenger: Jesus went with Peter, James and John to the garden of Olives in Gethsemane.
..."My soul is sorrowful to the point of death. Wait here and stay awake with me." (Matthew 26:38)
Jesus fell to His knees and prayed, " 'Father,' he said, 'if you are willing, take this cup away from me. Nevertheless, let your will be done, not mine.' " (Luke 22:42)
The angel appeared and comforted Him.
Jesus found the disciples sleeping and He said, '...So you had not the strength to stay awake with me for one hour.?' (Matthew 26:40)
Jesus was so alone. He suffered for all the sins of all men for all times.
Jesus suffered so for the indifference, rejection, disrespect and lack of love He receives in the Eucharist, the Sacrament of His great love for us.
Jesus did not want to leave us . He gives us Himself in the Sacrament of the Eucharist.
... 'This is my body given for you; do this in remembrance of me.' ..... 'This cup is the new covenant in my blood poured out for you.' (Luke 22:19-20)
Jesus' anguish was so great that His sweat became as great drops of Blood on the ground.

Scourging At the Pillar

Messenger: Jesus loved Judas so much but Jesus knew Judas would betray Him with a kiss.
They led Jesus away as a common criminal. They pulled His hair, they hit Him on the cheek, they spit on Him.
They stripped Jesus and tied Him to a pillar.
They scourged Him, whipping Him all over His entire Body.
Mary knew from the prophesy of Simeon that Jesus would suffer.
Jesus' whole Body was beaten.
Jesus' flesh hung from where they had beaten Him.
Jesus stood in His Own Blood.
Jesus' beautiful back, once perfect, was now so badly beaten and bruised.
Jesus suffered so for the sins of the flesh.

Crowning with Thorns

Messenger: These ruthless men stripped Jesus and put a scarlet robe on Him and gave Him a reed for His right hand. Then kneeling, they mocked Jesus and called out, .... 'Hail, king of the Jews!' (Matthew 27:29)
They wove a piercing crown of thorns for Jesus' precious head.
They pounded the thorns so harshly into His beautiful head.
Blood poured from Jesus' head and trickled into his eyes and ears and His hair was matted.
Blood ran from His mouth, from the blows to His head.
Then they knelt, mocking Him, spitting on Him, and saying, ... 'Hail, king of the Jews!' (Matthew 27:29)
Jesus suffered for all the sins of the head.
Jesus suffered for love of us!
When Jesus suffered for the horrible sins, He was comforted by the love that we give to Him this day.
Jesus suffered for the indifference to the Eucharist. Jesus saw us giving Him so much love when we receive Him.

Carrying of the Cross

Messenger: They condemned our precious Jesus to death on a cross.
They gave to Jesus a great cross and threw it on His shoulder. It was so immense!
Jesus' shoulder felt as it if would crack, the cross was so heavy.
Jesus' beloved Mother stood by and watched this massacre of her precious, beautiful Child.
She heard the thumping of the cross and the jeers of the crowd.
Mary's eyes peered into Jesus' eyes. Their suffering was intensified by the suffering of the other.
Jesus never gave up His cross, He collapsed under His cross.
Mary walked the walk with Him, always by His side, as she walks our walk of suffering with us this day.
They poked at Jesus and treated Him with such dishonor. Our beautiful Jesus! Mary stood by and watched her beloved suffer.
They stripped Jesus of His garments and He accepted the abuse.
He allowed all this to happen.
He loves us this much!

The Crucifixion

Messenger: When Mary reached the hill of Calvary where Jesus was to be crucified, she saw all the instruments prepared for His crucifixion.
The men pounded the nails into Jesus' precious hands and feet.
Mary's Heart was torn in her chest as she helplessly watched the treatment of her blessed Child.
Jesus had given His all for love of us. Battered and bruised from head to toe, He shed His Blood.
He hung there in such agony for three hours.
Mary stood under His cross, supported by her beloved John.
Jesus' last thoughts were for us, when He gave us his Own Mother.
Jesus gave us the last beat of His Heart, the last drop of His Blood.
Jesus is our Savior. He merited the SAVING GRACE BY HIS LIFE and death.
Mary held Jesus as a Baby, now she sees His lifeless Body in her arms after His death.
May 4, 2020
Mary: Pray to the Holy Spirit.
Keep consecrating to the Sacred Heart and my
Immaculate Heart as I have told you.
Do not let up on your prayers –
China is the Eucharistic Center of the world.
I appear as Our Lady of Clearwater to
deliver these message from
God the Father –
25 years later May 5, 1995
26 years ago this was blocked May 4, 1994.
I am Mary your Mother –
Tell Sheila to read my message
from 2 days ago and this
message
and May 5, 1995
May 4, 1994
and do the rosary in today's
daily message from Blue Book 10.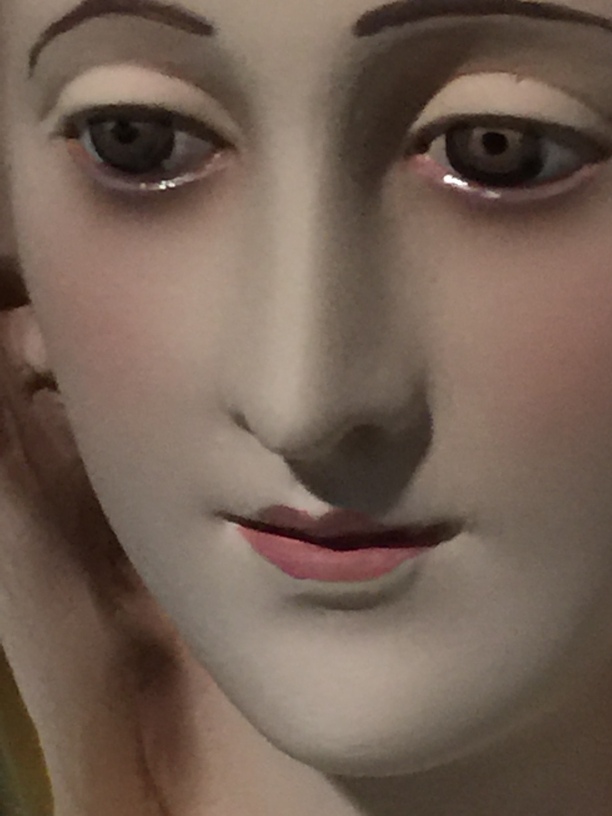 May 5, 2020


25 Years Ago

May 5, 1995
Consecrate Your Churches, Home, and Workplace to Our Hearts
Jesus: I want you to consecrate the human race to Sacred Heart of Jesus. I want to be enthroned in all homes, churches, and businesses.

June is the month of the Sacred Heart. I want to be king and center of all hearts. I will keep My promises given to St. Margaret Mary of Alacoque. I promise all this from My most Sacred Heart. Consecrate your chapter to the Sacred Heart of Jesus. Consecrate the church or room in which you hold your meeting.

Today is First Friday. I want you to circulate the message I gave to you on consecrating your homes to My Sacred Heart. Make booklets available for people to be able to consecrate their homes and businesses easily. Use the message I gave to you when you consecrated your home.

The Sacred Heart of Jesus will reign and the Immaculate Heart of Mary will triumph. Consecrate all homes and businesses to Our Two Hearts. Tell all to have displayed and honored, pictures of the Sacred Heart of Jesus and the Immaculate Heart of Mary. May and June are the months of Mary and the Sacred Heart of Jesus. Tell all to consecrate their homes to Our Two Hearts. I am the Sacred Heart of Jesus. On this day, the 5th of May, 1995, First Friday, I request that you spend the next two months encouraging all to do this consecration.

Gather your friends and say the prayers I have instructed you to say. Sing "To Jesus Heart All Burning" and "Immaculate Mary." May these Two Hearts of love give all members of the human race peace, joy and love in their hearts.

R. Jesus said He desires to be honored by men in the Blessed Sacrament.

Jesus: Circulate the Blue Book messages. They promote this devotion. How My Heart is filled with happiness by the souls who come to the tabernacle and sit with Me. I am Jesus Christ, I wait and long and thirst for My precious souls to come. The souls of men have turned cold. I want souls to come to daily communion and be with Me in front of the tabernacle.

Men's hearts have turned cold. They do not know what love really means. I want hearts that are filled with fire for love of God. Men's hearts have turned to stone.

You are to promote devotion to My most Sacred Heart. I want hearts that burn with love for My Heart. It is through Me that you will know the Father's love. I am the Way, I am the Truth, I am the Life.

Offer a holy hour for the indifference, ingratitude, and sacrileges committed against Jesus in the Blessed Sacrament, the Sacrament of His greatest love.

R. He promises great graces to those who give reparation to His Sacred Heart and who tell others about offering reparation to Him. end of May 5, 1995
Pictures from May 5, 2002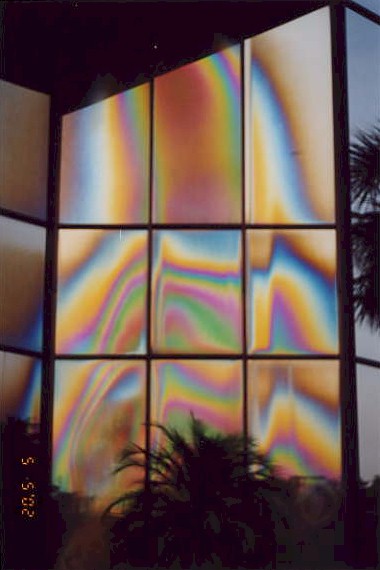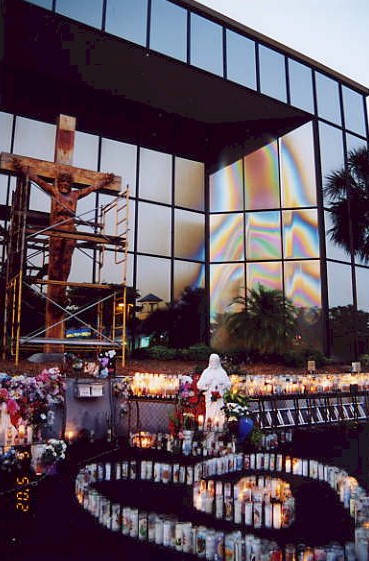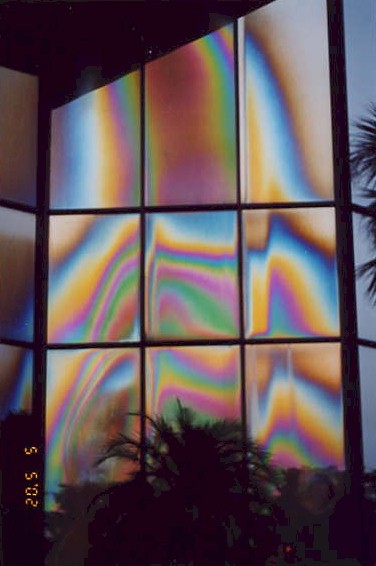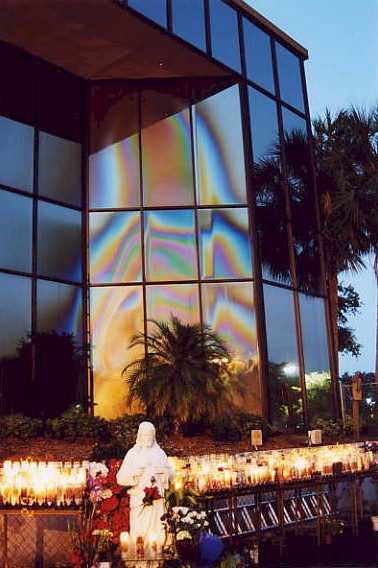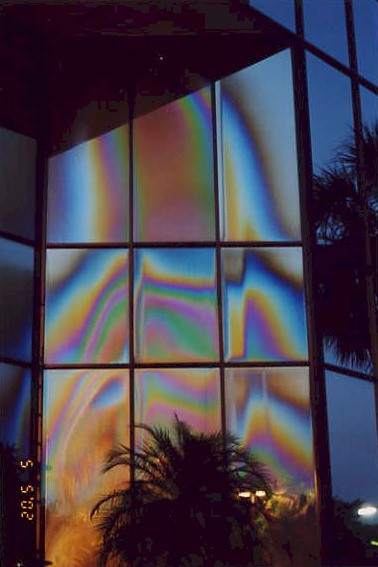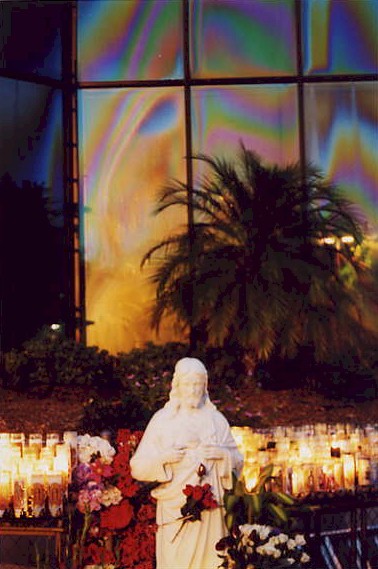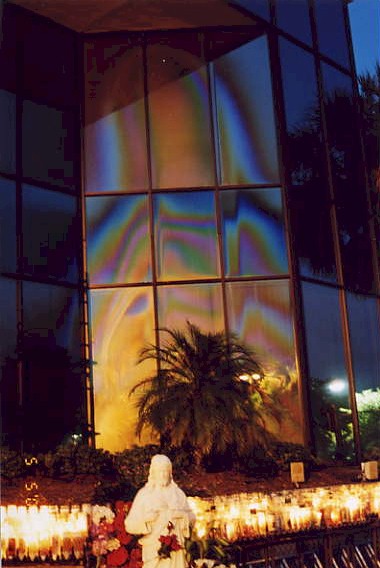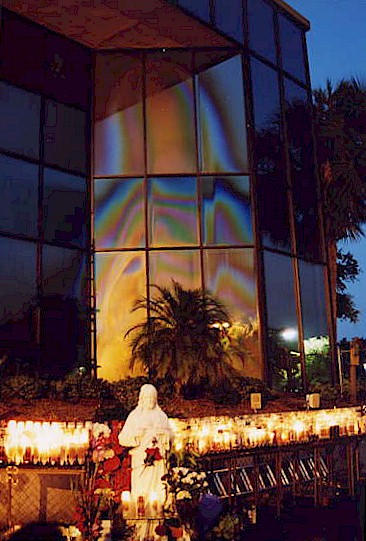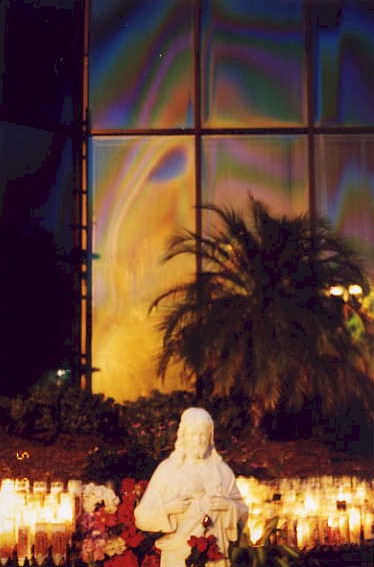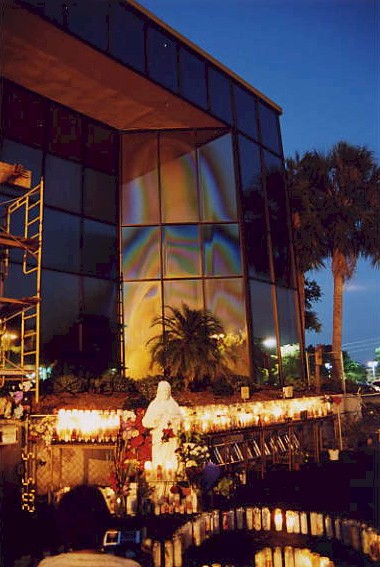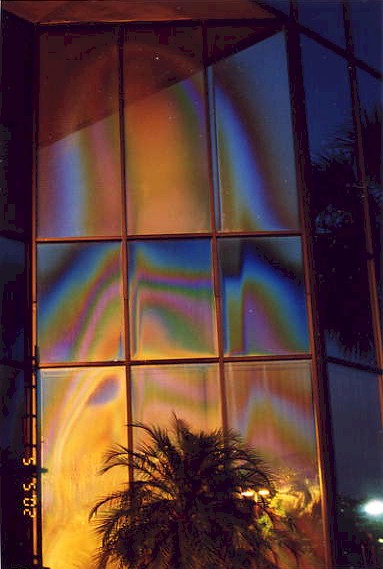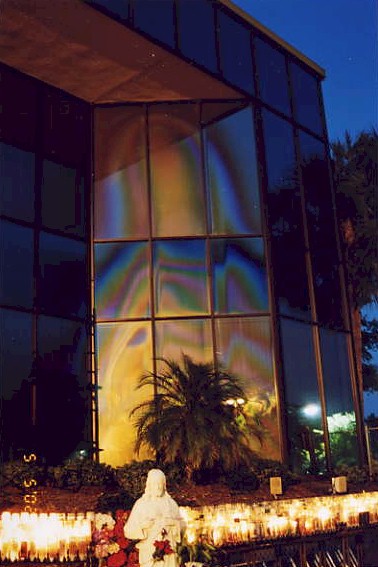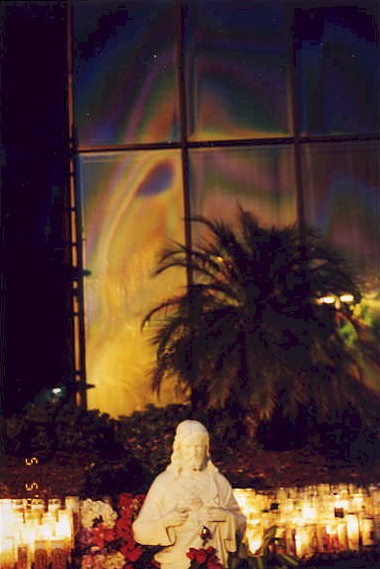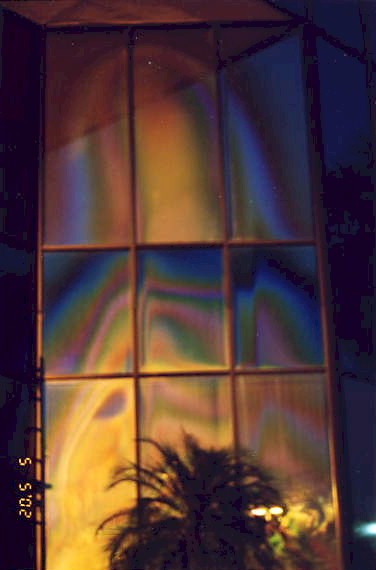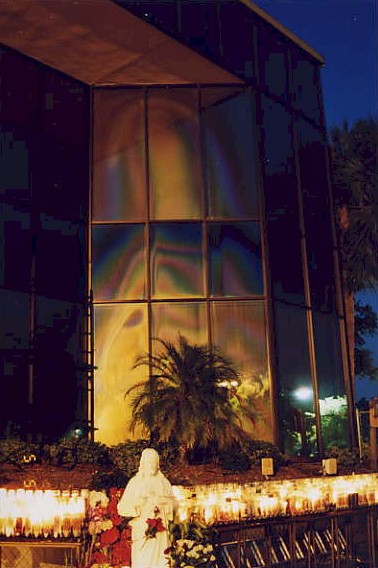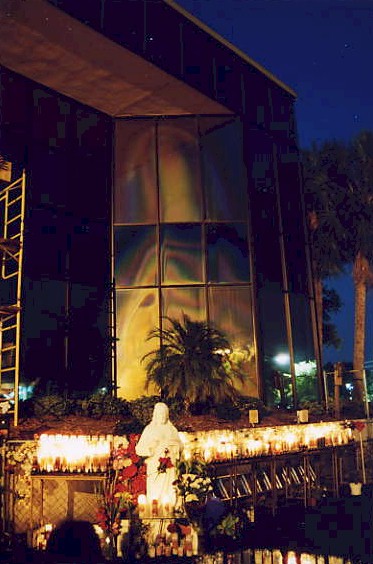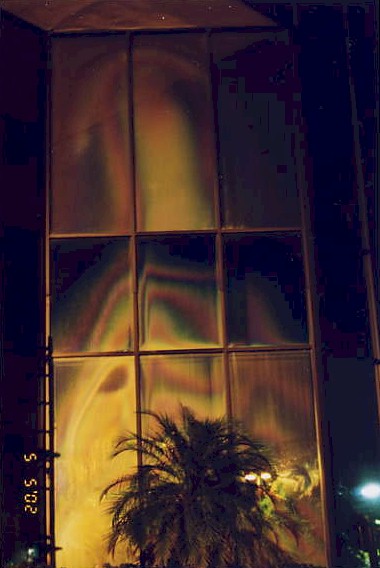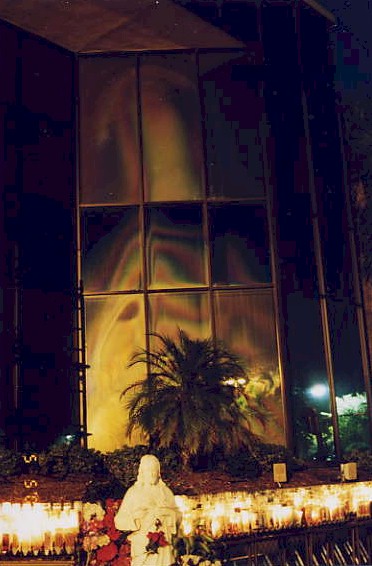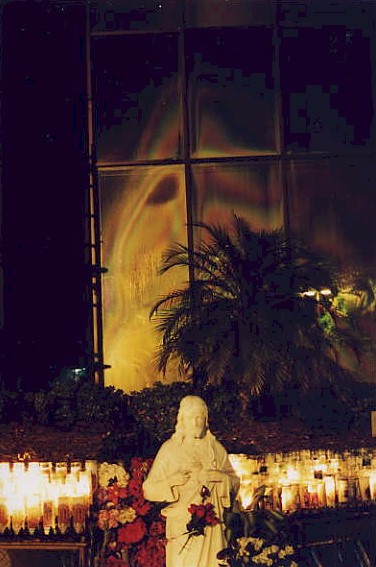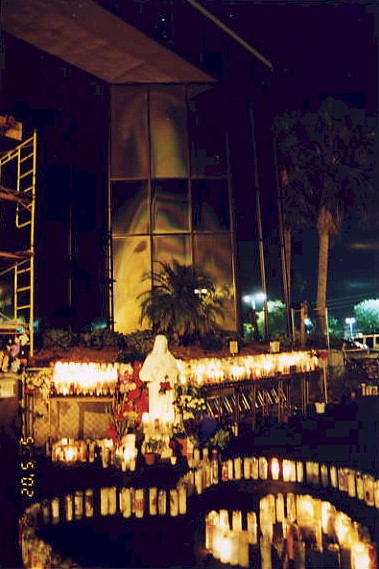 May 2, 2020
Mary:
What is important is praying to the Holy Spirit.
Come Holy Spirit Come and fill us with the fire
of Your love.
R. We love You God with all of our
hearts. Our Lady of Clearwater help us – we
pray during this retreat. We consecrate
the Church and the world to the Sacred Heart
and Immaculate Heart as far as we are able.
We consecrate ourselves to the Sacred Heart and
Immaculate Heart.
We consecrate our families to the Sacred Heart
and Immaculate Heart as far as we are able –
We consecrate our homes to the
Sacred Heart and Immaculate Heart.
We consecrate the United States to the Sacred Heart
and Immaculate Heart.
We consecrate the Shepherds of Christ Movement,
our Centers to the Sacred Heart and Immaculate Heart.
We consecrate all priests and hierarchy to the Sacred Heart
and Immaculate Heart as far as we are able.
We love You, God, thank You,
thank You.
Mary:
I want this said at all prayer
services, first, during this retreat.
Follow with Holy Spirit prayers at 6:20
The 6:20 Format.
I am Our Lady of Clearwater –
Pray fervently for the healing of this
virus and its extinction – pray through
my Immaculate Heart – pray to
the Father in the Name of Jesus –
Oh my children, satan is
strong and he wants to scare you.
Pray the rosary, consecrate your
family and homes – the family
that prays together, stays
together.
Pray, Pray, Pray, I am
Our Lady of Clearwater,
Pretty Mary, Mother of the Church,
Our Lady of Fatima in the Americas.
Pray to the Holy Spirit –
Pray as you have never prayed
before –
Do not fear – pray, my children.
I love you, I am your Mother,
Mary, I love you my precious
child.
Sing Veni Sancte Spiritus
Say Holy Spirit Sequence
From the Lectionary
Pentecost Sequence
Come, Holy Spirit, come!
And from your celestial home
Shed a ray of light divine!

Come, Father of the poor!
Come, source of all our store!
Come, within our bosoms shine!

You, of comforters the best;
You, the soul's most welcome guest;
Sweet refreshment here below;

In our Labor, rest most sweet;
Grateful coolness in the heat;
Solace in the midst of woe.

O most blessed Light divine,
Shine within these hearts of yours,
And our inmost being fill!

Where you are not, man has naught,
Nothing good in deed or thought,
Nothing free from taint of ill!

Heal our wounds, our strength renew;
On our dryness pour your dew;
Wash the stains of guilt away;

Bend the stubborn heart and will;
Melt the frozen, warm the chill;
Guide the steps that go astray.

On the faithful, who adore
And confess you, evermore
In your sev'nfold gift descend;

Give them virtue's sure reward;
Give them your salvation, Lord;
Give them joys that never end. Amen.
Alleluia.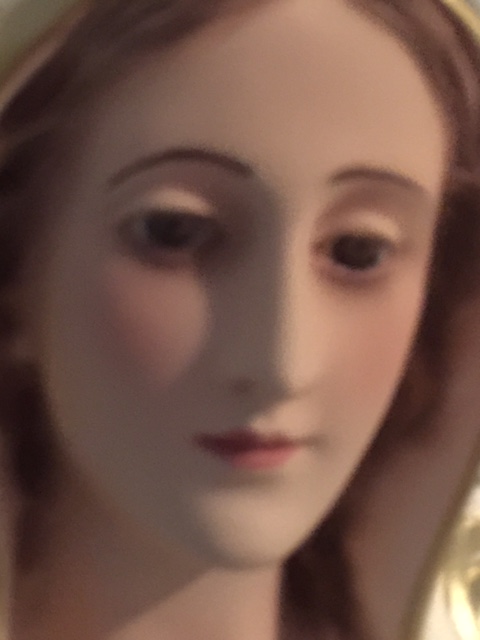 May 2, 2020 - First Saturday

R. Let the thoughts be positive.
My God help everything in my brain and body to work toward health.

God gave us a beautiful body.
The brain is the pilot. Let it be filled with light and healing energy.
God gave us this beautiful machine to operate through life.
Our eyes help us see.

Our brain helps direct the body.

Our ears give us hearing.

Our arms and legs help us live, maneuver.

Oh God thank You for all You have given us.

You gave us breath for our body.
You gave us organs to operate, so we can live.

You gave us cells to reproduce, a skeleton and nerves.

You gave us blood and a system to maintain life.
Oh God thank You for the peace we can have, the interior life, the brain to think,
the heart to love.

Oh God thank You for the world with such beauty, the sky, the rolling hills and mountains, lakes and streams, the ocean so wide and beautiful.

Oh God all the animals, fish, greenery and flowers.

So much beauty, God.

God is love.
God gives us each other to love, to know, to be with.

God gives us our family to love, to be with.

Oh my God, You are so good to me.

My God, Thank You.

I love Thee so.

God is love and in Him is no darkness.

God loved us into existence. God wants us with Him.

Pure and perfect love.

Thank You God for this day and all it brings.

I love You.