Prayer for Grace for our Country
Dear Father united to Jesus in the Holy Sacrifice of the Mass, the Sacrifice of Calvary sacramentally made present, celebrated around the world, in the Holy Spirit. We offer up all we do united to the Mass. We unite in one mind and one heart as members of the mystical body of Christ, with Christ our head in the pure and holy Hearts of Jesus and Mary, through the powerful intercession of Mary with all the angels and saints and souls in purgatory, and we beg for the saving grace, for our country, the United States. Please help us. We further pray for unity to always do the will of God in love. We spread the Blood of Jesus on the leaders and people of the United States and cast the devil into hell. We consecrate our country to the Sacred Heart and Immaculate Heart and all our dioceses, and beg for an outpouring of the Holy Spirit. God help us. We pray for our families, the priests, the Church and the world. In the Name of Jesus please hear us, we pray. We pray for our president and leaders. We pray that we are united as one nation under God to work together in love as God wants.
September 3, 2020
R. Dear God the Father, in the name of Jesus, united to the Mass
in the Holy Spirit, through the intercession of Our Lady of Clearwater,
Pretty Mary with all the angels and saints and the souls in purgatory,
I pray for these intentions God.

Please help us God now.
I adore You.

I love You,
I thank You Lord.

I praise You My beloved God,
and I petition Thee united to the Holy Sacrifice of the Mass, hear me Lord.

I love Thee, God with all my heart.

I give You myself dear God in deepest love.

Give us Light, happiness and peace, through Christ, our Lord. Amen.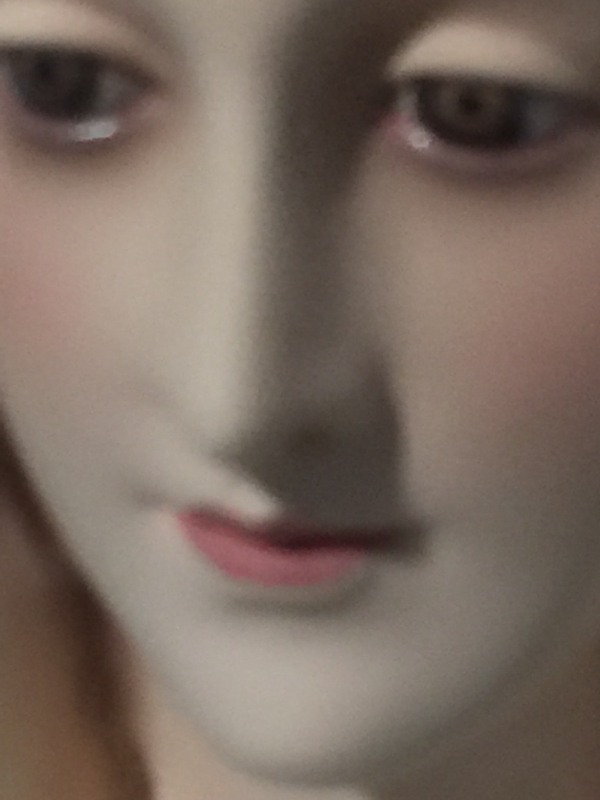 Mary: I love you.

Jesus loves you my precious child.

Do not fear - know he wants you to be so one with Him all days.

Let go to this presence of God in you.

You are not alone.

Let go now, my precious child.

Let go to God who loves you and is with you.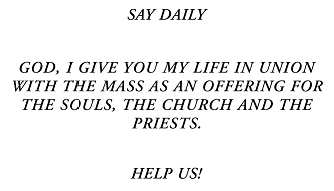 Prayer for Union with Jesus
Come to me, Lord, and possess my soul. Come into my heart and permeate my soul. Help me to sit in silence with You and let You work in my heart.

I am Yours to possess. I am Yours to use. I want to be selfless and only exist in You. Help me to spoon out all that is me and be an empty vessel ready to be filled by You. Help me to die to myself and live only for You. Use me as You will. Let me never draw my attention back to myself. I only want to operate as You do, dwelling within me.

I am Yours, Lord. I want to have my life in You. I want to do the will of the Father. Give me the strength to put aside the world and let You operate my very being. Help me to act as You desire. Strengthen me against the distractions of the devil to take me from Your work.

When I worry, I have taken my focus off of You and placed it on myself. Help me not to give in to the promptings of others to change what in my heart You are making very clear to me. I worship You, I adore You and I love You. Come and dwell in me now.

-God's Blue Book, January 17, 1994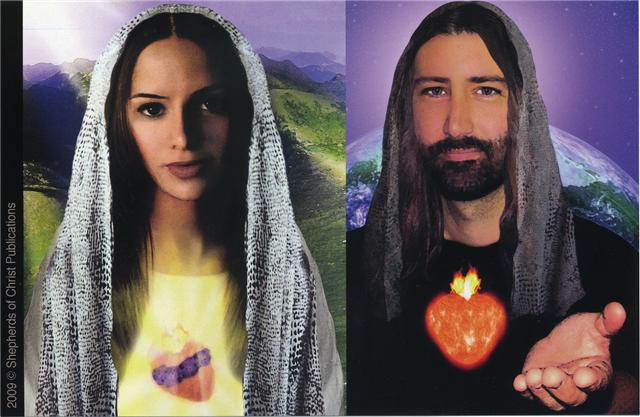 A Prayer before the Holy Sacrifice of the Mass
Let me be a holy sacrifice and unite with God in the sacrament of His greatest love.
I want to be one in Him in this act of love, where He gives Himself to me and I give myself as a sacrifice to Him. Let me be a holy sacrifice as I become one with Him in this my act of greatest love to Him.
Let me unite with Him more, that I may more deeply love Him. May I help make reparation to His adorable Heart and the heart of His Mother, Mary. With greatest love, I offer myself to You and pray that You will accept my sacrifice of greatest love. I give myself to You and unite in Your gift of Yourself to me. Come and possess my soul.
Cleanse me, strengthen me, heal me. Dear Holy Spirit act in the heart of Mary to make me more and more like Jesus.
Father, I offer this my sacrifice, myself united to Jesus in the Holy Spirit to You. Help me to love God more deeply in this act of my greatest love.
Give me the grace to grow in my knowledge, love and service of You and for this to be my greatest participation in the Mass. Give me the greatest graces to love You so deeply in this Mass, You who are so worthy of my love.
-Mass Book, December 27, 1995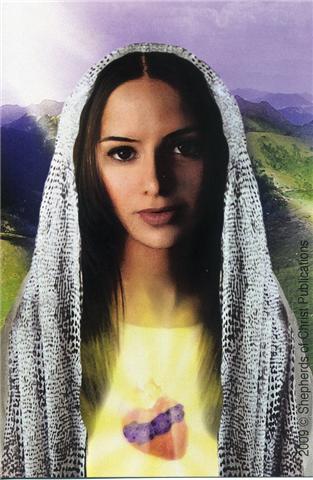 A Prayer for Intimacy with the Lamb, the Bridegroom of the Soul
Oh Lamb of God, Who take away the sins of the world, come and act on my soul most intimately. I surrender myself, as I ask for the grace to let go, to just be as I exist in You and You act most intimately on my soul. You are the Initiator. I am the soul waiting Your favors as You act in me. I love You. I adore You. I worship You. Come and possess my soul with Your Divine Grace, as I experience You most intimately.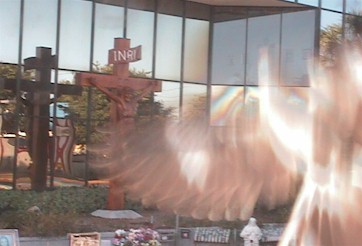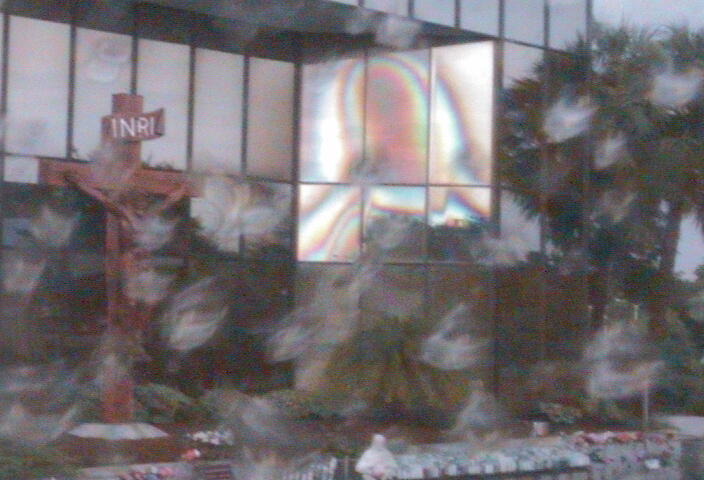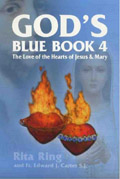 On September 3, 1994 - First Saturday
R. I suffered the greatest sorrow within my heart for the sorrows of Mary. I had gone to Mass and the priest had done the peace rosary.
This is what would happen to me at Our Lady of the Holy Spirit Center. My heart would be in such anguish because of the sorrows of Mary I experienced. I would be buckled over in pain. This day I was before the Sorrowful Mother statue in the back of the main chapel. We were going to the Falmouth, Kentucky Farm, that day to pray. I was so drained and weak from this experience, I thought I could not go. I was weakened, so weakened, the experience lasted about an hour and was so intense. I existed in this intense pain of the Immaculate Heart.
That afternoon we came for the 6:30 p.m. prayers where Our Lady would appear. At 6:00 p.m. I went to the tabernacle in the Rosary Chapel and there was this picture of Jesus to the left of the tabernacle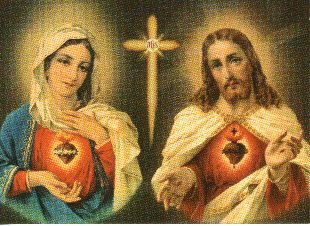 and a candle with the Sacred Heart of Jesus on it. There was sunlight in the room from the rosary windows. I sat before the tabernacle on the altar as I had done so many times, before the picture and left of the tabernacle. I began to experience the deepest agony of His Heart. I knew the sorrow of His Heart for all who do not come before Him in the Blessed Sacrament. I knew His sorrow so deep within me for all the blocks I had experienced in delivering the messages. I was so weakened and I was suffering. Then the lights in the room dimmed and the picture of the Sacred Heart turned black before me. I could very faintly see His outline behind the blackness. The candle of the Sacred Heart went out. I sat on the end of my chair in pain and suffering and a fear shot through me. I wondered what had happened. It remained this way for about 5 minutes.
Then the light in the room returned, the candle went on and the picture became bright, all instantaneously, brighter than ever before. I went to the back of the chapel where Mary would appear, to do the 6:30 p.m. prayers and I cried. I was so shaken from the experience. Father Carter was there for the prayers. I was told to tell Father Smith, which I did.